Things To Do In Turks and Caicos
Visiting the Turks and Caicos and needs some ideas on things to do in Turks and Caicos? You are in luck because there's plenty to see and do! This tropical getaway not only offers up some of the best beaches in the Caribbean but also has a rich history, diverse culture, and breathtaking scenery.
The Turks and Caicos Islands are the British heart in the American body, a British territory located a few miles near Miami, Florida. Their reputation precedes them for the mixture of coral reefs' scent and crystal clear water. This British sister provides an exotic hustle and bustle-free escape for all.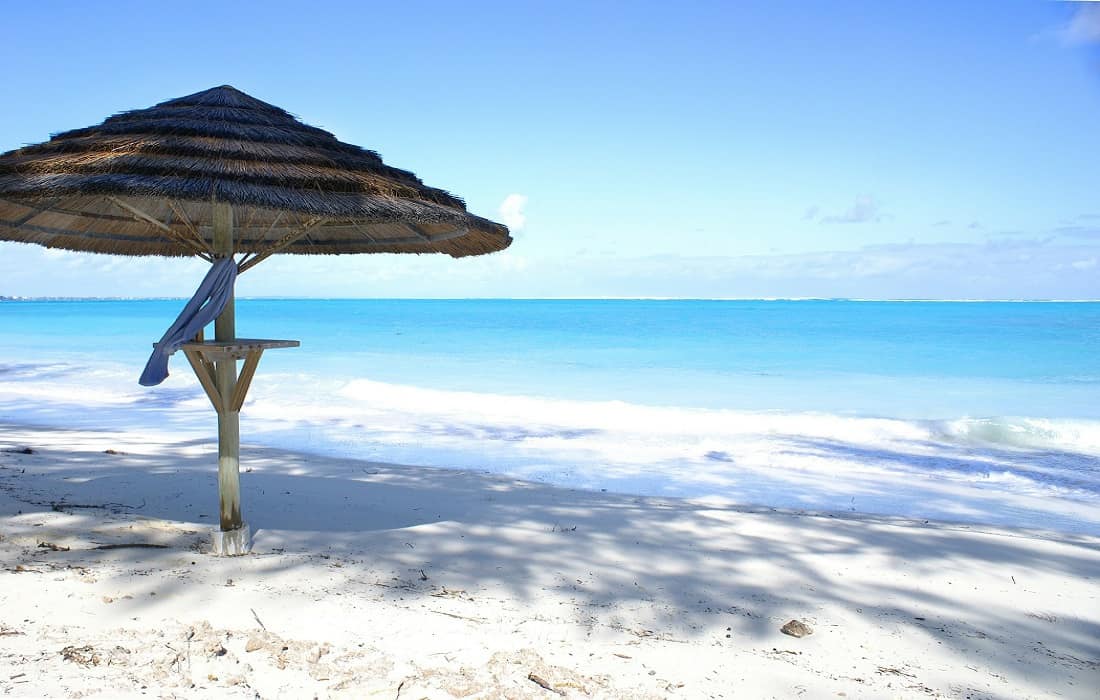 This post may contain affiliate links. Please read our disclosure and privacy policy for more information.
About The Turks and Caicos
More than 30 islands and cays make up the Turks & Caicos Islands, offering a variety of activities to singles, couples, and families alike. Whether you're in Turks & Caicos, Providenciales, Grand Turk, or any of the other islands or cay between, you'll find plenty of things to do.
Islanders, or as they call themselves, the 'belongers,' came from nearby countries. Some Africans went to the island for cotton work and the salt industry. This influx brought unique multicultural differences to the islands by working hands for the inhabitants. It's like a fruit salad, and each item is from a different part of the world. You might find Americans, British, French, Dominicans, and Africanis. Regardless of their nationalities, the spoken language for all the islands is English. And despite their differences, they all live side by side, welcoming tourists with open arms.
Spending quality time relaxing and spoiling yourself is the best gift you can give yourself. It's also the best way to decompress. The Turks and Caicos Islands will teach you how to do this. Locals and travel firms offer a plethora of different ways for you to enjoy the islands.
The first step is to decide how you want to spend your time. Suppose you prefer to roll with the punches and discover the islands all by yourself, good for you! If you are in need of advice, we will be sharing all the things you'll need to know before going. For example, the best activities, what to eat, where to stay, and much more.
Things To Eat In In The Turks and Caicos
Considering the diversity this place holds, you'll find unique international cuisine dishes. You must try them all, such as boiled fish and grits, hominy grits, conch fritter, sushi, other Caribbean food. We suggest you start with local food shops rather than fancy restaurants. This way you support the local people's income. You will also learn new recipes you can make once you fly home. And of course, all types of food are available such as seafood, vegetarian dishes, etc.
Provo Food Tour
Engage in a food tour in Providenciales to sample some of the best foods on the island. Enjoy the various flavors and flavor combinations of the most popular food on the island, particularly the seafood options. Try dishes from around the world. In Grace Bay, you'll find some of the most highly recommended restaurants.
Salt Cay Seafood
Only three restaurants operate on Salt Cay, namely Coral Reef Bar and Grill, Porter's Island Thyme, and Pat's Place. Even so, the seafood is excellent, and you can enjoy a romantic meal in relative seclusion.
Turks Head Brewery
Turks and Caicos' only brewery of its kind began producing beer in 2001. The most popular brews made on-site are Island Hopping Ale (IPA), Turks Head Amber, Turks Head Lite, and Turks Head Lager. The seasonal beer is also inspired by materials from the United States and New Zealand. Take a brewery tour to see the production cycle in person or sample it at any local liquor store or supermarket.
Where to Stay In Turks and Caicos
The islands have plenty of places to rent. If you're looking for a 5-star residency, many resorts provide this. There are also hotels and resorts that offer you suits and rooms at a reasonable price.
Hotels and Resorts
Renting A Villa
Renting a private villa is also an option. You can find good deals on the Wimco Villas. This is our choice because guests here have such a great same experience.
Hostels
Hostels are an option if you don't want to use most of the budget on accommodation. However, if you choose a hostel you will be sharing a room with more than four people. Hostels do not have the same quality of amenities as a 5-star hotel.
Things To Do In The Turks and Caicos
The islands have many top-ranked beaches, and each has a unique charm. The stunning cobalt blue water and cotton-like sand have their perks which tempt people to spend more time on the island. Let's not forget about the colorful coral reefs that give the clear blue water a miraculous look. Most people who look at pictures of the beaches online think the blue water is edited. Well, it's not – see yourself.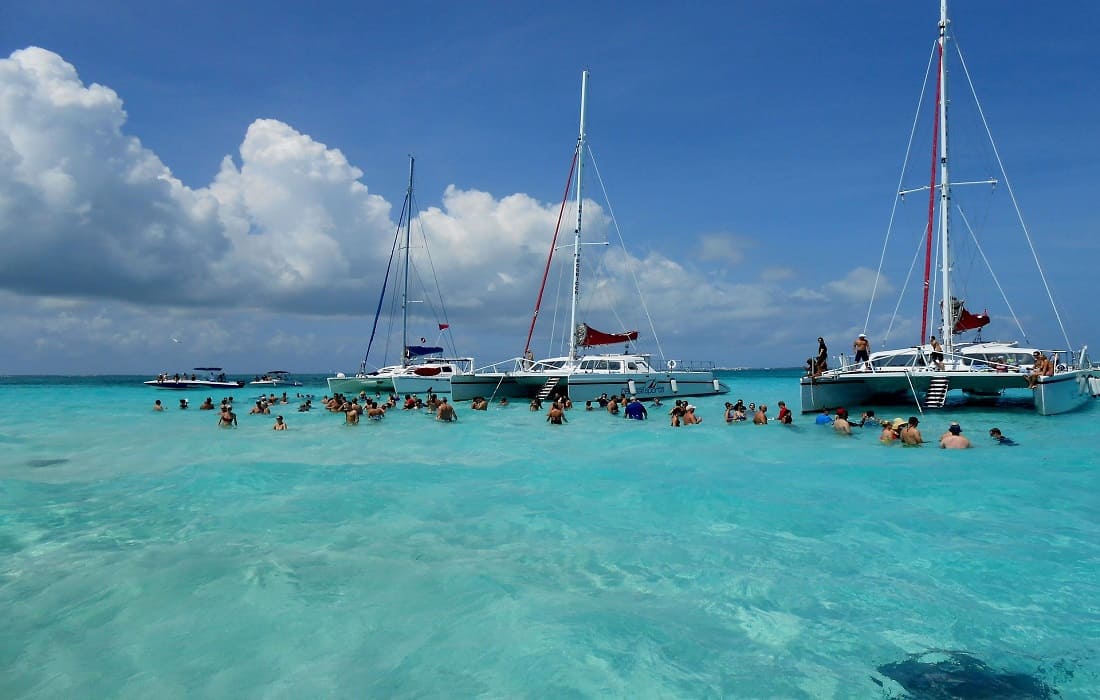 Bambarra Rum
In many liquor stores, supermarkets and bars, you will find Bambarra Rum, the alcoholic beverage developed by Turks & Caicos Islanders. Rum is the national beverage. Cuba Libres, rum punch, and mojitos are all fantastic. The company's products include Bambarra Black, Bambarra Coconut Rum, and Bambarra Silver Rum, two years old.
Casablanca Casino
Provo (Providenciales), a significant business district on the island, is home to this casino. Try your hand at any 85 slot machines or the live gaming tables with games like blackjack and roulette after a complimentary ride from your resort. For those who don't like to gamble, there is a bar and lounge where you can drink with your friends.
Catamaran Cruise
While visiting the Turks and Caicos Islands, you should consider taking a sunset catamaran cruise. While enjoying the views of the island, you can rock to the music of the Caribbean. Whether you feel like dancing or not, you are guaranteed to enjoy some gourmet-style refreshments and cool tropical drinks as the sun sets while relaxing on the boat.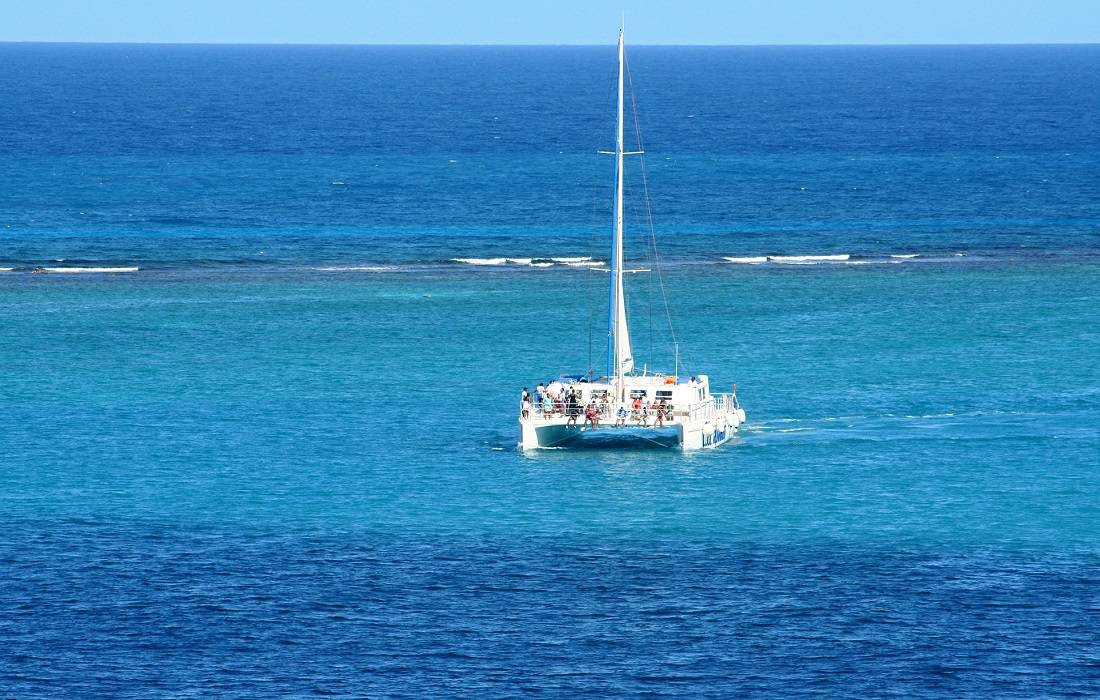 Chalk Sound National Park
Located on Chalk Sound beach, it is a national park of wetlands.
Despite its popularity, the beach is an impressive landmark because of its dazzling waters. The use of watercraft is prohibited due to conservation efforts, but visitors can participate in paddle water sports on days when the weather is good, and the seas are calm.
Cheshire Hall Plantation
Cheshire Hall still stands as a testament to its importance during the 1800s, used as a plantation. The 5,000 acres of land were purchased by many Europeans who employed hundreds of enslaved people there. The cotton presses, slave quarters, and great derelict hall remain reminders of a bygone period. As you tour the grounds, you can see many kinds of birds and plants in the area.
Cockburn Town
Columbus is believed to have landed here when he arrived in the Americas. There is a Salt Museum in this city, and it exhibits artifacts that depict salt manufacturing during the era before tourism took over. The town is charming and filled with history, so make sure it's on your list.
Columbus Landfall National Park
During Christopher Columbus' voyages to the Americas, this protected area is thought to have been one of the first places he landed.
Grand Turk's largest national park is well-preserved. In addition to the park's 1280 acres, there are three recreational fishing zones and bodies of water in between. These include Pillory Beach, Hampton Bay, and Sandy Bay.
Beaches to visit in the area include English Point, Cockburn Town Beach, Governor's Beach, and Cruise Center Beach, also known as Sun Ray Beach.
Conch Bar Caves
One of the most extensive cave systems in the Caribbean is Conch Bar Caves, which span 1.5 miles. The National Trust manages it, and it is located close to Conch Bar village in Middle Caicos. You can request a guided tour any time before 3 pm, Monday through Friday. Ice-like stalactites, lagoons, stalagmites, and bat colonies are found within this wondrous cave system.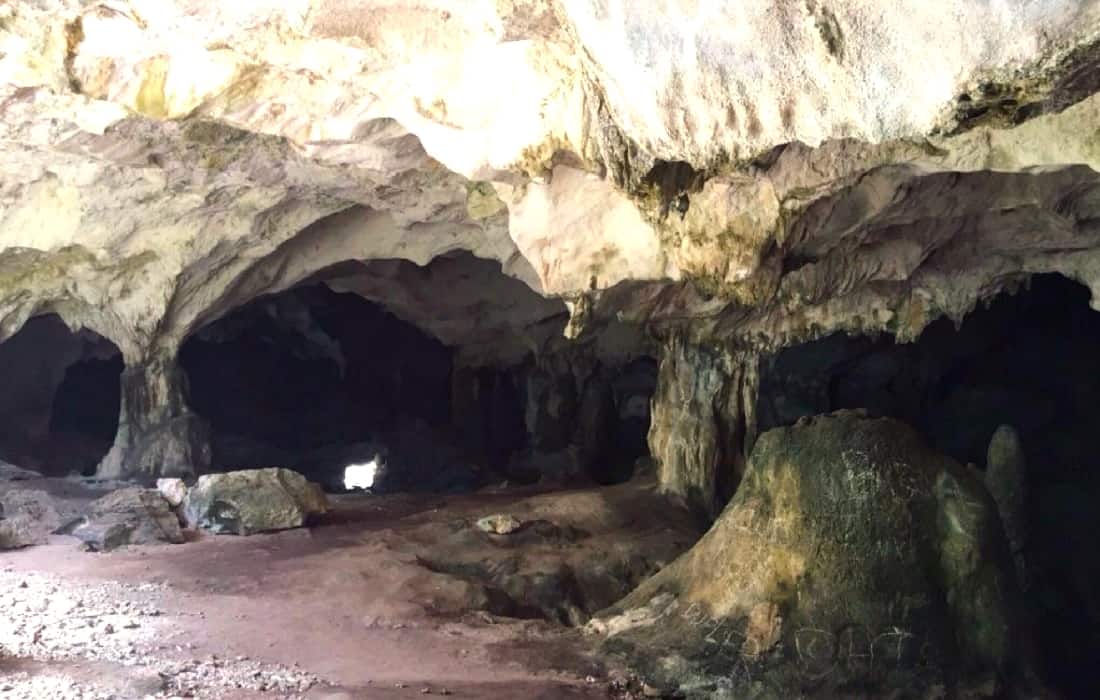 Deep-Sea Fishing
There are various fish to catch in Turks and Caicos' waters, including blue marlin, bonefish, wahoo, and sailfish. The Provo waters are great for exploring different fishing styles, such as traditional and bottom fishing. Bonefishing is particularly popular in Provo in the Bottle Creek flats of North Caicos. And, there are plenty of tour operators that offer deep-sea fishing charters.
Drive 4×4 Quad Bikes
Quad bikes allow you to access places you can't reach by car on the island. Additionally, you'll have the opportunity to explore trails and pathways with an expert tour guide who will take you to some of the island's most picturesque beaches. In addition to Malcolm's Road Beach and Northwest National Park, there is Lower Bight.
Feed The Sting Rays at Gibbs Cay
Gibbs Cay (also known as Stingray City) is a small island located about a mile east of the mainland coast of Grand Turk. You can get there in about ten minutes from Grand Turk. Stingrays are the main attraction here. Travelers who want to encounter these beautiful sea creatures for the first time will be mesmerized by the stingrays. The rays are accustomed to being fed and fawned over as soon as you get into the water.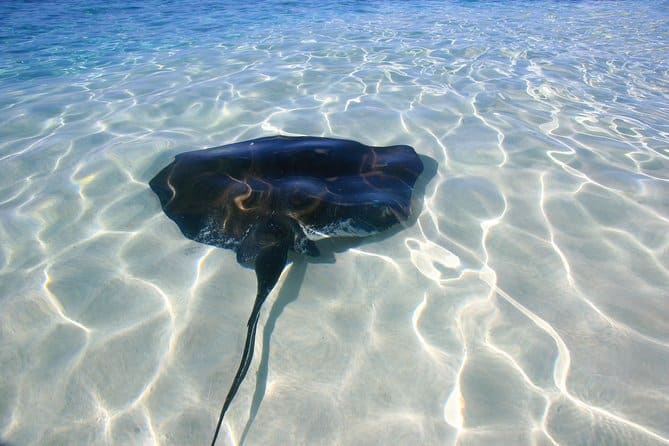 Golf
At Provo Golf Club, golfers can choose from various courses golf courses. As a result, it was named to USA Today's 2018 and 2019 lists of Best Caribbean Golf Courses. There is a bar and grill on-site and other stores, and residents and visitors are welcome.
Grand Turk Lighthouse
President Fred Forth inspired the Grand Turk Lighthouse in 1851 after several shipwrecks. Poor lighting and lack of knowledge of the island's waters contributed to the problem. Its highest point is 60 feet tall, making it one of the tallest lighthouses on the United States island and is situated along the coastal area of Grand Turk.
Her Majesty's Prison
Prisoners, mainly enslaved people from neighboring islands who committed minor crimes, were housed here in the 19th century. It was designed to house only six at first, but later it could accommodate up to 100. Before it closed in 1990, it was expanded to house many more. It is located in Grand Turk, where you can walk through the old prison to see the exercise area, cell, and cell used for solitary confinement.
Iguanas of Half Moon Bay
Little Water Cay (also called Iguana Island) is home to Half Moon Bay, a stunning remote beach. Various rock formations can be seen here. Rock Iguanas live here, which are endangered. Additionally, small sharks, crabs, and birds are found on this island. You can reach the Iguana Sanctuary by boat from Providenciales.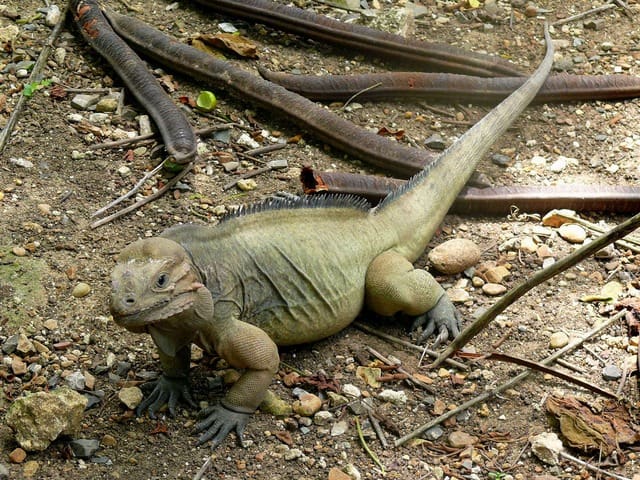 Kitesurf
Visit Provo for a whole kite surfing experience, where you can find like-minded kite surfing buddies, as well as kite schools. Long Bay Beach's calm, shallow waters in Provo make it a great place to kitesurf. Kitesurfing is also popular on Middle Caicos Beach and Half Moon Bay Beach.
Love Buggy Providenciales Island Tour
This will be your best day in paradise!! Ride the famous "Love Buggy's" around 85% of the Island while seeing Amazing Historical sites & enjoy a mouthwatering complimentary local lunch.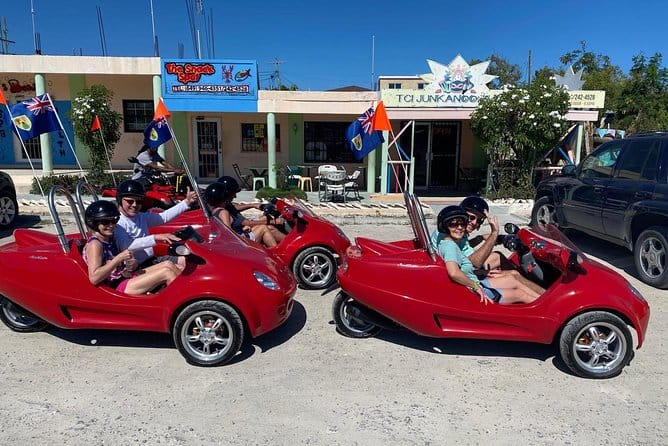 Mangrove Clear Kayak Tour
Discover the diverse wildlife of Turks and Caicos while you slowly cruise the waters on a clear kayak. This small-group tour is great for anyone who wants to get up close to wildlife and discover their unique mangrove habitat. See different species of fish, turtles, coral, rays, small sharks, and more.
Mudjin Harbour
Mudjin Harbour is one of the main attractions in North and Middle Caicos. Visiting the Crossing Place Trail and the enormous sweeping cliffs, caves, and waves is an entertaining experience. However, it may not be the best place for families, most notably because there are significant waves nearby and grey reef sharks nearby.
Pirates Island Waterpark
At Pirates Island waterpark, you will find not one but nine (!) water slides, a lazy river, water cannons, and a surf simulator. You can try the FlowRider simulator by lying flat on the ground or propping yourself up on your knees, and you can ride some waves and have some fun.
It is only accessible to guests of the all-inclusive resort Beaches Turks & Caicos.
Rent a Vespa Scooter
Embark on a guided tour on a Vespa scooter. Paradise Scooters Turks and Caicos offers a package deal that includes insurance, headgear, a local guide, and lunch at a local beach restaurant.
Ride A Horse On The Beach
The unique beauty of the island and sea can be experienced all at once by riding on horseback along the beach. Ride into the water and stroll along the beach on your horse! The stables at Blue Hill Beach are plentiful. Another worthy recommendation is Provo's Ponies, the oldest of its kind in the country.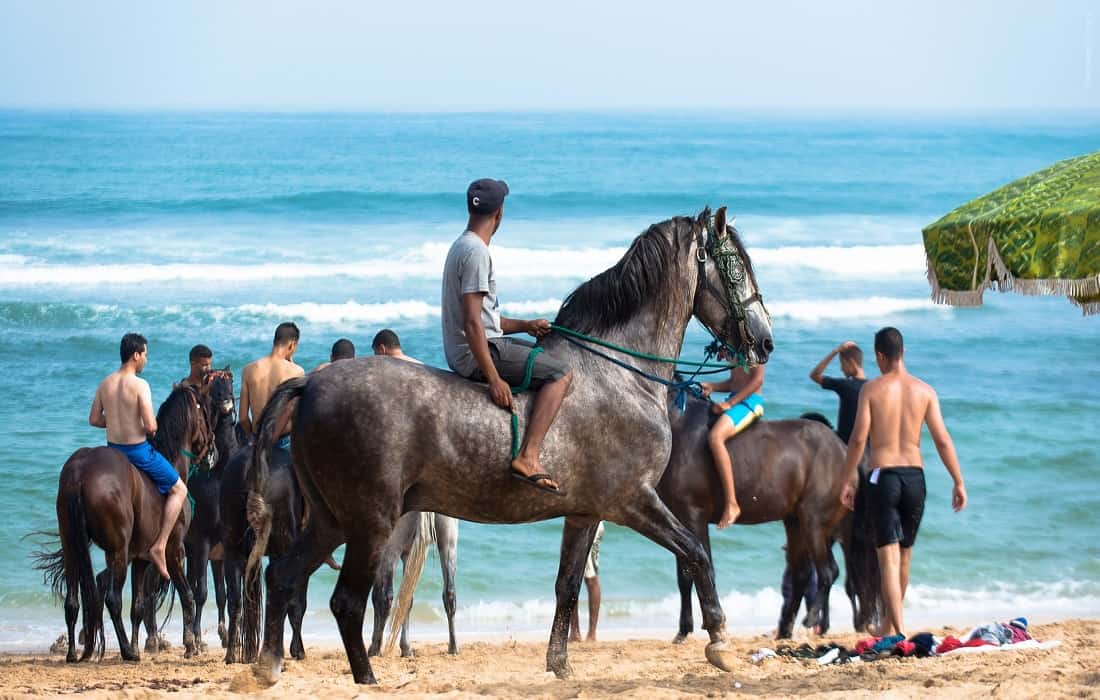 Salt Production Tour
At one time, sales played an essential role in Salt the Turks & Caicos Islands. When the salt industry was at its peak in the 1900s, the Turks and Caicos Islands exported up to 140 million pounds of sea salt per year. Before the industry crashed, salt was extracted from Salt Cay, South Caicos, and Grand Turk. In Grand Turk, the Salt House Museum has remnants of the museum, and in South Caicos, Boiling Hole has remnants of the museum.
Tram Tour On Grand Turk
A tram tour is one of the best things to do in Turks & Caicos. You can enjoy a tram ride to see the island's sights in a fun and exciting way. Your tour guide will take you through Grand Turk, past museums, churches, and other historical sites. You will get the opportunity to explore, eat, drink, and shop while riding the tram.
Turks and Caicos National Museum
To gain a deeper understanding of Turks & Caicos, you must visit the Turks & Caicos National Museum. Shipwreck artifacts can be found here, including those from the Molasses Reef. This is the oldest wreck of a European ship in the western world. The museum's treasures are exhibits from the Lucayan civilization, Spanish coins, and a museum shop where souvenirs may be purchased.
Take a picture against the Turks & Caicos map mural. It's a great way to remember your vacation. Whenever you're out shopping or exploring the island, you might stumble upon this mural by surprise. No matter how you stumble across it, don't miss out on the chance to snap a photo of the impressive artwork.
West Caicos Marine National Park
The best places to dive can often be found within the plateaus (walls) of great depths. You will also be able to see ospreys, brown pelicans, and wild flamingos on these trails. Snorkeling is also possible in some shallow waters.
Whale Watching
A trip to Turks & Caicos would not be complete without whale watching. When they migrate from January to April, these marine animals can be seen in Grand Turk and Salt Cay. It is enjoyable and educational to watch while on an excursion to observe them.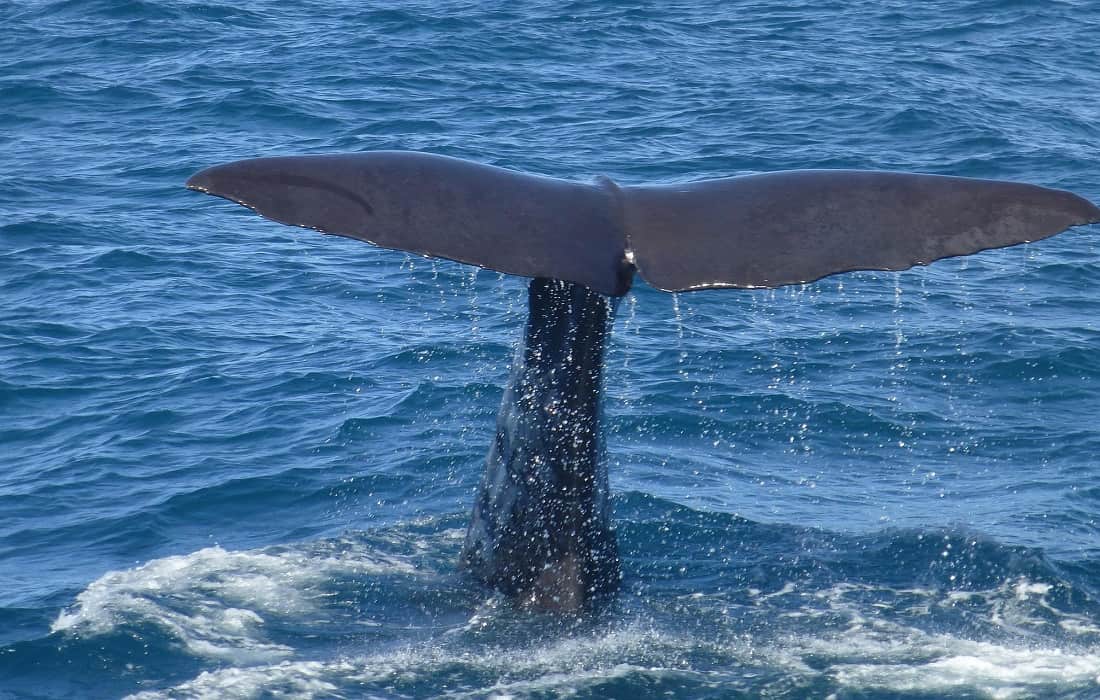 Visit A Remote Cay
Explore some lesser-known locations like Fort George and Parrot Cay while you're in Turks & Caicos. This is an excellent place to snorkel, and several abandoned cannons make for exciting viewing.
Diving & Snorkeling
The Turks and Caicos are famous for diving! So much so that many divers return year after year to explore the reefs.
Bight Reef
A popular diving spot in Turks and Caicos is the Light Reef. As a beginner and an experienced diver, it is a great dive. Whatever depth you dive to, you're sure to see amazing creatures. If you come early, you'll see more. At Bight Reef, you can see parrotfish, bar jacks, Nassau groupers, queen angelfish, butterflyfish, etc.
Dive With Sharks
The experience of shark diving among coral reefs may sound scary, but it's an exciting one. While diving in the calm, clear waters, you'll get to see stingrays, groupers, and turtles.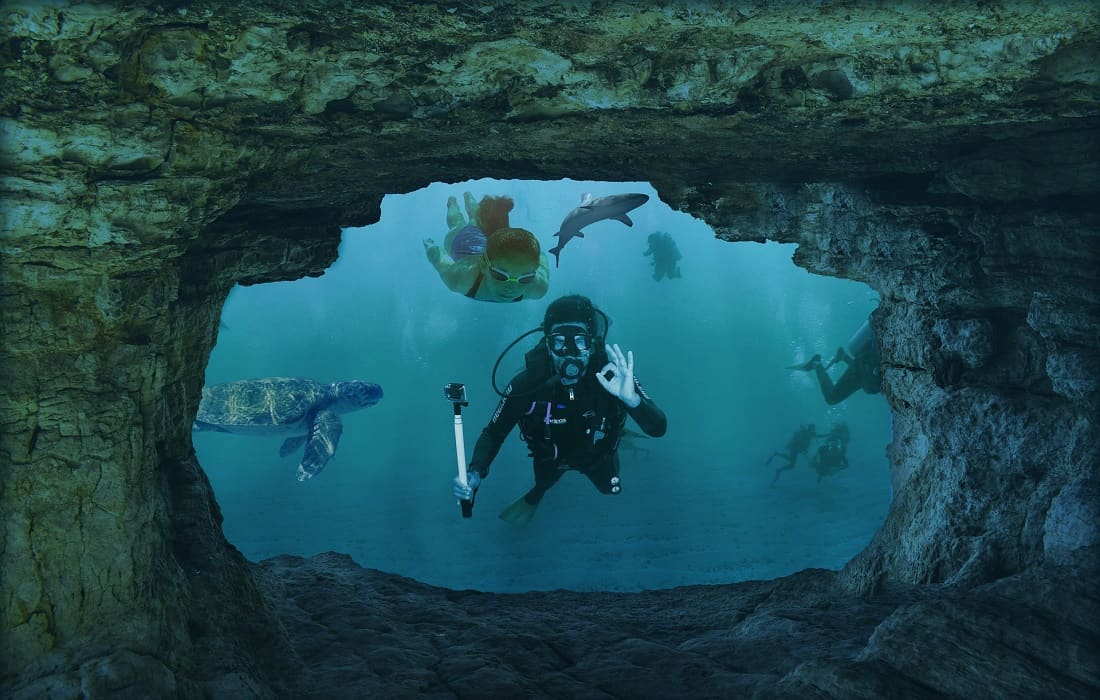 Turks & Caicos celebrate shark week in July, so keep that in mind when booking your stay.
Library Reef at Grand Turk Wall
Grand Turk's Library Reef is a fantastic dive site. You won't fully comprehend how the reef got its name until you dive here. Dive enthusiasts will recognize how it got its name. Having scuba dived here, you may also describe it as an underwater library, in which shelves are ledges of coral, and the more you explore, the more unique things you discover.
PADI® Scuba Diving!
There are plenty of scuba diving options in the Turks and Caicos Islands. PADI divers have many options. Having scuba diving certification will give you a leg up on scuba diving; otherwise, you can get your certificate on site.
Several uninhabited islands surround Provo: West Caicos (southwest of Provo), Grace Bay (protected by a reef), French Cay (north of Provo). island) to the south of Provo and Salt Cay (an uninhabited island).
There is a shipwreck at Salt Cay, caverns, and the possibility of seeing Humpback whales during migration season. Additionally, diving is a good choice in Grand Turk, particularly at Columbus National Marine Park, with incredible wall dives and an eel garden.
There are many fish species in Turks and Caicos' diverse ecosystems, including Nassau groupers, triggerfish, turtles, grunts, snappers, and horse-eye jacks. I've even seen sharks. I've also seen crabs, lobster, and angelfish. If you're lucky, you may see barracudas and nurse sharks on some dive sites!
Snorkeling Tours
There is hardly a beach on Turks and Caicos where you won't be tempted to go snorkeling. As with beaches, you can also find wonder under the sea, where you are sure to uncover amazing discoveries and see a world that is very different from what you see on land. Besides tropical fishes, you will also see turtles, seahorses, stingrays, and other species!
SNUBA Diving Adventure
Go snuba diving in Provo, and you'll see coral reefs from a whole new perspective. Snuba is similar to snorkeling and scuba diving, but it is much easier, as this fun activity doesn't require experience diving, and you don't have to carry bulky equipment. It is possible to dive as far as 20 feet deep to explore the ocean and its tropical fish, making the experience more immersive than snorkeling.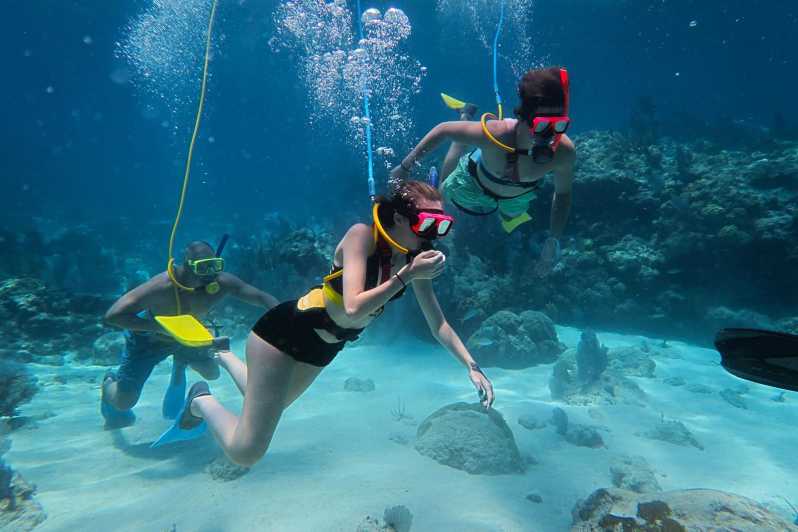 Turks and Caicos Beaches
Perhaps the star attraction for people who visit is the beaches!
Bajari Beach
Grand Turk's Bajari Beach is a pretty beach to look at and an excellent place to spend the day. It is also frequented by cruise ships that offer several excursions. On these shores, you will find everything you need for a great beach day, including beach chairs, umbrellas, a restaurant, restrooms, entertainment, snorkeling, and more. Due to rocks and sea urchins, water shoes are recommended if you plan to go swimming.
Bambarra Beach & Reef
Explore an island off the beaten path. Bambarra Beach & Reef offers the perfect setting for that in Middle Caicos. Bring your group to this breathtaking spot. Take a tour or rent a car to enjoy a location that resembles a pot of gold at the end of a rainbow. Don't forget your floaties and snorkeling gear. You'll also need drinks and snacks. The shallow water near Pelican Cay makes for excellent snorkeling most days, or you can settle in and enjoy the sunshine.
Governor's Beach Shipwreck
Governor's beach can get crowded when ships are in port since it is near the cruise terminal. The beach is generally yours on days when no ships are in port. Many trees at Governor's Beach provide shade, making it a perfect place for a picnic or just relaxing on the beach. Many people snorkel or hunt for sea glass here – those looking to dive need to wear sea shoes.
Grace Bay
There is no better place to spend a day than Grace Bay Beach, which boasts powdery white sand, crystal clear water, and beautiful sunsets. The World's Best Beach award goes to Grace Bay, so you'll probably enjoy your visit there. There are many beachside bars on the island. While you drink some cocktails and sample the menu, you can enjoy views of the island ocean regardless of where you sit.
Leewards Beach
After a Caribbean vacation, who doesn't want to take home some beautiful seashells? There are a lot of beachcombing opportunities at Leewards Beach for beachcombers. Those who visit Leewards Beach describe it as being like being stranded on an island out in the ocean, which can only be good in such a beautiful space. Leewards Beach is surrounded by a heavenly sea, a seashell haven, and it is also a favorite among kiteboarders.
Malcolm's Road Beach
Malcolm's Road Beach is a bit of a trek but perfect if you're looking for a secluded beach. Be sure to pack a cooler filled with cold drinks for this outing. This pristine strand has plenty to offer, but don't expect restaurants or restrooms. It is recommended that you bring your beach umbrellas and beach towels, as well as your snorkeling gear. It is also a good idea to get swim shoes here as there are a few rocky areas that you will have to cross if you plan on swimming.
Pillory Beach
There's nothing like a relaxing day at the beach if you're surrounded by white sand, clear water, and a beautiful setting. You'll love it! There's a lot to see and do at the stunning Pillory Beach, which is an excellent place for those seeking a quieter beach. It is a short drive from Grand Turk's cruise terminal to Pillory Beach.
A restaurant, bar, restrooms, and beach chairs (for rent), so you can sink into the tropical beach experience to the fullest!
Sapodilla Bay
This cozy beach stretches 900 meters along the south coast of Providenciales. With its shallow, clear waters, this is a great place to spend a day at the beach with family or friends. Here, the sand is soft to the touch and composed of light grains that contrast with the shell and tiny grains of coral found on beaches in other parts of the island.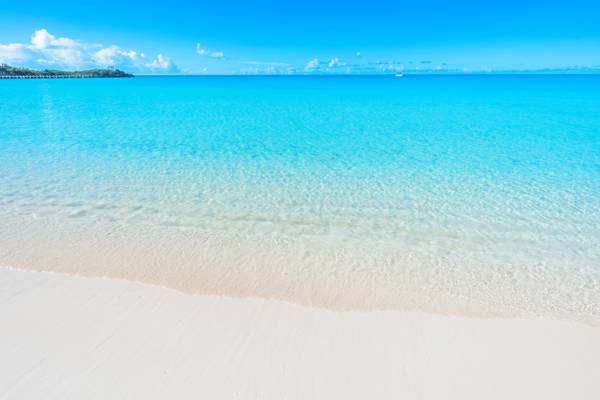 Image Credit: Visit Turks and Caicos Islands
Sun Ray Beach
Due to its proximity to the port, Sun Ray Beach is popular with cruise passengers. Observe cruise ships arriving and departing from the dock or enjoy the breathtaking scenery. You may also end up here as part of the tour if you take excursions that include Sun Ray Beach. Visitors to Sun Ray Beach can shop for souvenirs and visit the nearby craft market. Because it is within walking distance of the port, Sun Ray Beach is popular with cruise passengers. Alternatively, you can simply enjoy the beauty of the space while watching cruise ships come and go. You may also end up here on an excursion as part of your tour since Sun Ray Beach is a common stop-off. There is a craft market, souvenir shopping opportunities, and a chance to visit the craft market at Sun Ray Beach, which visitors highly rate.
Sun Ray Beach has a Kite Flying competition held on Easter Monday. Yes, it's an official holiday there, don't ask. And guess what?! It's been going on for 22 years. It's about how artistically beautiful your kite is. The better it looks, the chances are high, and you could win.
Taylor Bay Beach
Taylor Bay Beach in Turks and Caicos is a little harder to find than other beaches, making it an excellent destination for those seeking a unique beach experience. The beach is located south of Providenciales, and it takes some hiking to reach it. Despite this, the peace you'll find there is well worth the trip. It is so calm, shallow, and like a swimming pool with sand on the bottom that it has been compared to one. Due to the lack of vendors on the beach, you will need to bring your supplies.
Three Marys Cays
Three Marys Cays, a collection of three small rock islands in the ocean, offers fantastic snorkeling. But be prepared to be bumped around! North Caicos is first reached by ferry, then by driving to the beach. A vast pink pond called Flamingo Pond will be seen along the way. Flamingos have even been spotted along the way. It can be challenging to find this spot, so a taxi is a good option for a tour that includes it. Avoid driving here because wet roads are more challenging to navigate if it's raining.
Special Festivals In The Turks and Caicos
This festival celebrates the famous island treat, the one and only; The Conch. the main events include eating delicious seafood dishes made with conch and a traditional conch blowing competition trying to make incredible sounds with fluted conch shells among the local fishers.
The island is also famous for hosting worldwide music festivals. It's all fun and games.
The Turks & Caicos Music and Cultural Festival are now one of the top five Festivals globally. This event takes place every year between late July and early August for an entire week. It includes all types of music obviously; Local music is flavored with international cultures. You never know who they bring. You also find hotels and resorts offering great deals when the festival approaches and all features with great treats. So, Mark your calendars, guys; you shouldn't miss the big event.
Turks and Caicos' Conch Festival
The island's national symbol and number one export product, Conchs, highlight this festival. Conch meals, live entertainment, and dancing and drinks are all part of the celebration of this delicacy in November. You won't want to miss the festive season in Turks & Caicos this year!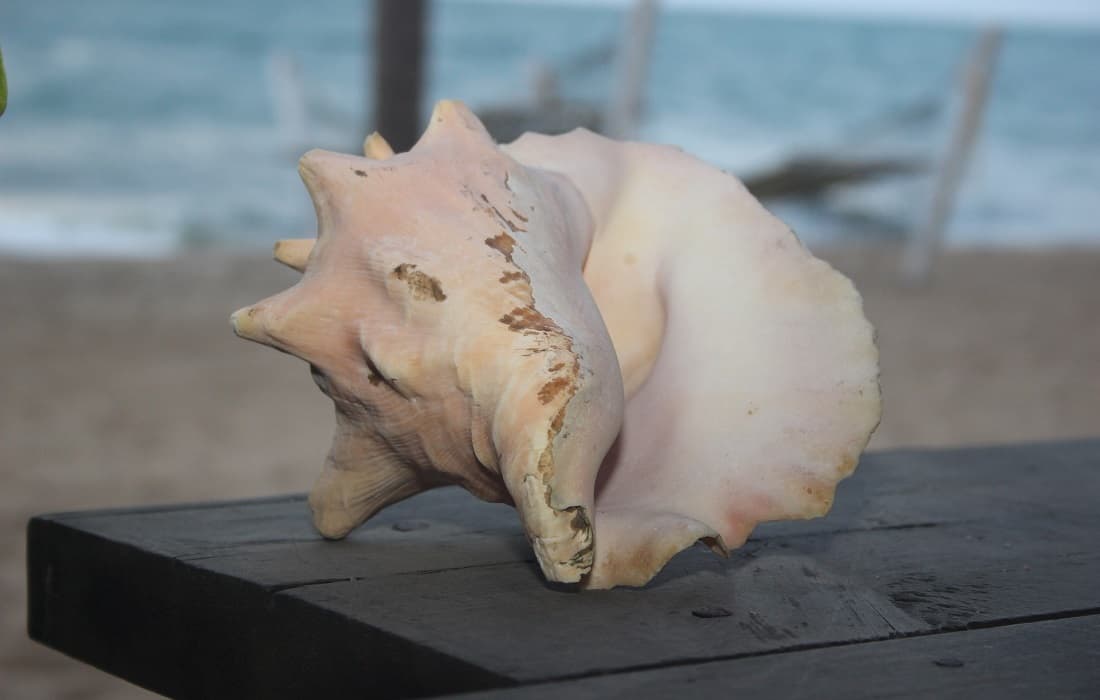 Fish fry at Bight Park
The fish fry at Bight Park is an excellent introduction to the culture that every visitor should experience. Turks and Caicos is a place where you will be able to try delicious fried fish, conch meals, and other dishes prepared by chefs all over the island, namely lobster mac and cheese, and crab rice. There is live music, and there are shops nearby to buy souvenirs.
FAQs About Turks and Caicos
Closing Thoughts
We think that's enough touring for today, and you're all set up for your next trip. You're now familiar with the islands' history, location, food, and all the fun activities you can participate in. All you need to do now is book a flight and fly there.
Looking for more inspiration? Start here:
We are a participant in the Amazon Services LLC Associates Program, an affiliate advertising program designed to provide a means for us to earn fees by linking to Amazon.com and affiliated sites.
Subscribe to our newsletter and get the best travel tips and inspirational stories delivered monthly. No spam, no sales pitches – TRAVEL!
Brit On The Move™ Travel Resources
Ready to book your next trip? Use these resources that work:
Need more help planning your trip? Check out our Resources Page, highlighting the great companies we trust when traveling.