7 Reasons to Buy An Annual Travel Insurance Policy
An annual travel insurance policy is the most unrevealed of savvy travelers' hacks. An experienced traveler that travels frequently typically opts for this type of travel insurance. Purchase annual travel insurance once, and you will be covered for the whole year regardless of where you travel. Is annual travel insurance good for you? Let's find out!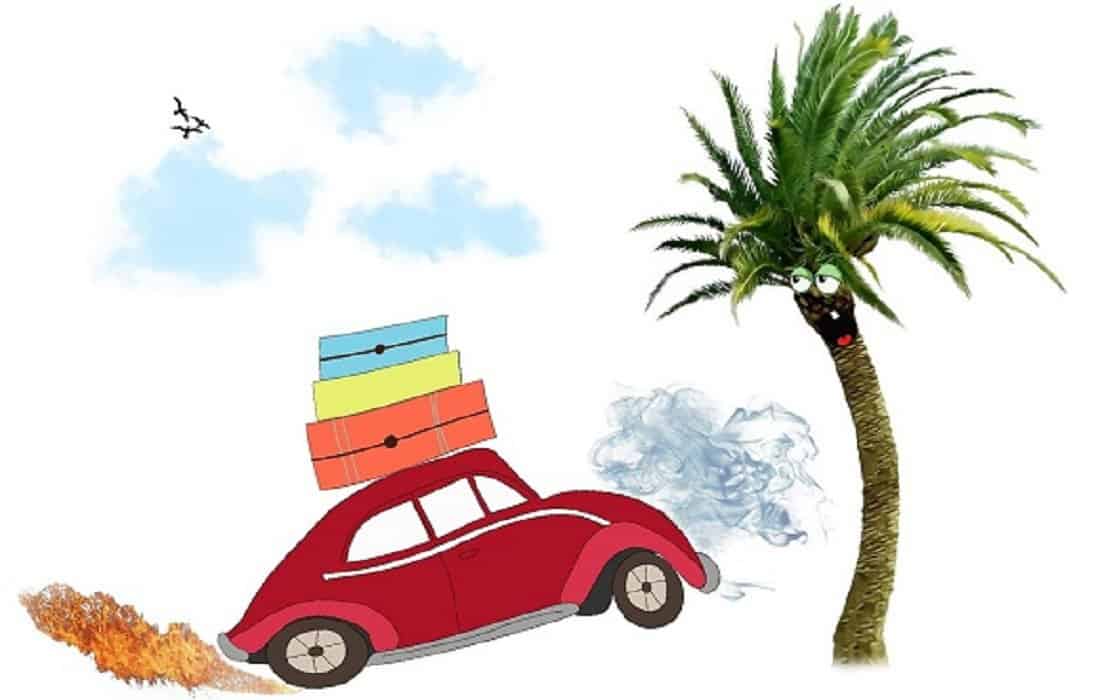 This post may contain affiliate links. Please read our disclosure and privacy policy for more information.
What is Annual Travel Insurance?
Annual travel insurance provides coverage for multiple international or domestic trips for an entire year. Generally, these policies are cheaper and easier to buy than selecting individual travel insurance policies for each trip.
When purchasing an annual travel insurance policy, you can typically choose the same coverage types you would buy with a single-trip travel insurance policy. Coverage choices often include:
Trip cancellation and interruption insurance cover specific problems preventing or interrupting your trip. Situations covered by a policy might include medical emergencies, transportation delays (like an airline delay), weather delays, work-related problems, and specific political issues, like jury duty, subpoenas, and getting called for active military service.
Trip delay insurance covers expenses like meals, lodging, and transportation if your trip is delayed because of a problem covered by the policy.
Baggage and personal item insurance cover damage, lost or stolen luggage, and personal items.
Emergency medical insurance covers accidental injuries and illnesses that happen during the trip. Medical expenses typically include physician services, hospitalization, ambulance fees, and medication.
Emergency medical evacuation insurance covers emergency evacuations for medical reasons, like an accidental injury or illness.
Remember that your policy may limit certain coverage types, such as trip cancellation and trip interruption insurance. For example, Nationwide's Annual Travel Insurance allows you to purchase annual trip cancellation and trip interruption coverage from $1,250 to $10,000. If your policy limits are exhausted during the policy term, you'll have to pay out-of-pocket for cancellation or interruption expenses.
What Isn't Covered By Annual Travel Insurance?
It's important to know what's not covered by an annual travel insurance policy. While the specifics will vary by the travel insurance company, here are some standard exclusions.
Foreseeable events. Generally, annual travel insurance policies do not cover reasonably foreseeable event losses. A foreseeable event is a situation that may have been known or was expected before it happened. Essentially, if you're purchasing a policy with the intent of canceling or you have a specific situation in mind, it's likely a foreseeable event.
For example, if your father has been in and out of the hospital for months, but you decide to book a weekend getaway, his prognosis might be a foreseeable event if his condition worsens and you have to cancel your trip.
Certain unforeseeable events. While annual travel insurance won't cover foreseen events, that doesn't mean that a policy will cover every unforeseeable event. Most travel insurance policies have a lengthy list of unforeseen circumstances that are expressly excluded from coverage, such as:
Epidemics and pandemics
Natural disasters such as earthquakes or floods
War (declared or undeclared)
Civil disorder or unrest
Terrorist attacks
Nuclear reaction, radiation, or radioactive contamination
Travel bulletins or alerts that force you to cancel
Government prohibition or regulation
Dangerous activities, like skydiving or high-risk sports (see below)
Dangerous activities. If any of your trips involve adventure, extreme and hazardous activities, your problem may not be covered. For example, the AIG Travel Guard Annual Insurance policy won't cover expenses if the traveler engages in mountain climbing, skydiving, or traveling on a privately owned plane.
Plan to engage in adventure activities while traveling. You may have to consider an individual insurance policy such as a policy from World Nomad that covers more than 200 adventure and extreme activities, such as boxing, mountain biking, parasailing, skydiving, snowboarding, and surfing.
Trip length limits. Annual travel insurance policies typically limit the number of days for coverage. For example, the April Annual Travel Insurance Plan limits a trip to 31 consecutive days, while the Allianz Travel AllTrips Basic Plan limits a journey to 45 straight days. The Premier Plan will cover you for 90 days.
For example, if your annual travel insurance policy has a 31 consecutive day trip length limit and you sprain your ankle on the 32nd day, you would not be able to use your plan's emergency medical coverage.
7 Reasons to Buy An Annual Travel Insurance Policy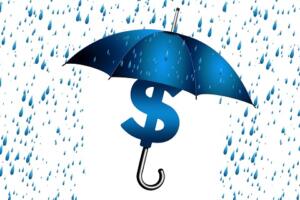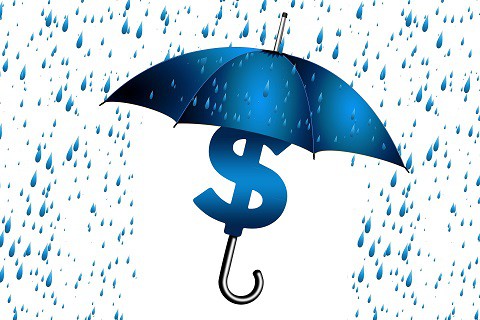 You Typically Travel More Than Three Times A Year
Some people only insure their travel plans as they make them. In other words, they buy insurance for each trip. This is not a bad strategy. It may be your best bet. It is wise to cover a specific vacation, but what about all the others you may take?
If you plan to take three or more trips within a year, the annual plan is the best to cover all your plans and spend less money. Vacations, weekend trips, road trips, and business trips can all be covered under one policy at an affordable price.
You Want To Protect Your Whole Family
An annual plan may be best if you travel with a companion, friend, or family member. The reason is that when you travel as a group, the possibility of something going wrong increases. Given this, you need to ensure your friends and families are covered. And, it's far more cost-effective to insure as a family vs. buying individual policies.
An annual travel insurance policy covering the entire family can be tremendously economical. Some insurance companies can protect you and your family from all the excursions you take in 365 days, either together or individually. Peace of mind is priceless.
You're a Super-Organized Traveler
You book vacations a year ahead of time. Your suitcase is usually stuffed days before taking off. If this is you, then annual travel insurance was made for you.
Why? When you buy a yearly policy, you get the upside of a long inclusion window. As it is: The earlier you purchase protection, the sooner you can be protected for all of your adventures. Having an annual policy gives you the advantage of being covered before you make your arrangements – assuming you have it in place before taking off. When you purchase travel insurance online, the effective date is the day after being accepted. This means you get the comfort of knowing you are covered regardless of when your flight is or how many months away.
You Procrastinate On Your Travel Plans
Say you book vacations seven days ahead of time or at the last minute. You are still tossing shirts in your bag the day you take off. If you are a spontaneous explorer, yearly protection is an outright must.
If you wait to purchase travel insurance at the last minute, you will miss out on valuable protection. Trip cancellation may not be an option. For instance, if there is a potential travel disturbance, for example, a flight cancellation, your travel insurance may not provide the opportunity to shield you from misfortunes brought about by this interruption.
You Have A Limited Travel Budget
Some voyagers skip travel insurance to save on cash. They don't understand that the expense of not having travel insurance can be more compared to having it. In cases where you have to cancel your last-minute trip, you could lose all the cash you've paid. Or then again, on the off chance that you have a health-related crisis while traveling abroad, the expense of clinical transportation to a medical clinic and back home can easily hit six figures.
A multi-trip plan can be the most reasonable approach to ensure every one of your travels. Make the comparison for yourself.
You have one less thing to consider with an annual insurance policy. Click on the image below, enter your dates and compare!
Get a quote for each single-trip insurance for each planned trip, and compare it to the total cost of an annual policy.
You Take Lots Of Short Or Last-Minute Trips
The weekend beach traveler, the girl's weekend away, or the compulsory trip to see the grandparents. Most travelers don't think of travel insurance for these shorter outings. Most believe they don't merit the cost, yet if something does wrong, they have no protection.
If you have an annual insurance plan, all these trips are covered.
You Frequently Rent A Car When You're Traveling
On the off chance that you rent vehicles regularly for individual or business trips, you can wind up paying many dollars extra for the rental vehicle protection. There's no compelling reason to pay for this if your yearly travel protection.
Closing Thoughts
Many people make the mistake of not buying any travel insurance at all. Don't be that person. Even if an annual travel policy isn't for you – you should purchase single trip travel insurance. There's a common saying in the travel world – "If you can't afford travel insurance, you can't afford to travel."
Looking for more Travel Hacks? Start here:
We are a participant in the Amazon Services LLC Associates Program, an affiliate advertising program designed to provide a means for us to earn fees by linking to Amazon.com and affiliated sites.
Subscribe to our newsletter and get the best travel tips and inspirational stories delivered monthly. No spam, no sales pitches – TRAVEL!
Brit On The Move™ Travel Resources
Ready to book your next trip? Use these resources that work:
Need more help planning your trip? Check out our Resources Page, highlighting the great companies we trust when traveling.