Geyserville, most of us have never heard of the place, and who knew that social distancing would become a thing? I didn't, and it dramatically altered my California trip with my eleven-year-old nephew Landon aka "The Monkey," in an adventurous way.
The original plan was two nights in each of the following locations in California:
San Francisco
Yosemite
Monterey
San Simeon
We made it to Monterey only to find out that everything was closed. We did have a hotel room, but no facilities were open, and with the looming threat of a total shut down and curfew – we needed a new plan.
A change in the plan never phases me. It can be stressful to coordinate a new plan, but I am beyond determined. And if you know me personally, you'll know this is my thing. We were not going to give up our precious vacation time; instead, we would adjust.
It took me a while to think through options that would embrace social distancing yet still be entertaining. That's when I decided we should find a camping spot in the middle of nowhere and enjoy nature and fire.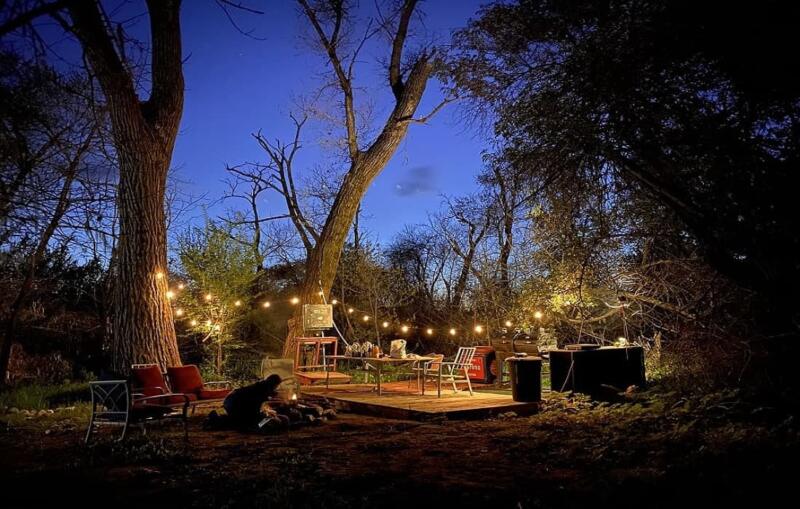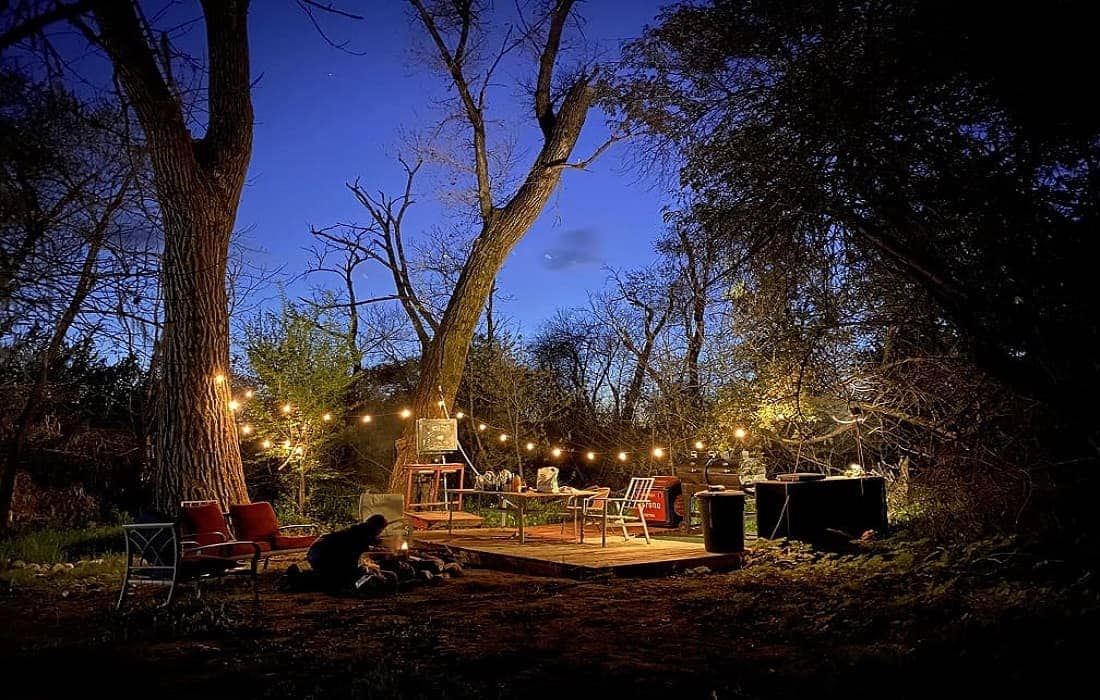 This post may contain affiliate links. Please read our disclosure and privacy policy for more information.
The Beginning of our Social Distancing
I searched many sites and eventually found this Hi-Tech Quonset Hut Luxury Camping near Clear Lake State Park, Bothe-Napa Valley State Park. Located in a small town called Geyserville.
No ordinary find! This tent is state of the art $24,000 US Armed Force's huge Quonset-style Hut. It was designed for rapid deployment in the Middle East, has dead air space lining, multiple screened windows, and can be enclosed for privacy and provides insect protection.
Bonus, it's located on a river!
We booked and headed up to Geyserville, which is a beautiful drive. A quick stop a Wally World to get essentials like food and firestarter logs, cold coffee, wine, and a fishing pole, and we were all set.
Arriving at Geyserville Quonset Hut
When we arrived, we found out that our wonderful host, William, had not been notified that we booked. Unphased, he asked us if we were up for hanging out a while so that he could prepare the hut.
No problem for us; we proceeded to build a fire. And here is where we began to fall in love with this place.
When you drive through the back of the property, the hut's front entrance looks a tad uninviting. It seems a bit like an army camp from the front. And, there is an opportunity to clear some of the yards collection of cars.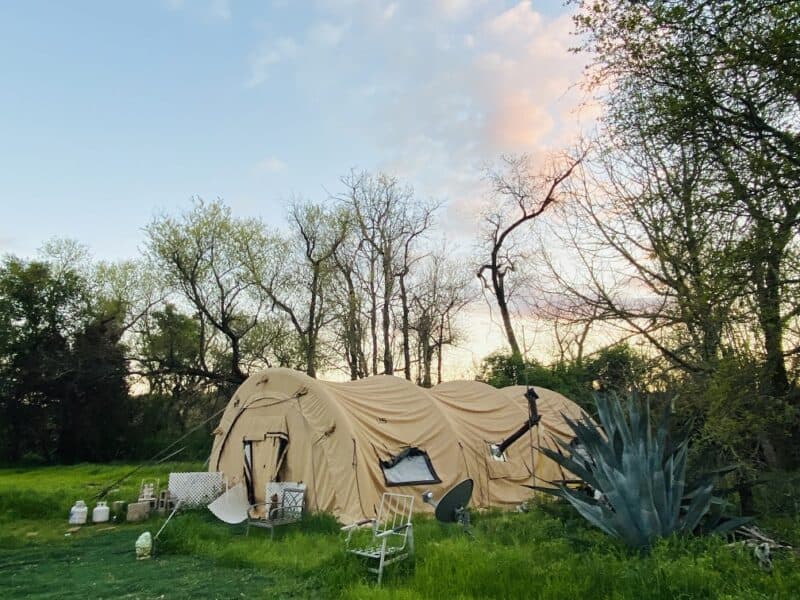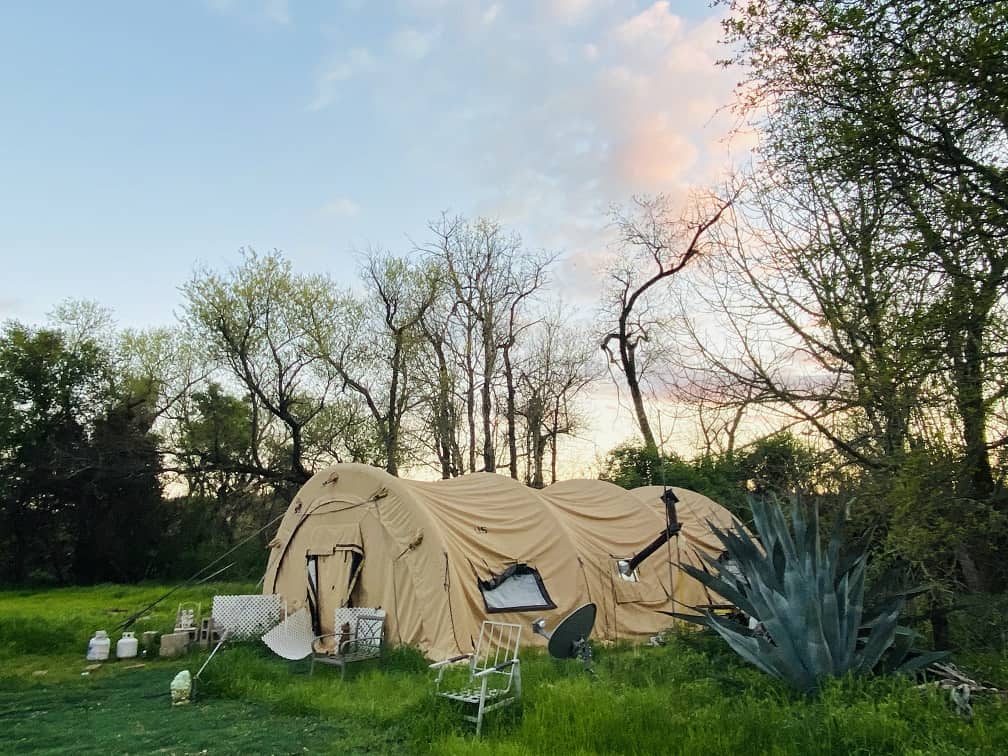 Don't let this dissuade you – it's a part of the overall rustic charm! Once you go through to the back, you will immediately be in awe.
Outside the Quonset Hut
Oh, heavenly outdoors. This place is a classic throwback to simpler times. A fire pit awaits you and plenty of wood to scourge for. Seating around the fire pit, a deck with a homemade table, and more seating. A gas grill, charcoal grill, etc. I could go on, but you get the point. There is everything you need and more to enjoy the wilderness.
The backyard is not only your backyard, but it's also your kitchen, and the whole area is divided into quaint sections – perfect for large groups. The entire backyard is decorated with the ambiance string lights. All strategically placed to bring light to this enhancing area. The bamboo on the property is all shaped to create arched and pathways to the river. It was a lot of fun exploring the different pathways!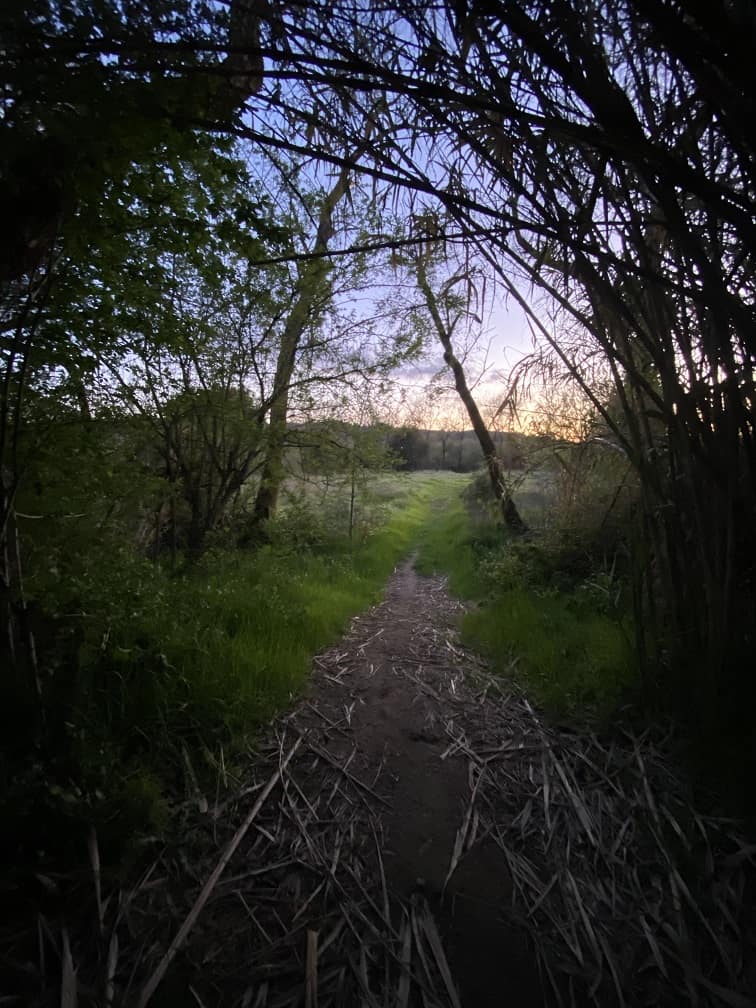 How We Spent Our Time Social Distancing
First up was the fire, which kept us entertained for hours, from finding the wood to set up the right teepee style to get it going to poking and prodding it night and day.
Second, we cooked the old-fashioned way – over the fireplace. We made our cooking bowls with tin foil. And, we roasted marshmallows as we talked for hours!
We fished the river and walked the property. Guess what? We had the entire place to ourselves and never got bored. Notice the resemblance of the Quonset Hut to a Hobbit Hole. Staying here felt like we were in a hobbit hole only with bigger living quarters!
Our Host in Geyserville
Often a part of a great travel experience is the people you meet along the way. We were fortunate enough to meet William. The host and owner of BangBall, a newly invented sport that combines traditional football with weapons and martial arts.
William could not have been kinder! On our first night, he joined us for a glass of wine—some much-needed conversation for me. Remember, I was traveling with an eleven-year-old, so discussions for the week were not exactly enthralling.
He checked in on us via text several times to make sure we were comfortable, and on our second day, he kindly took Landon out to fish. Additionally, he let Landon shoot the bow and arrow at the target set up in the backyard.
William was an excellent host. Kind, considerate, entertaining, and laid back.
What You Need to Know
When you book, read the instructions. They are 100% accurate.
There are three beds. All are immaculately clean and all extremely comfy – no cheap or old mattresses.
The tent is heated, has electricity, a TV, a wood-burning fire, a bar, and lightning-fast Wi-Fi!
The owner, William, does own dogs; they all bark and are very sweet. If you are intimidated by dogs, let William know in advance, and he will keep them in.
There are no bugs or mosquitos!
This place is as safe as it can be. A person left a review that questioned the safety of this place, and that's absurd. Sure, a random person could go out of their way to cross the river to get to the camp. But isn't that the case with any camping?
If you use Hipcamp, make sure you call William. Hipcamp failed to communicate our booking. I am not sure if this is due to all that is going on with the virus. William has experienced this with Hipcamp before.
You can also book via Airbnb or Glampinghub.
Closing Thoughts
What better way to practice social distancing than camping or "glamping"? Once we don't need to practice social distancing, what a great way to spend quality time with your kids!
We did a lot of different things on this trip. For Landon, the only thing that topped this experience was Musée Mécanique (an old arcade) in San Fransisco. For me, I would have to say our time at Geyserville was the highlight of the trip.
William's place was an epic find for us. If we are ever in the region again, staying at the hut will be on our list! Landon is still talking about how magical our time there was.
Looking for more inspiration on things to do while Social Distancing? Start here:
We are a participant in the Amazon Services LLC Associates Program, an affiliate advertising program designed to provide a means for us to earn fees by linking to Amazon.com and affiliated sites.
Brit On The Move™ Travel Resources
Ready to book your next trip? Use these resources that work:
Need more help planning your trip? Check out our Resources Page, highlighting the great companies we trust when traveling.