What is Italy's secret to happiness? Why are Italians often cited as one of the happiest nationalities? Italy is known for its stunning landscapes, rich culture, delicious cuisine, and passion for la dolce vita, or "the sweet life." But did you know that Italy also has a secret to happiness that the rest of the world can learn from?
Let's find out what Italy's secret to happiness is!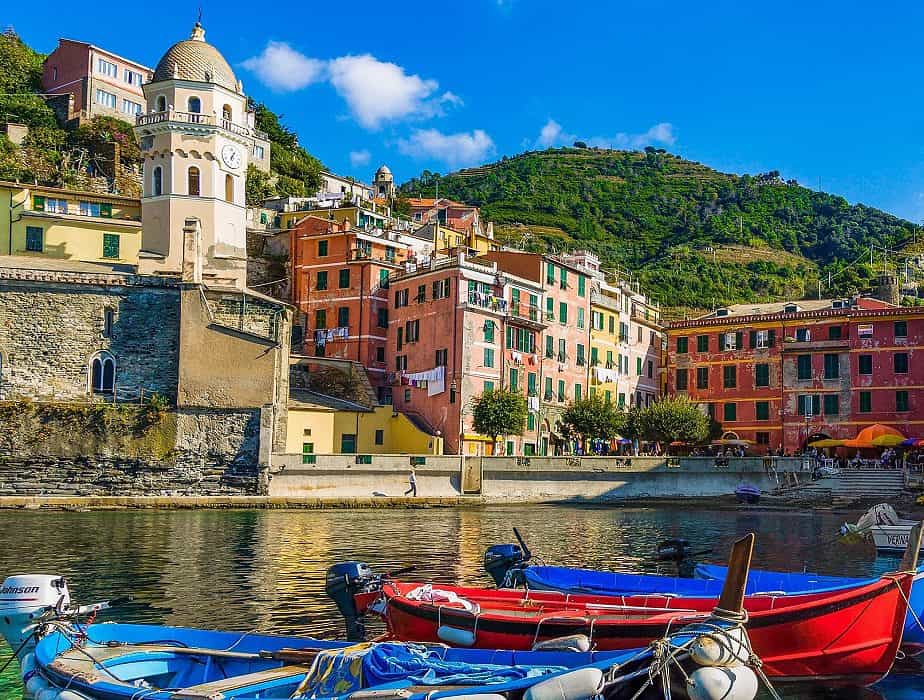 This post may contain affiliate links. Please read our disclosure and privacy policy for more information.
Key Factors That Contribute to Italy's Secret to Happiness
Many Americans living in Italy for several years experience firsthand the positive effects of the Italian lifestyle on one's well-being. Through observations and research, we can understand what makes Italy a happiness hotspot and how we can all benefit from adopting some of its habits.
Social Connections
Italians place a strong emphasis on social connections and community. Family, friends, and neighbors are integral to daily life; they take time to connect and share experiences. Research has shown that social connections are crucial for happiness and well-being.
Slow Living
Italians are masters at savoring life's simple pleasures. They take the time to enjoy a leisurely meal, a stroll through a piazza, or a glass of wine with friends. They prioritize the quality of life over material possessions and work-life balance over productivity. Slowing down and enjoying the present moment have been linked to higher happiness levels.
Art of Indulgence
Italians are unafraid to indulge in delicious food, good wine, and leisurely pursuits. The Italian approach to indulgence is about moderation and balance, savoring each bite or experience to the fullest without overindulging. Enjoying life's pleasures in a balanced and mindful way can contribute to overall happiness.
Natural Beauty
Italy's stunning natural landscapes, from rolling hills to sunny beaches, provide a backdrop for daily life. Embracing natural beauty is often tied to better mental health and happiness.
We can all benefit from Italy's secret to happiness by adopting some of these habits and values. We can prioritize social connections, slow down and enjoy life's simple pleasures. Further, we can indulge mindfully and seek natural beauty daily.
Places To Discover Italy's Secret to Happiness
It's worth noting that travelers flock to Italy for its wealth of cultural attractions, picturesque towns, kind people, and world-class food.
With so much to see and do, visiting Italy would take a lifetime. However, planning a vacation to this great Mediterranean destination is necessary. And if you are looking to travel on a budget, then you will have some research to do. It takes work to find cheap flights from America. It takes even more research to find budget-friendly accommodations in great locations.
Italy is a country that has something for everyone, from the historic ruins of Pompeii to the stunning beauty of the Italian Lake District.
Let's explore some places in Italy where you will learn firsthand about Italy's secret to happiness.
Pompeii
Pompeii is one of the most famous archaeological sites in the world, and for a good reason. It offers visitors a glimpse into the past. For example, you can explore the ruins of commercial and religious establishments, stores, pubs, bakeries, brothels, baths, and private residences. Pompeii's architecture portrays sensual, mythical, and hunting scenarios that testify to the region's rich history.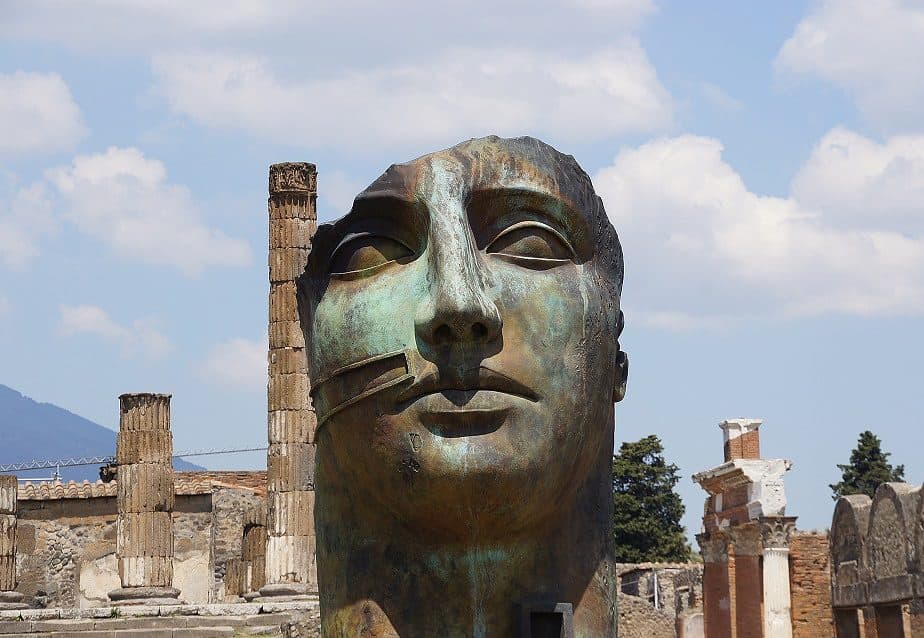 The excavation of Pompeii began in 1748, and the work is still ongoing. The location is near Naples, a contemporary metropolis, making it easy to access.
Italian Lake District
Moving on to the Italian Lake District, the region offers a stunning natural landscape that covers the southern end of the Lakes, which go deep into the Alps, and the flat southern lots. Lake Como and Lake Maggiore have been popular tourist destinations in Italy for over a century, and Lake Garda is Italy's biggest lake.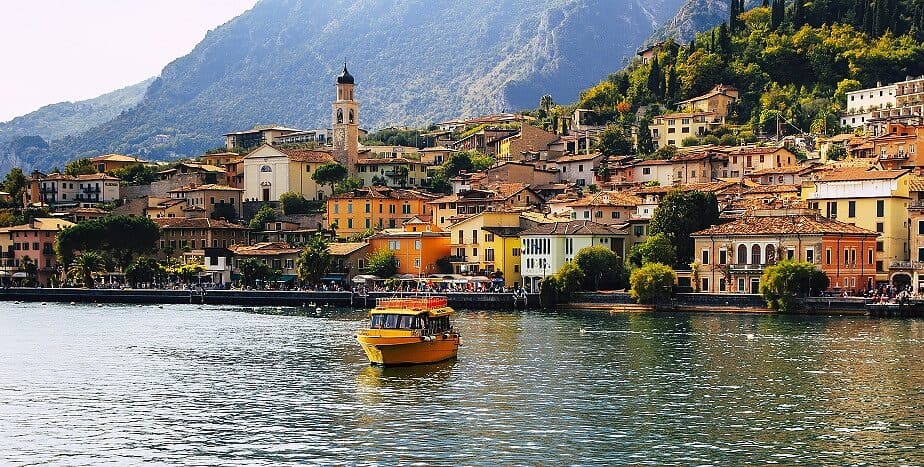 You can indulge in windsurfing at Riva Delgada or see medieval castles in Malcasin while on vacation in Lake Garda. If you like to explore the Roman remains, medieval castles, and hot springs, the south end of the lake, Hermione, is the perfect spot.
Naples
Naples is a fantastic location to explore the rest of the region, including Pompeii and the Bay of Naples. If you're a history or art enthusiast, you'll love the abundance of landmarks, Baroque cathedrals, and ancient Roman ruins Naples offers.
Naples' most popular tourist sites include the vast Viazza Del Plebesito, the Royal Castle of the Capital de Monte Museum, and the National Archaeological Museum, which houses a magnificent collection of artistic works and antiquities found in the ruins of Pompeii.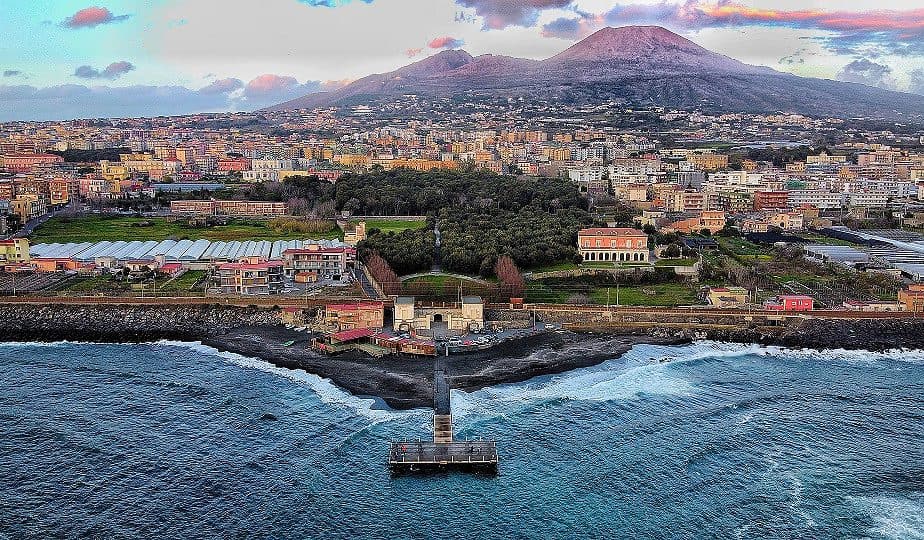 You will love Naples if you're a foodie. This city is famous for its pizza, spaghetti, and parmigiana, and it's also known for its pastries, including Baba Zavoli and Sfogliatella, as well as fresh seafood and mozzarella cheese.
Sicily
This island is the largest in the Mediterranean and across the Strait of Messina from Italy's southernmost coast. Thanks to its strategic position, Sicily has a unique history, culture, and cuisine that sets it apart from the rest of the nation. Palmero, the capital and largest city of Sicily, was created over 2,700 years ago and is an excellent example of the island's fascinating history.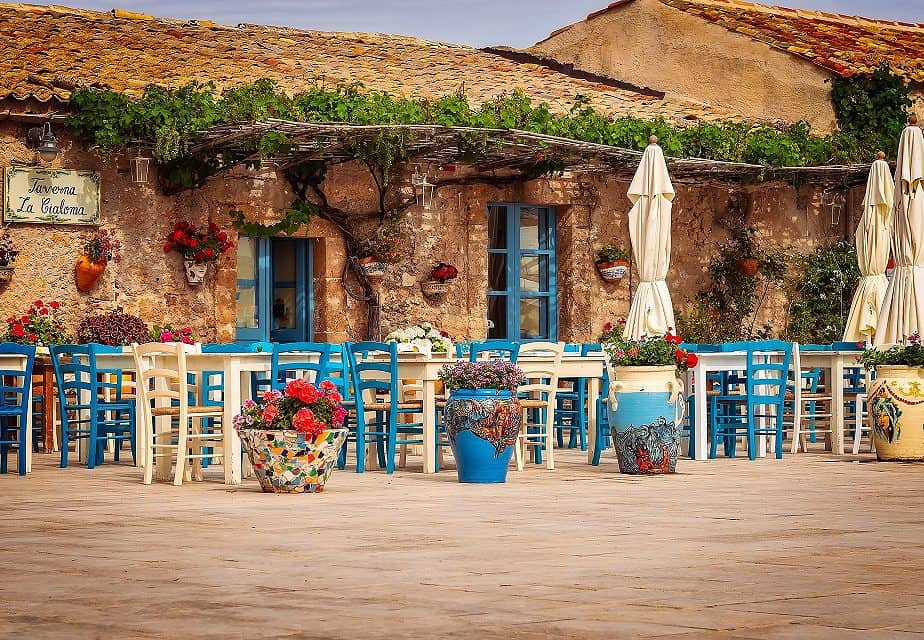 Sicily's rocky cliffs and remote beaches are surrounded by dazzling seas, while lush agriculture and mountains dot the interior. Mount Etna, one of the most dangerous volcanoes in the world and Italy's tallest mountain outside of the Alps, towers above everything.
Cinque Terre
The Cinque Terre is a group of five coastal towns in Italy's Liguria region, home to some of the country's most magnificent scenery, including centuries-old wine terraces. Five settlements make up Cinque Terre: Ria Majori, Vernazza, Monterosso, and Corneola. Rio Maggiore and Manarola have historic castles and lively main streets, yet the two towns differ.
Among Cinque Terre's numerous treasures is a centuries-old network of hiking trails that offer some of Italy's most beautiful coastline views. In addition to linking the five communities, this route, known as Trail Number Two, is also suitable for all ages.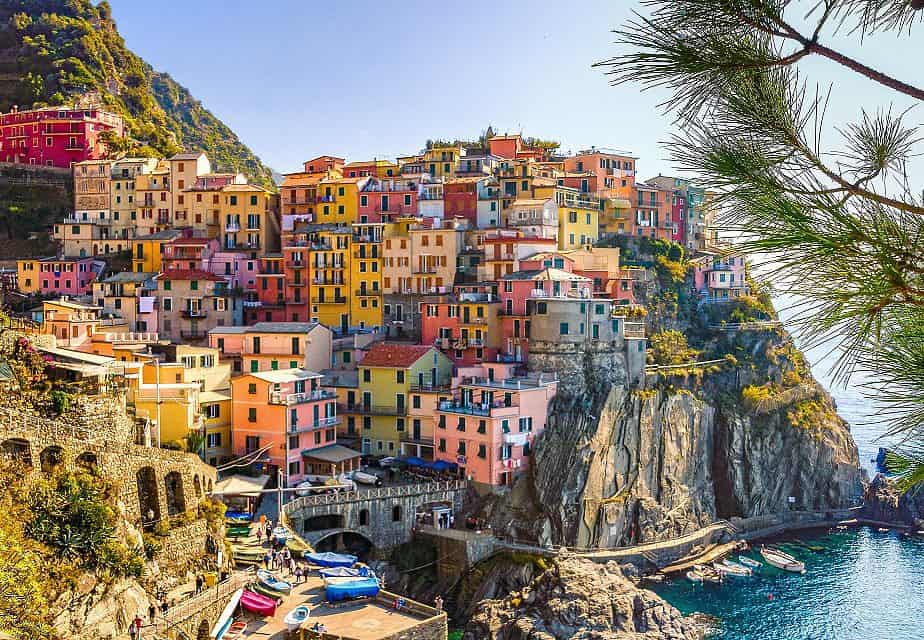 Italy has a rich history, art, culture, and delicious cuisine. From the stunning Amalfi Coast to the romantic city of Venice, Italy has no shortage of beautiful and unique destinations to explore. Let's look at some of the top places to visit in Italy.
Amalfi Coast
The Amalfi Coast is one of Italy's most popular tourist destinations, on the southern coast of Italy in the Campania region. The Amalfi Coast stretches 30 miles down the south side of the Sorrento Peninsula.
It is renowned for its scenic shoreline, which includes glistening coves, rugged rocks, lemon tree gardens, bouncy houses, and upscale resorts. One of the most charming and wealthy villages on the Amalfi Coast is Positano, known for its lovely marble shores, pastel villas, and breathtaking mountains and waterfalls.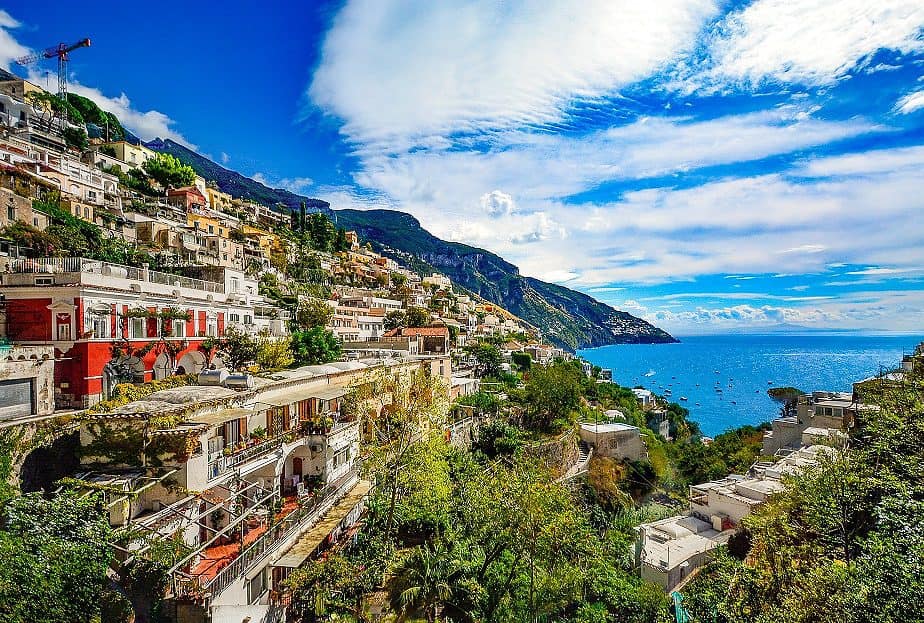 The hamlet of Ravello sits on a bluff above the Amalfi Coast and is well known for its stunning houses, gardens, works of art, and its Annual Festival of Art and Music.
Milan
Milan, one of Europe's wealthiest cities, is known for its fashion industry and world-famous masterpieces. Onc was almost decimated by massive bombing during World War II, but it has since been rebuilt.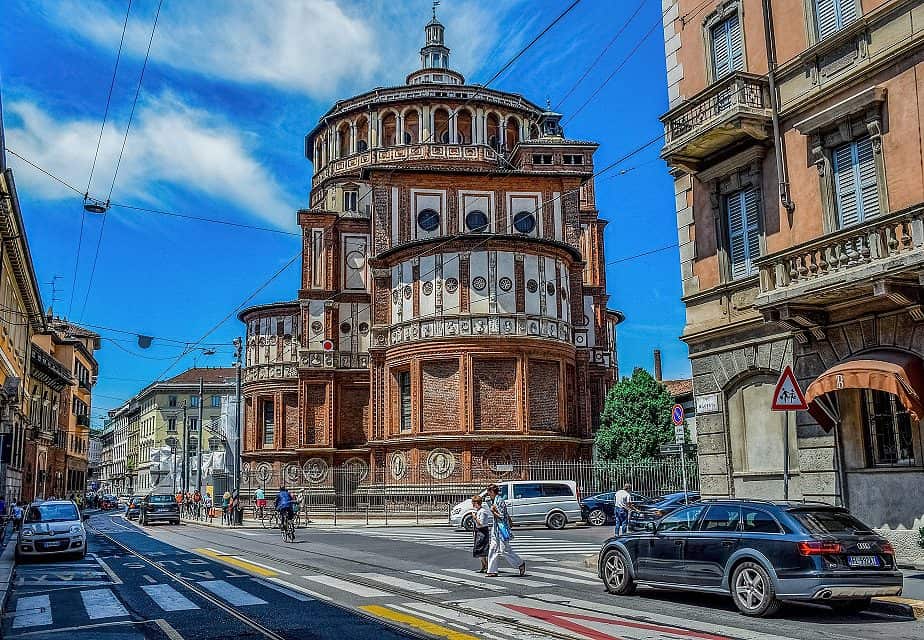 Milan is a lively city in the Lombardi area of Northwest Italy amid the Alps and the picturesque Lake District. It is known for its couture shopping, soccer, and tourist attractions like Leonardo da Vinci's The Last Supper, the La Scala Opera House, and the world's most enormous Gothic Cathedral.
Venice
Venice is a unique and romantic city in northeastern Italy. The city is built on a lagoon surrounded by the Adriatic Sea—an archipelago of 118 islands linked by hundreds of gorgeous bridges and picturesque canals.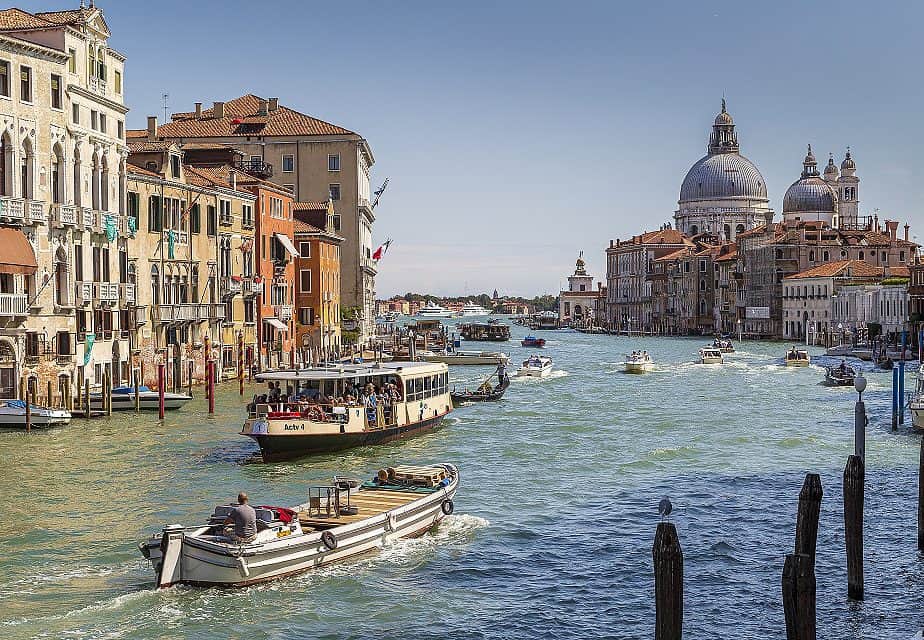 The Venetian canals and antique buildings make it one of the world's most romantic cities. Venice also hosts one of Italy's most vibrant Carnival celebrations, inviting thousands of visitors annually. In Venice, there are no vehicles, so residents have to walk or use water taxis to get around.
Rome
Rome is the capital city of Italy and one of the most historic cities in the world. In the central-western part of the Italian Peninsula, on the banks of the Tiber River. Rome is known for its rich history, stunning architecture, world-famous cuisine, and beautiful art.
Rome has a long and fascinating history that dates back over 2,500 years. It was the center of the Roman Empire and the birthplace of many influential figures, including Julius Caesar and the philosopher Cicero. Today, Rome is home to many important cultural and historical landmarks, including the Colosseum, the Roman Forum, the Pantheon, the Vatican City, and the Trevi Fountain.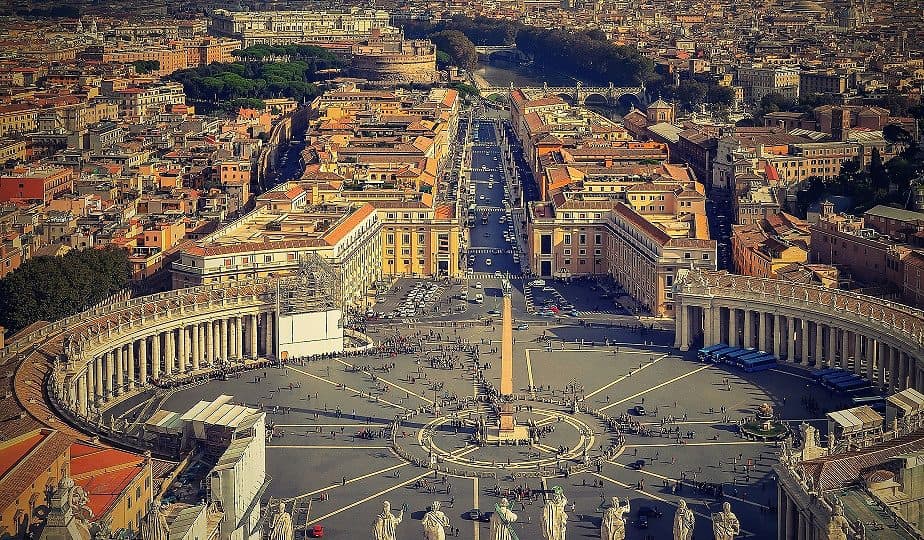 The city is also known for its delicious cuisine, including pasta alla carbonara, cacio e pepe, and saltimbocca alla romana. In addition, Rome is famous for its gelato and pizza.
Rome is a popular tourist destination and attracts millions of visitors each year. It is well-connected by air, road, and rail, making accessing other parts of Italy and Europe easy.
Florence
Florence, the capital of the Tuscan region, is frequently referred to as an outdoor museum. Widely recognized as the birthplace of the Italian Renaissance, Florence claims numerous notable artists, inventors, scientists, and explorers.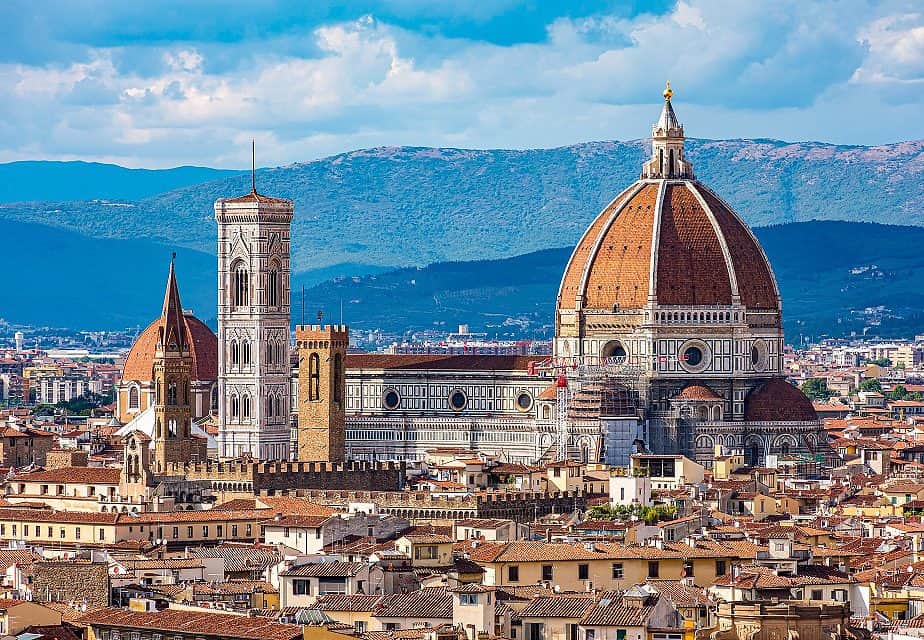 The city gave birth to the opera and the florin currency, countless museums, and breathtaking cathedrals like the dome-topped
FAQs
What is Italy's secret to happiness?
Italy's happiness secret is living life fully, savoring the moment, and prioritizing what matters. It combines history, culture, natural beauty, good food, and the Italian people's ability to enjoy life.
What are some of the top destinations in Italy to explore?
Italy has beautiful and charming destinations, including Rome, Florence, Venice, the Amalfi Coast, and Milan.
What can visitors expect to see and do in Rome?
Rome is a city that's rich in history and culture, with attractions such as the Colosseum, the Vatican City, the Pantheon, and the Trevi Fountain. Visitors can enjoy delicious Italian cuisine and soak up the city's vibrant atmosphere.
What are the highlights of the Amalfi Coast?
The Amalfi Coast is famous for its scenic shoreline, including glistening coves, rugged rocks, lemon tree gardens, bouncy houses, and upscale resorts. The charming villages of Positano and Ravello offer stunning views and beautiful architecture, art, and culture.
What is there to do in Florence?
Florence is the birthplace of the Italian Renaissance, with attractions such as the Santa Maria del Fiore Cathedral, the Ponte Vecchio, and the Uffizi Gallery. Visitors can also explore the city's charming streets, markets, and piazzas.
How can visitors travel to Italy on a budget?
Travelers can find affordable flights to Italy by researching and booking through travel agencies like TravelJunctionus. Visitors can save money by staying in budget-friendly accommodations and eating at local restaurants.
Closing Thoughts
The country's secret to happiness lies in its ability to blend history, culture, natural beauty, and good food perfectly. So, pack your bags, plan your itinerary, and get ready to discover Italy's secret to happiness! And if you're looking to travel on a budget, book your flights to Italy through TravelJunctionus to get great deals and save money. With its rich history, breathtaking landscapes, and delicious cuisine, Italy is a must-visit destination that will bring you happiness and unforgettable memories.
In conclusion, Italy's secret to happiness is living life to the fullest, savoring the moment, and prioritizing what matters. By cracking the code to Italy's delight, we can improve our well-being and lead more fulfilling lives. Italy offers many experiences and attractions that cater to all kinds of travelers.
Looking For More? Start Here:
We participate in the Amazon Services LLC Associates Program, an affiliate advertising program designed to provide a means for us to earn fees by linking to Amazon.com and affiliated sites.
Brit On The Move™ Travel Resources
Ready to book your next trip? Use these resources that work:
Need more help planning your trip? Check out our Resources Page, highlighting the great companies we trust when traveling.