Choose any destination around the globe, and it is bound to have something so unique that it will make your jaw drop. Whether it is a natural wonder of quirky wildlife or an architectural marvel that showcases the evolution of humanity, our world has enchanting charm.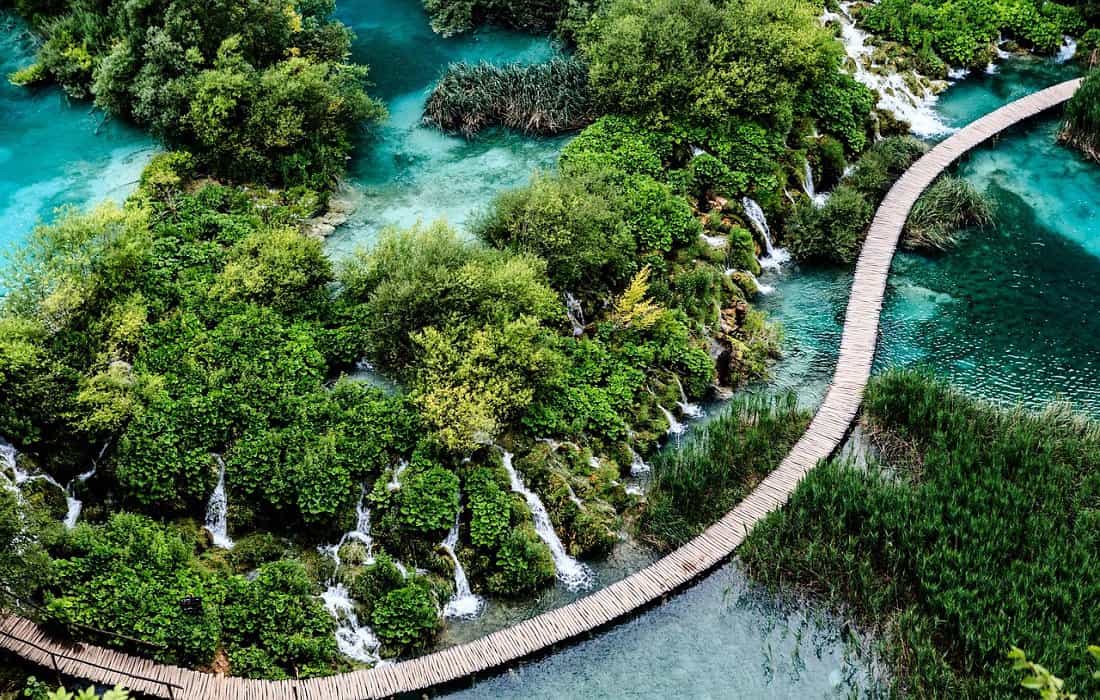 This post may contain affiliate links. Please read our disclosure and privacy policy for more information.
Taking on some of the best and most beautiful places in the world is daunting. Numerous vibrant cities tell fascinating tales through landmarks, shops, and residents. Protecting the local flora and wildlife is the mission of multiple national parks, lush gardens, and vibrant tourist attractions.
But to help us accomplish our goal, I've selected visually stunning and educational destinations about the local culture and history.
The Fairy Pools, Scotland
Some of Earth's most breathtaking natural landscapes may be found in Scotland. The Fairy Pools on the Isle of Skye is a spectacular natural wonder. Many famous authors and poets have spent time in this beautiful setting to produce some of their finest works. You may go wild swimming at Scotland's Fairy Pools, known for their icy waters.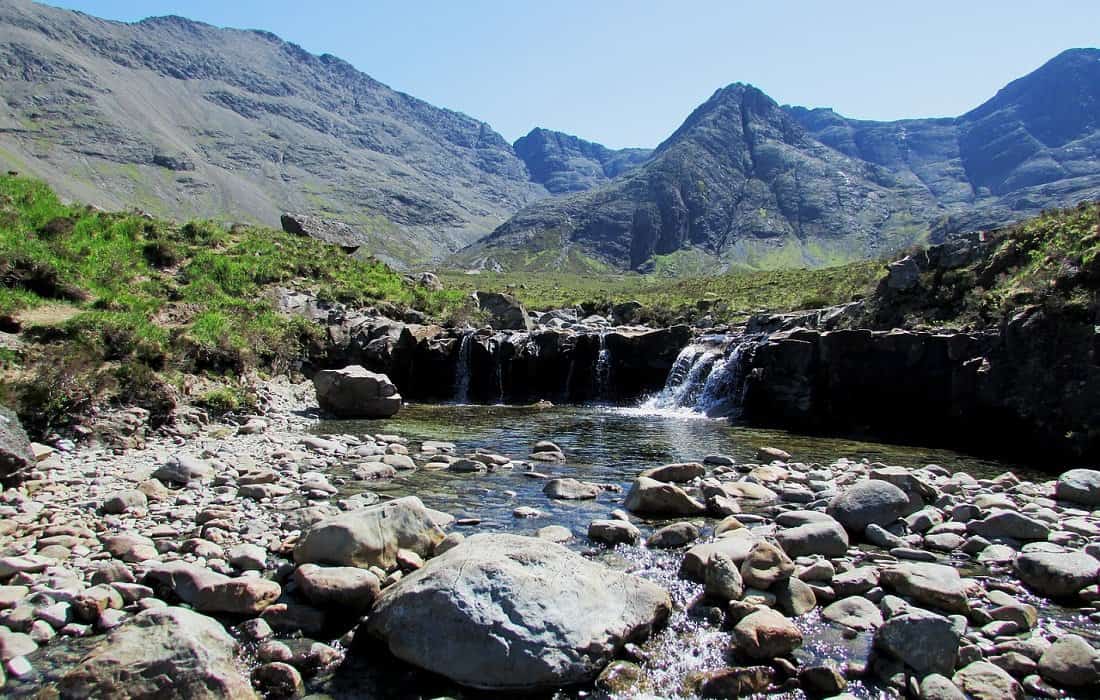 The Fairy Pools at Glenbrittle, at the foot of the Black Cuillins, delight outdoor enthusiasts thanks to their clear, blue waters. The geology of this part of Europe is unique. Because of its breathtaking scenery, it is among the top International Honeymoon destinations and the best destination for adventurers and photographers.
Three of the world's most famous tourist attractions are in Scotland: Loch Ness, Loch Lomond, and Edinburgh Castle. Even though there are many unique places to go around the globe, skipping Scotland would be a huge mistake.
Rainbow Mountains, China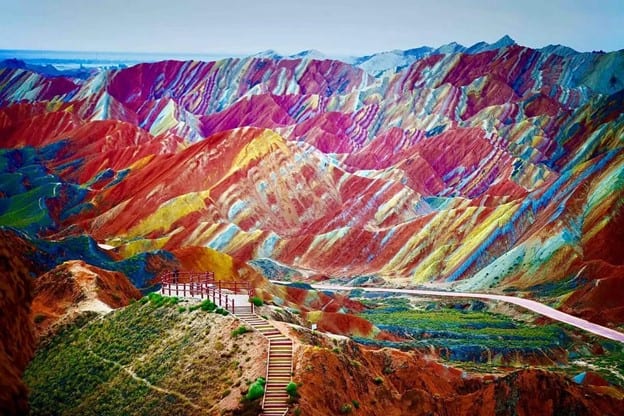 Rainbow Mountains are one of the most beautiful places to visit in the world. After looking at them, you will be bewildered by their charm as it looks like a painting. People, especially artists, take inspiration from these mountains in China, a place filled with the Earth's paint palette. The hills are known to be top geographical wonders by National Geographic. Several travel guides have marked it as one of the best places to travel worldwide due to its charm.
The place attracts several tourists every year, wherein they experience the enchantress of this place. Well, I have never gone to this place, but just by looking at its pics, I can say there would be no going back if I had witnessed it. It is so vibrant! Just wow!
Northern Lights, Iceland
When we talk about Iceland, it is among the top 3 destinations in the world to explore. The scenic beauty, natural setting, and mountains make it jaw-dropping. Of course, there are several places in Iceland, but this is the only reason the nation is known and considered one of the best places to travel – the Northern Lights.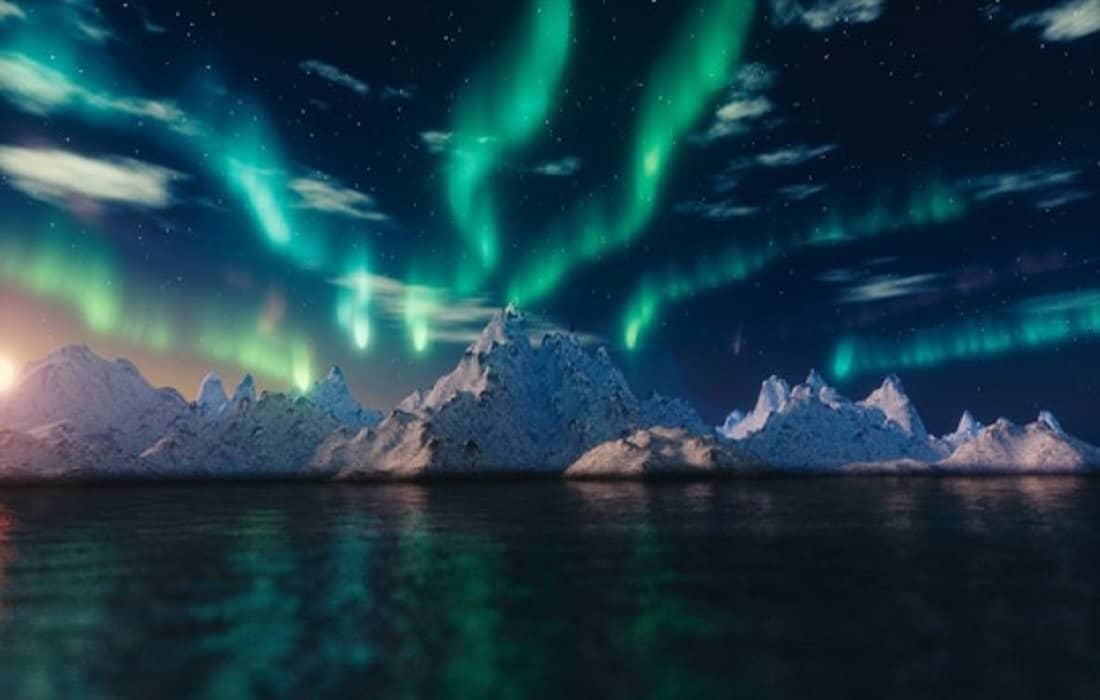 Well, if you don't know, then let me tell you that Northern Light is a natural phenomenon that occurs during the winter season in Iceland. If you don't know, let me tell you that it is also known as Aurora Borealis. I know you must be wondering how this occurs. Right? It happens due to the interactivity of the solar particles with the atmosphere near the North Pole. If you travel by air over Iceland during this time, get ready to be mesmerized, as it is one of the best experiences you will witness.
Related: Northern Lights Cruise – Tips For An Unforgettable Experience
Marble Caverns, Chile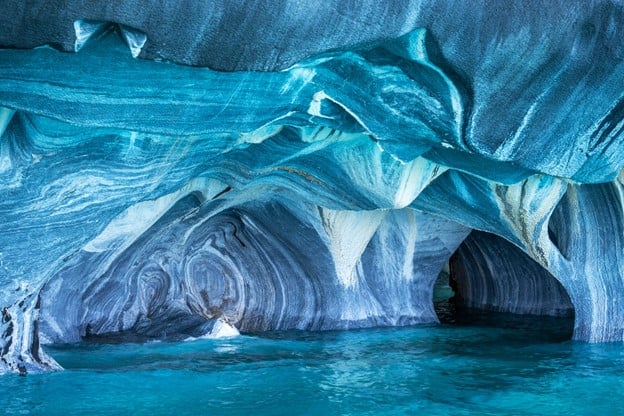 Chile has all it needs to be considered one of the world's most magnificent settings, from the harsh Atacama Desert in the north to the hypnotic fiords in the south. Chile has one of the most varied landscapes in the world. This means many of the world's most beautiful places are hidden among the country's regions.
Carrera Lake in Chile is home to the world's most beautiful caves, the Marble Caves. Located in Patagonia, Chile, this spectacular cave system is a network of underground caves that gently overlooks Lake General Carrera.
There are a total of 1,850 square kilometers of water in the lake. This massive territory is made up of Chile's 97 square kilometers. It ranks among the world's top destinations regarding geography and natural beauty. The national park of Torres del Paine and the world-famous Easter Island are two more breathtaking destinations in Chile.
Cappadocia, Turkey
Some exquisite wonders of Turkey comprise beautiful places such as Cappadocia, Istanbul, etc. Along with these places, several other hidden gems have inspired a small number of people on a large scale. Being one of the best places to travel in the world, Cappadocia attracts several tourists every year.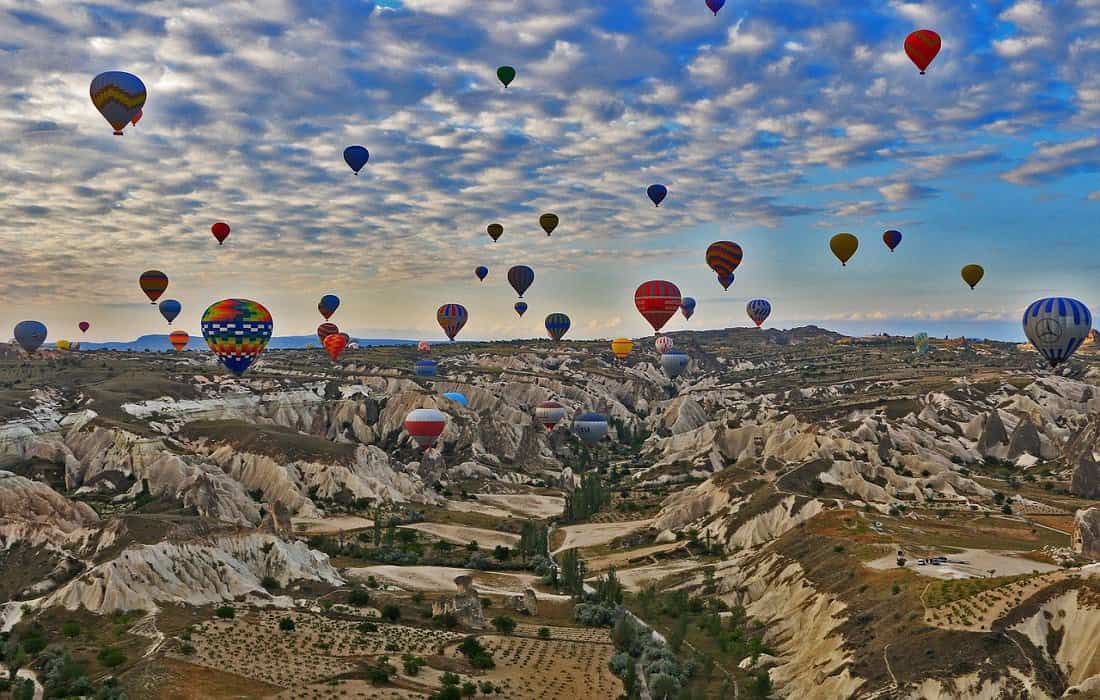 Honestly, I was one of those tourists attracted to its beauty. Last year, I visited this mesmerizing place and got to know that this is among the International Honeymoon Destinations. Well, after seeing it, it is sure to say such. The honeycombed hills will make you feel like you have landed on another planet. While traveling, I suggest you take a hot air balloon ride that will take you over the unbelievable topography of Cappadocia. While writing about it, I can still picture myself hovering over the place on the balloon and getting lost in nature.
Ashikaga Flower Park, Japan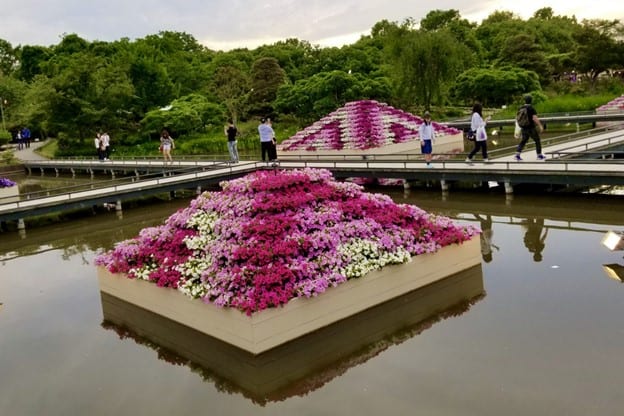 Ashikaga Flower Park is considered one of the best spots to see Fuji flora. The bright blanket makes the space seem enchanted. If the magnificence is unparalleled, why is it not on every traveler's bucket list? There are several varieties of fuji, including blue, white, and pink. In the winter, the park puts on a spectacular light show.
Japan is one of the world's most impressive countries because of its many breathtaking natural attractions. Japan's annual cherry blossom festival has made the country a must-see for tourists.
Milford Sound, New Zealand
There are several of the world's best vacation spots right here in New Zealand. The place seems magical because of all the unexpected beauty you may find there. Because of its rich history and traditions, many of the world's most popular tourist locations remain untouched.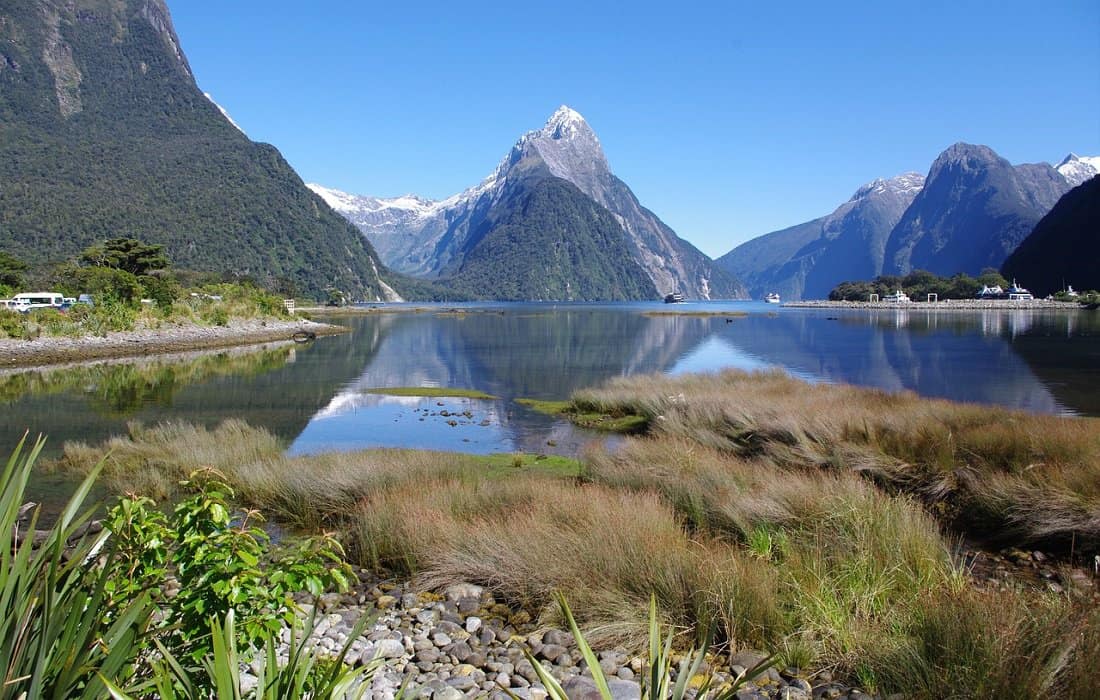 As per Rudyard Kipling, Milford Sound is the world's eighth wonder. And if you come to this area, you will find plenty of proof to support this claim. Glaciers during the Ice Age sculpted the stunning scenery of Milford Sound, with its mountains rising from fjords. Tourists interested in seeing the natural wonders that time has bestowed onto the Earth now flock to this area.
Plitvice Lakes National Park, Croatia
Sixteen lakes are tumbling into each other to form consecutive cascading waterfalls. A sight to contemplate! Plitvice Lakes National Park is one of the world's most beautiful places, with lakes, waterfalls, and caves. This National park comprises a hidden multiverse inside!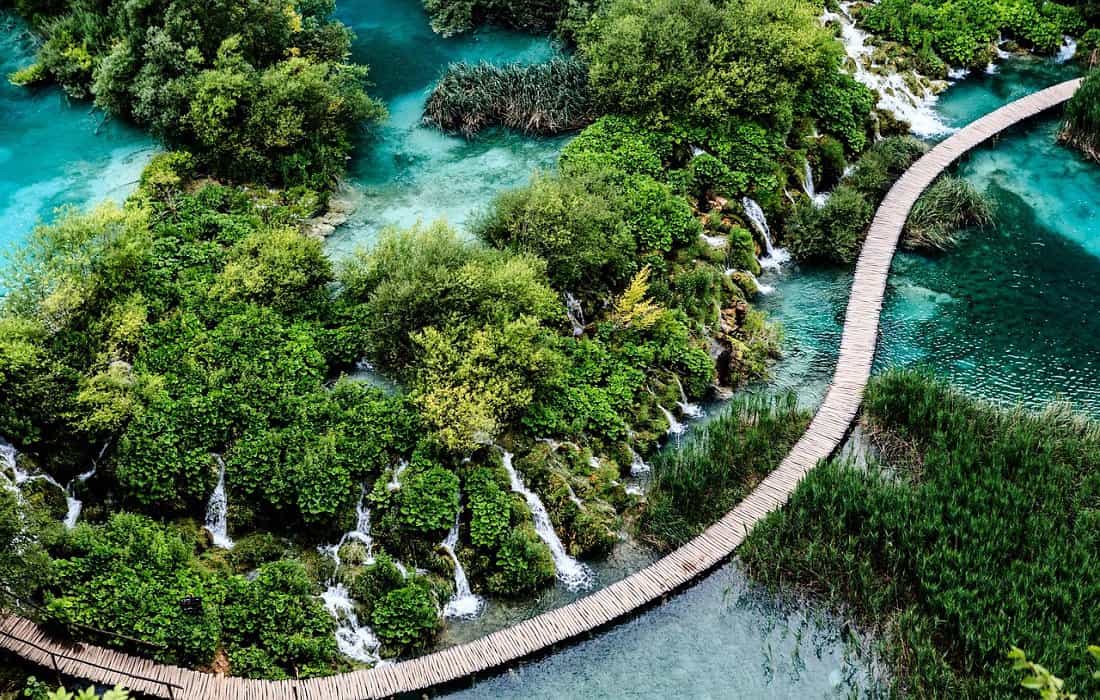 Besides this national park, the nation has several copious numbers of islands that are worth exploring. The sun and the sand present there is heaven for several visitors, and it is popularly known for being a beautiful place in the world. After taking in the beauty of Plitvice Lakes National Park, go to Dugi Otok, one of the biggest islands in Croatia and easily accessible. Dungi Otok is one of the most stunning places on Earth because of its towering cliffs and jagged shoreline.
Jaipur, India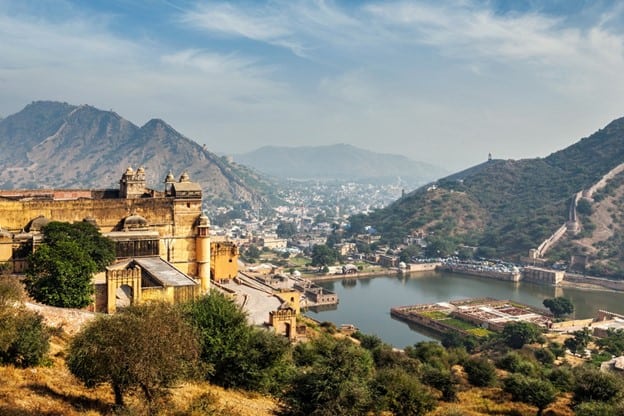 One of the beloved spots for designers and fashion mavens, the Pink City in India is home to intricate and vibrant palaces. Several of the original buildings in this walled city comprise Hawa Mahal, Amber Fort, and many more. These and other such courts were constructed during the late 1700s. However, they got a pink hue in 1876 as they were painted to welcome Prince Albert.
Well, this place is one of my favorites; why? I am a huge history buff, and Jaipur has many historical sites worth visiting. I first saw it here during school, where I explored Jantar Mantar, Hawa Mahal, City Palace, and Amber Fort. If you want to explore this place as an International Honeymoon Destination, I suggest you visit Nahargarh Fort. The site gives a 360-degree view of the entire city with a breathtaking view.
Sheikh Zayed Grand Mosque, UAE
The Sheikh Zayed Mosque in Abu Dhabi, a significant tourist attraction for Dubai, is notable for its over 80 marble domes and over 1,000 pillars. This mosque stands alone as the world's only architectural masterpiece. Because of this, it has earned its reputation as a top travel destination.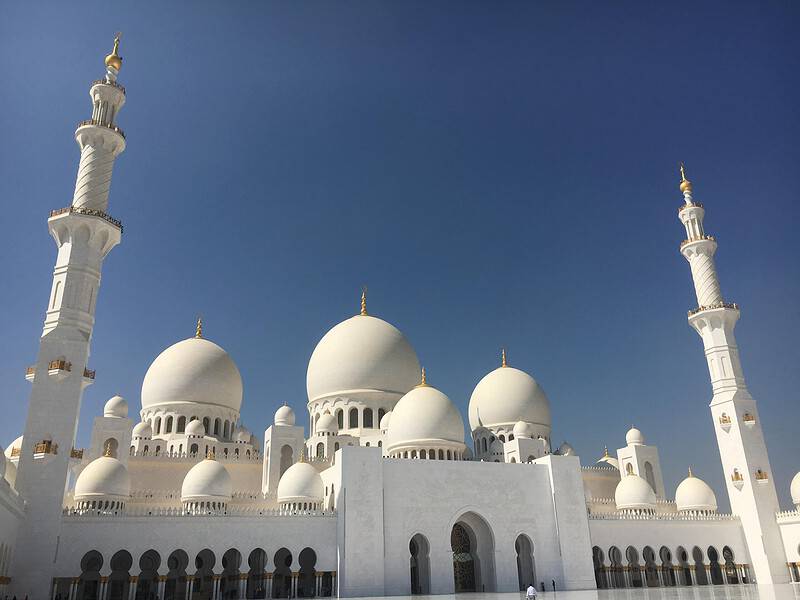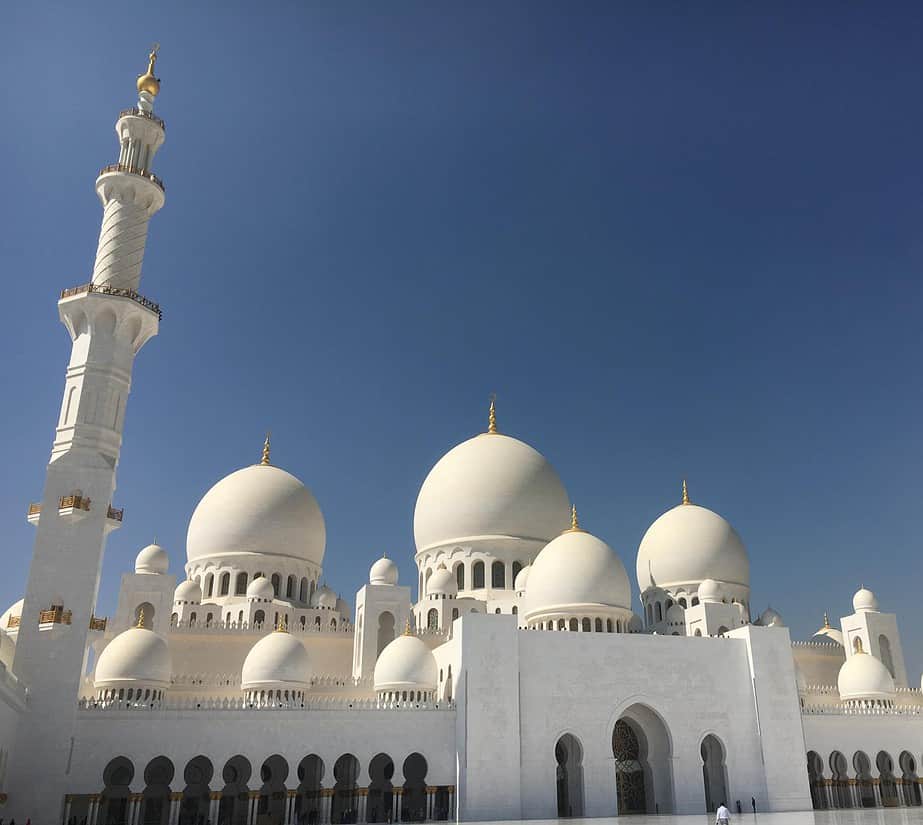 The snow-white mosque rises imposingly from well-maintained grounds, making it one of the most beautiful mosques in the world. This mosque, often regarded as one of the most stunning in the world, can hold as many as forty thousand worshippers.
Keukenhof Park, The Netherlands
Everyone who travels the world should put Keukenhof Park at the top of their list of best places to travel. The "Garden of Europe," Keukenhof Park in Amsterdam, is filled with millions of dazzling tulips, bluebells, daffodils, and hyacinths. The tulip fields in the Netherlands are a popular tourist attraction due to the abundance of stunning natural beauty there.
The Great Barrier Reef, Australia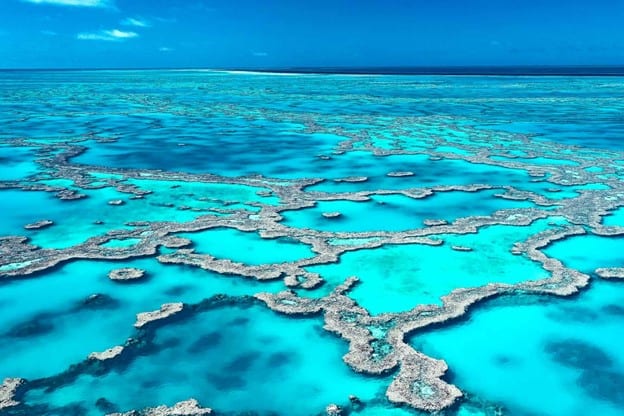 Besides Australia's stunning Great Barrier Reef, what other places would you recommend visiting? The Great Barrier Reef is one of the most significant living structures on the planet. Millions visit the world's most extensive coral reef yearly to marvel at its size and beauty.
Lavender Fields, France
The country that succeeds in redefining love and affection will unquestionably become one of the world's most popular tourist destinations. The beauty and tranquility of the Lavender fields in Provence are sure to spark some ideas. It's a lovely spot, away from the hubbub of the main drag, where you can relax and unwind. Anyone who comes to these fields to explore would say this is the best place in the world, with all the peace and natural beauty surrounding them.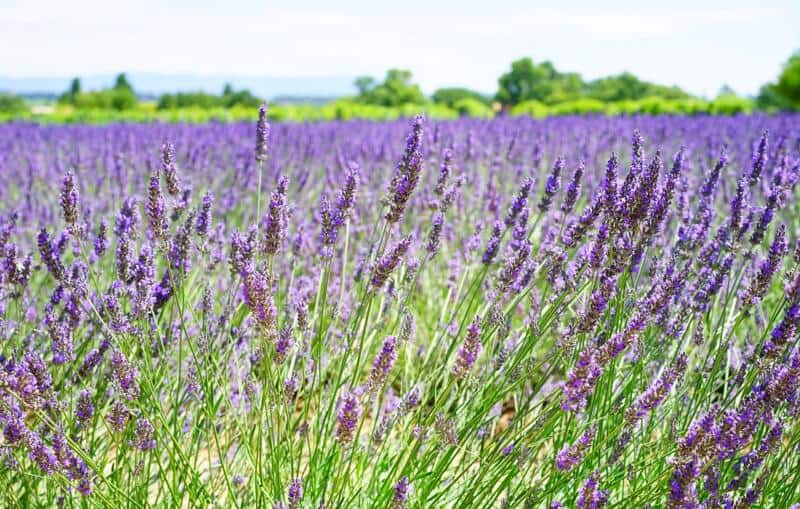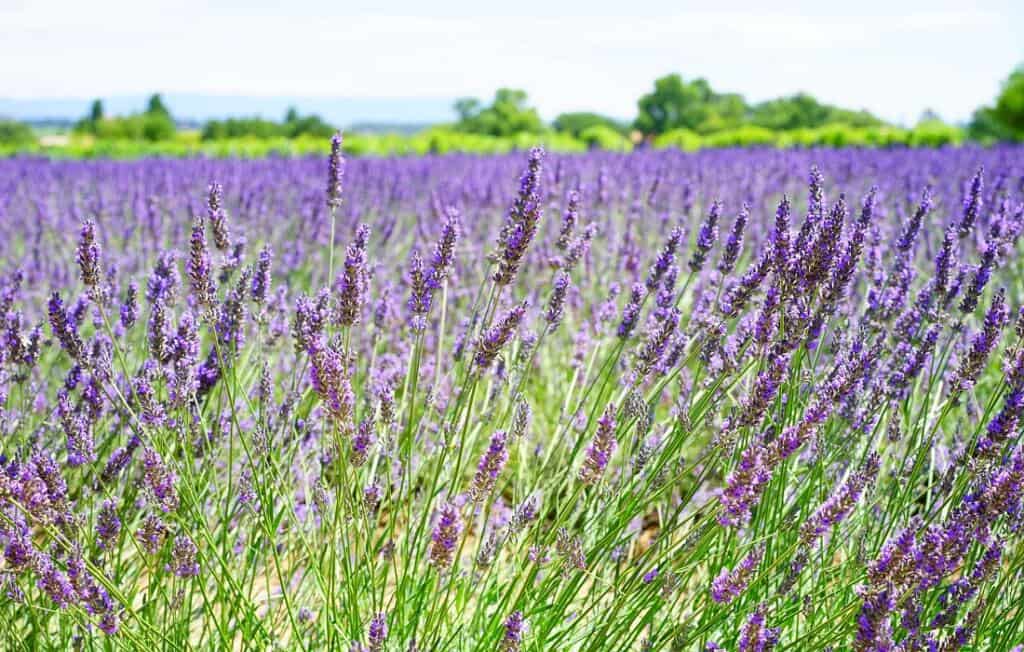 This place is one of the top three destinations I want to explore with my partner. If you are planning for your honeymoon, you can imagine too. You are standing in the middle of the field, soaking the breathtaking view. Mystical!
Closing Thoughts
The list does not end here! Each destination will surely leave you speechless with its unique beauty and ingenuity. These places will make you wonder how many hidden gems this planet comprises. Enduring these most beautiful places in the world is worth giving time to. So many places can be added to your list of international honeymoon destinations. Every destination has its incredible experience that will reward you during your trip. They are filled with vibrant textures and hues of flora and fauna everywhere that will inspire everyone at any time.
Looking For More? Start Here:
We participate in the Amazon Services LLC Associates Program, an affiliate advertising program designed to provide a means for us to earn fees by linking to Amazon.com and affiliated sites.