Believe it or not, Florida is home to a winery or two! California moves over; you got nothing on us! My personal favorite is Lakeridge Winery, located in Clermont. It's my favorite because the actual grapes are grown here, the actual vineyard is here, and you can tour the vineyard along with sampling the products.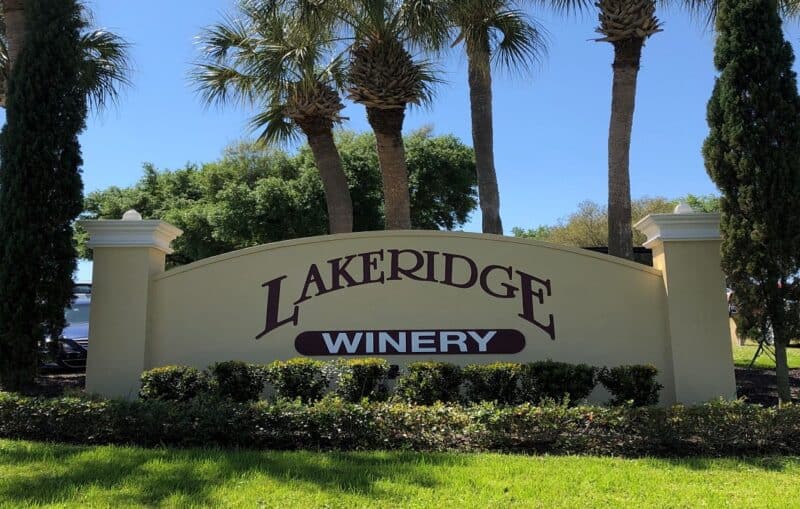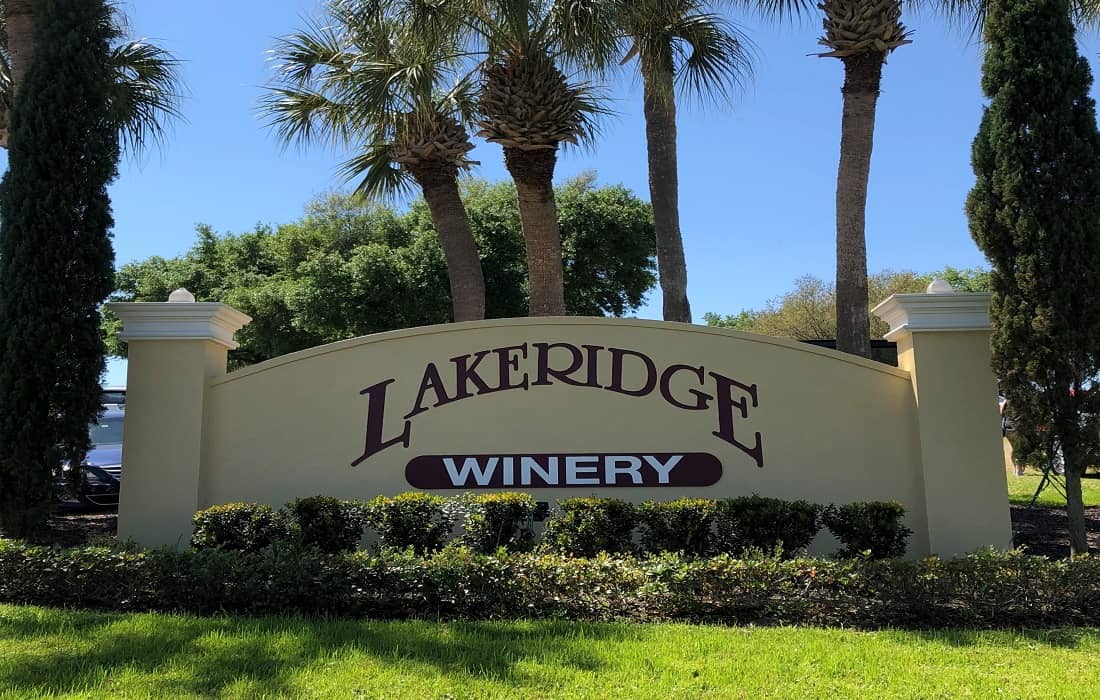 This post may contain affiliate links. Would you please read our disclosure and privacy policy for more information.
Visiting a winery is a great way to spend the day, and there is plenty for the whole family to enjoy. We've been visiting Lakeridge Winery for years, often on a whim. This year we decided to check out the Seafood Festival. Lakeridge Winery hosts various events and festivals throughout the year. Some of the events are free; some have a nominal entrance fee.
I strongly recommend attending one of the festivals for a few reasons:
There is live music to enjoy as you sip on the wines
Vendors are offering up all kinds of local and unusual goods
The festivals are themed, each one unique
The Lakeridge Winery Seafood Festival
The 2019 Seafood Festival held in March was a massive success for Lakeridge Winery. It was packed! When we arrived, we waited in a long line to park. Parking was impressively organized even though the winery had to open up sections never needed before. And, they had many golf carts running people up and down to the entrance. According to the staff, the audience was much larger than anticipated and their largest attendance to date. There are pros and cons to this. This is great for the winery financially and great for the vendors. For the attendees, it did mean long lines for wine and other drinks. We suggested that more alcohol stations for next year and people walking around selling drinks the same way beer is sold at a ballpark.
The Seafood
The festival was centered around seafood. Approximately 15 food vendors offered up all kinds of delicacies such as ceviche, lobster, oysters, crab, and all in various styles. Some vendors specialized in fried fare, some in raw, and some both. You could snack or get a full-on crab boil. We enjoyed the food. Here is a tip, don't go hungry! We should have eaten first. I say this because we ate at the first vendor, and there were other choices I would have chosen first had I seen them. Even if you eat before you go, you'll still need to eat a couple of hours in.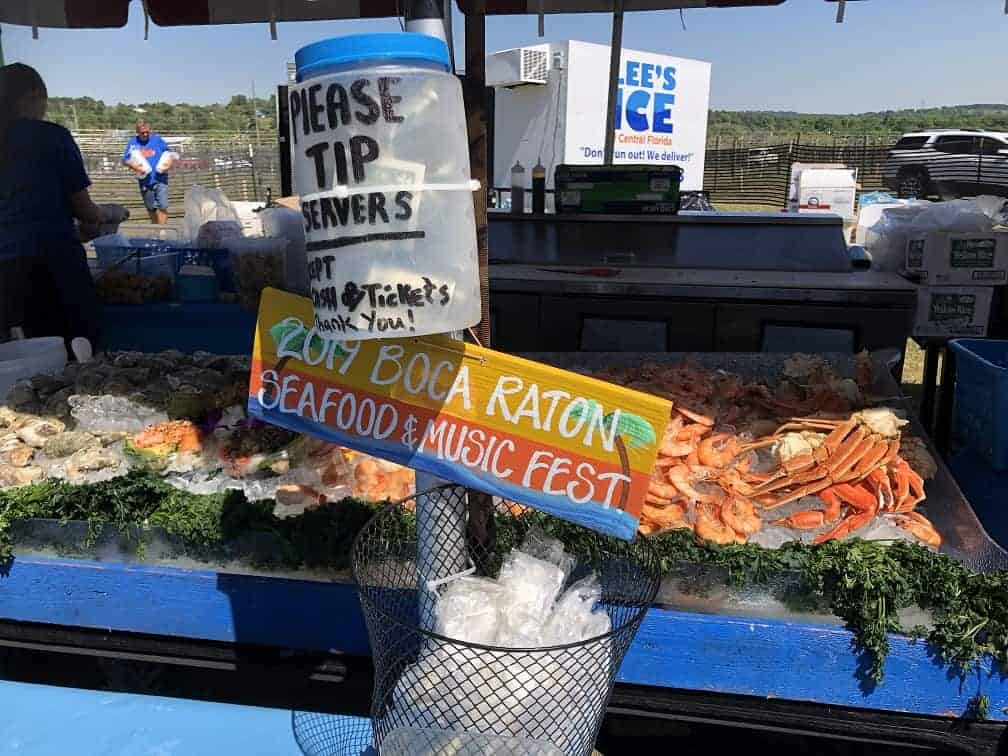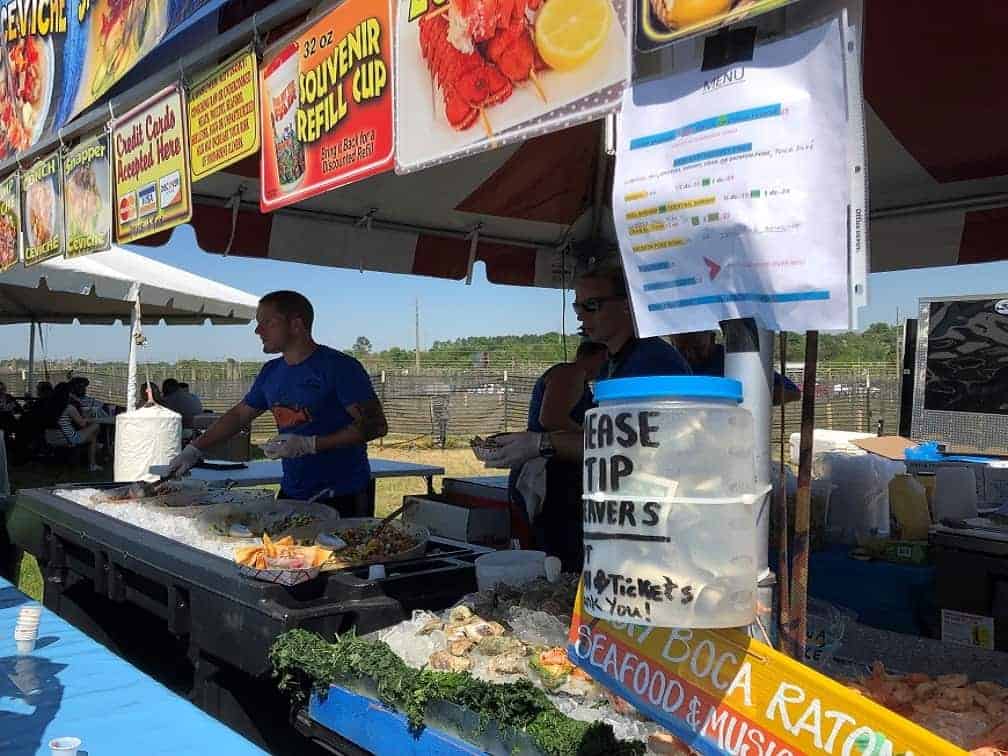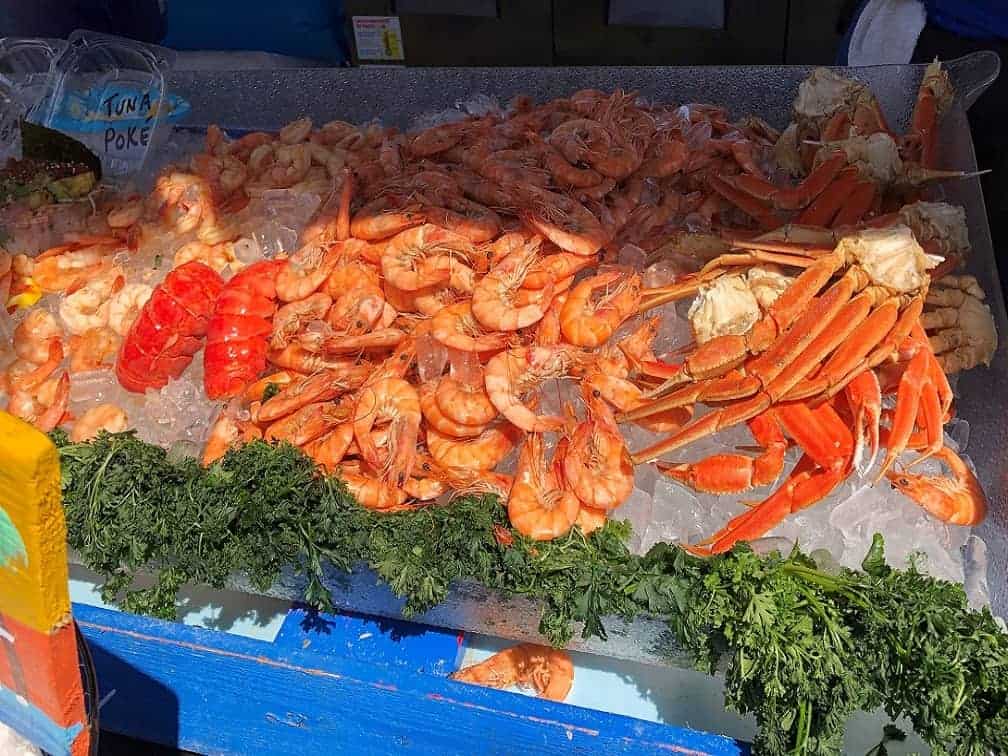 The Shopping
You all know I enjoy shopping, especially for jewelry! Well, forget the wine! Attending this festival was worth it for the jewelry alone. I added three unique pieces to my collection!
A spoon necklace from The Open Bottom Jewelry. I picked the pendant for the spoon necklace and had a custom chain made on-site that's a lot longer than the original chain. If you go for a bracelet, you can add your own charms and customize them. This is my favorite piece of the day; it will be the first of a few silverware jewelry pieces for me.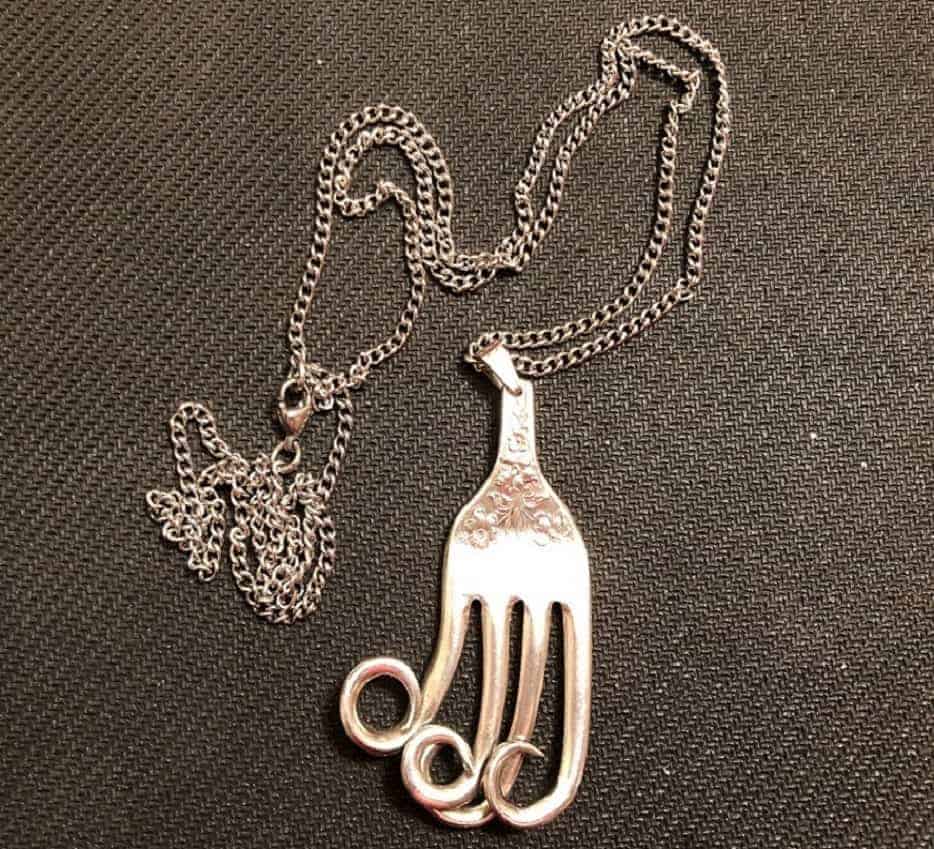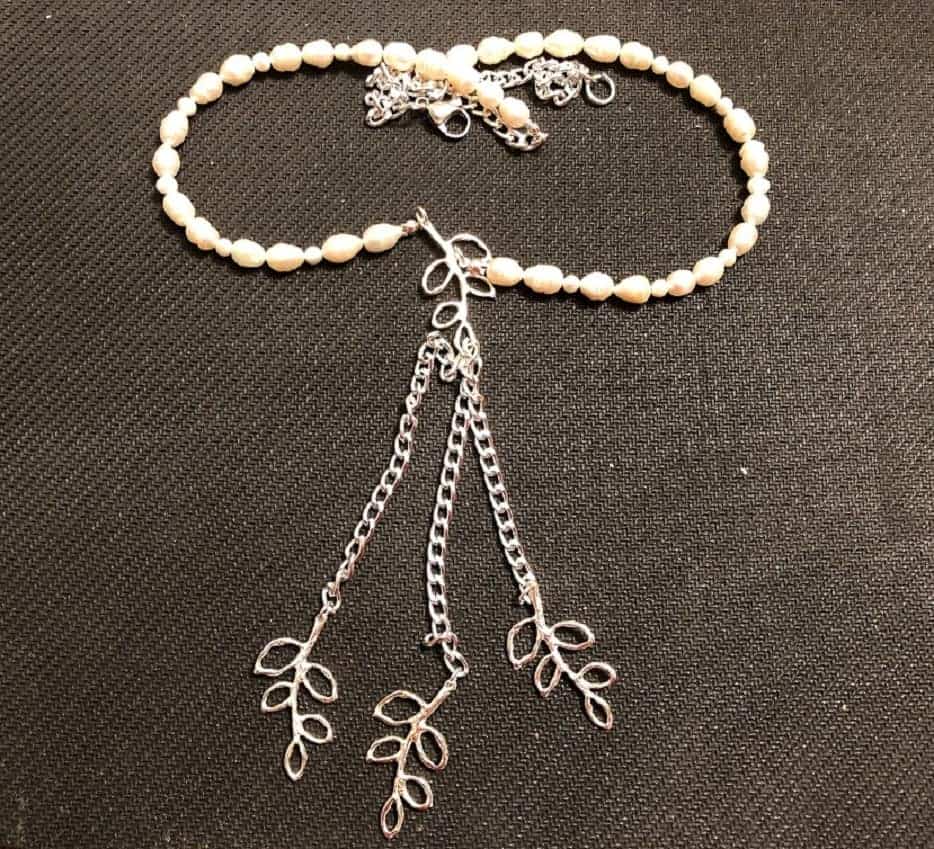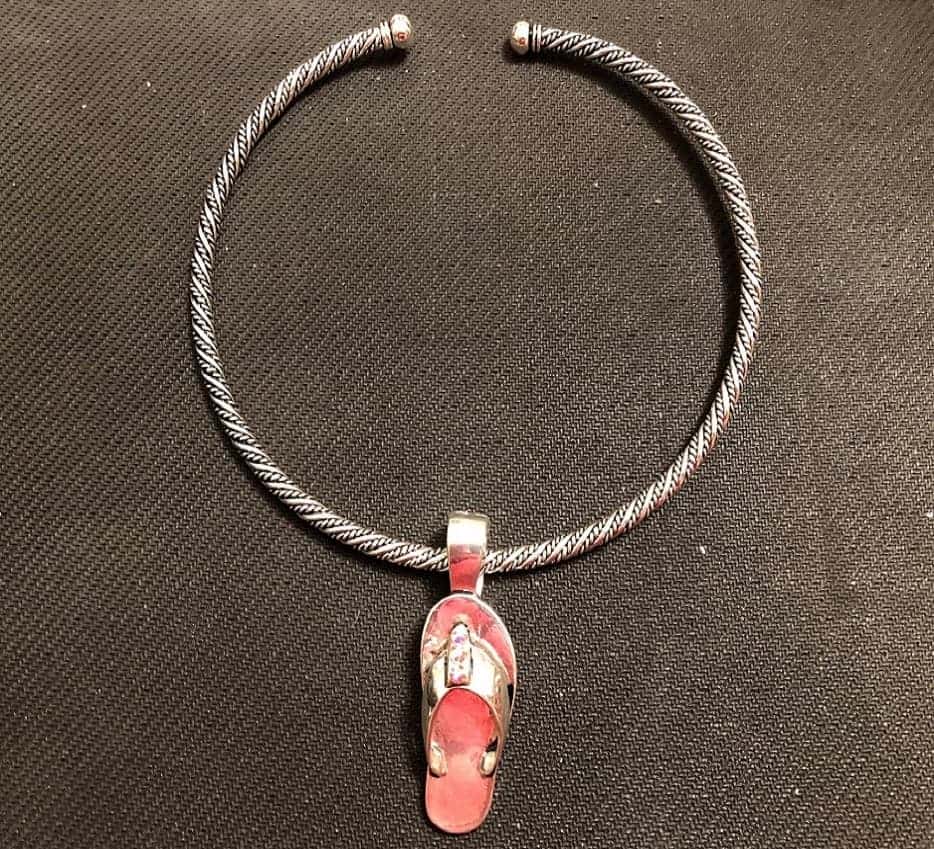 This next piece is a choker style with an oversized flip-flop pendant with a pink diamond. This one is really casual and appropriate for Florida. Again, you can customize and mix and match the chockers with pendants.
The third piece is a pearl choker with a three-piece dangle of leaves. Very dainty and corporate-ready. This one was insanely cheap, $22 with earrings and handmade!
Lastly, my girlfriend purchased three of these Funny Farm Boo-Tik wine glasses. Guess what friends will be getting for Christmas this year – floozies for ladies and manzies for the fellas! You can customize these in any design you can dream up.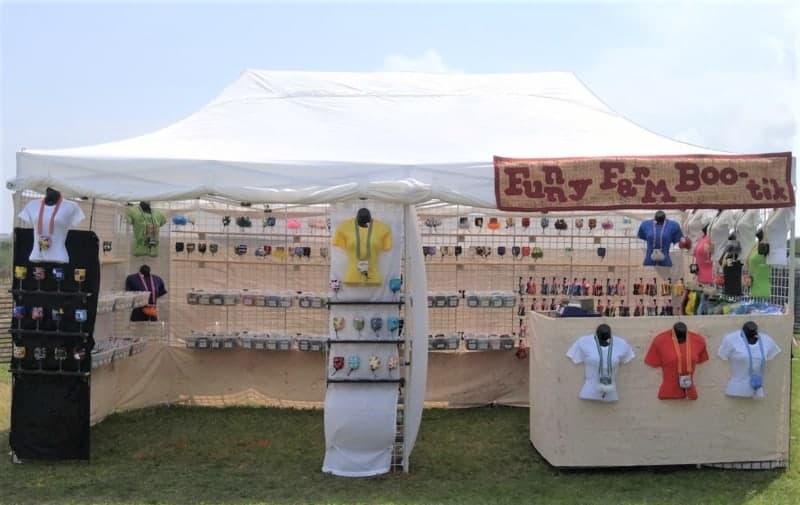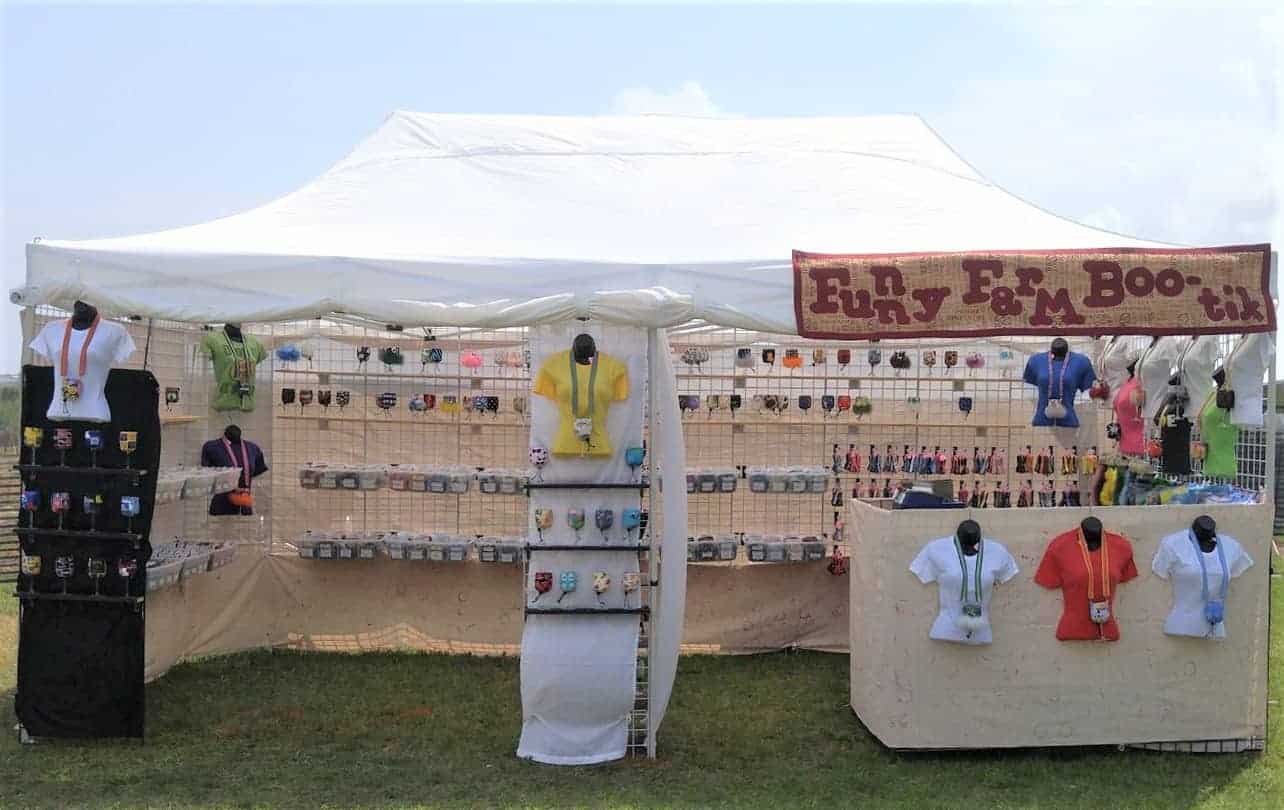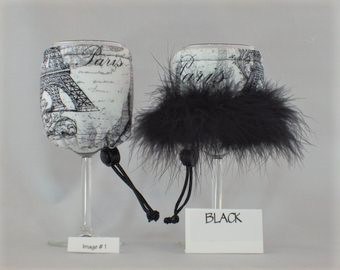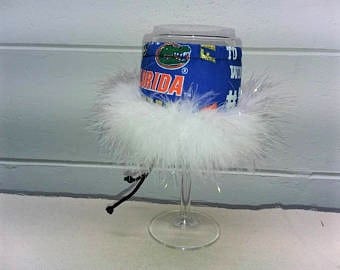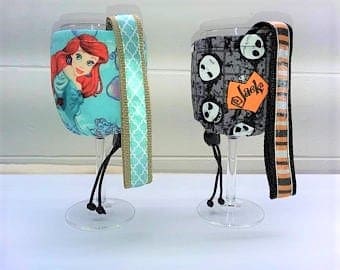 Here is the best part of shopping. All of the vendors are American; all of the products are made in America. Who would not enjoy shopping while sipping a glass of wine, with music in the background and supporting the local community? This might not be important to everyone, and I am not a stickler. However, I enjoy supporting our community, hearing their stories, and seeing our people do their thing and make a living.
The Music
There is typically a band playing at Lakeridge Winery. Some of the events are actually themed around music, such as jazz. Everyone congregates around the stage with the drink of choice and socializes. It gets jam-packed, be prepared to share your space and make new friends.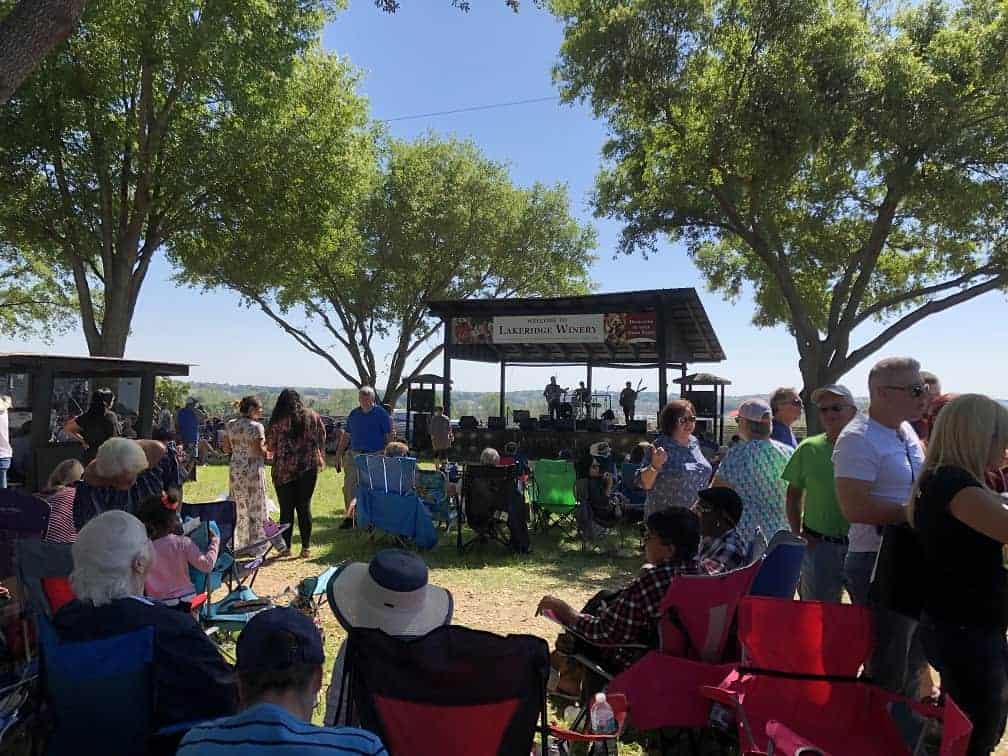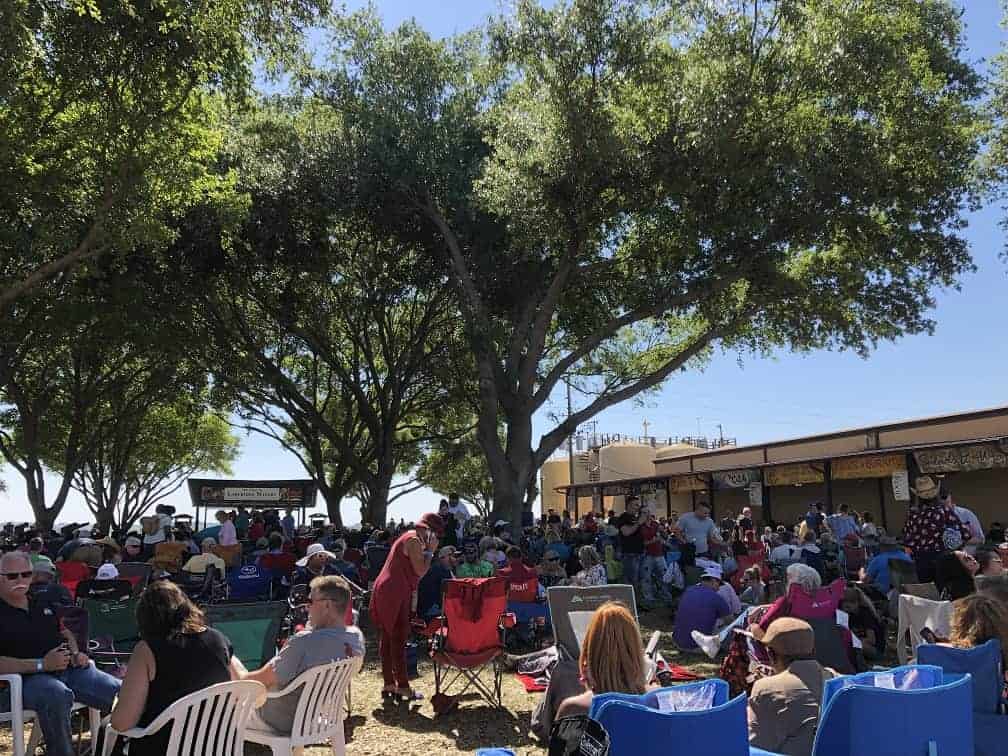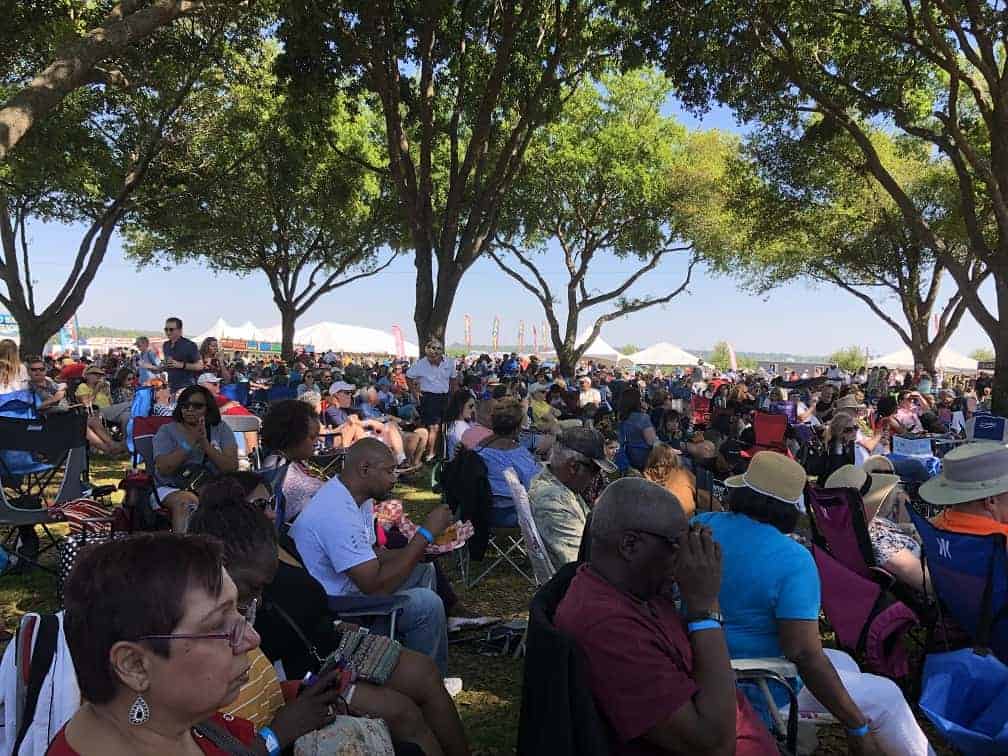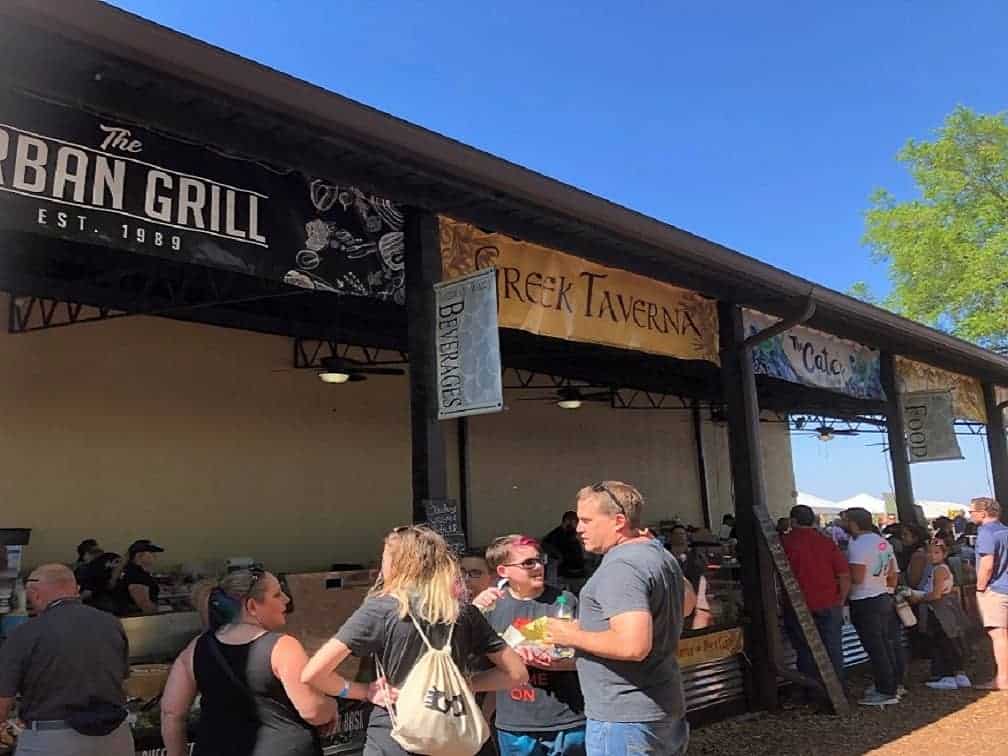 Wine Tasting
You can't visit a winery and not taste some wine. Wine tasting is complimentary. Monday – Saturday, 10 a.m. until 5 p.m. and Sunday – 11 a.m. until 5 p.m. If you take the wine tasting tour, you'll watch a video presentation first; then, you'll tour the production area. Following this, you will sample all of the wines ranging from dry to sweet. There is a wine awaiting you here!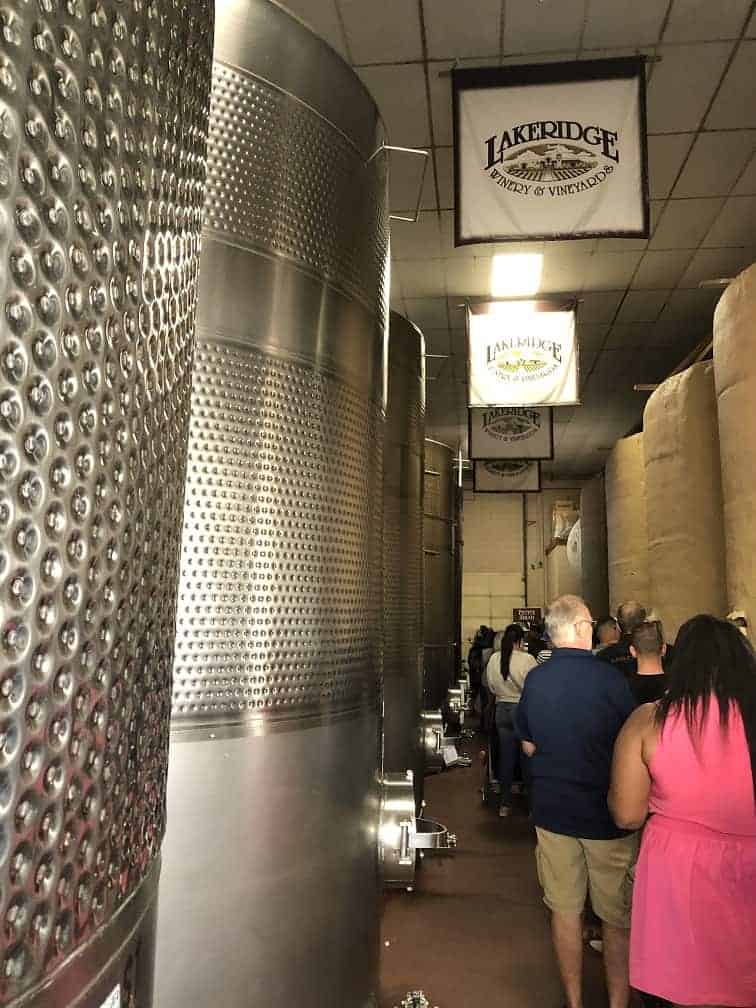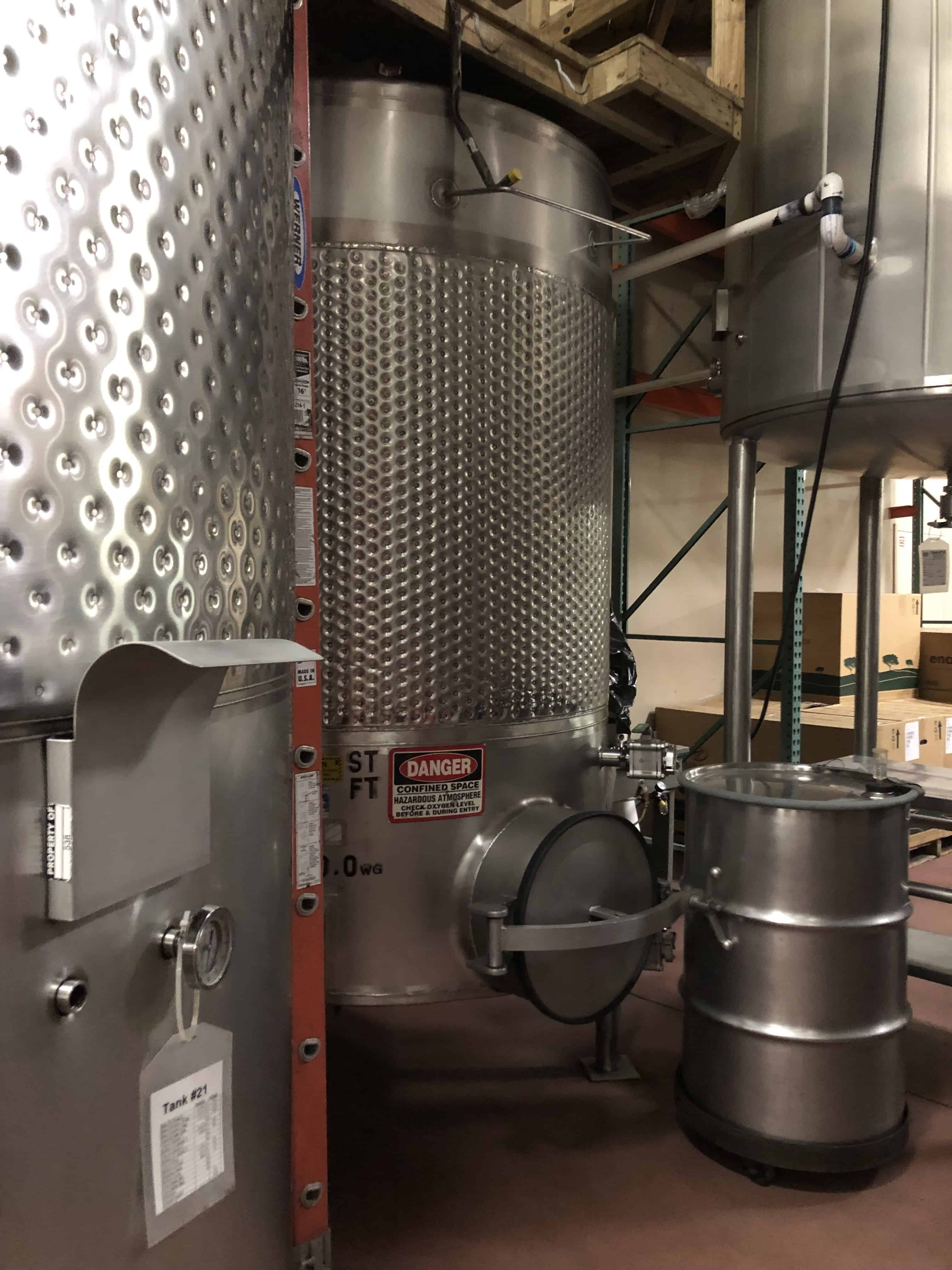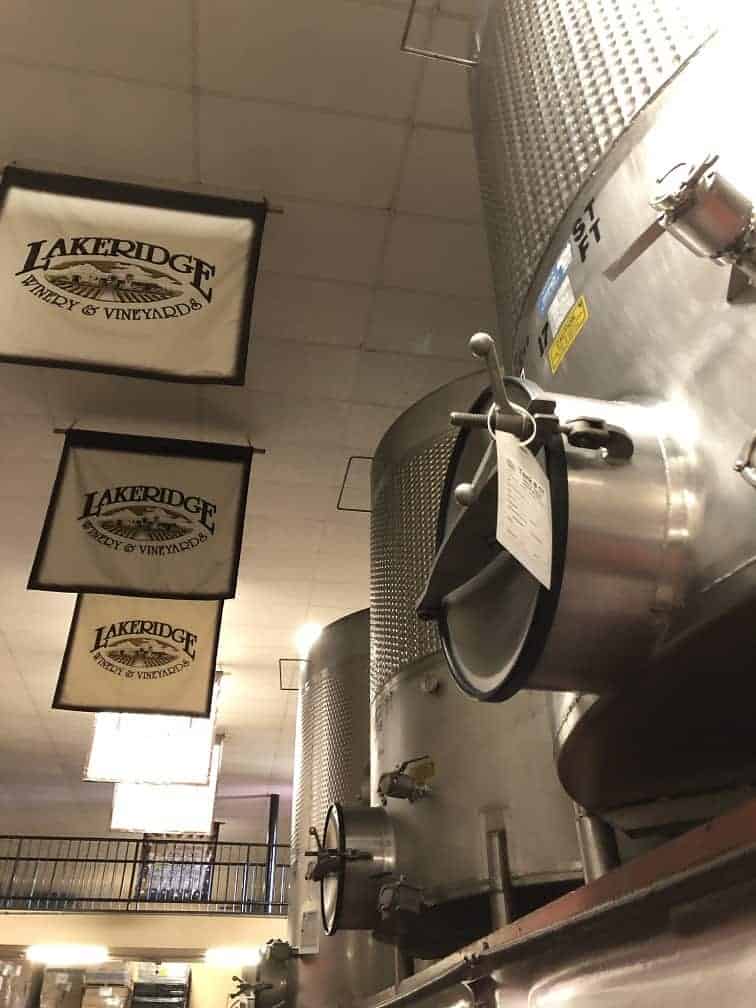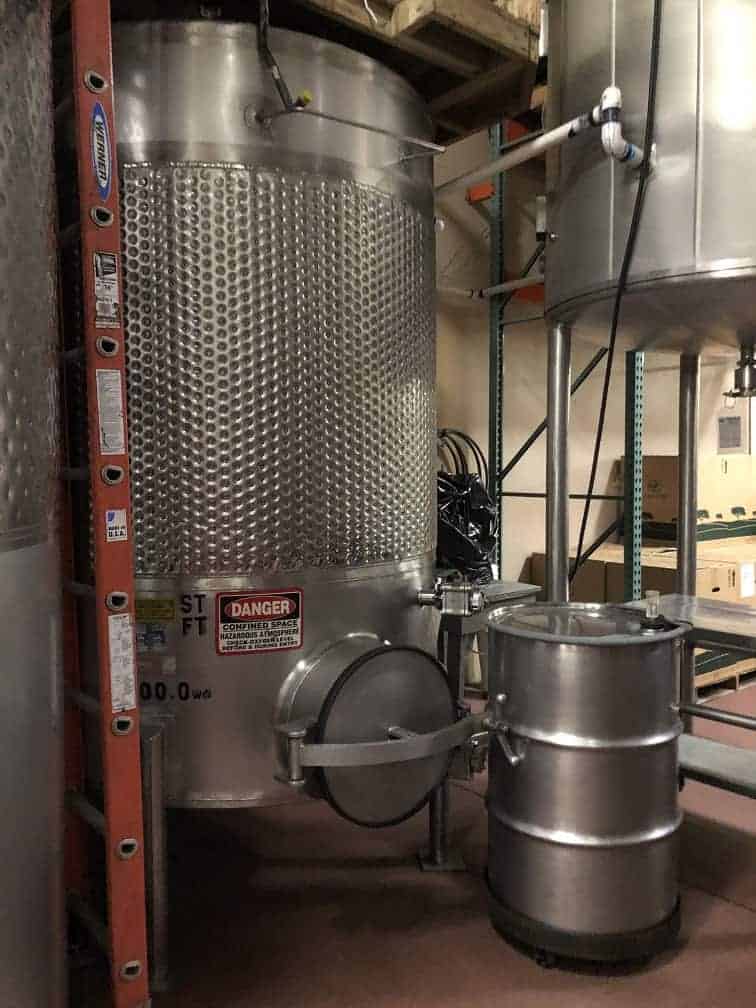 If you are attending an event or a festival, you can still take a complimentary tour. You will take it before you proceed into the event.
What You Need To Know
You can visit even where there is no event or festival taking place and take the complimentary wine tasting tour.
There are events all year round; check the schedule here.
If you are attending an event or festival, you will need to bring a throw or fold-up chair to sit on.
Regardless of the theme at the front section to the right stage, there are food vendors and drink stations. The lines here were much shorter than those within the themed section.
Grape stomping is in June; this is an enjoyable thing that the whole family can enjoy.
Beer is sold at all the events for those who do not like vino!
You can buy any of the Lakeridge Winery wines you sample and take them home.
Pets are not allowed, so leave Fido at home. And, no – an emotional support Fido will not cut it.
The gift shop at the winery has all kinds of goodies! It's not just wine. You can buy anything wine, cheese, or grape-related!
You can walk through the grapevines but be warned; there are rattlesnakes! It's well signposted, but people continue to throw caution to the wind for that particular photo. If you must, make sure you have jeans on along with a good pair of boots.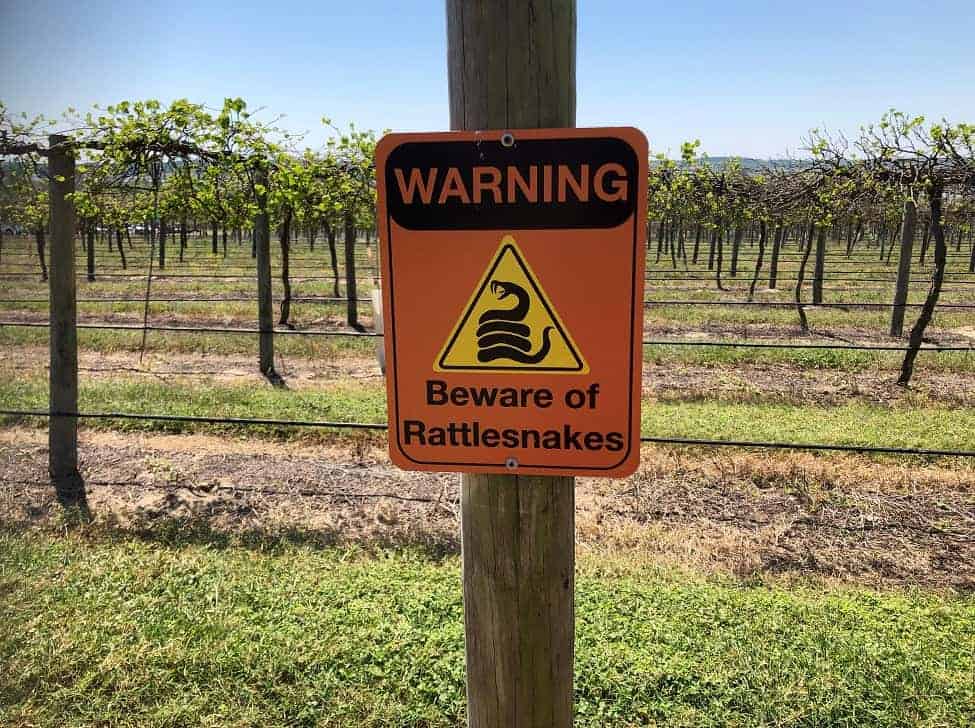 Closing Thoughts
Who's not looking for a great day out with the family that does not cost a fortune? I think we all are, and while the theme parks are great, they are bank account busters! Pack up your beach chairs, bring a ball for the kids, and spend a day listing to a band while shopping or sampling the food. Taste all of the wines, enjoy a glass or two, and create some new memories at a local winery.
If you visit, let me know what you think! Which wine was your favorite?
Looking for more posts on Florida? Start here:
We are a participant in the Amazon Services LLC Associates Program, an affiliate advertising program designed to provide a means for us to earn fees by linking to Amazon.com and affiliated sites.
Brit On The Move™ Travel Resources
Ready to book your next trip? Use these resources that work:
Need more help planning your trip? Check out our Resources Page, highlighting the great companies we trust when traveling.