People wait for the events to enjoy their holidays and family vacations every year, and when the day comes, it brings a lot of excitement and fun. Monster Truck Events happen every year in the USA, and it includes many different events every month.
Monster Truck has two main events: a race and a freestyle stunt competition. Races are done with a single elimination tournament in which different tasks, like junk cars or dirt mounds, can be done.
On the other hand, freestyle driving competitions include multiple stunts like obstacle jumps, backflips, wheelies, and doughnuts. The result of the competition is based on how clean the driver was and how efficiently the stunt was performed.
Check out some monster truck events that will be held on the upcoming dates in the USA this year. All are entertaining that will surely make your day. Choose any of these, buy tickets, and be ready to enjoy your time.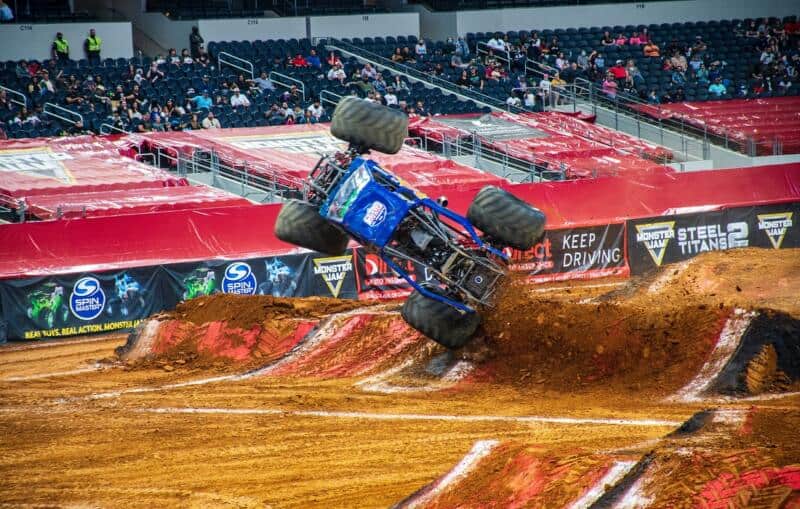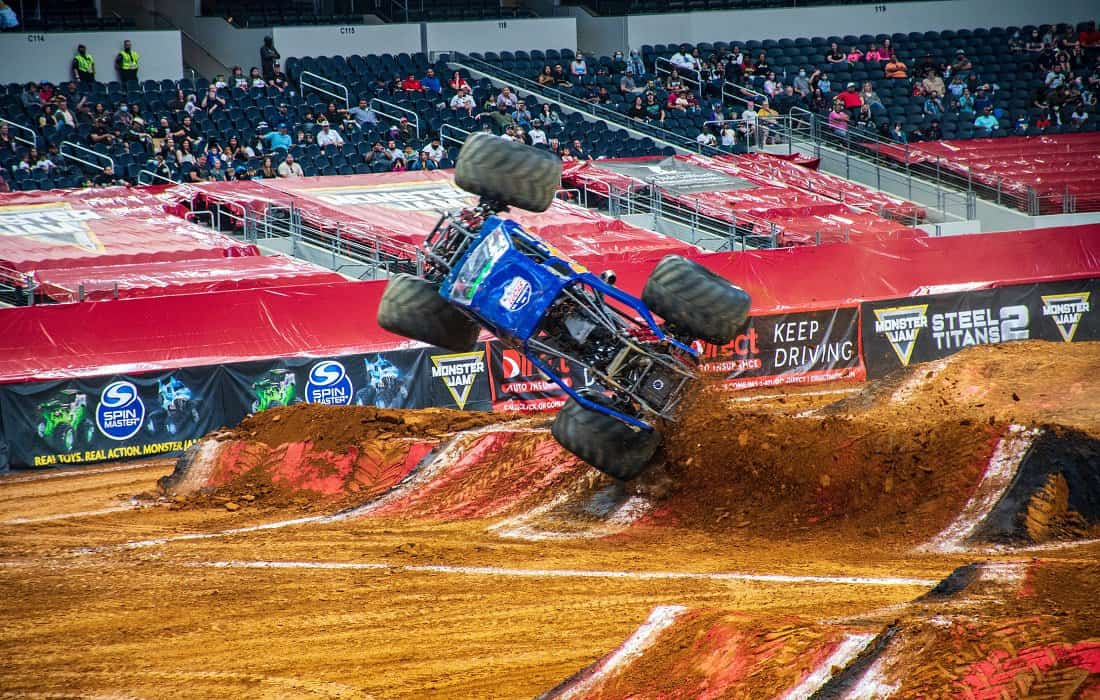 This post may contain affiliate links. Please read our disclosure and privacy policy for more information.
Monster Truck Invasion
Monster Truck Invasion is one of the most amazing monster truck events held in the USA for the first time. This tour will be held in Hagerstown Speedway on 22nd July to 24th July 2022, and the organizer is Vaters Motorsports. The event is coming up with the most thrilling monster truck race Hagerstown has ever seen.
The Invasion bears witness to Ten 12000 pound, 1500-horsepower monster trucks competing in full-on racing mode with the freestyle high-flying competitions. All the preparation has been done to make a historic event at Hagerstown Speedway.
Tickets are available for the 22nd, 23rd, and 24th of July 2022. For Saturday, 23rd July 2022, you can get the monster truck PIT pass at just $12.00, and for 22nd and 24th July, you can get the tickets at $23.00.
Monster N Megas
Monster N Megas will return to the Lebanon Valley Speedway on the 5th and 6th of August, 2022, and will be featuring Dennis Anderson, the creator of the Grave Digger Monster Truck. The organizer of this fantastic event is Marchese Ford of Mechanicville and Abele Tractor and Equipment.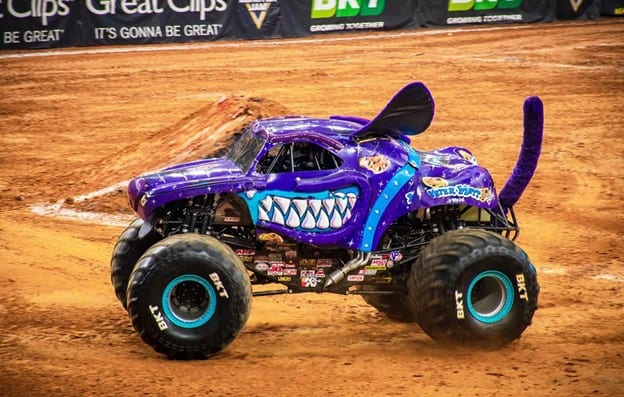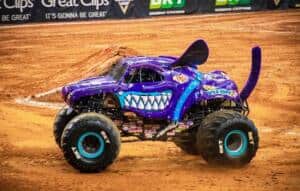 Dennis will celebrate 40 years of motorsports in this event with a classic return to West Lebanon. He is coming along with his son Weston and his mega truck to do a massive battle between the monsters and his mega truck in the country.
The tickers of Monster Vs. Megas are available for the dates 5th and 6th August 2022, and the prices of these tickets are between $10 to $50. The event will be held in West Lebanon, New York. You will find the tour merchandise and concessions at the event.
Monster Jam – Exciting Monster Truck Event
Another exciting event will be held on 13th and 14th August 2022 in Pensacola Bay Center, Florida. It is one of the most notable events when all the great monster truck drivers will be in competition with each other in freestyle shows and races to win the top prize around the world.
To attend this monster truck event, everyone two and above must buy tickets. Of course, taking care of health and safety is a must. So, before going to the venue, it is essential to follow its policies and ensure your safety.
On both days, the 13th and 14th of August, the event will start at 1:00 PM. So, make sure to reach the venue two to three hours before. Reserve your tickets before the event date, and you will surely enjoy it.
Monster Truck Fans Must Haves
Circle K Monster Truck Bash
On 20th August 2022, the Circle K Monster Truck Bash event will be held in The Dirt Track, Charlotte, North Carolina. The event will fly as the metal mashing 2000 horsepower machine of the Circle K Monster Truck Bash will return to The Dirt Track. It will be a night full of high-flying action on the most sinister outdoor course.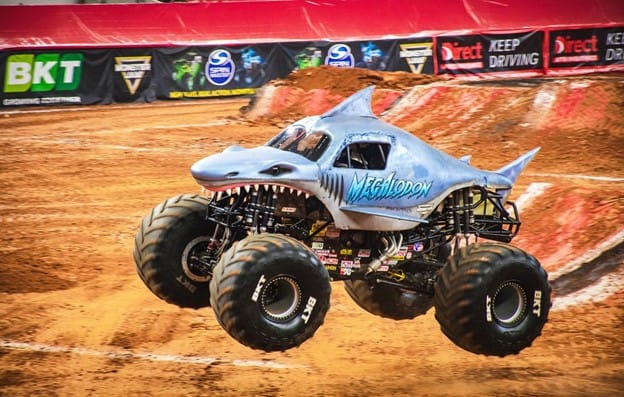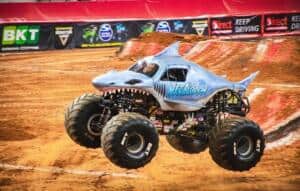 For kids, it is available for just $10. Adults can also avail of tickets from $10 to $25 depending on the seat they choose. For the complete details about seats, you can check the details and see what seats are available with the price and buy the one that suits you well.
Monster Truck Throwdown
This monster truck event takes place twice in different areas; think how amazing and exciting it is. Monster Truck Throwdown is celebrated in four other cities in two additional months.
While searching for Assignment Assistance on the internet, I found that Monster Truck Throwdown is known as motorized entertainment in terms of speed, style, and destruction of monster trucks. Throwdown assaults the senses and captivates the audience of every age. It comes up with high-flying thrills and fire-breathing machines packed together and delivered to all family members at affordable prices.
Monster Truck Throwdown events offer a variety of competitions to encourage the skills and capability of both driver and truck. Back-to-back racing helps determine who will be the real winner of the game.
Wheelie Competitions
You will also find the wheelie competition in which drivers show their talent to stand their trucks vertical and perform the wheelie. A Donuts competition and freestyle will also be part of this event, where drivers can perform multiple stunts and show their multi-tasking talent to the audience.
On the 25th and 26th of August, the event will be at Emmet Charlevoix County Fair, held in Petoskey, Michigan. And on the 27th of August, it will be organized at Houghton Country Fair in Hancock, Michigan.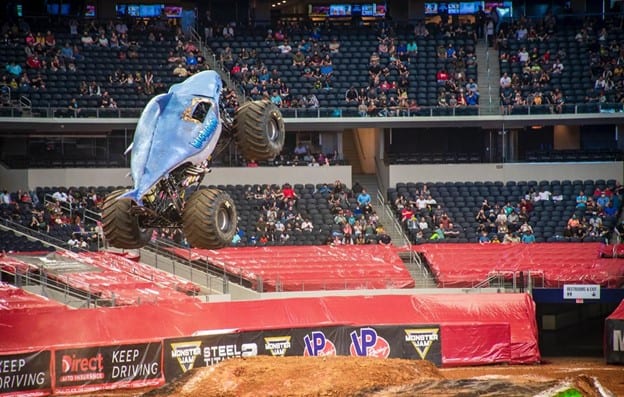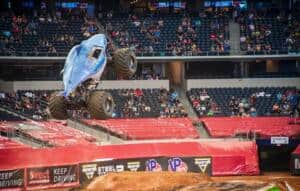 After two months, the Monster Truck Throwdown will be back in two different places again. On 27th September, it will be in Hartford Speedway Hartford, Michigan, and on 7th and 8th October, the action will begin in GALOT Motorsports park at Benson, North Carolina.
Before the event, you must reach there two hours earlier to attend the PIT party. At the PIT party, you will get the most friendly environment. This party allows fans to see the trucks, meet their favorite drivers, and take autographs and photographs. The best thing is that fans can take a ride on an especially monster-ride truck. Check the seats that are an excellent fit for you, and book your slots. Enjoy your event.
Versus Monster Truck
Next, the most exciting event of the year is the Versus Monster Truck. This event is organized for families to enjoy and have a lot of fun. You can witness trucks competing and participating in tough matches. It is an open competition for any stock vehicle. It can choose roll cages in this event but avoid using modified race vehicles.
The best thing about this event is that kids who are three to nine years old can enjoy the game. And no additional fees are required for the kids. But parents need to provide the power wheels. Safety precautions are necessary, like using a helmet and other gear to keep your child safe and secure.
The Versus Monster Truck event will be held on the 27th of August and the 3rd of September 2022. On the 27th of August, it will be organized at Ransomville Speedway in New York, and on the 3rd of September, it will be done at Delaware County Fairgrounds, Walton, New York.
Tickets are available at different prices depending on the date and time you select. Get the keys and see which is the most feasible one for you. Enjoy your time, and have great fun there.
4 Wheel Jamboree Nationals
In September, you can enjoy another event that will come with more innovation and excitement called the 4 Wheel Jamboree. For a powerhouse off-road weekend, Indian State fairgrounds will crawl with four-wheel vehicles from the country. This event will allow you to see all types of custom builds, check the road trends, communicate with knowledgeable and experienced owners, take massive advantage of the show and make it exciting for you and your family.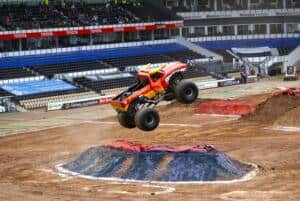 According to Walsh J. Clarke from Dissertation Assistance, "The most fantastic thing about this event is that people who love to drive and perform stunts can show their skills and also show off their vehicles. Some family events include mega truck, mud bog racing, monster truck rides, vehicles on display, show and shine contests, giveaways, a burnout contest, and many more activities."
On Friday, 16th of September 2022, the show will start at 10:00 AM and finish at 6:00 PM. On Saturday, 17th of September 2022, it will begin from 9:00 AM to 6:00 PM. And on Sunday, 18th of September 2022, it will start at 9:00 AM and finish at 3:00 PM. As per your feasibility, you can buy the ticket. As per the news, this series will visit Bloomsburg, PA, and Indianapolis across the USA and Canada.
SC Monster Truck Madness
Lastly, a great event is available in October and December. SC Monster Truck Madness is famous because of the fun and entertainment it provides to families and big gatherings, and it is an event that no family will ever forget. Monster Trucks, UTV, ATV Racing, Mini Monster Truck, and much more entertainment take place at this event.
With every ticket you get, the free PIT party will be given to all the fans so they can have a great time as a starter. Also, enjoy the free ride on Monster Truck which will provide you with more excitement.
Tickets for the event are not available yet, but websites will sell them soon. The event will air on the 29th of October 2022 at Lancaster Motor Speedway in Lancaster, South Carolina, and on the 10th of December 2022 in Batesville, Mississippi. Book your slot and be ready to enjoy your event in whatever place is the best fit for you.
Closing Thoughts
Various monster truck events are held every year in different cities in the USA. People witness multiple occasions, competitions, and thrilling stunts to enjoy their time.
Monster truck events take place in many countries. Especially in the USA, throughout the year in different months. I have given you the info on some of the famous events, their schedules and everything you need to know. Now, go enjoy!
Looking for more events? Start here:
We are a participant in the Amazon Services LLC Associates Program, an affiliate advertising program designed to provide a means for us to earn fees by linking to Amazon.com and affiliated sites.
Author Bio
Claudia Jeffrey is currently working as a Travel Guide at Crowd Writer UK. She has also done nursing courses and loves to assist anyone with this. Claudia is keen to help students with their professional and academic careers.
Brit On The Move™ Travel Resources
Ready to book your next trip? Use these resources that work:
Need more help planning your trip? Check out our Resources Page, highlighting the great companies we trust when traveling.