North Yorkshire England – The Complete Guide
North Yorkshire in England is one of the best-kept secrets of England. The whole region is frequently skipped by tourists who flock to the south to see London. Despite being north, it has many famous cities, a stunning coastline with small fishing towns, and plenty of traditional countryside to explore. There are so many places to visit in North Yorkshire that one article alone can't cover everything. However, here are the highlights you must not miss!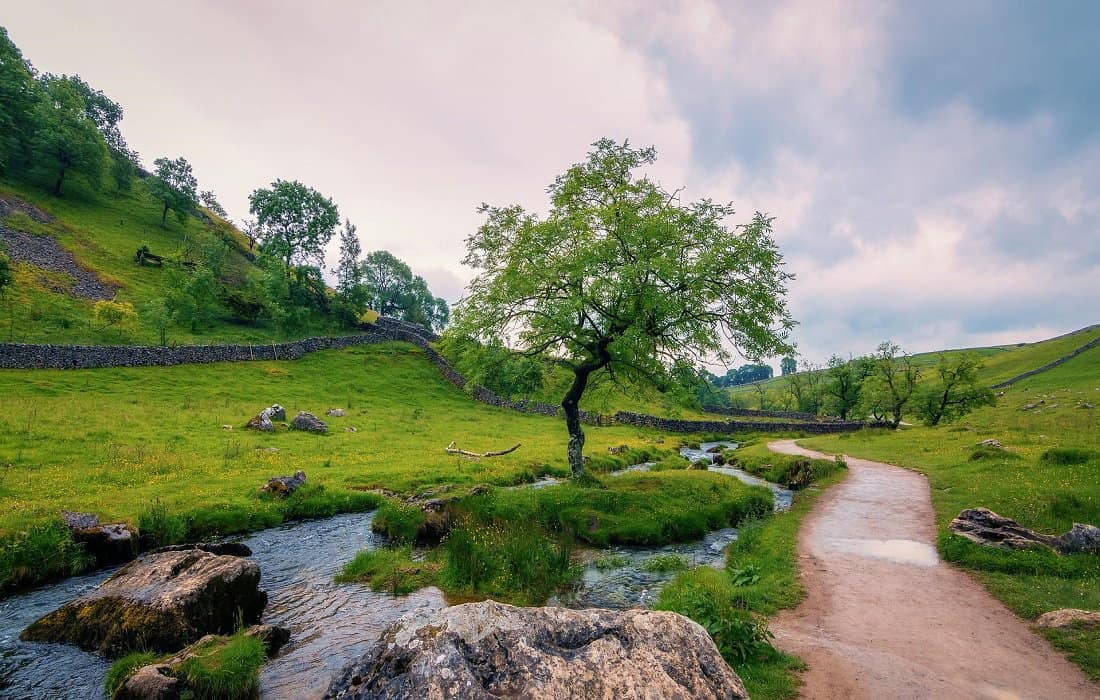 This post may contain affiliate links. Please read our disclosure and privacy policy for more information.
About North Yorkshire England
Geography
North Yorkshire is the largest county in England. The county is so large it contains 40% of national parks, forested areas, and natural land. North Yorkshire is divided into seven local government districts. Namely Hambleton, Richmondshire, Craven, Ryedale, and Selby, with the boroughs of Harrogate and Scarborough. This is set to change in 2023.
Additionally, two distinct upland regions exist in the geographical county. One in the west is the Pennines, which cover a large part of northern England. In the northwest, they reach elevations above 2,200 feet at Pen-y-Ghent, Whernside, Ingleborough, and Mickle Fell. East of the North York Moors and Cleveland Hills lie limestones and sandstones that form the upland area. A lowland with glacial clay soils separates these two regions, the Vale of York.
Climate
The oceanic waves and air influence the climate of North Yorkshire. Most of North Yorkshire has variations in temperature as it is a large county, but the general environment remains the same throughout the year. Most of the upper parts of North Yorkshire receive lots of rainfall, making it attractive to visitors because of the greenery. Moreover, fog and snow are a regular part of many areas in North Yorkshire.
Economy
The economy of North Yorkshire thrives on agriculture. It is the primary and sole source of income for most of the population. This is another reason you will see many rich green patches, rolling green fields, and the moors. Other than this, manufacturing industries are another source of income. The rest of the people os mainly supported by the travel industry. For example, accommodations, cottages, restaurants, forestry, and fishing, to name a few.
Where To Stay In North Yorkshire
One of the most popular choices is The Coach House. This one-bedroom cottage has been refurbished into the perfect luxury boutique retreat as a former coach house. Set near Barnard Castle on the edge of the Yorkshire Dales and Teesdale, the location suits both explorers and couples seeking a romantic cottage getaway for two people. Scargill is a hamlet 6 miles from the historic market town of Barnard Castle and within an hour's drive of The Lake District.
There are many famous hotels spread around North Yorkshire. Some are cottages, some resorts, and all come in all budgets and sizes that suit your needs. And, there are various campsites if you wish to camp or glamp.
Hotels And Resorts In North Yorkshire
The Best Places to Visit in North Yorkshire (England)
Yorkshire combines four counties: north, south, east, and West Yorkshire. Technically, it is considered one of the most significant combined areas and has many attractions worth visiting for all tourists. No matter which coach house you stay at, you can travel to all parts of North Yorkshire and have fun at the attractions.
Harrogate
A spa town in the 17th century when its 88 springs became popular in rural North Yorkshire. Harrogate is filled with noble Georgian houses, hotels, and old pump rooms on cobblestone lanes and grand avenues.
The name is now synonymous with luxury, as at Bettys Tea Room, considered by many the best afternoon tea in England. If you visit, you must visit these attractions:
The RHS Harlow Garden is one of the most relaxing gardens ever created near Yorkshire Dales. Proficient in agriculture, people here are involved in horticulture. There are many themed festivals on weekends where you can enjoy food, drinks, theatre, music, and guided tours.
Ripley Castle is almost 700 years old, with magnificent lakes, gardens, and open space.
Tour the Royal Pump Room Museum. Isaac Shutt built the Royal Pump Room in 1842 to shelter the town's affluent visitors as they took the famous waters. At its peak, each summer, the Pump Room attracted 15,000 people.
Spend a day pampering yourself at Harrogate's Victorian Turkish Baths.
Hawes
The name is derived from the Old Norse word hals, meaning "neck" or "pass between mountains." Buttertubs Pass, an upland road, connects Hawes with Muker and Thwaite to the north.
These are the 20-meter limestone potholes on the way where market traders would store their butter on hot days, hence the name "Buttertubs."
Hawes market has been open since 1699 when it was granted its official charter. It is a must-buy at this Tuesday market to produce Wensleydale cheese in Hawes at the Wensleydale Creamery.
George Orwell's second-favorite cheese is Wensleydale. Here's your chance to try the authentic version!
Helmsley
North York Moors National Park borders this market town, the starting point of the long-distance Cleveland Way, which winds through the park and along the coast down to Filey.
The ruins of Rievaulx Abbey are a must-see monument in Helmsley. The abbey's ruins are managed by English Heritage and are among the most complete of any abandoned abbey in the country. Before Henry VIII's dissolution in the 1500s, this was one of England's richest Cistercian monasteries. The town has more to offer than this, as it features a castle brewery, a center for birds of prey, and a walled garden dating back to 1759.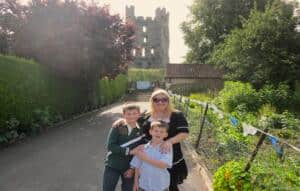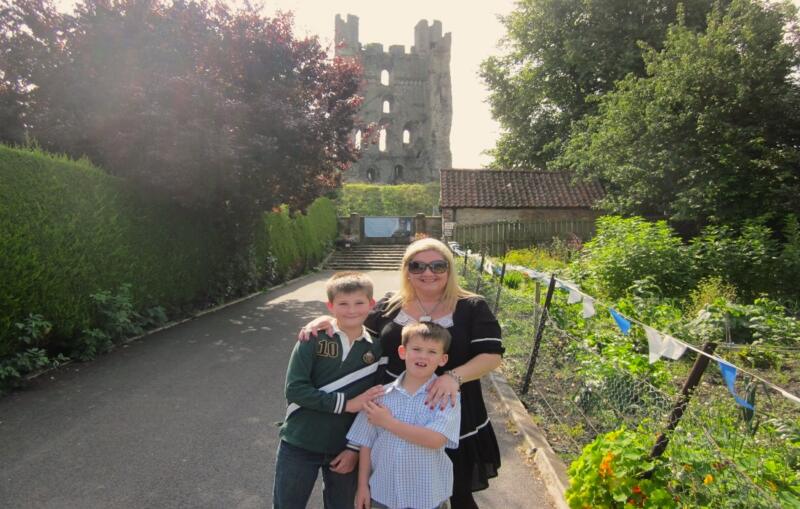 Herriot Country
There are some beautiful areas of countryside in Herriot Country. Expect stunning scenery and a warm welcome to 'God's Own Country' as you explore North York Moors, Yorkshire Dales, Thirsk, Northallerton, Easingwold, Great Ayton, and Bedale.
Herriot Country is famous for Bedale, Easingwold, Northallerton, and Thirsk. These are must-visit places and have lots of attractions for all ages. Along with this, it has the most beautiful countryside in the whole UK.
You can go to the hills for a walk or a climb if you are into hiking. You will also find rich valleys in the North York Moors and Yorkshire Dales with picturesque villages. There are market towns to purchase various items if you want.
It is an exceptional place for cycling or walking, so do not forget to hire a bicycle for the best outdoor experience.
Filey
The Cleveland Way runs from Helmsley to Filey, skirting the North York Moors. It was the second National Trail to be opened (1969). As part of the Great Yorkshire Bike Ride, Filey is the finishing point of the Yorkshire Wolds Way National Trail, which starts at Hessle and passes through the Yorkshire Wolds. Wetherby Racecourse is the starting point for the 70-mile ride.
On the Yorkshire Coast Line, Filey has a railway station. A second station served the former Butlins holiday camp at Filey Holiday Camp railway station, south of the town. The camp has since been redeveloped into The Bay Filey, a 600-home holiday housing development.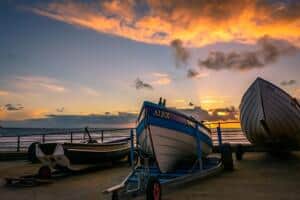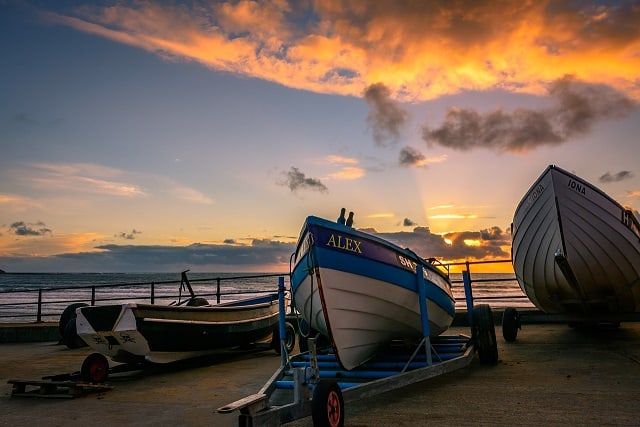 Grassington
Grassington is one of the best places to stay if you're thinking of a hiking holiday in the Yorkshire Dales because of its village-like feel. You will find an information center for the park authority nearby and a cute little folk museum depicting traditional costumes and trades.
A high volume of water crashes on the rocks near Linton Falls, an artificial weir in a picturesque village. These waters powered old textile mills, and a defunct hydroelectric plant was restored in 2012 and now provides power to the village a century after it was installed.
Knaresborough
Knaresborough is popular with tourists because of its steep gorge teetering on the east bank of the River Nidd. The lovely Knaresborough Viaduct that crosses the valley and carries trains into the town adds to the beauty.
With its steep gradients, Knaresborough's cobblestone streets and staircases, rising from the riverside, are even more picturesque. Objects left hanging on the river's west bank take on a stony appearance after a few years because of the high mineral content in the spring.
A cave here is supposedly the birthplace of Mother Shipton, a notorious prognosticator from the 15th century.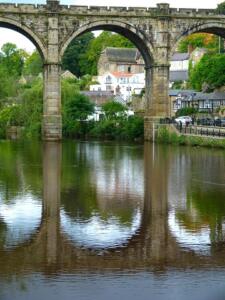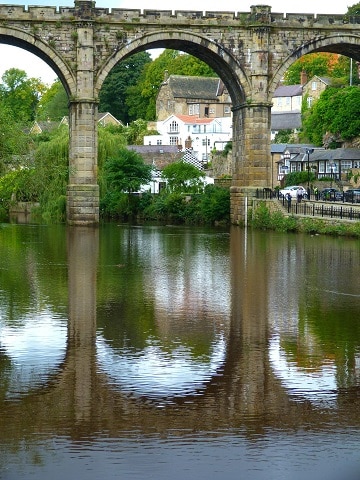 Malham
The village of Malham has more limestone formations than any other settlement in the Yorkshire Dales. Several little natural wonders in Malham can be reached on treks around the village.
Malham Cove, a sheer wall 80 meters high and shaped by an ice age river, is the most photographed. There is a maze-like cave system and 1.6-kilometer-long base that cave divers love, while rock climbers enjoy scaling the cliffs.
Awe-inspiring raving at Gordale Scar was painted by Turner and eulogized by Wordsworth. The National Trust manages Malham Tarn, England's highest lake with unusual alkaline waters.
North East Yorkshire
It is one of the most visited places in North Yorkshire. It has everything that tourists need in one place. The coast, countryside, and marketplaces are a must-visit place for all. The years-old shops were built in the same fashion but with a modern touch.
Here's a list of towns to hit in North East Yorkshire
Great Ayton
Middlesbrough
Stokesley
Guisborough
North York Moors
With the North York Moors National Park also in North Yorkshire, outdoor enthusiasts are spoiled for choice. To the east of the county, the heather moorland and forest continue right to the North Sea coast, where it gives way to cliffs and golden beaches. With hills rising above 400 meters, the uplands are dominated by dramatic heather moors, while deep dales are covered with ancient woodlands. During the summer, you'll see lavender dresses in the scenery. If you want more than just a view of the lavender, visit a lavender farm.
North York Moors have more mature trees than any other place in Northern England. Home to only a few thousand people, so settlements are hamlets and villages with pubs that walkers and cyclists will appreciate.
If you are a fan of tranquil places, then the moorland is ideal for you as a tourist. It allows a breath of fresh air as the pine forests and the shimmering coastline are the home to many animals and birds.
Also, historic castles, traditional pubs, and hidden villages portray the area's rich history. Do not forget to bring your walking boots for a trail hike or a walk along the breathtaking coastal areas, valleys, and forests. That entirely will be an adventure on its own.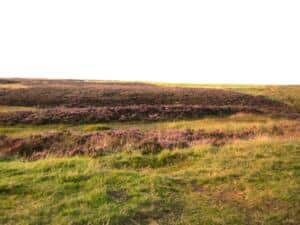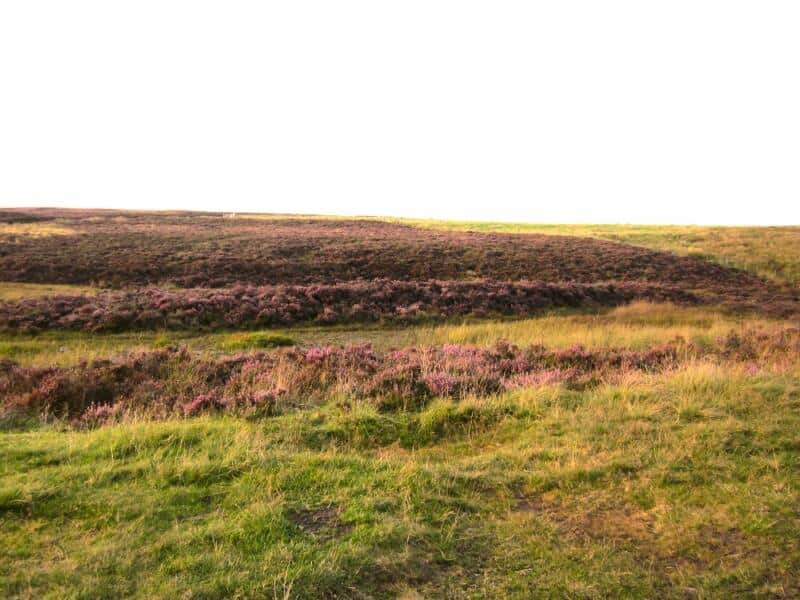 North Yorkshire Coast
From Filey to Saltburn, the North Yorkshire Heritage Coast runs along the scenic North York Moors National Park. Often called the "Dinosaur Coast," it is dotted with small fishing villages, and high rugged cliffs dot the coast, creating a dramatic coastline. There are several spa parlors where you can relax and enjoy in towns like Scarborough. Enjoy the coastal villages within the national park's boundary, and wake up to nature. Are you also fond of fossils and want to see the actual remains widely spread across the coastal area? Then the Yorkshire coast is the best place to be, hence the name Dinosaur Coast.
Pickering
Pickering lies on the park's southern edge as a base for excursions into the North York Moors. There's no doubt that Pickering's moors draw visitors, but there's also a weekend's worth of exciting things to see in and around the town. A great example of this is St Peter and St Paul's Church, which has a captivating set of frescoes on the walls of the nave, such as St George slaying the dragon around 1450. The 13th-century Pickering Castle ruins are also nearby, with a chapel and some outer walls and towers. Finally, the Beck Isle Museum is a celebration of all things Victorian and recreates life in a Market Town in the 1800s.
Ripon
The country's third-smallest city is also the country's oldest, having been founded more than 1,350 years ago. Ripon offers sights that will take your breath away. A UNESCO World Heritage Site, Studley Royal Park certainly fits this description. Country gardens in the romantic style were designed in the 18th century to complement Fountains Abbey, which was built in the 12th century and abandoned in the 1500s.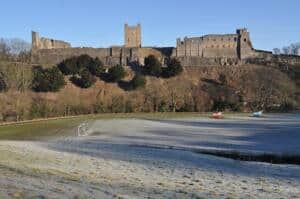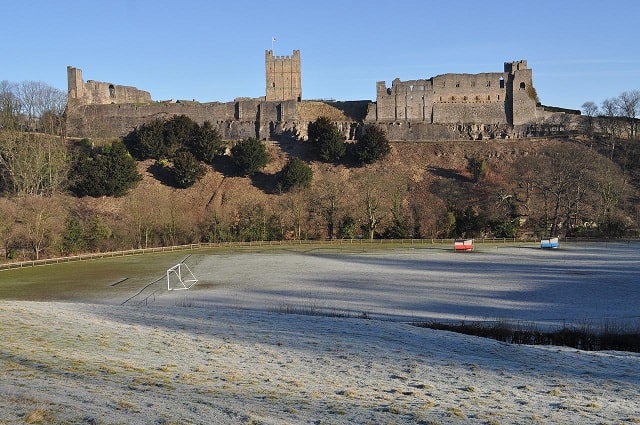 The early English Gothic style of Ripon Cathedral is another indispensable attraction. Look out for the 35 "misericords," carvings on the underside of the choir seats, commissioned in the early-1490s.
Robin Hood's Bay
There are cliffs and beaches in Robin Hood's Bay, as well as alleys and lanes to explore in this seafront village. In Yorkshire's Dinosaur Coast, you can also find fossils in the local shale rock, and dinosaur footprints have even been found. Red brick fishing cottages line the streets of this village nestled in a gap in the cliffs. It seems that the beach never ends at low tide.
The National Trust's old Coastguard Station commands fantastic coastal views, and the Georgian St Stephen's Church in Fylingdales has a 200-year-old Georgian interior that has barely been touched.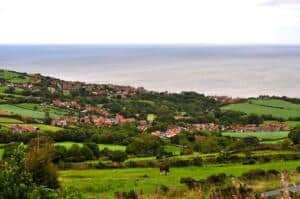 Runswick Bay
Runswick Bay in North Yorkshire, England, is part of the Scarborough Borough. Additionally, it is the name of a village located on the western edge of the bay. The village is five miles north of Whitby, near Ellerby and Hinderwell.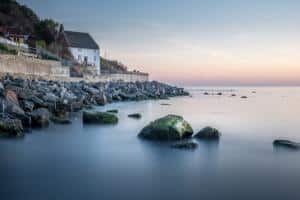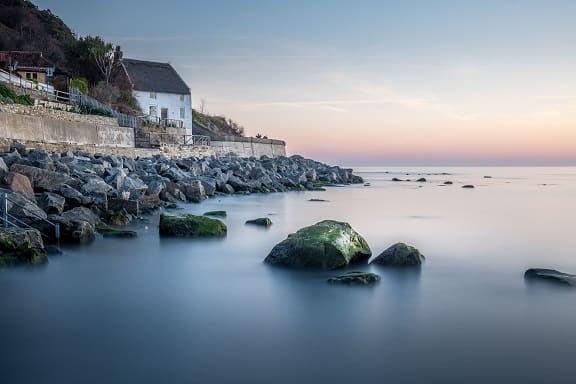 Saltburn-by-the-Sea
A few cottages and an inn were all Saltburn had up until the mid-1800s. It wasn't until the railways arrived that Darlington's Pease Family of industrialists was able to succeed. In 1858, Henry Pease, a Quaker, had a vision of a city resembling Jerusalem and ventured to build it.
There are parallel streets with sea views called "Jewel Streets," named after precious stones (Amber, Pearl, Diamond) and supposedly inspired by that original vision.
Among the resort's innovations was the water-powered "Cliff-Lift" funicular, which still rattles from the pier to the cliff-top. The Zetland Hotel, now apartments, was remarkable for being one of the first hotels with a private train platform.
Saltwick Bay
On the east coast of North Yorkshire, England, Saltwick Bay is a north-east-facing bay containing the Saltwick Nab alum quarries listed under the Ancient Monuments and Archaeological Areas Act 1979. The SS Rohilla hospital ship sank in the bay in 1914, and the fishing trawler Admiral Van Tromp was wrecked there in 1976. A holiday park in Whitby provides access to the bay, and you can see Admiral Van Tromp when the tide is out.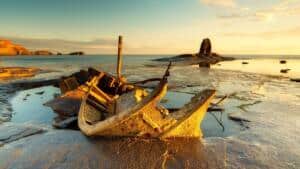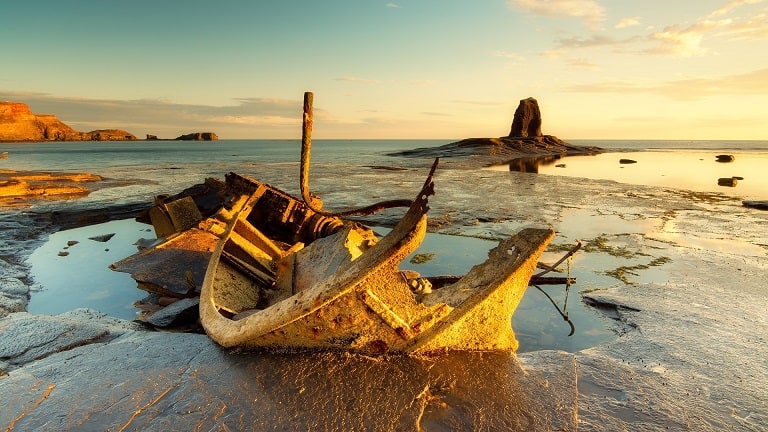 Scarborough
The seaside resort of Scarborough has been attracting tourists since the 1500s when it was built on rocky limestone terrain. Victorians developed the tourism industry in Scarborough by building promenades between the North and South Bays and atop the South Cliff. The architectural styles of the old spa resort are appropriately Regency and Victorian.
The seafront is home to English seaside amenities like fish and chip shops, ice cream parlors, cockles and winkle stands, and the magnificent spa complex that is now a regal entertainment venue.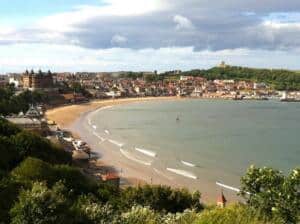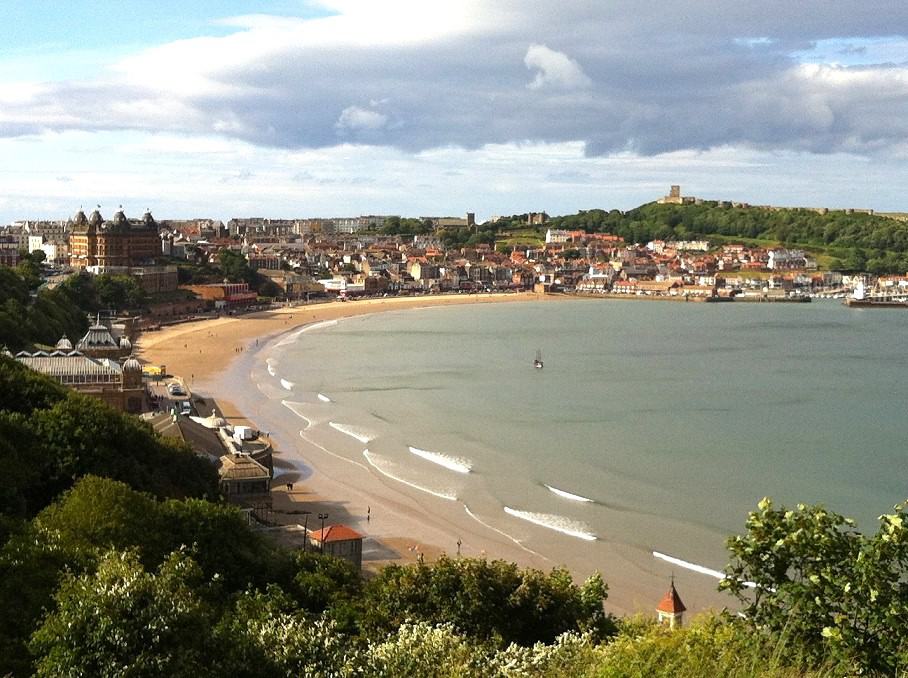 Selby
If you want to spend time with family, then Selby is the one for you. You will find experiences that are unique and new at the same time. Several significant events take place over the weekend and on typical days, so take advantage while you are there. Do not forget to go to Tadcaster for the same unforgettable experience.
Skipton
In the Domesday Book of 1086, the name Skipton was recorded as 'sheep-town.' It served as a prisoner of war camp during the English Civil War during the First and Second World Wars.
A Norman baron, Robert de Romille, built Skipton Castle in 1090 as a wooden motte-and-bailey. During the 12th century, William le Gros made a stone keep on Skipton to repel attacks from the Kingdom of Scotland to the north, elevating it from a poor dependent village to a burgh. As a result of Skipton Castle's protection during the Middle Ages, many families moved to the town during times of war and disorder. It is one of England's best preserved and most complete medieval castles.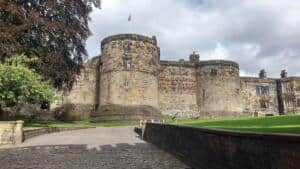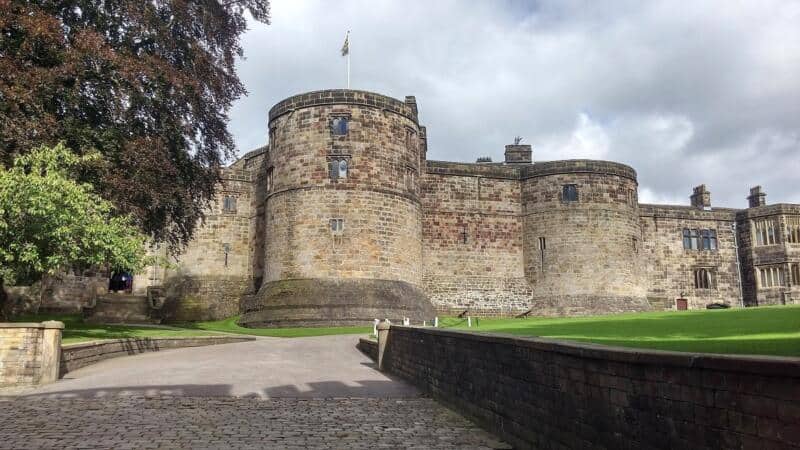 Powered by Eller Beck, High Corn Mill is one of the oldest mills in North Yorkshire. From the mill grounds to the buildings, the mill has been completely redesigned since it was initially owned by Robert de Clifford, 1st Baron de Clifford, in 1310. The outside walls of the mill have been sandblasted, and the two main buildings of the old mill have been turned into flats from 2007 onwards, with one stand-alone building yet to be redesigned, touched, or sandblasted.
Staithes
An attractive seaside village in North Yorkshire known for its fishing port. Only 10 miles from Whitby, it's in the Scarborough region. A popular Staithes day out for adults and children alike, it is located on the Dinosaur Coast. The coast of Staithes is a great place for rock pooling.
Whitby
A former whaling harbor lodged in the River Esk estuary lies in Whitby, a town surrounded by the North York Moors. A listed building can be seen every few steps on the older east bank of the river, lined with fishing cottages, cobblestone lanes, and maritime inns. On that east bank lie the ghostly ruins of Whitby Abbey, which inspired Bram Stoker to use it as Dracula's point of arrival.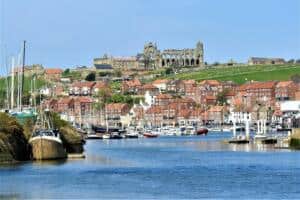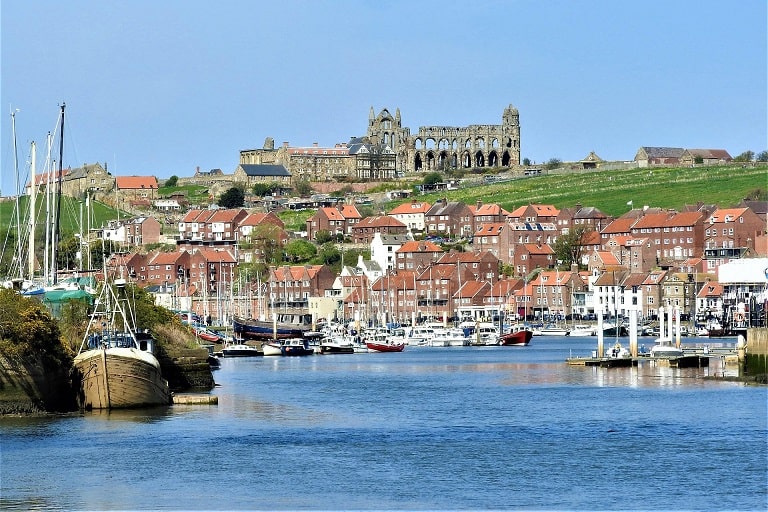 Besides having cinematic beaches, historic churches, and remnants of its old whaling industry, the town also has a museum dedicated to Captain James Cook, the first western explorer to reach Australia, New Zealand, and Hawaii. You can find this in the former home of the Walker Brothers, shipowners who employed Cook while he was in Whitby.
York
York is a city full of excitement and fun. The medieval cobbled streets will grab your attention as you walk by the area. You will also find many historical buildings and monuments that belonged to the Romans and Vikings.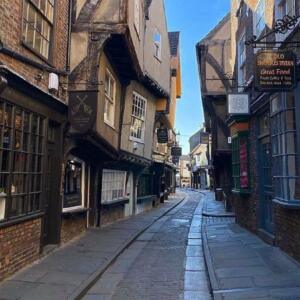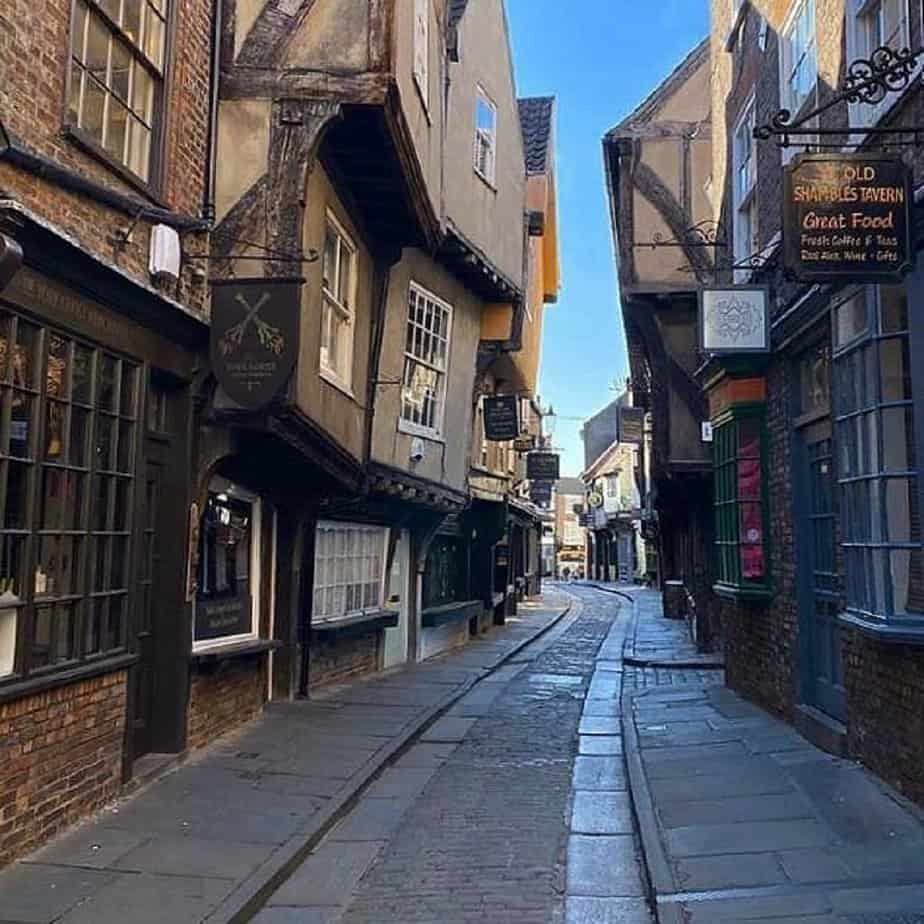 York is famous for its chocolate as well. The popular chocolatiers create the world's finest chocolate and snickers that will melt in your mouth. Additionally, many museums and galleries are worth visiting. If you want to get inspired, take a walk along the main high street and immerse yourself in shopping. If you are a fan of activities, enjoy the golf club at Welham road in North Yorkshire. You can also go boating at the famous canal.
Know for its chocolate as well; the famous chocolatiers create the world's finest chocolate that will melt in your mouth.
Additionally, many museums and galleries are worth visiting. If you want to get inspired, take a walk along the main high street and immerse yourself in shopping.
Yorkshire Dales
The Yorkshire Dales is the home to Yorkshire Dales National Park and the Nidderdale Area. The region is full of meadows, barns, and stone walls – a unique tourist attraction. Cave systems are open for tours in the park. Due to this geology, including Goyden, Stump Cross, Ingleborough, and White Scar. There are a lot of cavers and potholers who can take you on subterranean adventures if this interests you.
Ribblehead Viaduct paints the scenery! North-west of Skipton and south-east of Kendal are 28 miles away. As the longest and third tallest structure on the Settle–Carlisle line, Ribblehead Viaduct is Grade II listed structure.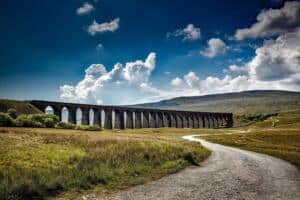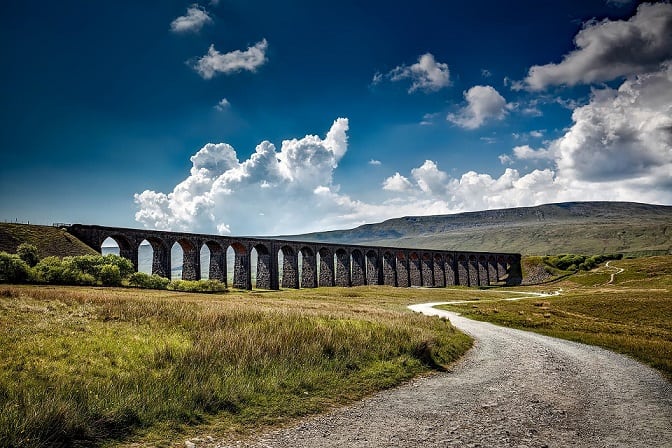 You can visit Dales at any time of the year as pubs are ideal with a fireplace in winters, and summers adorn riverside cottages. Those exploring the Dales, however, are likely to find one of England's most secluded areas, where you may be the only people, aside from herds of Swaledale sheep.
Closing Thoughts
Looking For Other Places To Explore In England? Start Here:
We are a participant in the Amazon Services LLC Associates Program, an affiliate advertising program designed to provide a means for us to earn fees by linking to Amazon.com and affiliated sites.
Subscribe to our newsletter and get the best travel tips and inspirational stories delivered monthly. No spam, no sales pitches – TRAVEL!
Brit On The Move™ Travel Resources
Ready to book your next trip? Use these resources that work:
Need more help planning your trip? Check out our Resources Page, highlighting the great companies we trust when traveling.