Delaware's Nemours Estate is a vibrant and historically rich alternative to what most people flock to Delaware for – the beaches. Beaches are everywhere, and while Delaware has some great beaches to offer, there's more to Delaware than the beaches.
I will admit, you won't find an abundance of options for Delaware. I asked loads of locals for recommendations and got three: The beach, Bombay Hook, and The United States Naval Academy, which, while close, is in Maryland. Delaware is a small state, after all. The second smallest state, to be exact, following the tiny but beautiful Rhode Island.
Lucky for us, I uncovered an unusual find. And, I'm proud to say this place advertises itself as listed in Atlas Obscura. A resource that is known to travel enthusiasts for highlighting unique things to do all over the world.
This post may contain affiliate links. Please read our disclosure and privacy policy for more information.
Without further ado, let me introduce you to The Nemours Estate in Wilmington, Delaware:
The Nemours Estate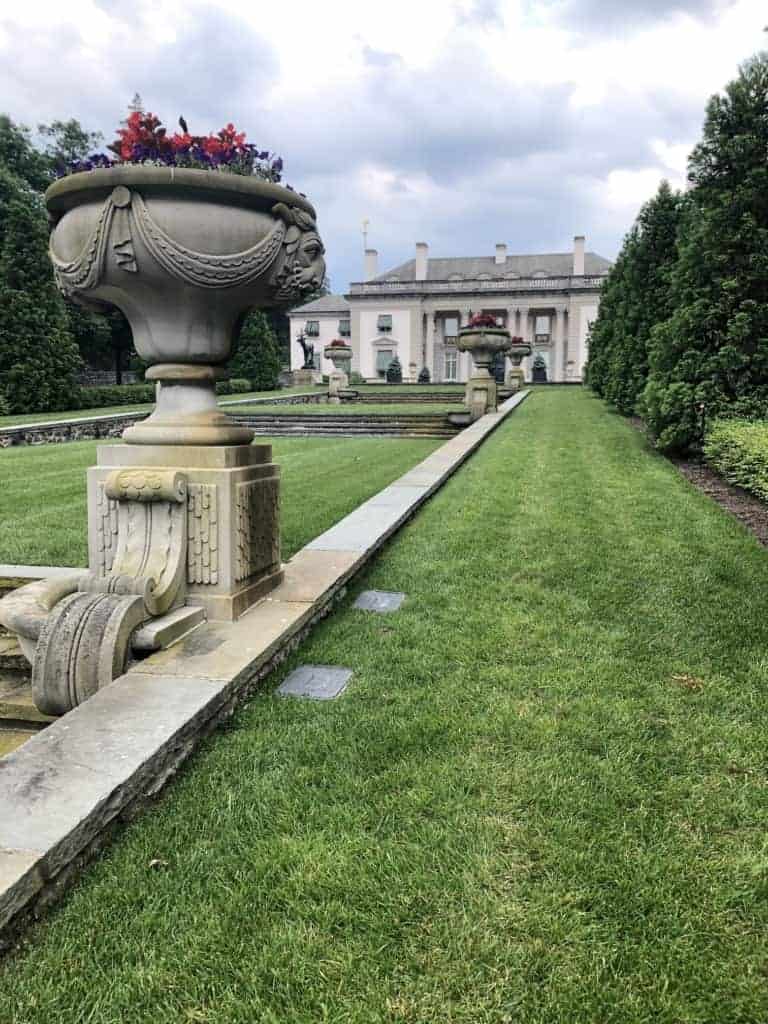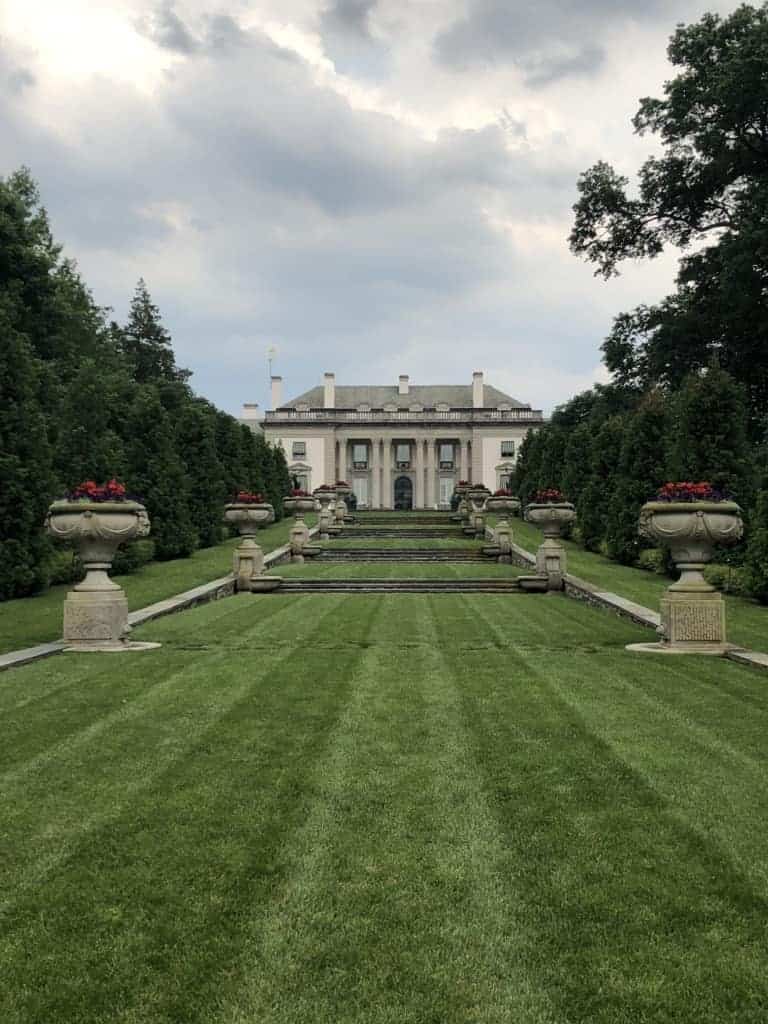 It was built in 1909 by Alfred I. Du Pont as a gift for his second wife, Alicia, with no expense spared. Alfred loved to shower Alicia with gifts, and the Nemours Estate is by far his most elaborate gift of all. Nemours is a colossal 47,000 square feet large.
Designed by Carrere and Hastings of New York City, it was built between 1909 and 1910 by Smyth and Son of Wilmington, Delaware. The Mansion resembles a Louis XVI French château inside and out. The name "Nemours" is a French town that Alfred's great-great-grandfather represented in the French Estates-General. History states that he looked into past ancestry for inspiration, with French elements and modern technology.
There are 102 rooms, all furnished and full of the classic over-the-top decorations fashionable of the period—antiques, rugs, tapestries, and paintings dating back to the 15th century adorn the Mansion.
Once on-site, let your imagination carry you away on a journey through history. You can tour the house and gardens solo, and photography is allowed!
I can't say this is an entire day unless you plan to explore the gardens. The Estate sits on 300 acres, of which 10 are formal gardens. Plan half a day here and see how the other side lived back in the day!
Tours of The Nemours Estate
When you visit Nemours Estate, you will take a self-guided tour. Trained interpretive staff members are located in selected locations of Nemours Mansion and the Chauffeur's Garage to orient visitors, share information, and answer questions; informational and way-finding signs and maps to the gardens and grounds are available at the Visitor Center and throughout the property.
77 Rooms Open for You To Explore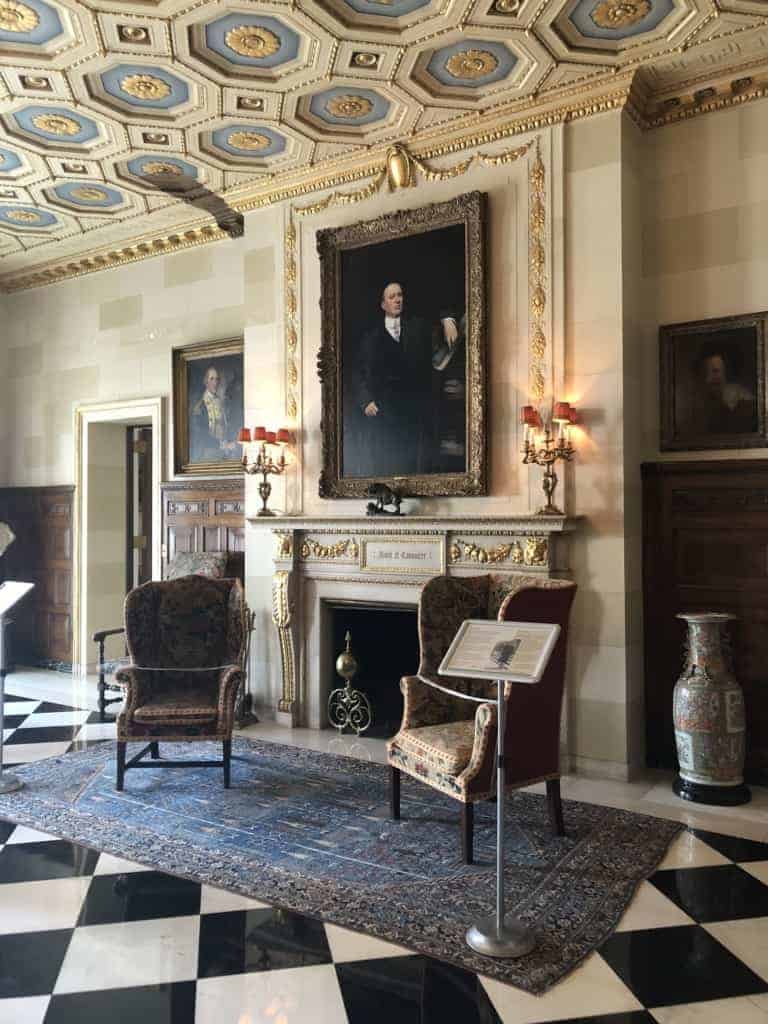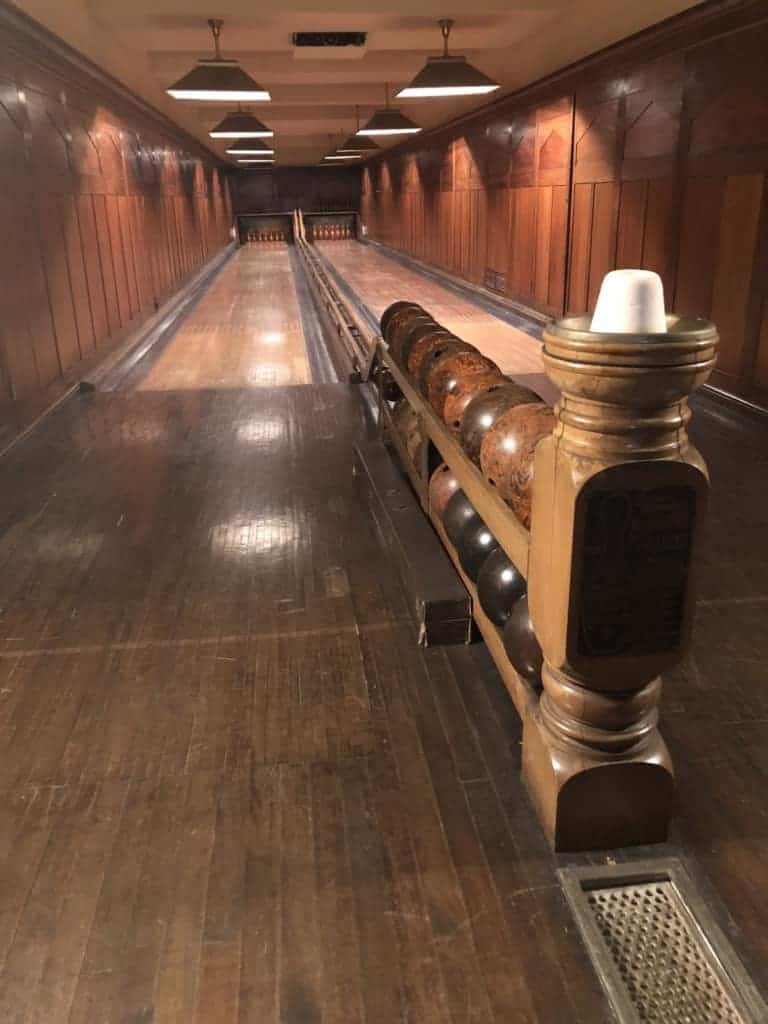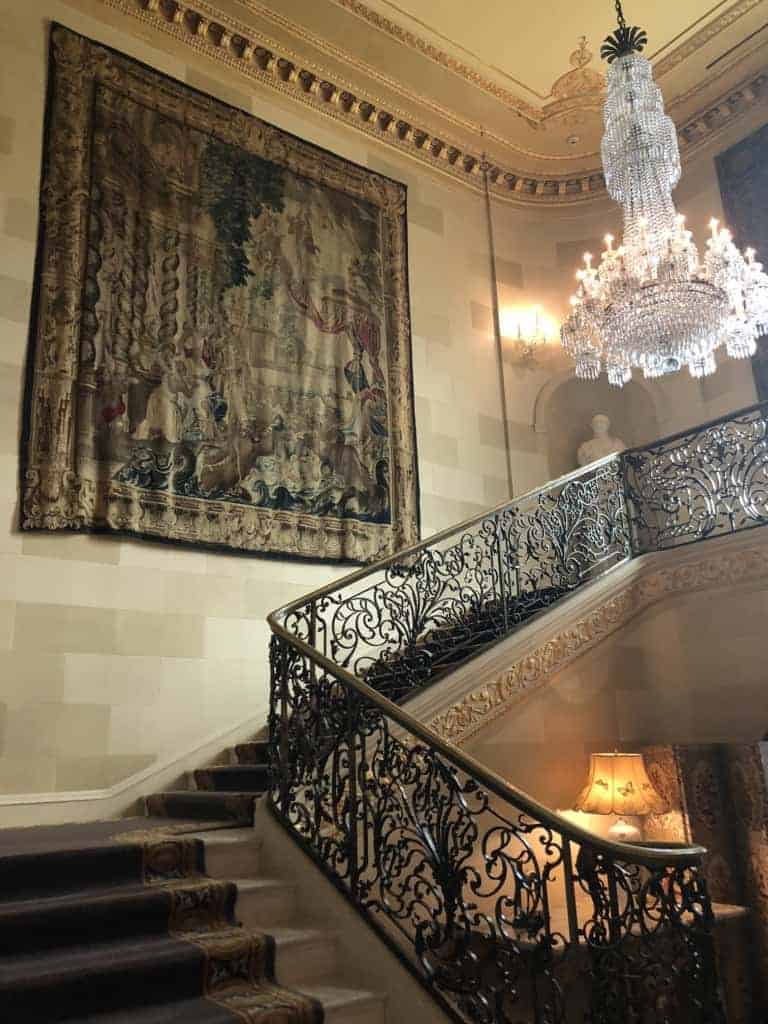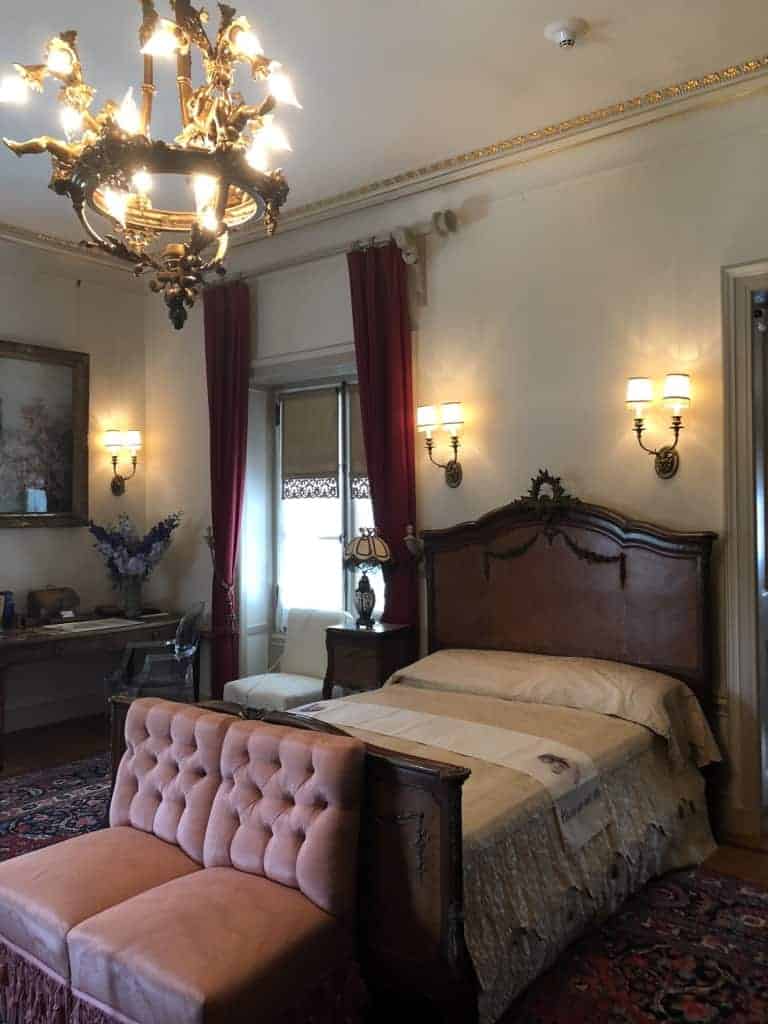 10 Acres Of Formal French Gardens
Mr. DuPont's many trips to Europe influenced the design of the gardens. The gardens are extensive, beautifully landscaped, and include a working carillon tower similar to Bok Tower Gardens' famous one.
French sculptor Prosper Lecourtier a specialist in animal figures, designed the two elk at the top of the vista. French-born American sculptor Henri Grenier created the one-acre reflecting pool that holds 157 jets and is the garden's masterpiece, although not the only water feature.
There is also a maze garden, sunken gardens, and the temple of love.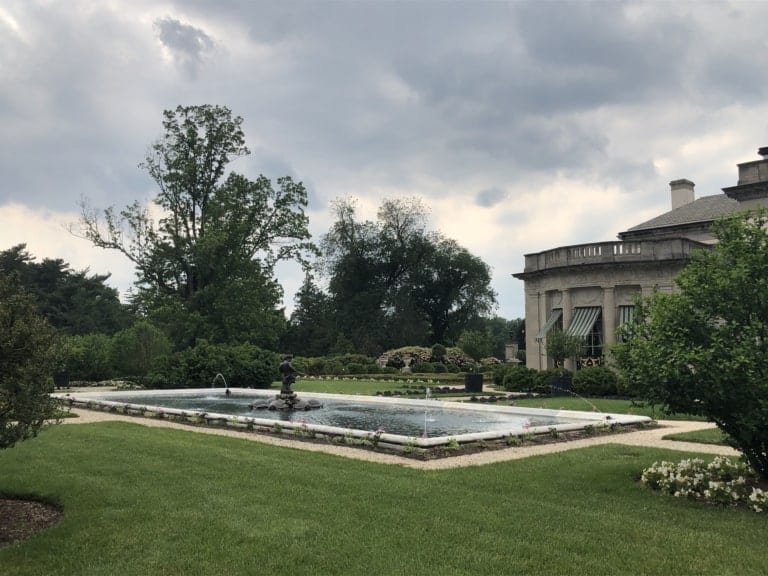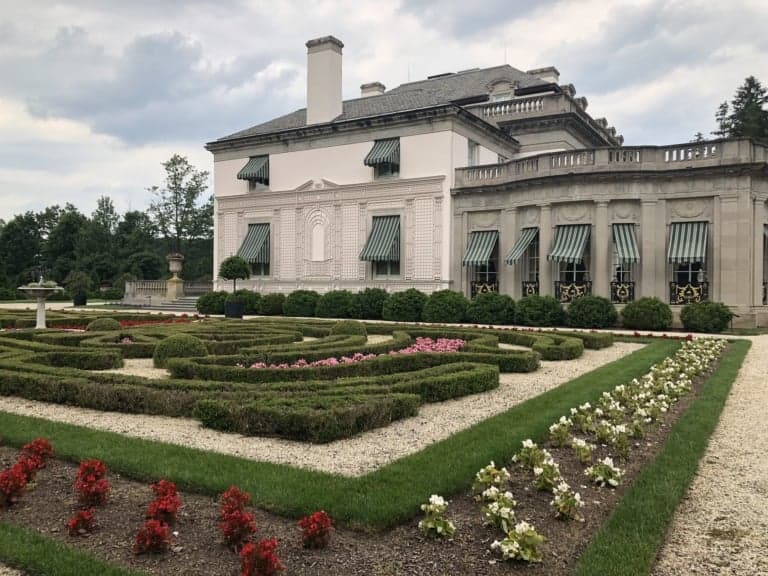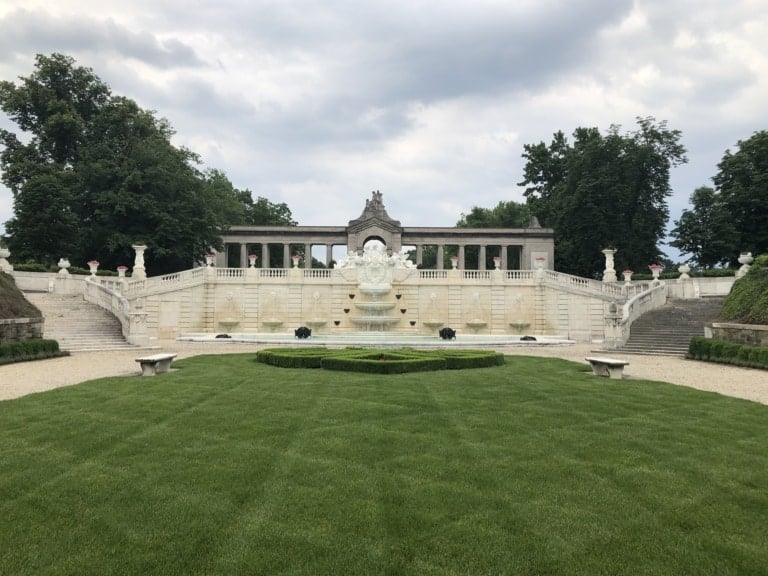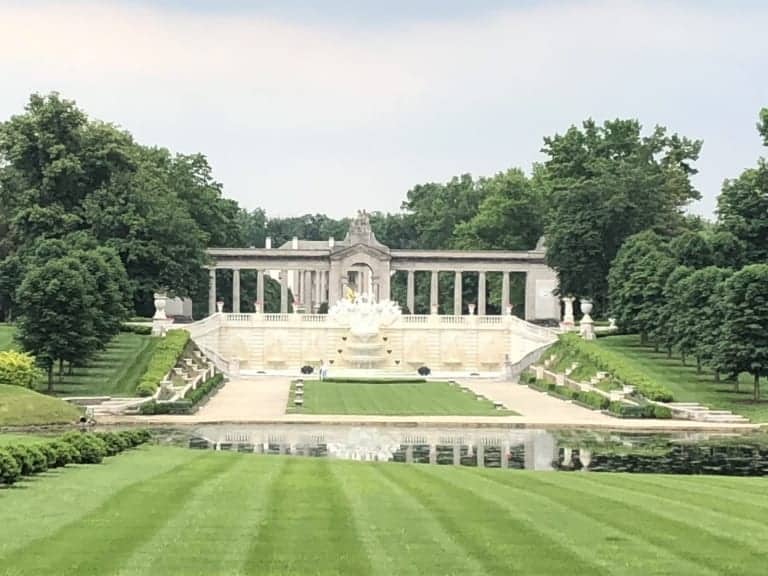 Where To Stay Near The Nemours Estate
Books About The Du Pont Family
What You Need To Know
Address: 850 Alapocas Drive, Wilmington, DE 19803.

Phone:

(302) 651-6912.
It costs $18 to enter.
The Estate is not open on Mondays.
The mission is far away (~ one mile) from where you park. You can take a shuttle bus or walk. If you choose to walk, make sure you have the right shoes!
Closing Thoughts:
I am still shocked that this place is mostly unheard of and gets little press. I've visited numerous estates here in America and hundreds in Europe.
Nemours can hold their own. The house does not rival The Breakers or The Biltmore. But the gardens at Nemours shame the mansions of Rhode Island.
If you enjoy history and appreciate art or anything French, you will certainly enjoy this place. It might not be on everyone's list of places to fly to, but it should be on your list if you visit Maryland or Delaware!
Looking for more posts on historical homes here:
We are a participant in the Amazon Services LLC Associates Program, an affiliate advertising program designed to provide a means for us to earn fees by linking to Amazon.com and affiliated sites.
Travel Planning Resources
Looking to book your next trip? Use these resources that work:
Are you interested in Volunteer Vacations and Working Holidays? Check out the complete guide to how here!
Need more help planning your trip? Make sure to check out our Resources Page, where we highlight all the great companies that we trust when we are traveling.