Manasota Key is a small island south of Sarasota and Venice. Often confused with Sarasota, Manasota Key is a unique paradise. Those that know the island flock here for the winters from up north. Manasota Key is an 11-mile-long beautiful barrier island less than ten minutes from downtown Englewood. It offers tucked-away sections of beach and eco-habitats rarely seen at well-hyped beaches; there is no overcrowding, and many beaches are private.
This area is home to many secluded beaches, including Manasota Beach, Blind Pass Beach, Englewood Beach, and Stump Pass Beach. Sarasota County's Manasota Beach might be the least crowded beach in the county, allowing visitors to imagine that the gorgeous beach is theirs exclusively.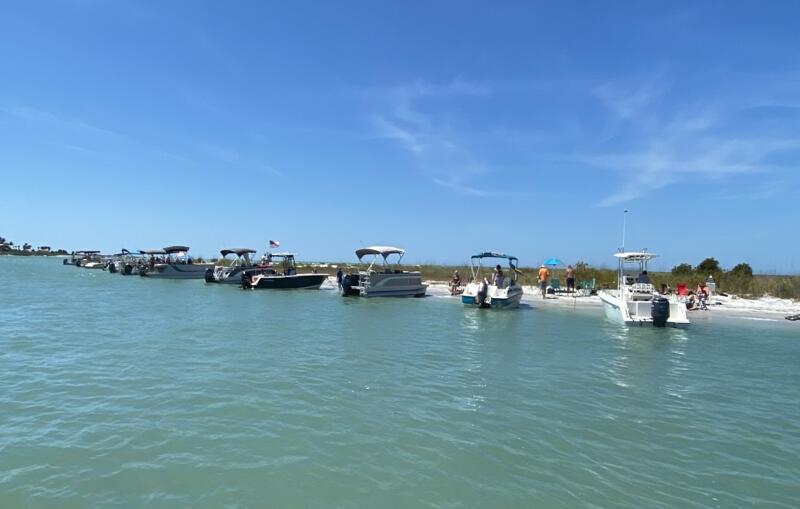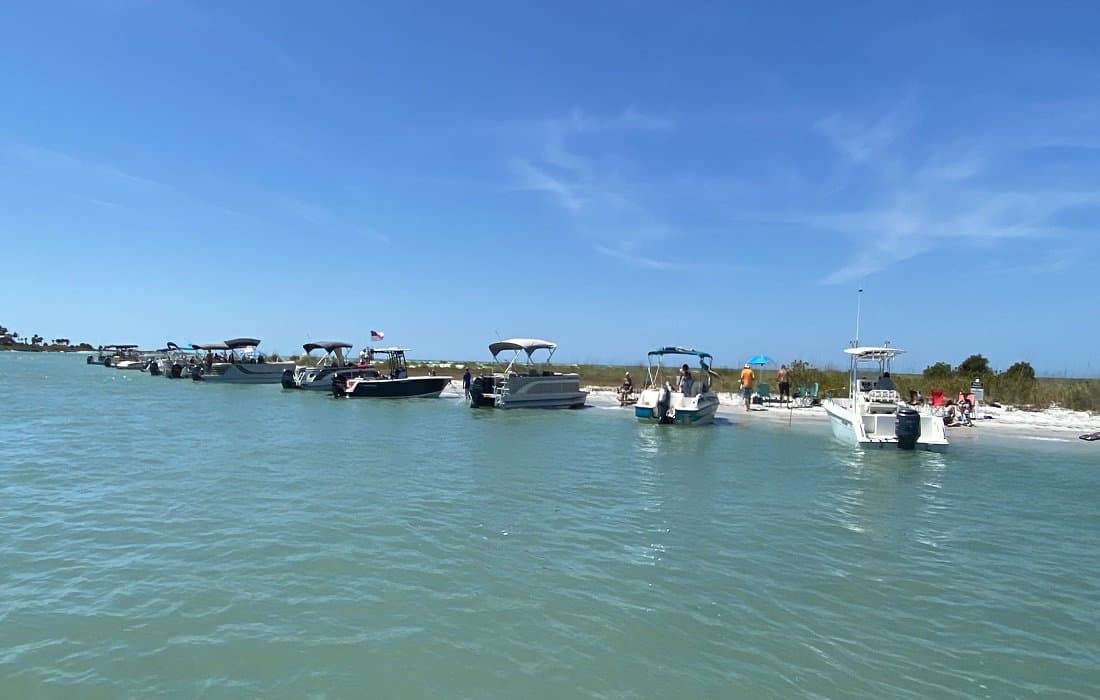 This post may contain affiliate links. Please read our disclosure and privacy policy for more information.
The History Of Manasota Key
Native American tribes (Calusas) lived throughout Southwest Florida, including Englewood, as long as 12,000 years ago. The area has been found to contain human bones, animal bones, spears, and Indian mounds.
As Europeans explored the continent during the late 1400s, more visitors arrived. Hernando de Soto, Ponce de Leon, Panfilo de Narvaez, and others explored Florida in search of gold. Despite finding little, they paved the way for others to follow.
Inlets and bays in the Gulf of Mexico, including Lemon Bay, were populated with Cuban, Bahamian, and Spanish fishers. When Florida became the 27th state in 1845, it had been under Spanish rule for two and a half centuries. It was founded on 2000 acres by the Nicholas brothers, who intended to establish a lemon grove-surrounded city. Englewood's trees were destroyed by the winter frost of 1894 and 1895.
Did Manasota Key got hit by Hurricane Ian in 2022?
Sadly, it did. The storm damaged several condos and boats in addition to homes. Cleaning up the mess has been a tireless effort by residents.
Location Of Manasota Key
Manasota Key is a barrier island in southwestern Florida, Charlotte County, located on the border with Sarasota County. The island borders the Gulf of Mexico but is a census-designated place within the Englewood community. Also, Manasota Key and Englewood are linked by two bridges, but everyone can get to Manasota Key by boat or car.
Getting to Manasota Key
You can fly to the nearest cities like Fort Myers, Venice, or Sarasota. If you are in Florida and want to enjoy the highways, these are the routes that we recommend:
Tampa: Tampa is north of Manasota Key, so use I-75 S until you get to Exit 193 and take Jacaranda Blvd. Then look for FL-776 to Beach Rd, and get to Manasota Key.
Orlando: If you want to go from, you must drive on I-4W, get to Tampa, and take the same route above.
Miami (Nearby Cities): Miami is in the southeastern part of Florida, so take I-75W to Exit 170, take Veterans Blvd, and drive FL-776W to Beach Rd.
Once you arrive, you'll see the beautiful conch sculpture that dresses the roundabout.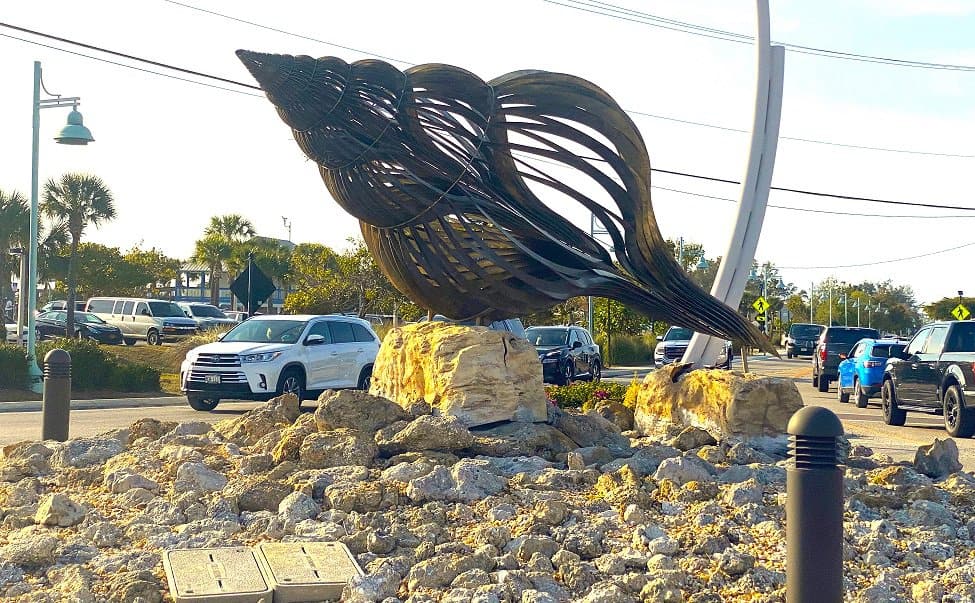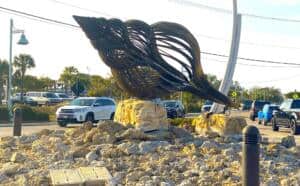 Shuttle Boat To Manasota Key – South Venice Beach Ferry
There is a shuttle boat from South Venice to Manasota Key that runs every thirty minutes; however, given there is a bridge that connects Manasota Key to the mainland, the ferry is not the most efficient way to get to the island.
Restaurants on Manasota Key
Lock'N Key Restaurant & Pub
You can enjoy gulf breezes on the restaurant's spacious patio, dine indoors in the elegant dining room, or sip tropical cocktails at the bar. Several artists perform live at Lock' N Key. This friendly, social atmosphere offers a complete dining experience.
Magnolia's On The Bay
Fine dining at night and casual fare during the day. During the day, it's a cozy coffee shop atmosphere, and in the evening, it's an intimate fine dining experience. Dine back for a stunning view of Lemon Bay while enjoying coffee and breakfast on the casual front patio.
Sandbar Tiki & Grille (Flounders Restaurant & Tiki Bar)
In the air-conditioned dining room, you can enjoy live music daily. To truly experience "outdoor beach dining," you can sit outdoors on the dock overlooking Lemon Bay or at a sand table. A dance floor is available for everyone at Sandbar Tiki & Grille, where kids can play beach games.
The Waverly
Two dining options are available at this restaurant. A spectacular sunset and gulf view can be enjoyed upstairs and indoors at The Waverly. Located indoors and outdoors, The Wave is a casual beach bar with a relaxed atmosphere.
White Elephant Pub
Bring your boat to our deepwater docks and enjoy a meal and music outdoors or undercover. It is a popular eating spot because it is within walking distance of Englewood Beach or accessible by boat. You'll groove all day long with fantastic live, daily entertainment!
Beach Road Wine Bar & Bistro
Enjoy the beautiful views of Lemon Bay while enjoying creative food and sophisticated wines. With outdoor and indoor seating, this place offers an exceptional dining experience.
Things To Do In Manasota Key, Englewood, and Close By.
Beautiful, quiet beaches and excellent weather characterize Manasota Key. However, there is plenty to do that will complement your plans for Manasota Key.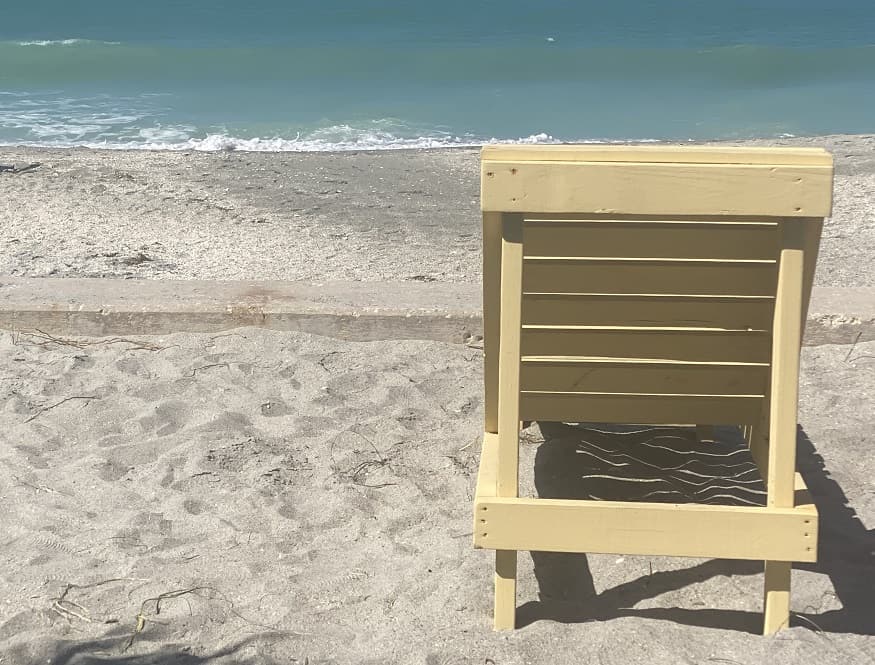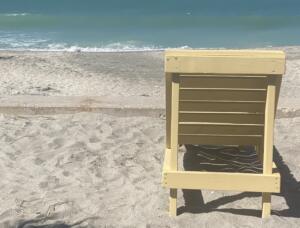 Beaches Of Manasota Key
Beaches are probably the biggest draw of Manasota Key, and there's no shortage!
Blind Pass Beach
Blind Pass Beach is known as Middle Beach and is famous for shark tooth hunting, kayaking, or exploring the trails in and out of the mangrove forest.
Don Pedro Island State Park
Located along Florida's Gulf Coast, Don Pedro Island State Park is part of a chain of barrier islands. A private boat or ferry is the only way to reach Don Pedro Island, which lies between Knight Island and Little Gasparilla Island. There is a dock on the bay side of the island, which is lined with mangrove trees. If you intend to use the dock, you must idle the channel south of the Cape Haze power line crossing.
Sunbathing, swimming, snorkeling, and shelling are all available on the island's 1-mile white sand beach. In addition to picnicking under the large pavilion, visitors can also explore the hiking trails.
And, every year around May, sea turtles make their way onshore to build their nests. Female sea turtles dig a hole in the sand using their hind flippers and lay up to 120 eggs in a single nest.
Englewood Beach – Chadwick Park
The most famous beach is Englewood Beach, where you can rent beach equipment, play volleyball, and parasail. It's also near where the Englewood restaurants and bars.
Manasota Beach
Manasota Beach claims to be the least crowded beach in Sarasota County.
Stump Pass Beach
And don't miss Stump Pass, which is much more remote. The only way to get there is by boat or on foot. There are few crowds.
Boating
If you've read any of my articles, you'll know I am an avid boater. In my spare time, when in Florida, you'll find me in Hernando Beach in the Gulf of Mexico or enjoying Lake Georgia. This said we do trailer our boat when exploring new areas.
We took our boat to Manasota Key, and despite blowing a tire on the route, it was worth it! Time and time again, the waterways of Florida take my breath away. The clarity of the water on the west coast of Florida is equal to that of the Caribean, and in some cases, the views are more stunning.
Then there are the comical flag displays that are common here in Florida. Boat watching, or "flag watching," is as entertaining as people watching. Don't judge the guy on his political opinions; I've also seen the same passionate displays for other political figures. We all chuckled at the number of flags and the F-bomb, but hey, each to their own. At least you know where this fellow stands.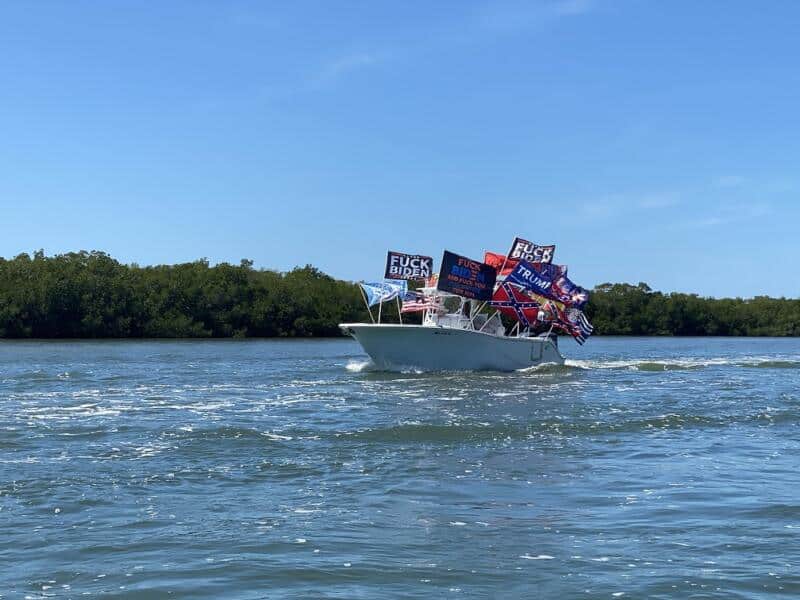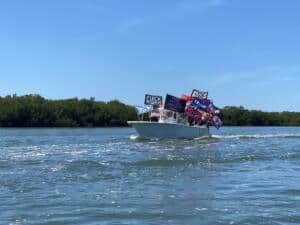 Boat Ramps & Marinas
Ainger Creek Park – 2011 Placida Rd, Englewood
Cape Haze Marina – 6950 Placida Rd, Englewood
Chadwick Cove Resort & Marina – 1825 Gulf Blvd, Englewood
Darst Park – 537 Darst Ave Punta Gorda
El Jobean Boat Ramp – 4224 El Jobean Rd, Port Charlotte
Gasparilla Marina – 15001 Gasparilla Rd, Placida
Harbour Heights Park – 27420 Voyageur Dr, Punta Gorda
Hathaway Park – 35461 Washington Loop Rd, Punta Gorda
Indian Mound Park – 210 Winson Ave, Englewood
Manasota Beach Boat Ramp – 8570 Manasota Key Rd, Englewood
Placida Park – 6499 Gasparilla Rd, Placida
Port Charlotte Beach Park – 4500 Harbor Blvd, Port Charlotte
Riverside Park -8320 Riverside Dr, Punta Gorda
Royal Palm Marina -779 W Wentworth St, Englewood
Stump Pass Marina – 260 Maryland Avenue, Englewood
South Gulf Cove Park – 10150 Amicola St, Port Charlotte
Spring Lake Park – 3520 Lakeview Blvd, Port Charlotte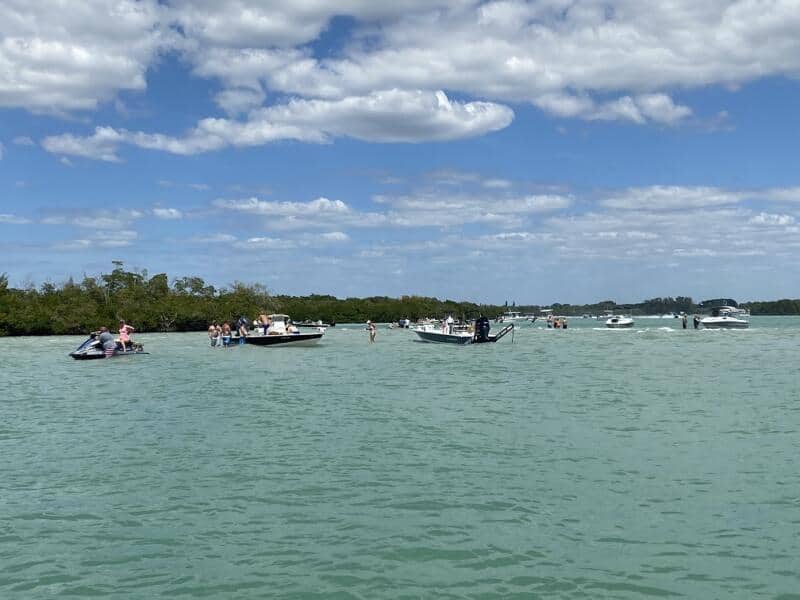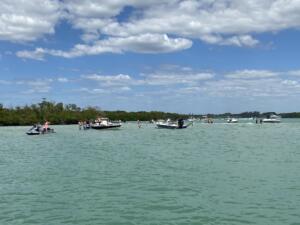 Water Floats & Mats You Need To Enjoy Boating

Conch Blowing At Sunset
Yes, you read this correctly – conch-blowing! Every night at many hotels and condos on the beach, the guests come out at sunset and play or "blow" a conch. Caribbean and Pacific Island natives, including the Arawak Indians, have used conch horns for centuries, but other cultures have also used them. The Greek god Triton controlled the ocean waves by blowing his conch-shell trumpet. Many religious ceremonies use conch horns as well. During voodoo rituals, a conch horn is used to call Agwe (or Agave), a Loa of Voodoo. Buddhist monks blow conch horns on the roofs of their monasteries to announce prayers. In Bengali Brahman wedding ceremonies, seven married women led by the bride's mother, the process around the groom seven times. Women carry conches and blow them while traveling.
I'm not sure of the tradition or significance of conch-blowing Florida, but nightly you'll find a crew honoring this tradition.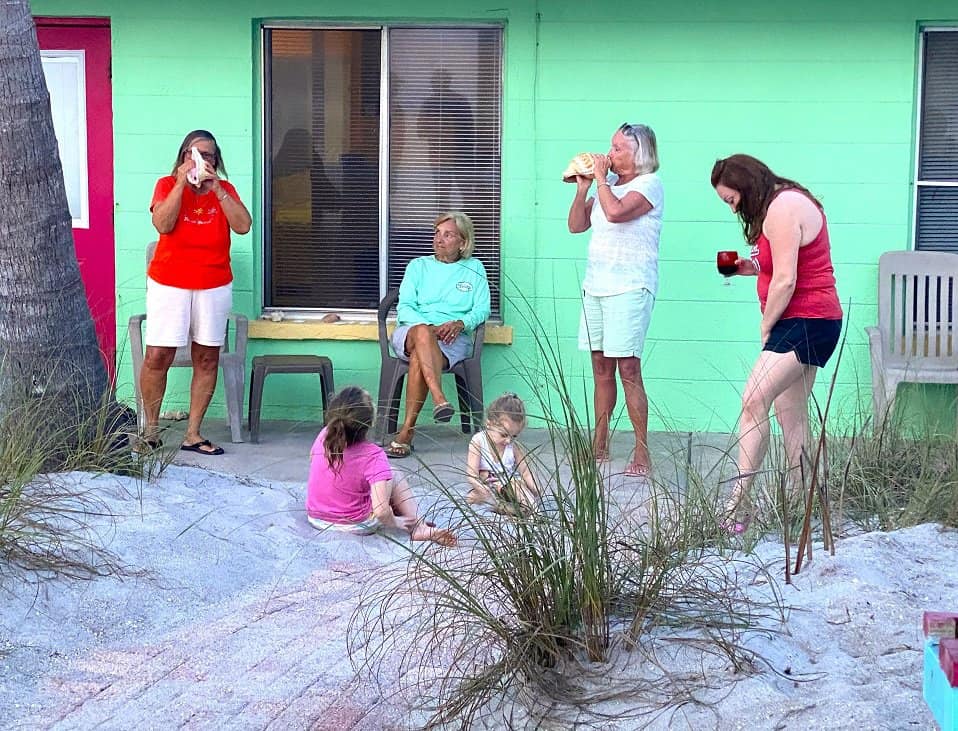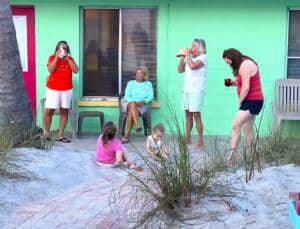 Pro Tip: It's not uncommon to find a large conch shell like the ones in the picture on Manasota Key!
Englewood Farmers Market
Every Thursday from October thru May, from 9 AM – 2 PM, the best local growers and food artisans from the region gather at the Englewood Farmer's Market in the heart of historic Englewood, Florida, on Dearborn St.
A proper food and agricultural market experience with local and organic fresh Florida produce from local farmers, wild-caught Florida seafood from local anglers, gourmet bakeries including gluten-free creations, artisan food vendors, and the most beautiful flowers and plants from our green space vendors.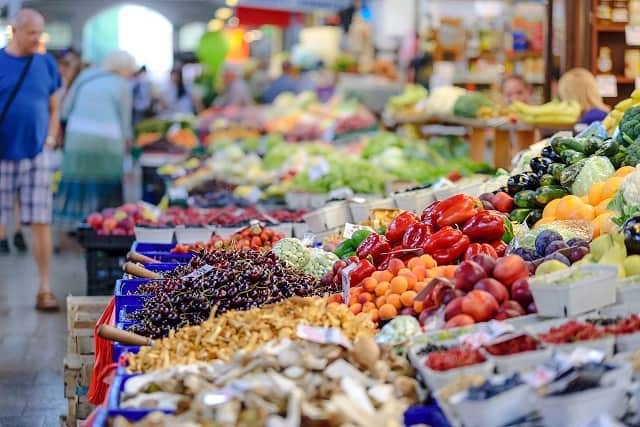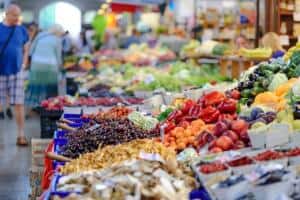 Fishing
Florida's excellent fishing grounds attract boaters and anglers from all over the world. It's no secret that Florida is known as "The Fishing Capital of the World." Manasota Key is a prime fishing location that people seek out.
Nearshore Fishing
You can catch various tasty fish in the nearshore estuaries, including flounder, tripletail, sheepshead, triggerfish, etc.
Shallow Water, Bay Fishing
In Lemon Bay, redfish and snook can be found in shallow waters. There is nothing better than fishing in the peaceful shallows of the bay.
Tarpon Fishing
Fishing for tarpon from April through August attracts anglers from around the world. You can see these beauties from the shore in their feeding frenzy during May and June. Affectionately called the Silver King, tarpons have long been a favorite among game fishers. It is incredible to watch these mammoth silverfish run. The fishing in the waters intensifies as the waters churn. Boca Grande Pass is home to the world's best tarpon fishing just a few miles away.
Fishing Tours and Guides Near Manasota Key
Golf
Throughout the world, Florida is known for its unmatched golf courses, and it's no wonder why! It doesn't matter if you're looking for routes in the ever-popular Orlando area or regular stops on the PGA TOUR. Florida has them all. No other state offers as much golf as Florida, from the golf-crazed towns of Jacksonville and Tampa to the beach-side cities of Miami and Naples. As you imagine, Manasota Key, Englewood, and Sarasota are no exception and have golf courses nearby.
Boca Royale Golf & Country Club, Boca Royale Course
18 holes over 6,188 yards with a par of 72 (Public)
Myakka Pines Golf Club, 3 Courses
Red: 9 holes over 3,309 yards with a par of 36 (Public)
White: 18 holes over 3,145 yards with a par of 36 (Public)
Blue: 18 holes over 3,190 yards with a par of 36 (Public)
Rotonda Golf & Country Club: 8 Courses
Palms: 18 holes over 6,511 yards with a par of 72 (Public)
Hills: 18 holes over 6,304 with a par of 72 (Public)
Long Marsh – 27 holes (public)
Pinemoor – 18 holes (public)
The Links – 18 holes over 4,197 yards with a par of 63 (Public)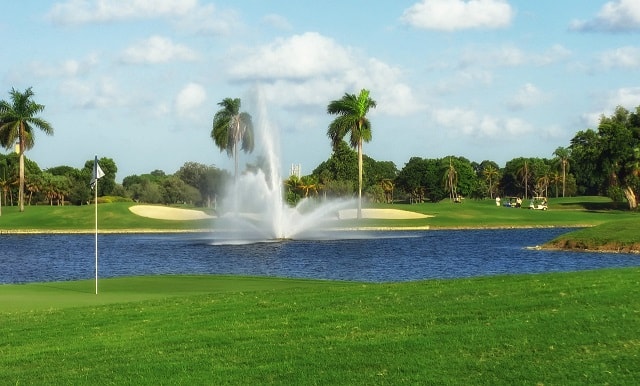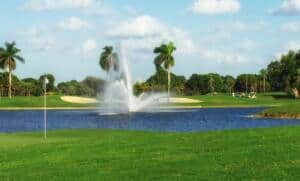 The Cove – Formerly Duffy's
18 holes over 3,641 yards with a par of 59 (Public)
Riverwood Golf Club, Riverwood Course
18 holes over 6,938 yards with a par of 72 (Public)
Sarasota National Golf Club, Sarasota Course
18 holes over 7,344 yards with a par of 72 (Public)
Venice East Golf Club, Venice East Course
18 holes over 2,781 yards with a par of 54 (Public)
If you love golf and want to try one of Florida's best golf courses, check out Streamsong Resort. Streamsong Resort is like nothing you've experienced before. Opening in 2014, this mid-century modern marvel is spectacular from the outside, and no detail is overlooked. Most are here for golf and vistas, but there is much more to this beauty than golf.
It's not in Manasota or even south Florida so it would be an add-on to your trip, but it's one of the most sought-after courses in America.
Shark Teeth Hunting at Blinds Pass Beach
Not my thing, but kids love it, and the locals and guests all claim to find an abundance of shark teeth here! Blind Pass Beach is often cited as one of Florida's best beaches for shark teeth!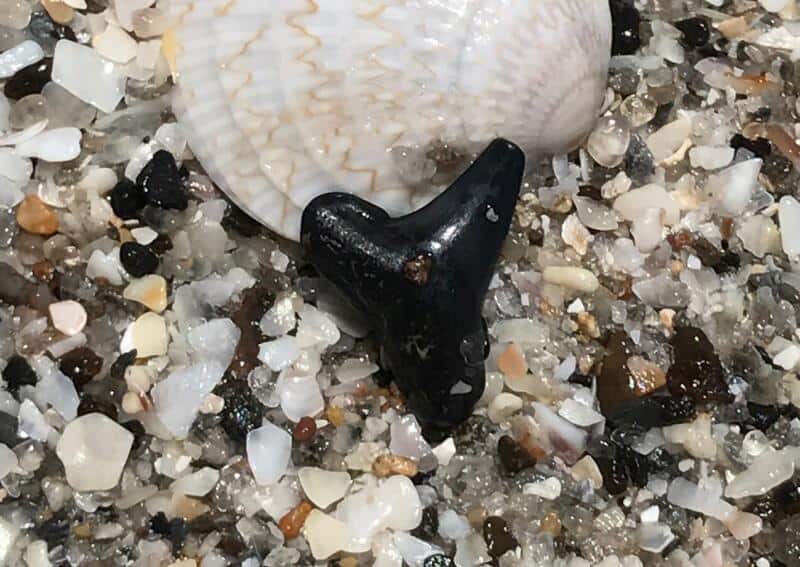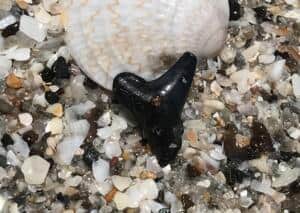 Sporting Events
Charlotte Sports Park
The Tampa Bay Rays hold spring training in the newly renovated Charlotte Sports Park. In addition to the Charlotte Stone Crabs, the Sports Park is home to the Tampa Bay Rays' Class A-Advanced affiliate, the Tampa Bay Rays' Charlotte Stone Crabs. Family-friendly, gleaming improvements have been made to the stadium.
Ed Smith Stadium
This was the Baltimore Orioles' second Spring Training in Sarasota and third consecutively in Ed Smith Stadium. A true "Birdland South," Ed Smith Stadium combines modern amenities with historical Florida architecture.
Stump Pass Beach State Park, Florida
The Barrier Islands Geopark in this area includes Stump Pass Beach State Park, one of the four barrier islands. There are three others: Cayo Costa, Don Pedro, and Gasparilla. A pristine beach on Lemon Bay and the Gulf Coast on this 245-acre property is located on the southern tip of Manasota Key. On one side, you see the wild waters of the Gulf of Mexico; on the other, you see the calmer waters of the luminescent aqua waters.
As the trail comes to an end, it reaches Stump Pass, at the point where the Gulf of Mexico meets the bay. Manasota, Florida, boasts the most Loggerhead sea turtle nesting sites among the Gulf Coast's sea turtle nesting sites. The park's entrance offers paddleboards and kayaks for rent. Kayaking along Lemon Bay's mangrove habitat towards Stump Pass and out into the Gulf of Mexico is the most popular route.
There are also barrier islands just east of Stump Pass you can reach by kayak or boat.
Where To Stay On Manasota Key
Frequently Asked Questions About Manasota Key
What city is Manasota Key In?
Manasota Key is located in the community of Englewood. This community is in Charlotte County and south of Tampa.
What is Manasota Key known for?
Although that may seem paradoxical, Manasota Key's most famous beaches are little-known. Among the secluded beaches in the area are Manasota Beach, Blind Pass Beach, Englewood Beach, and Stump Pass Beach.
Is Manasota Key crowded?
Manasota Key has a beach that is the least crowded in the area.
Is Manasota Key beach private?
It depends. Hotels and resorts privately own some beaches, and others are public.
Are there alligators on Manasota Key?
Alligators exist, but it is rare to see them as they avoid people.
Can you swim at Manasota Key?
Yes, swimming at all the beaches on Manasota Key is possible.
What attractions are near Manasota Key Beach?
Aristakat charters
Bry's Car Service
Blind Pass Beach
Tiki Taxi of Sarasota
Yoga with Elin
Closing Thoughts
Paradise beaches are rare nowadays, and no one likes to share their secret beaches. Perhaps that is why Manasota Key is best known by those from the north vs. Floridians. If you've never visited Manasota Key, it should be on your list of weekends away in Florida!
Looking For More Florida Travel? Start Here.
We participate in the Amazon Services LLC Associates Program, an affiliate advertising program designed to provide a means for us to earn fees by linking to Amazon.com and affiliated sites.
Brit On The Move™ Travel Resources
Ready to book your next trip? Use these resources that work:
Need more help planning your trip? Check out our Resources Page, highlighting the great companies we trust when traveling.