Are you itching for adventure? If you want to get out there and explore more of your country, then a road trip is the perfect way to do it. You can jump into your car and explore somewhere new with friends and family. It is one of the best ways to travel. If you've never made a road trip before, here are some tips to help you plan the best road trip ever.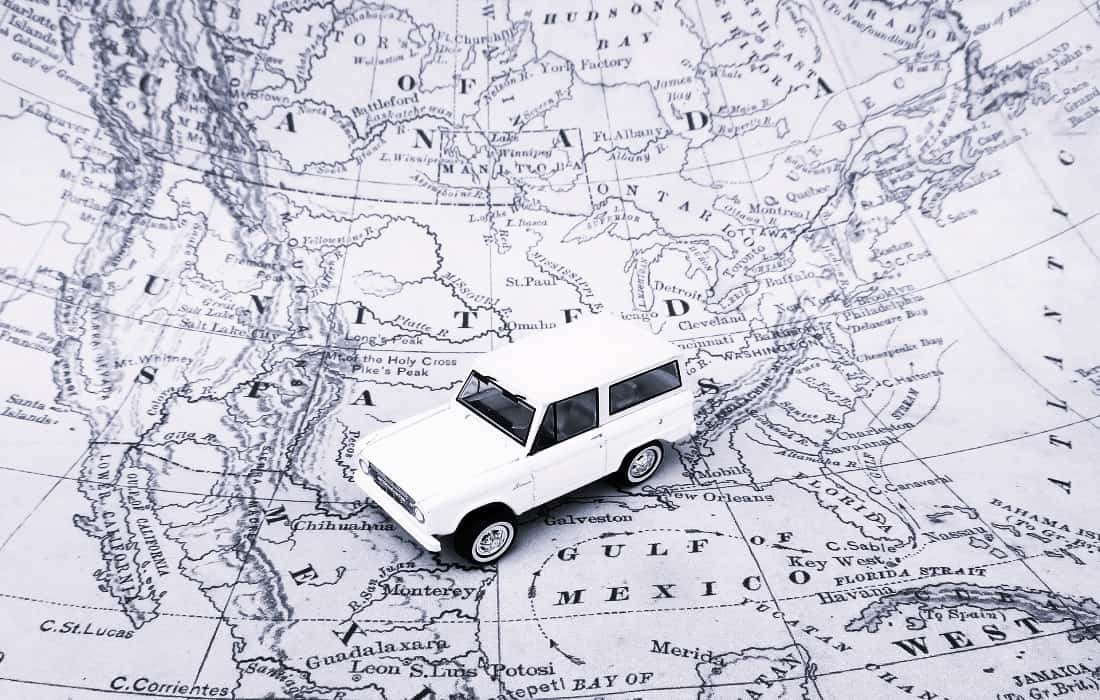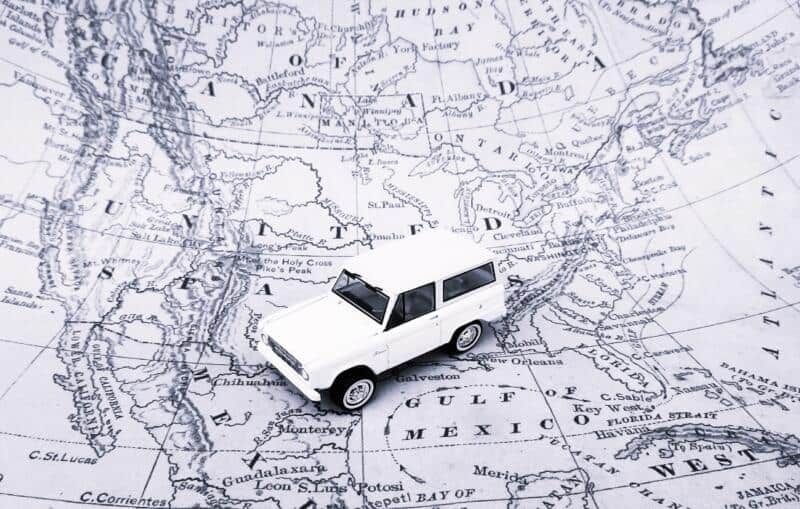 This post may contain affiliate links. Please read our disclosure and privacy policy for more information.
Create A Budget Before You Plan A Road Trip
One thing you probably do not think about when starting to plan a road trip is the concept of budgeting. All fun things that you want to do cost money. To make sure you have the best time, you'll need to think about how much money you can afford to spend each day of your trip. Or, what is your total budget and divide it by the number of days you'll travel.
Set a budget for each day with this amount in mind. Think about paying for food, accommodation, and entertainment. You also need to budget for a vehicle, gas, and tolls. There are many ways to stretch money further. For example, you can save money by camping rather than booking hotels. It's a lot of fun as well as cheaper. To save on entertainment, look online for offers before you head out, use Groupon and pick up coupon books. These often help you save money on what you want to do.
Pick A Destination
You're ready to start planning the actual trip. How to plan a road trip? Once you've set a budget, the next step is to pick the destination.
Is there anywhere in the country you've never been to before but would love to visit? Maybe there's somewhere that you used to go as a kid, and you'd like to see to relive those memories. Perhaps you're looking to head to an event, a national park, or a specific state.
Whatever the reason, find a destination that everyone wants to visit, and then you can start planning your trip.
Plan Your Route
Of course, you're not just going straight to your destination and back when you're on your road trip. That wouldn't be any fun at all. Instead, plan a route that lets you explore different destinations on the way.
Thanks to the internet, this is so easy to do. Look up your starting point and your destination on Google Maps, and then look at what's on the way. What kind of attractions are on that route, and what would you like to see?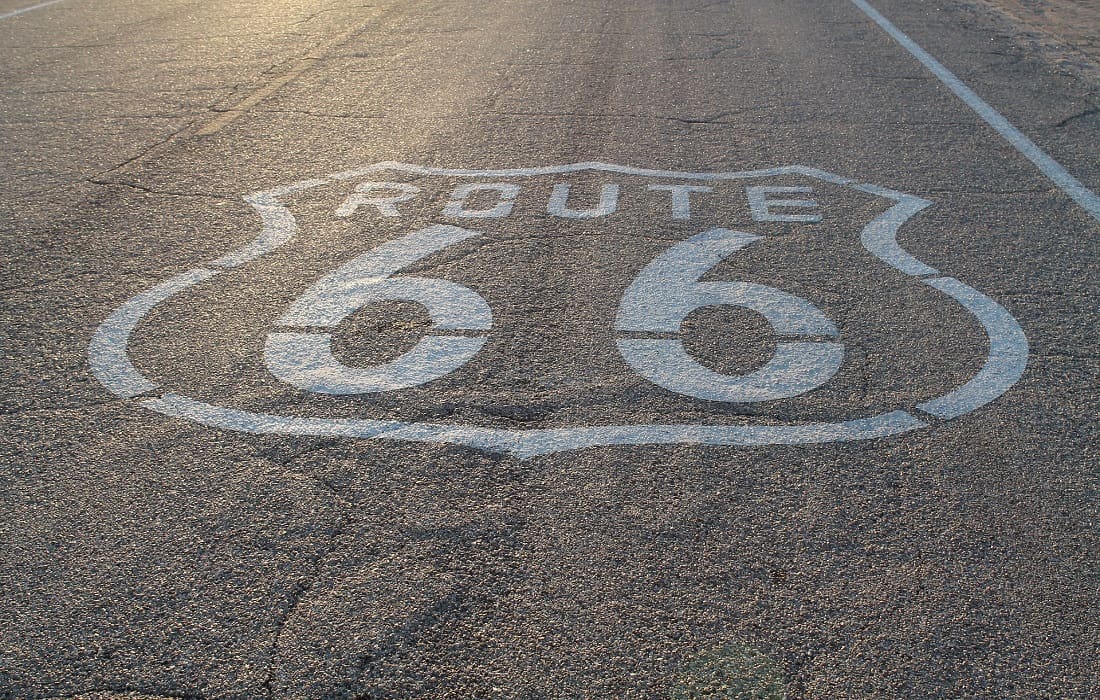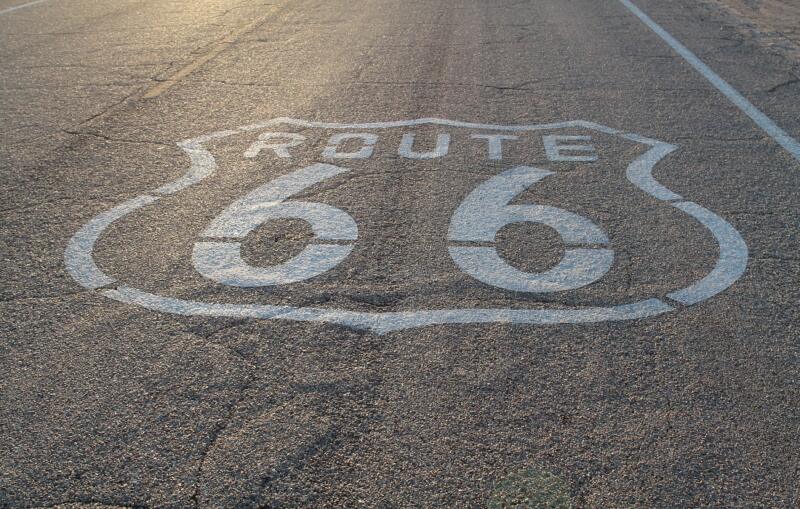 If you're stuck for ideas, browse around social media. Instagram is suitable for this, as you can look up hashtags like #USAroadtrip, and they'll show you what others are doing while they're on their road trips.
Once you have an idea of the places you want to go to, you can create that itinerary. How long do you have for your trip? That will determine how many attractions you visit and how much time you can spend at each one.
Also, remember that you will need time to stop and grab a bite to eat, stretch your legs, etc. Plan downtime into your route so you are not rushing.
Make All Your Bookings In Advance
You want your road trip to be fun and stress-free. A great way to do that is to book things ahead of time. This can be things like hotel rooms or tickets to attractions you want to visit.
This helps as you know exactly where you are heading before starting the trip. As well as this, you'll be able to go to these places without worrying if you have enough in the daily budget, as it'll already be paid for.
Go On A Short Trip First
If you've never gone on a road trip before, go on a short one first. That helps you get used to the car and understand what driving long distances will be like. This could be a single day or a long weekend. Pick a destination a couple of hours away, enjoy what they offer, and then head back in the evening or the following day.
Once you've done this, you'll be able to get ready for a more extensive road trip. It's something that a lot of experienced road trippers swear by.
Ensure You Have The Right Car
When looking into how to plan a road trip, one of the first things you need to think about is the car that you'll be using. It's crucial as that's how you'll get around while on the road. Having the right vehicle is one of the first steps to planning your trip.
You may want to take your car, but it may not be suitable for long trips. Your vehicle may not be big enough for all those traveling. If it's just you or you and a partner on a journey, your car might be big enough. If there are going to be a few of you on the trip, look into getting an SUV or minivan so you can fit everyone in.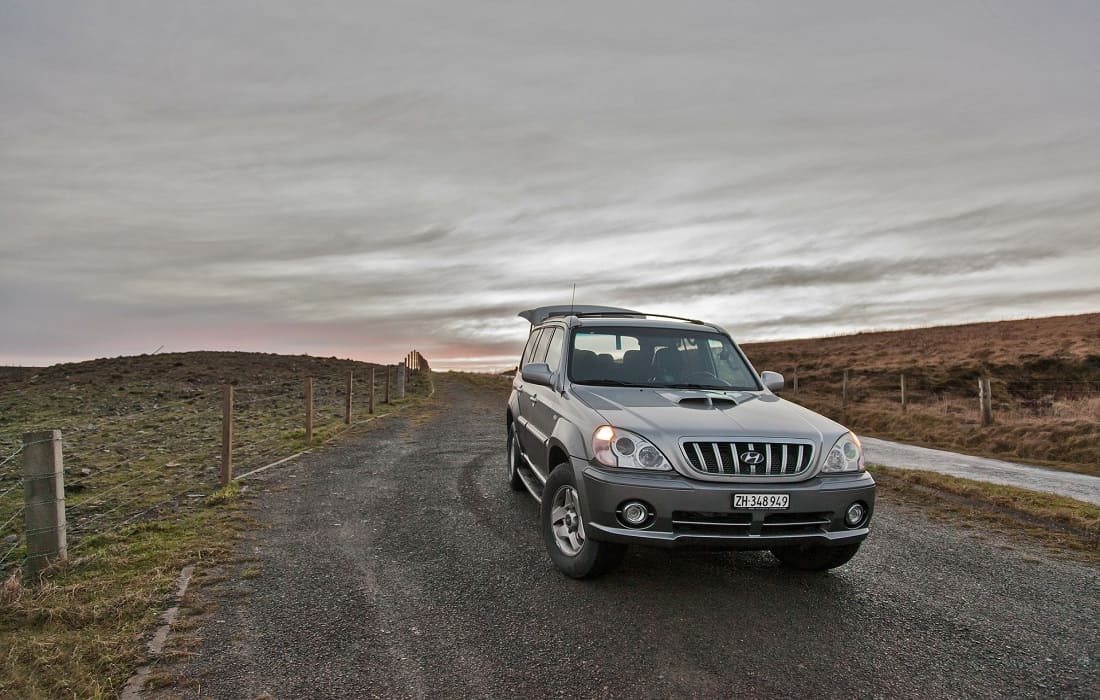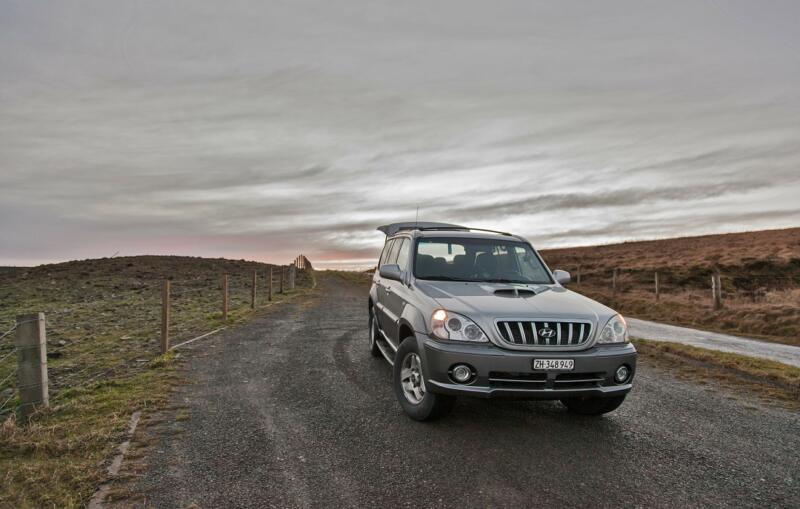 You'll need to consider a few more things when picking a car. Will it have enough room for everyone's luggage? Will it get good gas mileage? Do your research before choosing a vehicle.
Get A Tune-Up
If you decide to take your car, you'll want to get it checked. Many people don't typically think about breaking down at the side of the road. It can happen, so you need to limit the possibility.
Take your car in and get all of the routine service work done. Change the oil, fill the windscreen wiper fluid, and check that all the lights are working. These are all basic checks, but the service crew will give you peace of mind before going out on the road.
Get The Car Ready For The Trip
You're ready to get going; you'll need to pack your car, so it's prepared for the long drive. You'll already have had the car checked, but what about the gadgets and other things you'll need?
For safety, it's highly recommended that you have a dashcam mounted on your dash. This records everything that happens as you drive, and if there's an accident you're not at fault for, it will help you prove it to your insurance company.
You'll also want a phone holder and in-car phone charger. You're likely to be using your phone to navigate your trip, so make sure you hold it up to see and hear it. Having it plugged into the charger will ensure that you won't have the battery die at a critical moment, too.
Ensure you have a spare key for the car, your insurance and car registration documents, and your driving license and passport in the glove box. Having these documents to hand is essential when you're on the road.
Finally, consider adding extra storage to the car, especially if a few of you will be on the trip. Adding pockets to the backs of seats, for example, ensures that stuff won't be floating around the car, keeping it neat and helping you find things when you need them.
How To Pack For Your Road Trip
That's the car kitted out and ready, but what personal items should you bring?
The best thing to do is pack as light as you can. That's especially important when you're looking to take a few people in the car with you. Ideally, try to fit things into hand luggage vs. suitcases. A great way of packing light is to take a smaller amount of clothes and wash them using hotel laundry services when you're shopping for the night.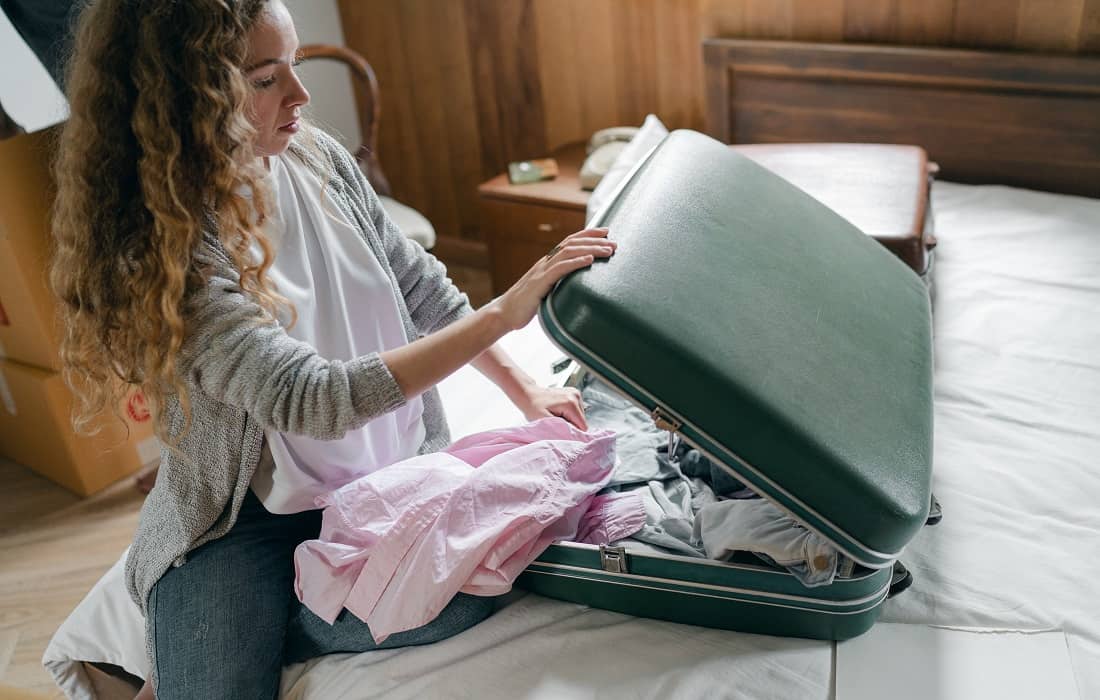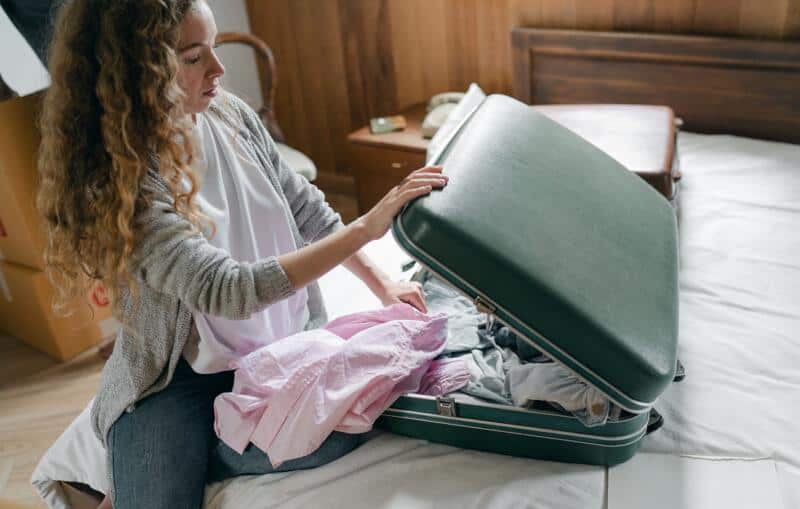 Also, try not to pick up many souvenirs on the road. Remember, it'll have to fit in the car and the rest of your stuff. Keep it to a minimum, and you'll be able to pack your vehicle quickly.
As a final tip, bring a black bedsheet or blanket with you. You can use this to cover the bags when you leave the car unattended as a safety measure.
Grab Some Handy Travel Apps
You may want to look into apps that you can use on your road trips. Some are very handy and will help you on the road. These include:
Parkopedia: This shows you where the best parking lots are, essential when you want to leave the car somewhere and do some exploring.
Waze: This app will help navigate you to your destination, and it also helps avoid traffic jams and other things that will slow you down.
Airbnb: This is a good option for booking accommodation if you're not securing it ahead of time.
Get Your Entertainment Ready
If you're driving, you'll need to have your eyes on the road, but you'll need something to keep you all entertained. There will be extended hours in the car, and it will get boring after a while.
The first thing you need to make sure you have is an aux cord for your phone. That will allow you to connect the phone to the stereo and play almost anything you want. Maybe you'll want to create a fun playlist of songs for the journey, full of songs that everyone will have a good time bopping along to. Having audiobooks or podcasts loaded up is a good idea, as they will help you stay awake and alert as you drive.
As for the passengers can bring all kinds of things with them as well. A tablet loaded up with movies and a pair of headphones can help pass away the hours. They can also bring puzzles, crossword books, and anything else to help them stay entertained.
Closing Thoughts On How To Plan A Road Trip
This is your essential guide to how to plan a road trip. Use these tips to make sure you travel smoothly. Get your car ready and start packing, and you'll be able to hit the road in no time. What will you discover on the way to your destination?
Looking for more travel hacks, start here?
We are a participant in the Amazon Services LLC Associates Program, an affiliate advertising program designed to provide a means for us to earn fees by linking to Amazon.com and affiliated sites.
Author Bio
Madeline Miller is a writer at Write My Book Report and Coursework Writing Services. She covers travel and travel tips and blogs for Do My Assignment.
Brit On The Move™ Travel Resources
Ready to book your next trip? Use these resources that work:
Need more help planning your trip? Check out our Resources Page, highlighting the great companies we trust when traveling.