Nature Adventure Camp Kanakapura, India
Nestled in the lush green landscapes of Kanakapura, Karnataka lies a haven for adventure enthusiasts and nature lovers alike. The Nature Adventure Camp in Kanakapura offers a unique and immersive experience, providing visitors with the perfect opportunity to unleash their adventurous spirit. In this comprehensive guide, we will take you on a journey through this remarkable destination, highlighting its myriad offerings, the beauty of its natural surroundings, and the numerous activities that await those who dare to explore.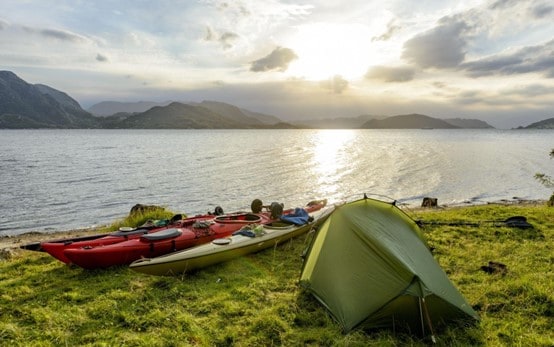 This post may contain affiliate links. Please read our disclosure and privacy policy for more information.
Location and Accessibility
Kanakapura, a small town located just 55 kilometers south of Bangalore, serves as an ideal getaway for urban dwellers seeking to escape the hustle and bustle of city life. The Nature Adventure Camp is strategically situated within easy reach, making it a convenient destination for locals and tourists. To reach Kanakapura from Bangalore, one can opt for a leisurely road trip or public transport.
The camp is approximately 3 kilometers from Kanakapura town and is accessible via a smooth and scenic drive. Its strategic location within this serene environment provides the perfect backdrop for the adventurous activities it offers.
Natural Beauty and Surroundings
Nature Adventure Camp in Kanakapura has lush greenery and a picturesque setting that will captivate any visitor. The camp is nestled amid rolling hills, serene lakes, and dense forests, creating an oasis of tranquillity and natural beauty.
Kanakapura itself is known for its stunning landscapes and verdant hills. The camp is situated on the banks of the picturesque Bananthimari Lake, which adds an element of serenity to the surroundings. This natural beauty serves as a stark contrast to the urban jungles most of us are accustomed to, and it provides an idyllic environment for adventure and relaxation.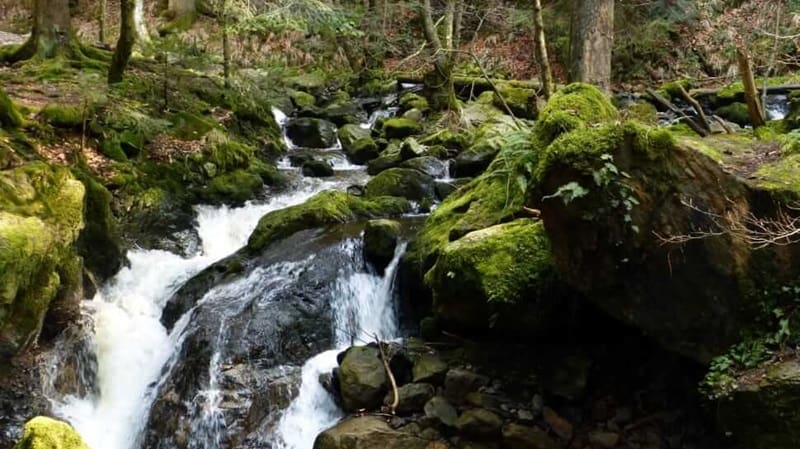 Accommodations
The Nature Adventure Camp in Kanakapura offers a range of accommodation options to cater to diverse preferences and group sizes. Whether you are traveling with family, friends, or colleagues, there is an option that suits your needs.
Cottage Accommodation
The camp provides cozy cottages that offer a comfortable and rustic experience. These cottages are equipped with modern amenities to ensure a comfortable stay. They are perfect for those seeking a blend of adventure and comfort.
Tented Accommodation
The camp offers tents for those who prefer a more adventurous stay. Sitting in a lush green area, these tents provide a closer connection to nature. It's a fantastic option for nature enthusiasts and those seeking a more immersive experience.
Dormitory Accommodation
If you are part of a larger group, the camp offers dormitory-style accommodation, which is cost-effective and allows you to bond with fellow campers.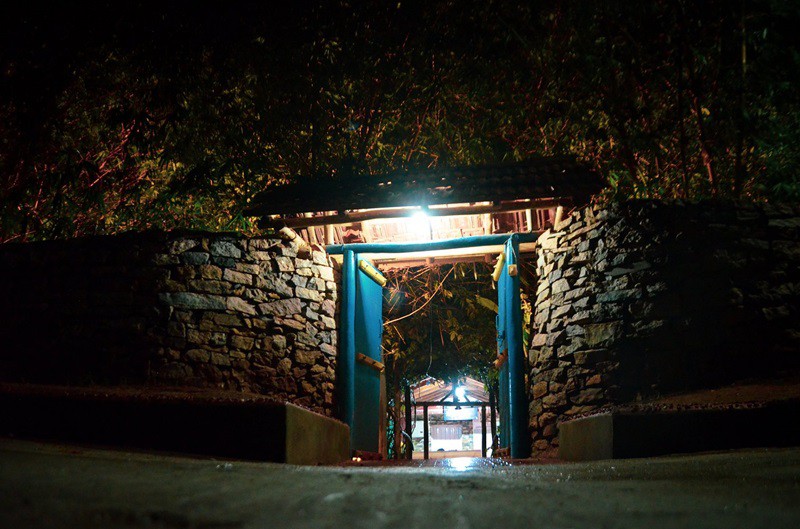 Treehouse Accommodation
The camp also boasts unique treehouse accommodations for those seeking an unforgettable experience. Perched amidst the trees, these treehouses offer breathtaking views of the surrounding natural beauty.
Each accommodation type provides the necessary facilities to ensure a comfortable stay. Whichever option you choose, you'll be in the heart of nature and tranquillity.
Activities at Nature Adventure Camp, Kanakapura
The Nature Adventure Camp in Kanakapura is a hub for adventure enthusiasts. It offers a wide array of exciting and adrenaline-pumping activities that cater to both beginners and seasoned adventurers. Let's delve into some of the activities that you can indulge in:
Adventure Rappelling
Test your bravery by descending from towering rocks while harnessed. Rappelling at the camp is a thrilling adventure that combines adrenaline with breathtaking views.
Ziplining
Soar through the treetops and across the lake on an exhilarating zipline adventure. It's a fantastic way to experience the beauty of the natural surroundings from a different perspective.
High Rope Traversing
For those seeking a high-flying adventure, high rope traversing allows you to navigate an elevated obstacle course, providing a mix of challenge and exhilaration.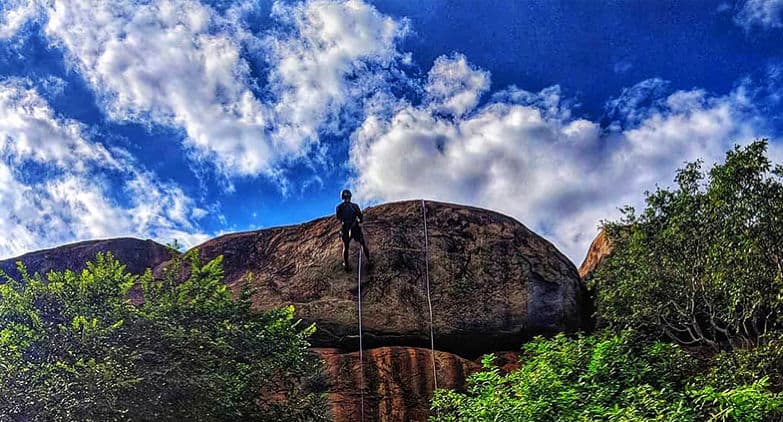 Kayaking
Explore the serene Bananthimari Lake by kayaking on the water. It's a great way to connect with nature while enjoying a leisurely activity.
Trekking
The camp offers guided treks through the lush forests and hills of Kanakapura. Choose from various trekking routes based on your fitness level and preferences.
Paintball
Challenge your friends or fellow campers to an exciting paintball game in a specially designed area. It's a fun way to test your strategic skills and teamwork.
Nature Walks
Immerse yourself in the natural beauty of Kanakapura by taking leisurely walks through the camp's surroundings. You'll have the opportunity to observe the local flora and fauna.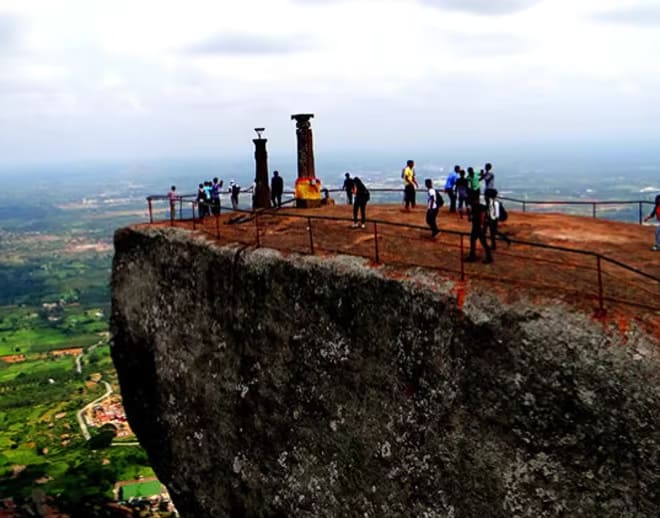 Coracle Ride
Experience the traditional mode of transport with a coracle ride on Bananthimari Lake. It's a unique and enjoyable way to explore the waterbody.
Cycling
The camp offers cycling options, allowing you to explore the scenic beauty of the Kanakapura region at your own pace.
Bonfires and Outdoor Dining
In the evenings, unwind by the bonfire while enjoying a delicious outdoor barbecue dinner. It's an excellent opportunity to connect with fellow campers and share stories of your adventures.
These are just a few exciting activities you can partake in at Nature Adventure Camp, Kanakapura. The camp's experienced and professional staff ensure you can enjoy these activities safely while making the most of your time in the beautiful surroundings.
Adventure for All Ages
One of the outstanding features of the Nature Adventure Camp in Kanakapura is its accessibility to adventurers of all ages. The activities cater to a wide range of age groups, making it an ideal destination for family outings, school trips, corporate team-building exercises, and groups of friends. Whether you're an adrenaline junkie or someone looking to introduce their family to adventure, there's something for everyone.
The safety measures and guidelines at the camp ensure that even children and older adults can participate in activities, all while adhering to the highest safety standards. The experienced instructors and guides are always available to provide assistance and guidance.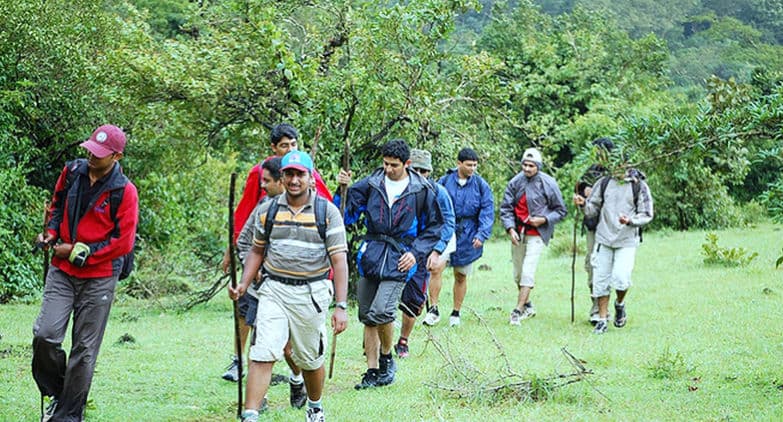 Team Building and Corporate Retreats
The serene and adventure-filled environment of Nature Adventure Camp in Kanakapura also makes it an ideal destination for corporate team-building activities and retreats. The camp offers specially curated team-building programs that foster employee teamwork, communication, and leadership skills.
A corporate retreat to the camp can help your team grow and bond uniquely in a world where teamwork and effective communication are essential for success. Activities like trust fall, rope courses, and problem-solving challenges are integrated into the team-building programs to encourage collaboration and camaraderie.
The serene and distraction-free environment of the camp provides an excellent backdrop for seminars, workshops, and brainstorming sessions. The calming surroundings allow for improved focus and creativity, making it an ideal location for corporate events.
Learning About Nature
Nature Adventure Camp in Kanakapura is not just about adrenaline-pumping activities; it's also a place to learn about and appreciate nature. The camp encourages visitors to connect with the environment through nature walks, bird watching, and wildlife observation.
The region surrounding Kanakapura is rich in biodiversity, with various flora and fauna. From indigenous trees to exotic bird species, the area offers a unique opportunity for nature enthusiasts and aspiring naturalists to explore and understand the region's ecosystems.
The camp also conducts educational programs for schools and other groups, where students can learn about the importance of conservation and sustainable practices. These programs provide a holistic understanding of nature, from the delicate balance of ecosystems to the significance of preserving them.
Delicious Dining
Adventure is bound to work up an appetite, and the Nature Adventure Camp ensures visitors are well-fed and satisfied. The camp features a well-appointed dining area where you can savor various cuisines, including Indian, Chinese, and Continental dishes. The meals are freshly prepared and delicious, catering to multiple dietary preferences.
The outdoor barbecue dinner by the bonfire is a highlight for many campers. It's an opportunity to bond with fellow adventurers, share stories, and enjoy a unique dining experience in the lap of nature.
Environmental Responsibility
Nature Adventure Camp in Kanakapura is committed to responsible and sustainable tourism. The camp is dedicated to preserving the region's pristine natural beauty while ensuring visitors can enjoy it responsibly. Here are some of the environmentally responsible practices in place at the camp:
Waste Management: The camp follows strict waste management guidelines to minimize its environmental footprint. Waste is segregated and disposed of responsibly.
Energy Conservation: The camp is committed to energy conservation through energy-efficient appliances and practices.
Water Management: The camp manages water resources responsibly, emphasizing the importance of water conservation in this region.
Local Engagement: The camp promotes local communities' engagement and ensures that tourism's benefits reach the people in the region.
Nature Education: The camp educates visitors through various programs about the importance of preserving and protecting the environment.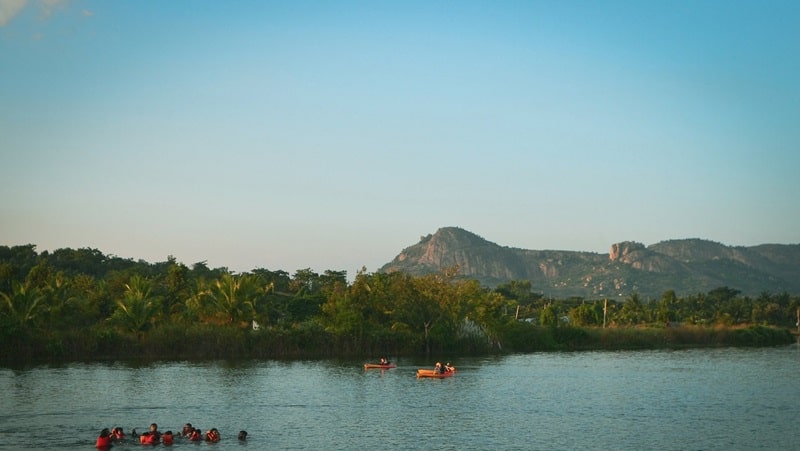 Best Time to Visit
Kanakapura and Nature Adventure Camp can be visited year-round. Still, the best time to enjoy the activities and natural beauty is during the winter and early spring months, from October to March. During this period, the weather is pleasant, and the surroundings are at their most picturesque. Monsoon season, from June to September, can also be a beautiful time to visit if you don't mind a little rain and lush green landscapes.
Booking Information
Booking your adventure at Nature Adventure Camp in Kanakapura is a straightforward process. The camp's website offers all the necessary information, including accommodation options, activity details, and pricing. It's advisable to make reservations well in advance, especially during peak season and holidays.
Safety Measures and Tips
While embarking on an adventure at Nature Adventure Camp, it's essential to prioritize safety. The camp takes the well-being of its visitors very seriously and has implemented a range of safety measures. Here are some tips and guidelines to ensure a safe and enjoyable experience:
Listen to Your Instructors: The camp's experienced instructors are there to guide and assist you. Please pay close attention to their instructions before engaging in any adventure activity.
Wear Appropriate Attire: Ensure you are dressed in suitable clothing and footwear, depending on the activity. For water-based activities like kayaking, it's advisable to wear quick-drying clothing and secure water shoes.
Stay Hydrated: Kanakapura can get warm, so stay hydrated, especially during outdoor activities.
Use Safety Gear: For activities like rappelling, ziplining, and rope traversing, ensure you are equipped with the necessary safety gear, including helmets and harnesses.
Observe Local Wildlife: Kanakapura is home to a variety of wildlife. While observing, respect their natural habitat and maintain a safe distance. Do not disturb or feed the animals.
Follow Environmental Guidelines: The camp has specific rules to protect the environment. Do not litter, and follow all eco-friendly practices during your stay.
Medical Considerations: If you have any medical conditions or allergies, inform the camp staff so they can provide appropriate assistance in case of emergencies.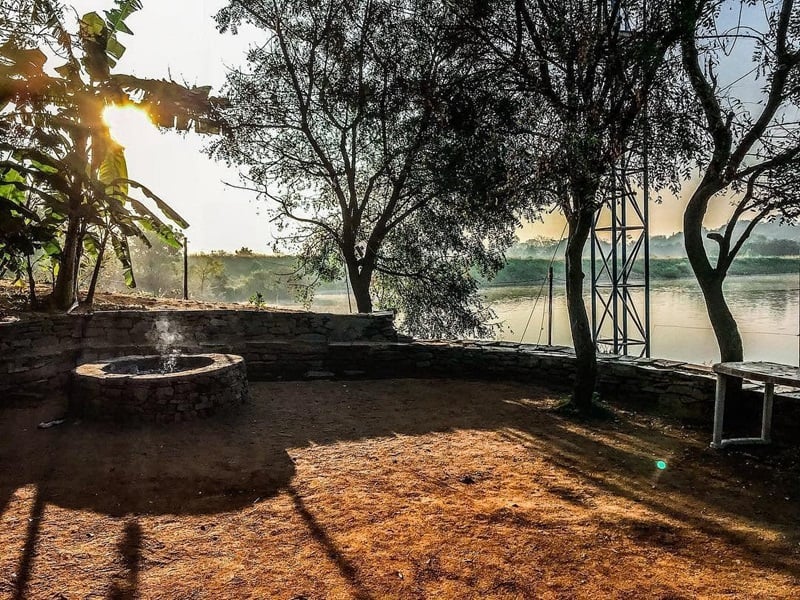 FAQs
How do I book a stay at Nature Adventure Camp, Kanakapura?

You can book your stay at Nature Adventure Camp through their official website or by contacting them directly. They often have online booking options for your convenience.
What is the best time to visit Kanakapura for outdoor activities?
The best time for outdoor activities in Kanakapura is from September to March when the weather is cool and pleasant. However, some activities can be enjoyed throughout the year.
What is the level of difficulty for the treks in Kanakapura?

Kanakapura offers treks for various skill levels. The Bilikal Rangaswamy Betta trek is ideal for beginners, while the Bananthimari Betta trek is more challenging and suitable for experienced trekkers.
Are there age restrictions for adventure activities at the camp?

The age restrictions may vary for different activities. It's recommended to check with the campsite for specific age requirements for each adventure.
Can I bring my camping gear to Nature Adventure Camp?

Generally, the camp provides tents and accommodations, but it's a good idea to confirm with them if you plan to bring your camping gear.
Closing Thoughts
Nature Adventure Camp in Kanakapura offers an unforgettable escape from the hustle and bustle of city life. Whether you're seeking an adrenaline rush, a connection with nature, or a team-building experience, this camp has it all. With a stunning natural backdrop, a range of adventure activities, and a commitment to responsible tourism, it's an ideal destination for individuals, families, groups, and corporate teams. Unleash your adventurous side and discover the beauty of Kanakapura at Nature Adventure Camp. So, pack your bags and prepare for the adventure of a lifetime in the lap of nature.
Author's Bio
Sunil is an adventurous and avid travel writer passionate about exploring the world's most captivating landscapes. With a background in geography and a deep love for the outdoors, Sunil has dedicated years to trekking, mountaineering, and immersing themselves in the beauty of our planet.
Looking for more on India? Start Here:
We participate in the Amazon Services LLC Associates Program, an affiliate advertising program designed to provide a means for us to earn fees by linking to Amazon.com and affiliated sites.
Subscribe to our newsletter and get the best travel tips and inspirational stories delivered monthly. No spam, no sales pitches – TRAVEL!
Brit On The Move™ Travel Resources
Ready to book your next trip? Use these resources that work:
Need more help planning your trip? Check out our Resources Page, highlighting the great companies we trust when traveling.