The Ultimate New England Road Trip Itinerary
New England has some of the most beautiful scenery in the United States. However, if you are planning on taking a New England road trip, you need to plan ahead. There is so much to see and do that it can be easy to burn through a 5-day New England road trip without having seen nearly all that you want to see.
Part of it is proper time management. You definitely cannot wing it when checking out New England vacation spots. There is so much to do on the New England coast alone that you will need to take more than a few trips to see it all.
A map of New England is just the starting point. Plan your New England coast road trip with a 7-day New England road trip itinerary. There are key points to hit the first time to see the essential things the first time around.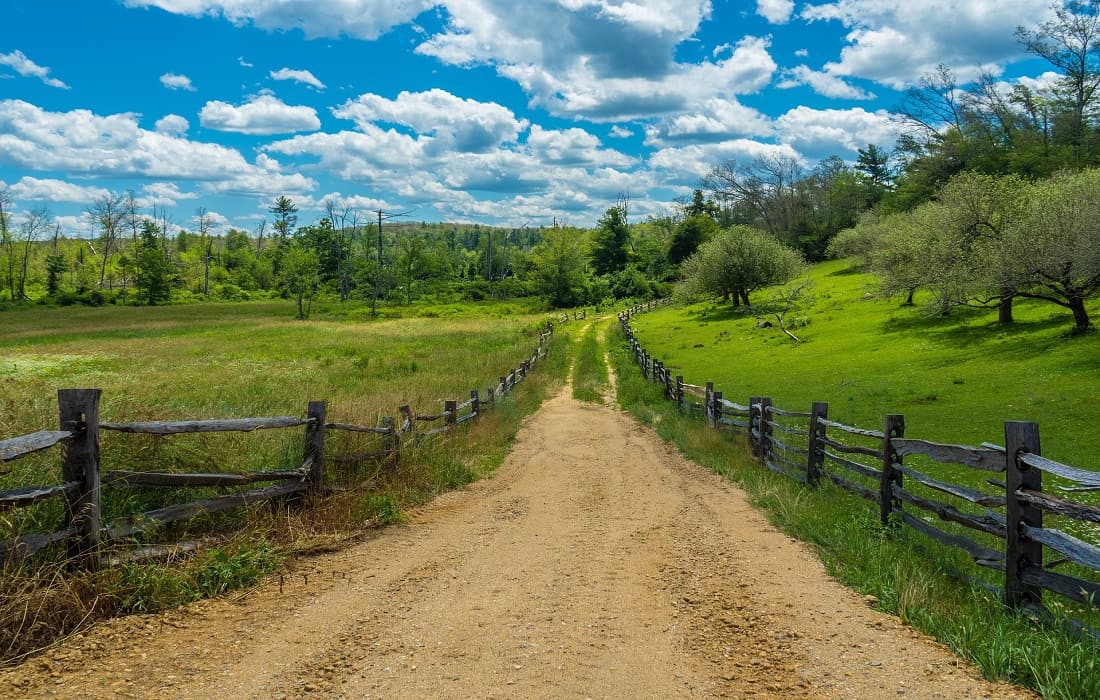 This post may contain affiliate links. Please read our disclosure and privacy policy for more information.
How to Prepare for a New England Road Trip
It helps to have an RV Generator when planning a New England road trip itinerary, especially taking a recreational vehicle. This way, you have fuel to cook with, and you can run minor electronics off of it for a little while at a time. It makes the road trip a little more like home while on the road.
You also have two options. You can get a New England map and do it like the old days. Or you can find a digital map of New England states online anywhere. Just make sure you scout ahead because New England weather can be finicky, and you can be taken by surprise by the conditions.
Make sure that you have an idea of New England tours available when you go, too. Tons of great tours show all the historical sites in the area, allowing you to get the most of the vast history that the area has to offer.
Finally, make sure you are familiar with New England law. Some things might take you by surprise if you are not adequately prepared. Even just a quick overview is enough to give you an idea about what to expect.
There are plenty of excellent road trip options, especially for those looking for ways to spend time with their families. Here are the best options when planning your itinerary.
5 New England Road Trip Itineraries
Are you looking for a good New England road trip itinerary? Everyone who has been to the area will no doubt have their suggestions. The key is to make sure that time is managed efficiently to be seen during the trip.
There are plenty of essentials to see, but which places do you have to go to in a shorter period? Here is the itinerary that will leave you feeling great about your trip and make you want to come back a few more times to see everything else.
1. Downtown Boston
If you are planning a Boston vacation of any kind, you know that you could easily spend the entire trip in Boston. It is one of the most historical and famous cities in the United States, and there is more to do than you could imagine.
Where is Boston, you may be asking? It is the heart of New England, one of the biggest cities on the east coast, located in Massachusetts. It is a destination for millions every year and one of the most popular cities there is.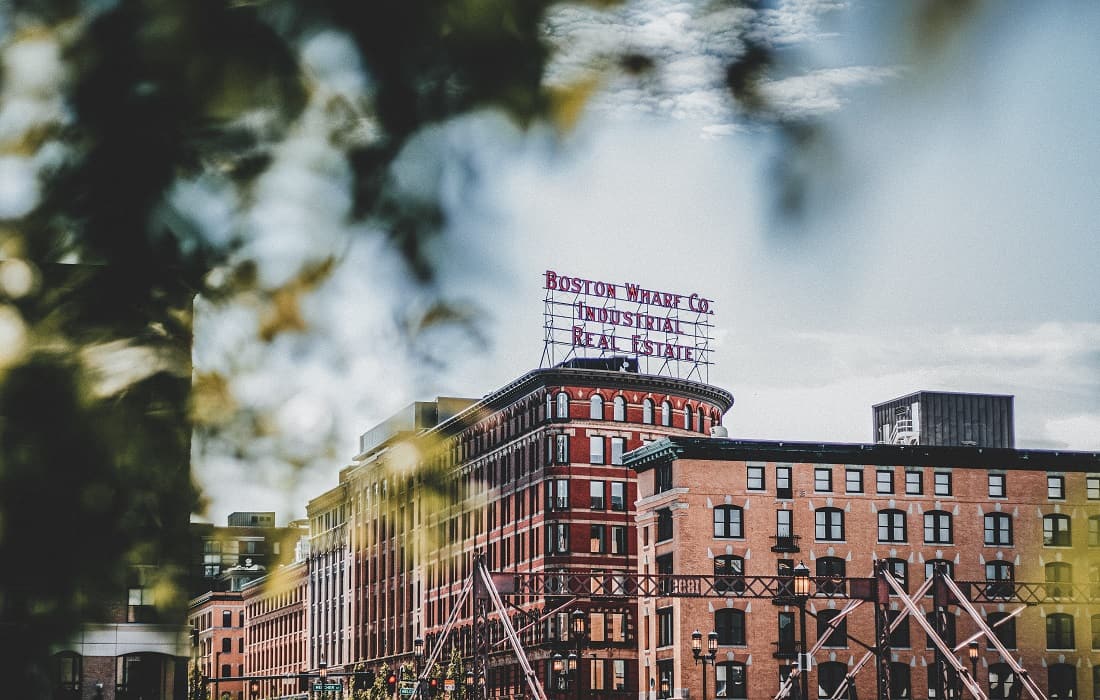 You can start around the greater Boston area, hitting up some of the most famous things like the old Boston Garden. Catching a game at Fenway Park is another must as the Red Sox are a staple of Boston and America. Or you can just tour Fenway Park.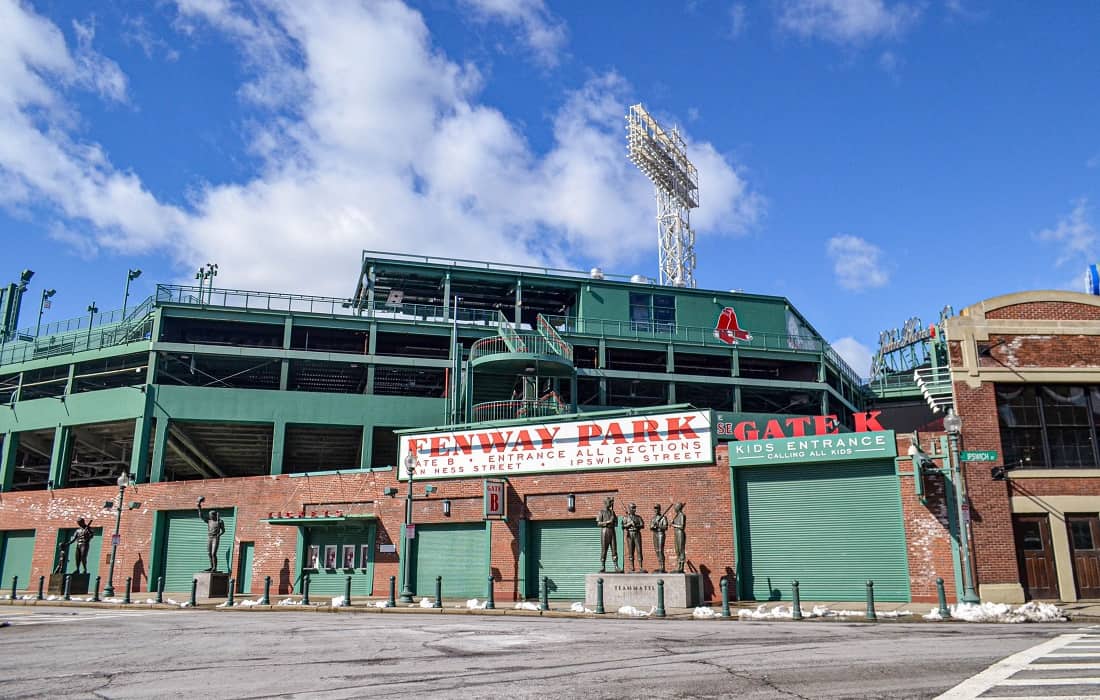 It is also one of the most historical places in the United States, dating back to the colonial period when America was just a collection of colonies owned by Britain. It is a great place to learn much about the beginnings of the United States.
Don't Miss These In Boston
2. Maine National Parks
You have no doubt heard about Bar Harbor, Maine. But what is it? What to do in Bar Harbor, Maine, that makes it worth the visit? If you are looking for things to do in Bar Harbor, Maine, look no further than the largest national park in the country.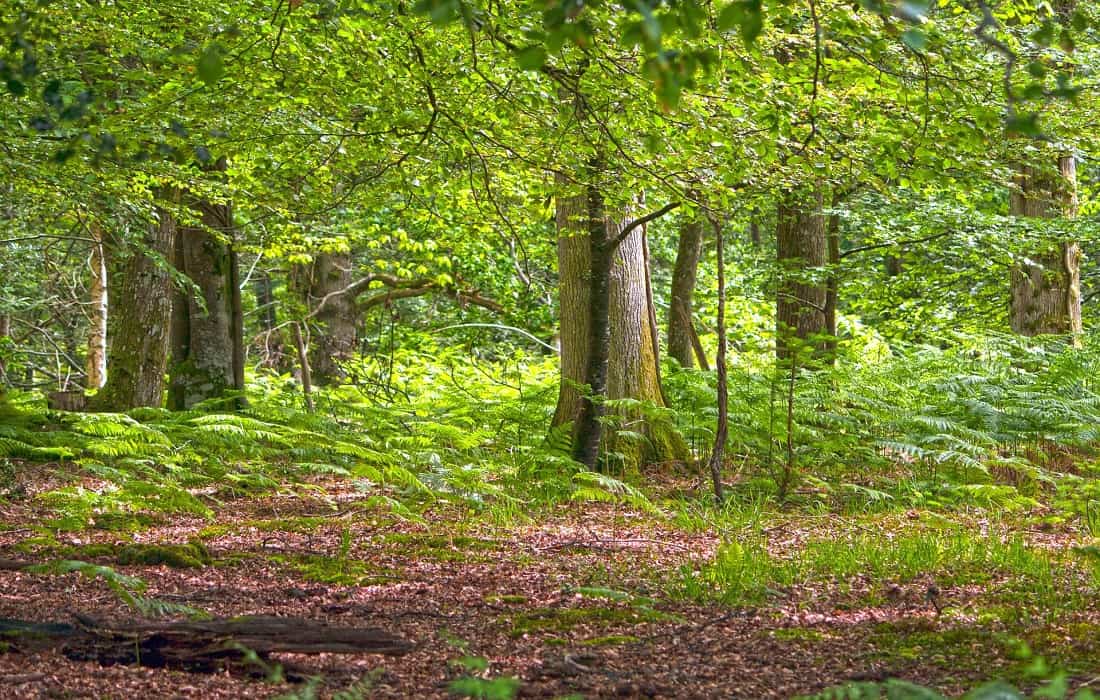 The national parks in Maine are worth the trip alone. It is the largest national park in the US, and the park loop road will keep you busy for far longer than you could have ever hoped. Whether you are someone who enjoys the outdoors or not, you will love these national parks. Wolfe's Neck Woods State Park, in particular, is a favorite among locals and tourists alike.
Don't Miss These In Maine
Whereas Boston is a great place to see historical sites, Maine is the place to go for those who love the outdoors. The beautiful national parks will keep you occupied for days and definitely will be something you want to see again.
3. Vermont Cities
Vermont tends to get lost in the shuffle when thinking about the destinations in New England. But cities in Vermont, particularly the small towns in Vermont, can wind up becoming significant destinations. The biggest cities in Vermont have that quaint feeling, though, which makes it feel like small-town life no matter where you are.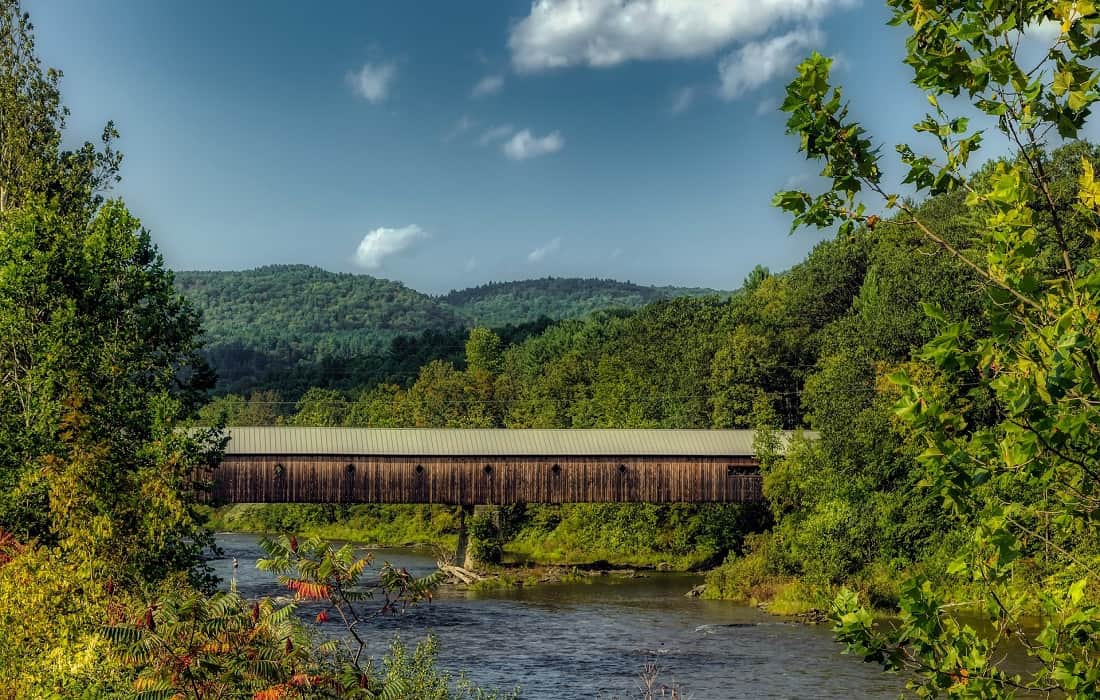 You can also partake in many outdoor activities. Ski-in ski-out Vermont, check out Crystal Lake Vermont for some stunning outdoor scenery, and Rocky Neck State Park is camping for a unique outdoor experience like no other.
Don't Miss These In Don't Miss These In Vermont

New Haven city hall is a historical destination as Vermont is also from the colonial era though it doesn't get nearly as much love as Massachusetts. There is much and more to do in Vermont, even if they may not jump out immediately.
4. Cities in Connecticut
Like Vermont, Connecticut towns don't get the love that they should. Connecticut National, Connecticut River Valley, and Connecticut beaches are beautiful and one of the hidden gems of the entire New England region.
The best beaches in Connecticut rival some of the best beaches in the country. Even better, they are not relatively as crowded as some of the popular ones in, say, Florida or California. That means being able to spend time quietly on the beach, enjoying the sun and the sand.
Much like Boston and Vermont, there are plenty of historical sites to see as well. There are more than a few trips worth of historical sites worth visiting in New England for those who consider themselves to be history buffs. Even if history isn't your thing, there are more than a few sites that can get even the furthest thing from a history buff interested in the beginnings of the United States.
5. Cape Cod Town
Cape Cod weather is an attractive aspect in itself. The Cape Cod Canal is a destination for those in New England looking to take a trip but stay within the region. The National Seashore in Cape Cod is one of the most beautiful areas in the region and a must-see for locals and visitors alike.
Race Point offers some of the most beautiful, sandy beaches that you could hope to see as well. And because it is in New England, you can also get a little bit of a historical touch with the Race Point lighthouse. It is the perfect combination.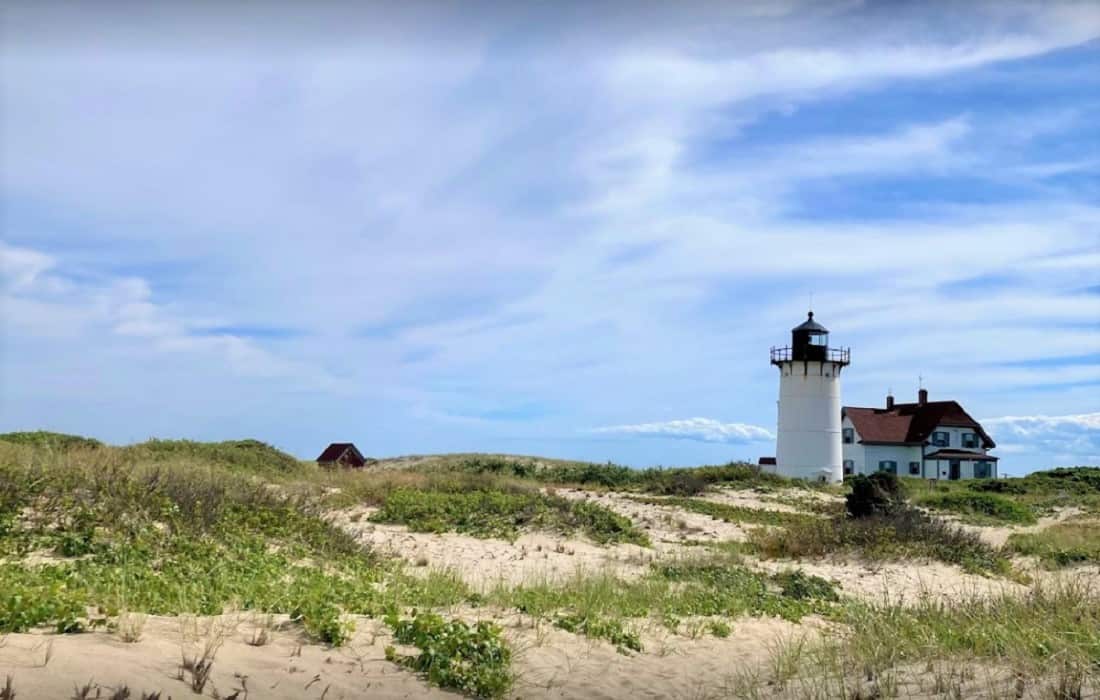 Cape Cod Town is home to some of the most beautiful natural scenery in New England. There is so much more than meets the eye, from the trails to the beach, the heritage museum, to the Pilgrim monument. It is an eye into the area's history without being a little too "boring" like some historic areas.
Don't Miss These In Cape Cod

There are plenty of things to do in Provincetown, too, from a great food scene and even the excellent Provincetown beaches. You can get the best of both worlds depending on where you go, with warm days to spend at the beach and crisp evenings to get the entire New England atmosphere.
Closing Thoughts
There is so much to see and do in New England that you can't possibly hope to see it all in one trip. Still, with the proper itinerary, you can make the most of your 5- or 7-day New England road trip and get a ton fit into one trip.
When you have the proper itinerary, not only can you hit the essentials, but you can get an idea of what you may have missed. Besides, you will want to come back for more than a few trips to see all that New England has to offer.
Not only that, but you can also get a better idea of what weather may be like during that time of year, what to expect from road conditions, what you might spend on things like food, and more. You will become an expert on New England road trips in no time and better prepared when you inevitably go back in the future.
Looking for more posts to inspire you? Start here:
We are a participant in the Amazon Services LLC Associates Program, an affiliate advertising program designed to provide a means for us to earn fees by linking to Amazon.com and affiliated sites.
Subscribe to our newsletter and get the best travel tips and inspirational stories delivered monthly. No spam, no sales pitches – TRAVEL!
Brit On The Move™ Travel Resources
Ready to book your next trip? Use these resources that work:
Need more help planning your trip? Check out our Resources Page, highlighting the great companies we trust when traveling.