The 20 Best Places to Kayak in Florida
Kayaking in Florida is one of the most sought-after activities that everyone can participate in. If you kayak in Florida, you will enjoy some of the most pristine landscapes America offers.
Amidst the various boating and paddling sports, kayaking is one of the most fantastic and thrilling activities. It connects you to the natural world and relaxes your body and mind. You can participate in kayaking and become one with the air and water surrounding you.
There are so many different places to kayak in Florida. So many it's impossible to list them all. Kayaking in Florida calls enthusiasts from all over the world. It promotes the growth of unity, harmony, and sportsmanship between the people on kayaks and the natural wildlife. Kayaking is the perfect opportunity to spend quality time with your friends and family, and it's a way to explore what Florida has to offer on the water.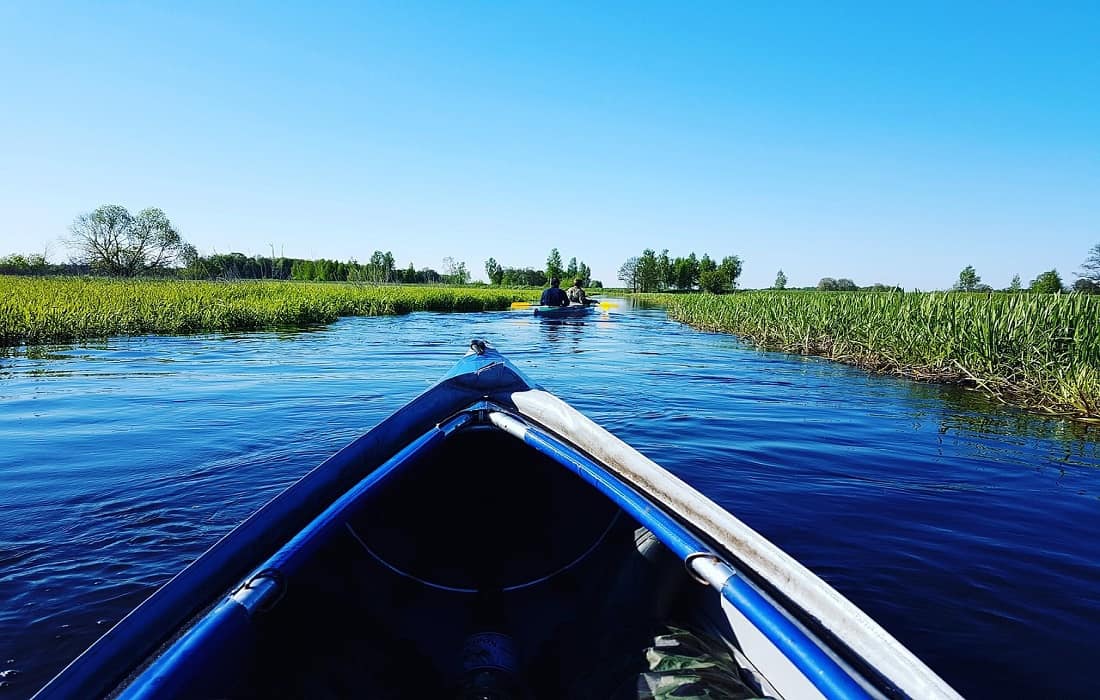 This post may contain affiliate links. Lease read our disclosure and privacy policy for more information.
About Kayaking In Florida
Florida houses plenty of recreational opportunities. Amusement parks, nature, camping, and tons of water sports for the people to enjoy. Amidst them, kayaking is extremely popular because Florida has diverse, rich water bodies and coastal areas. You've got it all covered in Florida. From warm and clear springs to greenish-blue oceans and lakes. There is a perfect spot for every kayaking enthusiast in this state.
Whether to explore nature and wildlife or enjoy a calm and peaceful day, kayaking in Florida will please you, and you will be back for more.
So, here's a list of the 20 best places to kayak in Florida. This list will help you determine some locations to visit when in Florida:
1. Tampa Bay: Shell Key Preserve
Shell Key has constantly been rated as the top place to kayak in Florida. It has also been listed as one of the best places to kayak in the US. You can take day or night tours here. The night tours are called "Glow Tours." Day and night tours offer a fun and memorable kayaking adventure at this clear and eco-friendly spot. If you opt for the night tour, an LED light is attached to your kayak as you paddle through the Shell Key preserve waters.
There is a wide variety of marine life here. Look out for the dolphins, starfishes, conches, manatees, and other marine life you can expect to see here.
If you rent a transparent kayak, view the native plants, such as natural mangroves, as you glide through the area.
2. Rainbow Springs State Park
Once a centuries-old pilgrimage site, this hidden treasure has been converted into a state park. A popular tourist and holiday spot for hiking, tubing, paddling, geo-seeking, camping, kayaking, and canoeing. You can walk through the lush and rich mossy woods or explore them on the water. Not in the mood for the water? Relax on a hammock, then cool off in the springs.
*Note, Rainbow Rivers Spring Park is Brit on the Move's all-time favorite place to kayak in Florida. Not only is it where her boating adventures begun it's still her favorite state park.
Housing some of the best forms of local wildlife and flora along Rainbow River's aquatic preserve is like no other. While kayaking at this breathtaking state park, you will experience the richness of moss-draped cypress trees, wading birds, and otters. The availability of several facilities, like shower stations, restrooms, picnic spots, diners, eateries, etc., make it an ideal place for kayaking in Florida.
3. Winter Park Chain of Lakes
The Winter Park Chain of Lakes got its name because it consists of six lakes linked by navigable canals. The connected lakes are Lake Virginia, Lake Mizell, Lake Osceola, Lake Maitland, Lake Nina, and Lake Minnehaha. These lakes are very popular for waterskiing, kayaking, boating and fishing, and paddleboarding. You c n launch your kayak from the two public launches:
The Dinky Dock on Lake Virginia
Fort Maitland Park
Winter Park Chain of Lakes provides exquisite views of birds and wildlife. It is also home to many private and historic homes and estates. There is even a tour you can take that navigates you through the canals while explaining the history of the houses. Or, you can launch your kayak and explore the chain of lakes on your own.
Ramdom Fact: Brit on the Move has a home in Central Florida where Winter Park is located. And, while this is know as a hot spot to kayak in Florida, she's never done it here! Nor has she taken the boat tour of the Winter Park Chain of Lakes.
4. Crystal River
This coastal city in western Florida houses several state parks. The Crystal River National Wildlife Refuge, the Crystal River Archaeological State Park, and the Three Sisters Springs Wildlife Refuge. This place offers a combination of rivers, estuaries, lakes, oceans, and springs. All of which are accessible from the central bay. The wildlife here is second to none. You will see manatees, dolphins, and possibly an alligator. Tourists and locals love to paddleboard here, and this area is well-known as a hot spot to kayak in Florida.
Indulge yourself in the high-quality seafood available at the resorts or go out and catch your own dinner. The Crystal River provides one of the best opportunities for swimming with gentle manatees. Thousands of manatees gather at Three Sisters Springs in Winter. And guess what? You can access Three Sisters Spring on your kayak.
Lastly, explore the warm gulf waters and try diving for scallops. This is one of the most picturesque places to add to your list of places to kayak in Florida.
5. Pine Island
Situated on the Gulf Coast, Pine Island is the largest island in peninsular Florida in the USA. Its laid-back atmosphere, peacefulness, and pleasant natural environment make it an excellent spot for kayaking in Florida. Home t different wildlife forms and aquatic fauna, you can also explore the acres of palm and tropical fruit plants and groves here.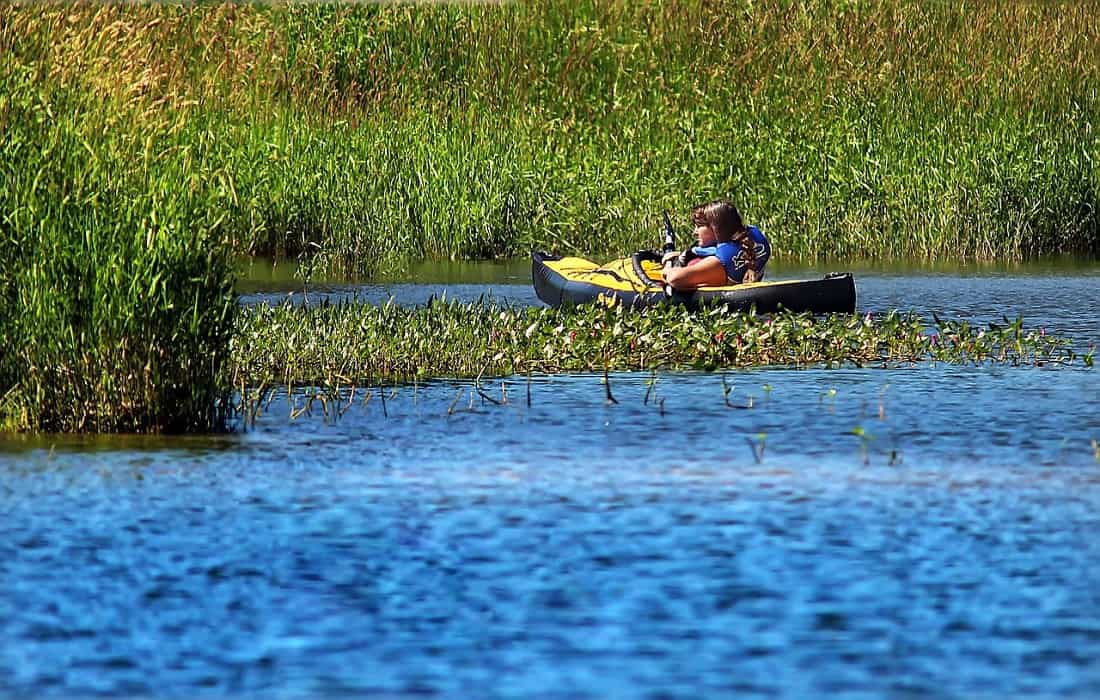 The mangroves and aquatic preserves make for the perfect vista. Navigate your kayak to watch different fish and birds in their natural setting—geo-explore amidst this Floridian waterway's calming and lush green banks. Pine Island Aquatic Preserve waterways are for you if you intend to canoe along with kayaking.
6. Suwannee River
The Suwannee River is known for delivering a timeless experience. The Suwannee River is one of the best ways to experience Florida's authentic and rustic side. Lesser know and off the beaten path, the Suwannee River is a river you want to kayak in Florida if you seek solidarity. Unlike other state parks, this one is not packed with tourists.
The Suwannee River connects to the Withlacoochee River. This makes it an excellent location to kayak. There are remnants of a 19th-century steamship and two ghost towns now claimed by wilderness and imperiled native species. You can explore by kayak or foot and have an unforgettable and enriching historical experience. If you plan to kayak in Florida, ensure that the Suwannee River is on your list.
7. Merritt Island National Wildlife Refuge
What better place to kayak in Florida than a national wildlife refuge?
Situated on the Atlantic coast of Florida's largest barrier island, it also houses NASA's Kennedy's Space Center and the Visitor Complex. Merrit Island offers tons of boat ramps and kayaking facilities so that you can explore the area.
This area is very popular with locals who like to fish here, kayak, windsail, etc. The water here is full of smaller barrier islands you can claim for the day. However, know that this area always has visitors.
8. Weeki Wachee Springs State Park
If you are unfamiliar with Weeki Wachee Springs State Park, it is a state park that's somewhat famous in Florida. Famous for being home to live mermaids. The park also hosts Buccaneer Bay and Buccaneer Bay Water Park. Activities include riverboat rides, kayaking, paddleboard rentals, and animal shows. And the park offers several camping programs.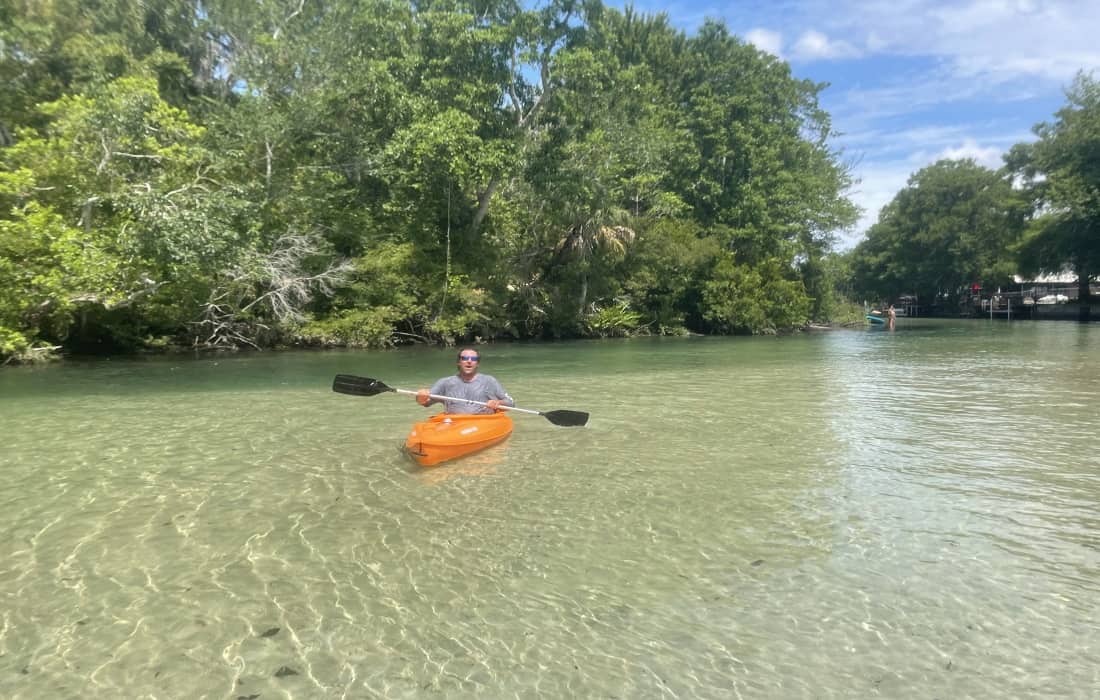 One of the best ways to enjoy kayaking in Florida is by visiting the Weeki Wachee Springs State Park. With bright blue water and a good current, paddling the river north or south is effortless. This spring-sustained river is stunning. You can launch your kayak from the Weeki Wachee Springs State Park or Rogers Park.
Several rentals and shuttle services are close to Weeki Wachee Springs State Park. Weeki Wache is one of Florida's best family-friendly kayaking and boating areas.
9. Rock Springs
Rock Springs is created from a series of springs that feed the river run. A gorgeous natural waterway with crystal clear and paddle-friendly waters. The gentle and slow movement of the currents allows you to see various wildlife like otters, turtles, and fish. There are pine flatwood forests along the shore to see plenty of birds and deer.
10. Tampa Bay: Tarpon Springs
Home to beautiful and mesmerizing dolphins, manatees, tarpons, and other aquatic animals. Tarpon Springs of Tampa Bay offers plenty of memorable and fun-loving kayaking experiences.
Many seasonal tour providers offer visitors an opportunity to see the dolphins, tarpons, tropical fish, and stingrays up close, aside from the great kayaking and breathtaking wildlife. There are many Victorian-style houses furnished around the early 1900s that add to the beauty of this place. You can even kayak or paddle to the waterfront shops and enjoy a bite at the highly-acclaimed Greek restaurants here.
11. Blackwater River
Black Water River sits inside Blackwater River State Park. The white sand beaches contrast the dark water at Blackwater River. This creates a visually stunning and enthralling location. Open to paddlers of all types, it is the perfect place for kayaking in Florida. There are multiple launch points to launch your kayaks here, which are easily accessible. If kayaking is not your thing, you can try tubing, paddling, canoeing, and other water-based activities.
There are facilities for day and overnight kayaking adventures on the Blackwater River and Coldwater Creek Jupiter Creek. Available with rental facilities, you can rely on this beautiful nature house for a great kayak adventure.
12. Fort Pierce
You are known for fantastic evening sightseeing and adventurous paddling trips: Fort Pierce houses unique, hard-to-find marine creatures like the bioluminescent comb jellyfish. If you use a transparent kayak, you can see them lighting up the dark waters beneath you in the evenings. Plenty of mangroves form a tunnel-like structure and add to the place's beautiful atmosphere.
With a flashlight and a glow-in-the-dark lamp, you can maneuver your kayak through the dark coves and between the mangrove structures and experience the best nighttime kayaking in Florida. Kayaking here will be more memorable than any day paddling for you and your family.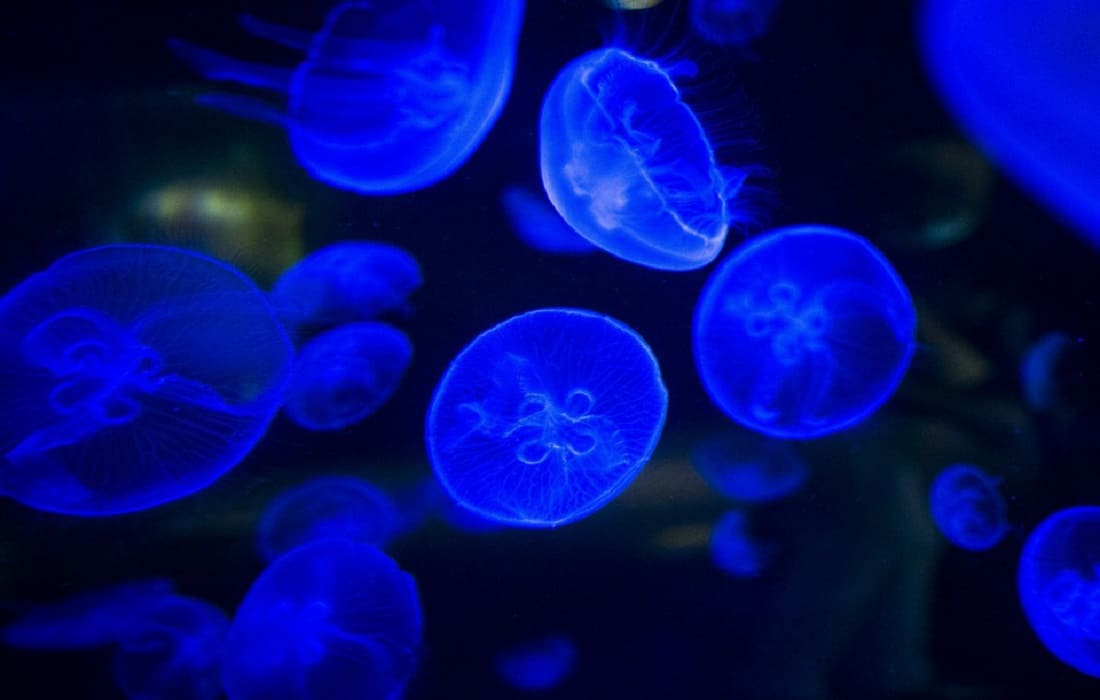 13. The Beaches of Destin
The beaches of Destin provide an excellent kayaking site along the Emerald Coast of Florida. The clear, warm, green water sparkling in the golden sun's rays is perfect for enjoying the atmosphere while kayaking. One of the most popular kayaking trails runs from Destin Harbor and connects to the nearby Crab Island.
Crab Island is famous! It's a giant sand bar that can only be reached via water. It boasts floating eateries and a water park despite being on the water! You can easily kayak out to Crab Island and bask on a sand bar for the day.
14. Jupiter
Jupiter is on the Indian River. A river that is home to beautiful brackish and blue-green water and plenty of aquatic wildlife. It is a perfect spot for you to kayak in Florida. The waters here connect to wild beaches where you can stop and dock. Enjoy a pleasant and relaxing moment amidst the quiet surroundings, only broken by the sound of water washing over the shore.
The Marina and the Jupiter Pointe Club have two launch points, giving you easy access to start your kayaking adventure.
15. Coastal Dune Lakes, South Walton
They are considered to be the treasure of Florida. The Coastal Dune Lakes are a prevalent natural occurrence. They are only found in five places around the world. There are fifteen n coastal dune lakes in South Walton. All of which lay along the 30-A highway corridor. Next to Camp Helen and Inlet Beach, Lake Powell is the largest lake and offers excellent kayaking and boating experiences.
Apart from kayaking, you can also explore the classic Florida cottages.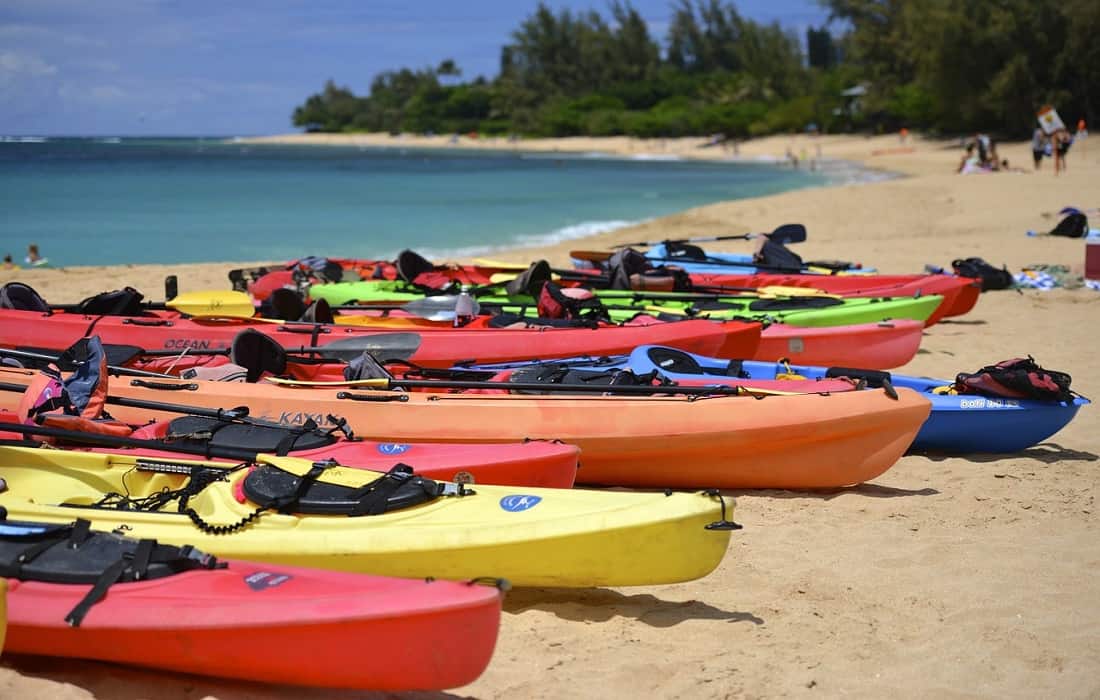 16. Little Talbot Island State Park
The campgrounds of Little Talbot Island State Park have remnants of the underdeveloped barrier islands from Northeast Florida. The beaches extend up to five miles and have three-mile-long bike trails. There are various fun things to do here, and kayaking is just one. Try surfing, beachcombing, fishing, bird watching, or hiking.
The lush green forest and the tapestry-styled clusters of roots, cedar, and palm trees provide a scenic landscape you will enjoy while camping or paddling on your kayak here.
17. Rivers of the Green Swamp
The Green Swamp is located in the heart of Florida. The rivers of the Green Swamp cover around 870 square miles of the water body area in Pasco, Polk, Lake, Hernando, and Sumter counties. It also acts as the significant headwater source for four chief river bodies, the Hillsborough River, the Withlacoochee River, the Ocklawaha River, and the Peach River.
Due to its richness in terms of waterways and boating canals, the Green Swamp, as a whole, offers plenty of locations to indulge in kayaking. The breathtaking landscape adds to the kayaking experience for visitors.
18. King's Landing
King's Landing is publicized as Nature's Theme Park. Situated near Orlando and on the clear and transparent waters of the Rock Springs Run.
Launch your kayak at King's Landing on the Baptist Camp road. King's Landing is one of the most iconic spots to kayak in Florida. Perhaps one of the most photographed of all. Most people have seen a clear crystal water photo with a white powder sand bottom. It's a massive hit on Instagram because it offers the most breathtaking scenery.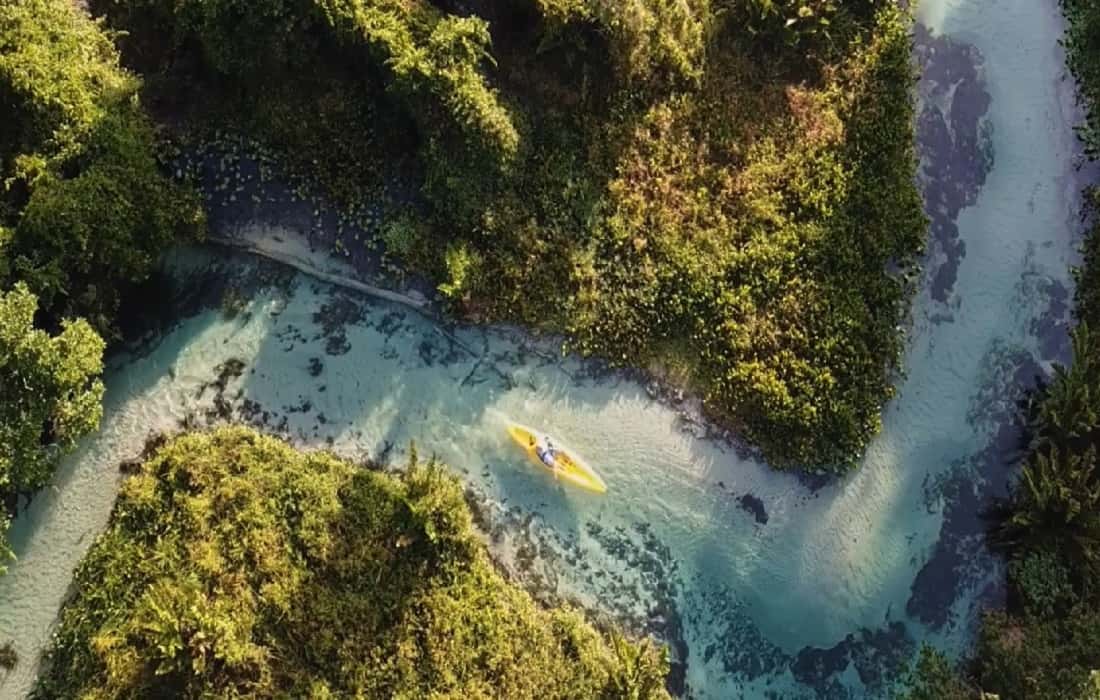 Photo Credit: King's Landing
King's Landing is an ideal spot for beginners to learn kayaking. You can rely on the currents to guide your kayak in one of the waterways amidst unforgettable sceneries and a pleasant atmosphere.
Tip: Several tour opperators rent out clear kayaks or will take you on a tour in a clear kayak. If there is one place to kayak in Florida in a clear one – this is the place!
19. Great Calusa Blueway Paddling Trail
The Paddling Trail of Great Calusa Blueway extends from the coastal waters of the Pine Island Sound's Lee County to Estero Bay and Caloosahatchee. It is around 190 miles long. It is the perfect meandering trail for kayaking, canoeing, boating, and other paddling activities for novice and advanced paddlers.
Home to several marine species like tarpons, dolphins, manatees, snook, and redfish. While kayaking, you can also encounter dozens of leggy wading, fowl, and seasonal birds. There are also two races held here. The Calusa Kids and Battle on the Blueway. Both are held for paddlers to participate in these festive atmosphere events and get together with other people and the Florida wildlife.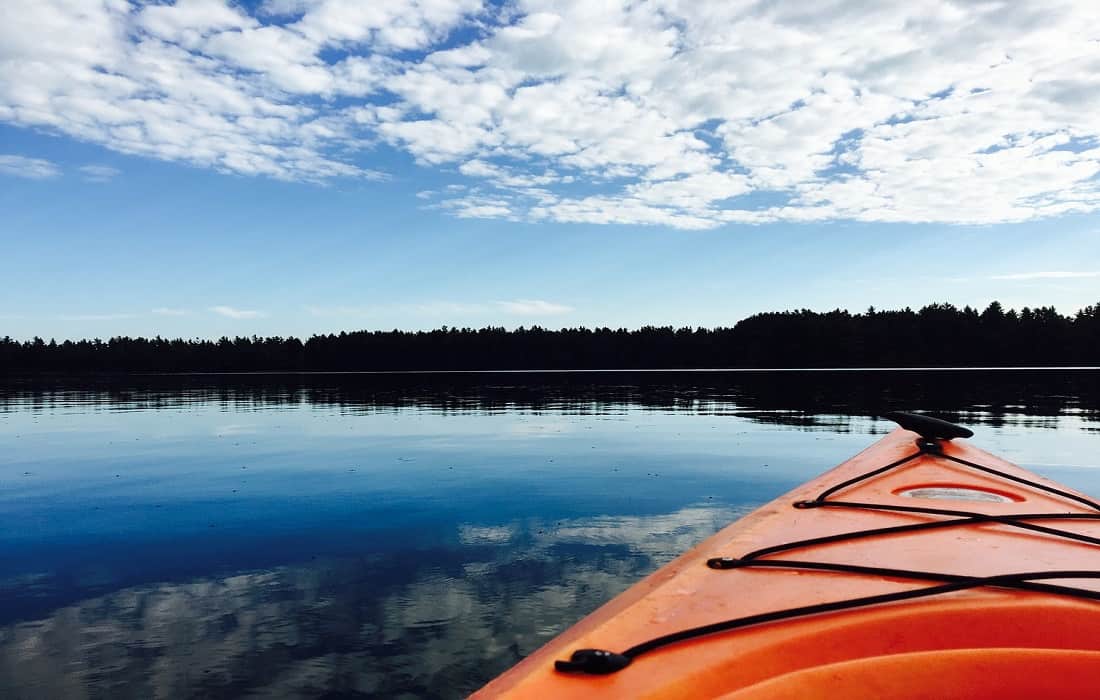 20. Indian Key, Florida Keys
Indian Key State Park is known for its appealing seclusion and ease of access. You can kayak to this place, approximately twenty minutes from Islamorada. Available for sunbathing, paddling, kayaking, hiking, and sightseeing in the clear waters. You will find the eagle rays, dolphins, manatees, and many such marine animals here as you kayak through the island and its quiet and comforting waters. The rental inns and places to stay are open at the Robbie's of Islamorada at affordable and straightforward rates.
Closing Thoughts
We hope the above list of places will help you choose the ideal spot to kayak in Florida. Many sites are available for boating, swimming, kayaking, and canoeing in Florida. Start exploring them now! You will find family-friendly facilities and some of the best kayaking experiences in Florida's water.
Where have you kayaked in Florida? Drop your favorite spots in the comments below!
Looking for more posts on things to do in Florida? Start here:
We participate in the Amazon Services LLC Associates Program, an affiliate advertising program designed to provide a means for us to earn fees by linking to Amazon.com and affiliated sites.
Author Bio
Aniya more is one of the brightest content writers at https://breakout.in/. She is a passionate e-writer who loves to read books and explore different escape rooms. She spends most o her time researching and reading with a great work ethic. When she is not w working, she likes to relax with a cup of coffee and enjoy watching her favorite tv show or walking her dog, peanut. You can find her on LinkedIn.
Subscribe to our newsletter and get the best travel tips and inspirational stories delivered monthly. No spam, no sales pitches – TRAVEL!
Brit On The Move™ Travel Resources
Ready to book your next trip? Use these resources that work:
Need more help planning your trip? Check out our Resources Page, highlighting the great companies we trust when traveling.