Brooklyn is one of the five boroughs in New York and is home to more than 2,700,000 people. Brooklyn attracts millions of tourists annually and is densely populated and filled with diverse cultures. This famous borough never runs out of things to do or places to explore.
If you plan to visit Brooklyn soon, brace yourself for all the excitement in Brooklyn. While Brooklyn is filled with landmarks such as Flatbush and Brooklyn Bridge, there are many more places that you can explore.
Here are eighteen places in Brooklyn that you must visit on your trip.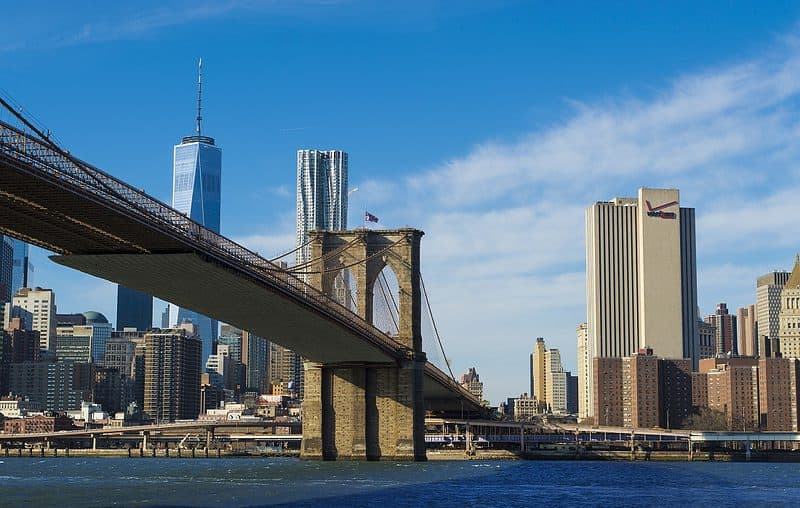 This post may contain affiliate links. Please read our disclosure and privacy policy for more information.
The Brooklyn Bridge
Did you know that 21 elephants crossed the Brooklyn Bridge in 1884 to prove its stability? It is just one of the several things to know about the history of Brooklyn Bridge. Now, more than 150,000 cars and people cross it every day.
Looking at the rich history related to this bridge, it must be on your visiting list. If you are visiting in the fall season, you must not forget to visit the Brooklyn Bridge Park located under the Brooklyn Bridge. It is an ideal place for taking several Instagram-able photos and creating unforgettable memories.
Brooklyn Brewery
What's better than finding a place filled with the finest beer in America? Yes, here in Brooklyn, next to East State River Park, you will find a microbrewery that ships beer to over thirty countries across five continents. Visiting this brewery is not an experience that you would want to miss.
If you are planning to visit, get in touch with the brewery to enquire about availability to make your booking for a visit. For the best experience, you can book beer-tasting bike tours that give you an ultimate beer brewing experience in Brooklyn.
The Bushwick Collective
In Brooklyn, the streets are the canvas for the artists, and the city embodies its culture through outdoor galleries. The Bushwick Collective is one of the most famous street art districts in New York. You can find art everywhere, including the walls, garages, and shutters.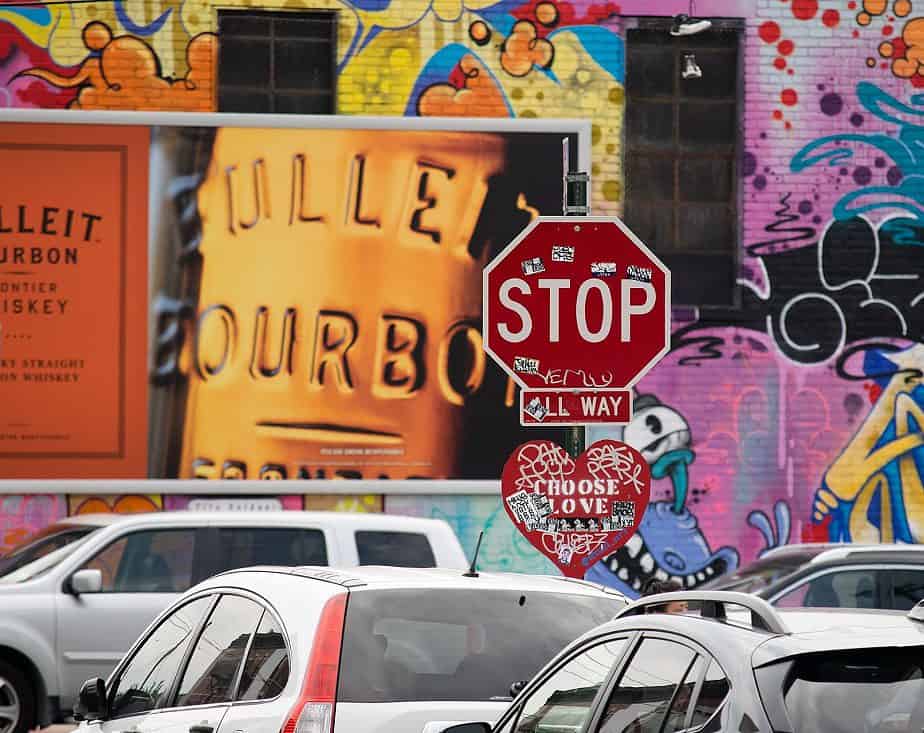 Although all the graffiti is filled with passion and complements the overall aesthetic of Brooklyn, the most distinguished art can be found on Jefferson Street, Morgan Avenue, etc. Like almost every place in Brooklyn, these walls can make up a great photography background.
BAM Harvey Theatre
Built-in 1904 as the Majestic Theatre, now Brooklyn Academy of Museum (BAM), Harvey Theatre is where people gather to watch films, plays, and opera. Although it was reconstructed in the late 80s, you will be glad to know that the original cultural elements are still maintained.
Lucky for you, you can choose from multiple shows to watch. If you want to have a night of dinner and entertainment side-by-side, you can visit the BAM Café. Especially if you are there for the renowned New Wave Festival, your experience will be memorable forever.
Williamsburg
If you are still yearning for more art after you visit the Bushwick Collective, remember that Brooklyn has more to offer than you can imagine. Williamsburg is known for its views of the Manhattan skyline and collections of murals from all around the world.
Williamsburg's indie music, nightlife, and artisan shops have made this place stand out as one of the trendiest neighborhoods in Brooklyn. So, as an explorer and for the love of art, it is recommended that you visit Williamsburg.
Brooklyn Botanic Garden
Brooklyn is not all about graffiti and amusement parks. There is a side of Brooklyn that is closely linked to nature. The Brooklyn Botanic Garden was opened to visitors in 1911 and still has several visitors daily. This garden has become a habitat for countless birds, butterflies, bees, rabbits, and plants.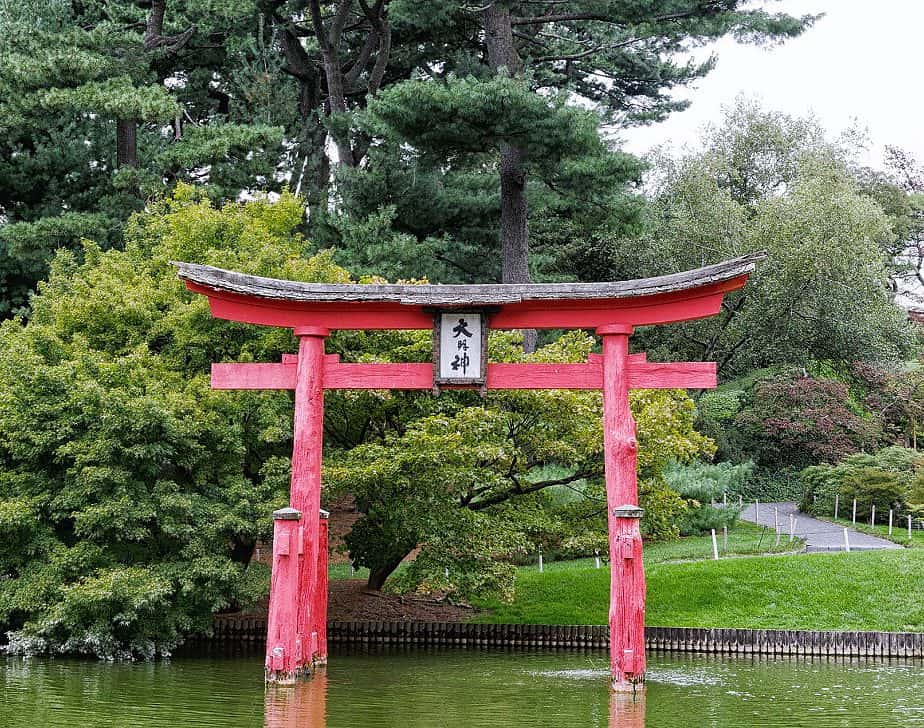 On your visit to the Botanic Garden, visiting the Japanese garden's ponds offers to fill your heart with awe for Mother Nature. In addition, the official Brooklyn Botanic Garden app can be your perfect guide for the tour.
Brighton Beach
Nothing can compete with the diversity and culture that Brooklyn has to offer. Situated in the south of Brooklyn, Brighton Beach is known for its beaches and immigrant population. You can find several local Russian businesses, apartments, and restaurants here.
While in the Brighton Beach area, do not forget to visit the Russian theatres in the neighborhood. In addition, you must take a memorable walk along the beach and enjoy the delicious street food that Brighton Beach offers.
Prospect Park
You must know that you can never run out of options to eat good food in Brooklyn. If you love food and are up for trying new cuisines, you must visit the Smorgasburg Prospect Park food festival on a Sunday from April to October. Make sure to be prepared to get overwhelmed by the variety of food.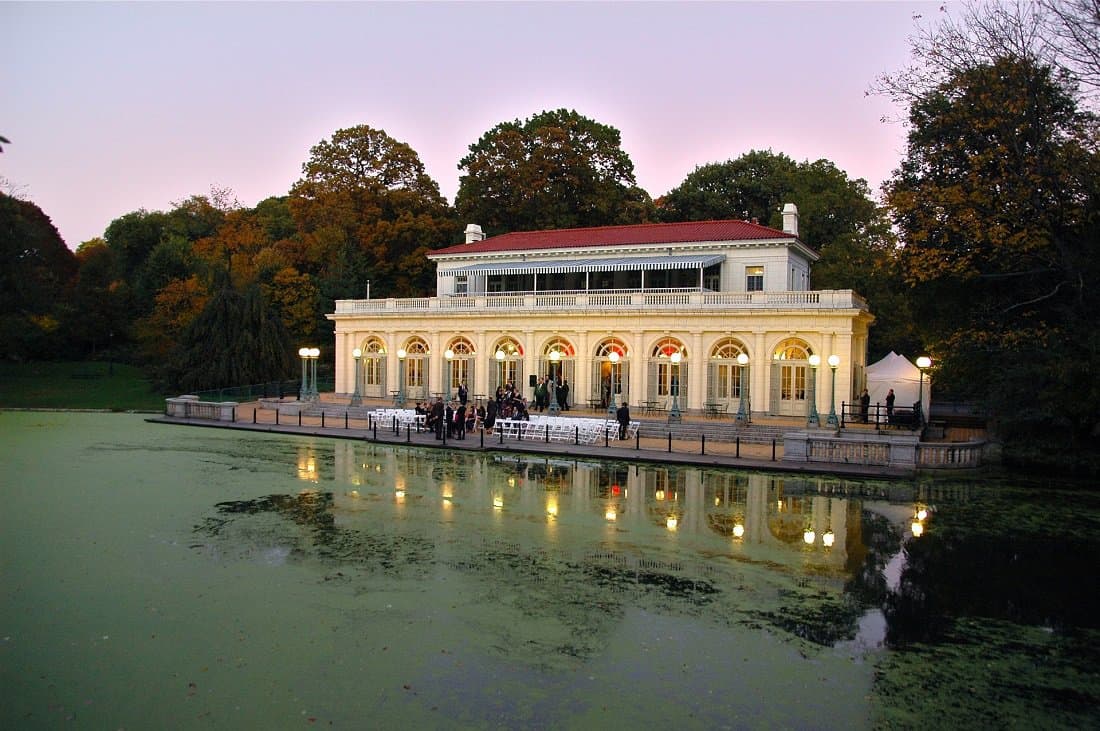 Designed by the same architects behind New York's Central Park, Prospect Park is spread across 526 acres. It is famous for its boathouse, lake, carousel, zoo, and other recreational activities. However, do not forget about exploring the beautiful Ravine forest.
McCarran Park
Located on the Williamsburg Greenpoint, McCarran Park was opened for visitors in 1906. Although it has undergone several transformations over the years, the charm of this park remains for its closeness to nature and rich history.
Most importantly, if you are looking for a place to swim, make a pool bag and head to the pools of McCarran Park. Here, you can choose between the two pools. One offers water slides, and the other lets you swim peacefully. Depending on your mood, you can select the spot.
The Wyckoff House Museum
Most people visit Brooklyn to enjoy its history and learn more about the diverse cultures. If you have the same motivation, you may not want to overlook one of the oldest houses in Brooklyn. The Wyckoff House Museum is well-preserved and has furnishings from the 18th and 19th centuries.
For people with a love of history, it has been restored to reflect its original appearance. Opened in 1652, the museum's assets include the Wyckoff family's quilts, which were famous for their needlework. A detailed tour can help you have a deeper understanding of life in colonial America.
Coney Island
Located in the southern part of Brooklyn, Coney Island became an amusement park on the sandy beach during the 20th century. If you are looking for fun and entertainment, it's time to pack your backpack and head to Coney Island, where the roller-coaster, best restaurants, and several games await you.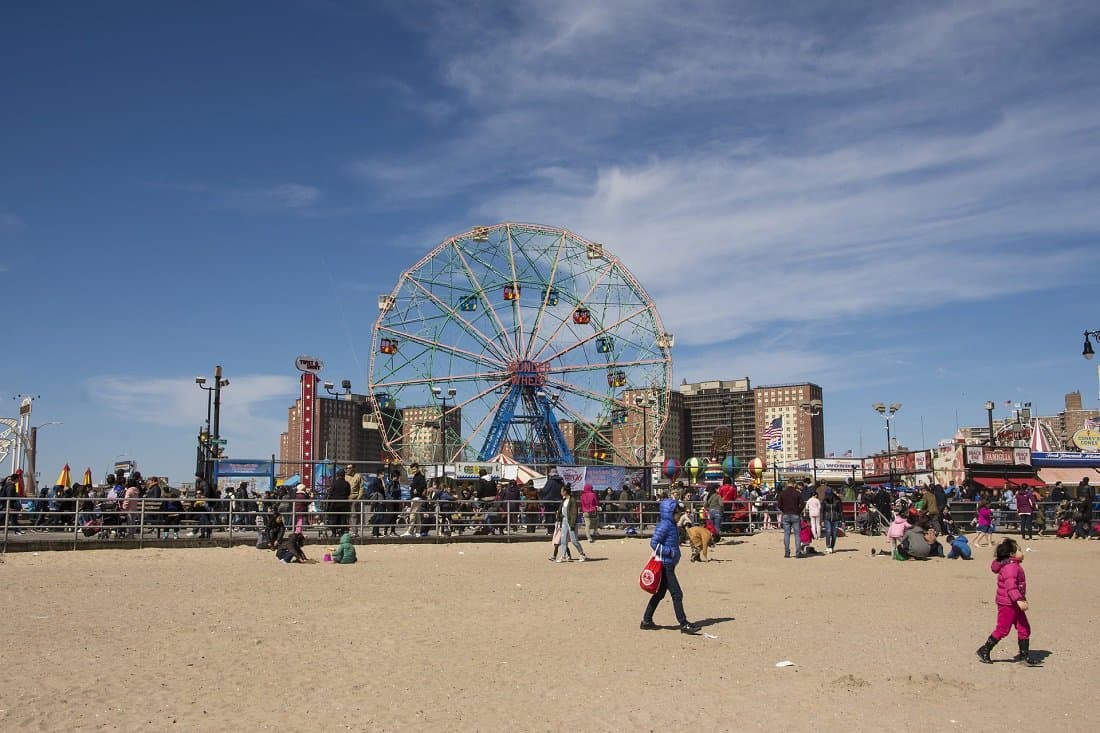 Although Coney Island faced a few years of neglect, the arrival of Luna Park has restored the area's liveliness. Now, this place hosts hundreds of thousands of visitors every year. In addition, you will find New York City's only aquarium right here.
Green-Wood Cemetery
Can a cemetery ever become a tourist site? If you are in Brooklyn, then yes. The Greenwood Cemetery was the resting place of many wealthy people in New York. You would be surprised to know that Greenwood Cemetery and Niagara Falls had a competition for visitors during the 19th century.
The gothic architecture of Greenwood Cemetery is still an attraction for thousands of tourists every day. And if you are a bird lover, prepare your camera because you will encounter monk parakeets, herons, egrets, sandpipers, geese, etc.
The Brooklyn Museum
Do art and history interest you? Then you may be happy to know that The Brooklyn Museum is one of the oldest and the second-largest museums in the United States. With more than 1.5 million paintings, sculptures, etc., it is a place that you will not regret going to for an artistic journey.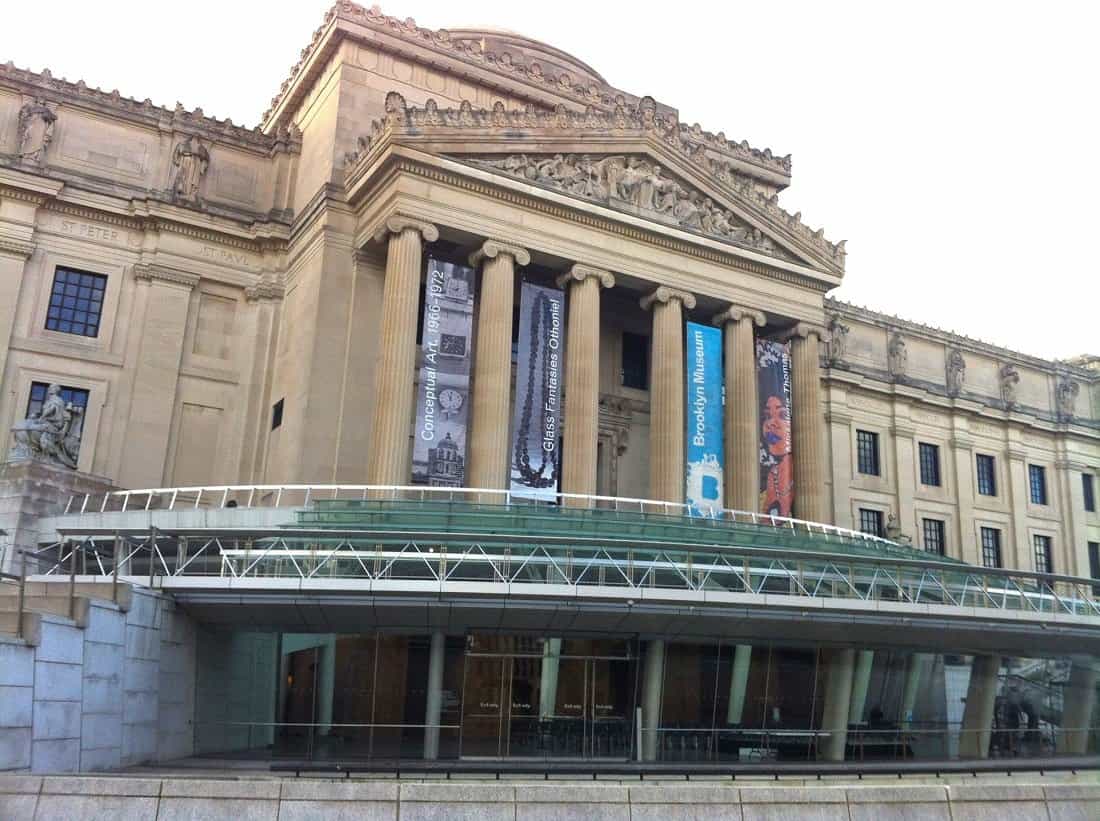 Hence, it would be best to visit the Brooklyn Museum because it has not only art from America but notable pieces of art from Africa and Egypt from the 17th and 20th centuries. As a visitor, you must visit this place to expand your horizons and worldview.
Brooklyn Children's Museum
Brooklyn has a lot of experience and diversity to offer you. However, if you are traveling with children, do not feel like you cannot make this experience memorable for them. Lucky for you and your children, Brooklyn has the first children's museum ever made in the United States.
Founded in 1899, the Brooklyn Children's Museum inspires young minds by explaining the more significant concepts age-appropriately. With many more activities, this place will ensure that your children have an experience they will remember forever.
New York Aquarium
Opened in 1896, New York Aquarium is one of the oldest aquariums in the country. As a tourist, it is not a destination that you will want to miss out on. The underwater viewing tunnel offers sights and exhibits that can entertain anyone of any age for hours.
Here, you will never get bored seeing penguins, sea lions, tiger sharks, and seals from more than 350 species worldwide. The museum also offers you to meet and feed magnificent creatures such as sharks to enhance your overall experience.
New York Transit Museum
How does a visit to a decommissioned train station in Brooklyn sound? It is as unique as it sounds and can surpass your expectations. Housed in a decommissioned train station, the New York Transit museum is filled with vintage subway cars and buses from the early 1900s.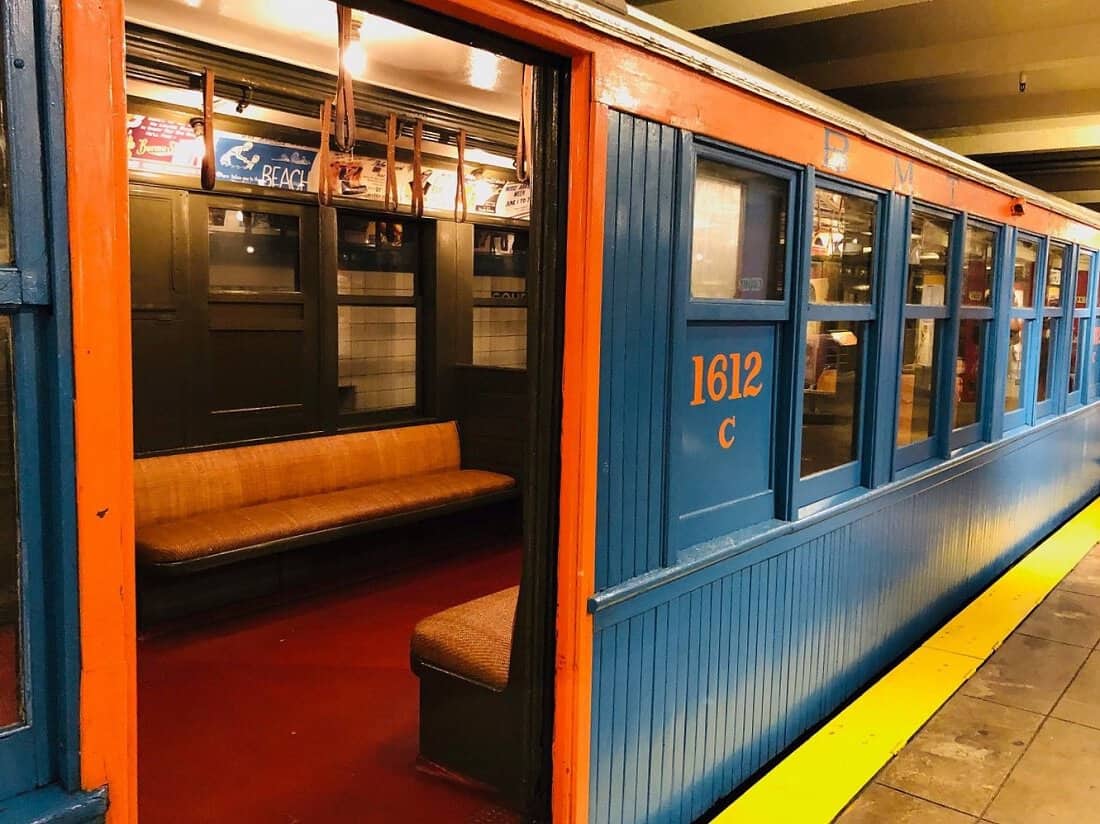 You can attend the educational programs to learn more about these platforms and rotating exhibits. You may even get the chance to ride a 1930s R1-9 train car. Most importantly, do not forget to visit the souvenir shop to cherish your memorable visits forever.
Centre of Brooklyn History
You can never run out of options to explore when it comes to studying history and art in Brooklyn. Established in 1863 and working actively to date, the Centre of Brooklyn History is everything relating to history gathered in one place. It is a museum, library, and archive to preserve and celebrate history.
Here you will find videos, photographs, and thousands of artifacts that can tell you so much about Brooklyn's rich 400-year history from colonial times to date. Luckily for tourists, the center offers free public programs weekly through lectures and performances.
House of Yes
If you are over 21 years old and looking for entertainment that will leave you feeling out of this world, you must add the House of Yes to your visiting list. Here, you can be a part of exciting live performances, becoming one of the most memorable experiences of your life.
Open and running since 2010, the House of Yes draws a diverse crowd that is very inviting for anyone who wants to dance. Here, you can be a part of monthly and weekly events of fashion shows, music performances, and even burlesque shows.
Closing Thoughts
A visit to New York is not complete without exploring Brooklyn. Brooklyn is the second-most densely populated county in the United States, behind New York County. And it offers up as much as its larger counterpart – if you know where to go!
Looking for more posts to inspire you? Start here:
We participate in the Amazon Services LLC Associates Program, an affiliate advertising program designed to provide a means for us to earn fees by linking to Amazon.com and affiliated sites.
Brit On The Move™ Travel Resources
Ready to book your next trip? Use these resources that work:
Need more help planning your trip? Check out our Resources Page, highlighting the great companies we trust when traveling.