Do you ever wonder what goes on behind the scenes on a cruise ship? Cruise operations are more than just the 'front of the house" or what you see. On a cruise ship, the real work happens at the 'back of the house.' Only a few passengers ever get to see behind the scenes. Few see the separate passageways, the various sections below sea level, and how the crew seamlessly manages the operations. Here are seven ways you can go behind the scenes on a cruise ship.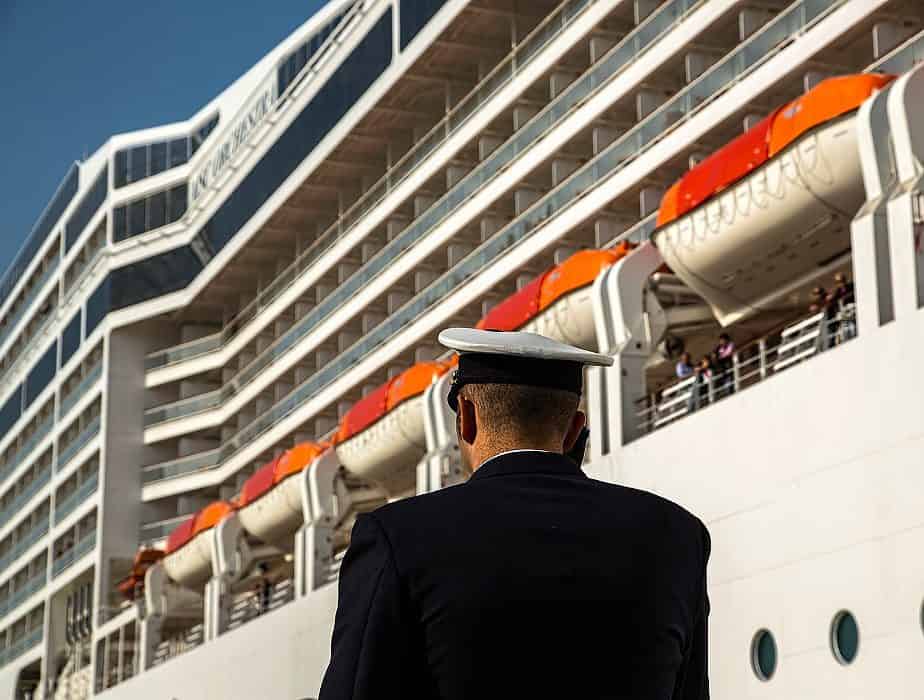 This post may contain affiliate links. Please read our disclosure and privacy policy for more information.
1. Behind The Scene Ship Tours
Most major cruise lines usually offer a behind-the-scenes cruise ship tour. These are small intimate tours where a select group of passengers can explore the ship with a guide. These tours may last from one to four hours and include the bridge, galley (kitchen), laundry, recycling, engine control room, backstage of the theatre, the mooring deck, and crew mess hall.
Some tours include drinks, snacks, lunch, and a souvenir to take home. Also, you might meet the captain, officers, chief engineer, head chef, or hotel director. It used to be more common for bookings to be taken once you have boarded. However, now most cruise lines allow you to book in advance. These tours sell out fast, often before you even board the ship.
The tours have a variety of names. Here are some examples:
Carnival's Behind the Fun Tour
Celebrity Cruises' Inside Access Tour
Cunard's Behind-the-Scenes Tour
Holland America's Back of the House Tour
MSC Cruises' The Big Reveal
Norwegian's Behind-the-Scenes Tour
Princess Cruises' Ultimate Ship Tour
Royal Caribbean's All-Access Tour
If you can not get on a tour, you can try your luck by asking permission to see an area of interest. Or, on some of the smaller ships, there may be an opportunity to visit the bridge.
Related: Find out what Royal Carribeans All Access Ship Tour is like!
2. Dine At The Captain's Table
Generally, the captain's table is where they dine on a cruise ship.
Captains, senior officers, and their invited guests sit on some ships at a designated table in the main dining room. On other ships, the captain and officers may invite cruise guests to join them at smaller tables in either the main dining room or alternate dining venues. A captain's table invitation is both an honor and an exciting experience. If the timing is inconvenient or you do not wish to dine with officers, you can decline the invitation.
This said, many cruise lines, especially large ones, are now treating this as an experience and charging for the privilege. For example, Disney's Captain's Table experience on the Galactic Starcruiser is $50 per person. Other cruise line charge as much as $100 to sit at the table and $400 to sit at the table with the captain.
If you get to dine with a captain, this is your chance to hear firsthand what goes on behind the scenes.
What is the process for getting an invitation to the captain's table?
Assuming it's not a paid activity, there is no discernible pattern to the invitation process, with VIPs and first-time cruisers being invited. A cruise ship's social host or hostess is usually the best way to get into the captain's table. They typically decide who gets invited when you meet them during boarding.
3. Read Cruise Books
So not technically a physical tour behind the scenes on a cruise ship, but rather an audio or reading tour. However, you will learn just as much about the inner workings from these books. You'll have to use your imagination for these, but it's as close as you can get if you can't get on an actual tour.
Here are some favorites:
4. Eat At The Chef's Table
This experience is one that most cruise lines charge for. It is free on some cruise lines like Cunard. Typically the chef will host a sumptuous multicourse dinner that will delight your taste buds. In addition to cocktails and hors d'oeuvres, your experience usually includes a galley tour (the kitchen. An excellent full-service dinner featuring appetizers, entrees, and desserts not on our regular menu concludes the evening. This is another experience you must reserve as soon as possible because it sells out. Reservations can be made at the ship's Guest Services desk or on the ship's App.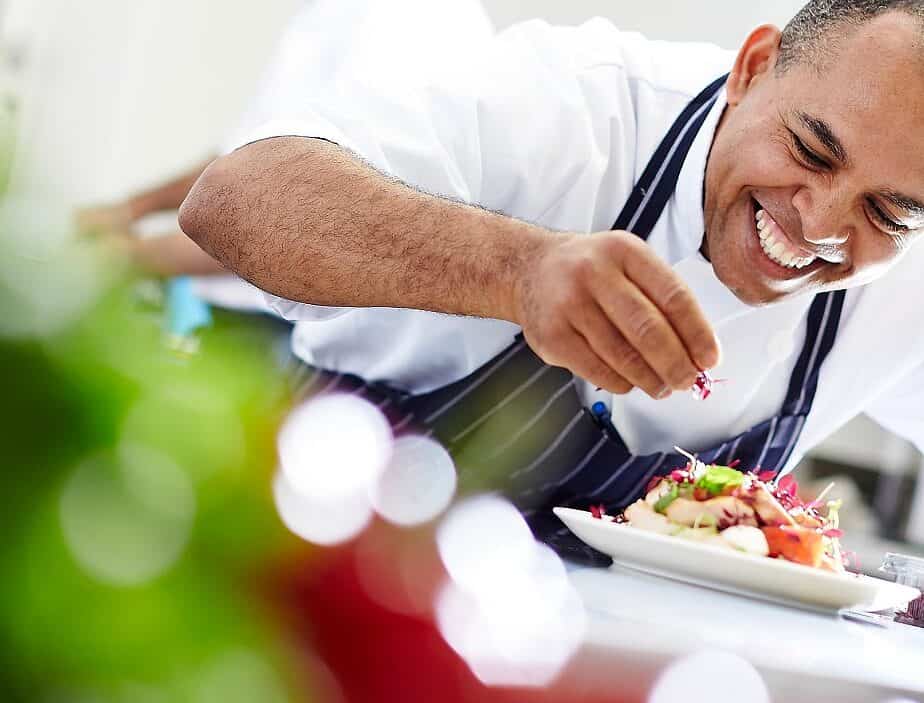 5. Work On A Cruise Ship
Sharing unique experiences and seeing the world with others is a great way to make people feel special and become part of their stories for years to come. Crew members gain valuable skills, work with dedicated crew members, and explore some of the world's most beautiful places. And, if you work on a cruise ship, you will see everything!
Here are some of the benefits:
You get paid to travel.
Little to no cost of living.
Free medical care.
Flights to and from the ship are provided.
Short work commute.
6-8 week vacation in between contracts.
6. Watch A Documentary
There are a couple of great documentaries that take you behind the scenes. These are great options for people who do not want to read or listen to an audiobook.
Extreme Cruise Ship – 2010
Turnaround day on the world's largest cruise ship, the Royal Caribbean Oasis of the Seas is a busy time. A lot happens behind the scenes to offload one group of passengers and prepare the ship for over 6,000 new passengers.
The Secret Life of the Cruise – 2018
A floating city on the sea, the MSC Seaside is one of the biggest cruise ships in the world. With privileged access to every part of the cruise's operation, this film uncovers the army of people and complex systems that keep this extraordinary ship at the top of its game. Full of surprising facts, this captivating program reveals life on board in a way that viewers have never seen before
7. Be an Onboard Speaker
For something totally different, perhaps you'd enjoy signing up as a guest speaker if you're interested in enjoying a cruise but want to get more involved. You can register with multiple agencies; when you do, make sure you 'brand' yourself with the skills that set you apart. If you want to lecture about an enrichment subject like astronomy or photography, you'll need expertise in either travel destinations or enrichment subjects.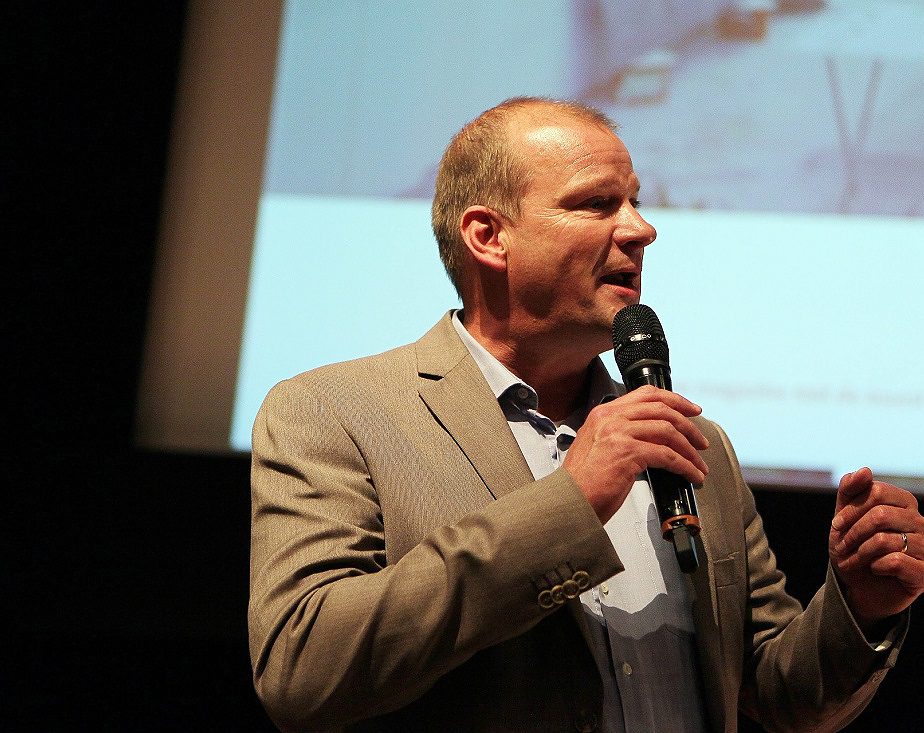 After your application has been approved, you will have to pay a small daily fee. Although it's not a paid job, the fee will be cheaper than the cost of the cruise if you buy it.
FAQs
Closing Thoughts
Now that you know how to find what goes on behind the scenes on a cruise ship, what's stopping you?
Looking For Cruise Inspiration? Start Here.
We participate in the Amazon Services LLC Associates Program, an affiliate advertising program designed to provide a means for us to earn fees by linking to Amazon.com and affiliated sites.
Brit On The Move™ Travel Resources
Ready to book your next trip? Use these resources that work:
Need more help planning your trip? Check out our Resources Page, highlighting the great companies we trust when traveling.