Now, you're well on your way to planning and executing the most exceptional Northern Lights cruise. But it would be best if you had some advice to make this trip the best it can be.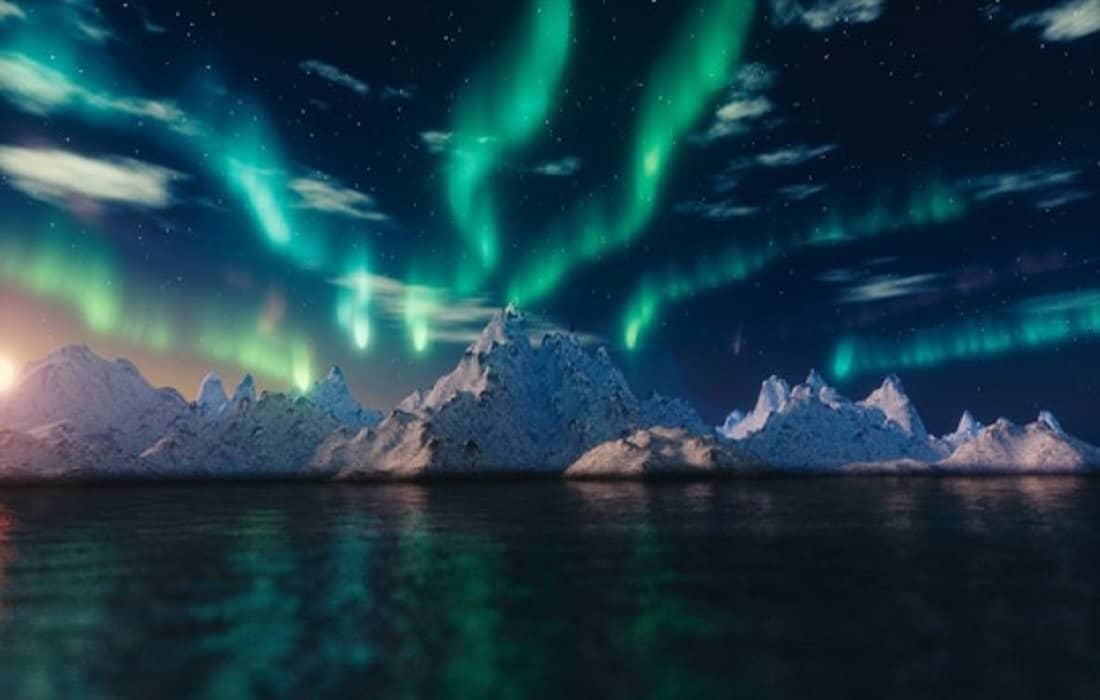 We have compiled a list of top tips for an unforgettable Northern Lights cruise.
Read on to get the lowdown on planning for your onboard experience and the best tips to engage fully with your Aurora viewing adventure. We have also included some advice on making your cruise more holistic to enjoy more than just the lights.
This post may contain affiliate links. Please read our disclosure and privacy policy for more information.
Planning
Budget Accordingly
In all the excitement of planning your Northern Lights Cruise, you can forget to budget accordingly for your onboard experience.
Ensure you are fully aware of what's included in the cruise cost and what isn't. You'll likely be provided with main meals and WiFi. And certain onboard activities may be completely free.
However, remember that you will probably need to pay for extra snacks, alcoholic beverages, and specific activities. And don't forget you'll need to tip the cruise staff for their hard work!
As for your travel fees, consider the airfare expenses to get to the embarkation point, arrival, ground transport expenses, meals, other activities when ashore, excess-baggage fees, and possible interruption and cancellation fees.
This cost planning is far from exciting. But it makes for a beautiful experience if you've planned well and don't have to worry about your budget while on your expedition.
Pick the Right Cabin For A Northern Lights Cruise
Here are a few tricks to picking a cabin type that suit you and your trip.
The most popular cabin types are outside and balcony cabins. On your Northern Lights cruise, you may gaze at the wilderness around you from the comfort of your bed.
Outside cabins usually have an aesthetic porthole or small window to peer through. While balcony cabins, although generally more expensive, give you more space and the pleasure of a private balcony, as the name suggests.
But there are also myriad reasons to choose an inside cruise cabin. If you're prone to seasickness, an inside house is your best bet to avoid this discomfort. Unfortunately, this type of cabin doesn't contain windows, but this equates to ample privacy and darkness, resulting in a fantastic night's rest.
So, if those factors are important to you, an inside cruise cabin could be for you!
Choose the Right Cruise Company
When choosing the right cruise company for this adventure, ensure you know the extent of their knowledge of the Northern Lights. Contact the cruise companies way ahead of time to learn how invested they are in giving their clients an unforgettable Northern Lights experience.
Note the focus of the cruises and cruise companies you're choosing between. Some cruises are "adventure-focused" and lean more towards going off the beaten path. At the same time, others will be more entertainment based, with many options for fun activities to do on board the cruise ship.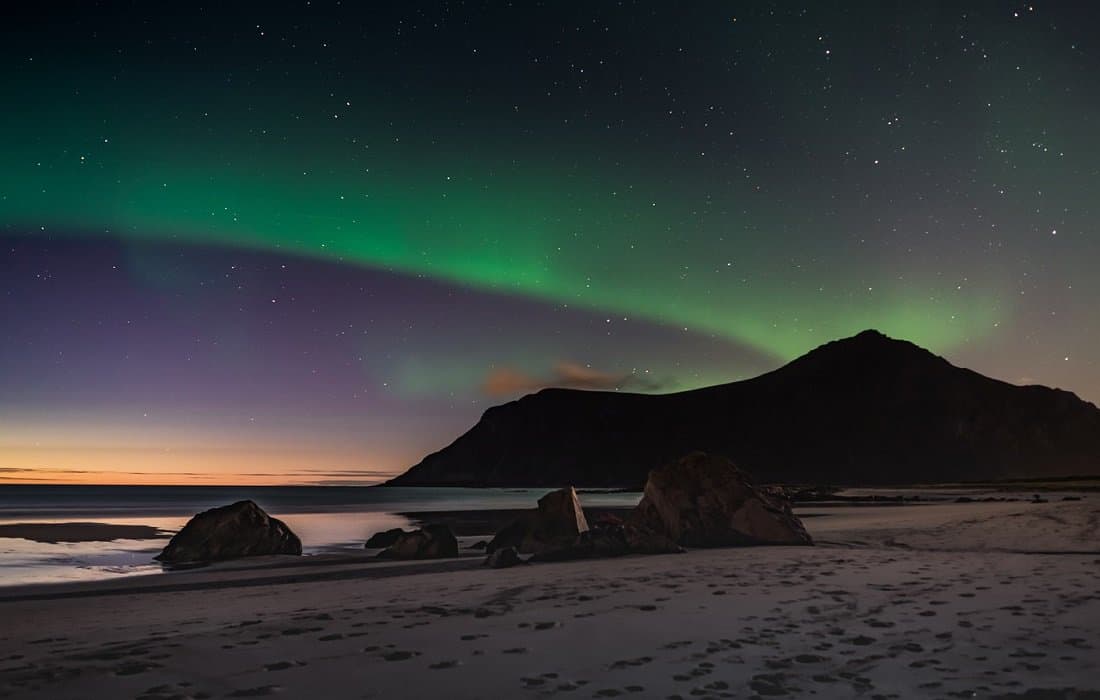 It's also essential to ensure you're cruising to the correct destinations to see the lights. Scroll down to the section on Where to Go for advice on where you can best view the Aurora.
Most of these places are in Iceland, Greenland, and Arctic Canada, where many expedition ships visit during the Northern Lights season.
Naturally, you want to remember the size of the vessel and the number of people aboard. This is entirely up to preference, depending on what you're looking for in an adventure like this.
Overpack
A cruise is the perfect excuse to overpack. If you're cold, uncomfortable, and frustrated because you're missing essentials, you may not be able to enjoy the Northern Lights as you hoped.
A Northern Lights cruise is not an easy adventure to pack simply because there are a few extra details to be mindful of.
We're talking layers of functional clothing, all necessary documentation (with copies), a power outlet converter, and a power bank.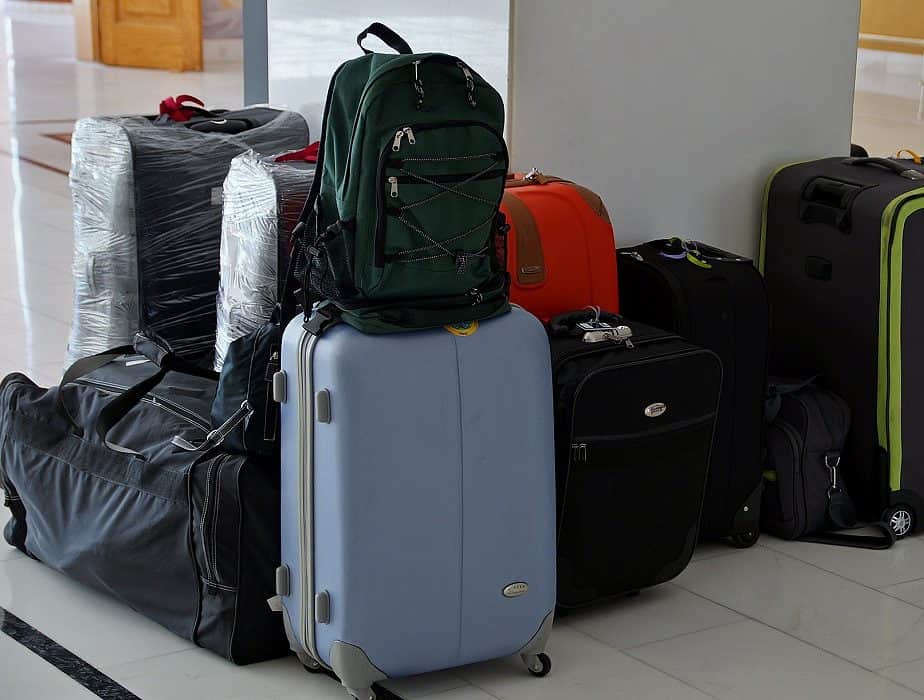 And for your adventures on land, ensure you've included your camera, a flashlight (with batteries), a water bottle, and hiking snacks.
Medication is a packing essential that many cruise-goers tend to overlook. Make sure to pack any medication that you take daily, as well as the usual first-aid medications. Our suggestions are seasickness tablets, stomach and headache pills, and painkillers.
You never know how your body will react to various circumstances. And physical discomfort could thwart your good time.
When to Go On A Northern Lights Cruise
The timing of your cruise is crucial for the highest chance of seeing the Aurora.
Anywhere between mid-September to late March or early April is your best bet. However, there are intricacies to this choice.
September to October doesn't have those ideal long, dark periods, but solar activity is high at this time of year. November to February will provide those long, dark periods. But snow and cloud cover could reduce your chances of catching the lights.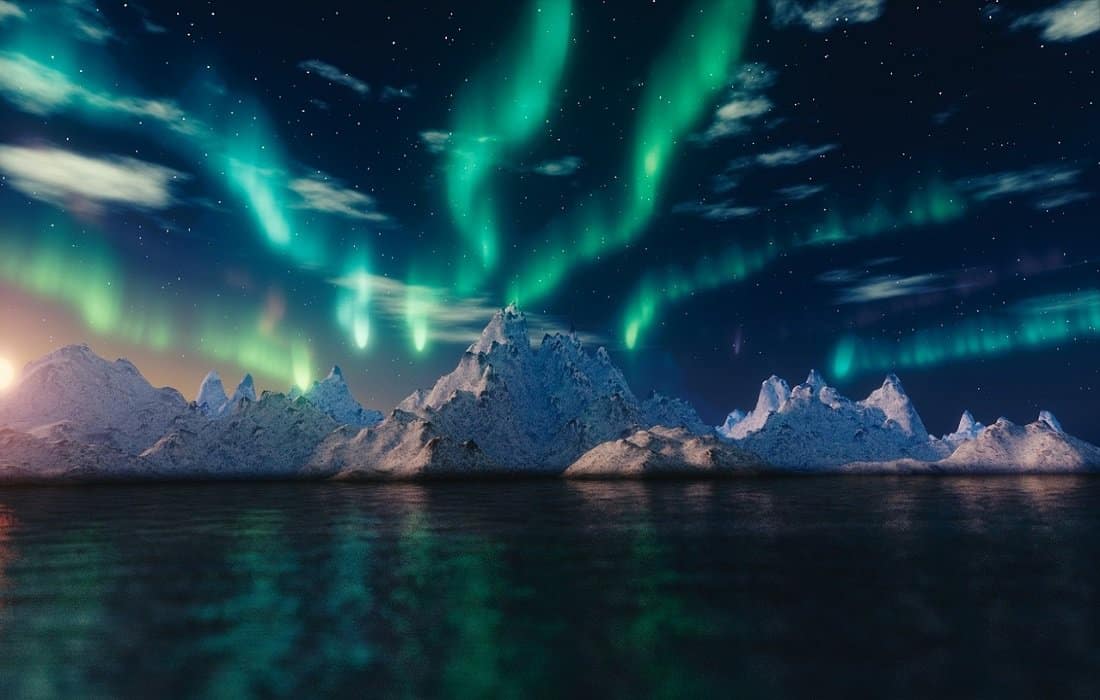 Spring in March translates to more light. But the solar activity rises again during this time.
And make sure your cruise spans more than 4 or 5 days, giving you a higher chance of success.
For The Lights
Where to Go
The further north you go, the higher your chance of seeing the Aurora.
There is much Iceland hype (for a good reason). Cruising in Iceland will allow you to take in the breathtaking mountainous Vestfjords. At the same time, Greenland's northeast coast is home to the most extensive fjord system in the world!

Tromsø in Norway has been voted one of the best places to view the Northern Lights. In Tromsø, the solar activity is perpetually high due to its latitudinal location. The Lofoten Islands are an archipelago, also in Norway. These islands are high on the list as well, according to photographers.
You've also got Svalbard, which allows you to watch polar bears. Incredibly so, Svalbard doesn't provide any daylight from mid-November until the end of January. This dramatically increases your chances of seeing the amazing Aurora Borealis you dream of encountering!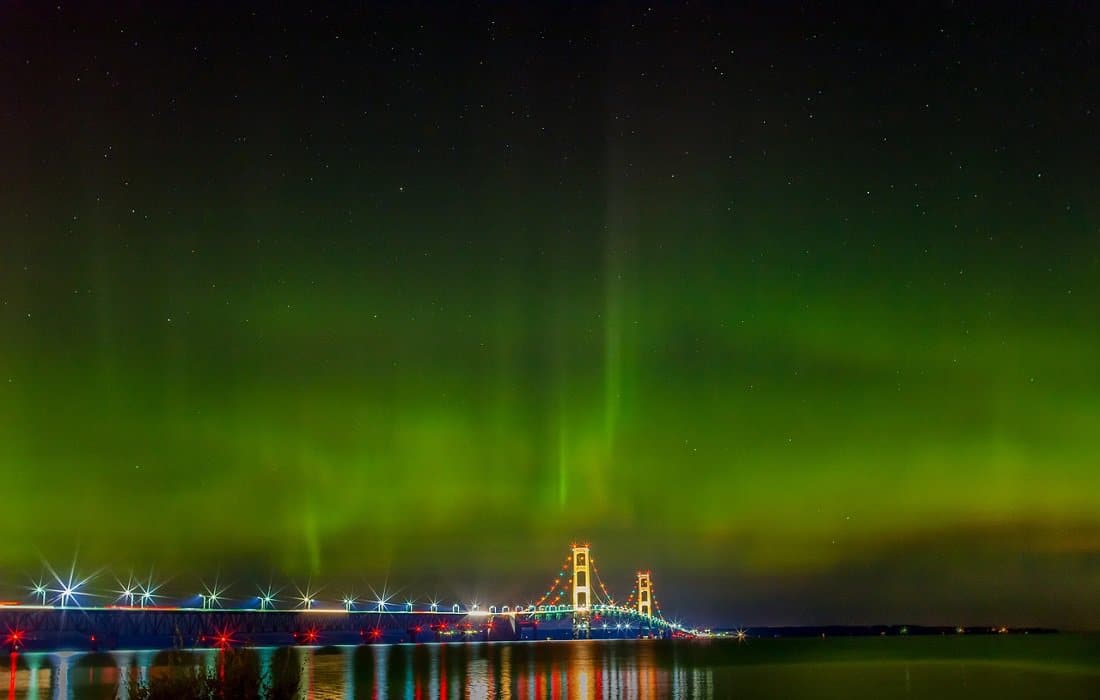 Plan around the Weather
As mentioned, you'll need a dark, clear sky to view this natural phenomenon.
These days, incredible mobile applications have been developed to improve your chances in your endeavor.
Check out My Aurora Forecast and Aurora Forecast. These apps visually display on a map where and when you will most likely see the lights at the very moment you're on the app. You can also access a weather forecast with the inside scoop on viewing probability and cloud coverage for the upcoming hours and days.
Avoid Light Pollution
Light pollution is the bane of your life when you're hunting for the exquisite Aurora. In/near the city, you'll find all sorts of light-emitting irritants, such as cars, buildings, and signs.
Being on a cruise out at sea is a fantastic way to avoid these hindrances. Otherwise, find a field, park, or beach far from the city at night. Plant yourself there between 10 pm and 3 am with your camera and tripod for the best sites and photo opportunities.
Although the moon is a beauty, it tends to interfere with your Aurora viewing. Avoid planning your trip over the time of a full moon. A moonless night is the best night to catch the green, purple, pink, red, yellow, and blue hues covering the night sky.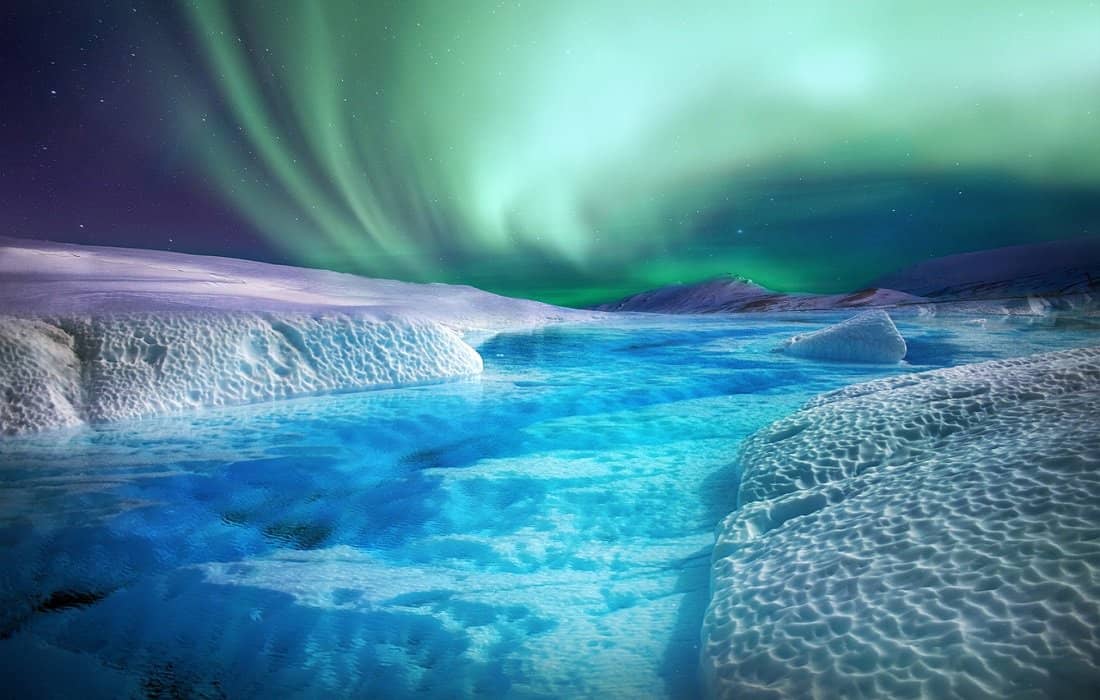 Ask for Help
Many of us struggle to ask for help. This is your opportunity to practice.
On board, the cruise ship, reach out to travel advisors and professionals. Their job is to happily provide guidance and assistance and answer any questions about the Northern Lights.
Offboard, befriend some locals. Many may have extensive knowledge of their homeland and the natural phenomena there.
You might even experience a special moment on shore when someone announces an Aurora sighting. You'll find the people around you all drop what they're doing and rush to glimpse the Northern Lights' beauty.
Dress Warmly
Places like Tromsø or Alta can experience temperatures as low as ten °C (18°F). So, it is crucial to dress warmly!
We recommend a tight, comfortable, woolen base layer of leggings and a long sleeve that clings to your skin and traps warmth. Over that, you'll undoubtedly require a windproof and waterproof jacket, gloves, boots with good grip, a winter hat, and some form of neckwear such as a scarf.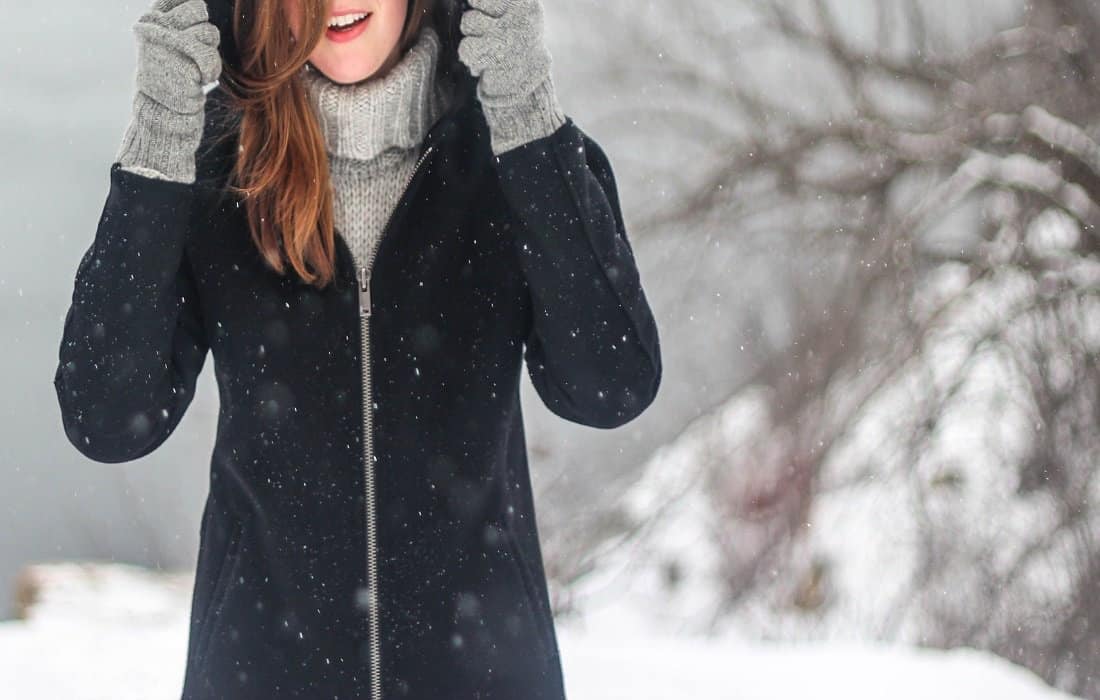 There are tricks to choosing the correct footwear. Keep in mind the potential of hiking, caving, and ice climbing. Your grippy boots should also be waterproof to prevent your feet from getting soaked in the snow. And don't forget to wear a few pairs of warm woolen socks at once inside your boots.
A cold chest, neck, and feet are your worst nightmare. Invest in high-quality neckwear, as mentioned that can cover your mouth and nose if need be.
We advise packing spares of all of these clothing items. And as many thermal clothing items as possible.
Exploring More
Look Down
If you focus all your attention on the sky, you may miss the delicate details on the ground.
Polar bears, muskoxen, seals, reindeer, and whales roam the frozen Northern ground and sea. At the same time, their areas offer magnificent views of dramatic, breathtaking sea and landscapes.
When not searching for the lights, take in the rest of the natural majesty around you. You won't want to miss the massive icebergs and bird cliffs.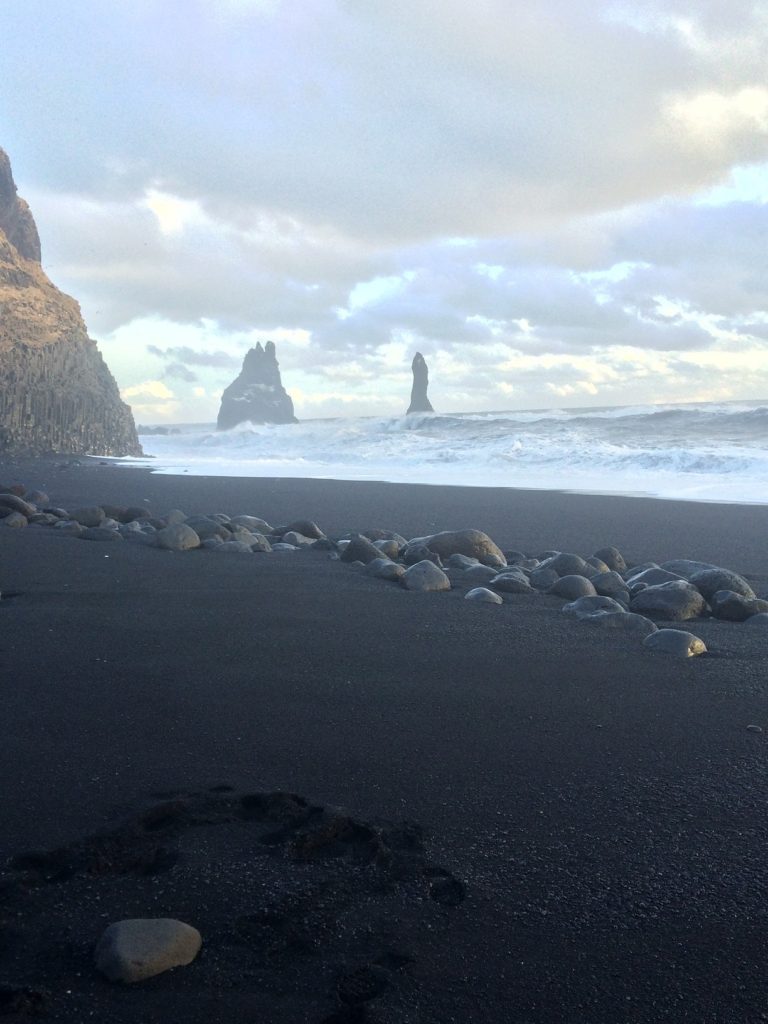 Iceland is a magical island where you can also gaze at lava fields, tundra, mountains, rivers, and lakes. You may also be able to view and access springs, national parks, and gorgeous waterfalls.
If you're an angler, you'll be interested in the various species of sea life. And an avid birdwatcher should take note of the array of bird species in the air.
Add More Activities
Finally, don't revolve your entire trip around seeing the Northern Lights. This is a fool's game, setting yourself up for possible disappointment.
Give some other exciting activities a chance. Common Northern activities include kayaking, skiing, ice fishing, sledding, snowmobiling, surfing, and hiking.
On certain cruises, you can take a tour to visit an Inuit community and ancient Thule sites with a fascinating history. Many cruises offer a respectful and educational time to these communities that open your eyes to a culture with which you may not be familiar.
Foodies and lovers of all degrees should try as much of the unique cuisine this region offers. Greenlandic and Icelandic cuisine is often overlooked when one's primary concern is admiring the natural elements. But indulging in good food is a unique cultural experience in itself.
Looking For More Places To Visit In Europe? Start Here:
We participate in the Amazon Services LLC Associates Program, an affiliate advertising program designed to provide a means for us to earn fees by linking to Amazon.com and affiliated sites.
Subscribe to our newsletter and get the best travel tips and inspirational stories delivered monthly. No spam, no sales pitches – TRAVEL!
Brit On The Move™ Travel Resources
Ready to book your next trip? Use these resources that work:
Need more help planning your trip? Check out our Resources Page, highlighting the great companies we trust when traveling.