How to Book the Cheapest Hotel Possible
Are you looking to book the cheapest hotel possible? Want to know the tricks that travel pros use? Then you have found the right place! Today, we shall look at how you can book the cheapest hotel possible this year!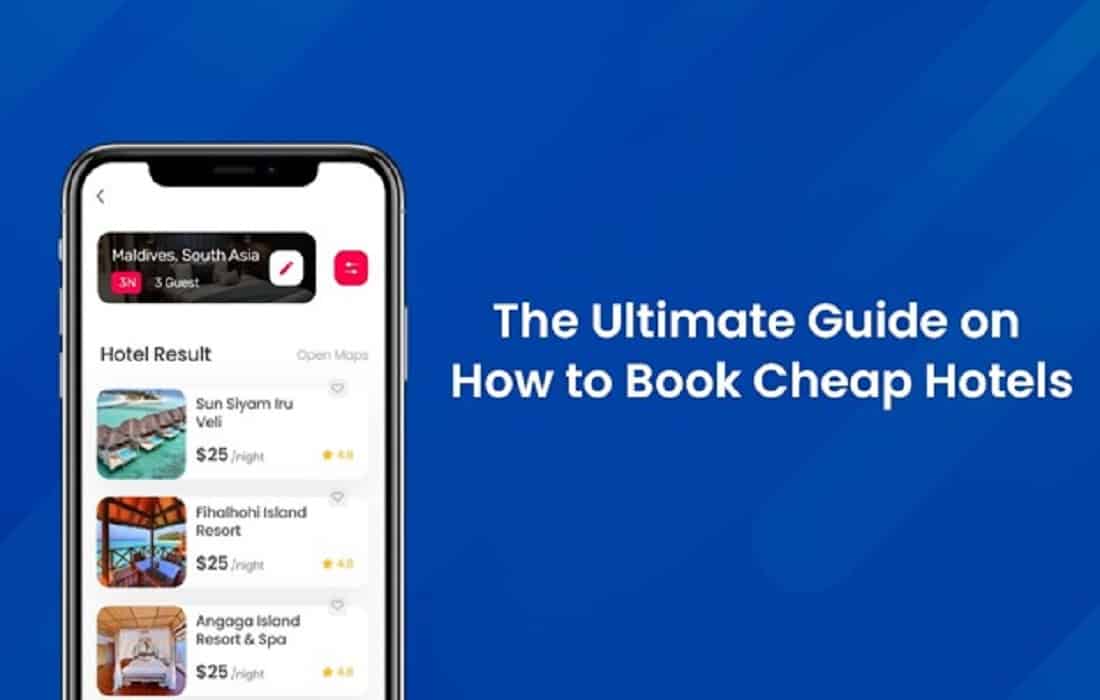 This post may contain affiliate links. Please read our disclosure and privacy policy for more information.
Search and Compare Multiple Sites
Almost everyone knows you must compare several sites to see if you get the best deal or the cheapest hotel. Using a variety of searches will help you compare apples to apples and search for the best deal.
It can be overwhelming, and you can quickly go down a rabbit hole. When searching, I typically use these tools: Kayak, Skyscanner, Priceline, and Google Travel. Naturally, there are others, but these are my go-to's.
And once I have found the best price, I always check it against the hotel's price directly. Nine times out of ten, the lowest price is available now through the hotel.
Sign-up For Hotel Chain Emails & Enroll In Loyalty Programs
First-hand browsing is highly advisable. Suppose you have a few names jotted based on hearsay. You can visit the sites sign up for their newsletters, and start following them as a part of their fan club. This might get you good deals and discounts. You might also be eligible for different perks and benefits on the hotel's behalf. Go ahead and get connected!
Call The Hotel Directly
Never rely solely on what you see online or on advertisements. An old-fashioned phone call can often be the difference. There is no harm in calling up and confirming the prices. And, you can put in a good word. It doesn't always work, but it can. It's convenient if you have an extended stay or many people traveling with you.
Hotels are willing to work with you directly – you have to call and ask.
Be Flexible With Dates
It's good if you do not have specific dates or requirements for your stay. You can plan on staying in the off-season or, even better, traveling on weekdays. You can use search filters like "best rate, deal finder, or calendar view" to see where the cheapest hotels appear.
Be Open To Alternative Accommodation
If your sole goal is to find the cheapest hotel in a specific category, broaden your horizons. Look at the other alternatives to hotels and resorts, such as homestays, Airbnb, rentals, lodges, or even guest houses. This can reduce the cost of a stay by a reasonable amount, and renting a home or condo has many advantages.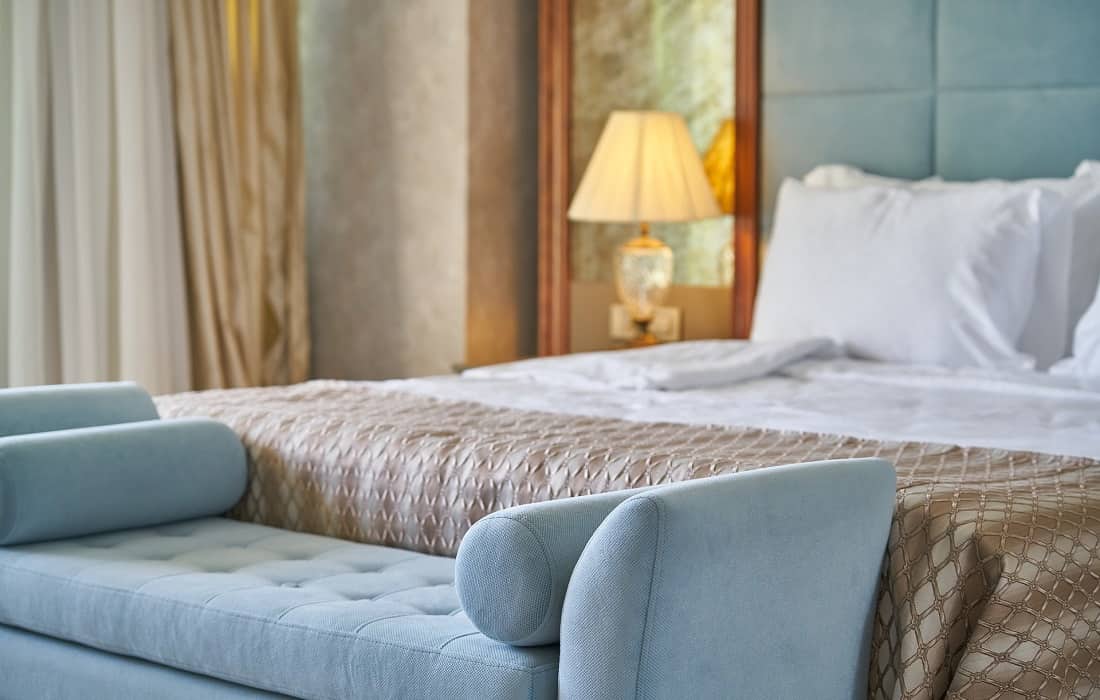 Discounts
Discounts, discounts! Who doesn't love them? Count your stars if you work for the government, are a student, or are from the military. You might get additional discounts or benefits on your stay. This will not just be an advantage to you, but the hotel sees it as a great privilege to offer these discounts. Offering discounts like this helps hotels with their promotions and marketing.
Don't forget AAA. Almost all hotels offer a AAA discount. It might not be combinable with all rates or available if you book the cheapest hotel so check the guidelines.
Also, when using discounts, most hotels require that you book through them directly.
Offers & Deals
If you are a frequent shopper or traveler, you know about deals.  Early-bird offers last-minute deals or even end-of-season discounts. You can book your stay using these offers to save tons of money for other expenses. Most deals and offers require a code. Remember to copy a code to see the final pricing if there's a code.
Claim Your Loyalty
Did you recently visit a hotel you loved? Are you planning on going there again? Or is there a hotel you always stay at when you travel to a particular destination? Sign up for the hotel's loyalty program and start earning loyalty points.
You will earn free nightly stays and many other perks only members receive.
Double down and earn twice as many points using a co-branded credit card. My favorite hotel credit card is the IHG one; you can read about it here: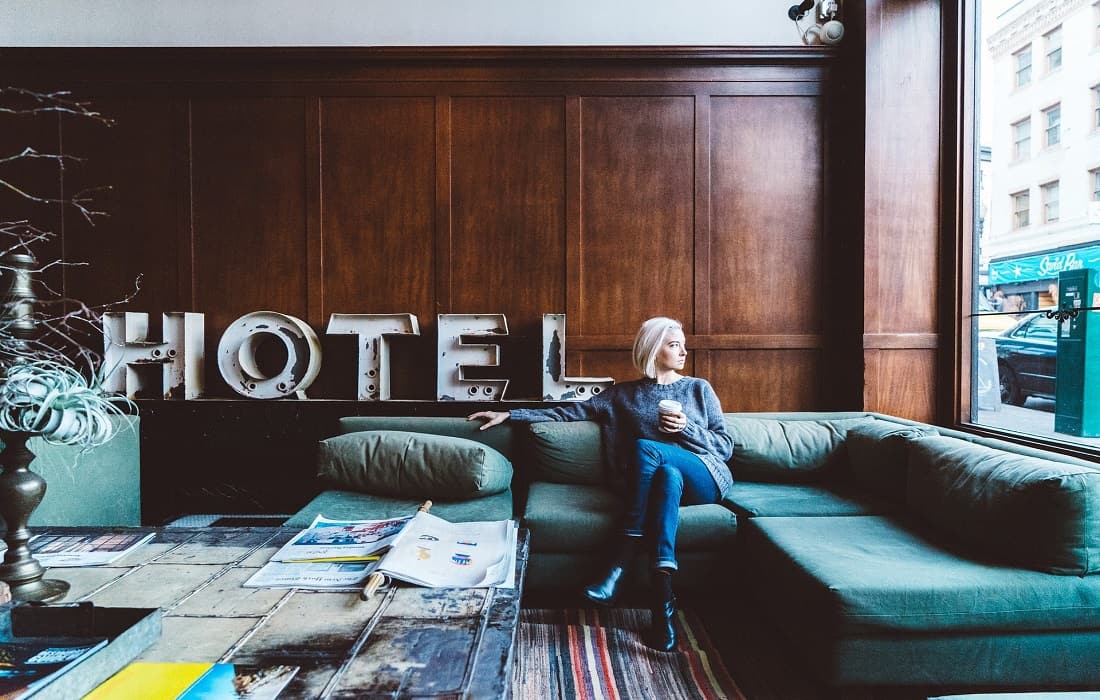 Booking Through Travel Membership Groups
Bid farewell to expensive stays if you are a wanderlust group or the backpacking kind. You can buy a membership from different travel clubs such as Mahindra and Karma, amongst others, so that you get amazing offers on your stays with goodies or even perks such as free meals or planned itineraries for your exploration.
Smart Research
We resort to different search engines to determine and compare various commodities and services before procuring them. Why not do the same for our stay? Different search engines and portals dedicated to hotel bookings show different prices at other times of the year. Go for the best alternative after a thorough search through different booking platforms.
Credit Card Discounts
We have all heard of different discounts available through credit cards. But how many of us redeem those discounts? Most credit cards have a portal that you can use to redeem points. And they have exclusive deals only available on their site.
You can save big if you access your credit card portal. And it's not just the discounts; you will also earn points, giving you freebies and other perks.
Lock In & Hold The Rate
Pre-planning is always the best policy. Book well in advance to get great rates before the season kicks off. Go for non-refundable stays and hold the rate. These deals cost less than the others and are discounted when you book in advance.
*Note, the downside to this is that if you chose the cheapest hotel rate which is non-refunable, you risk loosing what you paid if your plans change.
Use Coupons
Have you heard of Groupon, coupons.com, Amazon coupons, etc.? They not only offer coupons for food and activities but travel as well. If you are an avid coupon user, you can score different hotel booking discounts & offers.
I booked a nine night trip to Ireland including flights on Groupon for less than $1,000 per person!
Choose Bundles
Why go through the hassles of booking every aspect of your trip separately? Sometimes a bundle will give you the cheapest hotel available through the bundles.
Bundles reduce the time and effort to book and give you deals that reduce the trip's overall expense.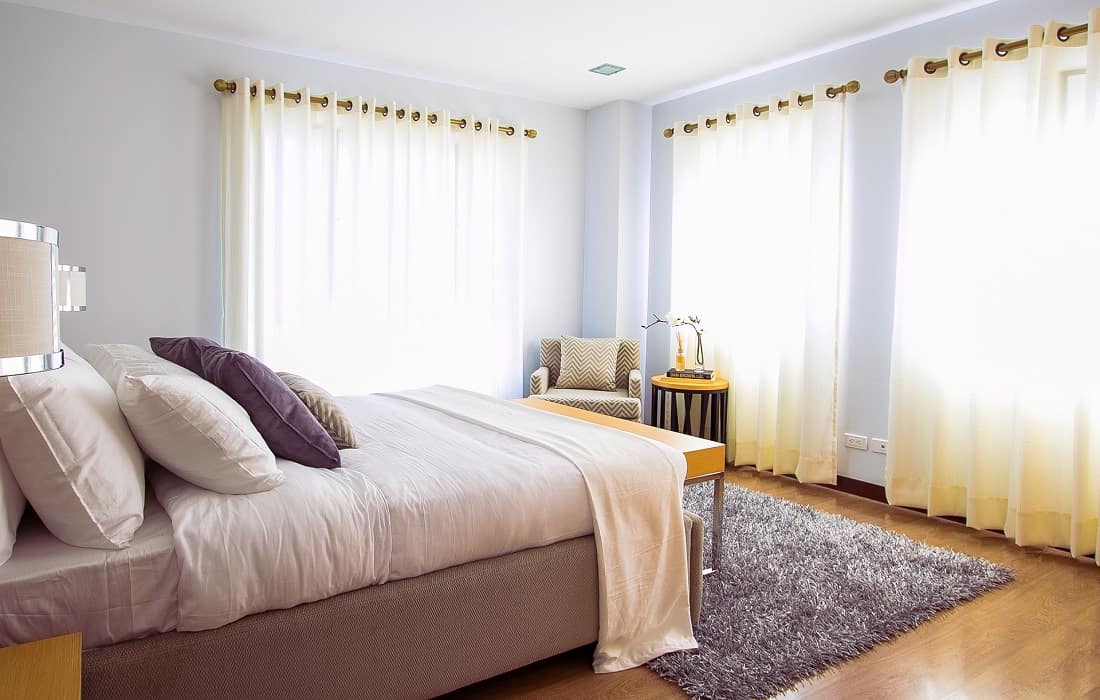 Introductory Offers
look for newly introduced or renovated hotels. They usually start with low prices to entice people to try the place. Most new hotels have an introductory offer. And these offers typically include complimentary perks during the stay and other additional experiences.
Last Minute Cancelations
You've found the ideal hotel ad want to book it, and it's complete. Revisit the hotel site in a few days and check availability. Or try booking a few hours before check-in. There might be cancellations. If you book a room that has been canceled, you will get a reasonable price.
Free Stay
I mentioned earlier how credit cards get you discounts and points. You will earn many points if you are a frequent traveler and use your credit card for hotel booking. Points will translate to complimentary stays. This not only stands true for hotel booking but also flights. Save and save!
FAQs
Closing Thoughts
These are some tricks for booking the cheapest hotel with ease. It takes some work to navigate all the different methods of booking. However, if your goal is to score the most affordable hotel or get the best price for a specific hotel, follow these tips!
What did we miss? What other tricks do you use to score the cheapest hotel? Drop your comments below.
Looking for more Travel Hacks? Start here:
We participate in the Amazon Services LLC Associates Program, an affiliate advertising program designed to provide a means for us to earn fees by linking to Amazon.com and affiliated sites.
Subscribe to our newsletter and get the best travel tips and inspirational stories delivered monthly. No spam, no sales pitches – TRAVEL!
Brit On The Move™ Travel Resources
Ready to book your next trip? Use these resources that work:
Need more help planning your trip? Check out our Resources Page, highlighting the great companies we trust when traveling.