Coco Key Water Park might not be on the top of your list for a day trip to Orlando, but you may be looking for an economical day out. Or, you may want to avoid crowds at the famous water parks. Lastly, you may be curious!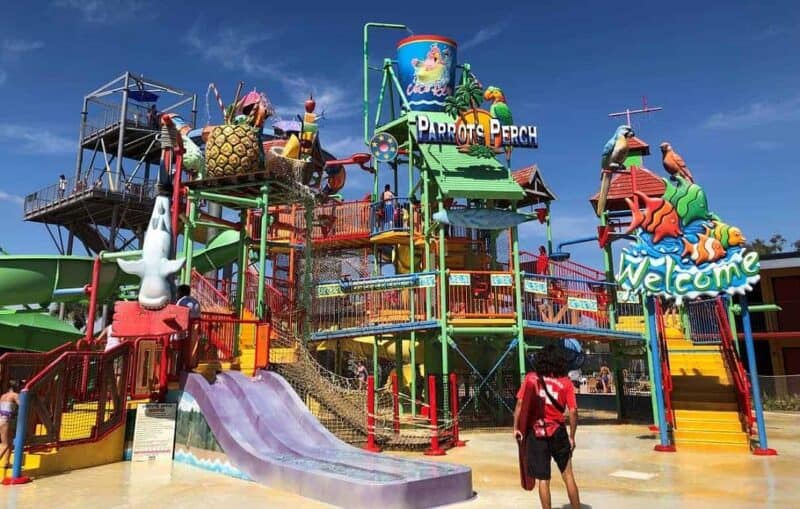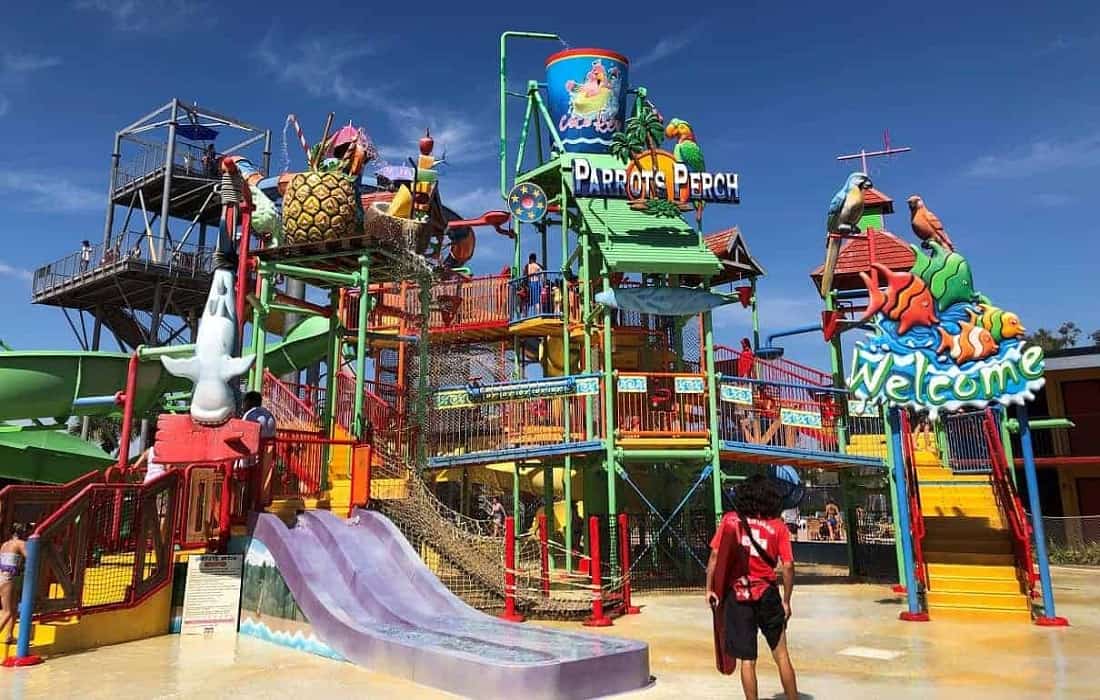 This post may contain affiliate links. Please read our disclosure and privacy policy for more information.
Why You Should Consider Coco Key Water Park
Summer is approaching, the temperatures are hitting the 80s, and it's that time of year when the sprogs need water. We have plenty of beaches, pools, and springs, but a favorite is the water parks with the kids. With Wet n Wild's closure, the most obvious choice might be Volcano Bay, but only if you want to drop $80 per person to enter. It's the newest park in the area and the busiest. I am going to wait till the buzz dies down for this one.
Or, you could go to one of the two Disney Water Parks. Typhoon Lagoon and Blizzard Beach. Entry to each of these costs $65 per person and includes parking. There are also Florida Resident specials and an Annual Water Park Pass for only $130.
Failing this, as you search for options, you might come across Coco Key Water Park, a much lesser-known, smaller park on International Drive. It's a resort (well, sort of) with a small water park at the back. Coming in at $30 per person is an option to consider.
Pro Tip: You can score tickets as low at $10. Use the buy a ticket and passes feature, look for dates and see if you can find any at $10. I played with this and found many dates have a $10 option but only for limited tickets. For example, I could not find sets of 4 tickets at $10. Tickets are sometimes offered on Groupon so check before you go.
Coco Key Water Park Layout
It's not what I would describe as glamorous by anyone's stretch, and there is no wave pool or beach, but it gets the job done. There are three areas:
Parrots Perch – A Splash Zone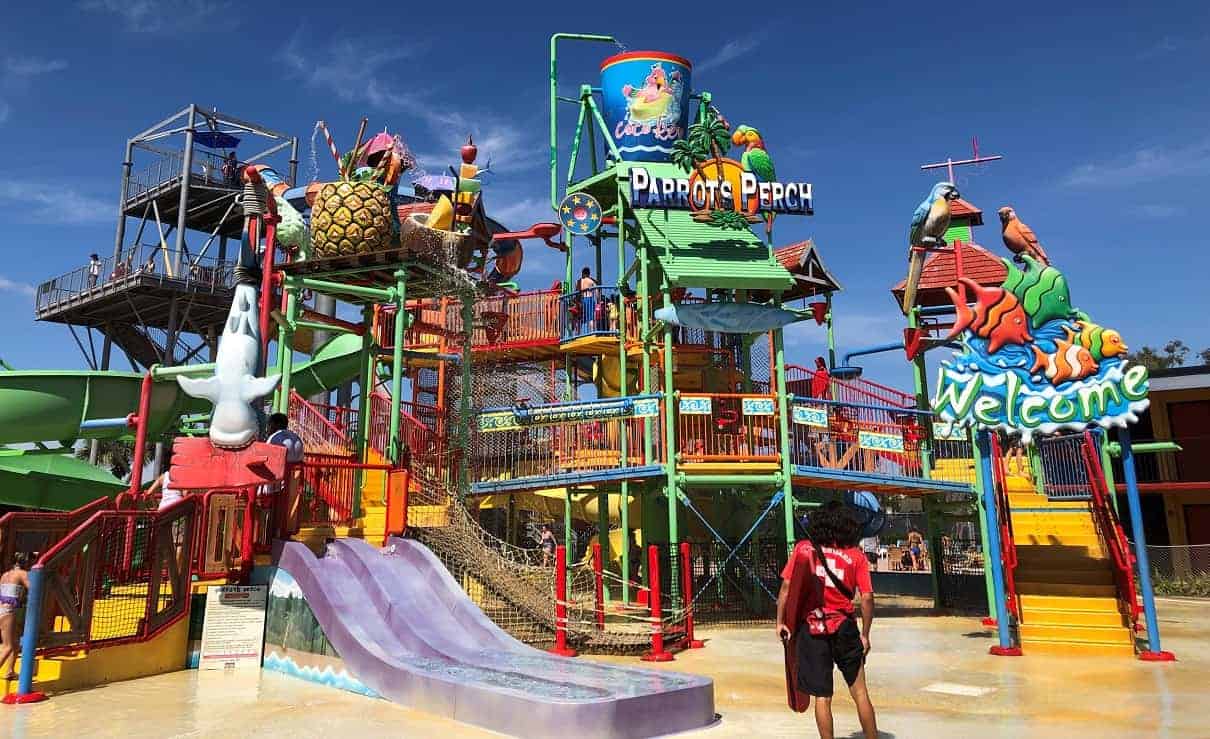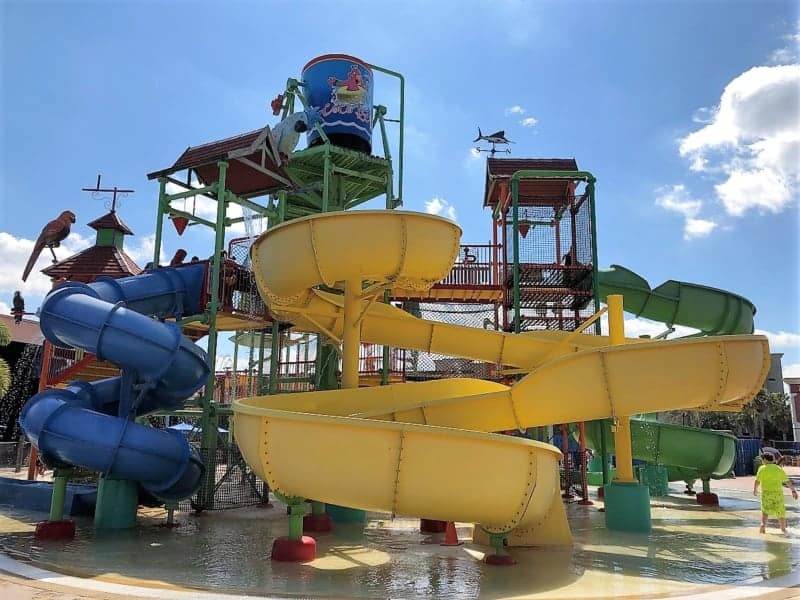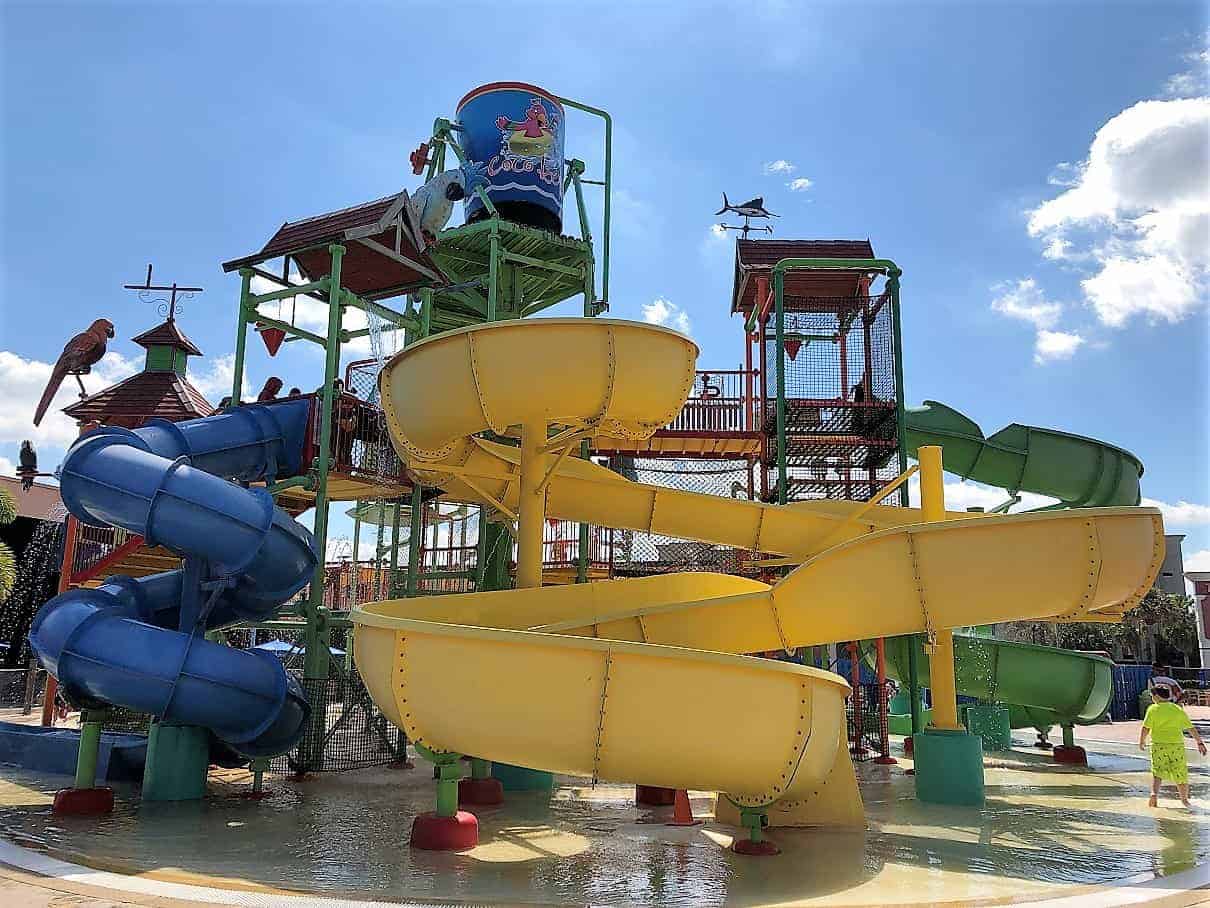 Coral Reef Zone – The Main Pool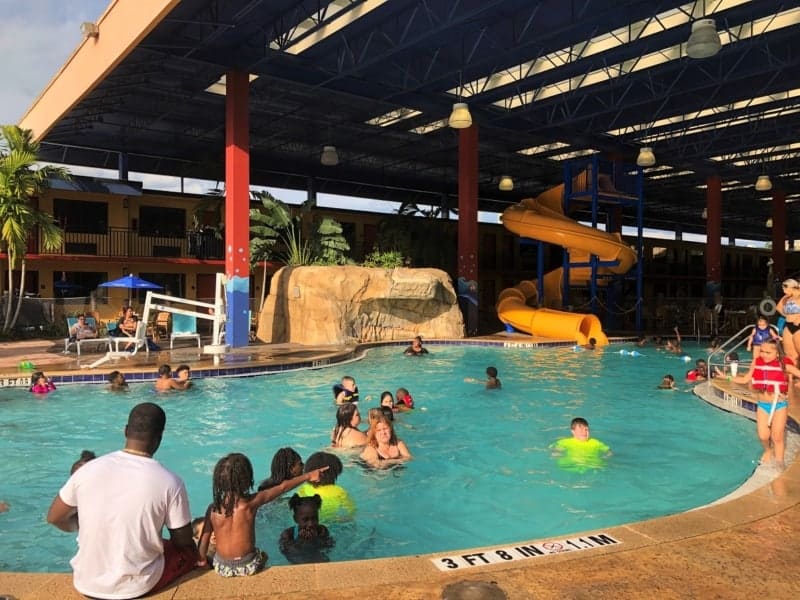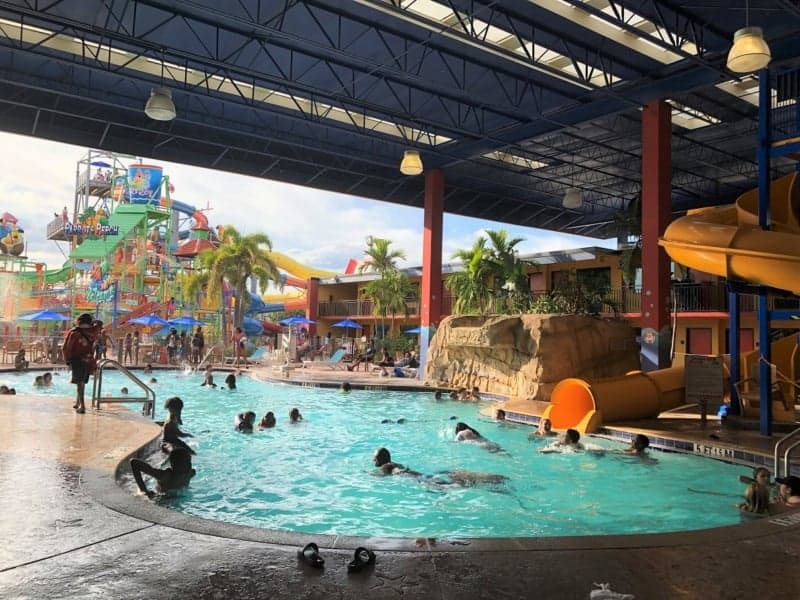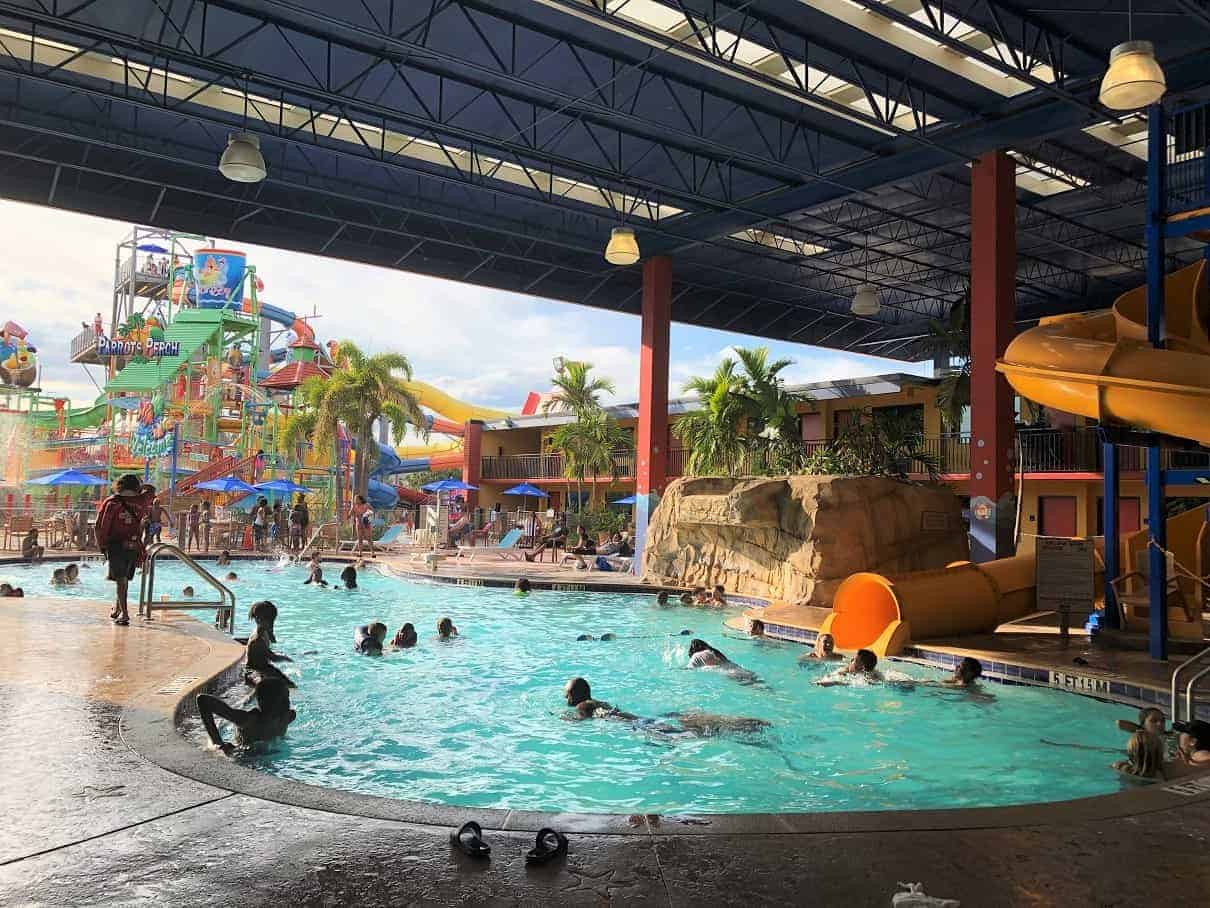 Minnow Lagoon – The Tiny Sprog Pool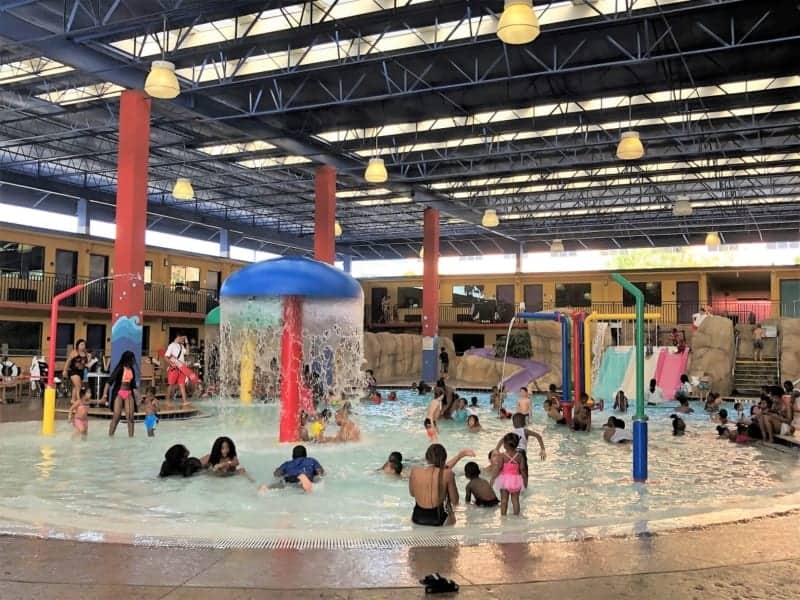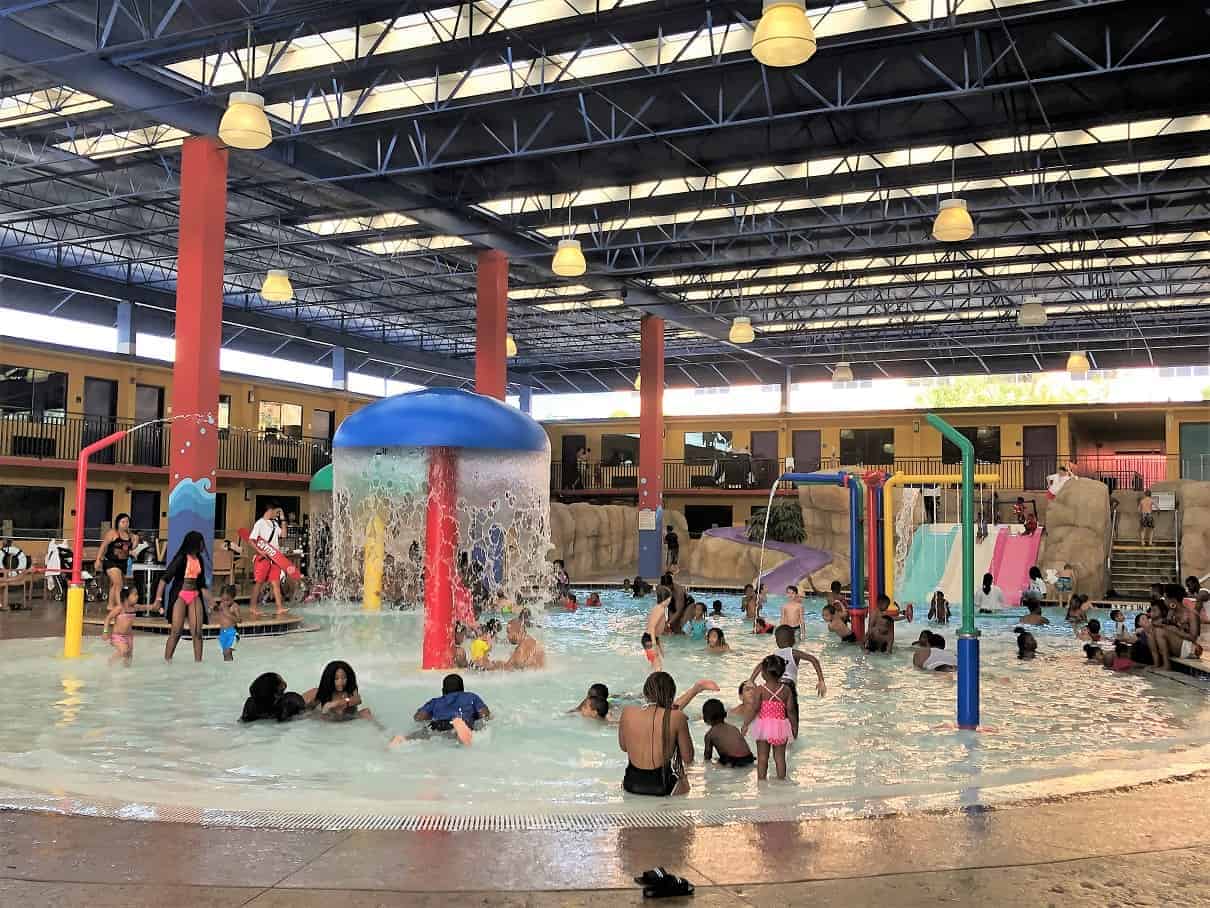 Coco Key Water Park Rides
There are several rides for big and little kids, and there is a central splash zone with connecting slides, bucket drops, hoses, walkways, and all the other splash zone norms. The splash zone alone will keep the sprogs happily entertained. Remember, no wave pools or beaches at this water park are a significant drawback compared to many others.
The park only has one main pool (unless you count the tiny kid's collection), which is partially shaded. I was impressed with how clean the park is, well maintained, and pleasant. There are tons of lifeguards, so it's very safe, and the staff is super friendly. One of the lifeguards rode a two-person slide with my sprog several times.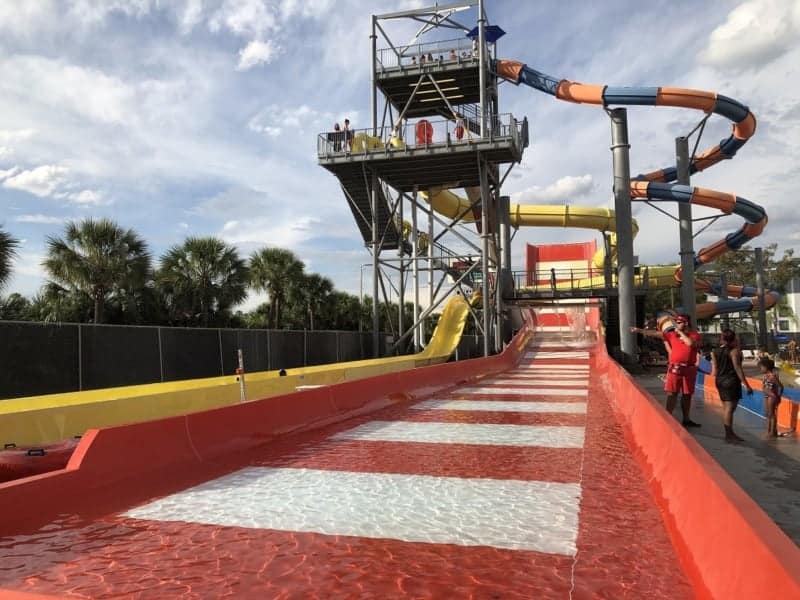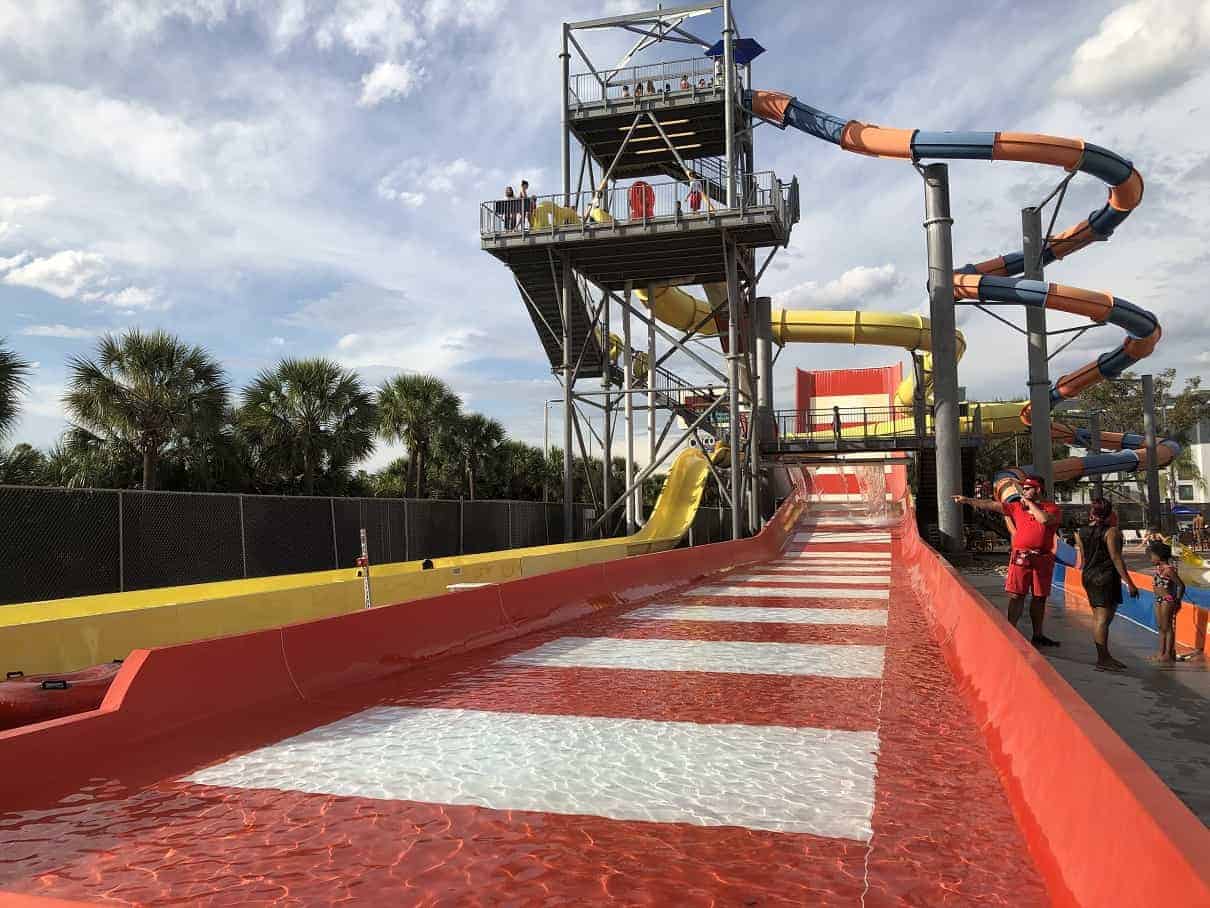 Given this place is the cheapest water park option in Central Florida, I think all families should have it on their radar. The resort's a motel-style hotel with resort amenities, and the water park is in the middle of the resort. It's cheap to stay at Coco Key; you can score a room for less than $100. The clientele is not exactly the Ritz Carlton type. And while they may show up in Walmart attire and are not Rockefeller's, I found everyone to be humble souls enjoying their Saturday, and you can't fault that.
Coco Key Water Park Map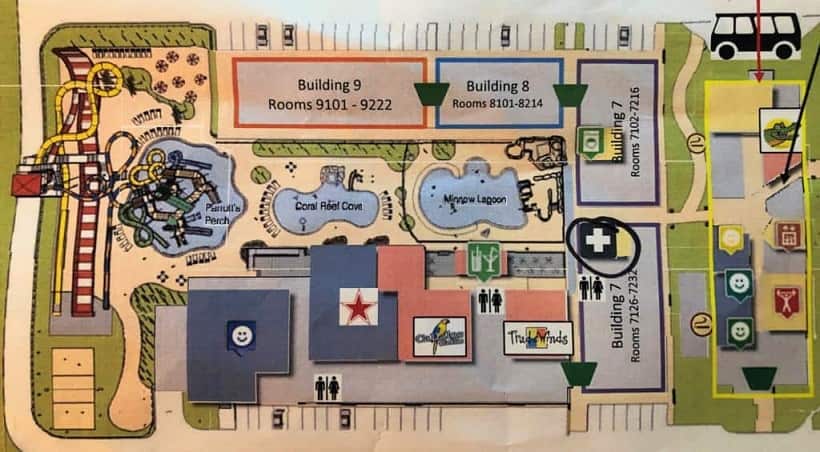 Booking A Room At Coco Key Water Park
Check here for the best rates at Coco Key Water Park
Amenities in all rooms:
Bathtub with Shower
Mini Refrigerator
Coffeemaker
Hairdryer
Iron and Ironing Board
Laptop-Sized Digital Safe
What You Need to Know
It costs $30 per person for a day pass which includes parking.
It's spotlessly clean, which surprised me.
There is a restaurant and a bar on-site, but it's astronomically expensive -$15 for cheese fries, a soda, and chips.
They provide towels, or hand towels, super small bare to the bone washed out towels. Thankfully, we brought our own.
The water park does sell out, so if you are not staying on-site, call ahead or arrive early.
There is plenty of shaded areas and plenty of sunbathing spots.
There are changing rooms and lockers on site.
Frequently Asked Questions About Coco Key Water Park
Closing Thoughts
There are a couple of pros to Coco Key Water Park that make it a decent option for a day out:
It's small and contained.
You can always see the sprogs, and you can easily find them.
No lines ensure the sprogs will get plenty of action, and you can chill.
If you spend $70 plus dollars on entry to a water park, you may as well be at Disney. The parks at Disney are spectacular in comparison and only fractionally more expensive. The challenge with the Disney parks is they are further out, it's hard to find seating, and they are always crowded. The parking is included!
Would I go again? Probably not without reason. But I do this because it is a reasonable option for families. I think it would be a great option to host a party! And yes, I would attend a hosted party here.
Looking for more water parks in Florida? Start here:
We participate in the Amazon Services LLC Associates Program, an affiliate advertising program designed to provide a means for us to earn fees by linking to Amazon.com and affiliated sites.
Brit On The Move™ Travel Resources
Ready to book your next trip? Use these resources that work:
Need more help planning your trip? Check out our Resources Page, highlighting the great companies we trust when traveling.