SeaWorld Orlando Florida – The Complete Guide
SeaWorld Orlando, Florida, provides the perfect opportunity to experience aquatic wildlife, water adventures, and white knuckle rides, unlike those at the other theme parks in Orlando. Here you can enjoy the famous shows with dolphins, killer whales, fur seals, and walruses. All of which will teach you about the animals, their habitats, and the environmental challenges they face in the wild. SeaWorld Orlando is one of the most exciting parks that delights adults and children. So, visiting Florida and heading to SeaWorld deserves attention for anyone looking to enjoy a wildlife-focused theme park.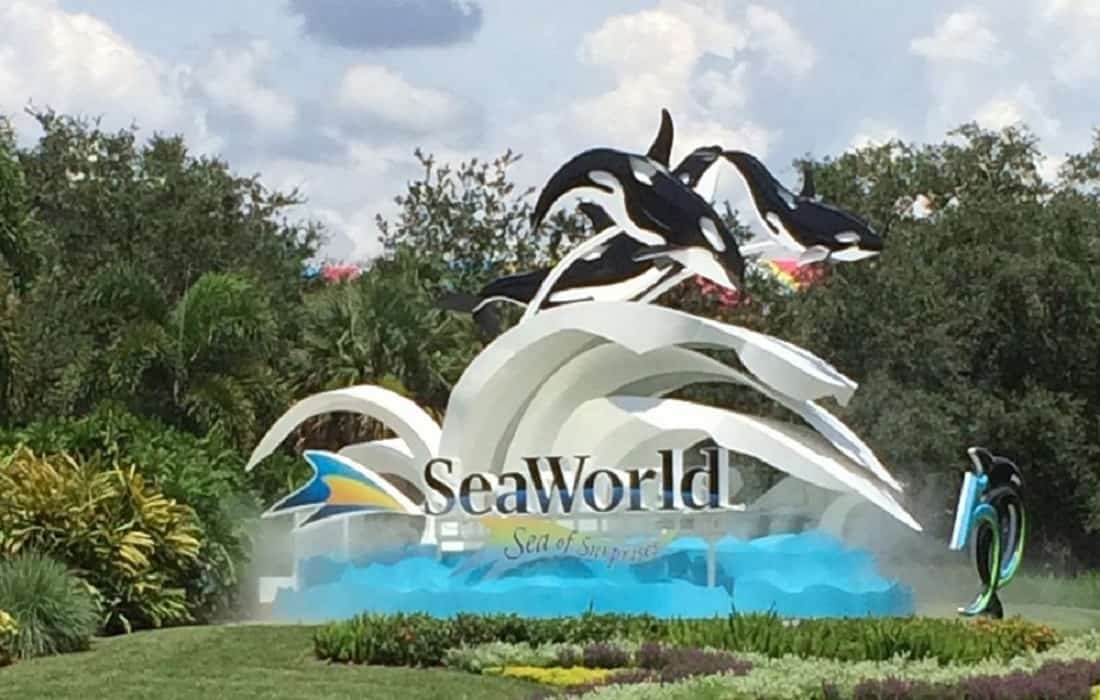 This post may contain affiliate links. Please read our disclosure and privacy policy for more information.
About SeaWorld's Conservation Efforts
Before we discuss all the attractions at Seaworld, let's look at their conservation efforts. No stranger to controversy, SeaWorld is often embroiled in debates around the ethics of animals on display in captivity. While SeaWorld is a for-profit entity, they are also passionate about the environment and has a non-profit section and a conservation fund. All of which is impossible because of the revenue generated at the parks.
Seaworld's non-profit organization has given more than $17 million in support of 1,200 research and conservation projects focused on animal conservation, habitat protection, ocean pollution, and much more around the globe.
In partnership with state, local & federal agencies, stranding networks, zoos & aquariums, and many others, SeaWorld Rescue Teams are on call 24/7 to help ill, injured, or orphaned animals in need of expert care with the goal of rehabilitation & returning them to the wild.
SeaWorld has rescued over 40,000 marine animals that were sick and injured or orphaned animals in need, giving them a second chance at life.
The SeaWorld & Busch Gardens Conservation Fund has donated more than $19 million, supporting animal conservation projects on all seven continents across the globe, including coral reef restoration, preventing coastal erosion, habitat protection, and simply keeping our oceans clean.
Killer Whales In Captivity
In 2016, SeaWorld announced that they are ending their killer whale breeding program and that the orcas in their care are the last generation at the parks.
What To Do At SeaWorld Orlando, Florida?
SeaWorld Orlando opens up many exciting facilities for you. It's a symbiosis of an oceanarium, a zoo, and various outdoor attractions on the territory. Due to this, we can divide all entertainment options into three categories.
Animal Experiences
SeaWorld is a huge marine zoo where you can observe the life of various animals from all over the planet, from the Arctic polar bears to the inhabitants of the tropical seas. The park is home to 42 bottlenose dolphins, several killer whales, sharks, barracudas, rays, California sea lions, seals, flamingos, brown pelicans, beluga whales, walruses, polar bears, and over 200 penguins.
Then there are numerous aquariums with stingrays, dolphins, sharks, and displays with crocodiles and turtles. At the same time, you may touch and even feed some marine creatures.
If you want to watch mother dolphins and their calves, head to the Dolphin Nursery. Antarctica: Empire of the Penguin will let you see five types of penguins in their natural habitat.
Other animal experiences at SeaWorld Orlando include Shark Encounter, Stingray Lagoon, Turtle Trek, Pelican Preserve, Manatee Rehabilitation Area, and Orca Underwater Viewing. They will help you explore marine life and have a great time surrounded by wildlife.
Shows and Presentations
Dolphin Shows
An all-new presentation where you will explore the exciting world of bottlenose dolphins in a way you've never experienced before. Would you like a shower? Book seats on the first 5-6 rows where the animals bring down streams of water. It's better to arrive half an hour before the start to choose the best seats.
Killer Whale (Orca) Shows
See killer whales live in an inspiring presentation featuring the ocean's most powerful predator. Discover the importance of play for orcas and dive deeper into their masterful hunting techniques.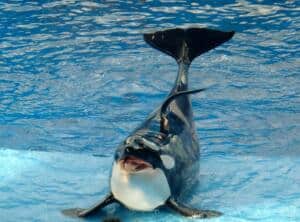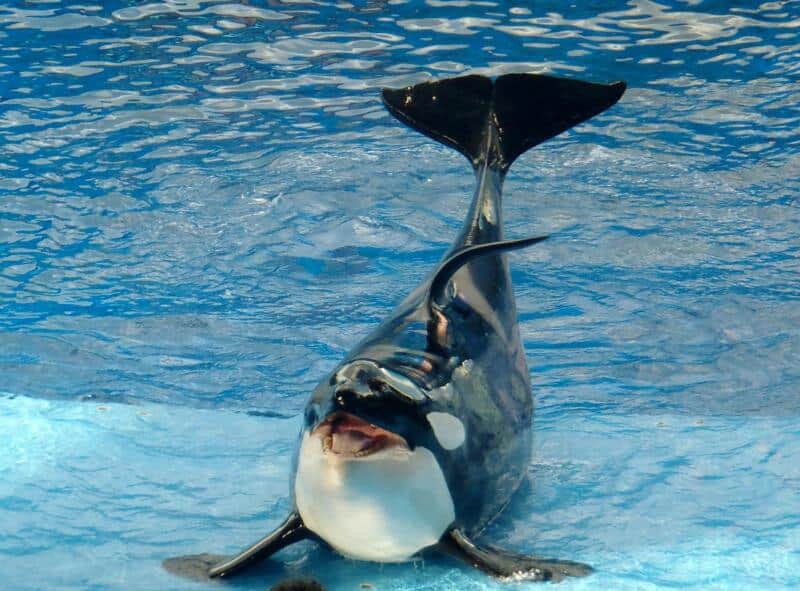 Sea Lion & Otter Spotlight
is a sea lion show featuring otters and walrus. The clown meets and seats the audience; then, the show begins on the theme of pirate treasures. The main characters are animals accompanied by trainers dressed in pirate costumes. You will have something to remember at the end!
Rides At SeaWorld Florida
Back in the day, SeaWorld was not known for its rides. Today's, it's different. Over the years, SeaWorld has added lots of rides to the park, giving guests the option to ride roller coasters and other tamer rides while still enjoying the animals and shows. There are tons of rides to choose from.
For example, thrill-seekers will appreciate the Kraken, a dizzying-height slide with numerous dead loops and a double dose of adrenaline; The thrill adds to the rush by rolling the thrill and moving head down water splashes that fly right into it.
Journey to Atlantis is another iconic adventure available there. You will enjoy a boat ride ending with a fall down a steep waterfall. Want some freshness? Infinity Falls will leave a few drops on your clothes! This attraction will have you boarding a raft and making your way around cascading fountains, unexpected geysers, and breathtaking waterfalls as you explore the tropical ruin-style surroundings with your raft mates.
Other exciting SeaWorld Orlando rides include the brand new Ice Breaker roller coaster, Mako, and Manta. If you're not up to the adrenaline rush, try more uncomplicated rides like Abby's Flower Tower, Big Bird's Twirl 'N' Whirl, Cookie Drop!, Flamingo Paddle Boats, or Sunny Day Carousel.
Journey to Atlantis
One of the first rides to be added, this roller coaster is loud, dark, and flashing lights at times. On this ride, you are likely to get wet. You'll get soaked if you sit in the front row.
Manta
You must wear a harness that lowers over your head during this ride, and your feet are strapped to the ride. You will experience intense G-forces. There are several loops, and you'll be upside down.

Image Credit: SeaWorld Orland
Kraken
An over-the-head harness is required for this ride. You will go upside down a few times, and your feet will dangle throughout the ride. This is an intense roller coaster.
Mako
This is a very intense ride. Lap bars are used to restrain riders. The coaster ascends 200 feet and drops 200 feet, with speeds of 73 mph. There is an elevator available if you can't navigate the stairs. You will have to walk up several stairs to get into the queue.
Infinity Falls
Raft Ride for the family. You will get soaked. You will experience some hills, spinning, and a 40′ drop.
Ice Breaker
This new roller coaster features four airtime-filled launches, both backward and forwards, culminating in a reverse launch into the steepest beyond the vertical drop in Florida – a 93 feet tall spike with a 100-degree angle.
Empire of the Penguin
An indoor attraction where guests follow Puck, the penguin, on his journey that ends in a cold climate-controlled area with live penguins. The attraction has low lighting and low ceilings, creating a cave-like atmosphere. You choose a "mild" or "wild" adventure for this attraction. An on-screen video welcomes the journey in the first room. You may feel the room is moving in the video because it is shot from a hang glider's perspective. After watching the video, guests are invited to a space where they can choose the type of motion they would like during their journey, either mild or wild. As soon as the ride is over, guests will get out of the vehicle and see the penguins in the wild.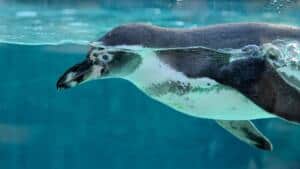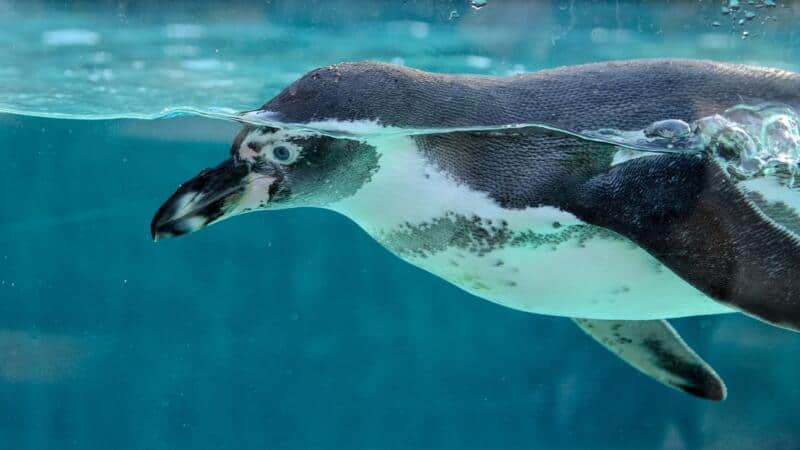 Sky Tower
This rotating tower provides 360-degree views of her surroundings as it slowly turns and rises into the air.
Paddle Boat
If you ride in a paddleboat, there is an additional fee. The paddle boats are shaped like pink flamingos.
Wild Arctic
The experience resembles a helicopter ride or a ride on the Polar Express. The seats will move in different directions. There is the possibility of bumpy and loud rides.
SeaCarousel
The sea is the theme of the carousel.
Sesame Street at SeaWorld
Buildings and characters from Sesame Street are akin to those on the PBS show. There are several kiddie rides, a splash pad, a character photo opportunity, a play area, food trucks, and a parade.
Elmo's Choo Choo Train
Miniature trains for kids.
Cookie Drop!
Short bursts of airlift guests into the air, returning them to the ground.
Super Grover's Box Car Derby
A kid-friendly coaster with a couple of turns and dips.
Rosita's Harmony Hills
It is located within Sesame Street Land. Create beautiful musical sounds as you play on the rolling green hillsides of Rosita's Harmony Hills.
Big Bird's Twirl 'N' Whirl
A teacup ride for young children.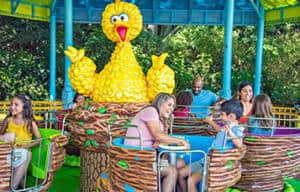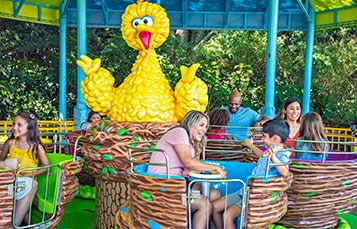 Abby's Flower Tower
An airborne teacup ride. Guests can control the amount of spinning each car makes.
Slimey's Slider
This boat is 19 feet long and gently turns back and forth with mild intensity.
Rubber Duckie Water Works
Splash pad play area.
Sunny Day Carousel
The Sunny Day Carousel is a cute, colorful, classic ride perfect for everyone who likes a good go-round.
Other Experiences At Seaworld
Dine with Orcas
It's one of Orlando's most immersive and memorable family dining experiences. You can dine next to the killer whales and watch the specialized care they receive daily in their home while enjoying a meal.
Jewel of the Sea Aquarium
A fascinating underwater world exploding with color and luminescence is awaiting exploration in our aquariums, directly beside Journey to Atlantis.
Behind The Scenes Tour
Go behind the scenes to see how our trainers care for and interact with these fantastic animals, and get up close with some finned, flippered, or feathered friends.
Sesame Street Party Parade
Another show you must see. It takes place on select dates and offers you the chance to move to the beat during a fantastic street party.
How Much Are SeaWorld Orlando Tickets and Passes?
As a visitor, you have various ticket options to choose from. They include single or group tickets and annual passes. Check out all available offers and choose the best one for you:
SeaWorld Single Tickets
Single ticket for the selected you to get a single ticket for a specific date forte. For $89.99 per person. All-Day Dining is also available for an additional $35.
Any-day single ticket. If you have such a ticket, you can visit the park any day within the next six months after purchase. The ticket price is $118.99 (ages 3+)
Two-park single ticket. In addition to SeaWorld, you can include one more park. The ticket costs $124.99 (ages 3+) and covers Aquatica, Busch Gardens, and Adventure Island. All-Day Dining is also available for an additional $50.
SeaWorld Group Tickets
The minimum group size is 15 people. Single-Day Group Ticket is $78.99 per person. For $10, you can add one meal with entree, side, and drink. Single Day Group Ticket with All-Day Dining Deal is available for $100.98 for children 3-9 years old and $113.98 for children 10+ and adults.
SeaWorld Annual Passes
Bronze Pass
Silver Pass
Gold Pass
Platinum Pass

Covers visits on any day within 12 months except blackout dates.
Includes a pass to all popular events.

Covers visits on any day within 12 months.
Includes a pass to all popular events and two free guest tickets.
Provides free public parking space.

Covers visits on any day within 12 months.
Includes a pass to all popular events and four free guest tickets.
Provides free preferred parking and 30% off in-park discounts.

Covers visits on any day within 12 months to parks such as Aquatica, Busch Gardens, Adventure Island, Sesame Place, and Water Country USA.
Includes a pass to all popular events and six free guest tickets.
Provides free preferred parking and 50% off in-park discounts.
Gives access to 1 free Quick Queue pass per day
Where to Eat in SeaWorld Orlando?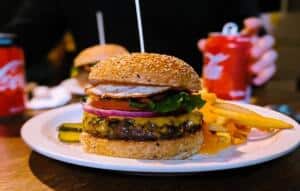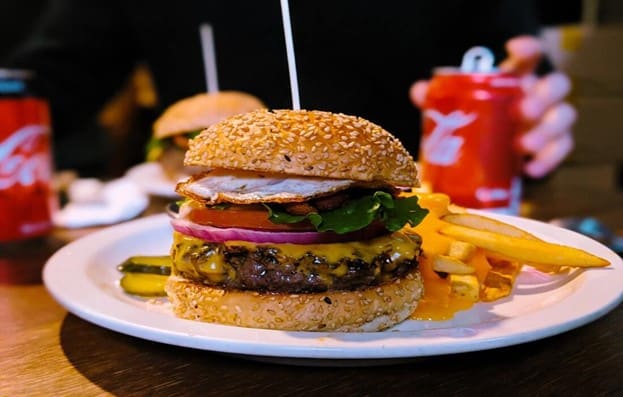 You will find many dining options, including cafes, bars, ice cream parlors, and restaurants near SeaWorld Orlando.
Altitude Burgers – a burger and pizza paradise in the middle of entertainment.
Glacier Bar – a cozy place to have a drink, a bite to eat, and watch sports events on a wide-screen TV.
Edy's Ice Cream Parlor – 14 flavors of monster shakes, ice cream, and enormous brownie sundaes available at this establishment will hit your taste buds.
Lakeside Grill – offers you Mediterranean-inspired cuisine with a great view of Orlando.
Are you looking for something special? The other 10+ locations around the park will let you find the treats you've dreamed of!
Where To Stay Near SeaWorld Orlando, Florida?
You can stay at one of over 100 hotels located within driving distance of the park. Hotels near SeaWorld Orlando range from luxurious 5-star suites to more budget 3-4 star lodging options. It's not possible to review each of them in detail, so we will tell you about the most popular ones:
The hotel is across the street from the park. Proximity to the park, Orlando International Airport, and high-speed highway are excellent advantages of the hotel. The Hilton Garden Inn is also suitable for business travelers who choose it because of the nearby Orlando Convention Center.
This 3-star hotel has everything you need for a great holiday. Comfortable rooms, parking, a swimming pool, a gym, and several cafes and restaurants on the territory guarantee a hassle-free overnight stay.
With easy access to the park, SpringHill Suites fits the bill for a high-quality hotel. This is not the most budget option, but you pay for what you get. So, here you will enjoy comfortable rooms, well-developed infrastructure, and friendly service.
Other Places To Stay Near SeaWorld Orlando, Florida
What Are SeaWorld Orlando Florida Hours?
The park's opening hours vary depending on the day of the week and are always subject to change, so check before you head out.
Monday-Wednesday from 9:00 a.m. till 7:00 p.m.
Thursday – 9:00 a.m. till 8:00 p.m.
Friday and Sunday from 9:00 a.m. till 9:00 p.m.
Saturday from 9:00 a.m. till 10:00 p.m.
How to Get to SeaWorld Orlando, Florida?
You have several options to get to the park – public transport, car, or taxi. If you know what to choose, consider each one individually and select the one that suits you best.
By Bus
Take the Lynx #50 bus running between Downtown Disney and Downtown Orlando. A one-way trip will take you no more than 50 minutes and costs $2 per person. Another bus route you can use is line 08. The ticket price is the same, but the travel time will increase to 1 hour and 15 minutes. Both routes depart from Lynx Central Station – Sunrail every 20-30 minutes.
By Car
While the bus service forces you to stick to a schedule, the car allows you to plan your trip on your own. So, you can rent a car to get from Downtown Orlando to the park. Car rental rates start from $20 per day. Moreover, renting a car in Florida under 25 makes it possible for even young drivers to get behind the wheel.
A trip from the city center will take approximately 20-25 minutes. Consider all possible driving directions:
From the North. Get on I-4 Express and continue on I-4 W to International Dr. Then, take exit one from FL-528 E leading to International Dr. Turn right onto Central Florida Parkway. The entrance to the park is on the right-hand side.
From the South. Drive along Florida's Turnpike and take exit 244 to FL-417 Toll S. Then take exit 10 to S John Young Pkwy and turn left to Central Florida Pkwy leading to Sea World Dr.
From the East. Head west on FL-528 W and then take the exit onto the International Drive. Turn right onto Central Florida Parkway and proceed towards the park.
From the West. Take I-4 E to Central Florida Pkwy in Orange County and take exit 71 to Central Florida Parkway. Then, continue a little and turn left towards the desired facility.
By Taxi
A taxi ride is an excellent alternative to a rental car in terms of travel time. However, it costs much more – you will pay around $40-50 for a one-way trip.
Closing Thoughts
Summing it up, SeaWorld is the right place for visitors to Orlando who wants to experience a theme park whose "theme" is marine life. It has something to offer to everyone regardless of age, so you can always count on a first-class experience!
Looking for more posts on Orlando? Check out these:
We are a participant in the Amazon Services LLC Associates Program, an affiliate advertising program designed to provide a means for us to earn fees by linking to Amazon.com and affiliated sites.
Subscribe to our newsletter and get the best travel tips and inspirational stories delivered monthly. No spam, no sales pitches – TRAVEL!
Brit On The Move™ Travel Resources
Ready to book your next trip? Use these resources that work:
Need more help planning your trip? Check out our Resources Page, highlighting the great companies we trust when traveling.