Bok Tower Gardens always shows up in guides on things to do in Central Florida, but no one ever really sells you on all the reasons to visit. At first blush, it sounds as if you visit to see a tower or garden. What if I told you that Bok Tower and the gardens are only one Bok Tower Gardens element? And while impressive, there is so much more to see and do at Bok Tower Gardens than you might think.
If you're a Floridian like me, and you've not visited, shame on you! Although, I will admit that I did not visit until Visit Central Florida persuaded me to. Reflecting on this day out, I'm still surprised we never visited before. And, I'm still pondering why this is such an underrated attraction for Central Florida. If I lived closer, I would be an annual pass holder for sure.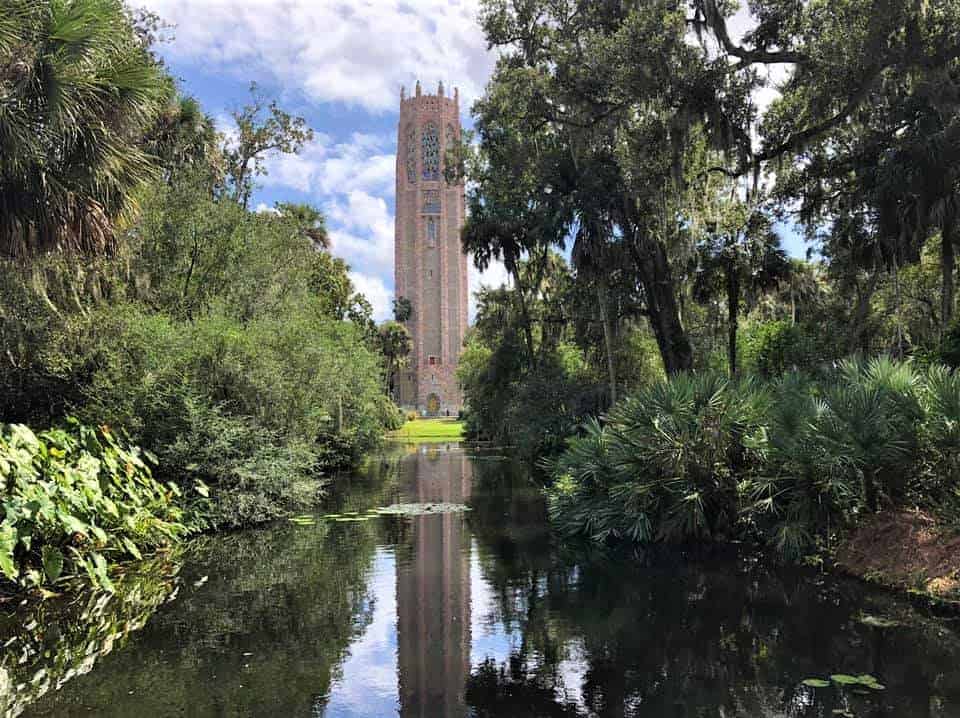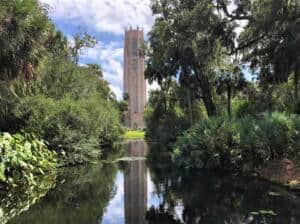 Three miles north of Lake Wales and centrally between Tampa and Orlando, Bok Tower Gardens is within reach for those living in Central Florida or visiting.
This is not a sponsored post, but we were invited to visit Bok Tower Gardens. All the opinions are those of Brit on the Move™. And, you know the deal. I will tell you the good, the bad, and the ugly.
This post may contain affiliate links. Please read our disclosure and privacy policy for more information. All images are courtesy of Bok Bok Tower Gardens unless expressly noted otherwise.
Before we dive into why you should visit, let me give you a brief history of Bok Tower Gardens.
Bok Tower Gardens History
Edward W. Bok, a Dutch immigrant, and his wife Mary Louise Curtis Bok decided to create a bird sanctuary following a winter stay near Florida's Lake Wales Ridge. Upon deciding on the location, he hired Frederick Law Olmsted Jr., a famous landscape architect, to bring his vision to life. The building started in 1921 and ending in 1926. The result is a luscious bird sanctuary.
The centerpiece, or perhaps the most recognizable element of Bok Tower Gardens, is the Singing Tower. It was built with reflection in mind; the tower faces south of the reflection pool full of giant lily pads. Construction on the tower began in 1927. Completed on February 1, 1929. The tower is surrounded by a moat, which is also a koi pond.
The tower is home to a 60-bell carillon. A carillon is a musical instrument played with a combination of a keyboard controlled by batons and pedals. Carillons are typically found in towers or churches. Bok wanted to share his love of music with the world and introduce Americans to European bell instruments. He wanted a tranquil retreat from the fast pace changing time.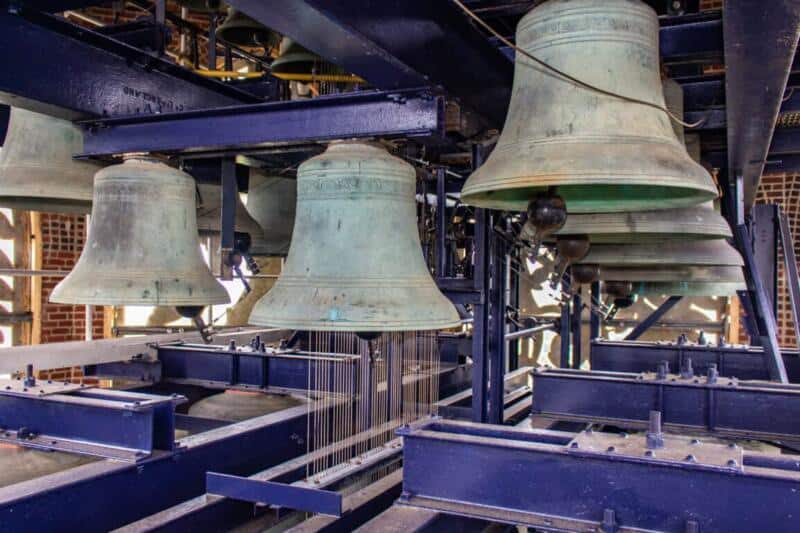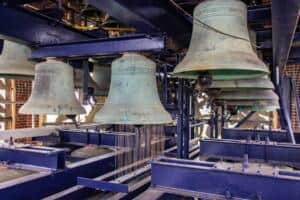 Edward Bok died on January 9, 1930, at age 66. Unlike many quotes on the internet, Bok is not buried inside the Singing Tower, and the Singing Tower is not a shrine. Bok is buried in the lawn between the brass door and the moat.
Edward Bok Legacy
Bok, an accomplished author, wrote a book called "America's Taj Mahal: The Singing Tower of Florida." If you know anything about the Taj Mahal – India's most iconic treasure, you'll know it's a tomb. Emperor Shah Jahan built the Taj Mahal as the final resting place of his favorite wife, Mumtaz Mahal; it also houses Shah Jahan's tomb. Given this, I must wonder if Bok did not consider the tower as a potential resting place.
Upon his death, he donated the gardens and the Singing Tower to the State of Florida. Today, the non-profit American Foundation Inc. owns and operates Bok Tower Gardens.
With the history covered, let's fast forward to the ten reasons to add Bok Tower Gardens to your list of things to see and do in Florida.
10 Reasons to Visit Bok Tower Gardens
1. It's the perfect location for a date or proposal
If you are looking for romance and want to impress your partner, this is the place to hit. The serene setting and tranquility are not only breathtaking, but it's ideal for deep conversation. Imagine yourself walking through the gardens en route to the Singing Tower with just each other. You'll have plenty of time to get to know someone if it's a new romance and if it's an existing one, lots of time to talk. Once you've strolled through the gardens, stop at the café and enjoy lunch and a glass of wine. I'd be impressed if I were taken here for a date. It's ideal. If you propose to your loved one here, well, you'll be the envy of all. We saw one chap pose the question on the lawn; it was tear-worthy.
2. The sprawling Bok Gardens
There are 8 acres of gardens to explore designed by architect Frederick Law Olmsted, Jr. Ferns, palms, oaks, and pines galore with seasonal foliage with tons of spots to sit and relax. The gardens are home to 126 different bird species, the threatened gopher tortoise, and the endangered eastern indigo snake.
The gardens are paved or mulched, and the gardens are broken into nine unique zones:
The River of Stone
Pollinator Garden
Kitchen Garden & Outdoor Kitchen
Endangered Plant Garden
Window by The Pond
Wild Garden
Exedra & Sunset Overlook
Reflection Pool
Peace Lantern
Gardens may or may not be your thing. You may not have a burning desire to explore them, but you would be making a mistake if you don't. Every inch of the garden is pristine. The colors pop out, and the sweet scents pierce your nose. Everyone will appreciate the design, and for sure, you will feel a calmness.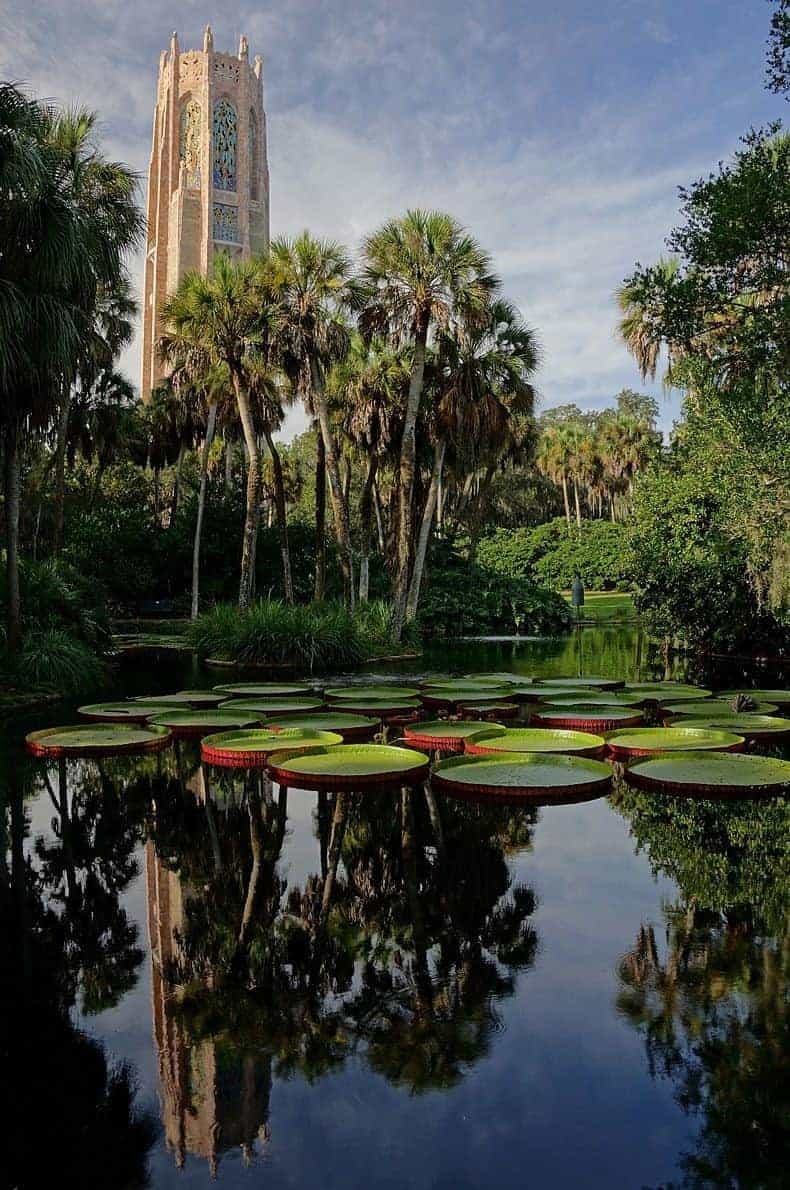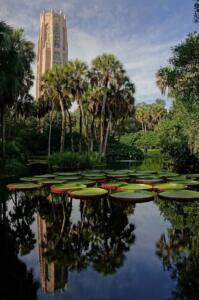 Sandhill Gopher On Wikipedia (Creative Commons)
3. Historical and Educational
A long-time fan of history, I was immediately enthralled by the story behind Bok Tower Gardens. We all know that America's history is short compared to that of Europe. Yet, we all yearn for historical treasures and seek them out. Well, here is one of your backyards that should be explored. If you have kids, think about what they will learn. For example, I know that most of you have not heard of a carillon before now. I bet most of us do not know the history of the area or how Bok Tower Gardens came to be.
4. There are no "keep off the grass signs."
Speaking of kids, when was the last time that you took kids to an attraction where they were free to roll in the grass? Grass that's manicured and clean? Free from city dogs' remains and free from trash? Well, you get aces of that here so the kids can roll around all day long. Or, if you want to picnic, find your perfect spot, throw out your balance, and relax. Many park locations are shaded, even grassed areas, so don't stress about the heat.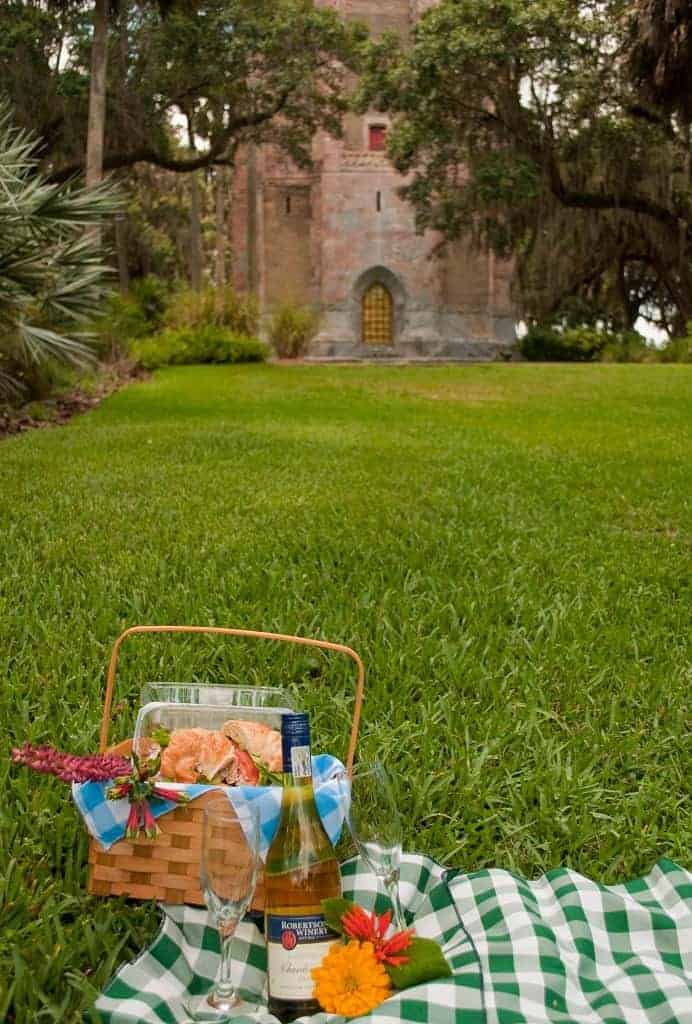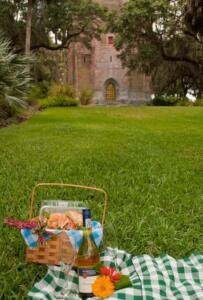 What You Need For The Perfect Day Out
5. Selfie and Instagram Nation
I'm in Bali writing this article, and I swear the world has gone mad. Half of the tours here are advertised as "Selfie Central" or "Best Instagram Tour" and so on. Many of the places we have visited have signs everywhere inside, saying "Selfie Spot."
If getting that perfect selfie or Instagram-worthy shot is of interest to you, then Bok Tower Gardens is the mother ship. There are hundreds of spots for you to choose from, and none of them look like you are in Florida!
While we were on site, there was a photography shoot for Japanese Anime going on. This is an ideal location for a photoshoot, casual or professional. But if you are looking for some unique photographs, this is your venue.
6. The Pinewood Estate – El Retiro
My favorite, Pinewood Estate, is a mansion that sits inside of Bok Tower Gardens. First, who knew? But once I knew, I immediately got the chills. I can't get enough of a historical mansion; I've always had a lifelong interest in them. Lately, I have a thing for Floridian ones as they are not as plentiful as other states.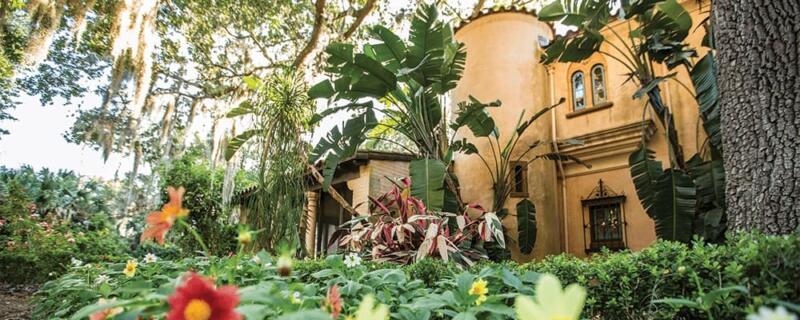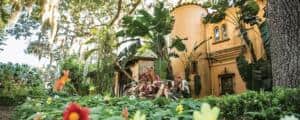 Where do we even start with this?
Charles Austin Buck, originally from Pennsylvania, was a prominent executive of Bethlehem Steel Holdings. Buck, recently widowed, was in his 60's when he commissioned the home. He named the estate "El Retiro" Spanish for "retreat." Winter home for the northerner to enjoy with his nine children and eighteen grandkids.
The mansion is a whopping 12,900-square-feet, and it's built in the Mediterranean Revival style to bring the outdoors inside. This was achieved, and the estate is now on the National Register of Historic Places.
When you enter the mansion, your draw will drop and not because of size – rather the details. Every single door frame, every single door is solid wood. All are carved in a unique and non-square style. Despite being built in 1930, the estates are not Moorish; the design is quite modern. For example, the fireplace is stone, and there are wrought iron elements all over.
Bok Tower Gardens acquired El Retiro in 1970.
Touring the Pinewood Estate is not included in the standard admission to Bok Tower Gardens. As of 2019, it costs about $6 extra.
The Pinewood Estate Holiday Home Tour
Sadly for me, I will probably not visit The Pinewood Estate during the 2019 holidays as I am traveling. I'm hoping to, but I might have to wait until 2020 to see it. Christmas is my all-time favorite holiday, and I am always looking for something new to do.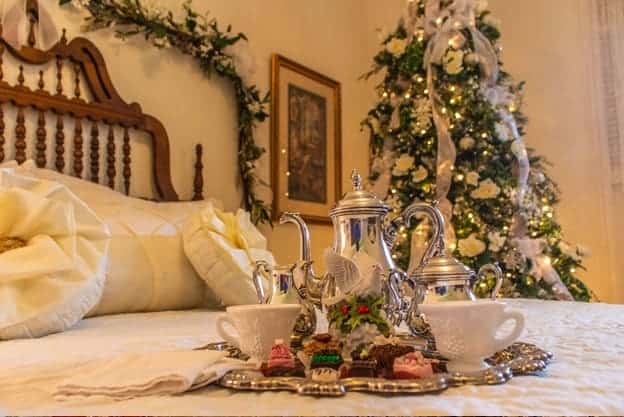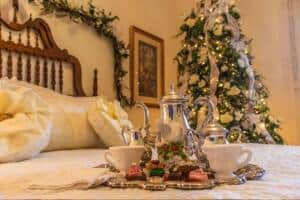 During the holiday season, the mansion transforms into a glittering showcase of holiday cheer. The decorations and themes are different each year, no two years the same. There are many things in Florida over Christmas, but this is a new one for me.
The Gardens and Pinewood Estate Holiday Home Tour (Combo Admission) admission is $25 adults and $12 child (5-12). Kids under 5 are free. Dates are Nov 29, 2019 – Jan 5, 2020 10:00 am – 5:00 pm.
Important: You need to either book your ticket for Pinewood Estate online here or buy at the gate when you arrive. You cannot purchase a ticket for the estate once you are in the gardens.
7. The Singing Tower
Often the focal point of most photographs and marketing material, the tower is iconic and impressive. It's stunning to see it in person, and the images from the reflection pool are so perfect that even an untouched photo appears edited. You won't need to edit a picture; the towers' pink hues naturally reflect over the reflection pond hold their own. Standing at 205 feet tall, adorned with a gold embellished door, and surrounded by a moat that's home to koi fish, it's pleasing to any eye.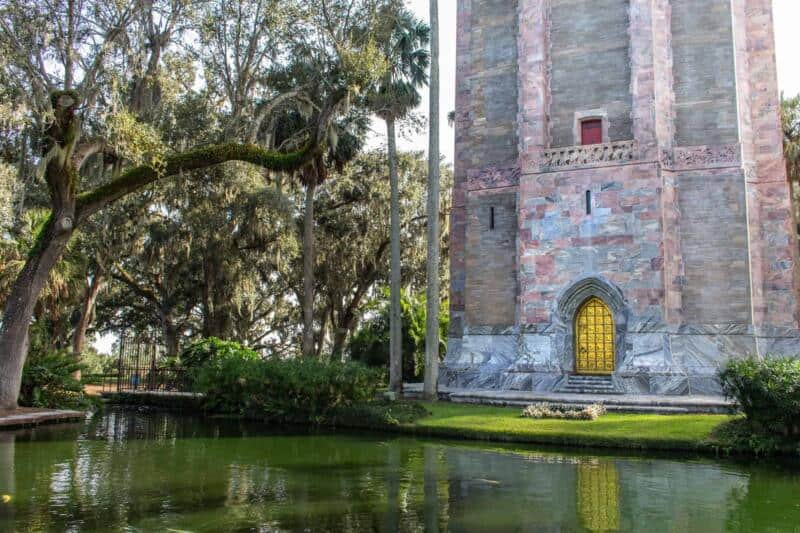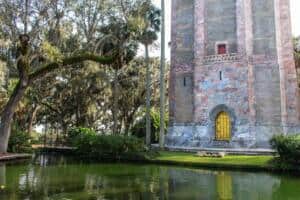 Here is a rare peek inside the Singing Tower:
Stunning as it is, the best way to enjoy your time here is to attend a carillon concert. Recitals are given daily from the 60-bell carillon set. Daily at 1:00p.m. & 3:00p.m.
8. Bok Tower Gardens Events
Bok Tower Gardens hosts events and things to do almost every day. These events include concerts featuring jazz, orchestras, and the carillon bells of the Tower. The most popular event is the semi-annual symphony concert that features music from both the symphony orchestra and carillon bells.
To give you an idea of the variety of events, here's what's going on in December. This list is not all-inclusive; many other activities are going on. Check the complete listing of events here:
Carillon Concerts
Fall Walking Tours
Yoga for Everybody
Meet the Horticulturalists: Pine ridge preserve on the Lake Wales Ridge.
Gentle Yoga and Crystal Bowls
Brunch in the Gardens
The Transit of Mercury
Planting to attract Pollinators in your yard
Estate Planning Greenhouse
Road trip to the Gardens: Nashville
Holidays at Hammock Hollow "Discover Florida Cranberry"
Holiday Home Tour Member Preview
Holidays at Bok Tower Gardens featuring the Holiday Home Tour
Holiday Walking Tours
Holidays at Hammock Hollow "Holiday birding traditions."
9. Host Your Wedding or Event
Years ago, I got married in Vegas. It was not a drive-through wedding – it was a destination wedding. We had a very traditional wedding, only in Vegas. As I've explored Florida more over the years, there are a couple of places that stand out to me as wedding destinations. Or places that would be on my shortlist if I was getting married in Florida. Bok Tower Gardens is one of those two. The other is The Westgate River Ranch and Rodeo. Neither of these two is the same. Bok Tower Gardens a reasonable step back in time, and Westgate River Ranch a western experience. Both are unique, both fantastic options.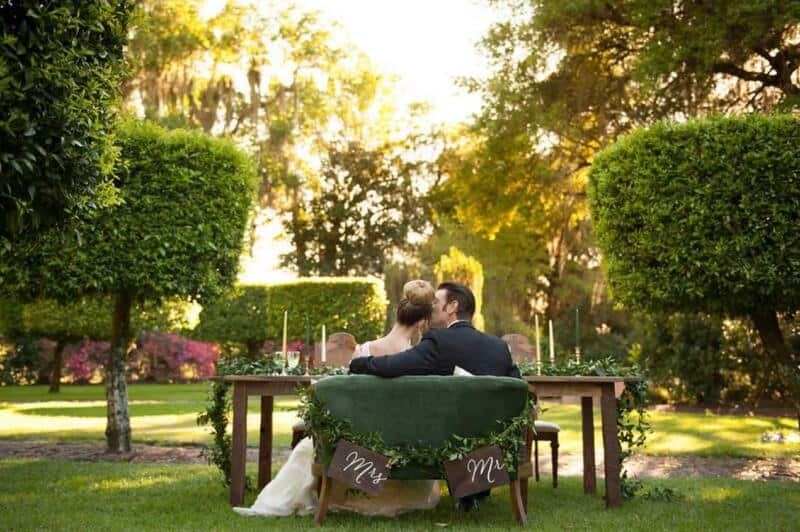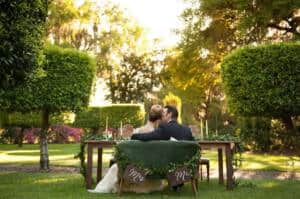 There are several spaces to choose from:
Outdoor Kitchen – Maximum of 60 attendees seated and 100 attendees cocktail style
Visitor Center Lobby & Exhibits Hall and Fountain Courtyard – Maximum of 120 attendees
Corporate Meeting Rooms and Conference Rooms
Olmsted House – Maximum of 150 attendees' cocktail or theater-style and 72 attendees banquet style
Magnolia Room – Maximum of 120 attendees theater-style and 80 attendees banquet style
Bok Tower Gardens is a non-profit 501(c)3 organization. If you host an event here, the fees benefit the Gardens by providing revenue to fund non-profit education, conservation, and garden programs. The rates are insanely affordable.
10. Affordability
When was the last time you were able to take a day out in Florida for less than $20? Probably never – at least not in the previous ten years. Single-day access to all Garden areas, entrance into the children's garden Hammock Hollow and the 3.5-mile pine trail preserve hiking trail.
Adult admission: $15
Child admission (ages 5-12): $5
Child admission under 5: Free admission
Dog admission: $5
Discounts:
Annually, Smithsonian Museum Day Live is free! Sept 21. Enjoy free general admission with a downloaded voucher from http://www.smithsonianmag.com
Saturday Morning Special: Early Garden goers receive 50% off general admission to Bok Tower Gardens between 8:00 a.m. and 9:00 a.m. all year.
Veterans are admitted free of charge on the following holidays: Veteran's Day, Memorial Day, Independence Day, and Armed Forces Day. And half price off for up to four guests.
If you are visiting during a non-holiday to the Pinewood Estate, it costs approximately $6 extra.
If you plan to visit more than once a year, you can become a member for a mere $60 or $75 for a couple. Think about this, one weekend visit and day out, and it's paid for itself.
Lastly, parking is free! Yep, free, unlike many other attractions in Florida.
Where To Stay Near Bok Tower Gardens
What you need to know
You can't enter the Singing Tower, so plan with the right expectations. Well, you can come with a premier membership and/or a sizable donation but not under the general admission price.
Bok Tower Gardens is dog-friendly, so bring Fido!
There are a café and gift shop on site.
If you want to breeze through and check out the tower, you may only spend a couple of hours here if you're going to do the gardens and Pinewood Estate plan for at least a half to a full day.
Do not skip Pinewood Estate, and it's stunning.
As you know, it's hot in Florida, so make sure you have a hat or a sunshade. There are numerous locations without shade.
Open 365 days a year from 8 a.m. – 6 p.m. The last admission from the entrance gate is at 5 p.m.
Closing Thoughts
I was impressed with Bok Tower Gardens. I'm still kicking myself that it took me 20 years to visit. There is plenty to see and do here, and as I mentioned above, it's not just about a tower. It's a historical landmark, a sanctuary, a park, and most important, it's divine. Well worth the admission cost and well worth the drive to Lake Wales.
Looking for more posts on Florida? Start here:
We are a participant in the Amazon Services LLC Associates Program, an affiliate advertising program designed to provide a means for us to earn fees by linking to Amazon.com and affiliated sites.
Travel Planning Resources
Looking to book your next trip? Use these resources that work:
Book your Hotel: Find the best prices on hotels; use Booking.com for the best deals.
Book your Flights: Find the best deals and prices on flights; Expedia.com for the best deals.
Find Apartment Rentals: You will find the lowest prices on apartment rentals with Booking.com's Apartment Finder.
Travel Insurance: Don't leave home without it. Review our Travel Insurance Guide on how to pick and decide which travel insurance is right for you.
Are you interested in Volunteer Vacations and Working Holidays? Check out the complete guide to how here!
Need more help planning your trip? Make sure to check out our Resources Page, where we highlight all the great companies that we trust when we are traveling.