Florida Sports – The Most Popular Sporting Events
Florida is known for its beautiful beaches, warm weather, and vibrant culture. But did you know it is also home to some of the country's most well-known professional sporting events? From NASCAR, basketball, and golf to tennis, there is something for every traveling sports fan. This article will introduce you to Florida's top must-see professional sporting events you will not want to miss when visiting the Sunshine State.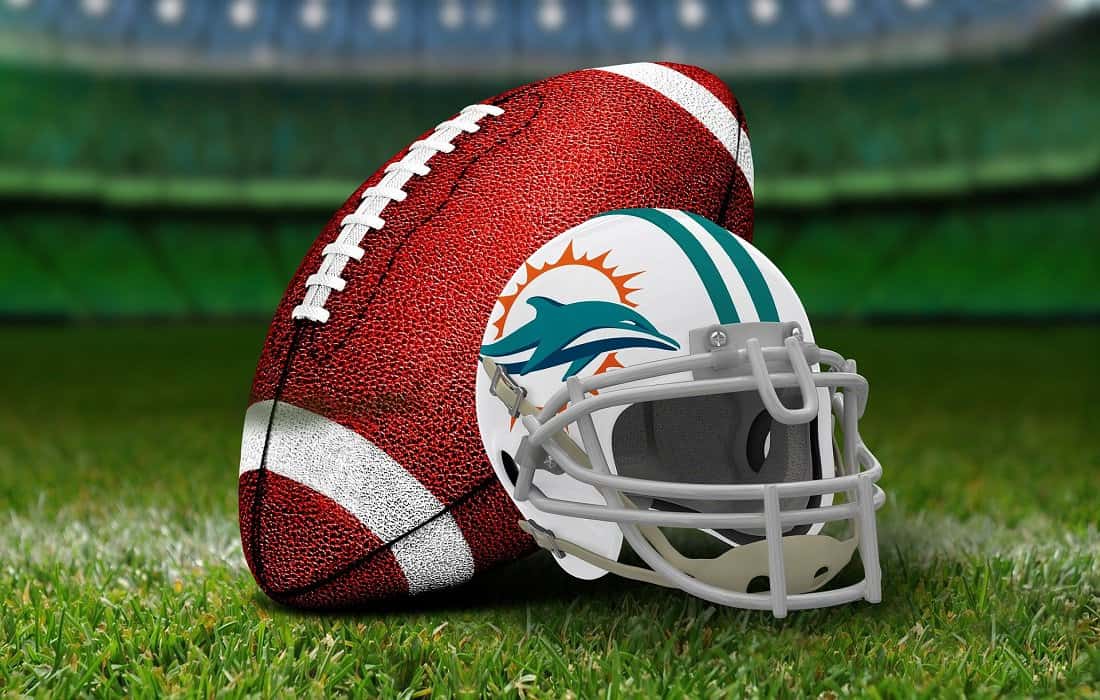 This post may contain affiliate links. Please read our disclosure and privacy policy for more information.
Introduction to Florida's Sports Culture
Florida's sports culture is deeply ingrained in the state's history and identity. The state is home to several professional sports teams and events, and thanks to its all-year-round warm climate, it is the ideal location for outdoor sports and activities. From the Miami Dolphins to the Tampa Bay Rays, Florida's sports teams have a loyal following of fans who cheer them on year after year. But it's not just the professional sports teams that make Florida's sports culture so special. The state is also home to several major sporting events that attract fans from all over the world. Whether you're a die-hard sports fan or just looking for a fun day out, these events are not missed.
Popular Sports In Florida
If you are a traveler with a love for sports, then you are spoiled for choice when visiting Florida, as there is no shortage of exciting sporting events to attend all year round. While football is undoubtedly the most popular sport in the state, Floridians love many other sports. This sunny state has several popular basketball, baseball, and hockey teams and significant golf, tennis, and other sporting events.
Football
There's no denying that football is king in Florida. The game is an intrinsic part of the state's culture and attracts fans from all over the country. The NFL teams in Florida, the Miami Dolphins and the Tampa Bay Buccaneers, have a substantial following, and their games are a must-see for any football enthusiast. The atmosphere during a football game in Florida is electric, with fans cheering and chanting throughout the game.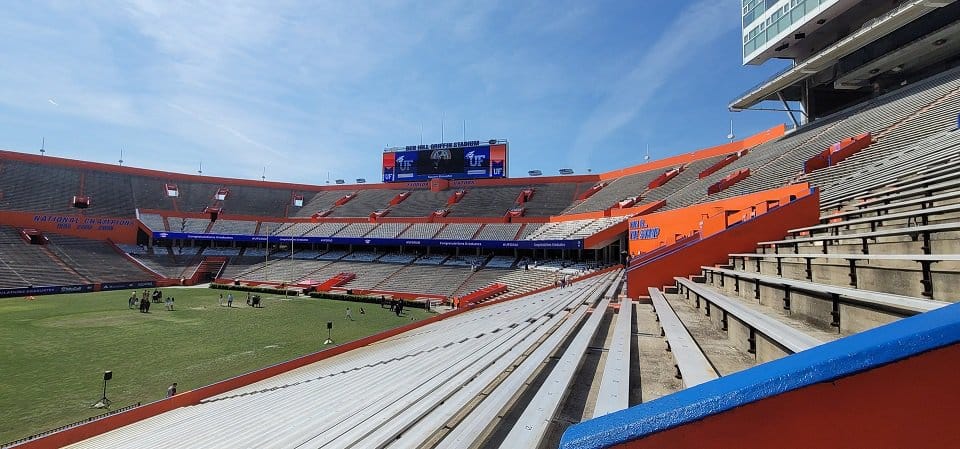 In addition to the NFL teams, Florida is home to several major college football teams. The University of Florida Gators and the Florida State Seminoles are two of the most popular teams in the state. The rivalry between the two groups is legendary and attracts much attention. Attending a college football game in Florida is an experience that should not be missed, and fans of the sport will indeed have a great time.
Apart from watching NFL and college football games, visitors to Florida can also participate in football-related activities. There are several football-themed attractions in the state, including the Pro Football Hall of Fame, which is located in Canton, Ohio, and the College Football Hall of Fame, which is located in Atlanta, Georgia, where visitors can learn about the history of the sport, see memorabilia from famous players and teams, and even test their football skills in interactive exhibits.
Basketball
Basketball is another popular sport in Florida, with the NBA's Orlando Magic calling the state home. The Orlando Magic play their home games at the Amway Centre in downtown Orlando, and going to a Magic game is more than just a sporting event. It's also a chance to experience the excitement and energy of one of the most vibrant cities in Florida. There is something for everyone at an Orlando Magic game, from the pre-game festivities to the post-game celebrations.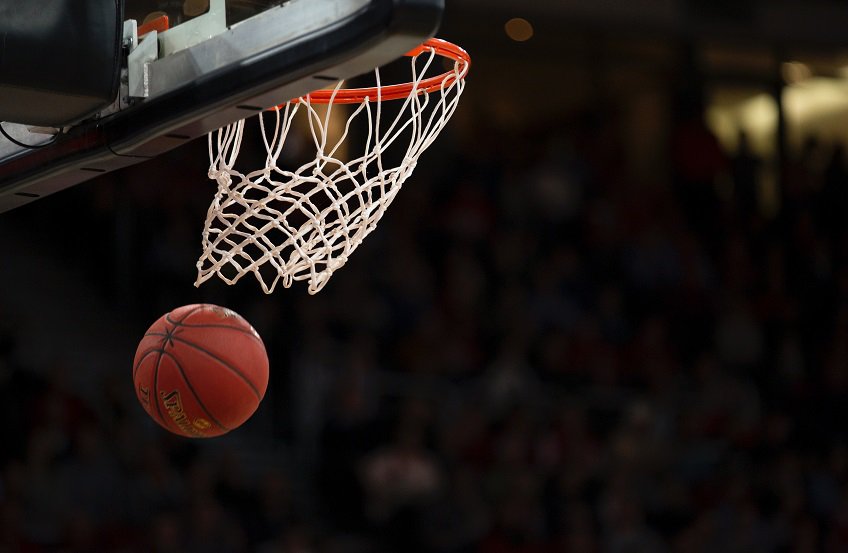 Aside from watching the Orlando Magic play, basketball enthusiasts can also visit the Naismith Memorial Basketball Hall of Fame in Springfield, Massachusetts, about a three-hour drive from Boston. The Hall of Fame is the world's most prestigious museum dedicated to basketball history, with exhibits that showcase the game's evolution, famous players, teams, and much more. Visitors who prefer a more hands-on experience can check out the interactive exhibits at the NBA Experience at Disney Springs in Orlando. This attraction allows visitors to test their basketball skills with interactive games, trivia, and even a chance to experience what it's like to be drafted by an NBA team.
In addition, fans can also attend college basketball games in Florida, with the University of Florida Gators and Florida State Seminoles having vital basketball programs. The Gators have won two NCAA championships, while the Seminoles have consistently been a top-ranked team in the Atlantic Coast Conference.
NASCAR Racing
Are you a NASCAR fan looking for an unforgettable racing experience? Look no further than Florida, home to some of the most iconic tracks and racing events that will surely get your heart racing. Daytona International Speedway, located in Daytona Beach, is perhaps the most famous track in this state. Every year, the speedway hosts the prestigious Daytona 500, a 500-mile NASCAR racing series known for its high speeds and thrilling finishes. The Daytona 500 is more than just a race; it's a week-long celebration of NASCAR. Fans come from all over the world to attend the race and participate in various events and activities throughout the week. There is something for everyone, from driver autograph sessions to live music concerts. In addition to the Daytona 500, this speedway hosts various other racing events throughout the year, including the Coke Zero Sugar 400 and the Daytona 200.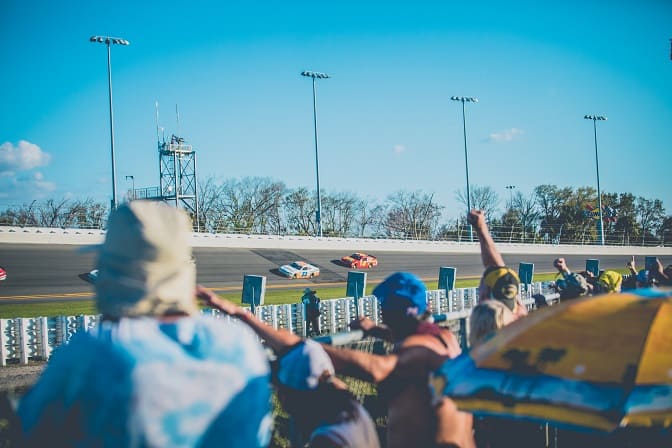 However, if you're looking for a more immersive racing experience, consider attending one of the many NASCAR driving schools in the Sunshine State. These schools offer a range of packages that allow you to get behind the wheel of a NASCAR race car and experience the thrill of driving at high speeds.
Golf
Florida is a golfer's paradise, with some of the best golf courses in the world located throughout the state. One of the most prestigious golf events in the world, the Players Championship, takes place each year in Ponte Vedra Beach, Florida. The tournament is known for its challenging course and impressive list of past champions, including Tiger Woods, Phil Mickelson, and Jack Nicklaus. But the Players Championship is more than just a golf tournament. It's also a week-long festival that includes various events and activities for golf fans of all ages. There is something for everyone at this sporting event, from the Junior Players Experience for kids to the Wine and Dine on Nine events for adults.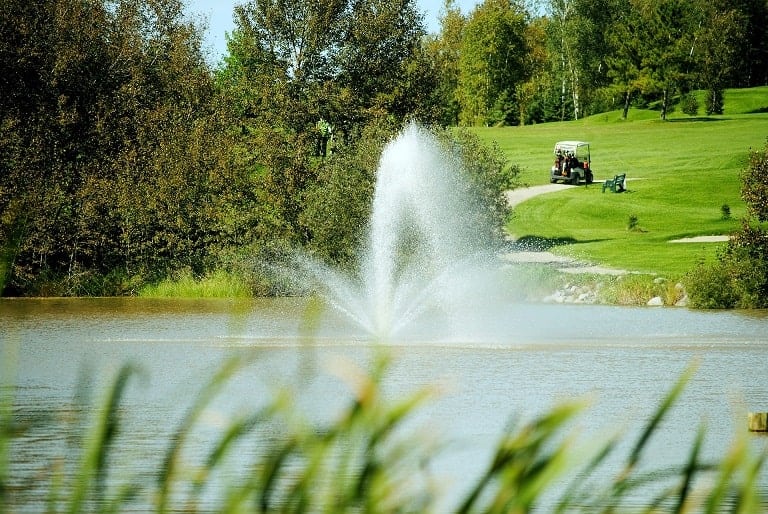 Tennis
Tennis is also quite popular in Florida. The state's warm weather, abundant tennis courts, and world-class tournaments attract sporting fans worldwide. The Miami Open is one of the premier tennis events in the world and takes place every year in Key Biscayne, Florida. It draws some of the world's best tennis players, including Rafael Nadal, Serena Williams, and Novak Djokovic. Apart from watching professional athletes compete, tennis enthusiasts and fans can participate in a week-long series of events and activities during the Miami Open, such as the Family Day event for children and the Taste of Tennis event for adults.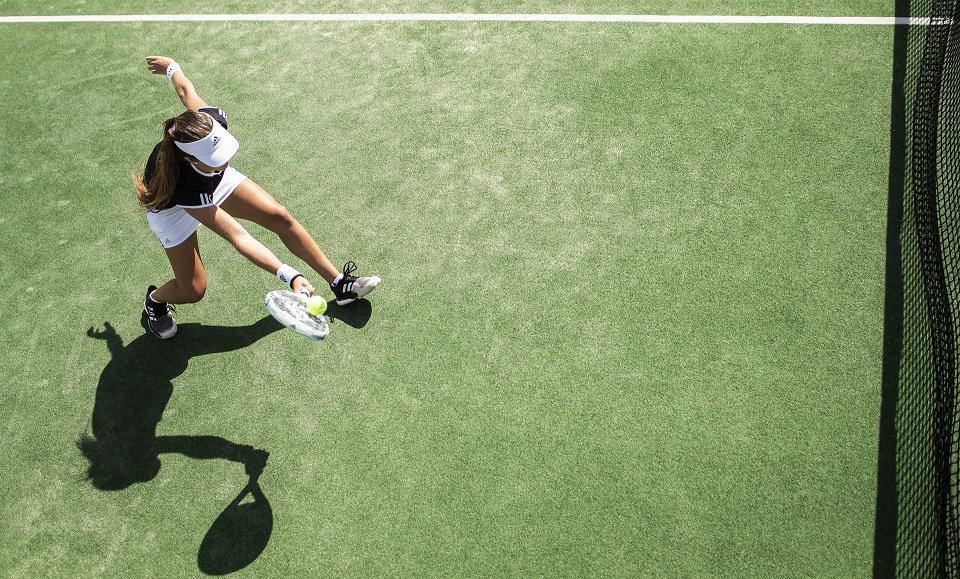 Horse Racing
For horse racing enthusiasts, Florida has several world-class racetracks throughout the state. One of the most well-known is Gulfstream Park in Hallandale Beach, near Miami, which hosts the Florida Derby, one of the world's most prestigious horse racing events. It boasts a lively atmosphere with plenty of dining and entertainment options and top-notch racing with an impressive field of horses and thrilling finishes till the end. Other notable horse racing tracks in Florida include Tampa Bay Downs and Calder Race Course. So whether you're a seasoned horse racing fan or just looking for a fun day out, Florida's racetracks will surely provide an unforgettable experience.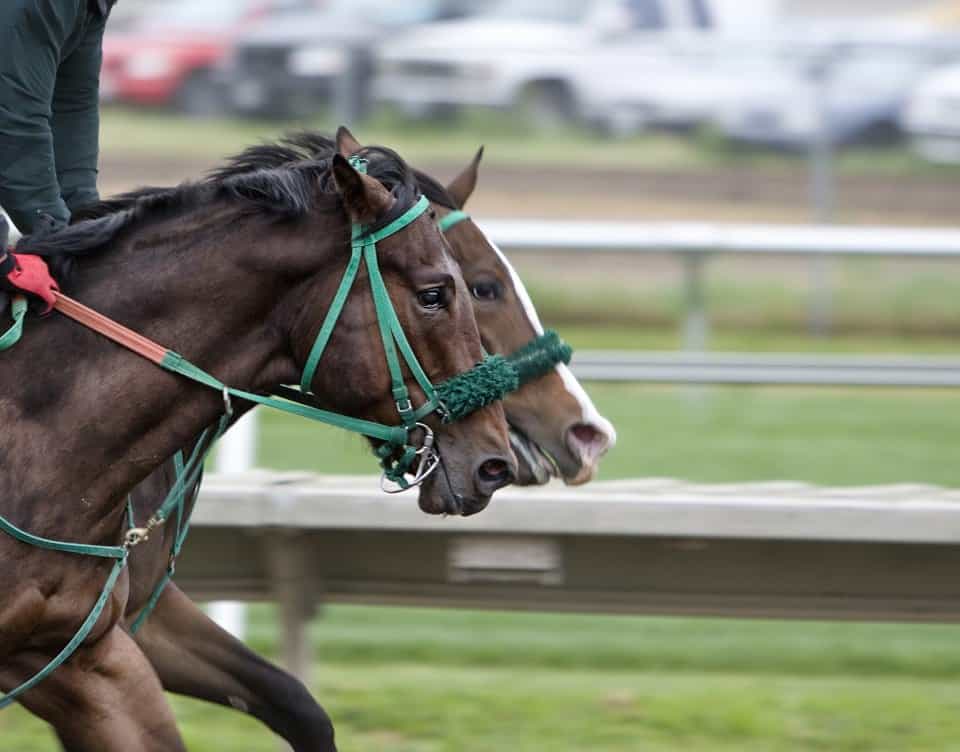 Baseball
Florida is also an excellent destination for baseball fans, as it is home to two Major League Baseball teams. The Miami Marlins and the Tampa Bay Rays play their home games in Florida, and there are also several minor league teams throughout the state. The baseball season typically runs from April to October, and attending a game is a great way to spend a warm summer evening. The state of Florida also hosts 15 Major League Baseball teams for their annual Spring Training during February and March. Every year, around 1.5 million fans attend these games across the state, making them one of the must-see sporting events, especially for baseball fans.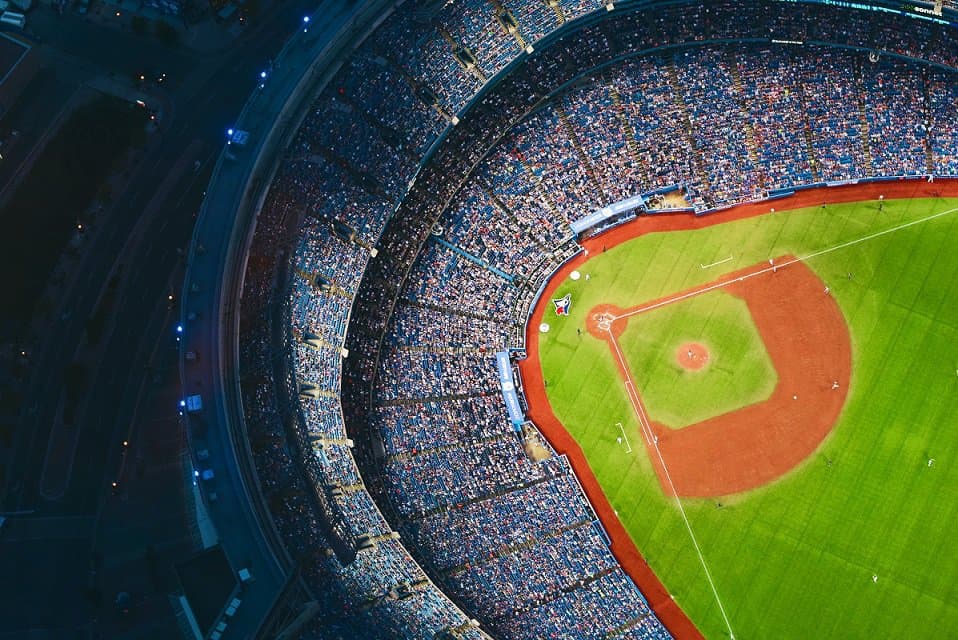 Ice hockey
Ice hockey may not be the first sport that comes to mind when you think of Florida, known for its warm weather and sandy beaches. But the Sunshine State is home to two National Hockey League teams: the Florida Panthers and the Tampa Bay Lightning. Both teams play their home games in Florida, and the Tampa Bay Lightning have won the Stanley Cup thrice. Attending a hockey game in Florida is a unique experience for all sports fans alike, and the fast-paced action and fighting on the ice will surely keep you on the edge of your seat. Visitors can attend ice hockey games at the FLA Live Arena in Sunrise, just a short drive from Fort Lauderdale, or Amalie Arena in sunny Tampa, Florida.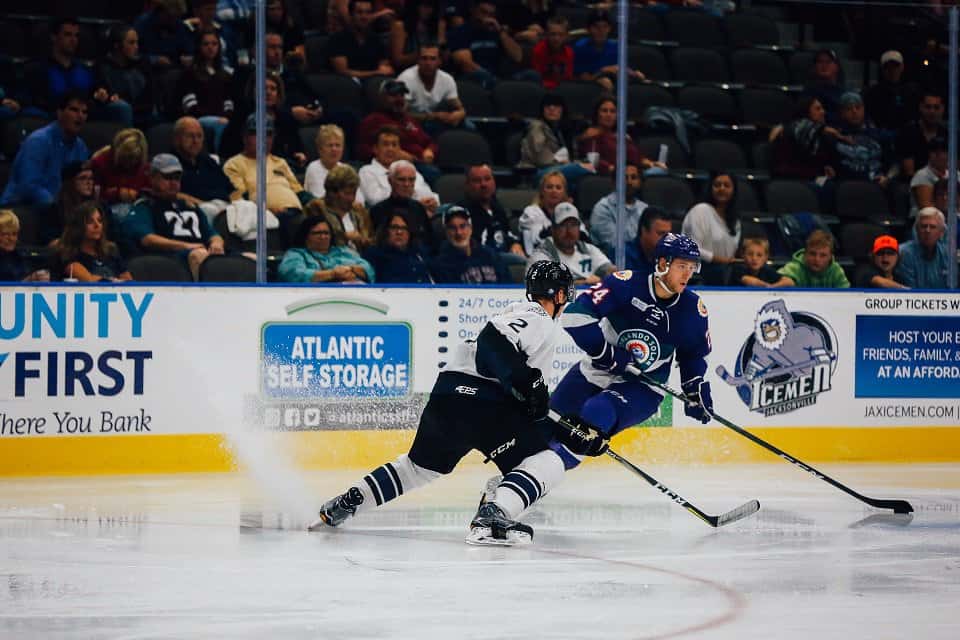 What Makes These Events Memorable For Attendees?
The sheer magnitude and atmosphere of these events. There is nothing quite like the energy and excitement of a live sporting event, and these events take that to the next level. From the roar of the engines at the Daytona 500 to the crowd's cheers at the Miami Open, these events are an experience you'll never forget. But it's not just the atmosphere that makes these events unique. It's also the opportunity to be a part of something bigger than yourself. Whether you're a die-hard fan or just a casual observer, these events bring people from all walks of life to celebrate their love of sports.
Can you provide some travel tips for attending professional sporting events in Florida?
If you're planning on attending one of these professional sporting events in Florida, there are a few travel tips that you should keep in mind. Book your accommodations early, as hotels and vacation rentals tend to fill up quickly around these events. Second, plan and dress appropriately for the weather. Florida can be hot and humid, especially during the summer, so bring sunscreen and drink plenty of water while on the trip. Finally, be sure to plan your transportation. Many of these significant events attract large crowds, so finding a parking spot can be complicated if you are driving. Consider taking public transit or ride-sharing to get to and from the event.
Closing Thoughts
Attending a professional sporting event in Florida is truly a one-of-a-kind experience. With its warm weather, vibrant culture, and world-renowned sporting events, there is something for everyone. Whether you're a NASCAR fan or a tennis enthusiast, traveling alone or with your family, you won't miss some of Florida's top must-see professional sporting events. So why not start planning your trip today?
If you're planning a trip to Florida, don't skip out on travel insurance to save a few bucks, as traveling can sometimes go wrong. The potential risks you may face during your trip could cost you much more than the price of an insurance policy. Also, because there is no universal healthcare system in the United States, anyone receiving medical care must pay for it through private health insurance or out of pocket. That's why it's a good idea to invest in travel insurance. Here are some more benefits of getting travel insurance:
It can cover unexpected medical expenses, which can be costly, especially if traveling to the United States.
Travel insurance can reimburse non-refundable expenses such as flight tickets, hotel reservations, and rental cars if your trip is canceled or interrupted due to unforeseen circumstances. It can also cover lost or stolen baggage, giving you peace of mind during your trip.
Travel insurance can cover emergency transportation and medical expenses in a natural disaster or emergency requiring evacuation. Many insurance providers also offer 24/7 assistance, which can be invaluable in a crisis.
By investing in travel insurance, you can know you're protected no matter what happens.
Looking for more posts on Florida? Start here:
We participate in the Amazon Services LLC Associates Program, an affiliate advertising program designed to provide a means for us to earn fees by linking to Amazon.com and affiliated sites.
Subscribe to our newsletter and get the best travel tips and inspirational stories delivered monthly. No spam, no sales pitches – TRAVEL!
Brit On The Move™ Travel Resources
Ready to book your next trip? Use these resources that work:
Need more help planning your trip? Check out our Resources Page, highlighting the great companies we trust when traveling.