We have all seen segway tours offered all over the world. A popular way to the site-see, this two-wheeled, self-balancing personal transporter is a staple offering in many locations worldwide. We expect to see a segway tour as an option in many places, yet many of us like myself have never taken the plunge until now.
I was recently charged with finding something "unusual" in Daytona Beach. My usual go-to is history, but I stumbled across segway tours and decided to go for it. A decision that Jen and I will never regret.
Taking a segway tour was the best $60 we spent this year and, taking the trip in Ormand's Central Park with Daytona Segway Tours was the icing on the cake.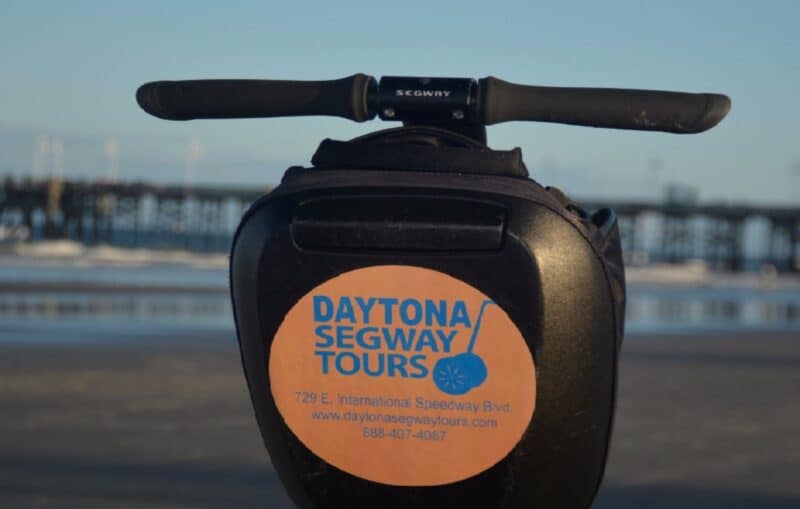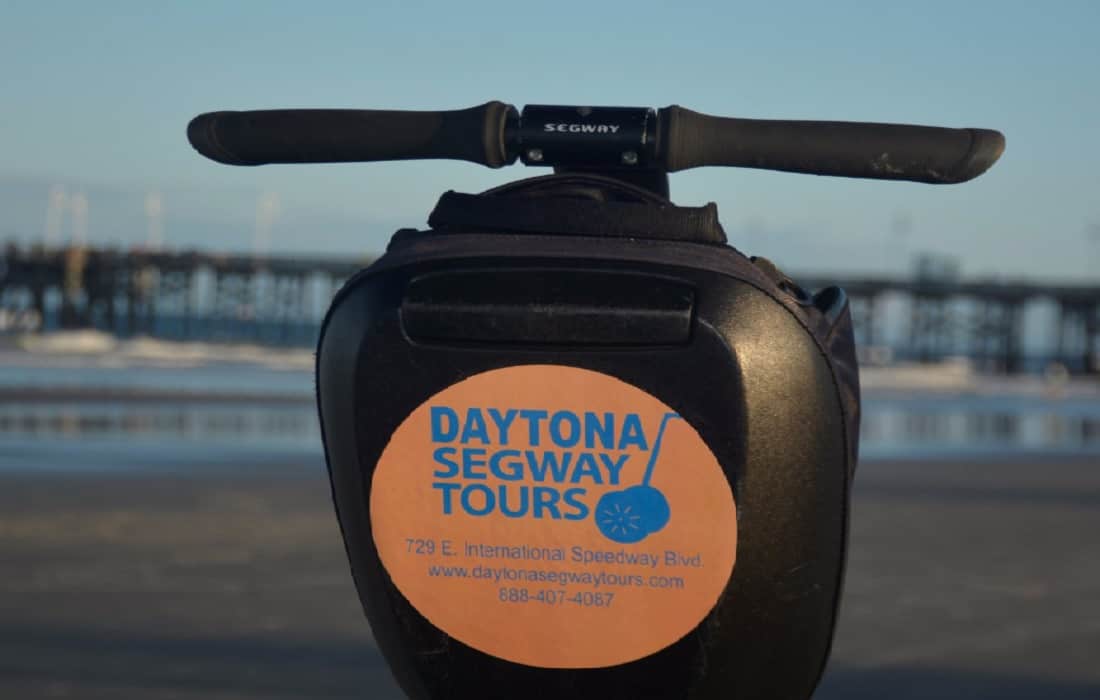 This post may contain affiliate links. Please read our disclosure and privacy policy for more information.
Daytona Beach Florida
I'm not a fan of Daytona Beach. By Daytona Beach, I refer to the main drag or the section that centers around the Broadway Bridge. First of all, while famous, it's an acquired taste – one that typically appeals to a younger crowd under thirty. The equivalent of England's Blackpool, Daytona Beach, is known for spring break, tattoos, slingshot fair rides, driving on the beach, wet t-shirt contests, and overindulgence of alcohol.
Perfect for the younger college crowd, not so perfect for the over 40's looking for sophistication. Questionable for families with young kids.
Having been to Daytona Beach numerous times over the years, there is very little in Daytona Beach that's of interest to my matured taste. I only spend time here when there is a significant reason, such as myself, Brian, or going on a deep-sea fishing trip out of Port Orange, a wedding, or some other event. Therefore, when these occasions come up, I am left scratching my head, searching for something to do.
If you find yourself in Daytona Beach and are looking for something to do that is unique, family-oriented, and somewhat off-the-beaten-track, then a segway tour is perfect for you!
And you must act quickly! Segway's are no longer being produced. Demand for segway tours will go up as these iconic vehicles begging the end of their time on earth.
What is a Segway?
A segway is a two-wheeled, self-balancing personal transporter. The segway uses self-balancing technology similar to that used in e-scooters that allow you to zip around effortlessly. While officially called a segway, these two-wheeled phenomenons are also referred to as a PT for "personal transporter."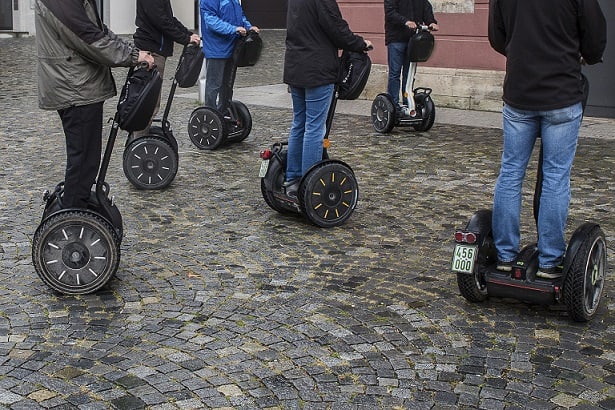 The History of the Segway
Dean Kamen invented the segway in 1999. The first models came to the market in 2001. Manufactured by Segway Inc., Kamen's vision was that these personal transporters would become the next generation of inner-city transportation.
"I believe the Segway HT will do for walking what the calculator did for pad and pencil," Kamen said in 2001, the year he unveiled it on Good Morning America.
Kamen sold the company in 2009 to British millionaire Jim Heselden. Heselden is from my hometown Leeds. In 1990 he founded Hesco Bastion, which makes concertina barriers filled with dirt and junk to protect military bases and secure areas. This is how he made his fortune.
Sadly, Heselden died after driving a segway off a cliff in September of 2010.
Chinese company Ninebot acquired Segway, Inc. in 2015. While the production of the segway continued for a few years. In 2020, President Judy Cai said that production of the Segway PT would stop on July 15th, 2020. And, production has officially ended.
End of Production
From the segway's unveiling in 2001 to the production's finish, a mere 140,000 units sold. Add to this; the Segway PT only made up 1.5% of the total company profit for Ninebot.
Segways were built to last. An average segway is on the road for at least 12 years, and it's not uncommon for them to have 100,000 miles. Ironically, this durability contributed to their demise.
Other Factors That Inhibited Success:
The segway has a learning curve, and the competing PT (a scooter) does not.
There has always been legal debate around if you can ride the segway on the road or the sidewalk. Ultimately, the world never agreed on use, complicating an owner's ability to ride.
Segways have been the cause of some notable accidents. Usain Bolt, George W Bush, and the Segway Company owner Jimi Heselden experienced segway accidents.

They are inexpensive relative to how long they last. A brand new second-generation Segway PT would have cost anywhere from around $6,000 up to $8,000.
Daytona Segway Tours
The only company in Daytona, Daytona Beach Shores, Ponce Inlet, and Ormand that offers segway tours is Daytona Segway Tours.
Daytona Segway Tours offers three tours:
Daytona Beach Guided Tour
Ponce Inlet Guided Tour
Central Park, Ormand Beach Guided Tour
We choose to do the Central Park, Ormand Beach Guided Tour. Having read the reviews on TripAdvisor, I knew that this tour was the best option for us. The Central Park tour allows you to ride pristine trails and encounter wildlife.
If you want to do the Central Park, Ormand Beach Guided Tour you will need to reach out to Dave first. You can't book this option online. Call Dave at: 386-871-5999 to book this tour.
The Daytona Beach Guided Tour is the Beach and Boardwalk Tour.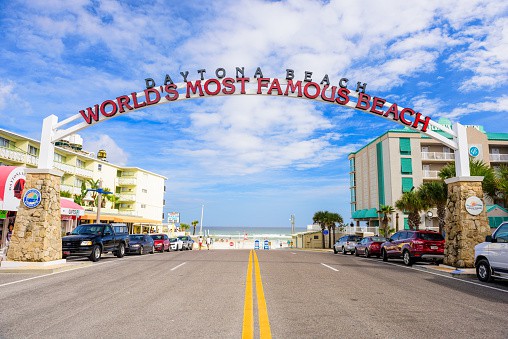 Ponce Inlet Tour takes you to see Florida's Tallest Lighthouse.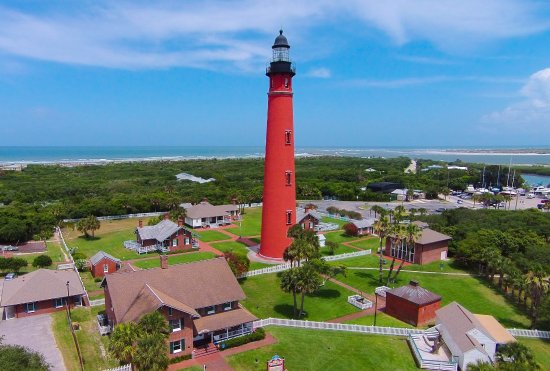 What To Expect on a Segway Tour
Before you embark on your journey, you'll take part in an instructional session. Training takes about ten minutes, and it's as much fun as the actual ride! Dave will run you through a series of maneuvers and show you how to stabilize yourself on the segway, how to make a right and left turn, and how to go forwards and backward.
Segway Tour Training Video
Jen completing her segway training with Dave:
Riding the Segway's
I would describe riding a segway as unusual but exhilarating. This self-propelled electric vehicle is different from what you imagine yet thrilling. And. It's not intimidating.
To move the segway into forwarding mode, you lean forward into the segway. It's a bit of a strange sensation until you get used to it. To stop the segway rather than a break, you stop leaning in and stand up straight. There are balancing elements on the base of the segway that return you to a stationary mode. Segways have handles, and to turn left to right, you pull the handles to the left of right. As you turn, you slightly lean.
It will only take you about ten to twenty minues to master riding a segway.
Segways' maximum speed is about 12 miles an hour. And, as a tourist, you won't be zipping around that fast. The more I got comfortable, the faster I wanted to go, but safety is the main concern, and as such, I was restricted to a moderate speed.
Jen and I On Segway's
This is us doing non-Instagram-worthy poses on the segway. Gosh, we looked rough. *Note to self, next time wearing a helmet, sort out the hair.
The Scenery and Wildlife on the Segway Tour
What Did We Think Of Daytona Segway Tours?
I can't begin to tell you how much fun we had on our tour. This tour was the highlight of the weekend. Not only was riding the segways a total blast, but Dave, the owner, is a hoot. Originally from Boston, Dave is a retired Navy with a delightful sense of humor. Dave showed us around Central Park and pointed out tons of things we did not know. For example, edible palms, Florida's State flower, and the different species of local wildlife. I was impressed with his knowledge of the area.
Dave also shared tons of history about segway's, how he first got involved with segway tours, and why they became discontinued.
The segway tour was brilliant, and our guide Dave is one of a kind. Comical, laid back, sincere, and charming. Dave made an already great trip spectacular.
What You Need To Know
Anyone over thirteen can ride a segway.
The weight limit is 250lb.
Daytona Segway Tours offers a senior and military discount; call ahead first.
You will be required to wear a helmet.
Tours range from $60 – $80 based on which tour you choose.
Tours last an hour to an hour and thirty minutes.
You need to wear comfortable, sensible shoes. Don't show up in flip-flops.
Alcohol is strictly prohibited.
Pregnant ladies can not take a segway tour.
Photography is encouraged, and Dave will also capture photos for you, and he'll send them to you for free. * Unhead or on tours!
Closing Thoughts
Taking a segway tour with Daytona Segway Tours is by far the best $60 that you can spend in the Daytona area – there is nothing comparable.
If you are reading this, you are looking for something to do in Daytona or understanding what a segway tour entails. Therefore you need to act.
Remember, I told you earlier that the production of the segways ended in July 2020? Now, more than ever is the time for you to take the plunge and take a segway tour!
In conclusion – book your tour NOW!
Looking for more posts on Florida? Start here:
We are a participant in the Amazon Services LLC Associates Program, an affiliate advertising program designed to provide a means for us to earn fees by linking to Amazon.com and affiliated sites.
Brit On The Move™ Travel Resources
Ready to book your next trip? Use these resources that work:
Need more help planning your trip? Check out our Resources Page, highlighting the great companies we trust when traveling.