Miami to Key West – Florida's Best Road Or Boat Trip!
A trip from Miami to Key West promises lots of adventure. Whether you're flying, boating, or taking a good old-fashioned road trip by car, there's much to look forward to. Here are all the things you should see and do on a journey from Miami to Key West.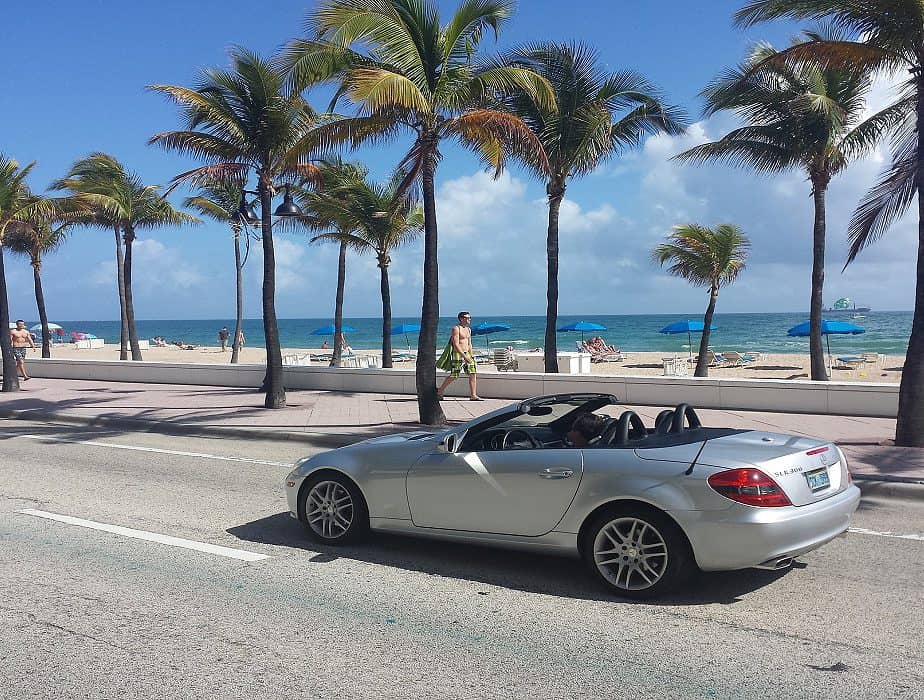 This post may contain affiliate links. Please read our disclosure and privacy policy for more information.
Take The Classic Road Trip Adventure
Getting from Miami to Key West offers the chance for a classic road trip. The drive takes about three and a half hours, maybe less in light traffic. But why drive straight there when there are so many fantastic adventures en route?
We have personally done this drive over ten times. It's become a favorite with all the guests I get from England. This guide will share our favorite experiences and essential stops in the Florida Keys!
If you're traveling in an R.V., you may want to learn about the best R.V. resorts in Florida. Keys Palms Luxury R.V. resort in Key Largo is one of the top spots to camp in your R.V.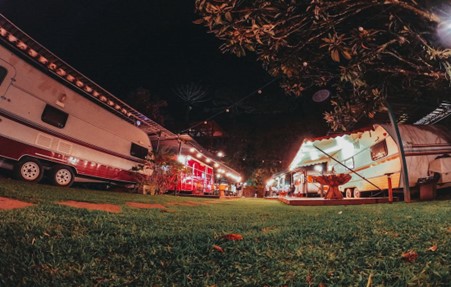 Key Largo will be your first stop en route from Miami to Key West. It's approximately 69 miles from Miami to Key Largo, and the drive will take about 1 hour and 20 minutes. Do yourself a favor. Take the slightly longer Card Sound toll route, and stop at Alabama Jack's Bar.
This little biker bar is a hidden treasure off the beaten path but worth the stop! Here you'll enjoy a tasty lunch and a cold beer in quaint surroundings with epic views. Watch boats cruise by while listening to live country music, and think about where to stop next on your road trip.
How long does it take to drive from Miami to Key West?
Miami and Key West are 165 miles apart; driving them straight takes over 3 hours. However, if you have the time, plan to spend 2-3 days between Miami and Key West. There are lots of unique stops between them. With this time frame, you can hit the highlights while allowing yourself to experience the Keys fully.
How is the drive from Miami to Key West, and is it worth it?
Yes, you will experience some of Florida's best sights on route! It's time to start planning your Miami to Key West road trip. Discover all of Miami's best stops between Key West and Miami here.
Is it safe to drive from Miami to Key West?
There is no question that the road from Miami to Key West is a famous tourist drive and is very safe. Prepare for a great road trip by driving safely, taking your time, and enjoying your time!
Use Mile Makers For a Road Trip
First, most attraction locations on a Miami to Key West Road Trip are near a certain Mile Marker.
The Florida Keys officially begin at Mile Marker 118! The trip to Key West is just over 100 miles from here.
The road ends at Mile Marker 0, Key West's southernmost end. As you travel between those mile markers, you'll encounter many amazing stop-offs with tons of fun and adventure.
The Florida Keys comprise hundreds of small islands that make up Key West. The islands are all connected by Highway 1 or "The Overseas Highway."
Get There By Catamaran
However you choose to get to Key West, a day on the water is beckoning. So if you've never tried catamaran sailing, this is the ideal time to do it. Whether you want to explore the surrounding beaches or travel down the southernmost point of the USA, a catamaran is a way to go.
With its twin hulls offering far more stability than a single-hulled yacht, even less experienced sailors will feel at ease. But with the option of a skipper and crew, you can leave the navigation to them and enjoy the magnificent coastal views.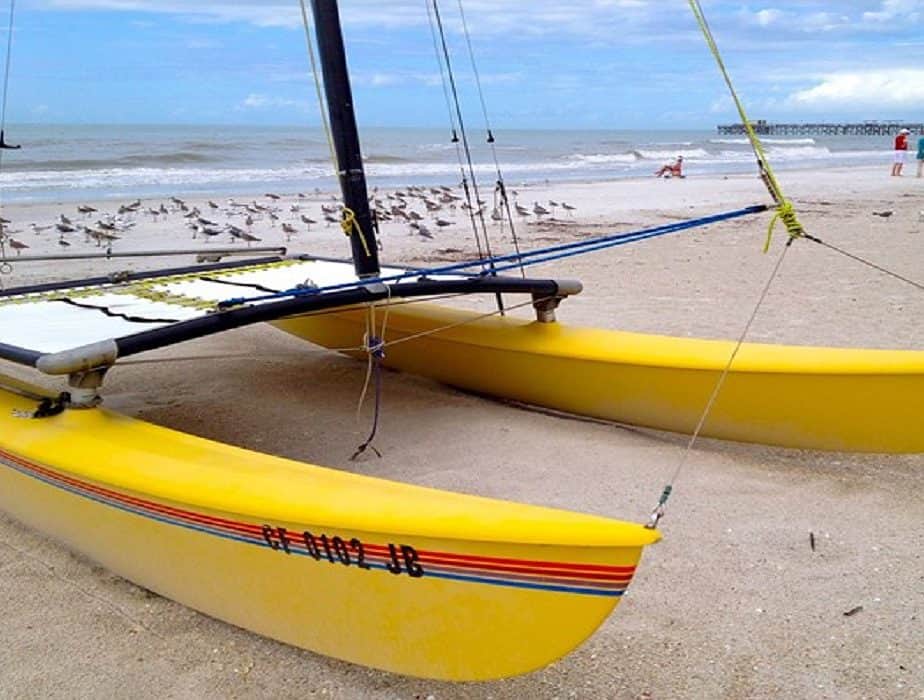 A catamaran charter is not only a relaxing way to get to know Key West and its surroundings. Key West is also an ideal spot to indulge in all your favorite watersports.
Go snorkeling and explore Key West's magnificent reefs. Like the US Alligator, most of them were created by sinking ships over the years. Her sunken remains are 100 yards off the shore of the Alligator lighthouse, and this ship is now home to coral and teeming with sea life.
Get There By Luxury Coach
If you didn't drive to Key West from Miami, you've got some options for your return trip. Once it's time to head back to Miami, how are you planning on getting there? A shuttle from Miami to Key West is an affordable and comfortable option if you don't want to fly both ways.
The Keys Shuttle trip from Key West to Miami International Airport typically takes 4 hours. That's roughly the same time it would take you if you hired a vehicle for the drive back. But let's be honest; you enjoy the scenery more when you're not sitting in the driver's seat.
Solo travelers especially will prefer this mode of transport for the return trip. With a luxury coach ride, you'll still have the option of stopping off at other Keys and doing more sightseeing.
If you didn't get to stop at the many museums, parks, and other attractions on your trip to Key West, there's hope. You can still visit them on your return journey to Miami.
Fly There
Road trips are always great, but you'll get to Key West from Miami or the reverse much faster if you fly. Flights from Miami to Key West usually take about an hour or a bit less. Get on an early flight from Miami Airport to Key West International Airport, and you'll have plenty of time to see the sights.
You won't even have to stray far from the airport for all the fun to begin. Take to the sky for the best sights, with a slightly different mode of transport. Fly-KeyWest Helicopter Tours is on Roosevelt Boulevard and operates out of Key West Airport.
Some parts of the island are only accessible from the sea or the air. A short helicopter tour offers the thrill of seeing all Key West offers from a different perspective.
This helicopter tour will allow you to spot dolphins, sea turtles, and stingrays without getting out on the water. It's had rave reviews from countless satisfied customers and is an exciting vacation option for both solo travelers and couples.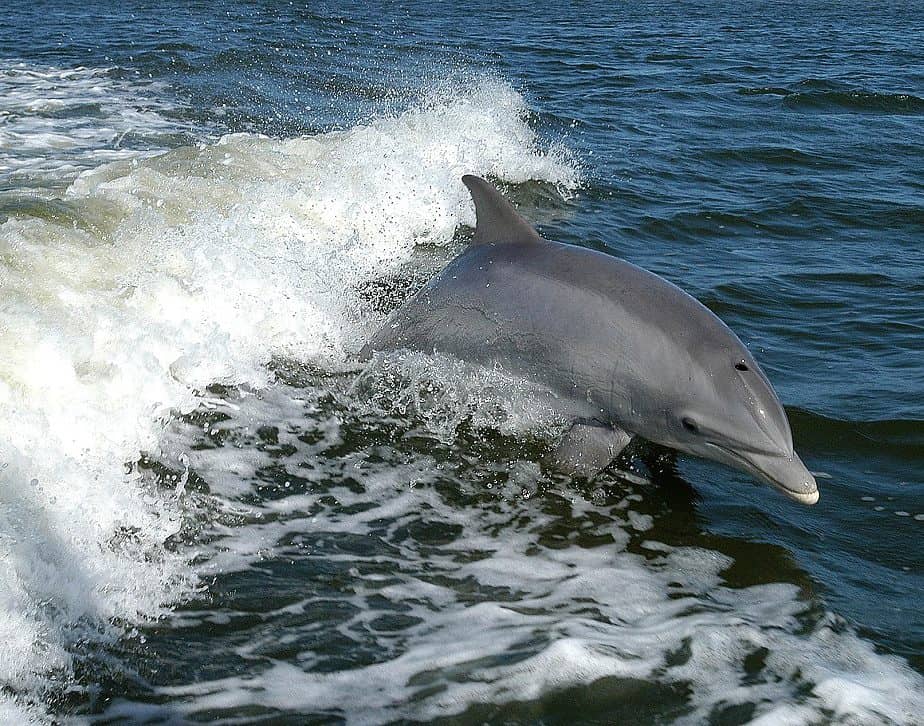 State Parks To Visit En Route From Miami To Key West
The Everglades – Florida City
In the Everglades National Park, you can turn off Highway 1 south of Florida City on your way to the Florida Keys.
You'll want to try an Everglades boat tour before continuing your trip. Everglades tour organizers usually offer short kayaking and raft tours, too. Or, take an airboat ride.
Once you get back on the road, driving the 48 miles from Key Largo to Marathon, your next main stop will take about an hour or so.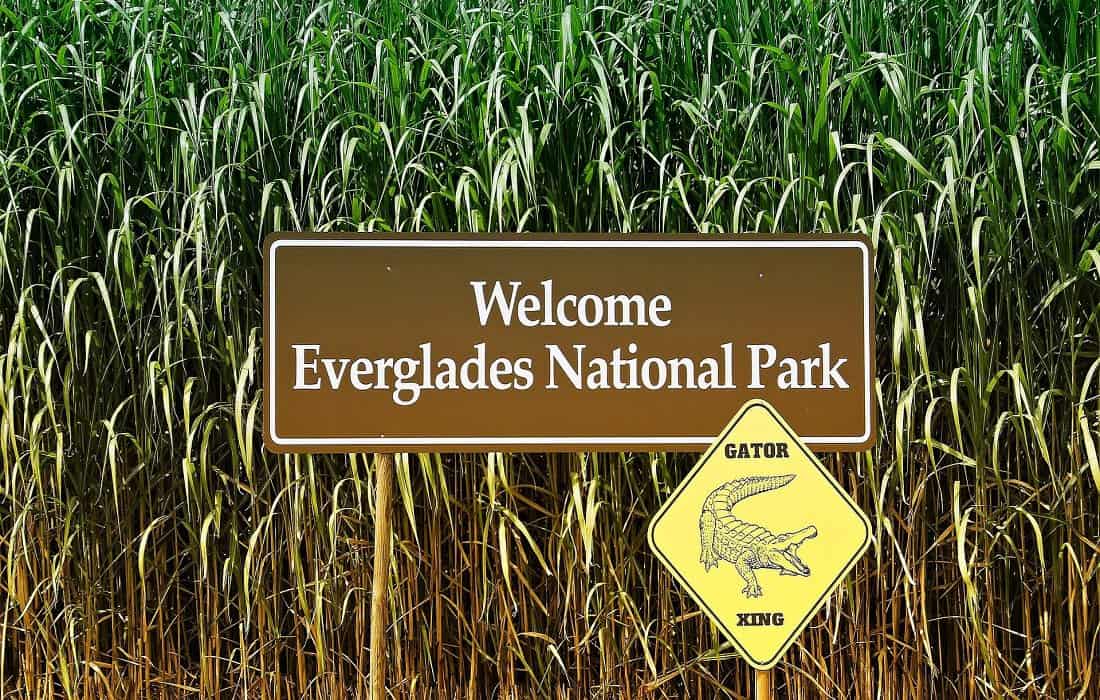 John Pennekamp Coral Reef State Park – Key Largo
The first underwater state park in the United States covers approximately 70 square nautical miles. In addition to kayaking through mangrove swamps and relaxing in hammocks, there are many exciting things to see beneath the park's surface.
The underwater world is filled with coral reefs, sea life, sculptures, and coral. You'll also find some of the same sea life in the park's 30,000-gallon saltwater aquarium and the natural wonders.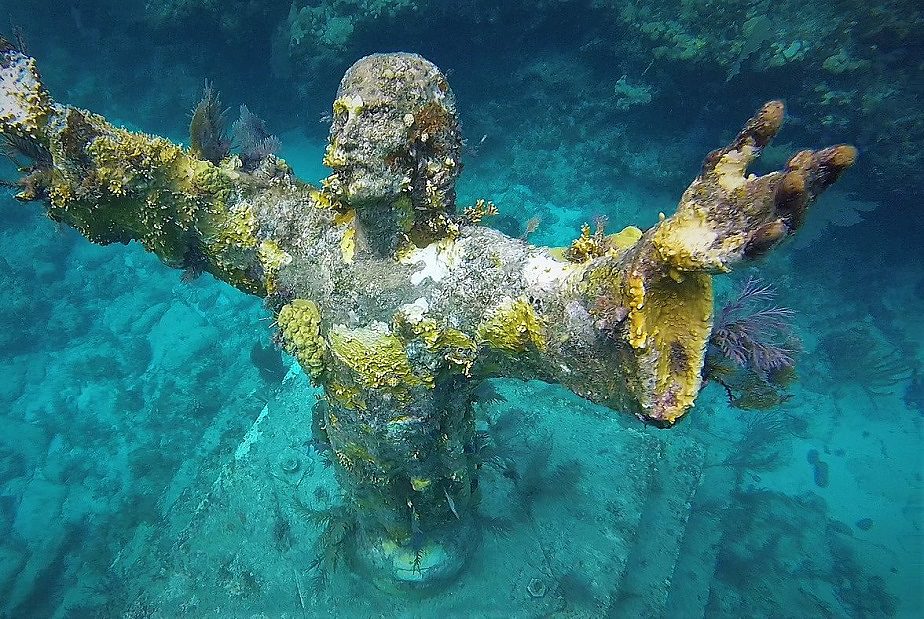 Image Credit: John Pennekamp Coral Reef State Park
Blue Hole – Big Pine Key
Now you'll be doing the last leg of your trip. In an hour's drive (about 45 miles) from Marathon, you'll arrive at your destination – Key West. But you'll probably want to stop en route at Blue Hole at Big Pine Key.
This nature reserve is an old abandoned rock quarry, attracting visitors from all over. Abundant marine life, wildlife, flora, and fauna can be found here. You may love it so much here that you decide to spend a while.
Nature lovers will find some terrific hiking trails surrounding this wildlife refuge. There are a few rules to safeguard the wildlife species in the area, but you're still guaranteed to have a good time.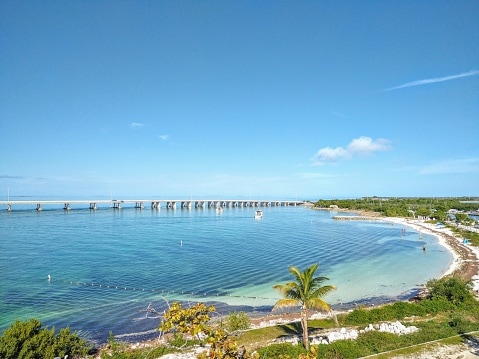 Lignumvitae Key State Park – Islamorada
Most of Florida's Upper Keys used virgin tropical hardwood hammocks; these forests have been lost to development on other islands. In 1919, wealthy Miami chemist William J. Matheson purchased the island and built a caretaker's house with a windmill for electricity and a cistern for rainwater.
This island forest's visitor center is located in his hideaway today. From Friday through Sunday, ranger-led tours are given twice daily. Private boats or tour boats are the only way to access the park. You can rent a boat or kayak from Robbie's Marina or take a tour boat. Near Mile Marker 78.5 on U.S. 1.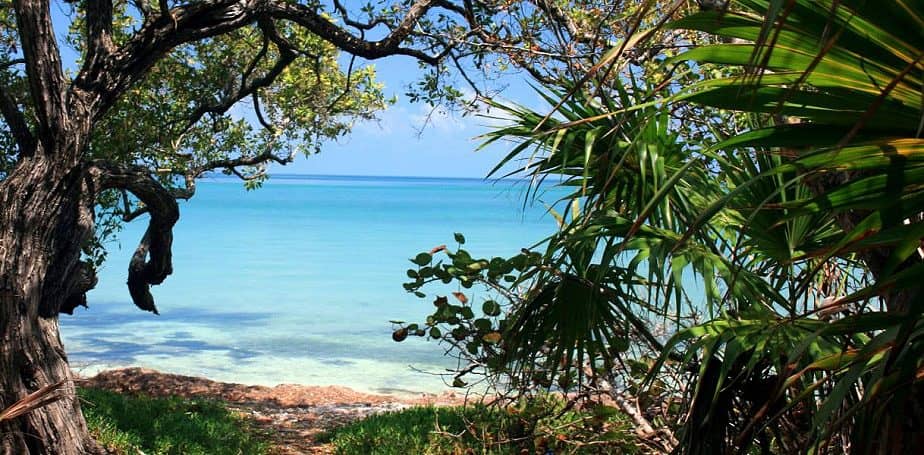 Image credit: Lignumvitae Key State Park
Indian Key Historic State Park – Islamorada
A lucrative business on the tiny island salvaged cargo from shipwrecks in the Florida Keys at the time.
Visitors to the park can swim, sunbathe, and hike here, accessible only by boat. Rental kayaks are available from a local charter company.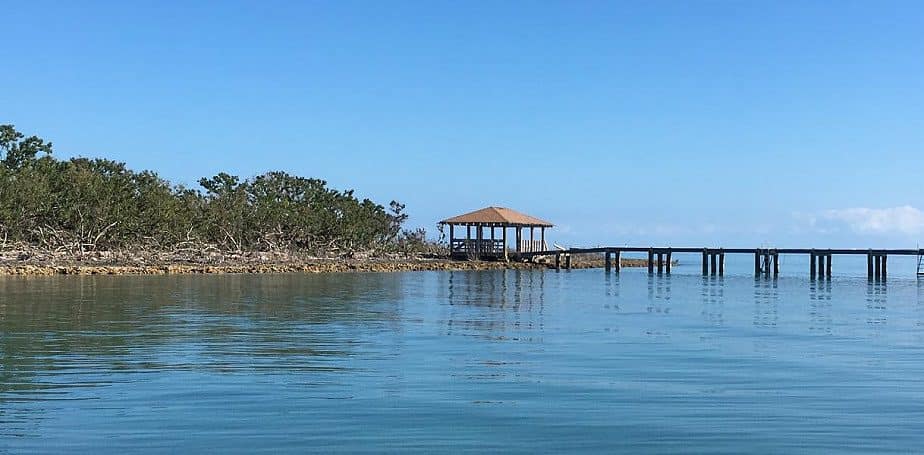 Image Credit: Indian Key Historic State Park
Curry Hammock State Park – Marathon
A group of islands makes up this park in the Middle Keys that provide public access to swimming, a playground, picnic tables, grills, and showers. One of the largest populations of thatch palms in the United States is found on these tropical islands' hardwood hammocks. Tropical wildlife relies on mangrove swamps, seagrass beds, and wetlands for habitat.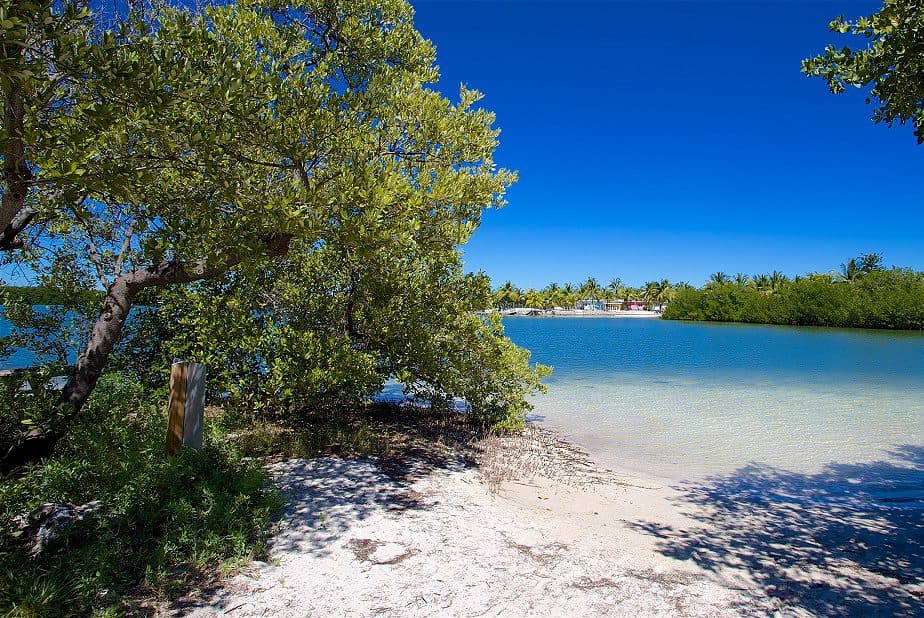 Visiting Florida's state parks from 8 a.m. to sundown every day of the year is possible.
Windley Key Fossil Reef Geological State Park – Islamorada
Built around the early 1900s, Henry Flagler's Overseas Railroad was built using limestone from Key Largo and fossilized coral. Keystone was produced at the quarry until the 1960s after the railroad was built.
Today's visitors can observe cross sections of ancient coral on the eight-foot-high quarry walls and learn about the quarry's history and operation. The park preserves samples of quarry machinery.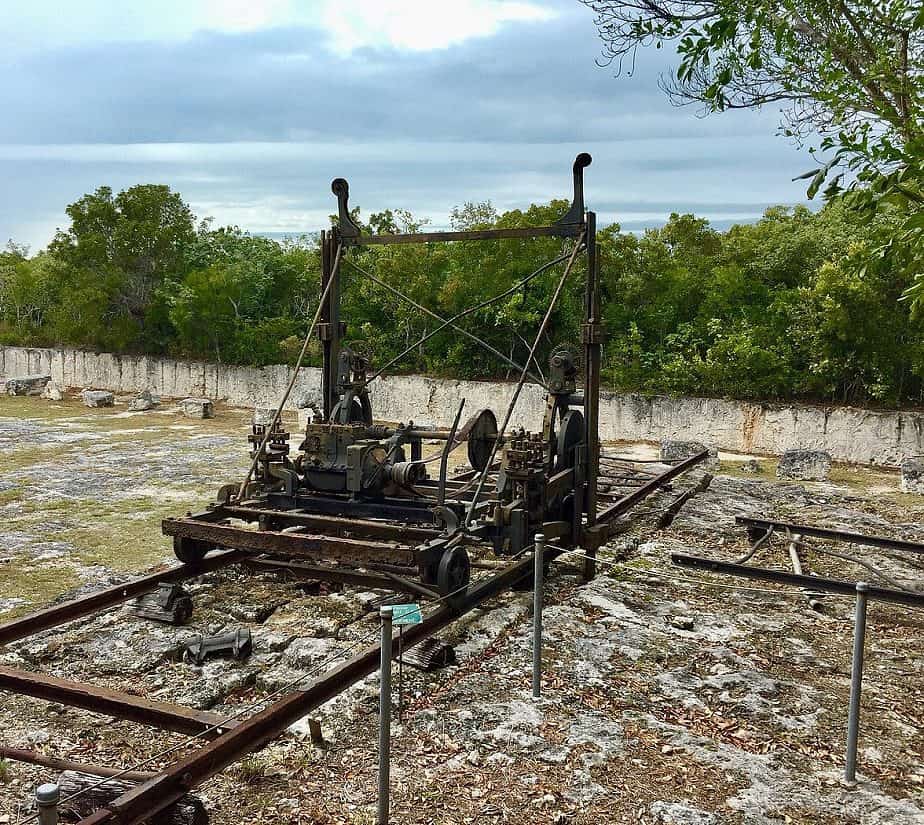 Five short, self-guiding trails allow visitors to enjoy the island's natural attributes. The park has picnic tables. There are educational exhibits about the history of this site at the Visitor Center, which is open Friday through Sunday, 9:00 a.m. to 5:00 p.m. The Visitor Center is located at mile marker 85.5 on Windley Key near Islamorada.
Long Key State Park – Layton
The Spanish named Cayo Vivora, or Rattlesnake Key, because its shape resembles a snake with its jaws wide open. Long Key was the site of a luxurious fishing resort destroyed by a hurricane in 1935.
There are two land-based trails and a chain of lagoons for visitors to explore on this island. A panoramic view of the island and its profusion of plant and animal life can be gained from the observation tower at the end of the Golden Orb Trail, which leads visitors through five natural communities.
Here you can find some of the best bonefishing in the Keys. Camping facilities overlook the Atlantic Ocean. 67400 Overseas Highway, Mile Marker 67.5.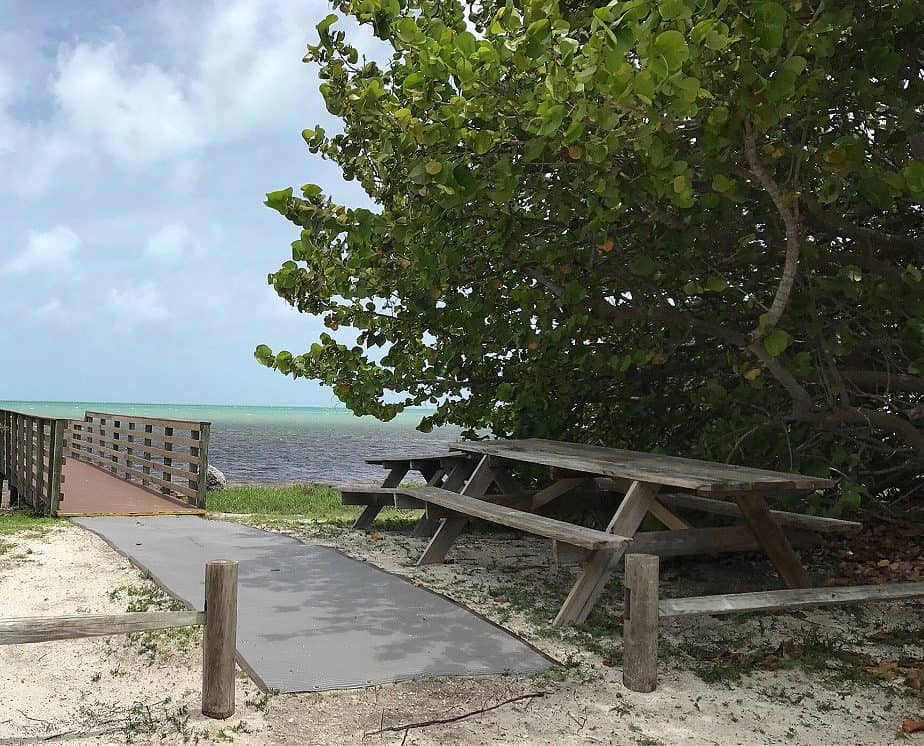 Park Passes
There's so much to see and do en route and in Marathon. Get a US Park Pass before leaving so you won't miss out on the best attractions.
If you're traveling as a family, your kids will love visiting some U.S. National Parks. A road trip with stops that are both fun and educational – it's a great combo.
Bridges For The Best Photo Ops
As with every road trip, the best fun along the way is not the scenery but the stops. So include some photo opportunities on your next part of the journey. You want to send amazing pics to your friends, right?
Your road trip will take you over several bridges, including the Seven Mile Bridge. Why is this particular bridge so famous? It's the longest bridge in the Florida Keys, and several movies have featured this structure.
It's the perfect spot for super vacation snaps, with Instagram-worthy views in all directions. So be a tourist in your state and appreciate the history of old bridges like these.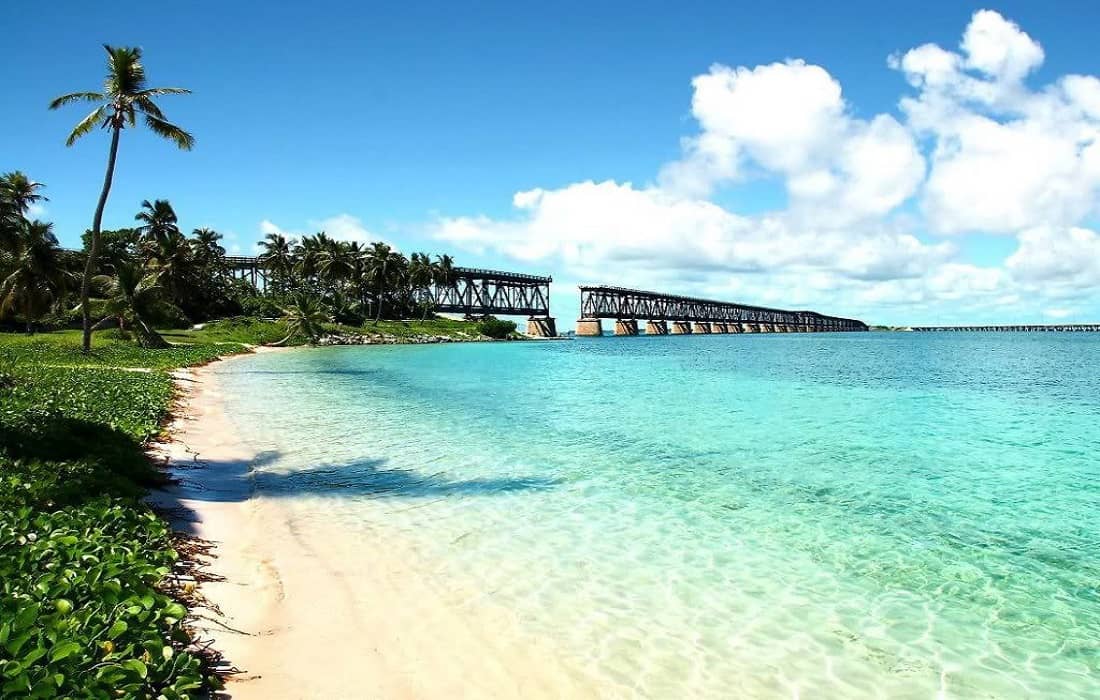 This bridge was known as the "Eighth Wonder of the World" at its original construction in 1912. Rebuilt in 1982, the modern bridge is far safer and more user-friendly. But you can still walk along about 2.2 miles of the old bridge.
Key West Attractions
Southernmost Point Buoy
Congratulations. You have finally made it. You've arrived at the Southernmost Point in the Continental United States. And one of the most photographed attractions here in Key West is the Southernmost Point Buoy. You'll find it on the corner of South Street and Whitehead Street.
It's the ultimate selfie spot in Key West, but you may have to wait a while because everyone else probably thinks so too! The landmark was erected in 1983 and marked the point that's only 90 miles from Cuba. Once you've taken that 'selfie,' there's a piece of history nearby that you'll want to see.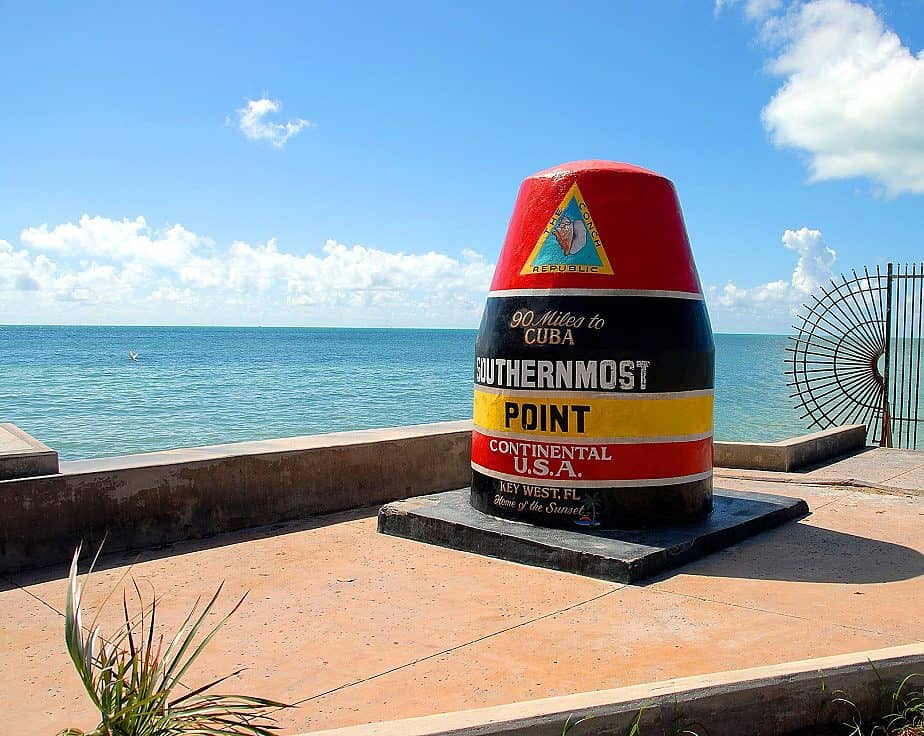 Ernest Hemingway House
Visit Ernest Hemingway House on Whitehead Street for a different attraction. This building is a must-see for all visitors to Key West. The residence of American writer Ernest Hemingway during the 1930s is now a museum. Situated across from the Key West Lighthouse, it's the museum you must visit on your day trip to Key West.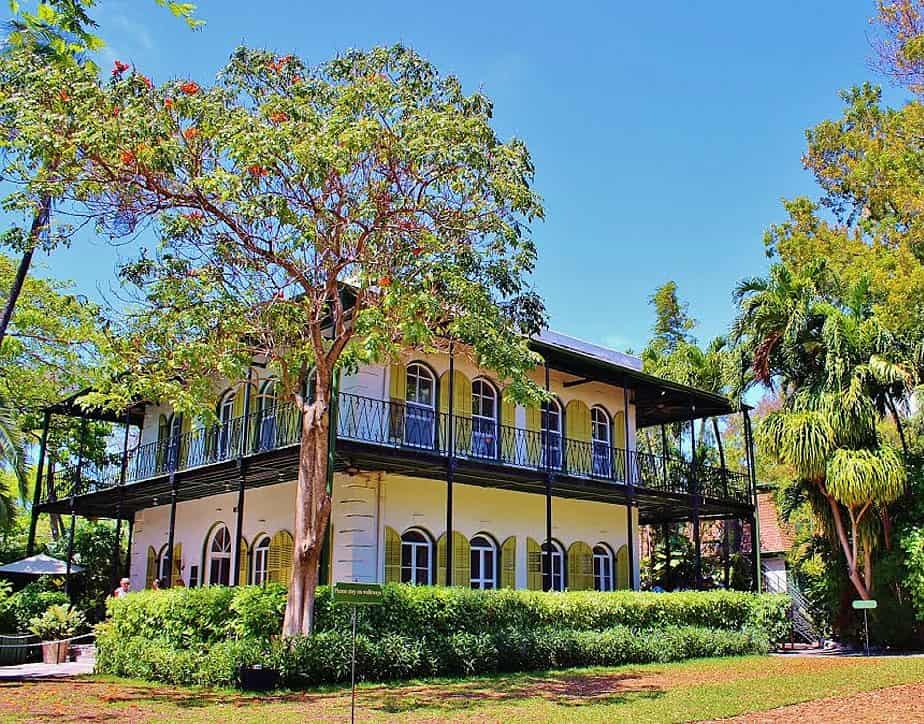 Key West Beaches
Of course, you didn't travel from Miami to Key West to stay indoors. So get to the beach and enjoy a few hours in the sun. Smathers Beach is known as one of the best beaches in Key West. You'll find everything you need here: watersports, beach bars, picnic tables, and nearby bike trails.
Walking Tour Of The Old Town
No matter how you get there, once in Key West, you're spoiled for choice for fun activities. Numerous day trip excursions and tours are on offer but are usually water-related. You'd probably prefer to stretch your legs and get to know the town.
A walking tour of Key West is your best bet. And the Key West Southernmost Food And Cultural Tour is a tour with a delicious difference.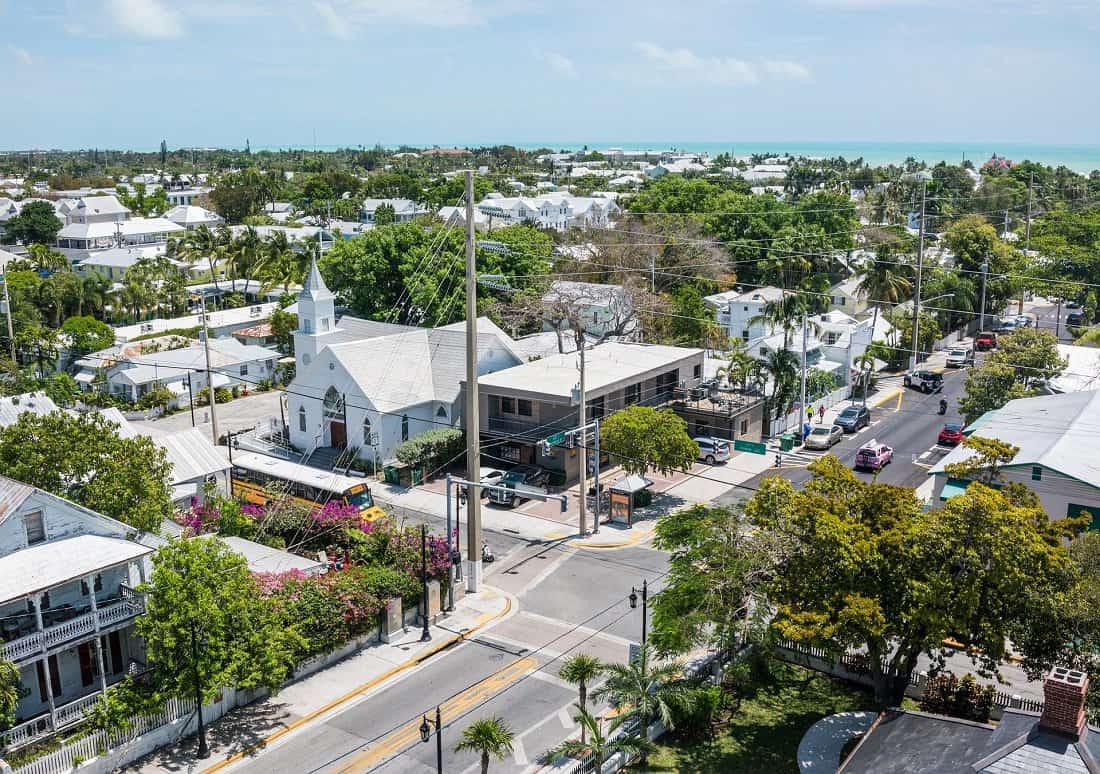 First-time visitors or solo travelers love this innovative tour. You'll get to explore the old town's historic district, but don't eat lunch before this. You'll want to arrive hungry.
The tour includes tastings at some of Key West's top eating establishments. You could even get some coupons for restaurants or diners during your stay. So if you stay a while in Key West, you'll know exactly where to go for a good meal.
Fun For 'Foodies' In The Keys
A day trip to Key West isn't complete without enjoying some delectable Key Lime Pie. Key Lime Pie is a Florida taste sensation and made it into the law books. A Florida statute in 2006 designated Key Lime Pie as 'the official Florida state pie.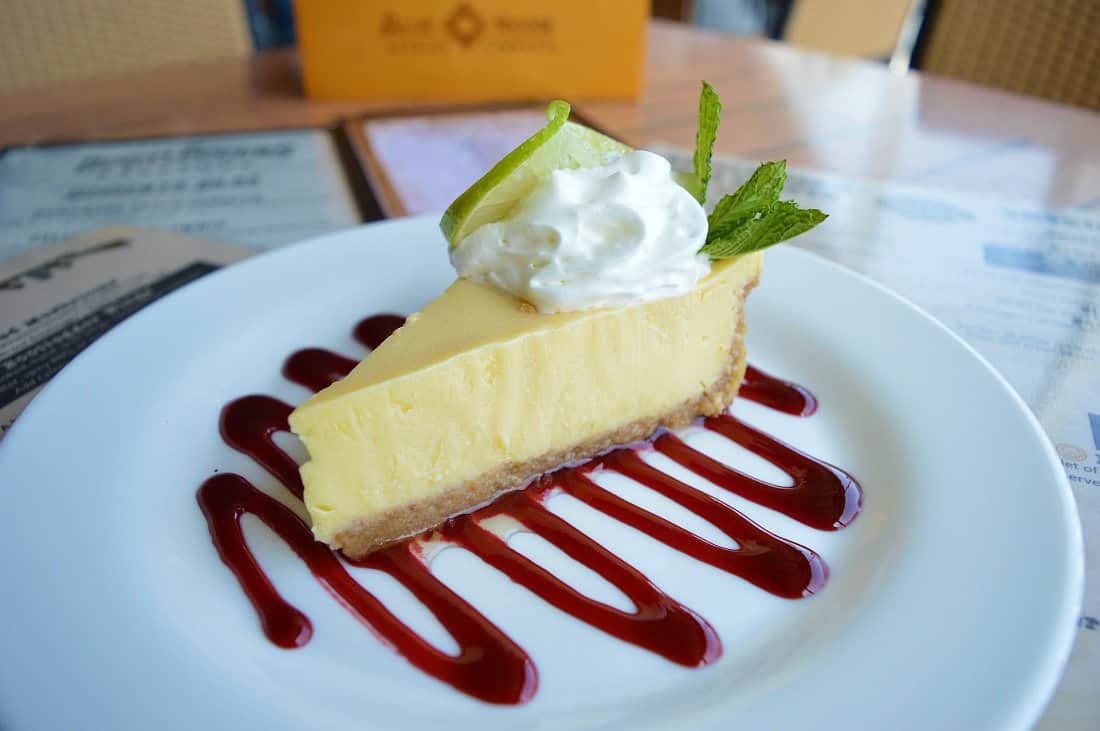 Kermit's Key West Key Lime Shoppe is a must-stop for the best Key Lime Pie in the Keys. This store has supplied the locals with Key Lime delicacies for over twenty-five years. It's about time you tried them, too.
You'll find this charming establishment at two different locations: on Elizabeth Street and Front Street. But if you're short on time, and need to get back home, don't despair. You can still sample their amazing Key Lime Pie and other tasty goodies. They will happily ship it to you wherever you are.
Of course, once you're back in Miami, there's always Versailles Restaurant in Little Havana. They have delicious Cuban food, to be sure. But the bakery adjoining the restaurant offers some decent Key Lime Pie too.
FAQs
Closing Thoughts
One of the best routes in Florida is Miami to Key West! Once you get south and reach the first Key, you'll think you've left the states and entered the Caribbean! There's nothing quite like it, and it's a trip everyone should take at least once in their life!
Looking For More Florida, Start Here?
We participate in the Amazon Services LLC Associates Program, an affiliate advertising program designed to provide a means for us to earn fees by linking to Amazon.com and affiliated sites.
Subscribe to our newsletter and get the best travel tips and inspirational stories delivered monthly. No spam, no sales pitches – TRAVEL!
Brit On The Move™ Travel Resources
Ready to book your next trip? Use these resources that work:
Need more help planning your trip? Check out our Resources Page, highlighting the great companies we trust when traveling.