Helmsley England – A Guide To Seeing It All
Helmsley, England, is a small medieval town perched quietly on the side of the river Rye in North Yorkshire. With a small population of about 3,000 people, this town is attractive to tourists looking to enjoy the British countryside and spend a few days in the quaint atmosphere. Helmsley is also frequented by motorcyclists who want a ride on the B1257 road from Stokesley and gather at the Helmsley Town Square. It is fine to visit the town any time of the year, but the summers are ideal for tourists. The ruins of Rievaulx Abbey or the Helmsley Castle attract many local and international enthusiasts around the year.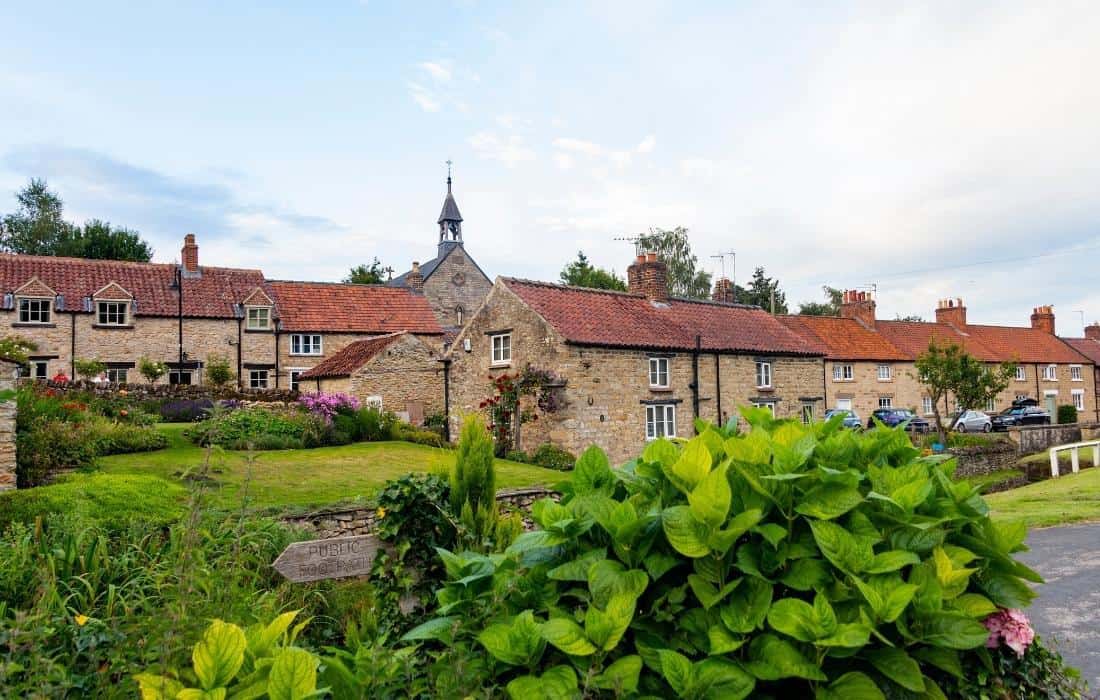 This post may contain affiliate links. Please read our disclosure and privacy policy for more information.
If you plan to visit Helmsley, England, here is everything you need to know to enjoy this beautiful quintessential English civil parish.
The Best Time To Visit Helmsley
Helmsley's summers are short-spanned and cozy, and there is some cloud cover at times. The winters are chilly and cold. The temperature around the year, on average, ranges from 34°F to 67°F. The minimum it will go is 26°F, with only a few exceptions recorded over the past century. The best time to visit Helmsley and enjoy the warm weather is from early June to late August. You can see the countryside in the summers with just a few light clothes on and get into the spirit of the renowned English countryside. Summers are also ideal for a trip down to the Helmsley Castle or to visit Rievaulx Abbey's ruins. The town is located near the South West of the North York Moors National Park, which attracts many tourists all year round.
Travel Guidelines For England
Even though the pandemic is almost behind us, some restrictions are still in place. Helmsley follows the travel guidelines of the United Kingdom, and international travelers should check out the official customs website of the country. If you are traveling from within the UK, there are no documents except for an identity card that you'd require to check into hotels that need it. For international tourists, the list may vary from where the person originates from. Check the link provided before because it has all the detailed information you need before you plan to travel to the UK.
Also, it is recommended to check the COVID restrictions before booking a flight to the UK. Domestic travel is not restricted but wearing a mask and following all precautionary measures are highly recommended.
Getting To Helmsley, England
The closest airport to Helmsley is Durham which is 38 kilometers (~23 miles) away. Other airports located nearby are Leeds, Bradford, Newcastle, and Manchester. After you reach Durham, there is no direct connection to Helmsley. Instead, you'll have to take a train or a bus to York or drive. From there, it is easy to get to Helmsley.
Coming in from Leeds, Bradford is also a good option if you are an international tourist. If you plan to drive, you need to know that public parking is hard to find. You might have to park slightly out of the village and walk-in. This is especially true if you are visiting on the weekend.
Planning To Go To Helmsley
Once you've determined that Helmsley England is on your list of places to visit, you can start making preparations:
Make sure that all your documents are ready. If required, apply for a visa and mark the trip down in your calendar.
Once everything is approved, and you have all the official documents with you, you can go ahead and book a flight to the UK. Flights to Durham, Leeds, Newcastle, and Manchester are readily available. If you are on a tight budget, try to explore all your options before booking a flight.
Book a train to York. Once you're in York, it is pretty easy to get to Helmsley.
Make your lodgings preparations from before. Check out the best hotels and deposit an advance amount for at least the first two nights. Once you get to the town, you can explore more places.
There are many things to do around the town. Making an itinerary or booking the entire trip through a travel agency is also a good idea. However, exploring everything on your own is also a fantastic experience.
Staying In Helmsley
There are several options to choose from when you get to Helmsley. You can find any type of accommodation in Helmsley, from a pleasant cottage experience to a luxury spa. There are also self-catering cottages available in the town.
Check out our recommendations:
The Black Swan Hotel
The Black Swan Hotel is ideal for people visiting the town for the first time. The place provides meals cooked with fresh local produce and has a beautiful tearoom.
However, every cottage and every hotel offers a unique experience for first-timers and people who love to come back to enjoy Helmsley time and again.
The Feathers Hotel, Helmsley
We stayed at The Feathers Hotel, Helmsley, a four-star traditional bed and breakfast over a local pub. It was fantastic, and it's right in the center of the town. To bear in mind, they do have a conference center and special host events. If there's an evening event happening here, you might hear some noise in your room.
[envira-gallery id="31572″]
I can tell you from personal experience that it's challenging to get a last-minute reservation, so you need to plan well in advance, especially in the summer or for a weekend.
Shopping
Helmsley traces its history back to 3000 BC and has been serving as a market town for centuries. Shopping, no doubt, comes naturally to this place. Brands and supermarkets backed by corporate offices have gladly not found their way into Helmsley. Instead, the town is filled with small shops owned by the locals. A wide range of unique shops can be found in Helmsley. Here, you won't find high street chains. You will find independent boutiques offering friendly service, and a wide range of products from designer clothing and jewelry to books, homewares, gifts, and everything. Helmsley is even home to what is officially Britain's Best Small Shop. Here are some favorites you should not miss.
Hunters of Helmsley
Hunters of Helmsley has been named Britain's Best Small Shop at a House of Commons ceremony, selected from hundreds of entries by an independent panel of judges. This quaint shop is a treasure trove of delicious food and drink. It's a deli, but they sell much more than food and drink!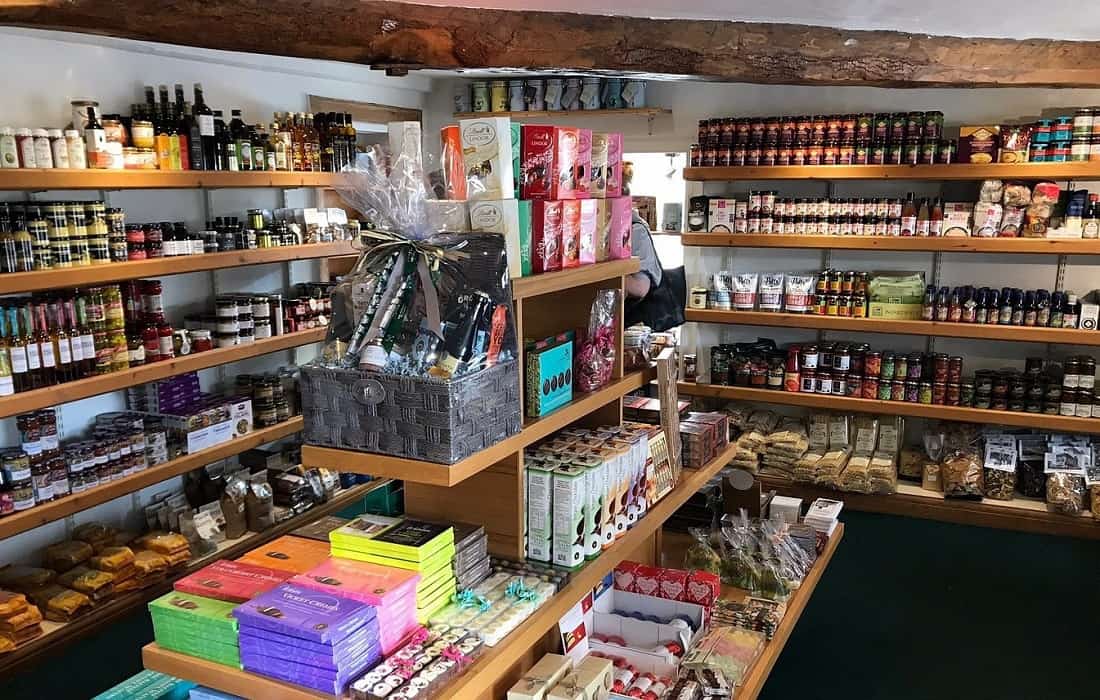 Twig & Twine
Twig & Twine is a florist shop offering all aspects of floristry and selling plants and other items for the home and garden.
Evelyn Lily
A family-run business selling quality furniture and home accessories which is open every day.
Agnus & Co.
A gorgeous shop with beautiful items to treat yourself or as a gift for friends.
Holme Lea Country Interiors
Supporters of all things British Holme Lea Country Interiors can source locally/British-made items where possible.
Crafty Pair
The crafty little place specializes in needle felting, woodturning, pottery, artwork, and photography. Textiles, jewelry, rugs, rag art, and machine-stitched pictures can also be found here. The selection on offer is overwhelming. Needle felting supplies and spinning wool are also available. They offer workshops showing needle felting!
The Ginger Bear
In the heart of Helmsley's picturesque Market Town is the Ginger Bear Gift Shop located in The Old Fire Station. Whether you are celebrating an occasion or just treating yourself, they have a wide selection of gifts for every occasion! This is a dog-friendly shop, and they offer a variety of doggie treats.
Helmsley Market
No village or town is complete without a market. The Helmsley market is run by Ryedale District Council and is held in the central, ancient Market Square every Friday.
Food and Drinks
Fine dining is Helmsley's specialty. The town has a variety of food and drink options to offer to people who visit the place. Helmsley's bakeries and hotels are definitely worth eating at and staying in. Already mentioned before, places like the Feathers' Hotel and Coffee House offer a once-in-a-lifetime experience to visitors. If you love baked goods, visit Thomas the Baker and Auntie Annes and Celebrate Country Cake Design. Scotts of Helmsley is another place you should visit for their extraordinary fish and chips.
Coffee and other beverages are also available across the town. Notable names include the Porters' Coffee House and the Crema Coffee House.
Attractions In Or Close To Helmsley, England
Duncombe Park Estate
Located one mile southwest of Helmsley, North Yorkshire, England, the park covers an area of 300 acres (120 ha). Within the North York Moors National Park, the estate sits above deeply incised meanders of the River Rye. Visitors are allowed into the 30-acre garden from April to the end of August, but the house is not open to the public.
I've always wanted to go inside the house at Duncombe Park, it's on my bucket list, but alas, I'll have to hope they one day allow visitors. Or, keep on dreaming that one day I'll get an invite.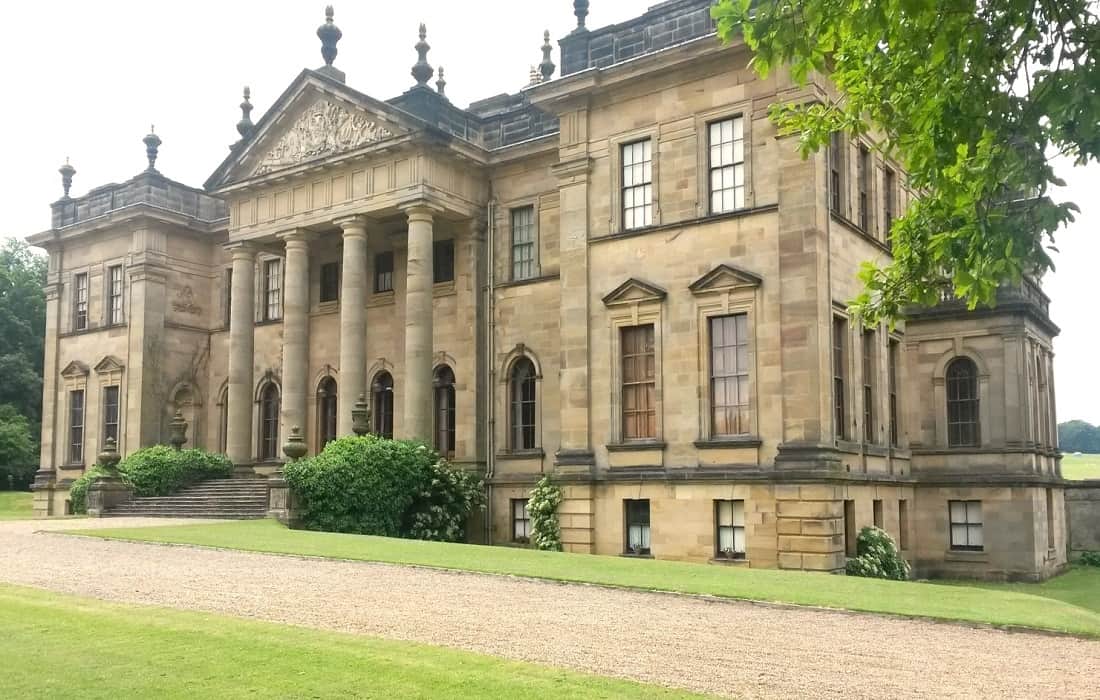 Sir Charles Barry remodeled the house in 1843 for Thomas Duncombe (born Thomas Brown) according to designs by Yorkshire gentleman-architect William Wakefield. The house was completed in 1713 for Thomas Duncombe (born Thomas Brown). William Young rebuilt the main block in 1895 after it was burned down in 1879. Though the interior layout was altered to meet current needs, the reconstruction was based on the original design. The house is two stories plus an attic and basement.
Monument to Lord Feversham – Charles Duncombe
The tall monument of Lord Feversham – Charles Duncombe is located in the middle of Helmsley's Market Place. It is a Grade II listed monument. Former Tory member of Parliament and landowner Lord Feversham owned Duncombe Park estate. The monument was erected by his tenantry, friends, and relatives.
The Ruins of Rievaulx Abbey
Cistercian Rievaulx Abbey owned a lot of wealth and power in the 16th century before the king seized it. The ruins of the Rievaulx Abbey provide an incredible insight into medieval England's history and political background. The monks of the Rievaulx Abbey once owned more than 6 thousand acres of land all across the country. The museum located at the ruins is worth going to many times over. It contains valuable artifacts and beautiful items from the era.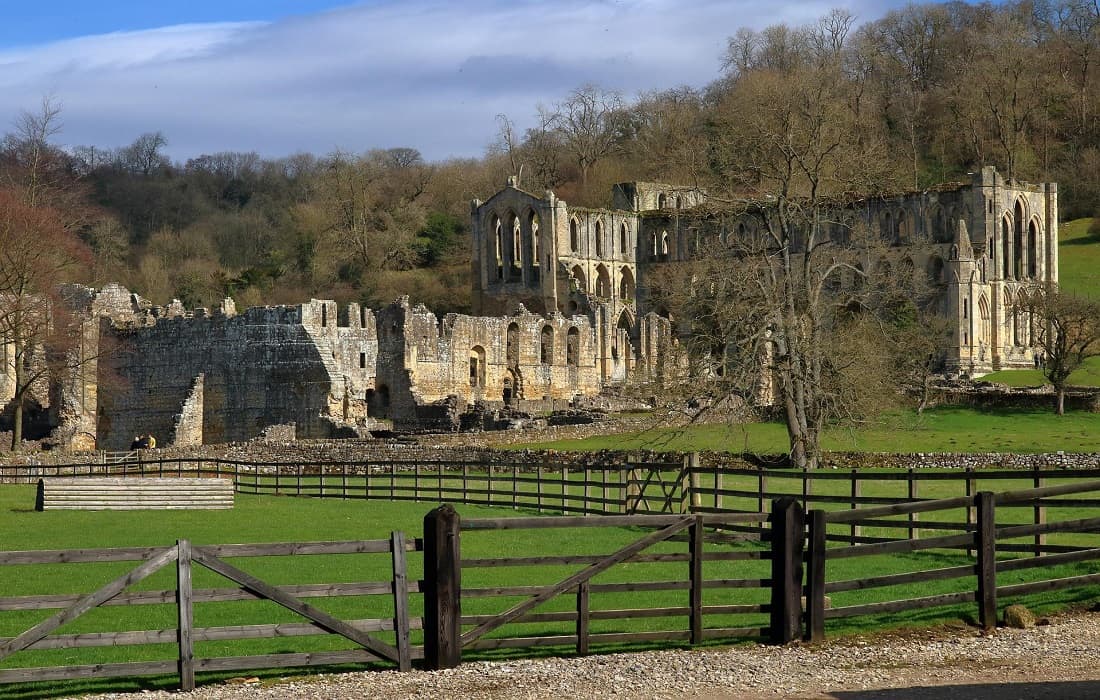 Helmsley Castle
Another place that deserves a solo spot on this list is the extraordinary Helmsley Castle. Situated on a rocky elevation by the river Rye, the castle is another testimony to the rich history of Helmsley. The castle was besieged for three months in the 17th century. The tourism authority has chalked out a beautiful walk from the Abbey to the castle that spans around 2.5-3 kilometers. The castle holds an exhibition and also houses an archaeological store for enthusiasts.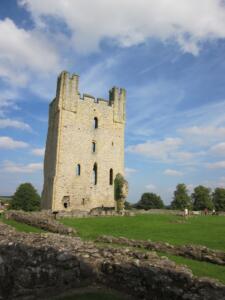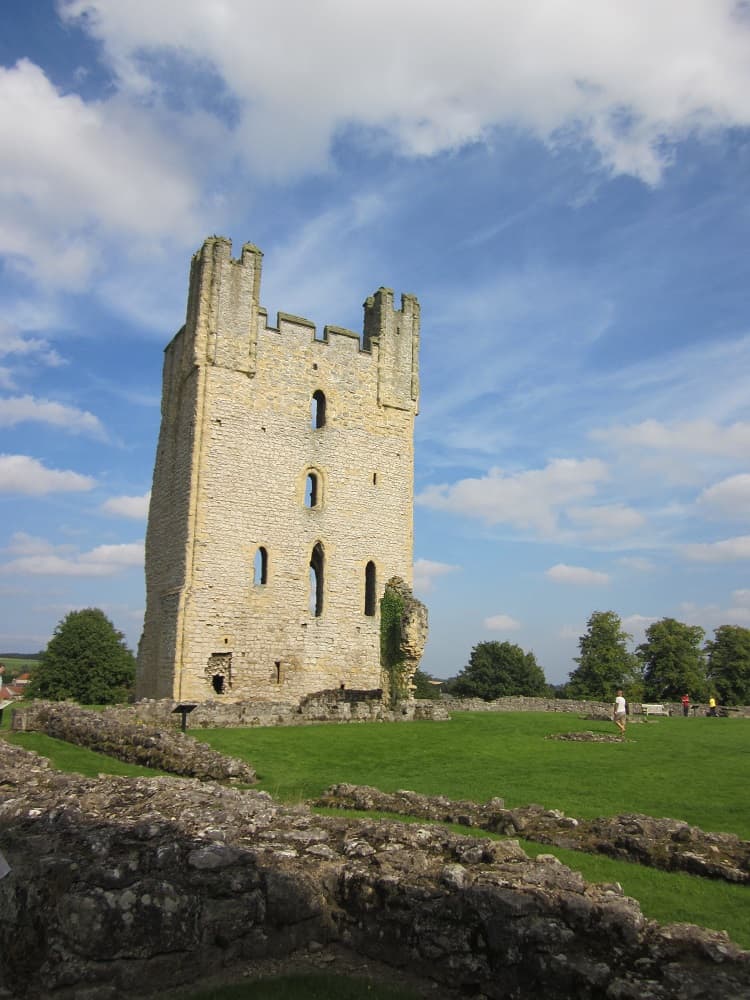 North York Moors National Park
Helmsley England is located in the North York Moors National Park, an incredible landscape for trekkers and nature enthusiasts. The park spans an area of 554 square miles or 354560 acres. The sweeping moors are a treat for the eyes and lungs. Especially for people from urban areas around the globe, the National Park offers a much-needed dose of respite and peace.
The Verbena Spa at Feversham Arms Hotel
The perfect place when you need some time out. For those looking for a complete escape or to catch up with a friend in a tranquil environment, this spa offers various spa experiences.
Helmsley has a lot more to offer. Helmsley can keep you occupied for days, from a towering castle and some beautiful ruins that we just talked about to a Walled Garden and a National Centre for Birds of prey. You can contact Spear Travels, which has an office in Helmsley, for a detailed tour of all the attractions inside the town. Notable mentions include the Arts Centre, National Centre for Birds of Prey, Helmsley Walled Garden, and Helmsley Town Hall.
Day Trips From Helmsley
Galleries in Helmsley
Helmsley Arts Center
Helmsley England is known for its history, arts, and culture. The Helmsley Arts Center offers the experience of theatre, music, talks, and exhibitions. Helmsley Arts Center has a 140-seat Auditorium, which puts on movies for all kinds of audiences.
Helmsley Galleries
The Helmsley Galleries is also worth visiting – a place that celebrates and showcases beautiful works by artists in the UK. It is located in the middle of two hotels with paintings that visitors can buy. Finally, you can also pop your head inside the Saltbox Gallery – an exciting collection of works of fine arts.
Getting Around in Helmsley
If you are looking for a trusty taxi company in Helmsley, you can contact Helmsley Black Cabs or Spear Travels, which also has a setup in the town.
Planning To Move To Helmsley?
If you live in England and are planning to get away from the city's noise, you might be fantasizing about living in a small town like Helmsley. Several moving companies in the UK can help you do this. Especially if you live in Manchester or Leeds since the distance to Helmsley is relatively short. However, it does not mean that moving from somewhere like Nottingham (187 kilometers from Helmsley) would be difficult. Removal companies in Nottingham, London, or Manchester can help you relocate to this pleasant and serene town.
Once you are in Helmsley, here are some companies that can help you get acquainted:
KVA Planning Consultancy (8 Acres Close, Helmsley) can help you with construction planning and property issues.
Holme Lea Country Interiors can offer you the best country-style items for your new home. They are located at 3 Barkers Yard, Helmsley England.
Bisca House, located at Sawmill Lane, can provide you with intricate staircases and other wooden items for construction, etc.
You can visit Viva Hair Salon (Barkers Yard, Helmsley) for a nice haircut. The list can go on and on – we love the place so much. But it has to stop somewhere. But trust us, you'll love living in Helmsley, enjoying the fantastic fish and chips, and breathing in the rich country air.
Closing Thoughts
Many people that visit England tend to focus on the south and start their journey in London. Yorkshire is unmatched with its national parks, mystical coastline, and tiny towns and villages scattered across the area. Helmsley is as traditional as it gets. You will find a traditional town square, a castle, and streets lined with historical buildings, many of which are shops or cafes.
Helmsley fills up fast during the warm months. If you are even considering it then you need to book now!
Looking For Other Places To Explore In England? Start Here:
We are a participant in the Amazon Services LLC Associates Program, an affiliate advertising program designed to provide a means for us to earn fees by linking to Amazon.com and affiliated sites.
Co-Author Info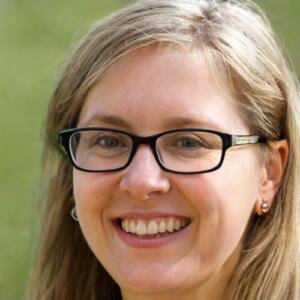 Elina Smith is a Seasoned Marketing Professional. She has been helping brands build businesses and increase profits for the past ten years. Elina is an avid traveler and has been throughout the UK since the travel bug bit her over the past five years. She loves to write for people looking for a job or planning to move to the United Kingdom. When she's not working, she spends her spare time with her two dogs and writing blogs.
Subscribe to our newsletter and get the best travel tips and inspirational stories delivered monthly. No spam, no sales pitches – TRAVEL!
Brit On The Move™ Travel Resources
Ready to book your next trip? Use these resources that work:
Need more help planning your trip? Check out our Resources Page, highlighting the great companies we trust when traveling.