Yorkshire lavender farms are often not talked about when people discuss things to do in England. In fact, most people do not even realize that England's stunning landscape is home to several lavender farms that you can visit. One holds a special place in my heart because I used to visit it frequently with my mother before her passing. The two of us shared a passion for all things lavender. I am still obsessed with lavender and I make it a point to scope out lavender fields wherever I travel.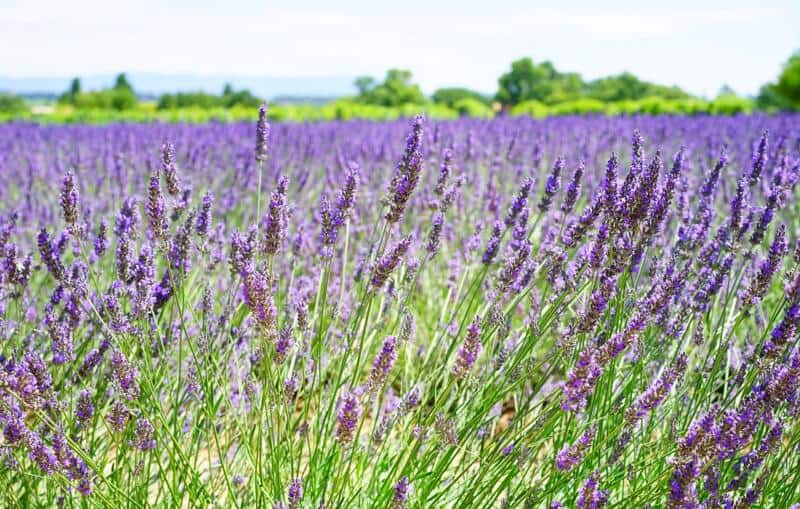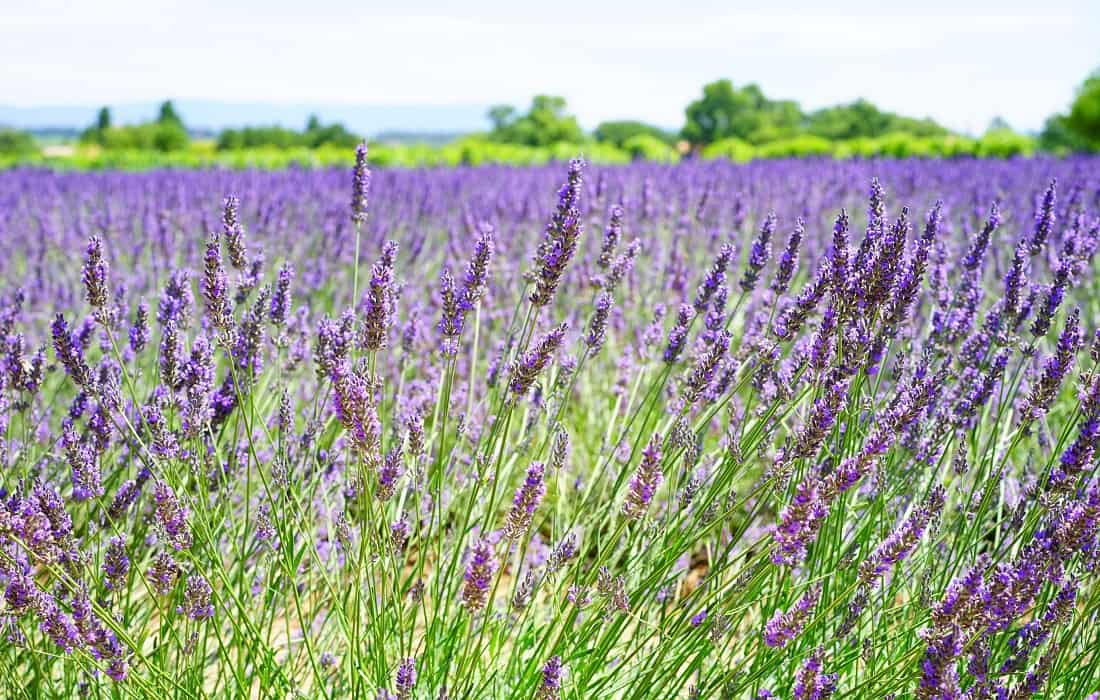 This post may contain affiliate links. Please read our disclosure and privacy policy for more information.
Yorkshire Lavender Farm
Situated on the Howardian Hills just outside of Terrington. Yorkshire Lavender Farm offers stunning views of the Vale of York and boasts several family-friendly activities from lavender mazes to themed gardens and sculpture parks.
The family-owned farm has won numerous awards for its striking views, lavender harvesting, and wide range of products. It's packed with plenty to do and experience, and you will love the varying lavender scents and hues.
The mythical feel of the place will stay with you for years to come, and you'll probably leave with a newfound passion for all things lavender. With over 60 acres of gorgeous scenery and various types of lavender, Yorkshire Lavender Farm is a must-see tourist destination.
Humble Beginnings
One of the best things about Yorkshire lavender is its start as a family project in a touching tribute to the owner's late wife. What began as a therapeutic journey for him and his young children gradually became a thriving business. In 1993, Nigel Goodwill purchased the land as an investment after his wife Lynne passed away from breast cancer. He placed a bid and was and won. While the family initially decided to harvest garlic, Nigel was inspired one day after reading a magazine article about lavender. After researching the many benefits of lavender and its long history as a versatile plant for both food and medicine, he immediately decided to grow lavender instead.
Upon checking the conditions and soil, Nigel began to plant a few rows of lavender with the help of his two children after school. At the time, his son Sam was five years old, and his daughter Emma was three. Soon, they learned all the ropes of the trade and perfected the art of growing lavender.
Location of Yorkshire Lavender Farm
Address: Yorkshire Lavender, Terrington, York YO60 6PB
The location of the farm makes his choice even more remarkable. The lavender stands out beautifully against the contrasting wheat fields and green pasture. Its unique beauty makes the farm a highly coveted location for wedding events as well.
While it may seem like an unusual choice for the region, the weather in Yorkshire is similar to that in Southern France, famous for its lavender. That's part of what makes a visit to the farm so wonderful: you will feel as if you've been transported out of England and into Provence.
Thanks to an effective marketing strategy, Yorkshire Lavender Farm has grown significantly. Not only do they offer visitors a unique therapeutic experience, but they also provide a wide range of healing lavender products. You can choose from a variety of plants to purchase from the nursery: perennials, alpines, wildflowers, and everything in between. What's more, you can experience quality lavender delicacies, from pastries to beer.
The Goodwill family continues to serve visitors at the farm. You'll fall in love with their charm and feel at peace among the hundreds of colorful rows of lavender.
Things To Do At Yorkshire Lavender Farm
You won't know where to start upon arrival at Yorkshire Lavender Farm. Here is how to spend the perfect day at the farm:
EJ's Tea Room
Named after Nigel's daughter Emma Jane, EJ's Tearoom is undoubtedly one of the most popular attractions at Yorkshire Lavender Farm. EJ's Tearoom is a real treat featuring a splendid array of lavender-based foods. This year it has moved outdoors, so you can now enjoy the fresh air and gorgeous views with your tea.
You can purchase delicious hot food until 3 pm and you can order snacks and drinks until 4 pm. If you're wondering what to get, top favorites include the homemade blueberry-lavender cheesecake and lavender scones.
The Lynne Goodwill Memorial Garden
The Lynne Goodwill Memorial Garden is brimming with beautiful lavender in hues of blue, pinks, lilacs, and whites. A moving monument of blue pyramids marks the center of the lavender field. Its design features four pyramids, one for each family member. Each was built to the exact height of the family at the time of Lynne's death. The pyramid for Emma Jane Goodwill, who was only three years old at the time, is particularly heartwarming.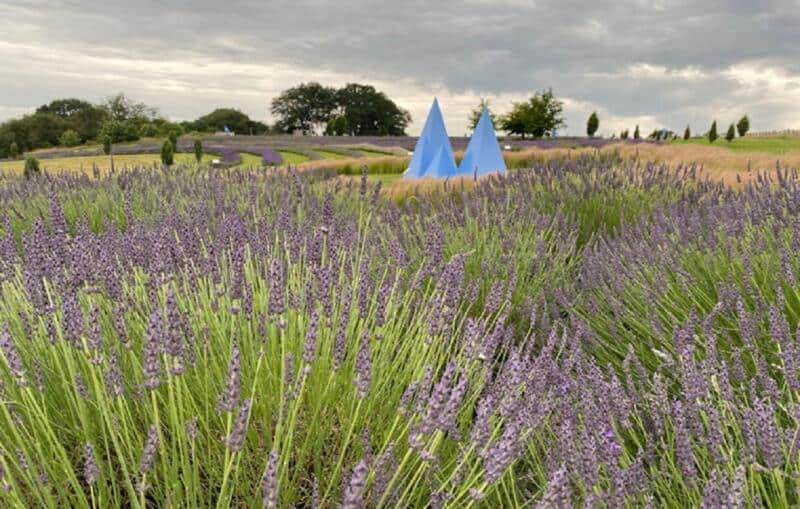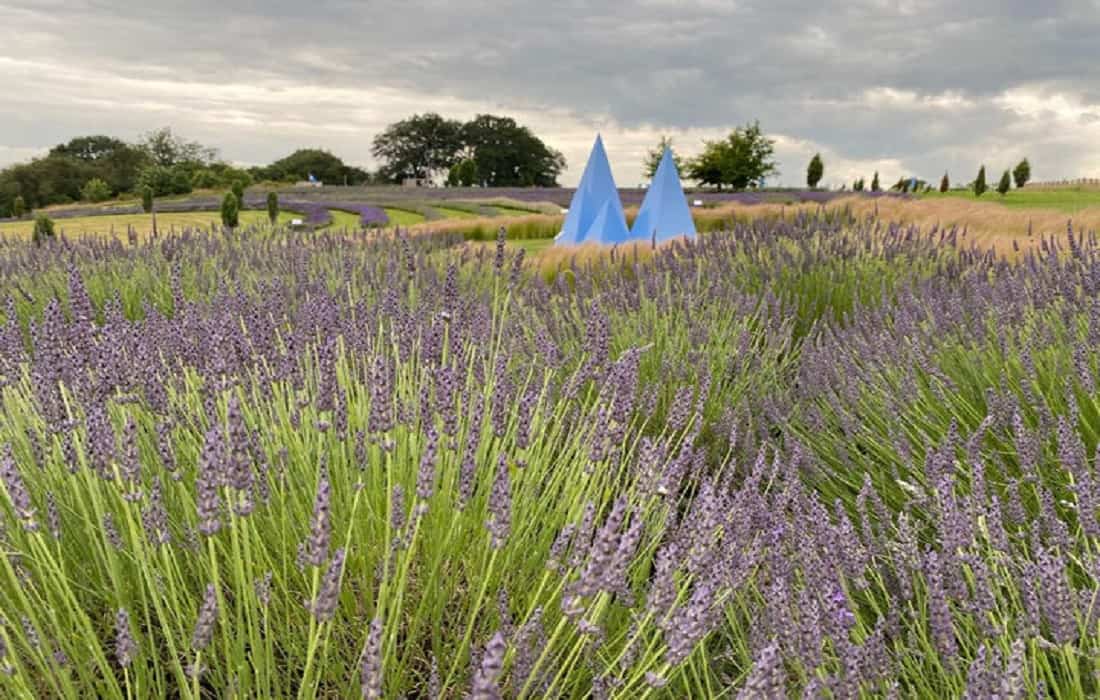 Image Credit: Yorkshire Lavender Farm
The Plant Nursery
Enjoy unique perennials, biennials, wildflowers, annuals, grasses, and alpines. The family propagates and sells these and many other plants in the nursery, along with several herb and lavender varieties.
Purple Patch Garden
Another lovely garden, the purple garden, lives up to its name with its intoxicating deep lilac hues. The lavender here looks so densely packed that it may look like a sea of purple clouds at first sight. It's the perfect backdrop for photos and makes a thrilling play area for children.
The Lavender Maze
By far one of the most popular among children, the lavender maze is a gorgeous labyrinth of lavender and flowers, perfect for young explorers. With its heady scents, it's also a fantastic and exhilarating experience for adults.
Mediterranean Dry Garden
The Mediterranean Dry Garden on the farm provides the perfect relaxing atmosphere where you can lose yourself surrounded by exotic plants and herbs.
Natural Wildflower Grassland Meadow
This beautiful meadow offers spectacular views of the greenery beyond the farm. Enjoy different wildflowers and visit with the butterflies and bees as you take in the stunning panorama.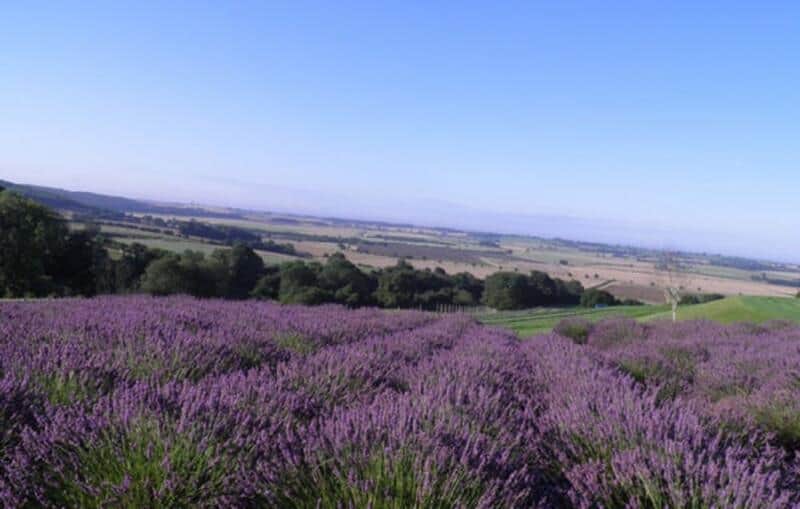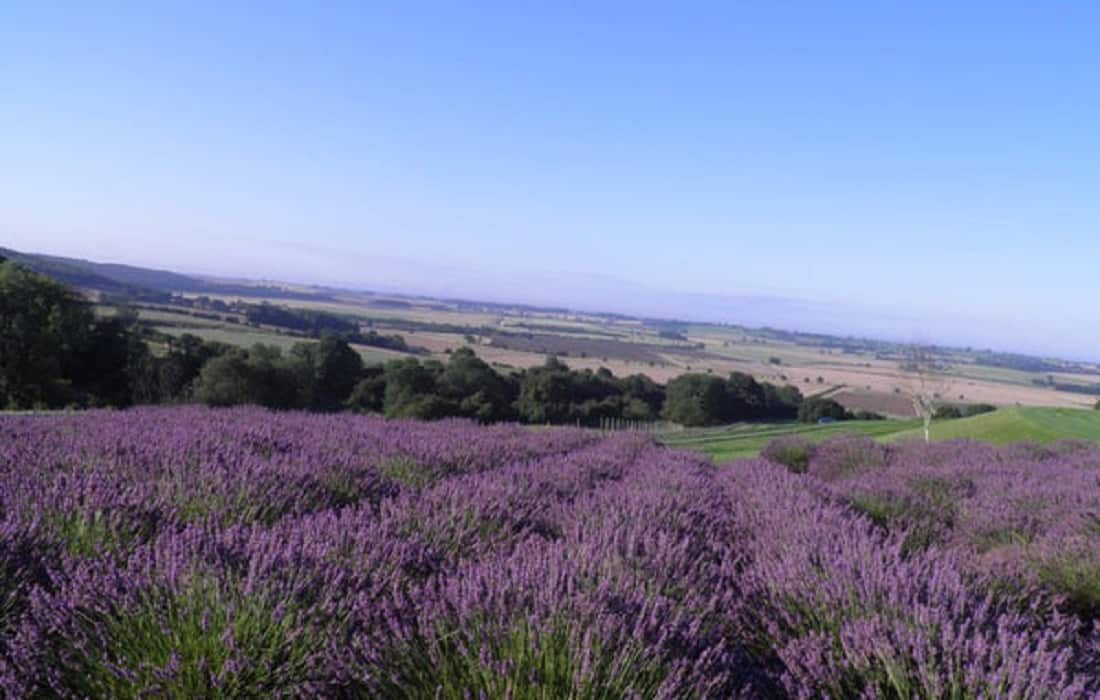 Image Credit: Yorkshire Lavender Farm
Snakes and Ladders
Possibly the largest game of snakes and ladders you will find in Yorkshire, this attraction brings joy to children of all ages.
Sculpture Park
The sculpture park is a spectacular display of giant art sculptures set in the farm's beautiful green park of rolling green hills. You can enjoy a pleasant stroll through the paved pathways and see a wide range of wildlife on the way. Each sculpture has a plaque that teaches the inspiration and history behind the work of art.
Deer Park
Deer Park is a splendidly peaceful area of the farm where you can spot several deer, as the name implies. In this foresty, fairytale-like patch, you can watch deer prance about and relax in the sun.
Workshops and Special Events
There is already so much to do and explore at this wonderful lavender farm. However, you can also enjoy several workshops and special events throughout the year. Here are a few favorites.
Propagating Workshop
If you're interested in learning how to grow lavender and herbs, this may be the workshop for you. The course will teach you how to take the herb and lavender cuttings, care for them, and pot them. It's not only a fun and pragmatic hobby, but it can help boost clarity and mental health.
Not only do you get to take the cuttings home with you, but you'll also receive some lovely tea and lavender cake at the workshop. The cost also includes entry to the gardens. Get your scissors ready and prepare for a unique learning experience.
Lavender Wreath Workshop
Bring your secateurs to the farm for a delightful morning of lavender wreath-making. It's a creative and therapeutic way to make natural art. You will also learn expert tips on lavender and the secrets of the trade. Like many other workshops, this one also comes with a slice of lavender cake.
Lavender Herbal Medicine Workshop
Learn about ancient and traditional uses for lavender as medicine and how to create yours. This workshop takes place overlooking the Yorkshire Lavender Farm. You can book a session through the farm's sister site. And, Lavendar is often combined used to ease the recovery process weight loss procedures.
Hanging Basket Workshop
This workshop is perfect for those looking to combine a crafty activity with a pragmatic educational course. Not only will you learn all the insider tips of growing lavender and arranging a floral basket, but you get to take home your creation at the end.
Bug and Wildlife Workshop
Children will adore this highly educational workshop. The experience is suitable for young gardeners or curious detectives aged 5 to 10. It involves searching for different bugs in the farm's gardens, learning about how they help plants, and what to do to give back to them.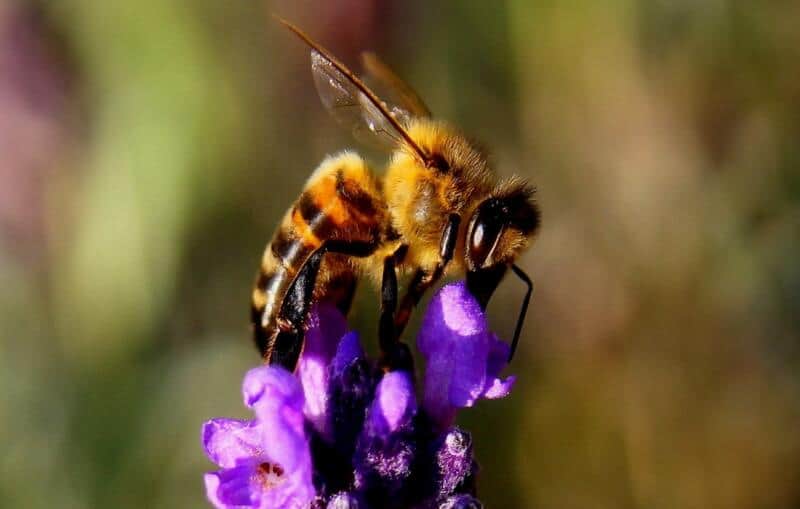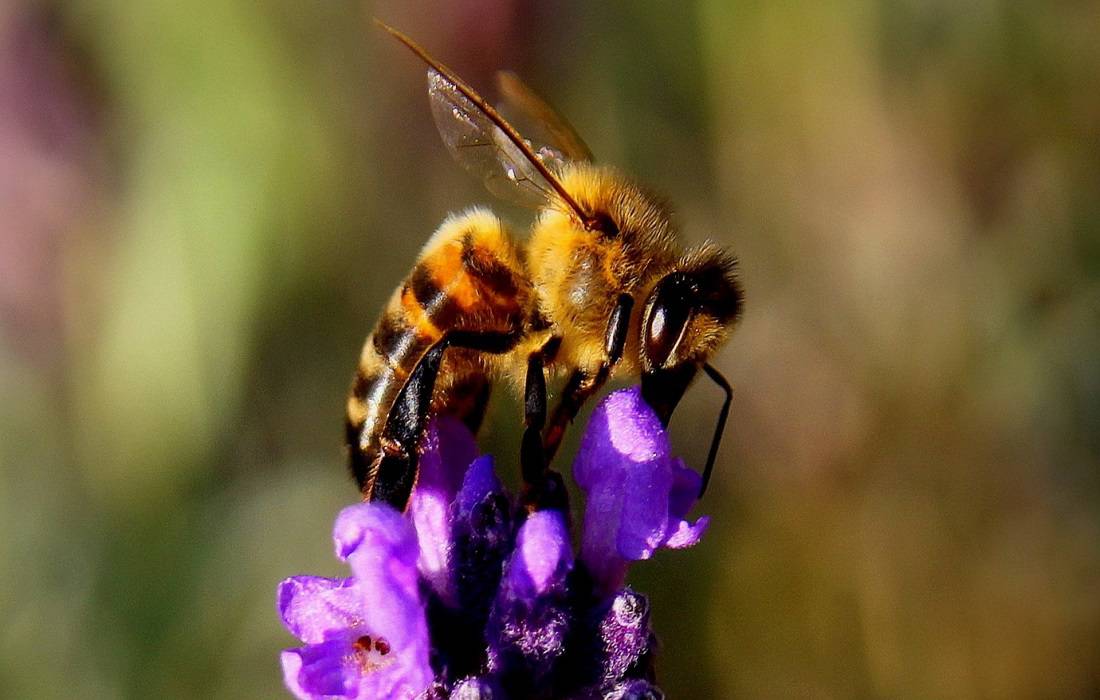 Robert Dutton Creative Art Workshop
This creative workshop is a great class for all skill levels seeking to improve or begin their artistic journey. Work with different types of mediums and learn how to create beautiful works of art.
The Farm's Products
If purchasing unique and medicinal lavender products piques your curiosity, you will have plenty to choose from and learn about on your visit. There is a folkloric, mythical feel to the farm that carries over into many of their products.
Food Products
Aside from delicious pastries and cakes, you can purchase lavender honey, chocolate, teas, ice creams, and beer. Rest assured that these all taste wonderful as the family has perfected their craft and have vast expertise. The secret is using the right lavender group for cooking: the Augustifolia variety.
Books
Because you will learn so much about lavender and its uses at the farm, you will leave hungry for even more knowledge. The perfect way to start increasing your lavender proficiency is to check out one of the many books at the gift shop that discuss this powerful plant in more detail.
If you're an aspiring gardener, you will find several books here quite useful too. Especially if you take one of the farm's exciting workshops, you will learn all about how to grow lavender, ensure it thrives, and what plants go best with it.
Beauty and Personal Care
The farm offers a lavish line of creams, lotions, soaps, and shower gels made its perfect blend of hand-picked lavender. Experts extract the oil from plants grown on the farm and craft them to perfection.
Other products include essential oil, bubble bath, lavender bags, and lavender fragrances, as well as sticks and sprays. The farm prides itself in creating only natural, high-quality products made from their own harvested lavender.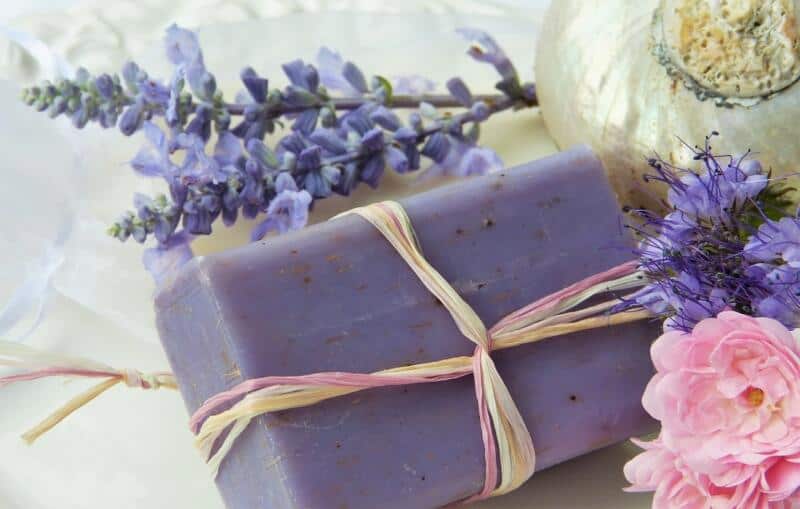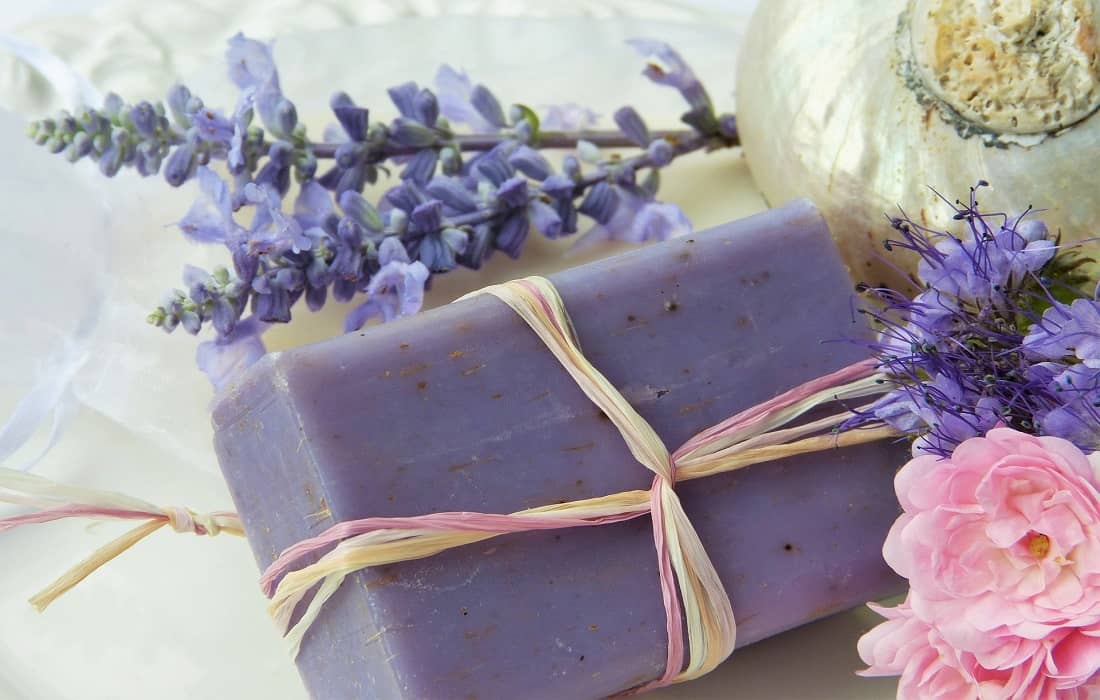 Recently, the farm's fragrance products have attracted the attention of big names in the beauty industry, such as Estee Lauder. Sam Goodwill, Nigel's son, has continued to diversify the family business by successfully expanding its beauty portfolio.
Tickets and Pricing
The farm will be open daily during the 2022 season, with its grand reopening day on April 9th. Tickets can be purchased online or at the door.
From April 9th to May 31st, admission prices will be £18 for a family of five and £16 for a family of four. The price for students and concessions is £4.50. Children under three enjoy free entry, while children aged three to 16 pay only £3.
From June 1st to August 31st, prices are £20 for a family of five and £18 for a family of four. Adults pay £6.00, while children under three will again have free entry. Students can expect to pay £5.50 during this time, while children aged three to 16 will pay £3.50.
Group bookings of 15 or more are only £5 per person, making it an attractive discount.
Note: admission to the nursery, tea room and gift shop is always free.
Accessibility
Parking is available at the visitor car park, located across from the main entrance. You will find the visitor center here, followed by the main gates.
Most of the farm is wheelchair-accessible as the grounds are kept firm to ease exploring. In addition, the gates, aisles, and paths are paved and wide with ample space. There are 71 short steps at Sculpture Park to reach higher areas. However, all internal parts of Yorkshire lavender are at ground level.
Cycle access is available. Should you need any help or information, the gift shop at Yorkshire Lavender is your main point of contact. The friendly staff can direct you throughout the day and provide maps to the farm and nearby areas.
To reach Yorkshire Lavender by bus, you can take line 182 to Terrington and stop at the Post Office bus stop. From here, it is only a six-minute walk to the farm.
Nearby Attractions
If you're out on a day trip, Yorkshire Lavender Farm is near several other sightseeing destinations that attract heavy tourism. You can reach the following with only a 15 to 30-minute drive.
Castle Howard
Castle Howard is near where the Goodwill children attended school and is a historic stately home that draws many tourists each year. It's famous not only for its historical significance but also its use as a backdrop for several cinematic films. Book a tour of the estate and learn about the family's crucial English history.
Scampston Walled Garden
Though you won't find fields of lavender here, the Scampston walled garden is impressive in its own right. Set along the walls of 18th Century Scampston Hall, it's a magnificent sight to see after spending some time in Yorkshire Lavender Farm.
Nunnington Hall
This stunning Yorkshire Manor home is famous for its enticing exhibits and exquisite gardens. It makes for an excellent historical field trip if you have extra time to kill on your way to Yorkshire Lavender Farm. For those wanting to bring their pets along, this is a great stop as well. Like at Yorkshire Lavender Farm, Nunnington Hall is very dog-friendly. Pets are allowed both in the gardens and Tearoom.
The Town of York
The charming town of York is only a short distance from Yorkshire Lavender Farm and makes for a great day trip before your relaxing farm visit.
The York Castle Museum is one of the most popular highlights in York. William "the Conquerer" built it in 1068. Today, you can take an exciting tour that includes a look at everything from 20th-century toys to Jacobean dining rooms.
The National Railway Museum and the Chocolate Story are among other top tourist attractions. The latter takes you on a historical journey where you'll learn about the origins of York's famous chocolate. For food enthusiasts, it's a great way to start your journey before discovering the delights of lavender treats.
The Town of Helmsley
This is a personal favorite of mine and I've stayed here! Helmsley is famous for being the only market town in the North York Moors National Park. With 51 stunning historical buildings, it's the perfect place to enhance your local historical knowledge and appreciate beautiful architecture.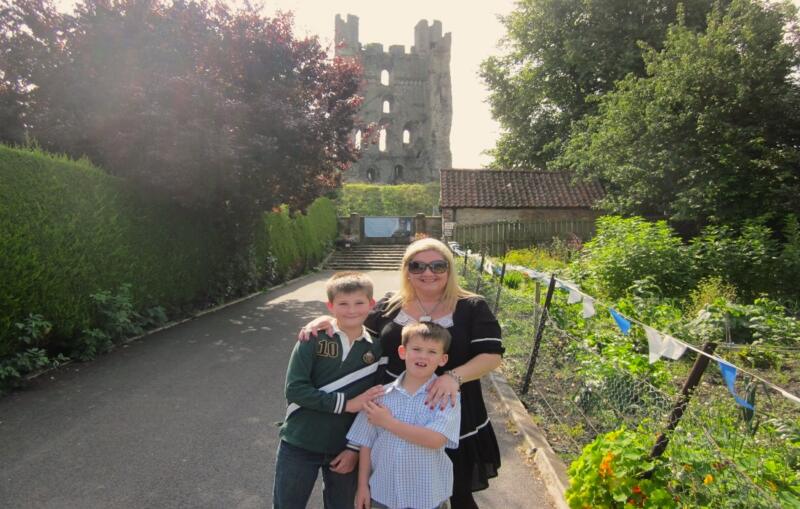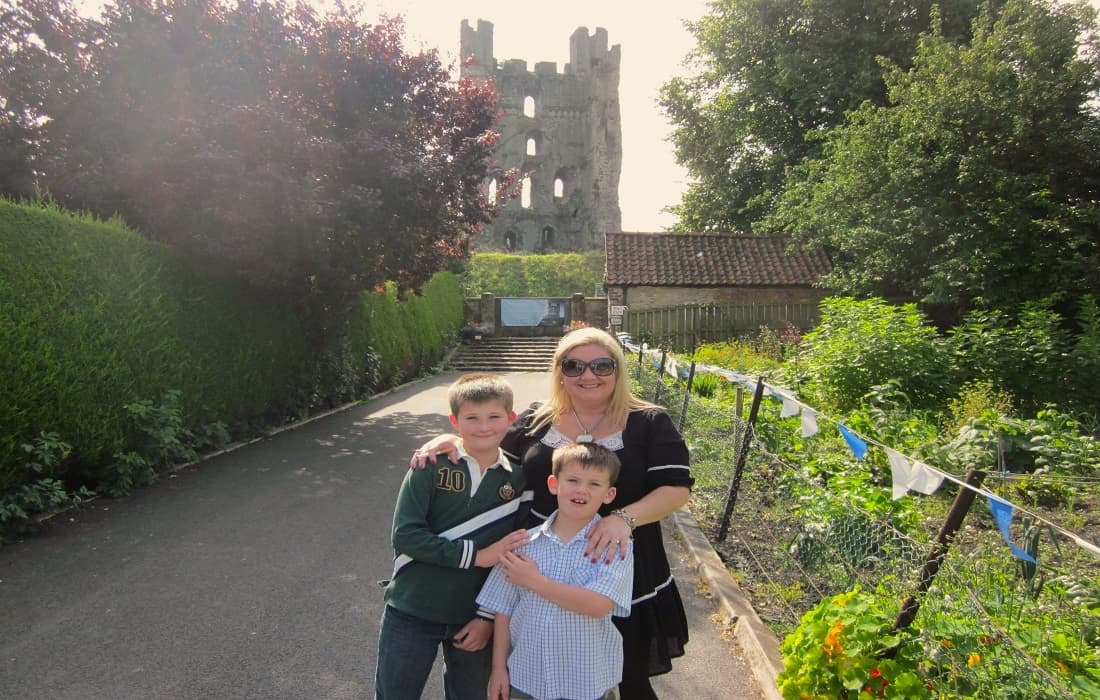 Among the top-rated tourist highlights in the park are the medieval Helmsley Castle and Rievaulx Abbey, both within two miles of each other. If you are in Yorkshire you really need to consider staying in Helmsley.
Closing Thoughts
Yorkshire Lavender Farm is a wonderland filled with heavenly aromas. It's a soul-soothing place where the whole family can relax and leave their worries behind. For me, it is also filled with memories. While my mom was ill, we both took comfort at the farm. To this day I have bags of dried lavender in my drawers that belong to my mom. Something I will never part with. Ironically, the farm was born out of a loss to cancer. The farm's moving history also provides powerful inspiration, and you'll find yourself immersed in the magic of love and lavender.
At the end of your visit, you're unlikely to leave empty-handed. Increasingly, visitors opt for taking some lavender home, while many leave with lavender essentials from the farm's gift shop.
Whether you want to take in the beauty of the fields of purple in a sea of green or want an educational, pragmatic experience, you can have both at the farm. It's a very family-friendly environment, and even pets are allowed on a lead.
Looking For Other Places To Explore In England? Start Here:
We are a participant in the Amazon Services LLC Associates Program, an affiliate advertising program designed to provide a means for us to earn fees by linking to Amazon.com and affiliated sites.
Brit On The Move™ Travel Resources
Ready to book your next trip? Use these resources that work:
Need more help planning your trip? Check out our Resources Page, highlighting the great companies we trust when traveling.