Thinking of going to Blackpool? Considering a weekend away on the west coast of England? Thinking about a quick getaway? Perhaps you're considering a stag do or a hen night.
Well, why not! Not only does Blackpool offers everything from entertainment and beaches, but it also has a rich history with a beautiful culture that's waiting to be explored by you.
But before all that, let's talk a bit about where Blackpool is: Here's all you need to know about Blackpool, how to go there, and the best places to visit.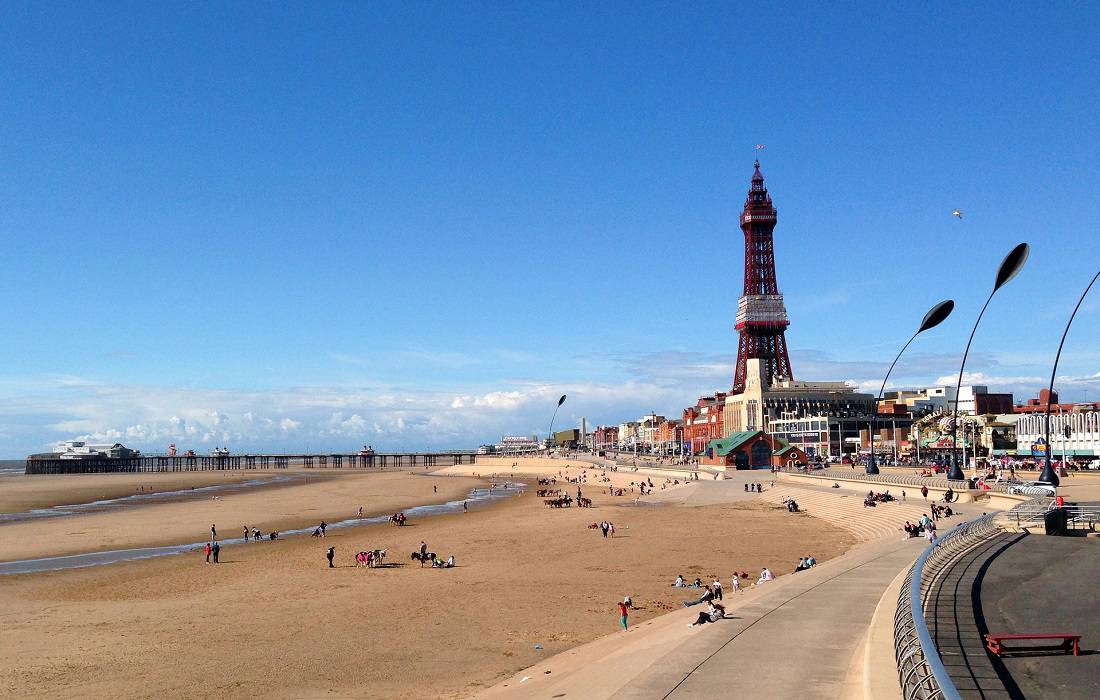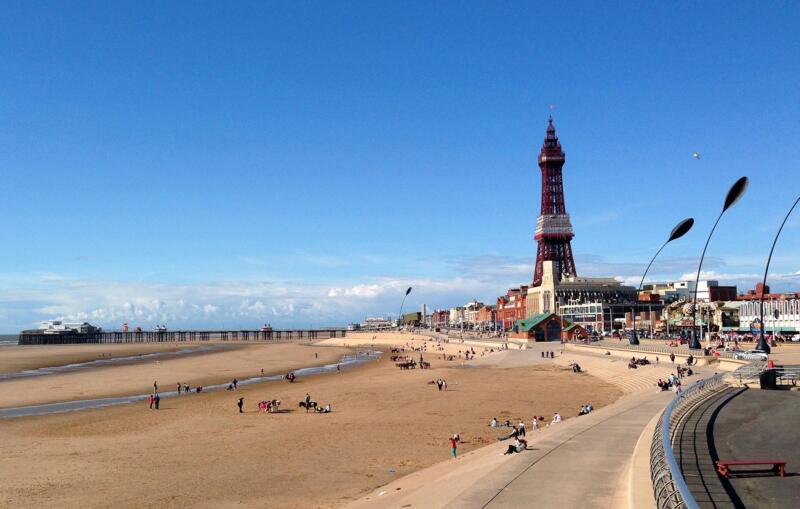 This post may contain affiliate links. Lease read our disclosure and privacy policy for more information.
About Blackpool England
Blackpool is a town and unitary authority located at the Irish coast of England. The city has been multiplying since the early 18th century and has become a popular tourist destination. Once known only for its resorts, it now has plenty to offer in landmarks, zoological parks, opera houses, and waterparks, among others.
Blackpool History
In the mid-18th century, spending summers in coastal areas became fashionable in England. And it was the start of popularity for the town that was only considered a coastal Hamlet in Lancashire's Hundred of Amounderness.
Visitors started flocking to the 7-mile-long sandy beach thanks to the new transport infrastructure built by the authorities. That included a railway line and a road connecting Blackpool with the rest of England.
The town that once housed a mere 500 habitants grew to 2,500 due to the newly erected buildings constructed in the early 19th century. Since then, it has not stopped expanding. Now, it has a bustling population of about 139,720 people.
Getting to Blackpool England
Now that transport infrastructure is developed getting to Blackpool is not as challenging as it used to be back in the 19th century. The town also houses an airport, but it closed in 2014 due to a lack of passengers.
That leaves you with three options to get to Blackpool:
1. By Car
Blackpool has the luxury of a motorway link that directs the travelers straight to the heart of town. You can take junction 32 off the M6 and the M55. This will lead you directly to the beach. And while traveling on the M55, you can also catch a glimpse of the famous Blackpool Tower.
Blackpool has numerous car parks to choose from. And the best part? You can pay for the parking fees via phone at most council-owned facilities. This means no queuing, handling cash, and unnecessary contact with machines.
2. By Train
Blackpool also enjoys a well-connected railway network and super-fast Avanti trains. The trains bring the passengers to Preston, where Northern Railways provides two services an hour for the onward journey. The Preston station has direct services to all major cities of England, including London, Glasgow, Edinburgh, and Birmingham.
Northern Railways have also resumed their service from Manchester Airport to Blackpool North. And there are direct services from Liverpool Lime Street as well.
The approximate journey times from some prominent cities of England are:
Manchester: 1h 28m

York: 1h 18m

Leeds: 2h 36m

Sheffield: 3h 10m

Birmingham: 2h 36m

Newcastle: 4h 8m

Bristol: 4h 12m

London: 2h 54m
3. Coach
National Express Coach offers routes to and from Blackpool with a stop at Preston from Manchester and Birmingham: an excellent alternative for tourists traveling on a budget, thanks to the affordable fare prices of these coaches.
Map Of Blackpool England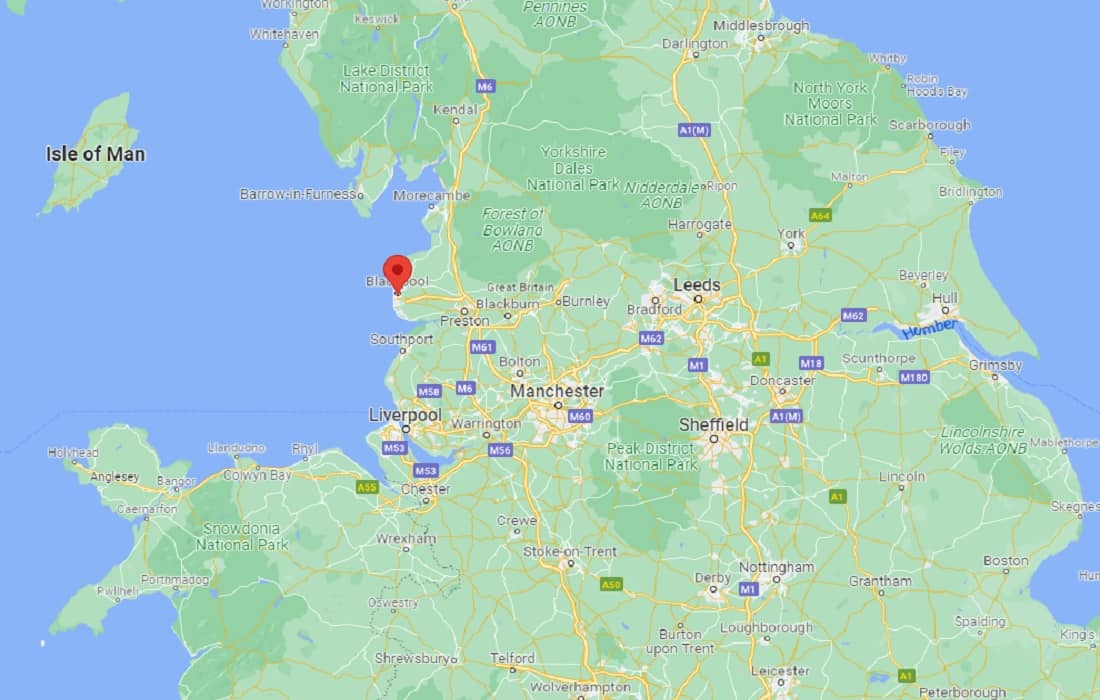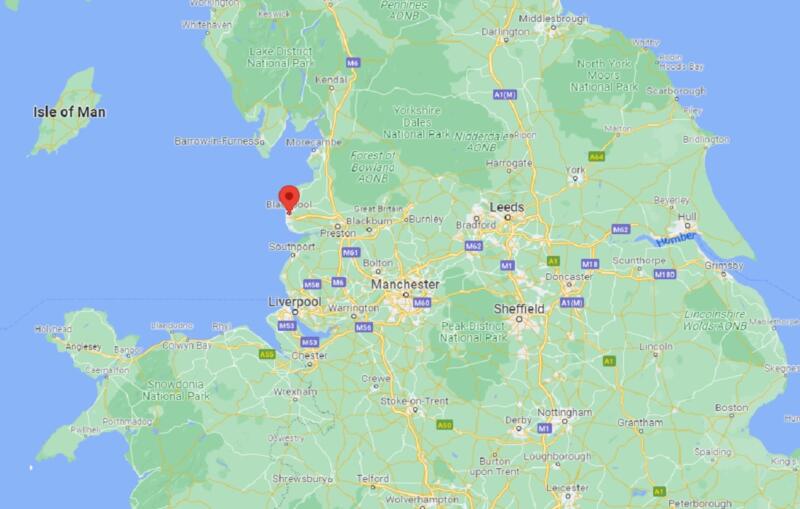 Where To Stay in Blackpool England
Blackpool is known for bed and breakfasts. Many of the terraced houses have been converted into bed and breakfasts. There's no shortage of places to stay. There's an abundance of choices and many of them are really affordable.
Here are some great options:
Things to do in Blackpool
In addition to wonderful sunsets at sandy beaches, here are some of the places that Blackpool England has to offer.
1. Blackpool Pleasure Beach
Situated at the south shore, Black Pool Pleasure Beach is an amusement park with plenty of fantastic rides, spectacular shows, phenomenal events and stylish hotels.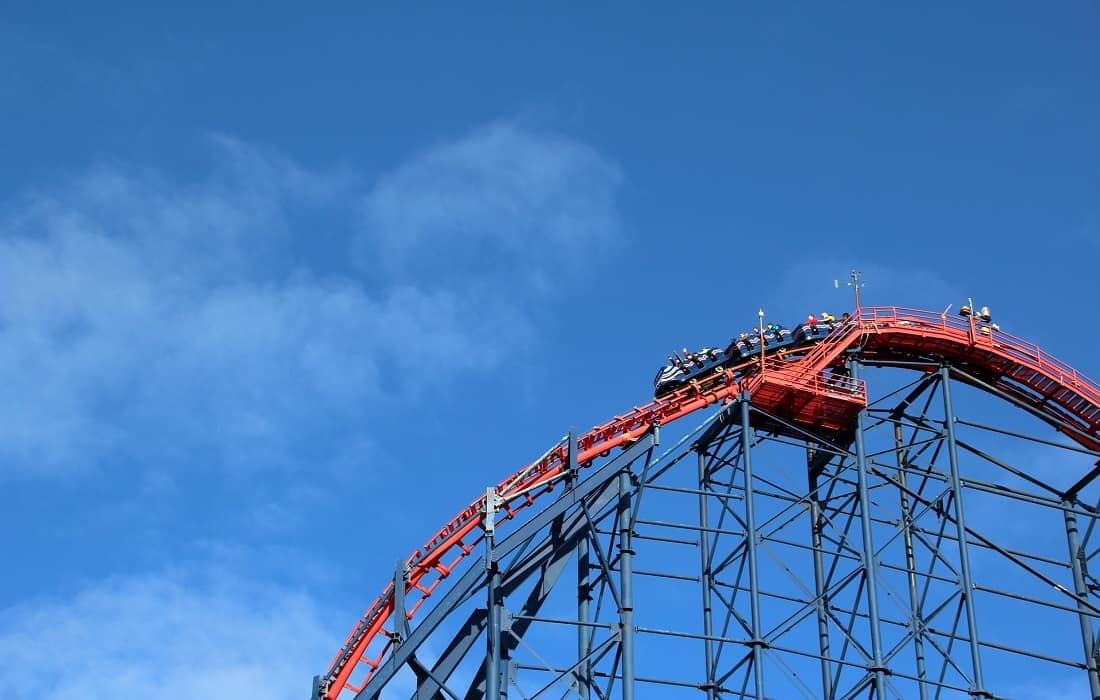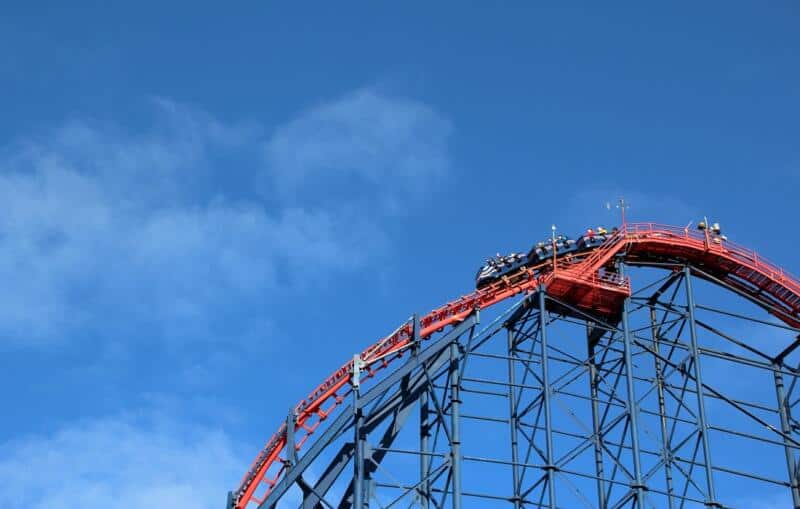 There is also an entertainment hub with a bar, catering units, and retail shops. The versatility of what you can do makes it an excellent place to spend time with family and friends.
2. Blackpool Tower Dungeon
Blackpool Tower Dungeon is a 60-minutes entertainment show based on Lancashire's past and Blackpool's history. Several characters with unique roles make the show worth the ticket prices. Be it the Jesters, Doctor's Assistant, Torturer, or the Pendle Witches. Each character has been wonderfully crafted to make it the most entertaining show at Blackpool.
3. The Blackpool Tower
Inspired by the Eiffel Tower, the Blackpool Tower was the tallest building in the entire British Empire. It has an iconic status in British history and attracts thousands of tourists worldwide every year. In addition to sightseeing, tourists can also enjoy Tower Eye, Tower Circus and Ballroom situated inside the iconic building.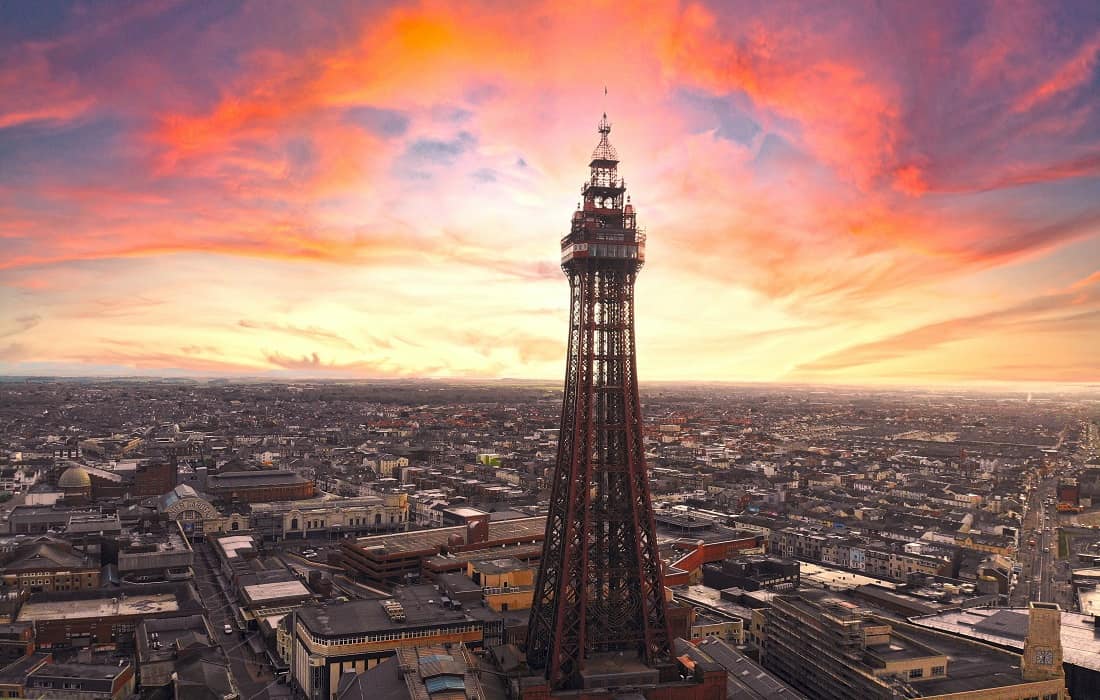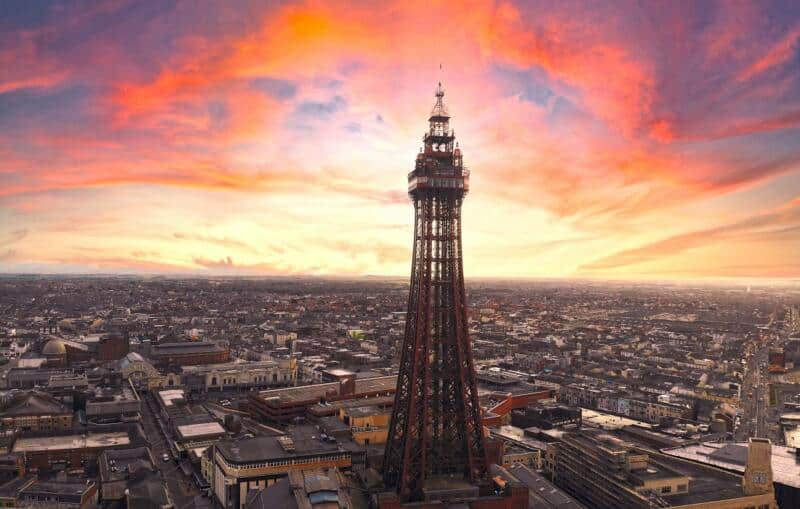 4. Fleetwood Market
Fleetwood is an open market with over 150 stalls where tourists can get their hands on traditional goods and enjoy local cultures. You can also polish your bargaining skills while shopping from these stalls. Some of the products on-sale make excellent souvenirs to take back home.
5. Blackpool Zoo
Blackpool Zoo is home to over 1,350 animals from different parts of the world. The most popular animal houses include Orangutan Outlook, Project Elephant, Reptile House, Gorilla Mountain, Lemur Wood, Active Oceans, Giraffe Heights, Wolf Ridges and Big Cats. Tourists who love animals and those visiting with the kids would find the zoo very enjoyable.
6. Madame Tussauds Blackpool
Madame Tussauds provide an opportunity for tourists to get a close up of their favourite celebrities and take photos with them. The latest addition to the collection is Her Majesty, Queen Elizabeth. You can also purchase discounted multi-attraction tickets at Madame Tussauds that can be redeemed at other popular destinations at Blackpool England.
7. Sea Life Blackpool
Sea Life Blackpool offers a close-up experience to tourists with over 2,500 marine creatures. Tourists can immerse themselves in the mysterious and graceful world of stingray adventures. Popular marine creatures at the facility include Honeycomb Whiptail Rays, Cownose Rays, Zebra Sharks and Blue Spotted Stingrays.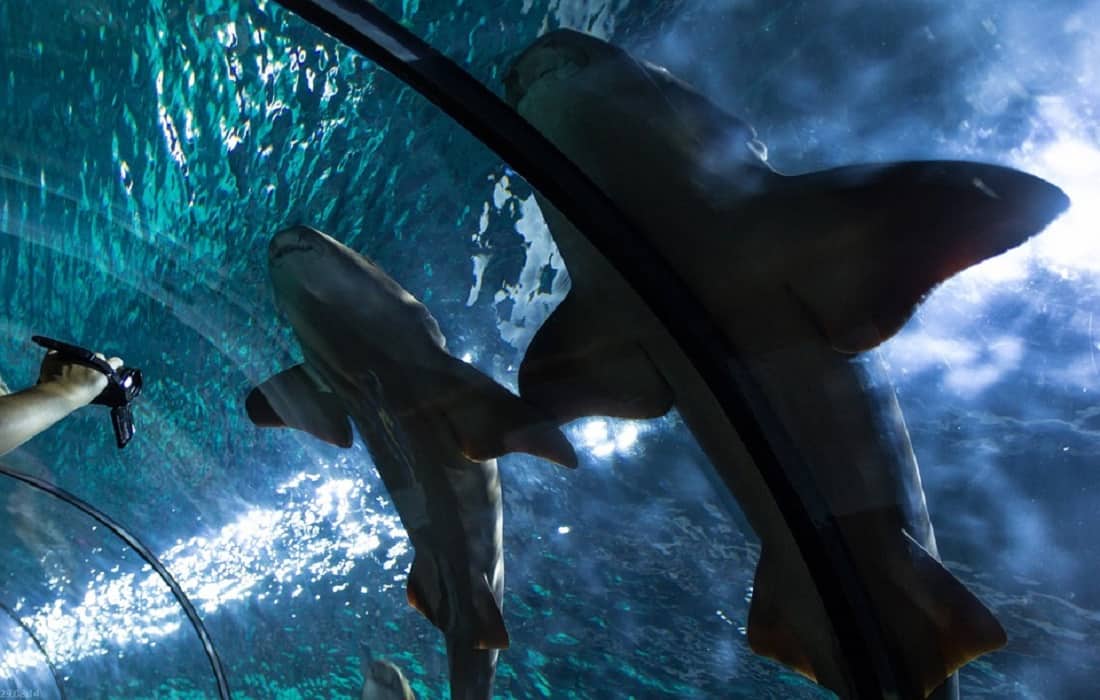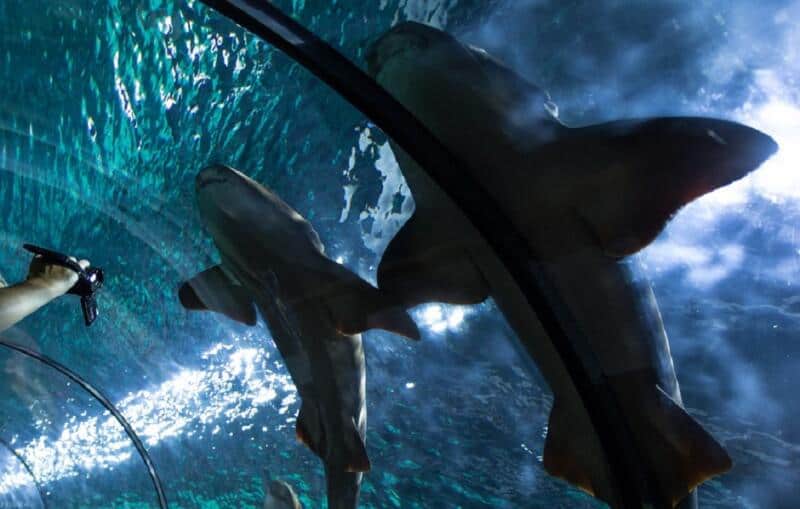 Image Credit: Sea Life Blackpool
8. Comedy Carpet Blackpool
Comedy Park of Blackpool is located right under the shadow of the iconic Blackpool Tower.
Every step on the carpet brings giggles as the tourists walk through the Hollywood Walk of Fame filled with immortalizing jokes, animations and comic catchphrases of most loved celebrities. And the best part? There is no ticket to see the largest piece of public art commissioned in England.
9. Coral Island Blackpool
Coral Island is one of the world's largest indoor family entertainment facilities and is home to activities for both kids and adults. While the kids can play the arcade, the adults can try their luck at the casino. And when the games are over, families can dine in the finest family bar that serves some delicious cuisines.
10. SandCastle Waterpark
No trip is complete without a crazy adventure at a waterpark, and sandcastle ensures that you do not leave without that experience. The waterpark is filled with crazy slides that pump your adrenaline as you jump into the pool. And for those who love a casual swim, the waterpark is home to one of the largest swimming pools in the world.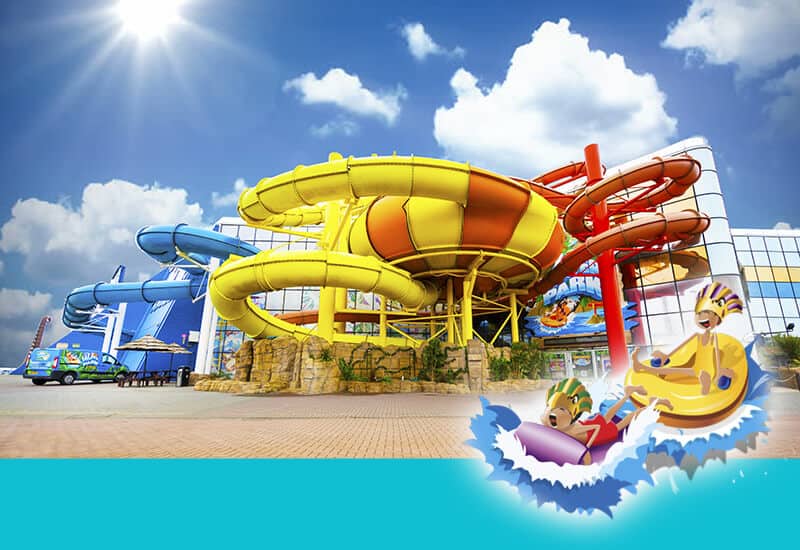 Image Credit: SandCastle Waterpark
11. Great Promenade Show
The Great Promenade Show consists of ten pieces in an outdoor art gallery that contains work of both established and emerging artists. The ten pieces were selected following a public vote in May 2000 and developed further before permanent installation at the Great Promenade Show.
Every year thousands of tourists visit to see these brilliant ten pieces of art and the cherry on top is there is no ticket.
12. Stanley Park
Stanley Park is a delight for the naturalists as they enjoy the breathtaking oasis stretched along 390 acres. Known for its boating lake, Italian gardens, and bandstand, the oasis is a truly magical blend of horticulture, architecture, and recreation. The park is divided into four zones: east, west, north, and south. And each of these zones has distinct landscapes.
Every year millions of people visit the park, which shows the elegance of the facility.
13. VIVA Blackpool
Viva Blackpool is an all-in-one facility, home to comedy shows, theatres, music and food courts. These shows have a story of their own and justify the ticket prices. And if you happen to be at the facility on any local holiday, your experience would be even better. The VIVA organizes several cultural and traditional shows, which become a memorable experience for the visitors.
14. Central Pier
Central pier is where Blackpool's famous big wheel is located, but it is not the only attraction. The terrace bar is situated adjacent to the pier, offers breathtaking views, and serves a one-of-a-kind gin. Pirate bay is the largest family bar in the town and offers free entertainment shows. And not to forget, the Showbar, right at the front of the pier, exhibits seasonal shows.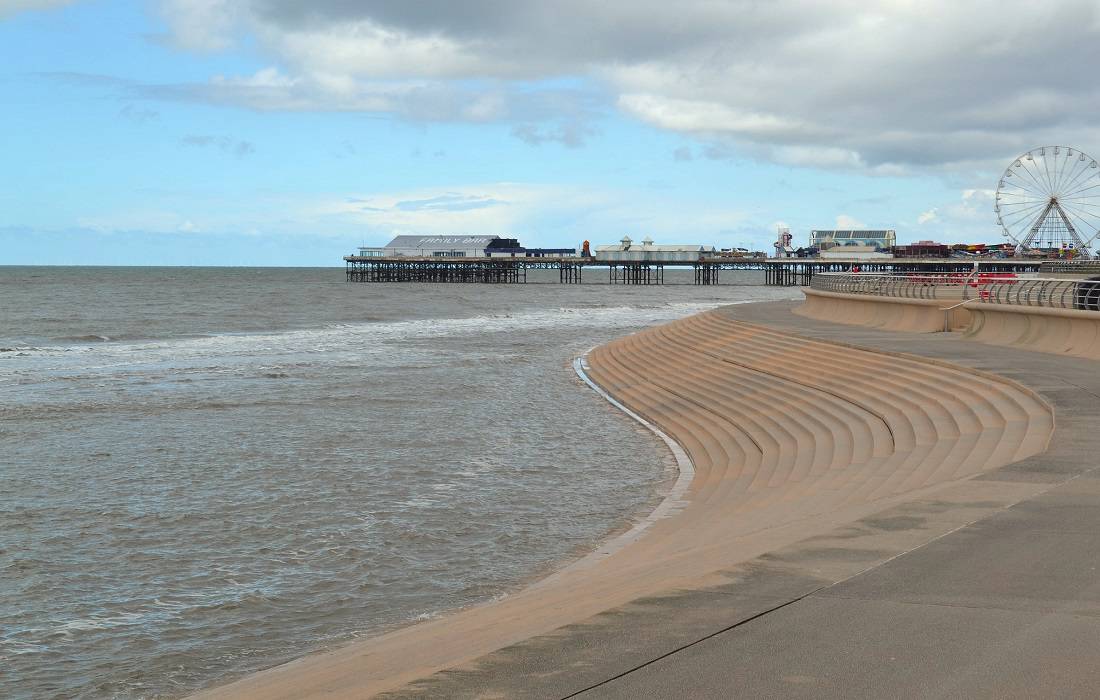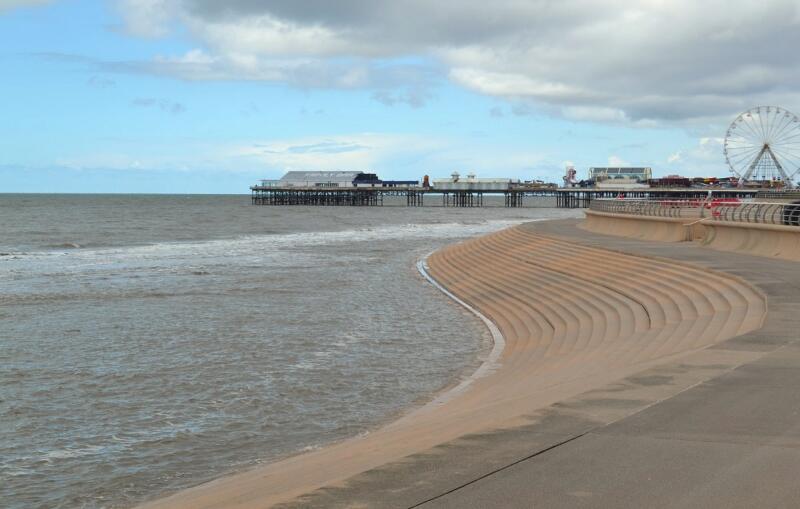 15. Grand Theater
Grand Theater Blackpool is one of the few theatres that remained open even during WWI and WWII. The theatre hosts several classical, comic, and musical shows that the visitors appreciate.
Looking For More posts on England? Start Here:
We are a participant in the Amazon Services LLC Associates Program, an affiliate advertising program designed to provide a means for us to earn fees by linking to Amazon.com and affiliated sites.