Easter marks the Resurrection of Jesus three days after his death by crucifixion. Easter marks the end of the Lenten season of fasting and repentance in many Christian churches. The Easter holiday is primarily associated with family celebrations, Easter egg hunts, chocolate Easter bunnies, and colorful eggs in Florida. Easter is one of the Christian calendar's oldest and most important festivals.
Easter in Florida is popular all over the state with many activities. This is the time of year when the people of Florida turn on the festive mode and celebrate. Attending events, attending churches, and celebrating non-religious holidays are everyday activities. Learn more about Easter in Florida and how the people celebrate this tradition.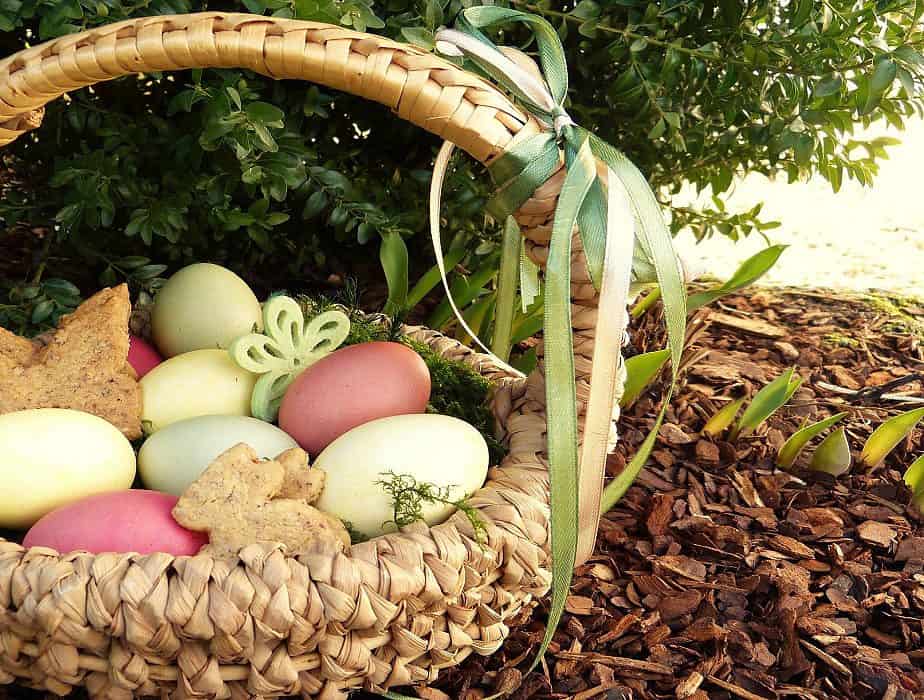 This post may contain affiliate links. Please read our disclosure and privacy policy for more information.
History of Easter
Christians celebrate Easter as a remembrance of Jesus Christ's resurrection. According to the New Testament, the event occurred roughly three days after Jesus was crucified and died. The holiday marks the conclusion of the "Passion of Christ," which begins with Lent – 40 days of fasting, prayer, and sacrifice-and ends with Holy Week. The Romans crucified Jesus (a Jewish preacher and religious leader many believed was God's son, according to the Bible). A few days after he was interred, he was raised from the dead and offered salvation to all humanity. Easter is the celebration of the miracle.
There are many Easter traditions, but one of the most familiar is the celebration of Jesus' resurrection. Judaism and paganism also have roots in the holiday.
Pagan Easter Traditions
Easter started as a Pagan tradition. Early pagan holidays associated fertility, growth, birth, fortune, and light conquering the dark. Religious cultures celebrate the resurrection, while secular cultures celebrate the spring equinox. Easter is primarily based on pagan practices that Christianity accepted pragmatically in the early church. Easter baskets, flower crowns, and egg hunts are all secular Easter traditions derived from these ancient rituals.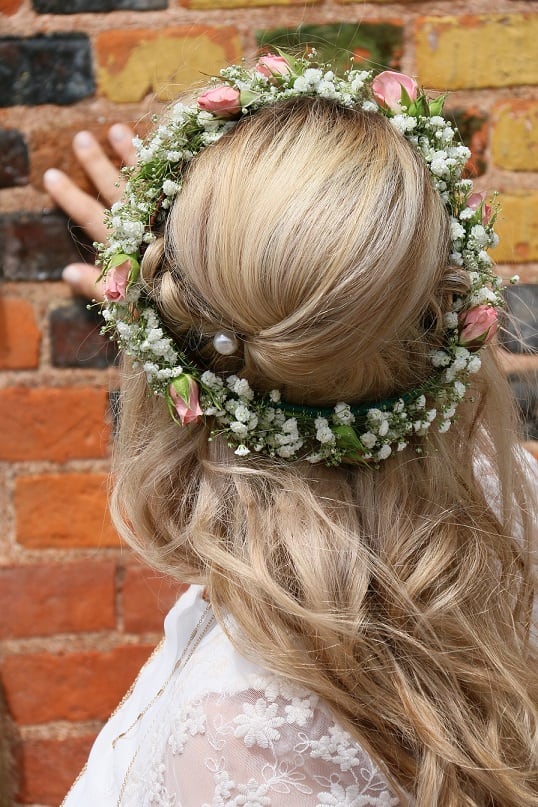 It is believed that Easter was named after the Anglo-Saxon goddess Eostre, who was a popular figure in these celebrations.
Christian Easter Traditions
Early Christians combined Jesus' resurrection with the spring festival when creating their calendar of holy days. Instead of focusing on the pagan goddess Eostre, this holiday celebrates Jesus Christ.
Jewish authorities began to target the preacher after he claimed he was God's son and the long-awaited messiah. Additionally, the Romans considered him a political problem. Jesus was crucified by the Romans, nailed to a cross, and crowned with thorns until he died. His body was then dressed and placed in a stone tomb. After three days, he miraculously resurrected and returned to visit his disciples, according to Christian doctrine.
Jewish Easter Traditions
Jewish Passover celebrations are also connected with Easter, commemorating the Jews' escape from slavery in Egypt.
When Is Easter 2023?
According to standard definitions, Easter is the first Sunday following the full Moon after the spring equinox. Easter is the following Sunday if the full Moon falls on a Sunday. In 2023, Easter will be on Sunday, April 9.
Why Easter Is Celebrated
Easter is celebrated throughout the world on Easter Sunday. Some countries celebrate Spring with traditional festivities, while others celebrate religiously. It is a time to enjoy other people and eat festive food, and it is a cultural holiday for many. Easter celebrations may include church attendance for many, even if such religious observance is not customary for them.
Easter is a joyful celebration that many Christians look forward to all year. At its core, Easter celebrates the resurrection of Jesus. Even though we observe that reality all year long, Easter is a special time to celebrate the resurrection of Jesus.
How Do People Celebrate Easter?
Everyone has their favorite Easter activities. Over the years, traditions have evolved. Easter cards, movies, egg hunts, and family dinners are standard. The following are some activities that people engage in for Easter.
Dye Easter Eggs
People make hard-boiled eggs fun and whimsy with wax, glitter, stickers, and markers. Kids and adults alike can express their creative sides while creating holiday decorations. They try to decorate eggs uniquely.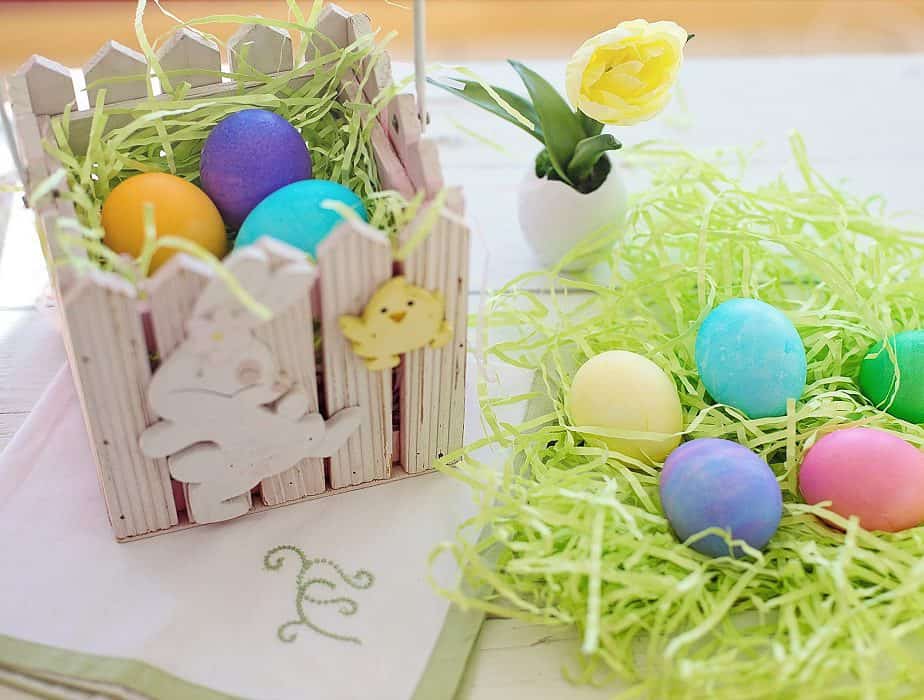 From antiquity, eggs have been used to symbolize fertility. As early as the 1st century AD, eggs became associated with rebirth due to the iconography of the Phoenix egg. They became primarily associated with Easter in medieval Europe when eating them was forbidden during the fast of Lent. On Saturday before Lent began, children in England would go door-to-door begging for eggs. Children were given eggs as special treats before their fast.
The Easter Bunny
While you will see eggs and cute yellow chicks for Easter, the most common symbol for children is the Easter Bunny. German writings first mention a modern Easter Bunny in the 1600s. Easter hares, or Oster Haws, were believed to lay colorful eggs for well-behaved children. Of course, there is no egg-laying bunny. However, you'll see the Easter Bunny come to life in the form of chocolate, soft toys on the cover of Easter cards, and in-home decorations.
Hunt For Easter Eggs
Children can find candy and toys inside plastic eggs hidden outdoors on Easter morning. This is a treasure hunt, a form of exercise, and a photo opportunity all in one. This Easter candy is what the kids want in their baskets, although filling the eggs with coins has become a new thing.
Unusual Facts About The Tradition Of Easter Egg Hunting
The tradition of Easter egg hunting can be traced back to Germany in the 16th century. It was originally called "Ostern," which means "Easter" in Germany.
In many cultures, eggs are a symbol of new life and rebirth. It is said that the tradition of decorating eggs for Easter is believed to have started in ancient Persia.
Wealthy families were the first to hold Easter egg hunts in the United States in the late 19th century. These hunts were often elaborate affairs, with real eggs hidden in gardens and parks.
The White House has hosted an Easter egg roll on its front lawn every year since 1878. The event was the idea of President Rutherford B. Hayes.
The world's largest Easter egg hunt took place in Florida in 2007. 9,753 children and their families set out to find 501,000 eggs.
In some countries, such as England, it is traditional to roll eggs down a hill on Easter Monday. The winner is the person whose egg goes the farthest without cracking.
In some cultures, eggs are not hidden but given as gifts. For example, in Bulgaria, it is customary to exchange red eggs to symbolize friendship and good luck.
The world record for the largest Easter egg ever made was set in Italy in 2011. The egg was over 8 meters tall and weighed over 7,000 kg.
In many Eastern European countries, it is traditional to decorate eggs using a wax-resist technique called pysanky. This involves drawing designs on eggs with hot wax, dyeing the eggs, and then removing the wax to reveal the design.
In some regions of Germany and Austria, "Easter fountains" are common, vs. Easter egg hunts, where the town's fountain is full of colorful eggs and ribbons.
Attend A Church Service
Christians celebrate the resurrection of Christ after he died on the cross, so the church is front and center during the celebration. Christian churches usually offer a unique service on Easter mornings. People dress up for a sermon and hymns on Sunday.
Enjoy Food
Family and friends gather for an Easter brunch or dinner as part of the festivities for Easter. Roast lamb is the most traditional entrée, frequently followed by a simnel cake and a ton of chocolate eggs. Daffodils, white lilies, and tulips will adorn tables; yellow and gold are commonly used in décor. Potatoes, seasonal vegetables, hot cross buns, deviled eggs, fruit salad, and carrot cake are all traditional Easter fare.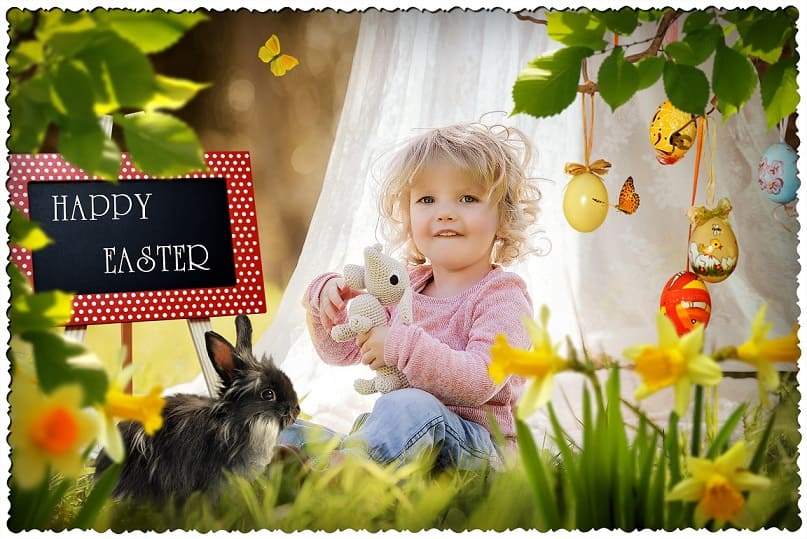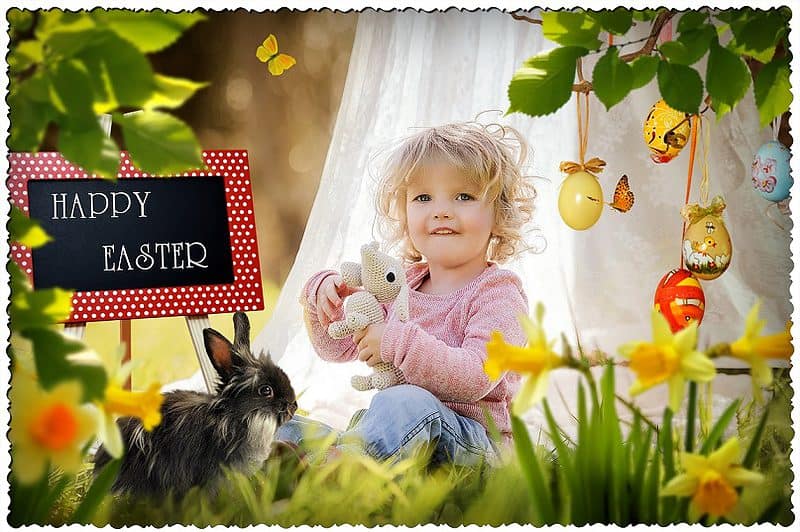 Easter In Florida
Like all the other states, Florida celebrates Easter in many different ways! There is no shortage of Easter Events in Florida!
Some of the events listed may not take place this year. As such, we recommend contacting the event holder directly. Likewise, the dates of these events change from year to year.
One event that happens all over the state at participating stores is free Easter Photos at Bass Pro Shops! Stop by for a FREE 4×6 photo with the bunny. Make reservations online and in advance.
Celebration Easter Events
Breakfast with the Bunny – U Can Cook, Celebration
U Can Cook is hosting Easter Brunch for your little chefs. Visit Downtown Celebration to get your family's photo taken with the Bunny. You can decorate cookies and hunt for Easter eggs at the same time! The menu includes seasonal fruit with yogurt, scrambled eggs, hash browns, bacon, sausage, croissants, and beverages. Suitable for children ages three and up. Caregivers can accompany children.
Clermont Easter Events
Easter at Southern Hill Farms – Southern Hill Farms, Clermont
This FREE event will include an outdoor service with Citrus Church on the farm, an Easter egg hunt, and food trucks. Make sure you register in advance.
Disney Easter Events
The Easter Bunny and his wife, Mrs. Bunny, visit the Magic Kingdom at Walt Disney World every year. Kids can tell them what they'd like to find in their Easter baskets as parents snap family photos in the days leading up to Easter.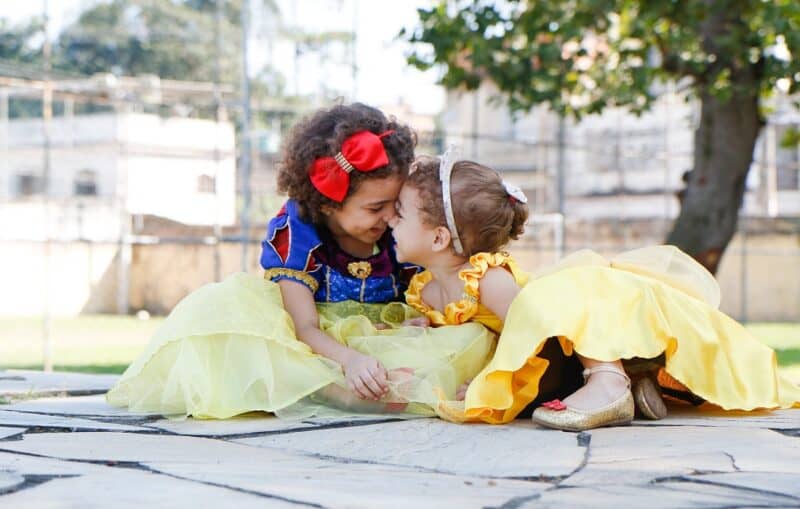 Epcot Eggstravaganza
A festival dedicated to flowers and gardens. In World Showcase, guests can participate in a scavenger hunt for "eggs" displaying favorite Disney characters in the Epcot International Flower & Garden Festival. Record your discoveries on a specially themed map as you find hidden Disney Character-themed "eggs" in the park. You have to pay a nominal fee for the maps and stickers. You then return your scavenger hunt map to Disney Traders for an sp-egg-tacular surprise after finding all of the "eggs."
During the Easter holiday at the Walt Disney World Resort, you can stay at the Walt Disney World Swan and Dolphin and walk to Epcot® International Flower & Garden Festival. After the festival, enjoy fun Easter activities at the Swan and Dolphin and a fabulous Easter Dinner Buffet with Disney Characters at Garden Grove. Special days in April will also feature these events.
The Central Park West Meadow will be dazzling with more than 14,000 stuffed eggs, and every child will receive an Easter egg.
The annual Easter Egg Hunt has been held in Winter Park for over a century. Egg hunting is now being carried on by grandparents who bring their grandchildren.
Eustis Easter Events
Hoppy Hunting Easter Egg Hunt – Atwood Family Farms
Get ready for some Egg-citing fun at the farm! A local pastor will also tell an Easter story at 10 a.m., Easter Egg hunts for adults, and pictures with the Easter Bunny.
Ocoee Easter Events
City of Ocoee Annual Easter Eggstravaganza
Each year around Easter, the city of Ocoee hosts a glow-in-the-dark egg hunt for kids of all ages. The Easter egg hunt will accompany games, crafts, bubbles, and an entire glow zone for kids to enjoy. Participants must register in advance for the free event.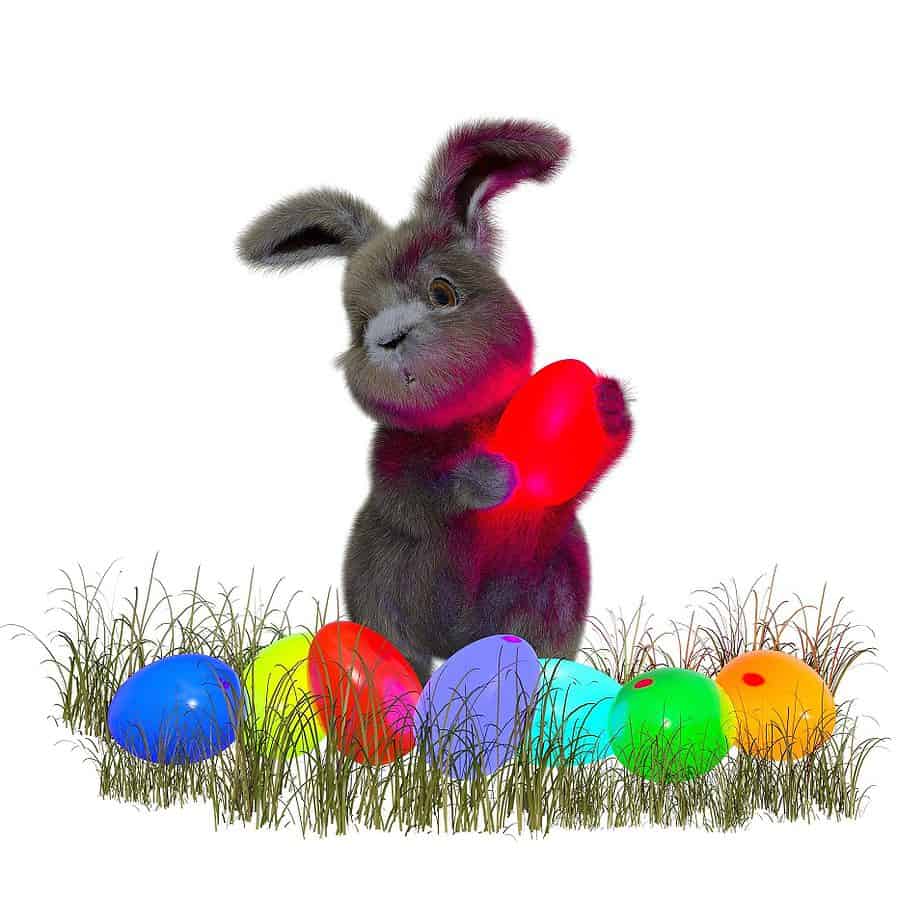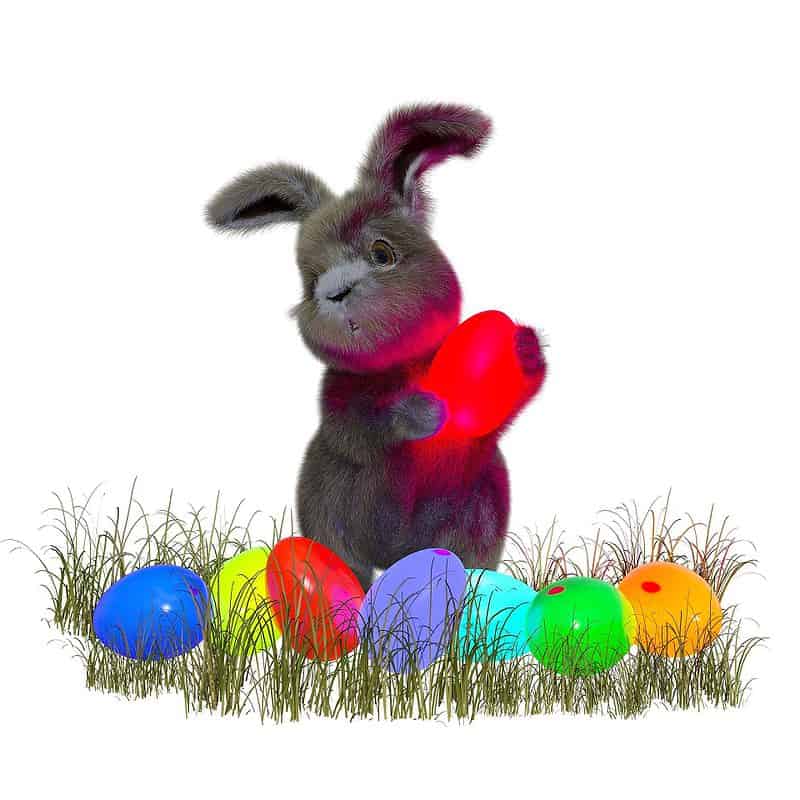 There are special characters, rides, kids' activities, face painting, a kid's zone, and pictures with the Easter bunny at this FREE event for kids up to 12. Jim Beech Recreation Center, Ocoee
Egg Ocoee
The Egg Ocoee event will see thousands of eggs falling from the sky. Twenty thousand plastic Easter eggs will be dropped from a helicopter onto the fields.
The children will be divided into four zones according to their age, with 3 Egg Drops to choose from. Children can hunt for the eggs according to their age group when they are placed on the field.
Glad Tidings Church will also provide the kids with bouncy inflatable houses, games, and more for free.
2009 E Fullers Cross Rd, Ocoee, FL 34761
Orlando & Suburbs Easter Events
Glow in the Dark Easter Egg Hunt – Realife Church
Games, face painting, balloon artists, and food trucks will be provided by Realife Church for FREE. Real Life – SoDo, 2565 E Kaley Ave.
Community Easter Egg Hunt – Chain of Lakes Middle School
All ages are welcome to participate in the FREE community Easter Egg Hunt. Snow cones, cotton candy, and bounce houses will be available to purchase! 8700 Conroy Windermere Road.
My Life Song Church's Bunny Brunch – Eastwood Central Park
Breakfast with the Bunny, FREE admission, Other activities for children, bring a basket to collect the eggs, face painting, inflatables, or bounce house.
Hop on ever to the Bunny Brunch at Lifesong Church. There will be yummy food, bunny crafts, a visit from the Easter bunny, a spring photo booth, games, and more! We hope you will make plans to join us for a fun morning of Easter celebrations.
13950 Golfway Blvd, Orlando, FL 32828.
Enjoy the perfect spring break getaway. Package includes room accommodations, Blossomin' Bunnies Scavenger Hunt, and tickets to Paint Me a Fairytale show. The Premium package adds an upgraded Main Atrium View room with amazing views of the Springtime Light Display.
Note: You do not have to stay on-site to participate in all of these events. You can reserve some of them directly online!
Springtime Light Display
A kaleidoscope of color paints the atrium ceiling when the sun goes down, as newly upgraded and animated light curtains fill the sky with brightly blooming flowers, richly hued rabbits, springtime shooting stars, and other symbols of the season.
Easter Bunny Meet & Greet
While you might not spot him as he's delivering his eggs, the lovable Easter Bunny takes a break from preparing his famous egg hunt to take photos with guests on Easter Sunday.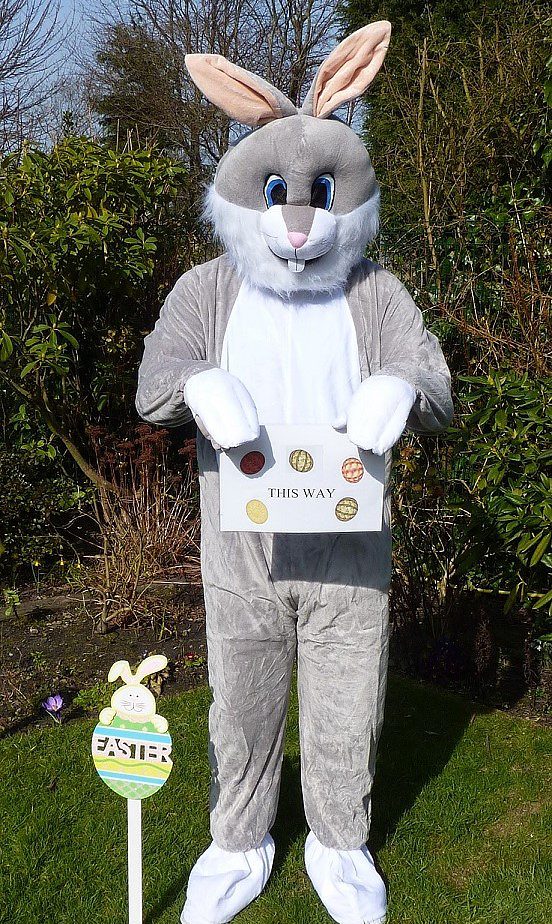 Journey Into Spring Escape Room
Amidst the bright hues of a dreamlike garden setting, participants work together to solve riddles, find hidden keys, and unlock the mysteries and secrets of the season.
Paint Me a Fairytale Interactive Show
Bursts of color and flashes of magic bring classic fairytales to life in this interactive storytelling adventure. Be drawn into the magic as Mother Goose herself paints to life some of your storybook favorites in this live stage show.
Springtime Cookie Decorating
Sweet springtime treats are ready to adorn and achieve confection perfection! The Easter Bunny will visit as you decorate delicious cookies and take them home to enjoy this creative, interactive, hands-on activity.
Blossomin' Bunnies Scavenger Hunt
Eight rascally rabbits have bounced into the blossoms throughout the 4.5-acre garden atrium, and it's up to super springtime sleuths to use clues to find where these hares have hidden!
ART Bar
Whimsy and wonder are inspirations behind this home of colorful cocktails and multicolored mocktails. Enjoy a new menu of craft beverages specially created by Gaylord Palms mixologists for this year's springtime celebration.
Springtime Light Display
A kaleidoscope of color paints the atrium ceiling when the sun goes down, as newly upgraded and animated light curtains fill the sky with brightly blooming flowers, richly hued rabbits, springtime shooting stars, and other symbols of the season.
Eggspression Garden
Larger-than-life Easter eggs and bouquets of blossoms highlight this themed walkthrough experience. Along the way, guests will find plenty of springtime photo spots for that perfect picture to share with friends and family.
Adventure Kids: Bedtime Bunny Tales
Adventure Kid Sophie reads Beatrix Potter's classic "The Tale of Peter Rabbit" for an extraordinary bedtime story on your in-room TV. Enjoy the classic tale while Sophie adds real-world knowledge about rabbits, plants, nature, and more.
Adventure Kids: Sprout into Spring
Young explorers are invited to join Seth the Sea Turtle, Ava the Alligator, and everyone's favorite Adventure Kid, Sophie, on an interactive journey through the Gaylord Palms atrium to discover the wonders of the springtime season.
This season, Orlando comes alive with all things Easter. Marriot's Easter celebration includes a Peter Rabbit Brunch, a visit from the Easter Bunny, and an egg hunt for the kids.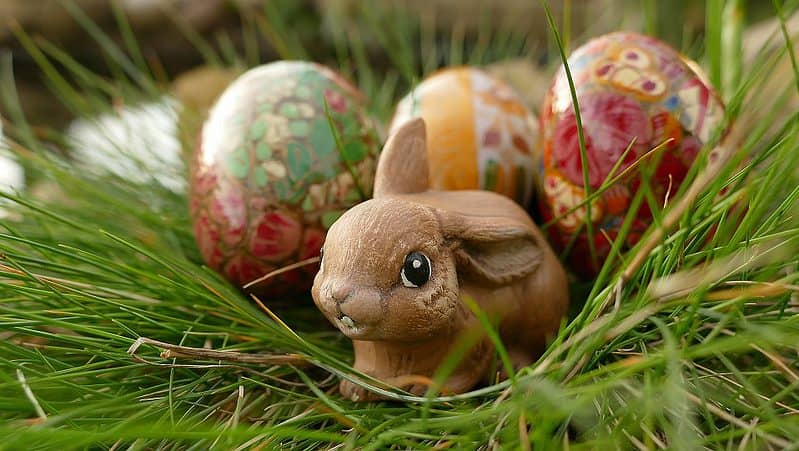 Easter Brunch & Egg Hunt – The Alfond Inn, Winter Park
Buffet-style feast and egg hunt at one of Orlando's finest boutique hotels.
The Easter Bunny Garden Experience – ICON Park – Orlando
At ICON Park, you can take candid photos with the Easter Bunny. You will receive a complimentary ride on the wheel for every child who visits the Easter Bunny (and purchases a photo package).
Breakfast with the Bunny – Camp Wewa, Apopka
The Easter bunny will appear for photos, and there will be an egg hunt.
SeaWorld Orlando
Most of the events are arranged for children. The Renaissance Orlando at SeaWorld offers an Easter Egg Hunt for children of all ages in the morning.
The Ritz-Carlton Orlando, Grande Lakes' onsite Whisper Creek Farms offers a classic Easter activity. Each child will receive an Easter basket and get to keep the prizes they find in the eggs.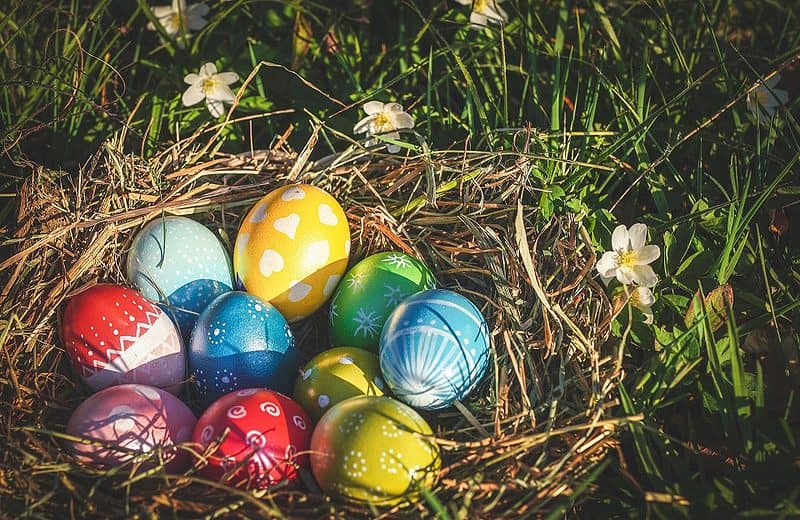 On the morning of Good Friday, guests of Sonesta ES Suites Orlando arrange egg hunt events for the guest.
Easter Egg Hunt and Cook-out Faith Assembly Curry Ford Campus
Each of our three campuses will have an Activity Zone, Cook-Out, and back-to-back Easter Egg Hunts. In addition to our Easter Egg Hunts, we keep the joy of Jesus' resurrection as the center of our Easter at Faith experience. Celebrate Jesus Christ's resurrection with us this Easter weekend!
Downtown Longwood
You'll find numbered eggs hidden along the Bunny Trail. Once all forms have been completed, turn them in for a goody bag. Because no age-divided hunts are scheduled, you can come whenever you want and move at your own pace. Besides, there will be booths with games/activities and pictures with the Easter Bunny!
Easter Festival & Easter Egg Hunt – Delaney Street Baptist Church
Visit Delaney Street Baptist Church for our Easter Fest. The entire family will enjoy games, crafts, an egg hunt, and other activities! There is no charge for this community-wide event. Every child will receive an Easter Goodie Bag and a light breakfast! Our Easter Egg Hunt is the biggest, best, and safest in Orlando!
Essentials You Need To Enjoy Easter In Florida
Encore Resort at Reunion will offer Easter basket deliveries for $20 (varies ) per basket. Guests can also enjoy Springtime Photos with the Easter Bunny on an Easter Egg Adventure Hunt and more.
There will be a Fins Up Bunny Hop 5K Fun Run & Walk at Margaritaville Resort Orlando. Additionally, registered resort guests can take advantage of two complimentary offers, including Easter bunny photos and Easter egg hunting. For Easter basket delivery, the guest must pay extra money.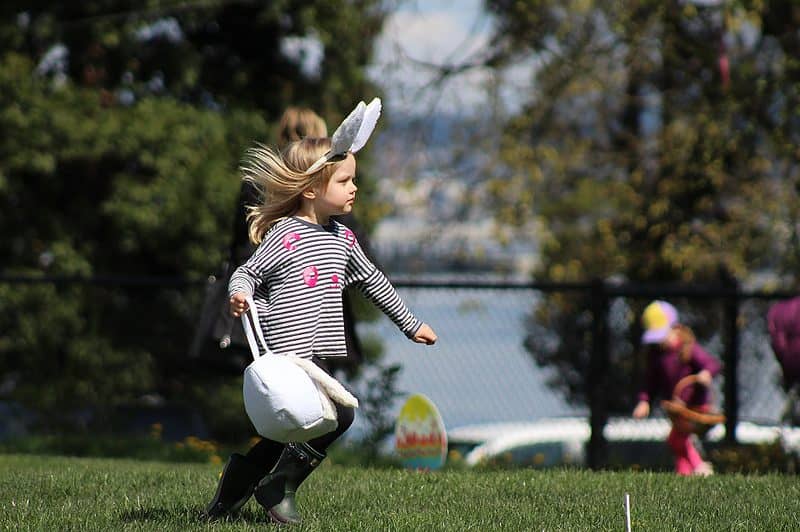 It's Bunny O'Clock Somewhere Easter Bunny Photos on April 2, 9, 16 & 17, and the Searchin' for My Lost Easter Egg Adventure Hunt on April 17. Resort guests can also opt for Growing Older but Not Up Easter Basket Deliveries on April 17 for $20 per basket.
Easterfest – St. Luke's UMC
All St. Luke's families are invited to a FREE evening of games and excitement on Palm Sunday. There will be a rock climbing wall, blow-up activities, art projects, crafts for sale at the children's Hope Market, and more. Pony rides, arts and crafts, and other traditional outdoor games will be for the more minor children. We will have Easter egg hunts broken up into different.
Winter Park Village – Annual Easter Egg Hunt
If you want to meet the best Easter bunny in Florida, you are most welcome to winter park village. Meet the Easter Bunny at Winter Park Village and take a selfie with him. There are a lot of other Easter game events arranged to enjoy with families and friends. The Charles Hosmer Morse Museum of American Art in Winter Park invites you to view its collection for free during its annual Easter Weekend Celebration. It will also include free performances from famous artists.
It will be a fun-filled event for adults and children, but don't forget to bring your Easter basket! The event is also open to children with special needs.
Magic 107.7 Easter Egg Hunt
This is a free outdoor event. Scavenger hunt through bunny trails to discover hidden eggs. Please turn in your sheet to receive a free goody bag when you've found them all. A variety of food and drinks are available.

Meet the Bunny at The Mall at Millenia in Orlando
Purchase a photo package or take photos by making a $10 donation to Ronald McDonald House Charities of Central Florida. Make a reservation in advance.
Spring Festival & Easter Egg Hunt Green Acres Farm Oviedo
Easter egg hunt, pet and feed farm animals, arts & crafts, bounce house, pony rides, and more!
Oviedo Mall Egg Hunt
Participants will start at the Mall West Entrance, near O2B Kids, in front of the Easter Bunny's house. You can collect Easter treats from participating stores by following an Easter Egg Trail Map (while supplies last). Children 12 and under are welcome to attend the events.
Easter Egg Hunt and Cook-out – Faith Assembly Michigan Street Campus
An activity zone, cookout, and back-to-back Easter egg hunt at any of the three campuses. Easter Egg Hunts at Faith are family-oriented events that provide a safe environment for children to enjoy while keeping the joy of Jesus' resurrection as the central focus.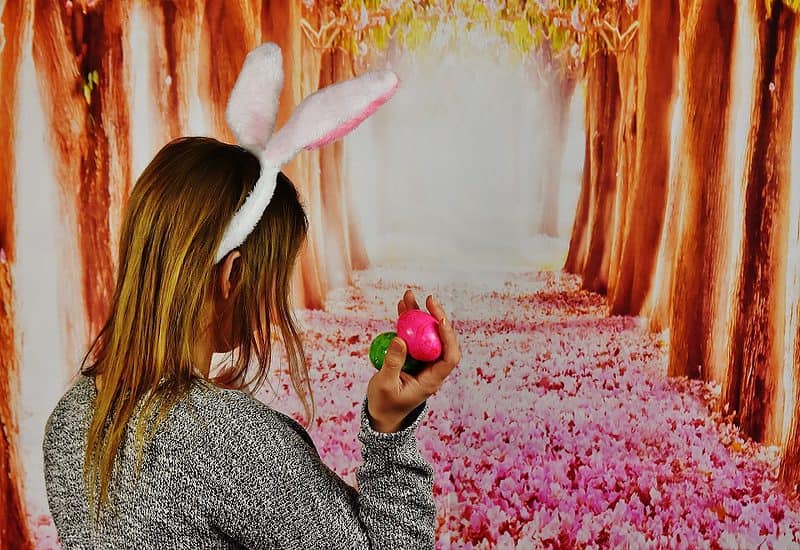 Hop To It – Maitland Community Park
The Easter Bunny and a FREE egg hunt and games will be there.
Egg-Ceptional Family Festival – Center Lake Park, Oviedo
The event will include a bounce house, coloring stations, old-fashioned relay races, and pictures with the Easter Bunny.
Sanford Easter Events
Easter Eggstravaganza
Another free outdoor egg hunt for kids 12 and under. Bring your basket. Fort Mellon Park, Downtown Sanford
Central Florida Zoo Hippity Hop Adventure
There is something for everyone at this special springtime event. In the Wayne M. Densch Discovery Center, kids can participate in fun activities, listen to a live DJ, and take pictures with the Easter Bunny.
Winter Garden Easter Events
Annual Easter Sunrise Service at Bok Tower Gardens
Admission to the gardens is FREE for the Easter Sunrise Service and Singing Tower Carillon concert (6:30 am, with another performance following the service).
Easter Egg Hunts in Florida
Easter Egg Hunt is a treasure hunt for children. Sometimes the children's parents or communities organize the events. Several easter egg-hunting events are also organized in different places. Easter Egg Hunts involve children looking for clues and finding an Easter Egg. Usually, this Easter egg contains chocolates and sweets inside a painted hard-boiled egg.
The egg was considered to be a symbol of resurrection. Due to Easter's commemoration of Jesus' resurrection, the egg is used to symbolize the event. Even non-Christian communities today participate in this unique treasure hunt as a fun tradition.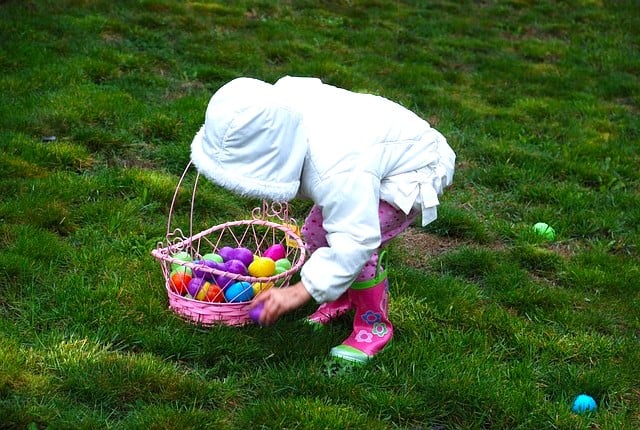 There are a lot of Easter Egg Hunts held outside, but you can also have an indoor egg hunt inside your house. Easter Egg Hunts vary in difficulty based on the child's age, and obstacles often add interest to the search. In addition, several communities host large Easter Egg Hunts with hundreds of children participating. Many events are arranged in Florida to celebrate the easter egg hunts.
It is always a good idea to check the date and time on the event's website in case there is a last-minute cancellation, postponement, or change of location due to weather (such as heavy rains) or logistical issues. It will help you o enjoy easter egg hunts events with your family. Some places arrange easter egg events for specific age groups of children. There are, however, several events that have specific times for people of different ages.
FAQs
What is there to do on Easter in Florida?
In Florida, you can join in a variety of traditional Easter activities. You can join and celebrate easter with your family and friends in several places.
Does Disney do anything for Easter?
Disney organizes Easter events every year. The Easter Bunny visits the Magic Kingdom with his wife, Mrs. Bunny. While parents snap family photos in the days leading up to Easter, kids can tell them what they'd like to find in their Easter baskets.
What time is the Easter Parade in St Augustine, Florida?
The Easter Parade in St Augustine, Florida, starts at 9.00 am. The parade is the second oldest Easter parade in the United States and features many exciting activities.
Where To Celebrate Easter in Miami?
You can enjoy traditional Easter activities in Miami. There are so many places where you can go and enjoy Easter events. Some popular sites are Ambersweet, Juvia, Le Chick Miami, Meraki Greek Bistro, and Nikki Beach Miami Beach.
Closing Thoughts
In Florida, people celebrate Easter Sunday yearly with traditional and fun activities. As the Christian Bible records, the day commemorates Jesus Christ's resurrection from death. Even though the holiday has become more commercialized with the sale of chocolate eggs, cards, and baskets, it remains a special day for family and friends. Easter Sunday is a great time to get together with loved ones and enjoy the events.
Looking for more seasonal things to do in Florida? Start here:
We participate in the Amazon Services LLC Associates Program, an affiliate advertising program designed to provide a means for us to earn fees by linking to Amazon.com and affiliated sites.
Brit On The Move™ Travel Resources
Ready to book your next trip? Use these resources that work:
Need more help planning your trip? Check out our Resources Page, highlighting the great companies we trust when traveling.