Going on your first cruise and want to know how to save money on your first cruise? We are here to rescue! There are many ways to save money on your first cruise and every cruise thereafter – you just need to know how!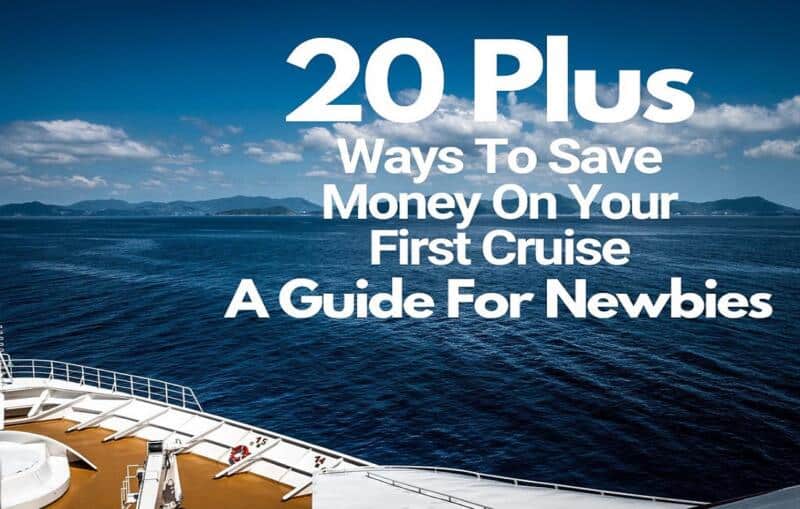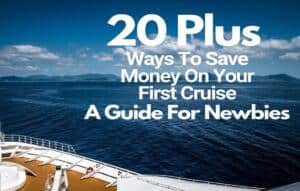 This post may contain affiliate links. Please read our disclosure and privacy policy for more information.
20 Ways To Save Money On Your First Cruise – A Guide For Newbies
So let's get straight to how to save money on your first cruise with these 20 tips!
Paying For The Cruise Vs. Using Points To Get The Cruise
Contrary to public knowledge, almost all travel credit cards now have redemption for cruises. In laments terms, if you save your points, you can redeem them for a free cruise. Likewise, if you own a timeshare that is RCI converted to points, you can use your points to cruise. You can even use points and cash to pay for the cruise.
Make All Purchases You Intend To Make BEFORE You Board (except the Spa..)
Time and time again, people will ask if the prices for things like the drink package or the specialty dining will drop. The answer is rarely; they are almost always cheaper to buy upfront before you board.
Some examples of things you should pay upfront if you plan to buy them are:
Specialty dining packages
Drink packages
Internet packages
Doing this correctly ensures you save money on your first cruise!
Skip Buying Duty-Free Onboard
I've cruised many times, and rarely have I seen the prices onboard be less than those on land. Sometimes, the prices are higher than they would be in stores back home. This is especially true for American cruisers. If you are considering duty-free, check the ports you land in first. Then, before making a purchase, go online and compare prices. I guarantee you that 99% of the time it will be cheaper back home.
I know this one's hard to do. We all love to buy stuff while on vacation but don't be lured into thinking you are getting a deal – you are not.
Buy The Specialty Dining Package – If You Want To Try Them All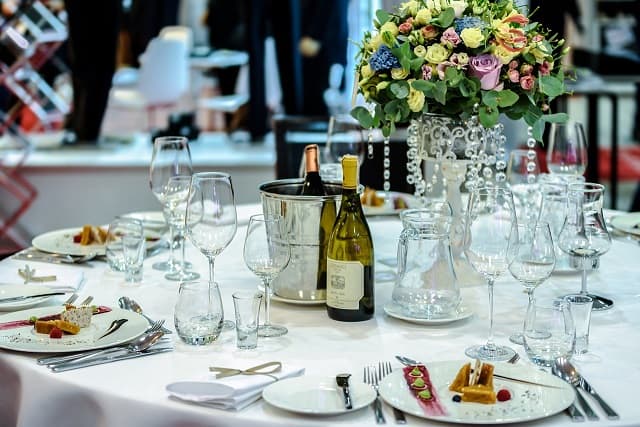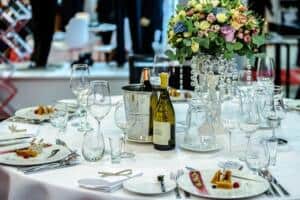 Specialty dining is the new "rage" of cruising. Famous chefs have less onboard, which is not included in the cruise price. Prices for specialty dining range from $30 to $70 per person. The key here is if you are a food connoisseur and want to try them all, it's more economical to buy a package that includes them all. Or, buy a package that consists of what they want to try.
Do Not Buy The Specialty Dining Package If You Only Want To Try One
Please don't get carried away and buy a specialty dining package unless you want to try them all. I typically only try one per cruise and don't buy the box. The food in the main dining room is fantastic, so it's not needed despite its popularity.
There might be a night when the menu in the main dining room does not appeal to you. If so, hit a specialty dining restaurant.
Avoid Overspending On-Shore Excursions
You don't have to book a shore excursion in every port. Instead, enjoy a day at sea where you can relax, enjoy a variety of entertainment options and try new things you've never seen before. The cruise ships are near empty on port days, giving you a free run of the pool, spa, and other attractions.
Tour Solo
Some popular cr ship destinations include Barcelona, for example, or Venice, where it's easy to visit the most famous attractions on your own, either on foot or by public transportation. This can be less expensive than going on an organized tour up. You may enjoy it even more. I often arrange my activities and rent cars or scooters.
Cab or Shuttle To The Beaches
Nine times out of ten, you can catch a local cab to the famous beaches. It's as simple as getting a taxi she ships and walking into the port – there will be plenty of cabs and plenty of shuttle buses ng to the ho,t spots.
Now, a word of warning here. If you plan to do this, it's wise to research the go rates in advance, especially for cabs. Shuttle buses typically display their price, but cabs do not. As such, it's not uncommon for them to charge you whatever they can. So, if cabbing is your plan, know the average cost before you do!
Do NOT Only Purchase Excursions Through The Cruise Line
It's easy to book a shore excursion directly through your cruise line. You may have to pay an additional fee, which might appear cheaper. You don't need to deal with the hassles of finding a travel agent or guide, but you can arrange tours with any local provider.
Local tour operators offer many shore excursions, and you can often save a lot of money and get a much better touring experience. You might also get to explore some parts of the port you'd never get to see otherwise.
Cruise Line Tours are a lot more expensive than Independent Tours. The tour is not always as personalized as the tours available on independent tours. The same place but in a small van. You may have just 6 or 8 other people on your tour, buying nearly 40. A personal trinket is a great experience if your group is large enough.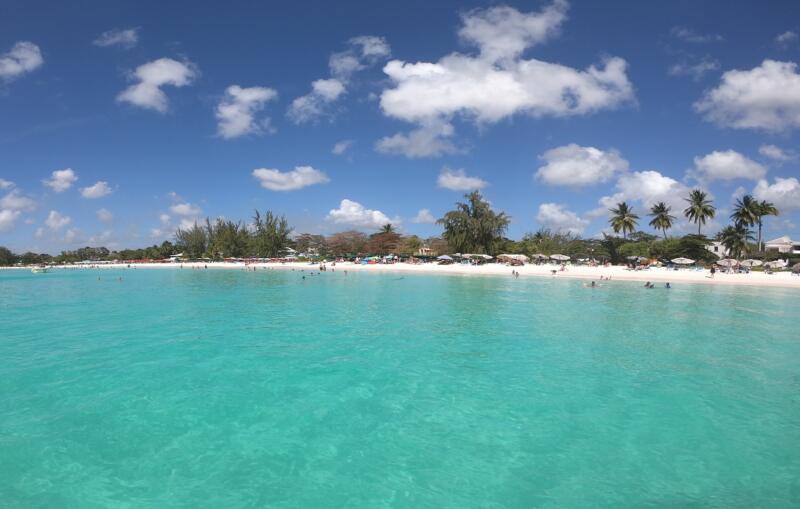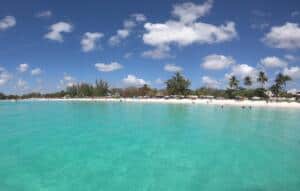 Avoid Shopping Onboard
Most cruise ships are home to small boutiques selling everything from tchotchkes to high-end fashion, jewelry, and leather goods. Cruise passengers tend to spend a lot of money, buying everything from cheap trinkets to gold chains.
No matter how much you like this stufEskimos, not nudity-free a bargain. Often, it's an inferior product that you end up paying more for. The cruise lines know that you're a captive audience. They know you want to spend and buy souvenirs in all price categories. They are also excellent sales representatives that can sell snow to the Eskimos. Like duty-free, do the research long before you buy an item that's not a trinket.
Do Not Buy A Drinks Package If You Only Drink Occasionally
Drink packages on ships are often costly, and they usually only make sense if you're a big spender on drinks — a huge spender. For example, Carnival Cruise Line charges as much as $59.95 per person daily for its Cheers! Drinks package. Royal Caribbean drink packages can sometimes cost as much as $89 daily. Norwegian Cruise Lines offers drinks packages for $128 daily, not including a 20% service charge. If you're thinking of packing your drinks for your next vacation, think about what you drink on vacation and what type of drinks you usually order.
The packages aren't a good deal for beer drinkers unless you drink tons of beer. Beers cost $6.25 on Carnival ships. You would have to order more than nine daily beers at that price. Also, cruise lines like Carnival have a daily limit of 10 drinks. So if you are a beer drinker, the drink package might be the best deal. Conversely, if, like me, you drink martinis that come in around $15 per drink on almost all cruises, get the package. I only have to have five drinks to break even!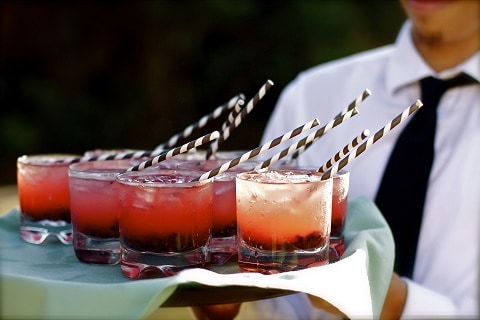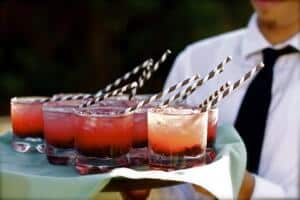 Buy A Drinks Package If You Booze It Up!
For someone who likes to drink, it's often more economical to buy the package. Similarly, it makes a lot of sense for people who like to drink wine. The cost of wine by the glass on cruise ships is often very expensive. Carnival Cruises offers wines for around $8 to $14 by the glass. At the higher end of that scale, you'd need to buy just five glasses of water per day for the package to pay off.
Drink packages include alcohol and non-alcoholic beverages. They also have specialty drinks like fresh squeezed orange juice and cappuccinos.
You must evaluate the drink package if you drink alcohol and drink at least four drinks a day on vacation. I always get it; I don't want to be hit with the bill at the end. I break even by around day three!
If The Cruise Allows You To Bring Drinks Onboard – Do It!
Bring your beverages on board and save a bundle. You'll need to ensure that you meet the cruise line's requirements, which all vary. But, you can save a lot of money by bringing a couple of bottles of wine.
Many cruise lines allow up to two bottles of unopened wine, champagne, or six beers at the beginning of considering allowing cases of soda and water.
Avoid The Soda Packages
These packages are rarely the best choice, but they can be the best option if your budget or convenience is limited. People often purchase them for their children, who love the freedom of having access to soda all day long. Considering which package you need, consider the cost of drinks and your lifestyle before signing up for any of the plans. For instance, you can buy soda a la carte for around $3, while a soda package costs about $12 daily. It doesn't pay off until you hit an average of five sodas daily.
And, remember that there's always juice and non-carbonated drinks free flow whenever the buffets are open.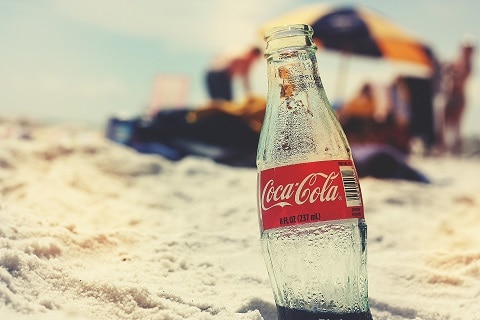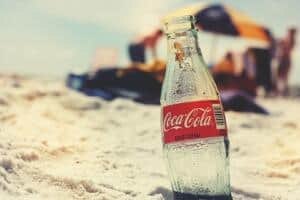 Bring Every Toiletry You Need
Most cruise ships carry a wide range of health supplies and toiletries, but they are expensive. Make sure you bring everything you need to avoid inflated costs – this is sure to save money on your first cruise!
Use A Credit Card That Earns Points For All Onboard Purchases
Earn extra points and miles while onboard! Make sure that when you give your card for purchases, it earns you points!
Avoid Buying Full-Priced Spa Treatments
There's something about the cruise industry that's very similar to the spa industry. All cruise ships have this in common: Pricing in their spas is sky-high. While the prices of massages vary from cruise line to cruise line, it's not unusual for a 75-minute massage on a cruise ship spa to cost $199. And, a manicure costs you nearly $50 on some vessels. This is before a gratuity is added.
Savvy cruisers wait and book spa treatments when they are on sale. This sometimes happens when a ship is in port. Cruise spas often drop prices to fill their spa rooms as many passengers are out touring. However, the sales do not only occur when the ship is in port.
If your ship is on a port visit, check with your cruise line about discounted spa treatments or specials during a port day. Likewise, keep checking the cruise and wait for the specials.
Do Not Tip Twice For Spa Treatments
All cruises require guests to pay a fixed, automatic gratuity on spa services, which is often 18% to 20% of the treatment cost. You might end up tipping twice if you don't know this.
Check the final receipt and see how much gratuity was added. If you think the service warrants more, add more. Just know that it's not a requirement, as some form of gratuity will have been added.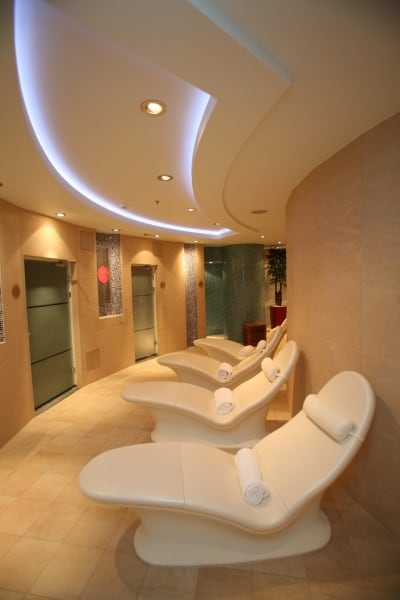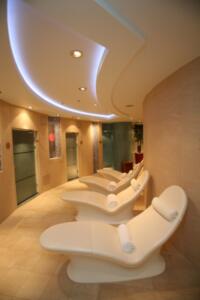 Keep Your Phone In Airplane Mode
Probably the single best way to save money on your first cruise!
The best cruises ship horror stories are about people who racked up thousands of dollars in phone charges while on cruises. Many cell phone plans — even international ones — do not include talking, texting, or data while on a cruise ship. And you will be charged exorbitant roaming rates for such services that will appear on your phone bill months later.
To avoid this, keep your phone in airplane mode and turn off roaming.
Or, buy an internet package that will let you make FaceTime calls and stream videos (on some ships) via Wi-Fi without using data. If you plan to take a cruise, check out the different plans available through your phone company.
Buy The Internet Package For One Device Only
Most people do not know that one connection will serve you all. Whether you add the package to your phone or computer, everyone else in your group can access the Internet from your device via your hotspot. This works on both phones and computers!
And you can flip one package from your phone to your computer.
Avoid Buying Photo Packages
The photography business is big business on many cruise ships. You'll find ship photographers waiting near the gangplank, ready to p away at you when you arrive for your cruise. People will love your pictures in front of ships and boats. Photos resurface during port calls, restaurants during dinner, and the corridors on formal nights, snapping away. All these photos will be placed in their corresponding galleries or on pads.
Multi-photo packages often cost hundreds, while a single photo will cost approximately $20. It's doubtful that you will want all the images, so pay as you go. Or, if you find a few you want, this is one package you can add later – aka post-departure.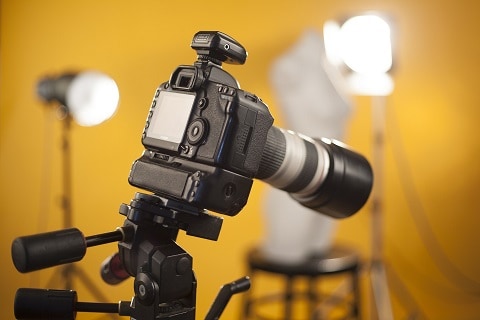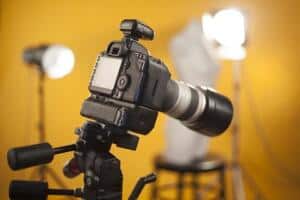 Ask For Comps In The Casino
Casinos at sea often give their most loyal customers free stuff. Before playing in the casino, ask the casino manager about any player's card programs. If your cruise line has one, get a player's card. Your play could be rewarded with perks like free drinks, free dinners in extra-charge restaurants, free internet time, onboard spending credit, or even a free future cruise.
Norwegian Cruise Line has a formal Casino at Sea rewards program that can include a waiver of your onboard service fees, a complimentary shore excursion, private transfers from your home or hotel to the ship and back, cabin discounts, free drinks while playing, and more.
If You Own Stock In The Cruise Line – Ask For Credit
Most cruise lines, especially Royal Caribbean, offer onboard credits to those who own stock in the company. You will have to prove that you own at least 100 shares. However, if you do, you'll get onboard credit!
FAQs About First Cruises
How Much Do Cruises Cost?
Most cruise lines offer three- and four-night cruises at prices ranging from $120 to $400. The higher the price, the bigger the ship. For instance, a seven-day Mediterranean cruise on Royal Caribbean's Enchantment of the Seas costs around $500 per person. Royal Caribbean charges up to $95,000 for a 150-night voyage aboard its newest vessel, Harmony of the Seas. Cruise lines offer special deals for new passengers who book directly with the line rather than a travel agent.
Closing Thoughts
Some people on their first cruise get carried away; it's happened to many of us. But, it does not have to be this way. You can save money on your first cruise and every one after it by following these simple tips!
Looking for articles on cruising? Start here:
We participate in the Amazon Services LLC Associates Program, an affiliate advertising program designed to provide a means for us to earn fees by linking to Amazon.com and affiliated sites.
Brit On The Move™ Travel Resources
Ready to book your next trip? Use these resources that work:
Need more help planning your trip? Check out our Resources Page, highlighting the great companies we trust when traveling.