Vacation On A Cruise – Why It's For Everyone!
Taking a vacation on a cruise includes everything you need for a fantastic vacation: food, accommodations, entertainment during the day and at night, and transportation between destinations. Cruise fares can be as little as $100 per person per night on mainstream lines, which is significantly less than you'd spend on land for a hotel, dinner, and a show. When sharing a cabin with two adults, kids may sail for free or at a discounted rate.
Are you looking for luxury? Upscale lines offer even more inclusive fares, including alcohol and soft drinks, gratuities, shore tours, and onboard spending credits. So, here's a rundown of all the fantastic things about cruising and why you should consider a vacation on a cruise!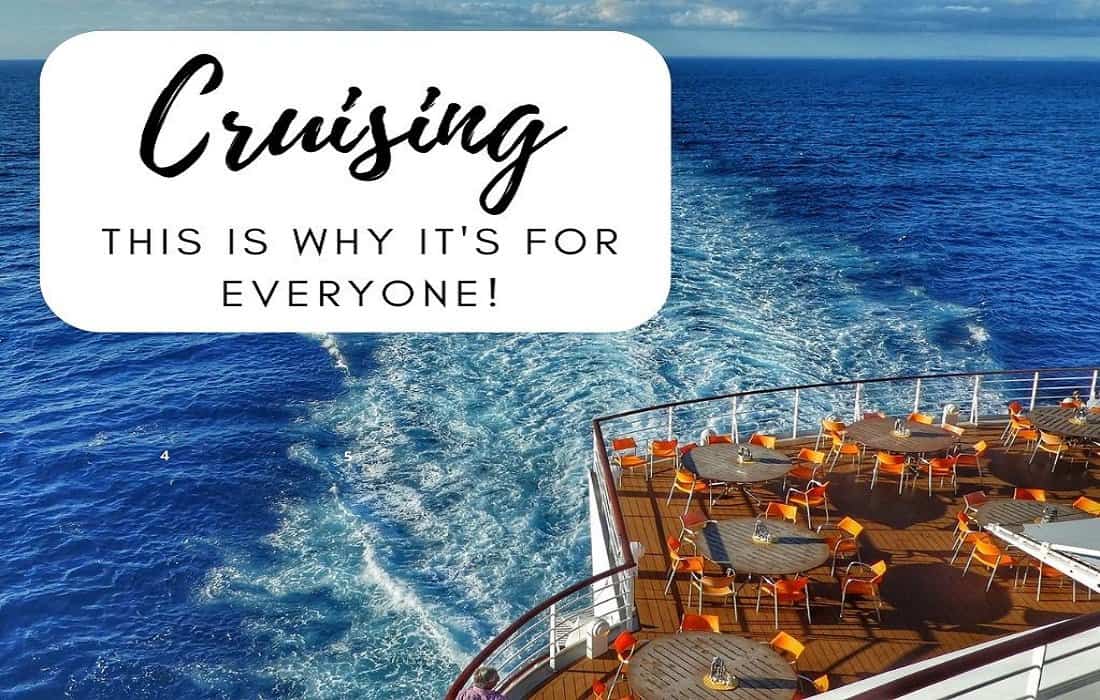 This post may contain affiliate links. Please read our disclosure and privacy policy for more information.
You Hate Flying
Unbeknown to most, cruises offer one-way travel. There are three types of cruises that are typically one-way. Meaning you leave from one country and depart the cruise in another.
It takes you longer to get there, at least seven days. However, it's a beautiful way to travel without flying. And you get the bonus of seeing some additional countries on your way. Another reason many people choose to travel by cruise vs. flying is you can take your pet on some cruises. For example, the Queen Elizabeth Luxury Cruise Ship has pet quarters!
Repositioning
Repositioning cruises are the name for one-way sailings that bring the ship to a new home port or a different part of the world to kick-start a new cruise season. Because these sailings often cross oceans, you'll likely experience ports in more than one cruise region — and have great sea days to take advantage of the spa, dining, and entertainment options on board.
All the major cruise lines offer the occasional repositioning cruises, typically on ships that usually sail in destinations with shorter seasons, such as Alaska or the Mediterranean.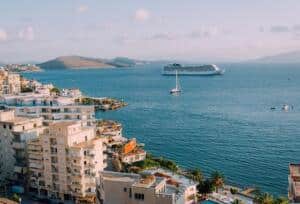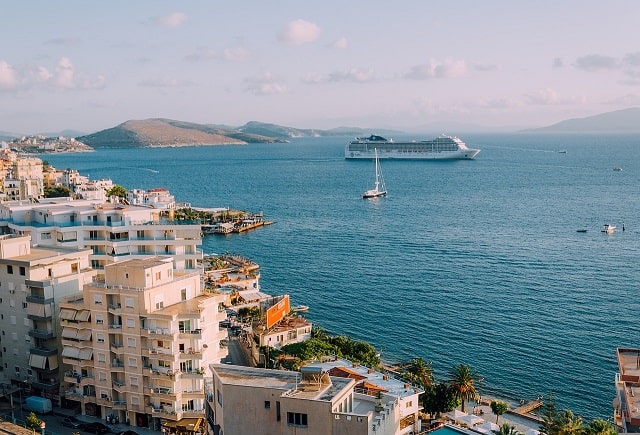 Transpacific
As the name suggests, Transpacific cruises sail throughout the world's largest body of water, the Pacific Ocean. Most cross over the International Dateline – the invisible line that marks where the day begins – and stop at a few ports in places like Hong Kong, Easter Island, Bora Bora, and Hawaii. Some examples of transpacific routes are:
Vancouver Canada to Honolulu, Oahu, HI
Honolulu, HI to Sydney, Australia
Los Angeles, USA, to Auckland, New Zealand
Transatlantic
A transatlantic cruise is any sailing that travels across the Atlantic Ocean, typically between North America and Europe. They usually last around two weeks and spend several consecutive days at sea, allowing you to enjoy the best a cruise ship has to offer on board. Examples include ships that sail the warm waters of the Caribbean during winter months, then reposition to Europe for summer or vice versa.
Here are some examples of transatlantic cruises:
Rome, Italy to Tampa, USA
Miami, USA to Lisbon, Portugal
You Like To Carry a Lot of Luggage
Sick and tired of the weight limit restrictions of luggage on flights? Are you over the nickel-and-dime approach of airlines? Are you fed up with the check-in process? Then vacationing on a cruise is perfect for you!
Pack as much as you like! Never mind checking in bags and dragging them through the airport. Simply show up with your luggage, gadgets, and must-have items. As soon as you arrive to board the ship, a porter will collect your luggage and have it sent to your cabin.
One thing to consider if you pack heavily is the closet space available in your cabin. It's adequate for a week or two, but you will struggle if you pack for ten weeks. And even though some people will tell you there's limited closet space on cruises, it's nonsense! You have plenty of room inside the cabin and can store your suitcases under the bed in most cabins.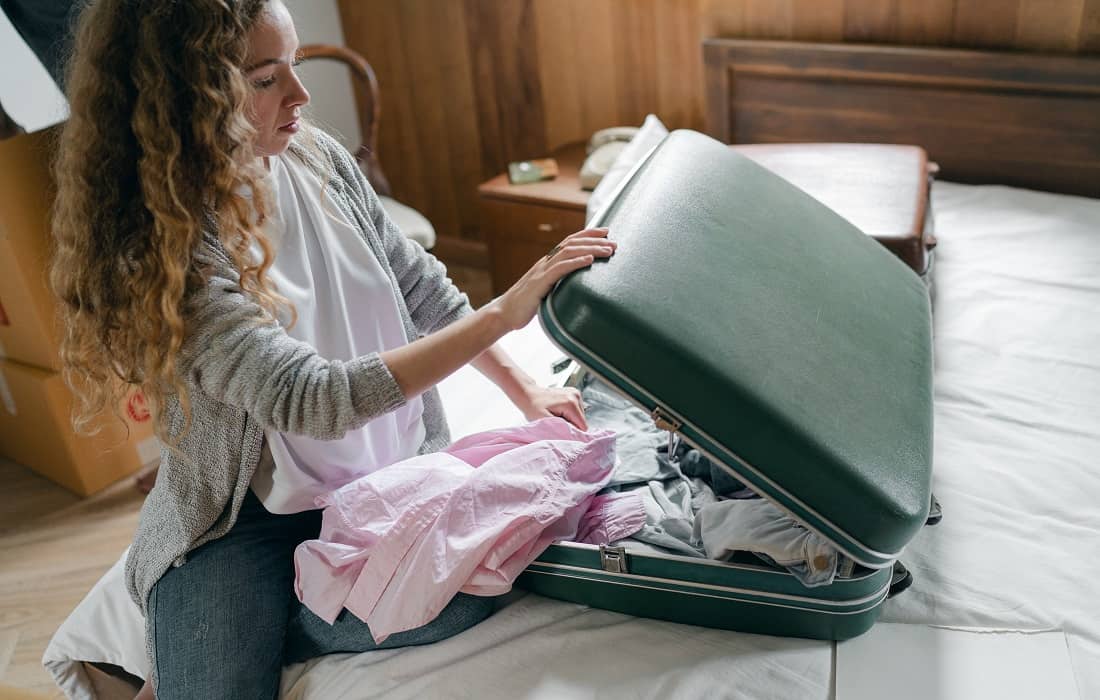 See Multiple Destinations, Unpack Only Once
On a cruise, you unpack once, and your floating resort takes you from city to city, island to island, and country to county. There's no need to mess with trains, taxis, ferries, or transfer services. No need to drag your suitcases along cobblestone streets. Every morning, you'll wake up in a new place. You don't have to pack and unpack or do anything like that. You can go from destination to destination, and all your stuff remains in your cabin.
I personally love this! It's one of my favorite things about vacationing on a cruise. I often make multi-destination trips, not on a cruise, and the pack-repack drives me bonkers.
Try New Foods
Almost anyone who's cruised will tell you that the food is reason alone to go. All cruise fares come with food included, minus specialty restaurants. All cruise lines are not created equally, and the food experience varies. Regardless, on almost any cruise, you will get to try things like:
Beef Carpaccio
Tuna Tartare
Escargot
Artesian Cheese Plates
Lobster
Duck
Caviar
Langoustine Tails
Veal
You may not even know what some of these items are – but that's my point.
Beef Carpaccio – Raw thinly sliced beef: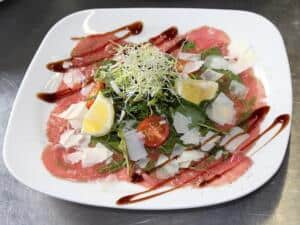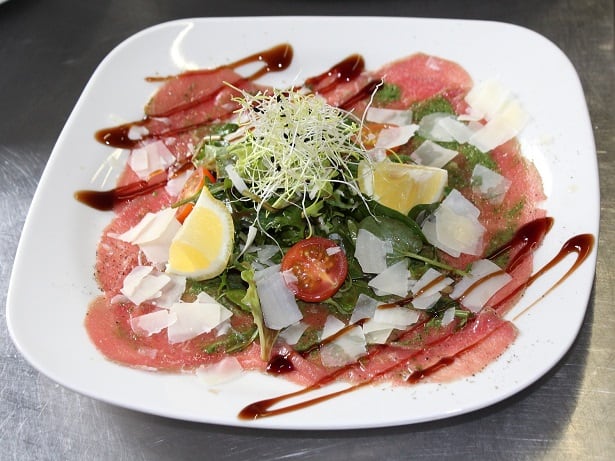 Food is one of the best parts of a vacation on a cruise. It's an excellent way to try different things you've never had before. For example, the first time I ever ate escargot was on a cruise. It's also the first time The Monkey tried it. It's not my cup of tea and definitely not something I would order, but I've tried it.
Here are some things that make the food experience even more special:
First of all, when you go to dinner, unbeknownst to most, you can order everything off the menu times. Two of everything if you want. The Monkey and I typically order several appetizers to sample. Occasionally, we'll order more than one main meal if there are items we want to try.
Secondly, you are not obligated to eat something you try and do not like. For example, if you order something out of your comfort zone and do not like it, let the waiter know and re-order.
Lastly, you can order room service 24 hours a day, seven days a week, including breakfast. Once upon a time, room service was complimentary. Now, most cruise lines charge a service fee. So, if you order room service, you may as well stock your fridge with juices and water. In other words, if you order room service, make the most of the fee by ordering lots of water and juice.
Finally, in addition to the dining experience in the main hall, most cruise lines are now adding specialty restaurants where you can order à la carte. You can choose a specific cut of meat if you go to a steakhouse, a custom pasta in an Italian eatery, and so on.
The Monkey doubling down on dessert: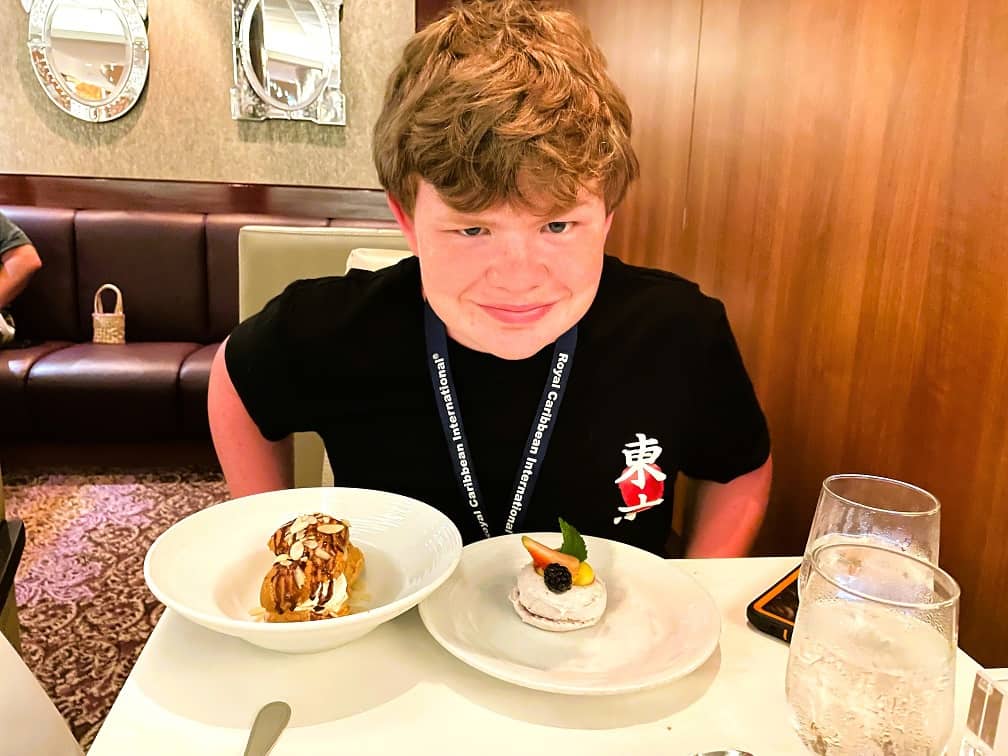 Dine At Famous Chef's Restaurants
What is specialty dining on a cruise? Specialty dining is the cruise industry's name for onboard restaurants with an upcharge. Some charge a flat fee to dine there; others price dishes a la carte, as you'd find in most land-based eateries.
Specialty dining is becoming the new rage on cruise ships, with most seeking famous chefs.
These extra-fee cruise ship restaurants cover a wide variety of cuisines and styles. You might find a family-style Italian trattoria, group dining at a teppanyaki grill, or a French restaurant perfect for date night. Steakhouses are typical, though they can have American, Brazilian, or Italian influences. Sushi and Asian-fusion restaurants are popular, as are broader seafood venues, both upscale and lobster shack-style.
Examples of Famous Chef Restaurants
Almost all cruise lines have famous chef restaurants. Here are some examples:
Jamie Oliver – Jamie's Italian- Royal Caribbean
Guy Fieri – Guy's Burger Joint and Guy's Pig & Anchor Bar-B-Que Smokehouse – Carnival Cruise Lines
Jean-Philippe Maury – Chocolatier and Pastry Chef – MSC Cruises
Learn Proper Silverware and Glassware Etiquette
How many people under twenty-five can navigate several their way around several pieces of silverware? How many know which is a salad fork or a main fork? Or, how many know the difference between a red wine glass and a red wine glass?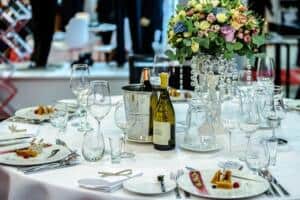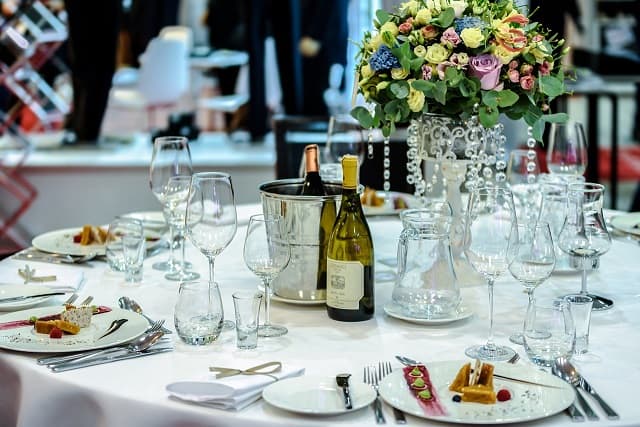 This may not be important to all, but it is a skill that will come in handy. Say you or your child goes on to be a big wig corporate player. They will be exposed to formal dinners. Vacations on a cruise are a great way to learn about table etiquette.
Pro Tip: If you are not sure – ask the staff. They will explain what each item is for, and they will educate you on the layout.
Eat Anytime You Choose
Outside of the buffets and snack eateries, formal dinner times are not required on most cruises today. You can opt for a set time – it still exists. However, most cruises offer "My Time Dining." My time dining essentially means you can show up anytime within a given timeframe.
For me, when this was introduced, it was a game changer, making vacationing on a cruise even more attractive to me. I like to live in the moment and eat when I am hungry – not at a specific time. The idea of being on a schedule is a nightmare for me, and it kills my vacation vibe. I always select "my time dining."
Now, if you like schedules, you can opt for an early dinner (usually around 5:30 or 6 p.m.) or a late dinner (between 7:30 and 8:30 p.m.).
You Love To Dress Up!
How often do you get to wear a ball gown or dress up in your fanciest attire? These days it's typically only at weddings or formal galas. A vacation on a cruise is definitely for anyone who loves to get glamorous! Even though formal attire is becoming less and less of a thing on cruise lines, they still designate a couple of nights as formal. For those who love to dress us, here's your chance. And you can go all out!
Bring the sequinned dress, the elaborate ball gown, and the tuxedo! All are welcome if you are into it. If not, shoes, shirts, and pants will surface as it's not required.
I'm a dress and flip-flops type of gal. Don't get me wrong, I like to get dressed up occasionally, and I will on a cruise, but I love the fact that it's not a requirement to bring a ball gown.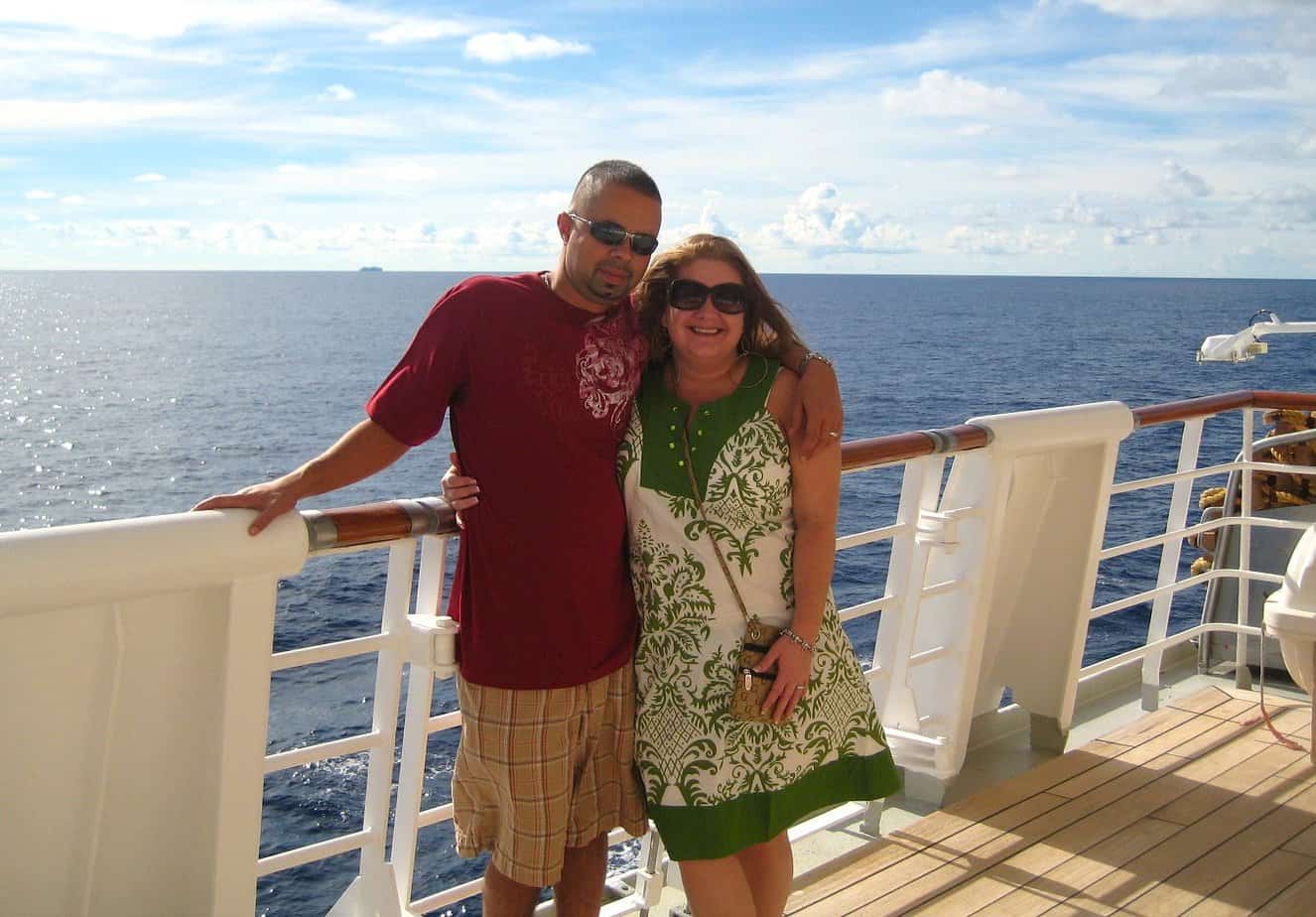 You Hate To Dress Up!
A common myth is that you must wear ball gowns and tuxedos. No, you don't! You don't have to go on nights when formal dining requires it, and you can still go but in casual clothing.
Today, most non-luxury cruise lines have relaxed the formal dress code, even for formal nights. In many cases, they just require a shirt, shoes, and pants! If the mere idea of wearing something more than jeans or shorts freaks you out, then skip the main dining room for the formal night. Plenty of other eateries are on board where you can dress as you like.
Get Glamourous Professional Photos
You've all seen those photographs of people on a fantastic staircase, right? Or the ones with magnificent backdrops? Nightly cruises have free photography stations with backdrops all set up for you.
You do have to purchase the actual photos. However, you can take as many shots as you like till you get the one you want. You can also go to as many different locations to get a variety of backdrops.
So, forget to hire a professional photographer for your Christmas cards and get those shots on a cruise.
Pro Tip: Even though all cruises charge for the actual prints, most will allow you to take a picture or two from your phone. In some cases, the professional photographer will for you – just ask!
Sample Islands
Have you ever booked a trip to a place for a week that you did not like? I have! There have been many places I've been to that I could and done with less time. Conversely, there are many locations I wish I had more time in.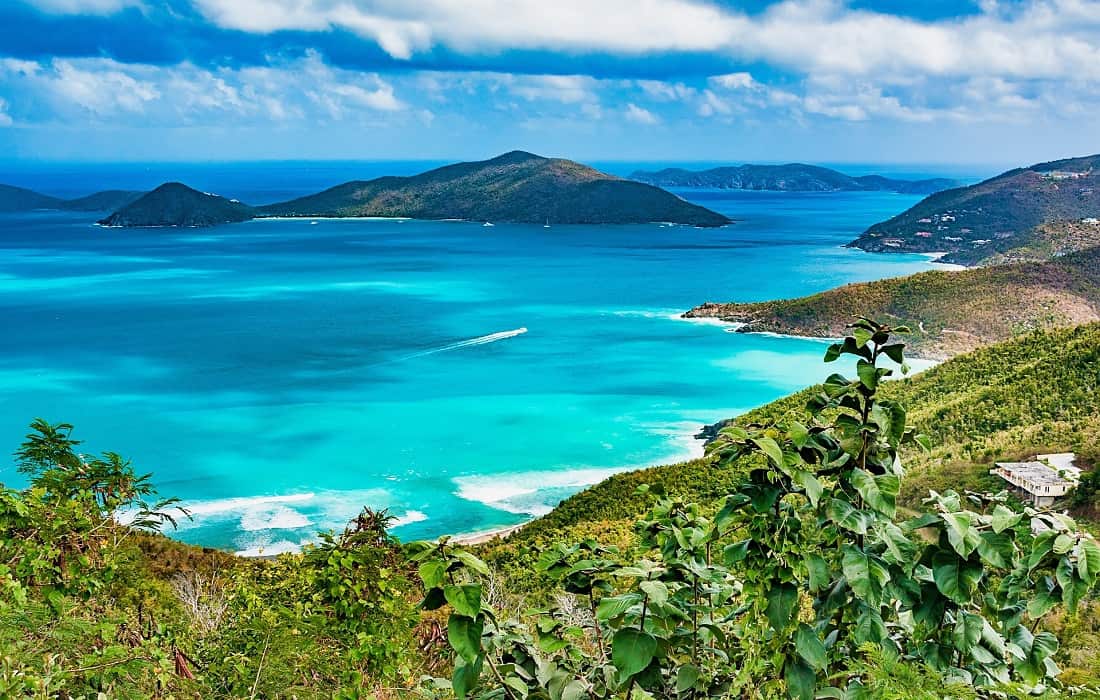 Many people choose to cruise to island destinations to see more than just one island. It's a great way to sample them all. Some popular examples are:
The Greek Isles
Hawaii
French Polynesia
A vacation on a cruise gives you great access to island communities, and it's a hassle-free way of seeing more than just one island.
Get Too Hard to Reach Locations
Most of you probably know that cruise is the only way to get to Antarctica. But there are other destinations as challenging to get to.
For example, Greenland. I'm in the process of planning a trip there. The flight options are dismal. They cost thousands and include multiple connections. A cruise out of Iceland goes to Greenland, and that's exactly how I plan to explore. I'll fly to Iceland, which is easily accessible. Spend a couple of nights going in and leaving, and add the cruise to Greenland to my itinerary. I'll save thousands doing this, and the logistics will be simple.
Another route I am considering is one to Isreal that leaves out of Athens. Sure, you can fly to Isreal from anywhere. However, given the turbulence in the area, I don't fancy dealing with the immigration process. Additionally, while a cruise line cannot guarantee a county's political climate or events that occur while you are there. It will be straightforward to leave should a tragic event happen.
Not to beat a dead horse, but I don't want to be landlocked in this region, with my only way out being a flight. As we all know, airports often close when there is civil unrest, acts of terrorism, and so on.
You Will Get The "Cultural Experience."
This is my favorite pet peeve of anti-cruisers. They will scream and yell that unless you've spent a month in a location, you've not had the "cultural experience." This a load of nonsense. There are no rules to travel – none! Some people are happy to see conquer and leave, which is perfectly fine – each to their own!
I'd argue that this is the only way for some destinations. For example. I spent two weeks in Egypt. It was a great vacation, but I hated Egypt for various reasons. I would have been quite content to see the Pyramids and the Valley of the Kings and Queens and leave. Two days in Egypt would have been plenty of time for me and then some.
Lastly, many cruises and suppliers offer cultural tours to learn about the destination with locals. You can take tours of local towns, food tours to experience the food, historical tours, and any other cultural experience you can think of. Your cruise vacation can be as cultural as you want it to be.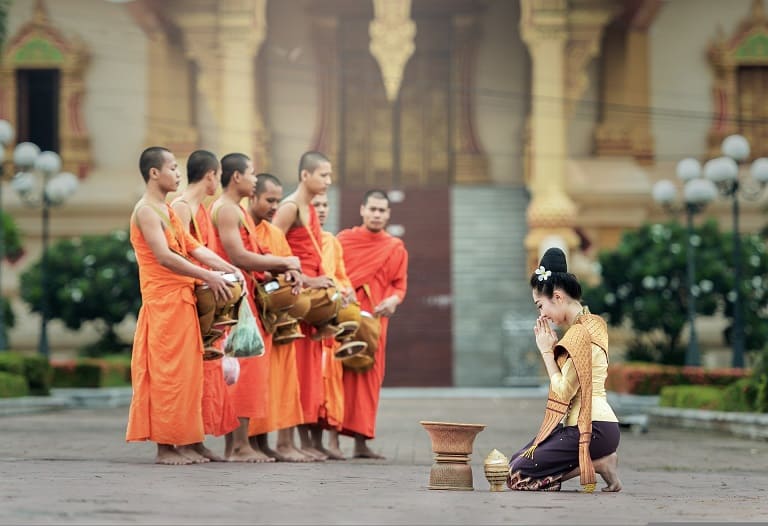 See That Specific Attraction On Your Bucket List
As I mentioned about Egypt, there were a couple of things I wanted to see, and I did not need two weeks there. The same was true for Cambodia. I did not need very long there. I would have been happy to see Angkor Wat and leave.
For Belize, I wanted to see the Mayan ruins of Xunantunich. I was able to do this on a cruise. And Belize is somewhere that I would like to see more of. It's not high on my list, but there are other ruins I would like to see. Regardless, taking a vacation on a cruise enabled me to see what I wanted to see.
Vacationing on a cruise is a brilliant way to try a location before you commit to a week or more there.
Cruising Is Almost FoolProof Travel
Well, almost. Some things can go wrong, but for the most part, cruising is foolproof- cruise. Your cruise line will tell you about visas, travel requirements, and COVID requirements for ports of call. They will also educate you on all ports of call.
This is an excellent way for beginners to go to exotic places!
Cruise Vacations Are Easy to Plan
A cruise vacation is easy to plan because transportation and accommodations are combined. Choose your ship, itinerary, and cabin, and away you go – you don't have to search for hotels in your price range or coordinate travel between cities. A travel agent can even help you arrange your airfare — or you can choose a departure port within driving distance, so you don't have to worry about it. Booking cruises is also easy for groups.
Travel plans for groups are available from cruise lines, so you won't have to coordinate travel for 20 family members and friends from around the country. Get a free fare when you book enough cabins!
There's No Chance Of Being Bored
If you are, then you are an anomaly. Regardless of how you like to be entertained, there is something for everyone on every cruise. Be it a library, a solarium, a sports bar, the casion, Broadway shows, quizzes, fitness classes, or the retreat of your cabin.
Large cruise ships today are essentially floating resorts. I think cruise ships have much more to offer than typical resorts. There's no correlation between boredom and cruising.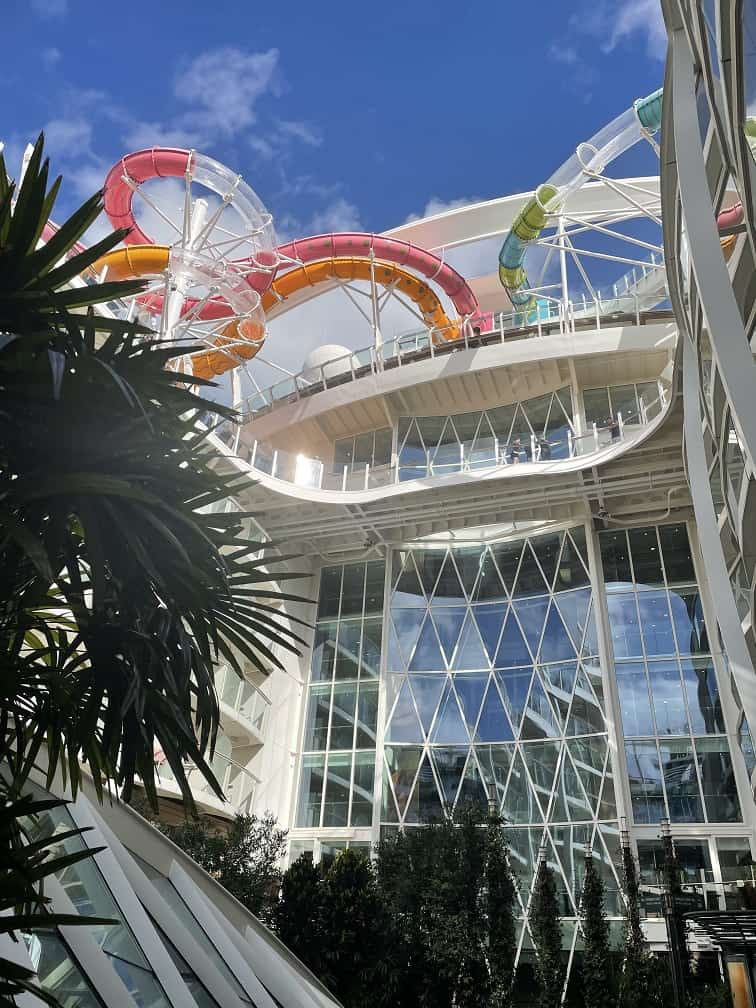 Sea Days Are Days Off
I could personally cruise and never get off any of the destinations. This assumes that there isn't a destination I want to go to. Lots of people cruise and skip plenty of ports. For example, many Caribbean cruises include Nassau. I rarely get off in Nassau because there's very little there I have not seen or done.
It's no different than traveling to an all-inclusive court resort and never leaving it—a common preference of many.
I love sea days! They are a day to chill and relax. A day when you don't have to commit to specific plans or time frames. It's also the perfect time to explore everything the ship offers.
Kids Love Cruises
As everyone knows, I travel a lot with the Monkey. The fantastic about cruises is you can let your kids run wild! Now by "wild," I don't mean running amuck. You'll hear about it if your sprog causes a ruckus. What I mean is give them the room key and let them explore but adhere to the rules.
On child-friendly cruises, there are water parks, arcades, teen lounges, and all kinds of stuff for them to do.
Let's say you're traveling with young children and want time alone. Guess what? Most cruise lines have a children's activity center where you can sign the little booger in for a few hours. Some cruise lines have babysitting services! It's a win-win. At a minimum, you will be able to have a romantic child-free dinner with your loved one.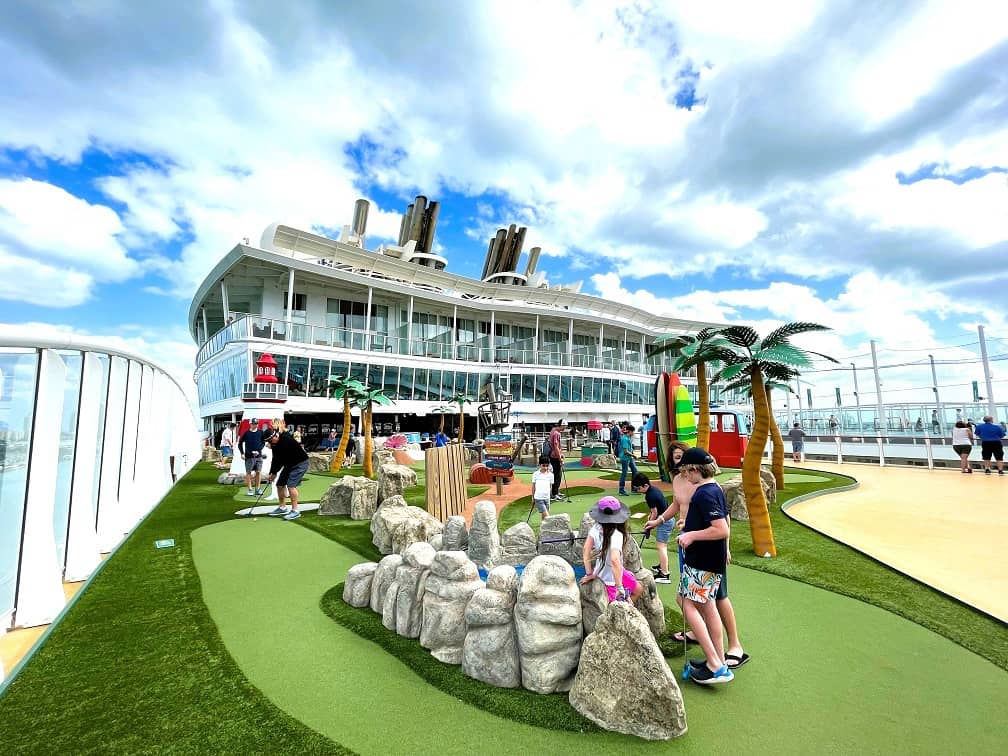 You Don't Want To Be Around Children
So, this one's tricky! I have the Monkey, so I am OK with a kid-friendly cruise. Vacationing on a cruise is beneficial to me. This is not the case for a lot of us! It's not the case for me when I am not with my sprog. The last thing that I want to be around is children if I don't have one of my own with me!
My advice here is twofold:
Go when all kids globally are in school
Go on an adult-only cruise – there are plenty of them
Another thing you can do is stick to the adult-only areas. However, some of them are small. Sadly, some cruise lines seem to be relaxing the adult-only policy for areas that were once off-limits to kids.
Look up traditional summers for the places you plan to cruise and avoid them if you want to avoid kids. Or stick to kid-free cruises.
Pro Tip: It's cheaper to cruise when kids are in school!
Overcome Social Phobia & Meet New People
You can socialize or not. However, cruising is a great way to meet people in a natural setting that's not forced. It's as easy as sitting by the pool; people will naturally talk to you. Or, if you go to dinner, you can join other groups. Most cruise lines offer the option to dine in your group, solo, or join other groups. Or, hit one of the local bars and mingle with the crowd – you'll easily strike up a conversation with the person next to you.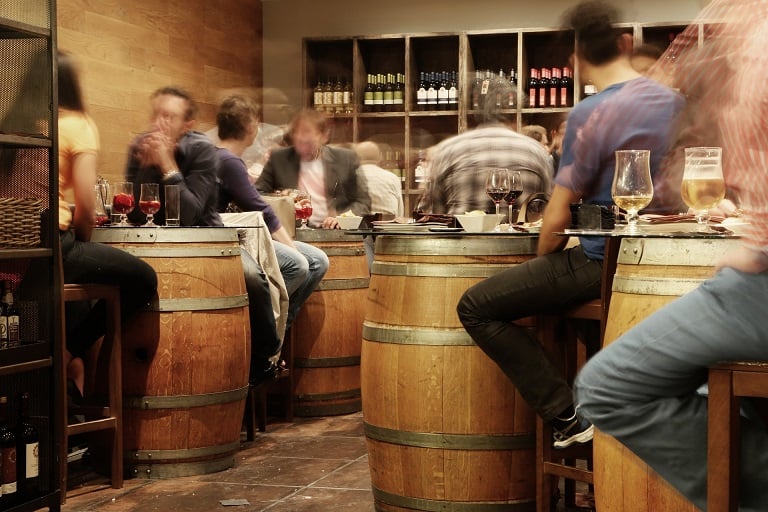 Claustrophobia Is Not An Issue
So, let's assume you've booked the smallest inside cabin. There's a potential for that to feel claustrophobic as there are no windows.
The simple solution is to use the room to sleep in and explore the ship.
Or, if you know you suffer from it, upgrade to a balcony where you will have plenty of space.
You Can Book Excursions With or Without The Cruise Line
False!
Before we discuss exploring without the cruise line organizing it for you, let me explain the one downfall. You'll hear about this loud and clear on the cruise – daily.
Cruises leave on time with or without you. The only exception is if you have booked a shore excursion through them and the tour is late, the cruise line will wait for you.
What does this mean? In laments terms, if you explore on your own or with a company not associated with the cruise line, you must be back on time or run the risk of being stranded. This said, most shore excursion companies offer you the same guarantee.
We've done it loads of times! Rent a car or a scooter, or hire a local driver. If you do this, you can explore several attractions on your schedule.
The Beaches Are Easily Accessible
95% of the time, you can simply jump in a cab and make your way to the beach. For example, suppose you're in Saint Thomas; the taxi fare from the cruise port to Magens Bay is between $10-$15 per person plus the $5 entry fee to Magens Bay.
For Bermuda, you can take a shuttle bus to Horseshoe Bay for about $7 per person each way. All you need to do is walk off the cruise ship and head to the port, and you'll see the buses lined up.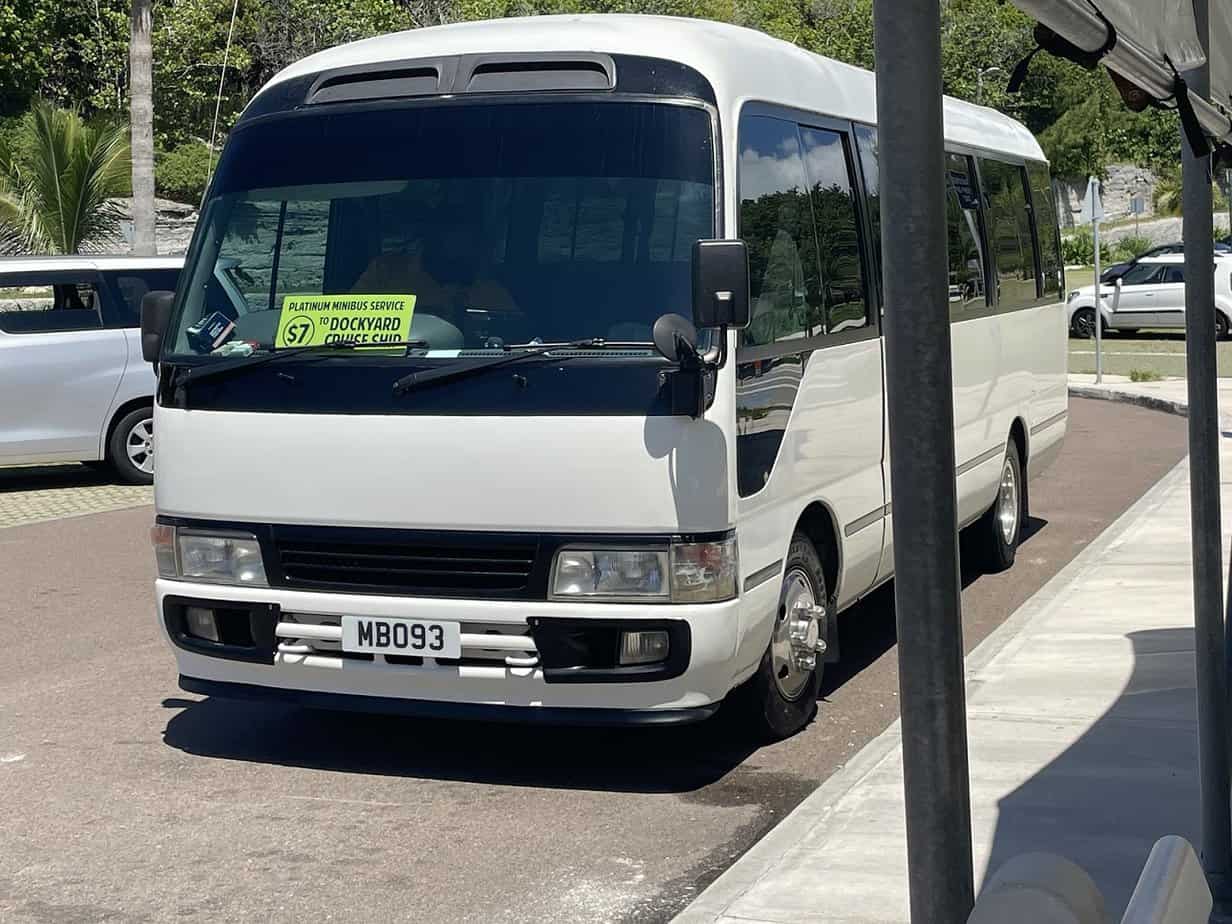 Another great example is Barbados. If you're in Barbados on a cruise, you can walk to one of the most famous beaches – Carlisle Bay marine park, which is home to six shallow wrecks. Getting to the closest beach is almost always doable with public transportation at a fraction of the cost of a beach day sold by the cruise lines.
There Is Medication For Seasickness
Seasickness is another reason many say they cannot or will not cruise. My husband suffers from terrible seasickness and cruises all the time.
There is a prescription option that you can get – it's called "Scopolamine transdermal patch". You wear the patch behind your ear. Because they work, you'll see plenty of people wearing these little patches behind their ears!
You Love To Exercise
If you love to exercise, causing is for you! Not only are they equipt with state of the art equipment they offer tons of classes. And there are walking tracks all over. This might not seem overly impressive, but if you are on a mega-ship, a walk around the ship can be as much as a mile!
Then there are the stairs! You can get your steps in by taking the stairs vs. the elevator without even thinking about it.
Cruises Are Not Just A Caribbean Thing
No, they are not! Cruise Vacations Can Be Exotic
Are you nervous about the language barrier when it comes to visiting Asia? Feeling apprehensive about country customs in the Middle East? There is no better way to see exotic and foreign destinations than on a cruise. The itinerary offers stops at major cities and picturesque villages, which are regional highlights, so you don't have to research the best places to visit abroad. Take a ship's tour with English-speaking guides if you're uncomfortable sightseeing independently in a new location. Take a cab or private guide with a more experienced traveler you met online or onboard.
Scuba Diving Is Your Passion
Vacationing on a cruise is fantastic if you're a diver. I have met people on cruises that are there purely for the day destinations they want to dive at. It's not just the destinations; they get to bring all their equipment – tanks and all.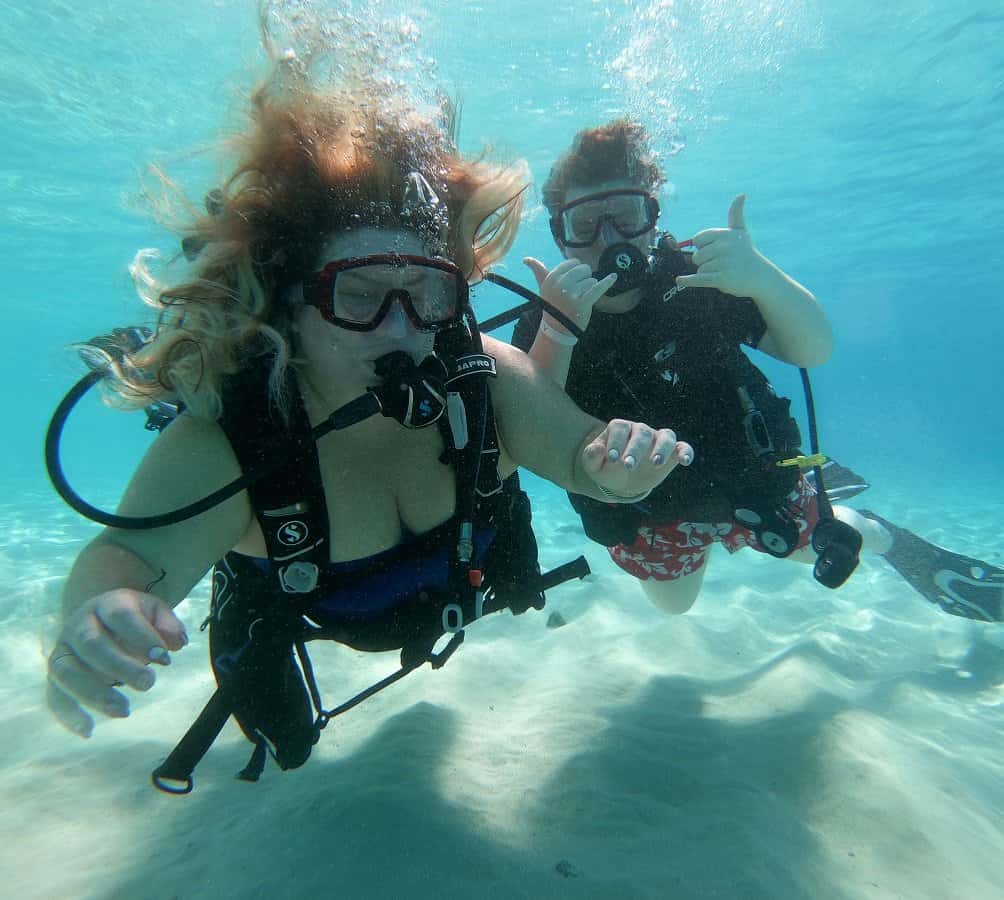 Cruises Stay Over Night at Locations
People often say they don't want to cruise because you only get to spend a day in the destinations – false! Many cruises spend a couple of days at a destination.
The traditional seven-night mega cruises that leave from Florida to the Caribbean don't, but many other itineraries do!
Cruises Accommodate All Disabilities
Cruises are tremendously disability friendly, and almost all allow service dogs! You'll see tons of individuals on the ship with various disabilities – all of which are accommodated.
You Don't Have To Clean Up After Yourself.
Imagine coming back from dinner, and your beds have been re-made. The bathroom was cleaned, and all your mess was tidied up. One of my favorite things about cruising is the turn-down services!
Fishing
Like scuba divers, many avid fishers choose to cruise so they can fish in specific locations. It's a hassle-free way to get to various destinations, and they can bring all of their special poles with them. I've met countless groups cruising solely to get to their dream fishing locations.
Affordability
Regardless of add-ons like gratuity, drinks, and excursions. Cruises are by far one of the most affordable ways to get around.
Island hopping in the Caribbean or Hawaii is anything but cheap. Staying in a hotel is not cheap!
We just took an eight-night cruise to Bermuda for $202 each! Flights alone would have been $600 per person.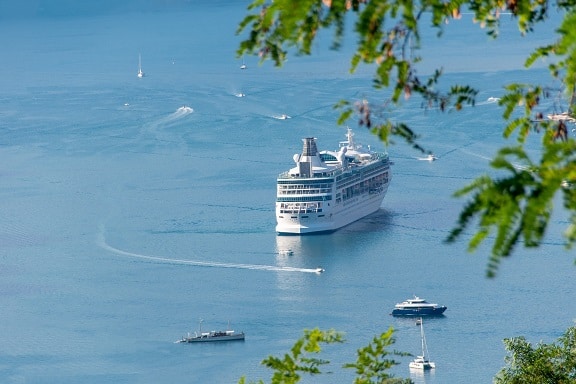 FAQs About Vacationing On A Cruise
Closing Thoughts
I've cruised many times and with different objectives in mind. Sometimes it's a last-minute deal that can't be passed up. Other times it's the itinerary. Sometimes it's the ship. Regardless, I've always had a great time. Give it a try; you never know, you might just become a cruiser!
Looking for articles on cruising? Start here:
We participate in the Amazon Services LLC Associates Program, an affiliate advertising program designed to provide a means for us to earn fees by linking to Amazon.com and affiliated sites.
Subscribe to our newsletter and get the best travel tips and inspirational stories delivered monthly. No spam, no sales pitches – TRAVEL!
Brit On The Move™ Travel Resources
Ready to book your next trip? Use these resources that work:
Need more help planning your trip? Check out our Resources Page, highlighting the great companies we trust when traveling.