An Adults Guide To Things To Do In Daytona Beach
Finding typical things to do In Daytona Beach is relatively straightforward. Finding off-the-beaten-track things to do requires some local knowledge. Daytona Beach is a popular tourist destination in Florida, offering a diverse mix of adult-focused entertainment and leisure activities.
Whether you're looking for long walks on one of Florida's most pristine coastlines, a diverse culinary experience, or vibrant nightlife featuring live music and exotic drinks, the city has it all. However, this is barely the tip of the iceberg.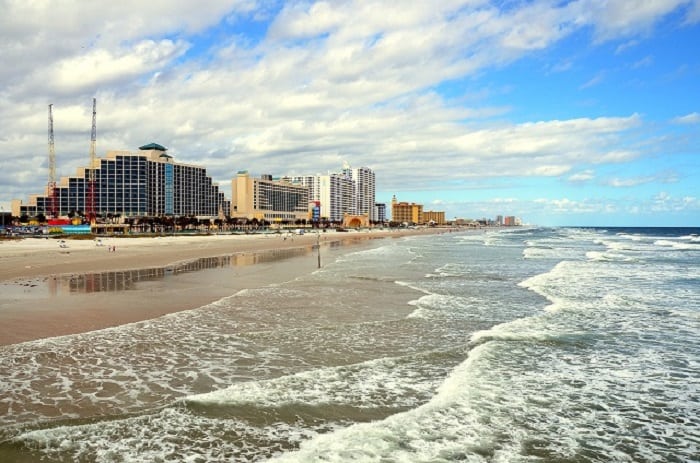 So, if you're planning to visit the Sunshine State or your next local getaway trip, explore our detailed guide of all the fun things to do in Daytona Beach for adults and take your experience to the next level.
Below are the most recommended adult activities in Daytona Beach.
This post may contain affiliate links. Please read our disclosure and privacy policy for more information.
Visit Popular Daytona Beach Attractions
There's more to Daytona Beach than white sands and water sports. So, when you arrive, ensure you visit these popular Daytona Beach attractions:
Daytona International Speedway
The Daytona International Speedway is among the city's most popular attractions. Suppose you're a NASCAR fan or racing enthusiast. In that case, you should visit the world-famous Daytona 500 track to see a race or similar events, including the Daytona Beach RV Show, Biketoberfest, and HSR Classic. You can also opt for a Speedway Tour for $25 that allows you to get out on the track and even ride with an instructor at blazing speeds for $175.99.
Ponce de Leon Inlet Lighthouse Museum
Ponce de Leon Lighthouse Museum is a national historic landmark located just 10 miles away from the beach. It's America's second-tallest lighthouse, standing 175 feet. Here, you can learn about the city's and state's history. However, you must pay an entry fee of $6.95 per adult. The museum shows a 20-minute film about the lives of lighthouse keepers and their families since 1887. You can also climb to the top to get a fantastic view of the area and take memorable pictures.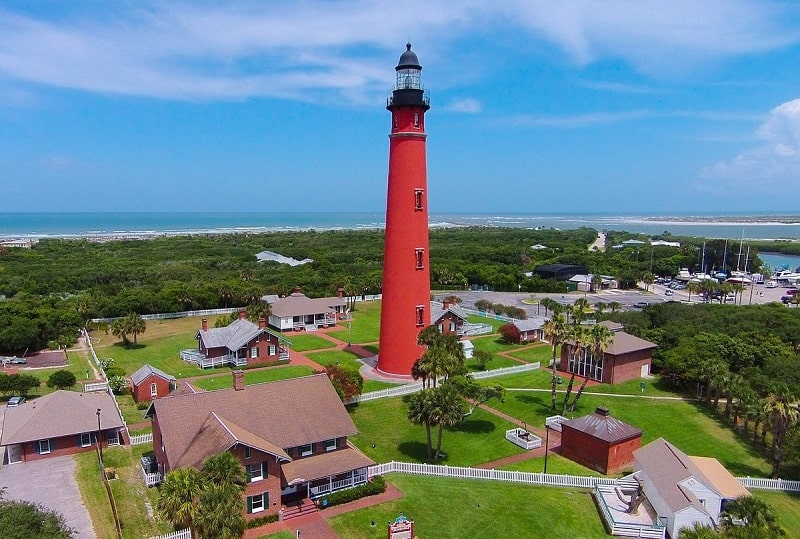 Marine Scientific Center
Another fun thing to do in Daytona Beach is visit the Marine Scientific Center, a facility dedicated to marine research, education, and rehabilitating sea turtles and seabirds. Although not a zoo or aquarium, it offers a fantastic nature trail with 18,000 rescued birds and animals. Plus, you can enjoy this experience for just $5 per adult.
Ride A Segway
If you find yourself in Daytona Beach and are looking for something to do that is unique, family-oriented, and somewhat off-the-beaten-track, then a segway tour is perfect for you!
The only company in Daytona, Daytona Beach Shores, Ponce Inlet, and Ormand that offers segway tours is Daytona Segway Tours.
Daytona Segway Tours offers three tours:
Read about our Segway Tour Here: Segway Tours In Daytona Beach
Main Street Pier and the Daytona Beach Boardwalk
The Main Street Pier is another local landmark in Daytona Beach, offering breathtaking views of the ocean and fishermen on boats for $1.25 per hour. You'll also love the Daytona Beach Boardwalk with souvenir shops selling jewelry and accessories, amusement park rides, and arcade games. So, it's an excellent way for adults to experience nostalgia while enjoying a unique blend of scenic beauty and entertainment.
Tomoka State Park
If you're on a road trip to Daytona Beach and looking for an outdoor adventure, look no further than Tomoka State Park. Located just a few miles from Ormond Beach, the park offers a 2,000-acre reserve with birds, alligators, snakes, manatees, and other wildlife. It's a paradise for nature enthusiasts camping, fishing, or kayaking.
Popular Tours In Daytona Beach
Attend Daytona Beach Events and Festivals
Like most cities in Florida, Daytona Beach holds several annual events and festivals, including sports tournaments, cultural celebrations, and concerts.
Therefore, you must proactively plan your visit by researching the city's most common events. Below are the most common events:
Manatee Festival (January)
Black Heritage Festival, Daytona 500, etc. (February)
Daytona Bike Week Motorcycle Rally (March)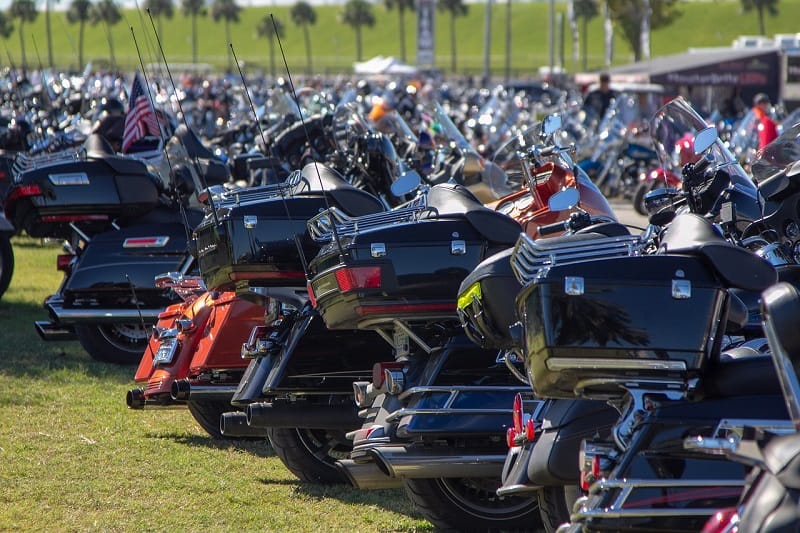 Jeep Beach Parade & Rally (April)
Cinco de Mayo Fiesta (May)
Country 500 Concert at the Daytona International Speedway (June)
Fourth of July Fireworks (July)
Halifax Art Festival and Coke Zero Sugar 400 NASCAR Race (August)
Daytona Beach International Festival and Shrimp Seafood Festival (September)
Biketoberfest (October)
Turkey Run and Food, Wine & Brew Festival (November)
Christmas Boat Parade and Light Up Volusia (December)
Discover Daytona's Diverse Culinary Scene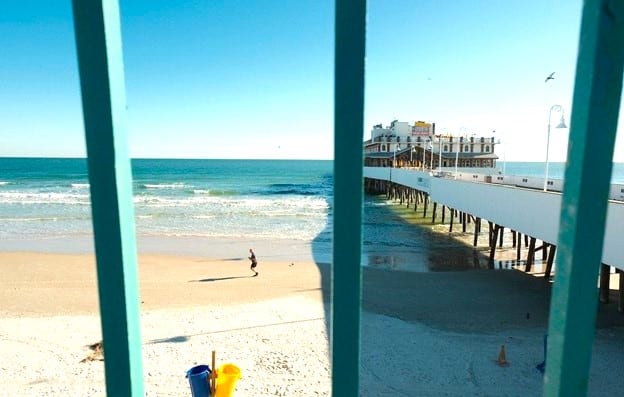 Enjoying delicious meals and snacks is one of the best things for adults in Daytona Beach. The city offers a diverse culinary scene, from local seafood to international cuisine.
So, if you're looking to excite your taste buds, ensure you visit some of the most recommended restaurants and eateries in Daytona Beach:
Hull's Seafood Market & Restaurant – Located near Ormond Beach, Hull's Seafood Market & Restaurant is the go-to stop for fresh seafood, including shrimp, scallops, lobster, mahi-mahi, and grouper. You can also purchase fresh seafood for beach picnics and barbeque;
Joe's Crab Shack – Joe's Crab Shack is one of Daytona Beach's busiest restaurants, offering fresh seafood, mainly crab, shrimp, and lobster. The restaurant offers an outdoor ocean-view dining experience with live music every Saturday night. So, if you want to excite your taste buds with the best seafood the city offers, head to 1200 Main St.
Don Vito's Italian Restaurant – Not everyone enjoys seafood, and that's okay. Head to Don Vito's Italian Restaurant and enjoy traditional pasta dishes, pizza, calzone, and delicious desserts. Experience the warm, welcoming ambiance and get the best value for your money.
Stonewood Grill & Tavern – In the mood for high-quality steaks and other oak-grilled specialties? Head to Stonewood Grill & Tavern for a meaty experience. Don't forget to wash it all down with a premium wine.
Nature's Table Cafe – When visiting Florida, finding vegan-friendly food can be a challenge. Nature's Table Cafe aims to change that with a wide selection of vegan and vegetarian meals, including salads, pasta, wraps, and grain bowls.
Outdoor Adventures In Daytona Beach
Florida is one of the best locations for outdoor enthusiasts, offering a variety of experiences for adults, from jet-skiing to parasailing, fishing, surfing, kayaking, camping, and more.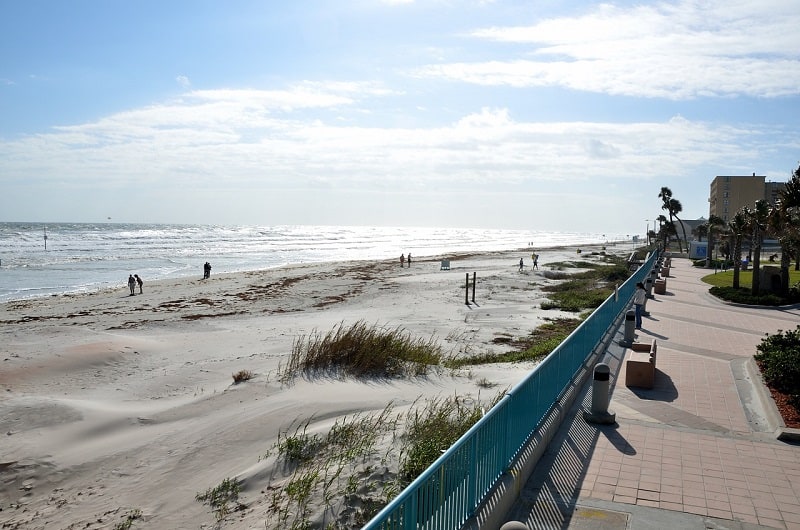 So, if you're an adrenaline junkie seeking a memorable adventure, here are the best things to do in Daytona Beach.
St. Johns River-to-Sea Loop
If you love biking or hiking, you'll love the River-to-Sea Loop. It's among the best nature activities in Daytona Beach, Florida, allowing you to explore 260 miles of multipurpose trails spanning dive counties, mainly St John's;
Volusia County Bicycling
If you ride professionally, you can participate in regular cycling events around parks and trails in Volusia County. With this outdoor adventure, you can explore 60 miles of coastline along Daytona, Ormond, and New Smyrna Beach, along with their respective towns and counties;
Daytona Beach Parasailing
Nothing spikes your adrenaline like parasailing hundreds of feet in the air with the ocean staring at you. So, if you want a 360-degree view of the city and the coastline, head to local service providers like Ponce Inlet Watersports or Smile High Parasail.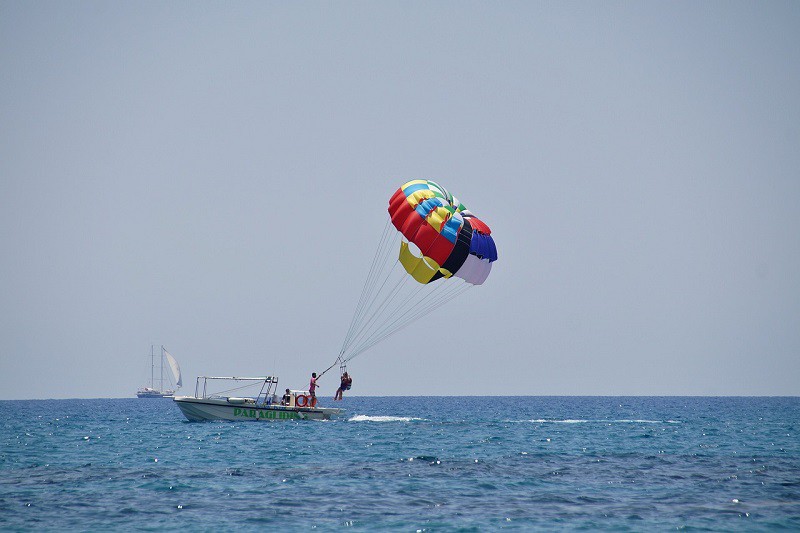 Cracker Creek Hike
If you're on a long trip to Daytona Beach, visiting beaches and restaurants can get old quickly. However, other places exist to explore, such as the undisturbed blackwater creeks, offering 2,000 acres of trails, rivers, and camping hotspots with restrooms and picnic tables just 15 miles away from Daytona Beach.
Explore Popular Shopping Hotspots
No trip to Florida is complete without shopping. It's one of the best things for adults to do in Daytona Beach. Whether you're in the market for local apparel or souvenirs to take back with you, you must explore the local markets and shopping centers, including:
Daytona Flea & Farmers Market
Are you looking for handmade goods, antiques, or fresh produce from local farms? Head to the Daytona Flea & Farmers Market on Bellevue Ave to find various items at affordable prices.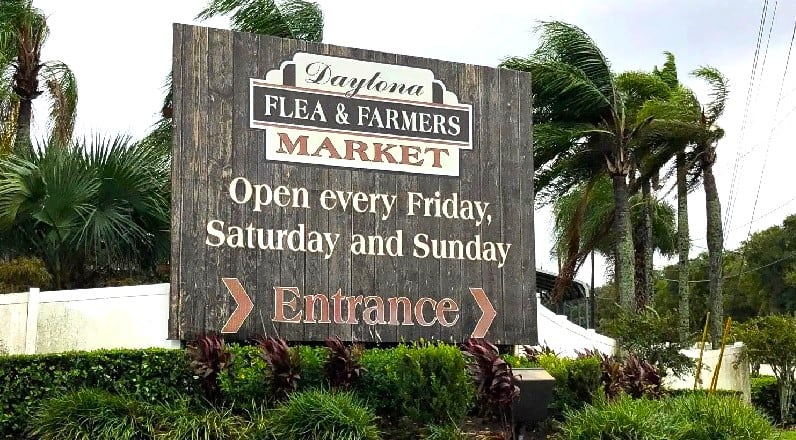 Daytona Beach Downtown Farmer's Market
If you visit Daytona Beach on a weekend, head to the downtown farmer's market to explore the local community and buy unique local products.
Beach Street
Beach Street is one of the oldest markets in Florida, offering jewelry, home decor, fine art, and other unique items. The market also doubles as a tourist attraction due to its riverfront setting and locals entertaining the crowd;
The Pavilion at Port Orange
Looking for a more modern shopping experience with designer stores, high-end restaurants, and premium movie theaters? Head to the Pavilion at Port Orange. You can also enjoy free WiFi at the cinema level. However, use a VPN Installer to encrypt your network and prevent data breaches.
Explore Daytona Beach's Vibrant Nightlife
After a hot day of bathing in Florida's sun, you might be looking to cool down with delicious drinks and a relaxing atmosphere.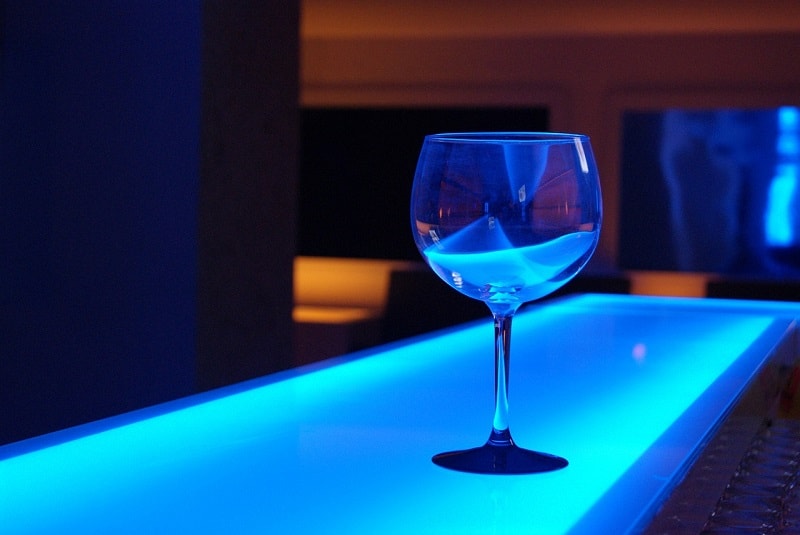 Fortunately, Daytona Beach becomes even more alive at night, catering to adults seeking quality entertainment, with dozens of clubs, bars, and lounges, including:
Razzle's Nightclub – Looking to dance the night away? Visit Razzle's Nightclub, featuring the best DJs in town;
The Bank & Blues Club – Relax and unwind while enjoying live blues music in a laid-back environment in the heart of Daytona Beach;
Oceans Deck Beach Club – Head to the city's best beachfront club and sip delicious cocktails while enjoying the cool ocean breeze;
Persimmon Hollow Brewing Co. – Looking for the best brew in town? Head to PHBC and explore a wide range of premium beers;
Froggy's Saloon Biker Bar – Froggy's Saloon is a popular hub for bikers, offering a wide selection of drinks and snacks;
The Oyster Pub – The Oyster Pub is the go-to stop for sports enthusiasts looking to watch live football games and other events while enjoying a diverse menu of snacks and beverages;
509 Lounge – Looking for a high-end, sophisticated nightlife experience? Enjoy world-class cocktails and premium drinks at the 509 Lounge;
Mai Tai Bar – Do you enjoy tiki-style bars? You'll love Mai Tai Bar, an island-themed bar with a wide selection of tropical cocktails.
Indulge in Relaxation and Wellness
Florida is known for its relaxed environment. However, after the long beach trips, outdoor adventures, and city tours, you want to relax before returning.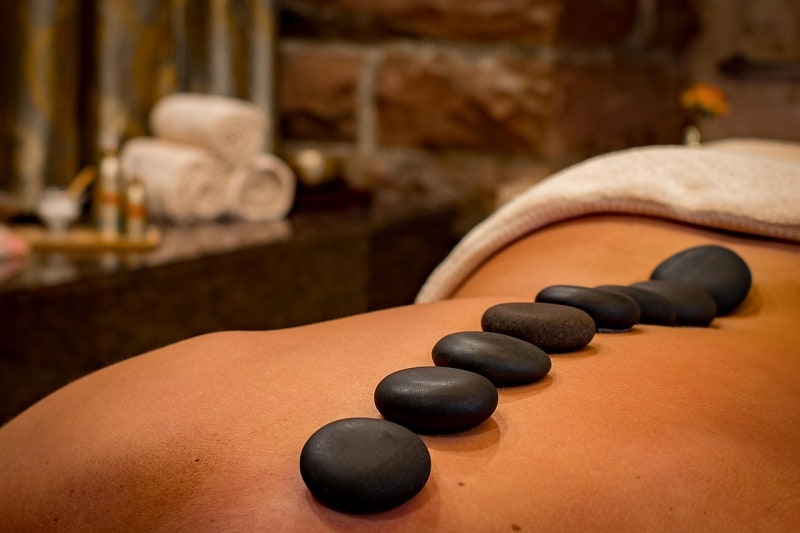 Fortunately, Daytona Beach offers several spas and wellness centers providing holistic wellness experiences, including:
What better place to relax and get a massage, facial, body scrub, and other treatments than a luxurious oceanfront spa? Visit the Shores Resort & Spa to avail their personalized wellness services. Don't forget to try their steam room for a life-changing therapeutic experience;
Hammock Beach Resort is another popular destination for tourists and residents seeking massages and skincare services in an aesthetically pleasing garden terrace with an ocean view;
The Healing Spa & Holistic Center
Are you looking for specialized wellness procedures like massage therapy or acupuncture? The Healing Spa & Holistic Center is Daytona Beach's prime destination for alternative physical therapies;
Plaza Resort & Spa
Located on North Atlantic Avenue, this historic resort and spa offers traditional but elegant rooms for travelers and tourists and a dedicated spa equipped with a eucalyptus steam room. So, feel free to get a massage or facial while staying here.
FAQs
Closing Thoughts
Daytona Beach may not get the same attention as Orlando or Miami, but it still ranks among the best tourist destinations in the country and worldwide.
So, whether you enjoy leisurely beach strolls, water sports, or parties, there are plenty of things to do in Daytona Beach for adults.
Use our guide to plan your first or subsequent visit to this beautiful coastline city and have the time of your life!
Looking for more posts on Florida? Start here:
Subscribe to our newsletter and get the best travel tips and inspirational stories delivered monthly. No spam, no sales pitches – TRAVEL!
Brit On The Move™ Travel Resources
Ready to book your next trip? Use these resources that work:
Need more help planning your trip? Check out our Resources Page, highlighting the great companies we trust when traveling.