Things to do in Kansas City, Missouri, is not a tough nut to crack. Kansas is a beautiful city with so much to offer, and it's easy to get lost in this metropolitan area's sights and sounds. From its vibrant art and culture to its world-class museums and landmarks, there is something for everyone in this Midwestern gem. No wonder you can get confused about what to see and what to miss in Fountain City.
Fortunately, you have stumbled upon the right post at the right time. Whether you're a tourist looking to explore the city's captivating attractions or a resident looking to get out and enjoy all Kansas City has to offer, the following guide has it all. So, grab your travel bag and let us explore ten things to do in Kansas City, Missouri.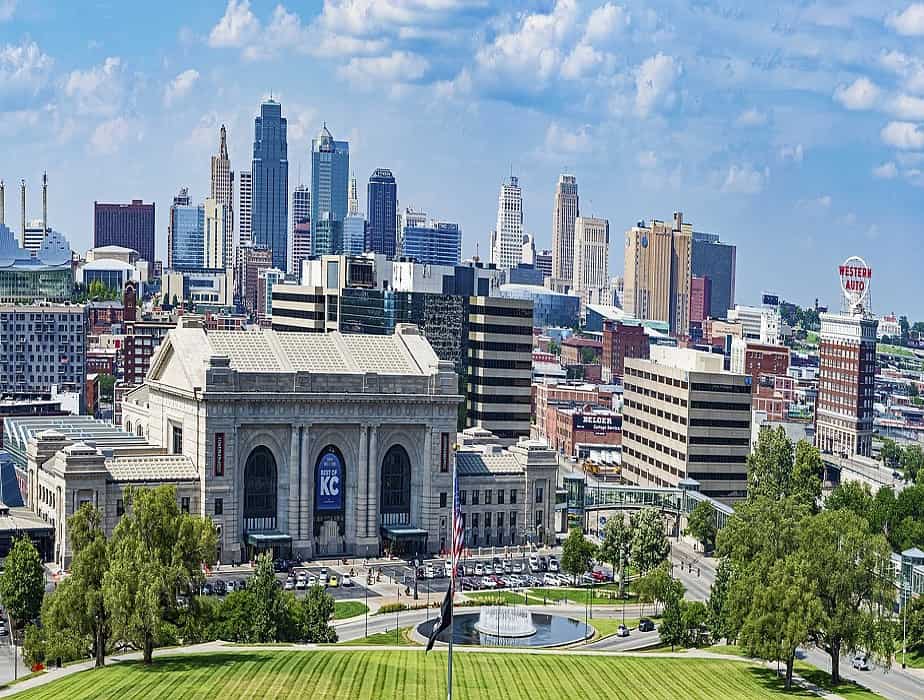 This post may contain affiliate links. Please read our disclosure and privacy policy for more information.
Nelson-Atkins Museum of Art
The Nelson-Atkins Museum of Art is a must-see for anyone in the Midwest. With more than two million objects on display, the museum has something for everyone. The museum has something to offer everyone, from ancient Egyptian artifacts to contemporary art. Additionally, the museum features rotating special exhibits that feature traveling works.
One of the best ways to experience the museum is by taking free tours. These tours are designed for all levels of visitors and cover various topics, from art history to fashion design. You can also explore the museum by checking out its extensive collection catalog or taking advantage of one of its many interactive exhibitions.
If you're looking for family fun, check out one of Nelson-Atkins' special events like Storytime in the Garden or Family Fun Fridays at 2 p.m. Besides, Nelson-Atkins is home to Bloch Lobby. In this peaceful oasis, you can relax while exploring the museum's vast collection after a busy day. And if you need some inspiration (or want some live music), try Artist Spotlights, a new series featuring live music performances throughout the year. Last but not least, don't forget about Picture Day. Families can take photos of their favorite paintings at this event inside the museum.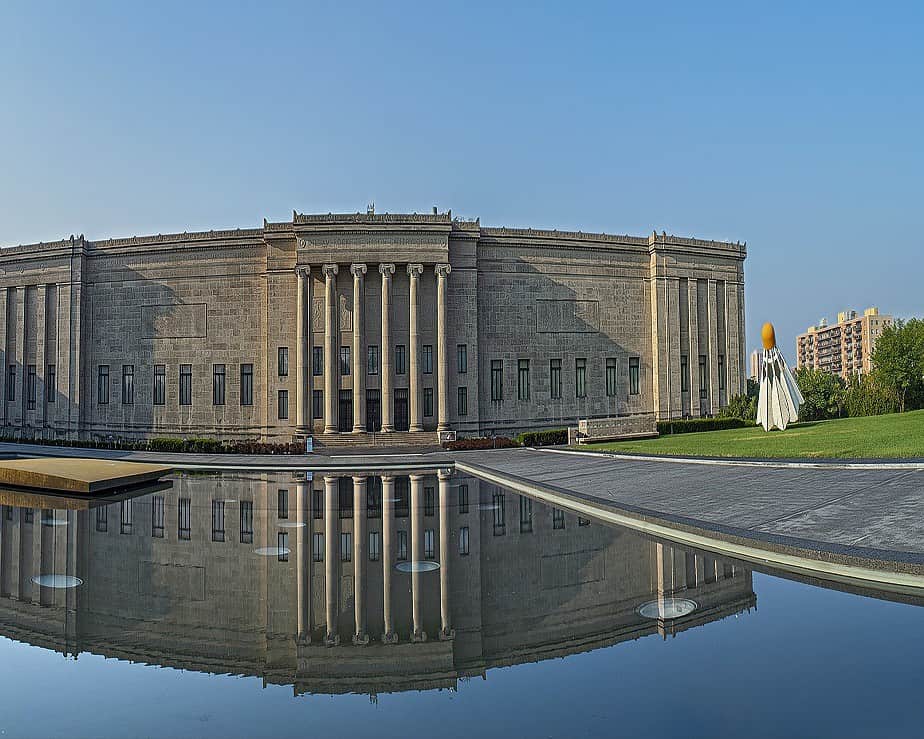 The National World War I Museum at Liberty Memorial
The National World War I Museum at Liberty Memorial is a must-see for anyone interested in WWI history. This 60,000-square-foot facility tells the war story from multiple perspectives, from the battlefield to the home front. You'll explore more than 6,000 artifacts, learn about the contributions of African Americans in WWI, and participate in educational workshops and talks. There are also virtual tours that allow you to experience aspects of the museum like never before.
But that's only part of what makes this museum so unique. The architecture is stunning; you can appreciate it all while wandering the facility. Interactive displays transport you back in time, and special events and programs commemorate WWI's centennial year. Don't forget to check out the Memorial Courtyard and Fountain, a beautiful place to take a break during your visit.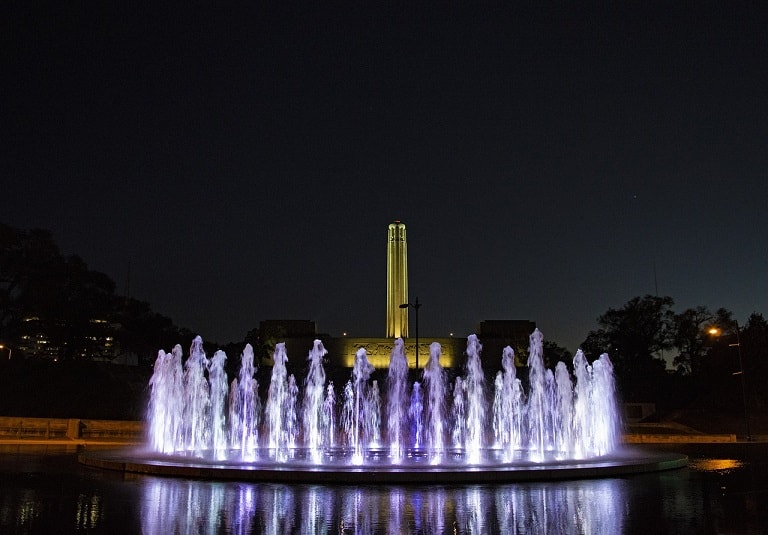 LEGOLAND Discovery Center Kansas
Undoubtedly, Kansas City is one of the most popular tourist destinations in the United States. It is home to some of the world's most iconic attractions and has various things to offer visitors of all ages. Whether you're looking for family fun, educational opportunities, or something different, there's something here.
LEGOLAND Discovery Center Kansas is an indoor family entertainment center located in Kansas City, Kansas, USA. It is one of several LEGOLAND Discovery Centers worldwide and is operated by Merlin Entertainments.
The center features various LEGO-themed attractions, including interactive rides, 4D cinema experiences, LEGO-building stations, and a LEGO-themed play area. It also offers educational programs and workshops for children and families.
The attractions at LEGOLAND Discovery Center Kansas include MINILAND, where visitors can see famous Kansas City landmarks and buildings made entirely out of LEGO bricks, a LEGO Ninjago City Adventure play area, a LEGO-themed ride called Kingdom Quest, and a LEGO Friends Heartlake City area.
At the center, various events are held throughout the year, such as LEGO-building contests and holiday-themed activities.
Related: The Ultimate Guide To Legoland Florida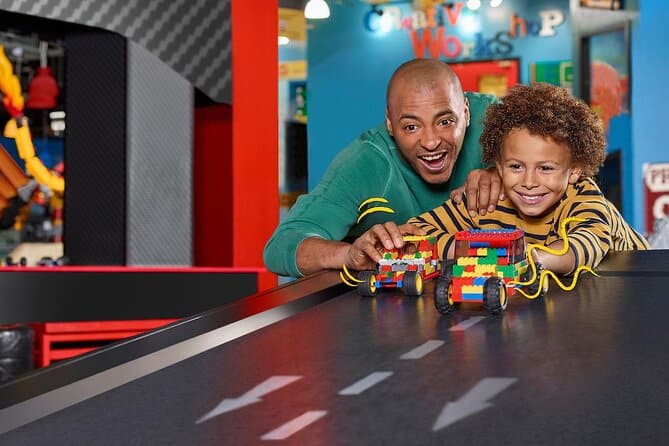 Image Credit: LEGOLAND Discovery Center Kansas
Steamboat Arabia Museum
Another great attraction in Kansas City is the Steamboat Arabia Museum.
The Arabia Steamboat Museum is located in Kansas City, Missouri, and is dedicated to preserving and displaying artifacts recovered from Arabia, a steamboat that sank in the Missouri River in 1856. The boat carried a cargo of goods, including clothing, tools, and household items, intended for frontier settlers in the West.
The steamboat was buried under layers of mud and silt for over 130 years until it was rediscovered in the 1980s by a group of archaeologists and salvagers. The museum was established in 1991 to showcase the recovered artifacts, which provide a unique glimpse into life on the American frontier in the mid-19th century.
The museum features a variety of exhibits, including displays of recovered items such as dishes, shoes, and tools, as well as interactive exhibits that allow visitors to experience life on the frontier. In addition to the exhibits, the museum also houses a research library and offers educational programs for visitors of all ages. It's also a place where students visit as a part of their studies and often publish essays.
Pro Tip: If you need help with essay writing services or content, check out Custom Writings.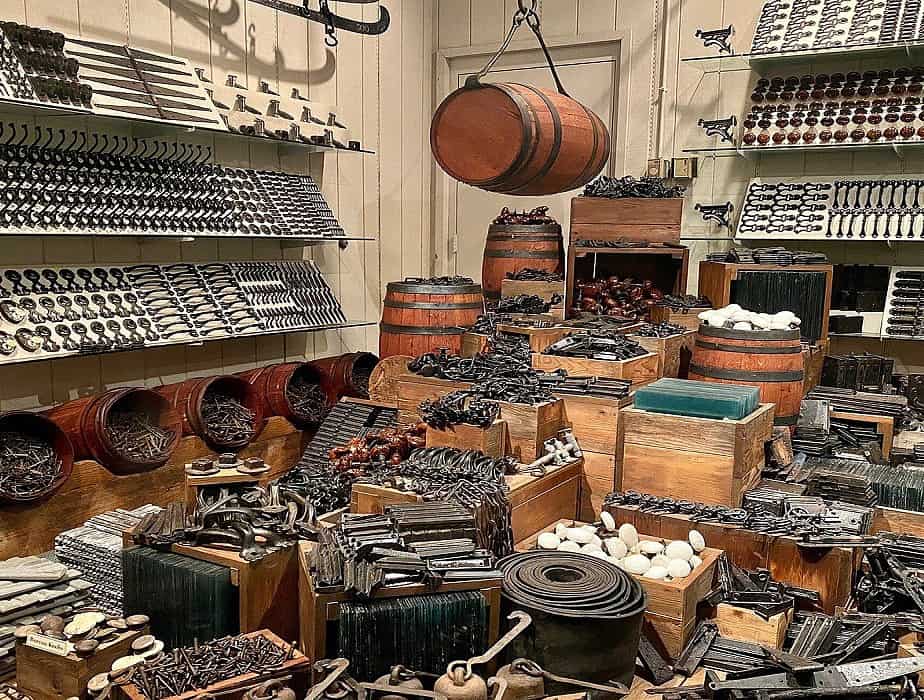 Kansas City Zoo
The Kansas City Zoo is home to some fascinating and rare animal species, which makes for an exciting visit. It's by far one of the most popular things to do in Kansas City, Missouri. Located in the city's heart, the zoo provides a window into local biodiversity. From leopards to zebras, visitors can explore a variety of unique animals that live in the area. In addition to animal exhibitions, educational talks and displays provide valuable information about these creatures.
Several exciting events and programs are perfect for all ages. From special workshops on wildlife conservation to family-friendly activities like petting zoos, there's something for everyone at the Kansas City Zoo. And if you're looking for an opportunity to learn more about nature, don't miss the zoo's nature walks or bird-watching tours.
Finally, please stop by one of our fun and interactive activities like obstacle courses or giant Jenga towers. These activities will allow you to get close to nature while having fun. And if that's not enough, check out the seasonal specials and programs that offer unique opportunities to spot wild animals in their natural habitats. Visiting the Kansas City Zoo is a great way to learn about local biodiversity and fascinating animal species.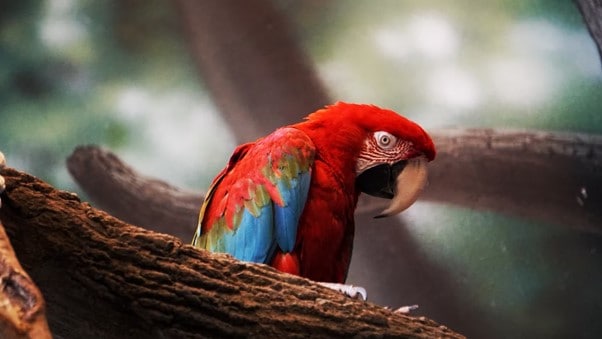 Kemper Museum of Contemporary Art
The Kemper Museum of Contemporary Art is a must-see for art lovers in the St. Louis area. With a searchable database of exhibits, an overview of the museum's mission, collections, and programming, and information on featured artists and events, this museum has something for everyone. Whether you're a fan of contemporary art or just looking to learn more about it, the Kemper Museum has everything you need.
One of the great features of the Kemper Museum is its expansive collection of contemporary art. In this fascinating museum, you can explore everything from painting to sculpture to video art. You can also find pieces by well-known artists like Jeff Koons and Roy Lichtenstein. And don't forget about the rotating exhibitions. There's always something new to see at the Kemper Museum.
While visiting the Kemper Museum is an experience you won't want to miss, be prepared with some tips before you go. For example, know what tickets you need and how much they cost before purchasing. And remember that children under 12 are free with an adult admission ticket (saving the kids some money while they enjoy some great artwork). Ultimately, consider donating to support the museum's ongoing programming. Your donation will go a long way toward helping to keep the Kemper Museum thriving.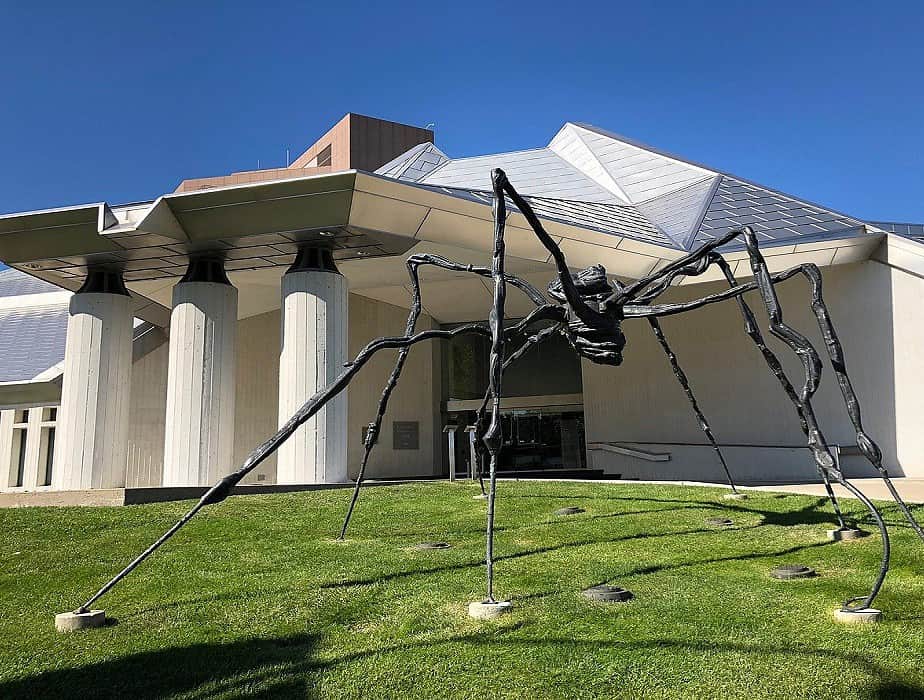 Hallmark Visitors Center
Are you a fan of Hallmark? If so, you won't miss the chance to explore the fascinating history of the iconic American brand at the Hallmark Visitors Center at Crown Center in Kansas City. Since 1910, Hallmark has been a part of our lives, from cards to gifts, and the Visitors Center is the perfect place to learn more about its history.
The Hallmark Visitors Center is located in the Crown Center complex and tells how Joy Hall created an international institution based on caring. The center displays the company's history, including interactive stations and a movie. Also, Kaleidoscope, a place for kids to be creative, is open to kids of all ages and has tools and help from experts to help kids use their imaginations. Sessions last 50 minutes and are free of charge. This allows children to explore their creativity while learning about the greeting card industry in one place.
The Hallmark Visitors Center is one of the things to do in Kansas City, Missouri that most people do not even know exists!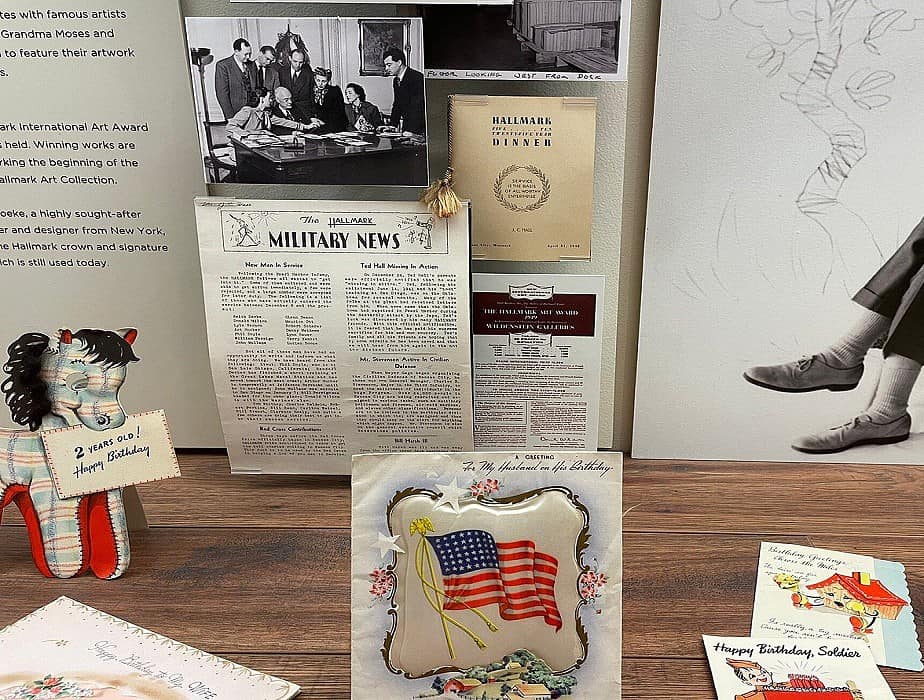 National Museum of Toys and Miniatures
Have you ever wanted to explore the world of antique toys and miniature masterpieces? If so, then the National Museum of Toys and Miniatures is the perfect place for you. With over 72,000 items in its collection, the museum is home to some of the most unique and interesting antiques, toys, miniatures, and collectibles worldwide. Founded in 1982 by Mary Harris Francis and Barbara Marshall's private collections, this fascinating museum resides on the University of Missouri–Kansas City campus.
The 33,000 square feet of the National Museum of Toys and Miniatures can be explored differently by people there. Some people like to look at its old toys, which include figures, dolls, games like Telematic Radio Orphan Annie Pin (1938), lead soldiers (with molds), and agate marbles. Special events like marble tournaments, Saturday morning cartoons, and cereal bowls allow adults to relive their childhood memories. Whether you're a toy collector or not, there's no doubt that you'll enjoy exploring this fascinating museum.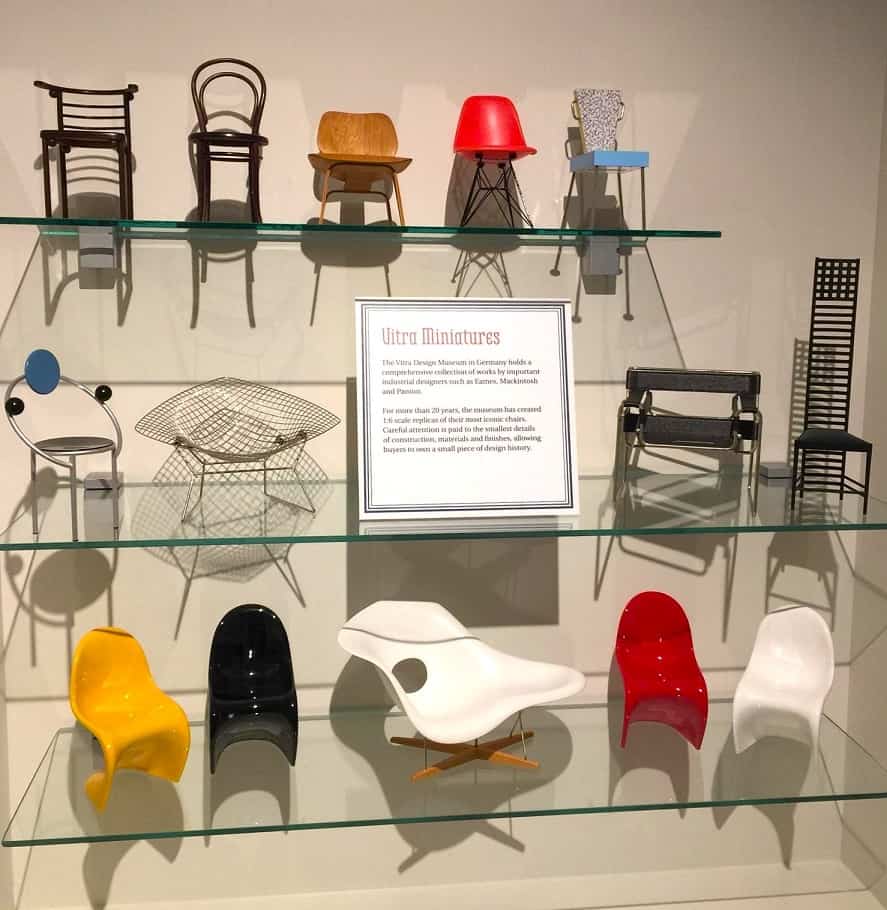 Westport Neighborhood
Westport is a famous and popular place to visit in Kansas City. It got its name because it was the westernmost settlement before pioneers started moving west. The neighborhood is known for its trendy restaurants, boutiques, antique stores, and galleries. It also has many of the city's newest theaters and concerts. Beyond the standard attractions found in any other part of Kansas City, Westport offers a unique experience that is not to be missed.
Take a walk down memory lane at the Harris House Museum, which tells the story of Westport from over 150 years ago. During the Civil War, this area played an important role as it was the site of the battle of Westport, which ended it. Today, Westport is a thriving neighborhood with plenty to offer visitors year-round, from festivals and concerts in the summer to fantastic holiday decorations in the winter. You can also check out the newly remodeled Country Club Plaza, which has designer stores and exciting restaurants, or go to Loose Park, just south of Westport, and walk through the beautiful gardens there.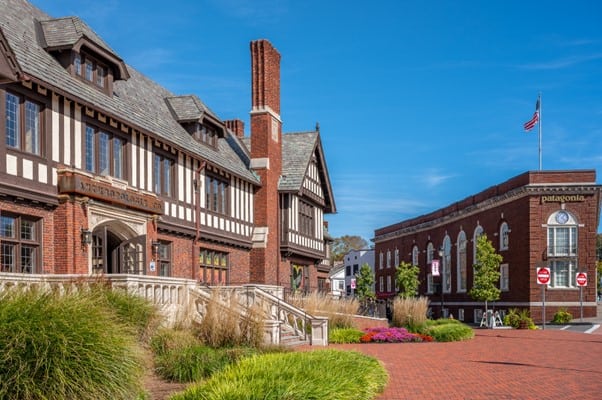 FAQs
Is Kansas City, MO, worth visiting?
Yes! Kansas City, MO, is a great place to visit. The city has many things to do and see, from its vibrant nightlife and entertainment scene to its many cultural attractions and historical sites.
What is the number 1 attraction in Kansas?
The National World War I Museum at Liberty Memorial is the number one attraction in Kansas. It is the only accredited museum in Kansas dedicated to this era of history. The museum contains collections of artifacts and media related to the First World War, telling the stories of all those who lived through and fought in the conflict.
What are the best outdoor activities in Kansas City?
Some of the best outdoor activities in Kansas City include riverboat and architecture tours, golfing, visiting the many parks and trails, and exploring local nature reserves and historical sites. Kansas City is also home to numerous outdoor music festivals, including Jazz in the Woods, Crossroads Music Festival, and Boulevardia.
What time zone is Kansas in?
Kansas is in the Central Time Zone, 6 hours behind Coordinated Universal Time (UTC). In the summer, the Central Time Zone is set to Daylight Savings Time (DST), moving an additional hour behind UTC and 5 hours behind UTC.
Does Kansas have pro-sports teams?
Yes, Kansas has several professional sports teams. The state is home to Major League Soccer Sporting Kansas City and the National Basketball Association team Kansas City Kings. The Kansas City Chiefs of the National Football League also play nearby in Missouri.
Kansas City also has plenty to offer visitors who want to stay nearby without having to leave the city limits. These include Arrowhead Stadium, where NFL games are played, and Kauffman Stadium, where baseball games and other events occur. So, you can go with the flow and try your hand at sports betting in Kansas. Not to forget, the infamous DraftKings Kansas promo code will always give you a strong foothold while you place bets on your dream in the dream city. There are also many restaurants, shopping malls, and nightlife options within easy reach if you want some downtime after exploring these fantastic attractions.
Closing Thoughts About Things To Do In Kansas City, Missouri
There are many fun things to do in Kansas City, Missouri, and this guide will help you discover the best and most unusual. Whether you're looking for unique attractions like the National Museum of Toys and Miniatures or historic architecture like the Nelson-Atkins Museum of Art, this guide has everything you need to know. So, pack your bags and set out on your landmark journey in an organized way now!
Author's Bio: Erik is a professional content writer and a singer by passion. He started as a preschool teacher after completing his Master's in English. An admitted sports fanatic, he grazes her addiction to soccer by watching weekend matches. He is passionate about writing and loves to help people learn new things.
Looking For More? Start Here:
We participate in the Amazon Services LLC Associates Program, an affiliate advertising program designed to provide a means for us to earn fees by linking to Amazon.com and affiliated sites.
Brit On The Move™ Travel Resources
Ready to book your next trip? Use these resources that work:
Need more help planning your trip? Check out our Resources Page, highlighting the great companies we trust when traveling.