Amelia Island, Florida, is a captivating coastal destination known for its immaculate beaches, rich history, and incredible Southern charm. It is located on Florida's northeast coast and offers a unique blend of natural beauty, cultural heritage, and relaxed elegance.
Visitors can relax on long sandy beaches, explore the island's well-preserved historic district with its Victorian-era architecture, enjoy outdoor activities such as golfing and fishing, and savor delectable seafood cuisine.
Amelia Island beckons travelers seeking a tranquil and captivating escape from colder climates with its picturesque landscapes, warm hospitality, and laid-back atmosphere.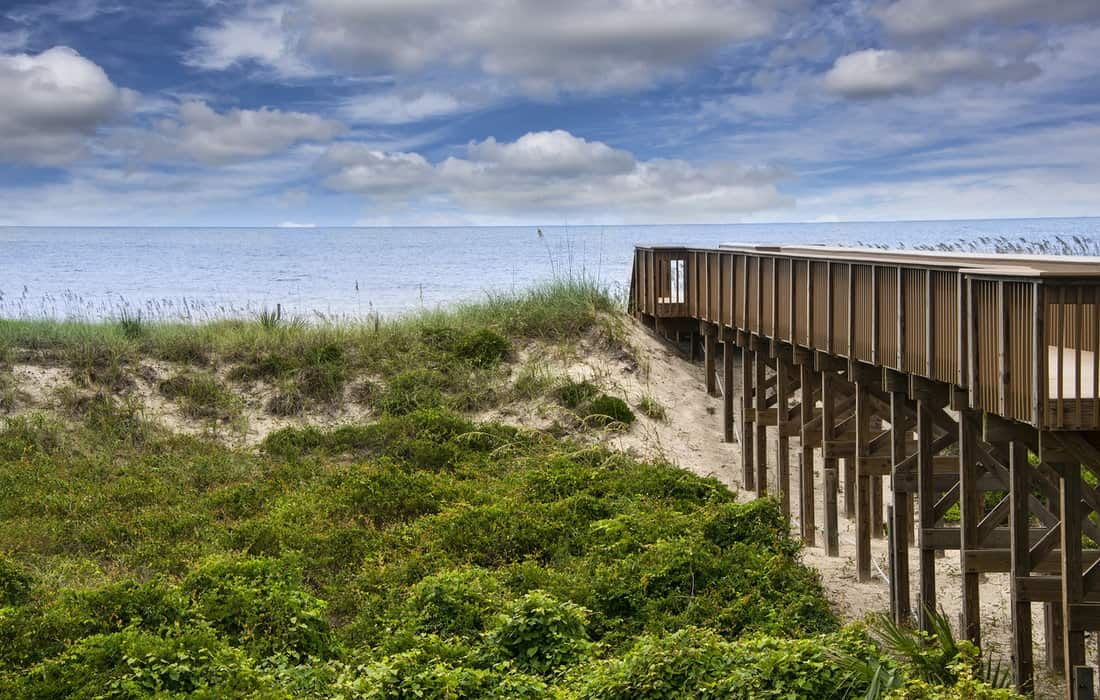 This post may contain affiliate links. Please read our disclosure and privacy policy for more information.
An Introduction to Snowbirding and Why Choose Amelia Island?
Snowbirding is when retired or semi-retired people whose primary residences are in colder climates choose to spend winter months at a vacation home in warmer areas such as Florida, Arizona, and Nevada.
Some snowbirds own or partially own some Amelia Island real estate, while others stay in hotels or live in one of the many Amelia Island vacation rentals available. Florida is the most popular destination state for snowbirds who reside in the northeast for most of the year. Although snowbirds from all over the country also choose to spend their winters in Florida. Florida snowbird season lasts from the end of October through the start of April.
Florida has several super popular snowbird winter destinations, including Orlando, Miami, Tampa, and more. So, why do some Florida snowbirds choose Amelia Island over those other more popular locales? Well, there are two primary reasons.
First, Amelia Island has several beaches that easily rival other more popular beaches in areas like Miami, both in beauty and comfort. However, the Amelia Island beaches are completely uncrowded most of the time because Amelia Island is neither a popular family vacation destination nor a popular spring break destination.
Amelia Island is also a trendy golf destination because it has five of the most beautiful courses in the world, and the World Golf Hall of Fame is located there. It has been called "Northeast Florida's First Coast of Golf."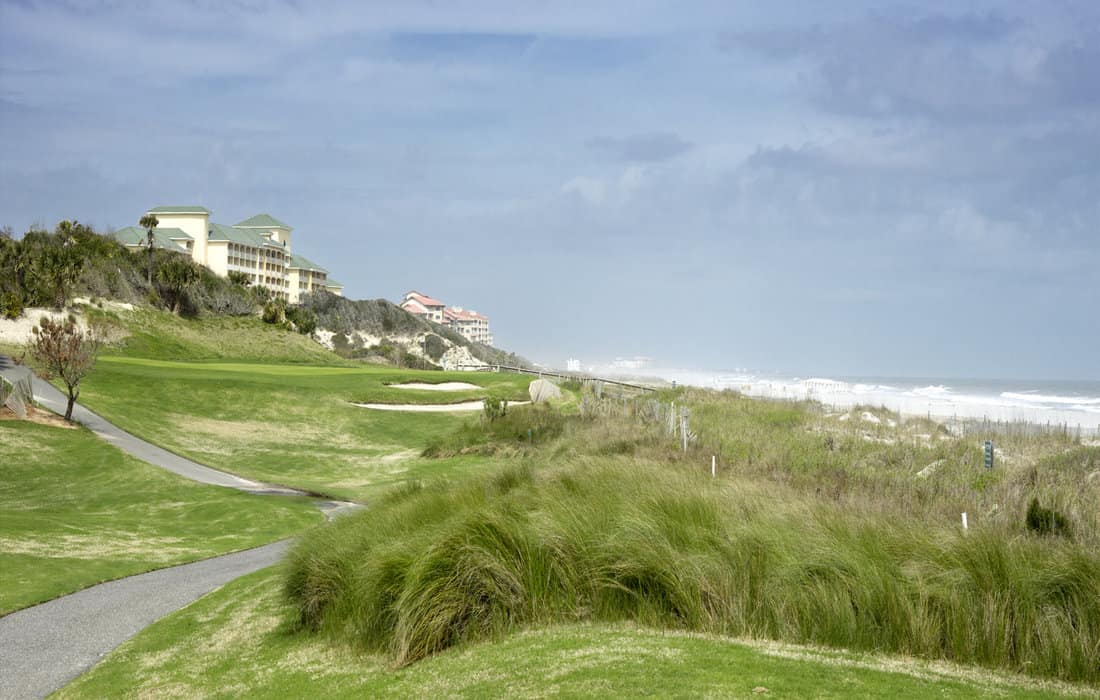 The Weather and Climate of Amelia Island's Snowbird Months
Amelia Island's weather is mild and pleasant during winter, making it an ideal destination for those seeking a retreat from colder climates. With its subtropical climate over the winter, the island enjoys relatively comfortable temperatures and fewer crowds compared to the peak tourist season.
During winter, which spans from December to February, Amelia Island experiences average high temperatures ranging from the low 60s to mid-70s Fahrenheit, while nighttime temperatures range from the mid-40s to low 50s Fahrenheit. While more relaxed than the summer, these temperatures still provide an enjoyable environment for outdoor activities and exploring the island's natural beauty.
Precipitation during the winter is lower than other seasons, with an average monthly rainfall of around 2-3 inches. Visitors can expect a mix of sunny and partly cloudy days, allowing ample opportunities to enjoy outdoor pursuits such as biking and golfing. It's advisable to pack layers and light jackets for cooler evenings and mornings, as well as sunscreen for the sunnier days.
The Best Time to Visit Amelia Island and How to Get There
As a snowbird, the best time to visit Amelia Island will be during the coldest winter months in your home state. Visiting during the winter also means you will be on the island during the least crowded and most temperate times of the year. However, consider staying for at least part of the spring because it offers opportunities to participate in events like the Amelia Island Concours d'Elegance, a renowned classic car show, and the Isle of Eight Flags Shrimp Festival.
In terms of how exactly to get to Amelia Island will depend on where you are driving and flying from. Regardless, because it is an island, there are only two main ways to get onto the island once you have landed or driven into Florida. You can go over the George Crady Bridge from the south of Amelia Island, or you can travel over the Thomas J. Shave Jr. Bridge, which connects to Amelia Island from the west.
If you fly there, you can use a rental car to get you there and use it for the duration of your stay. You can also have a vehicle that you own shipped from your primary residence to Amelia Island. Shipping a car might be a more cost-effective option for those staying in Florida for more than a month, which will be the majority of snowbirds.
The Top Activities and Attractions in Amelia Island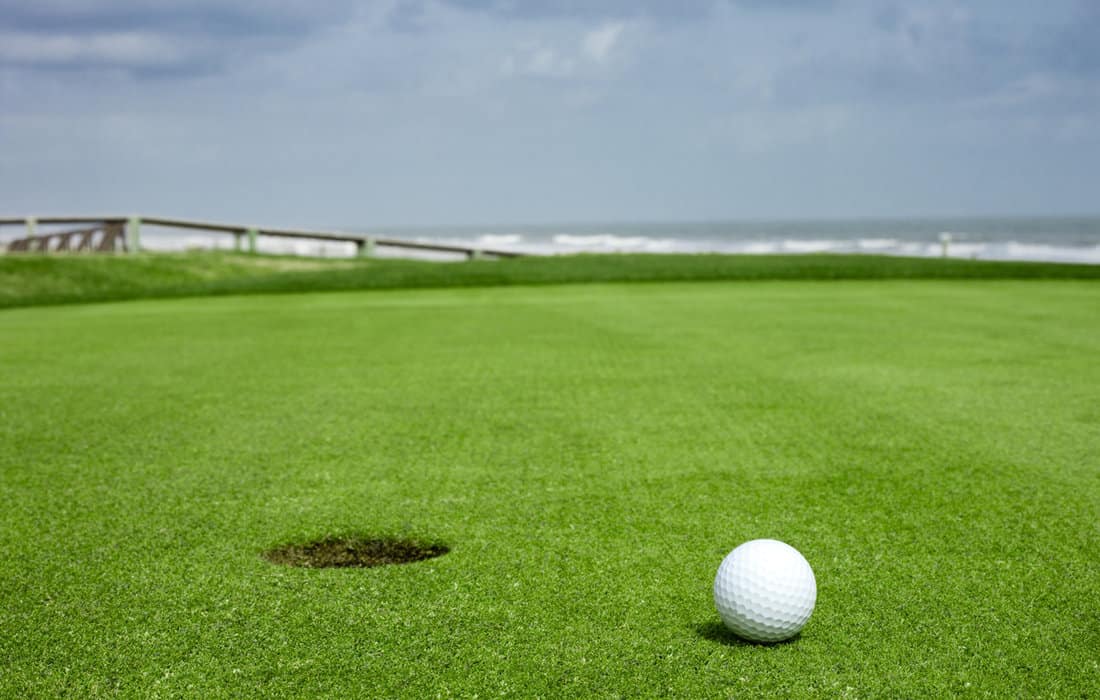 As previously mentioned, the island is a top destination for golf lovers. It was named one of the "25 best golf destinations in the world." Here are all the golf courses located on Amelia Island:
Fernandina Beach Golf Club
This course has 27 unique holes and also has a driving range.
Ritz Carlton Golf Course
This course is part of the Ritz Carlton Hotel & Resort and right on the beach like the hotel. Anyone can use this course, but Ritz guests get priority tee times with discounted pricing.
Amelia River Club
This is an 18-hole course with beautiful surrounding forests and marshes. It includes a state-of-the-art practice facility.
Omni Amelia Island Resort
It is hard to top this one because it has three golf courses and multiple pools, spas, and restaurants.
Golf Club of Amelia Island
Considered a "top 10 golf resort" worldwide, this 18-hole course also has tennis courts and a private beach club.
Don't forget, the World Golf Hall of Fame is also here! Several practice facilities and driving ranges are also available to hone your swing before you hit these world-renowned courses.
Beaches Of Amelia Island
The beaches of Amelia Island bear just as much weight of the attraction as the golf, if not more. These beaches boast the pristine beauty you would expect from a Florida beach and are considerably less overrun by crowds of young families and college partners. You can enjoy the sun, waves, breeze, and view with as much personal space and peace as you desire.
These are the different beaches you can visit during your stay:
Fort Clinch State Park
This is a state park, so there is a small fee for vehicles and bikes. The prices are more than worth it, as these are some of Florida's cleanest and most secluded beaches.
Seaside Park
With a boardwalk and several popular restaurants nearby, combined with its central location, Seaside Park is one of the liveliest beaches on Amelia Island.
Fernandina Beach
As Amelia Island's most famous beach, Fernandina Beach, Florida, also known as Main Beach Park, is one of the few beaches that will fill up regularly, so always aim to arrive early. Otherwise, enjoy the fabulous beach, volleyball, picnic area, recreational court, skate park, and more. Fernandina Beach hotels also tend to book the fastest, so schedule your early stay!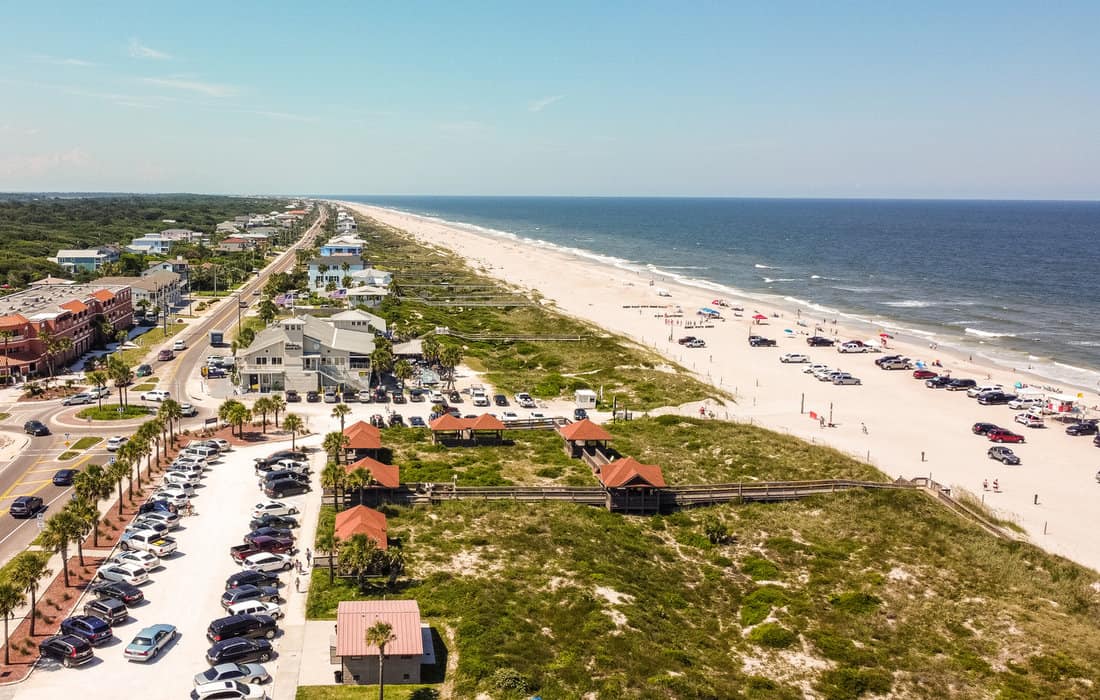 Peters Point Beachfront Park
One of the least crowded beaches on the island, Peters Point Beachfront Park is one of the better spots for fishing in the surf and some seclusion.
North Beach Park
North Beach Park does not have restrooms, which makes it one of the least-used beaches on the island, especially for families. So, this might be your best bet if you would like a quiet beach experience on Amelia Island.
Amelia Island State Park
The southernmost beach on Amelia Island features the ability to horse ride and even drive off-road vehicles onto the beach. You can also rent kayaks and canoes at Amelia Island State Park.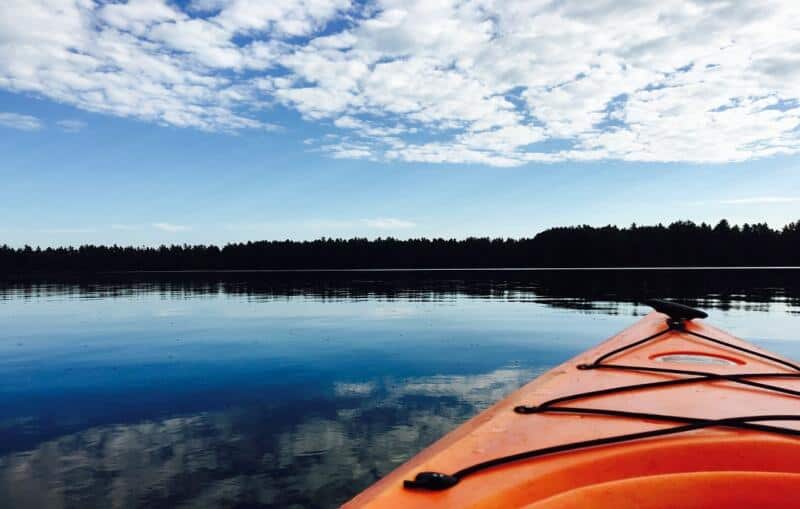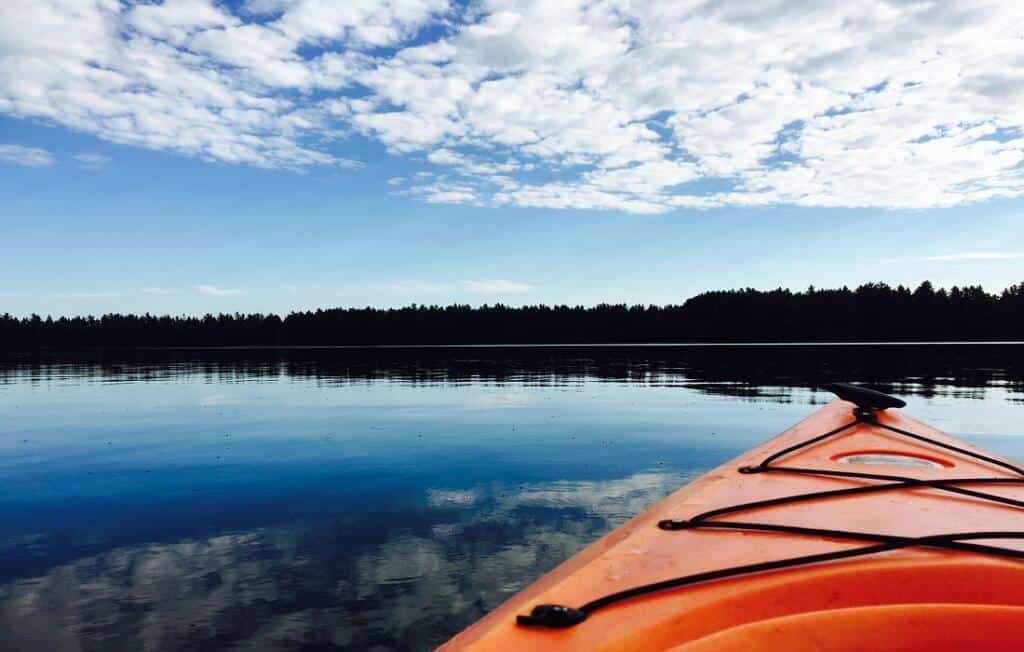 Burney Park
Burney Park is quite quaint and one of the better spots for fishing. It is also registered as a historical site.
Amelia Island offers incredible fishing opportunities. There are dozens of options for boat rentals or fishing trips to hit the best spots on the rivers, inlets, or off the coast. George Crady Bridge Fishing Pier State Park offers visitors the chance to pier fishing. Additionally, you can always fish in the surf at one of the many beaches.
Many other things to do on Amelia Island include historic tours, three museums, dozens of bars, restaurants, shopping places, and much more!
Snowbird-Friendly Accommodations: Where to Stay and How to Find the Best Deals
Being a popular vacation destination for golf enthusiasts and snowbirds alike, there is no shortage of beautiful hotels and inns to hang your hat at during your winter stay on Amelia Island. From boutique inns to quaint B&Bs to luxury hotels for those without vacation homes or timeshares, this island includes accommodations of any style, depending on what floats your boat.
If you are looking for cheap snowbird rentals in Florida, finding a deal on your hotel stay in Amelia Island will be pretty straightforward. You have to plan, research, and compare shops. It will also help if you book your stay well in advance as the earlier you book a hotel or B&B stay, it is typically cheaper. It would be best if you also tried to book directly instead of through popular third-party travel sites like Expedia, as you can sometimes get the same deal minus the third-party website's fees. Finally, as a snowbird, you will likely be staying for several straight weeks at the least. See if any discounts are associated with extended stays of a month or more.
These are some of the most popular Amelia Island hotels, bed & breakfasts, and inns:
Ritz Carlton Hotel
The name is what you would expect of a Ritz Carlton, a beachfront hotel with a large pool and direct beach access. It even has a golf course. This is one of just a handful of Amelia Island hotels located directly next to the beach.
Blue Heron Inn
Seaside on Fernandina Beach, this bed & breakfast is for lovers of rustic and antique settings. There are tons of things to do nearby.
Elizabeth Pointe Lodge
This hotel is worth it because it is one of the more expensive options for your stay. Every room has an ocean or sunset view, complimentary wine, and snacks, which most certainly qualify as a luxury experience.
Amelia Schoolhouse Inn
A boutique inn located right near several island points of interest. It is one of the cheaper options available.
Embracing the Amelia Island Lifestyle: Dining, Shopping, and Relaxation Tips for Snowbirds
Amelia Island is a tremendously popular location for "al fresco dining." This means it is a favorite destination for outdoor dining. The weather is beautiful and relatively temperate at around 60 degrees during the day, and the unimpeachable coast views from many Amelia Island restaurants also make lifetime memories for many.
There is no shortage of places to spend those retirement savings. The shopping is split between smaller shopping centers, boutiques, cigar shops, and mom-and-pop shops. There truly is something for everyone regarding the shopping scene in Amelia Island, Florida.
When it comes to kicking back and relaxing in Amelia Island, Florida, you will find yourself on cloud nine. You have over 13 miles of gorgeous and pristine beaches to lounge on in the sun. You also have the world-famous golf scene to immerse yourself in for a low-key experience. However, there are several spas and wellness centers as well. This includes nail spas, massage centers, and more!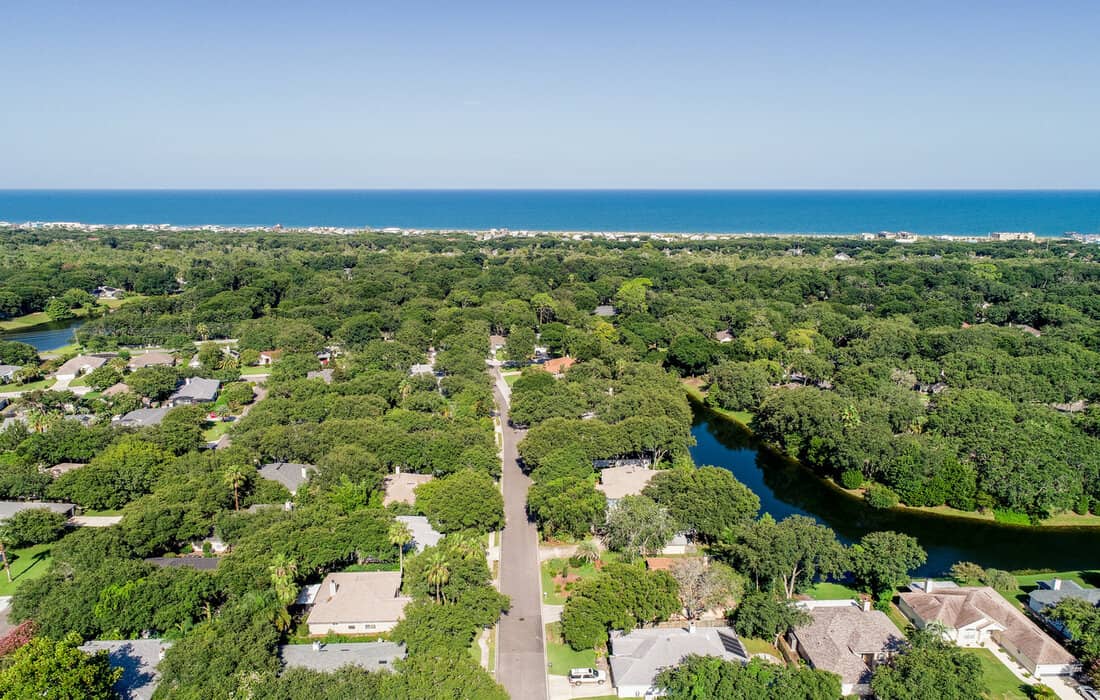 FAQs
Where is Amelia Island?
Amelia Island is one of the most northern points on Florida's Atlantic coast. It is part of the Sea Islands chain, extending from Florida's coast to South Carolina's. It is 15 miles east of I-95 if you are traveling by car.
How far is Amelia Island from Orlando?
Amelia Island is over a hundred and fifty miles away from Orlando. This means it will take two and a half and three hours to drive to Orlando from Amelia Island or vice versa.
What is there to do in Amelia Island?
There are a bunch of entertaining this to do on Amelia Island. This includes golfing, shopping, relaxing on the beach, visiting historical sites or museums, and much more!
How do I get to Amelia Island?
To get to Amelia Island from mainland Florida in a vehicle, you can cross the George Crady Bridge from the south of Amelia Island or the Thomas J. Shave Jr. Bridge, which connects to Amelia Island from the west. The closest airport is Jacksonville International Airport which is about a 30-minute drive if you rent a car or take a taxi or ride-share.
How far is Amelia Island from Jacksonville?
It is about thirty miles from Jacksonville, about a forty-minute drive. You can also get a shuttle bus or taxi to Amelia Island from the airport, which will likely take slightly longer than if you drove yourself.
When do snowbirds leave Florida?
Most snowbirds leave Florida in March and April, with exceptions who leave earlier and a few who leave later. It will always depend on the snowbird's situation, including their finances, work, and personal obligations back at their permanent home.
How many snowbirds live in Florida?
As of 2023, the estimated number of people spending only one month or more per year in Florida is about one million. This means Florida has about one million snowbirds.
Closing Thoughts
Amelia Island in Florida is known for its attractive qualities that appeal to snowbirds or individuals who migrate seasonally to warmer climates during winter. Amelia Island enjoys a mild and pleasant climate, especially during winter.
The island has a friendly and welcoming community. Snowbirds can enjoy a sense of belonging and make new connections with locals and other visitors.
Author Bio:
Matt Osborn is a blogger with experience writing in the automotive, travel, relocation, fitness, and music industries. He is a frequent visitor to Florida, Maryland, and Pennsylvania. In his spare time, he likes to play guitar and read.
Looking For More? Start Here:
We participate in the Amazon Services LLC Associates Program, an affiliate advertising program designed to provide a means for us to earn fees by linking to Amazon.com and affiliated sites.
Subscribe to our newsletter and get the best travel tips and inspirational stories delivered monthly. No spam, no sales pitches – TRAVEL!
Brit On The Move™ Travel Resources
Ready to book your next trip? Use these resources that work:
Need more help planning your trip? Check out our Resources Page, highlighting the great companies we trust when traveling.