Regarding romantic gestures, few experiences can rival the enchantment of a romantic beach dinner. Imagine being on a sandy beach holding the hands of your partner while enjoying the beautiful sunset and waves from the golden glove ocean, creating a warm and romantic scenario for the perfect date.
Add a beautifully decorated table for two, adorned with flickering candles and a tempting spread of culinary delights to this idyllic setting. Let's take you on a journey to discover the top 20 romantic beach dinner ideas, each offering unique ambiance, flavors, and unforgettable moments.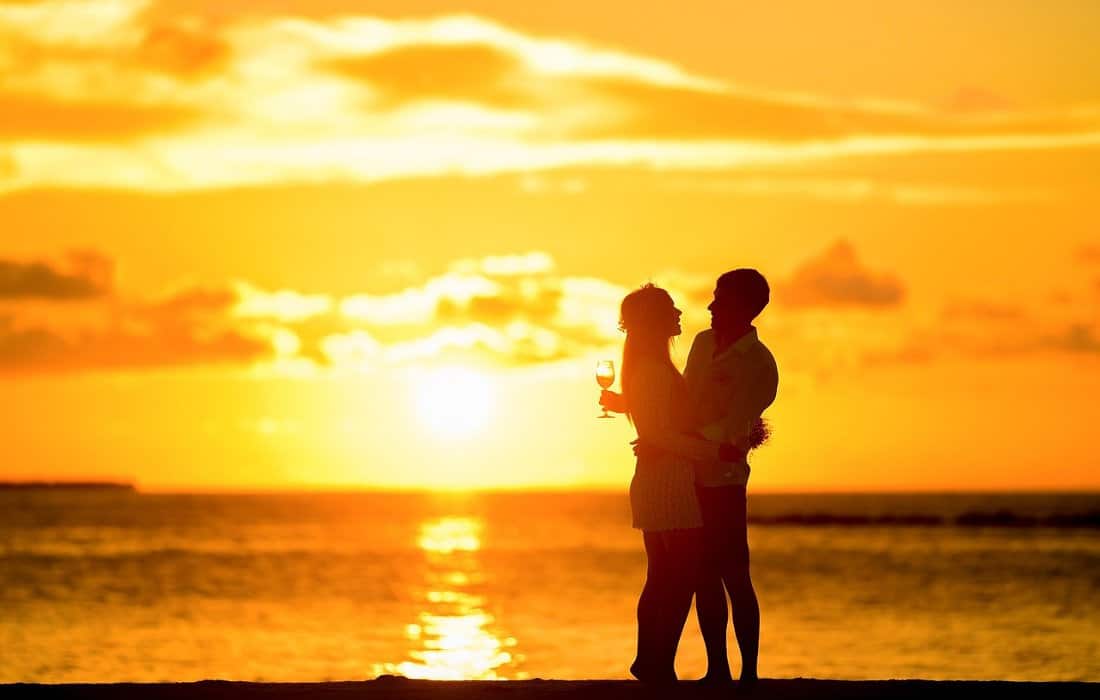 This post may contain affiliate links. Please read our disclosure and privacy policy for more information.
1. Picnic on the Beach
Embrace simplicity with a romantic beach picnic. Pack a basket with gourmet sandwiches, fresh fruits, and a chilled bottle of champagne. Spread a cozy blanket on the sand, and let the sound of waves hum you as you indulge under a delightful open sky and create memories that will last a lifetime.
2. Candlelit Dinner in a Cabana
Elevate the romance by reserving a private cabana on the beach. You can make yourself comfortable with a private Cabana and surround your loved one with elegant, designed candles. The best thing about this idea is you can enjoy a multi-course meal prepared by a professional personal chef specially for your table. The privacy and exclusivity of a beachfront cabana create an intimate setting for a truly memorable evening. As you dine under the sky, the soothing sounds of the waves can make you fall in love with them.
3. Barbecue by the Bonfire
Add a touch of warmth and intimacy to your beach dinner with a barbecue by the bonfire. Grill succulent seafood, marinated meats, and a medley of grilled vegetables while you and your loved one cozy up by making the bonfire. With the help of a fully relaxed and rustic environment, the stage can become a perfect and memorable dining place for the best experience with your partner. Share stories, laughter, and delicious food as the night sky twinkles above you.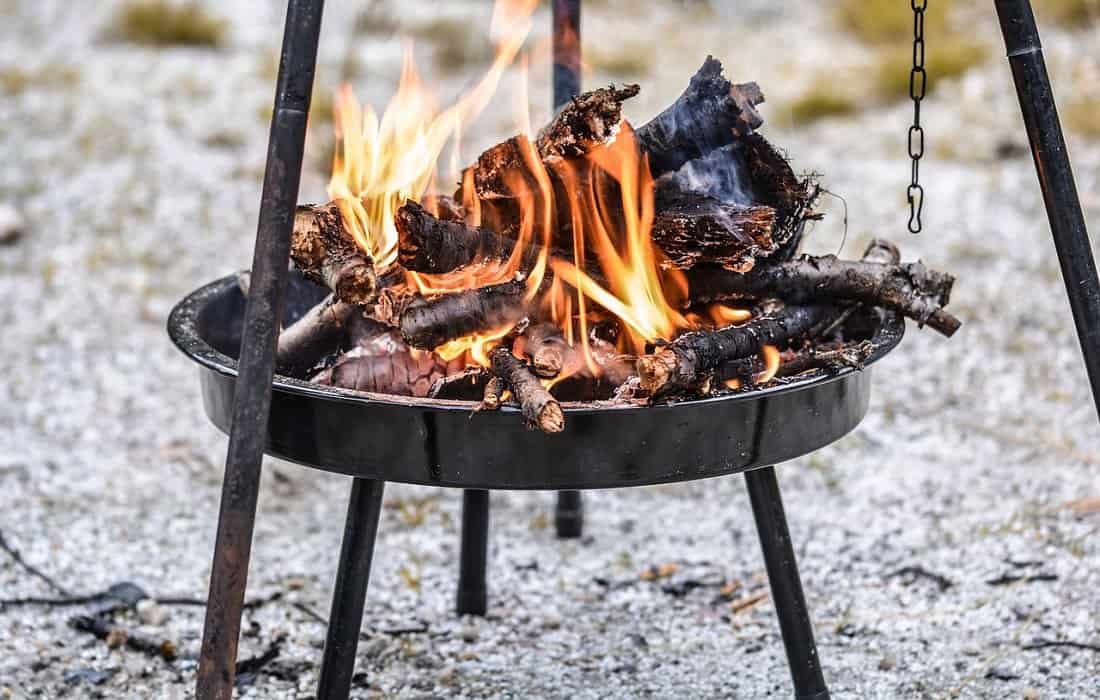 4. Sunset Beach Picnic
Plan your beach dinner to match the breathtaking beauty of a sunset. Set up a romantic picnic spread with gourmet snacks, cheeses, and a bottle of your favorite wine. The best thing that you can feel on a beach is sunset. When the sun goes down the horizon, you will be able to enjoy the colorful and unique nature of the sky, and it will be a unique and mesmerizing experience for couples. Relax in the warm glow of the setting sun as you toast to your love and watch the sky transform into a canvas of vibrant hues.
5. Beachfront Champagne Toast
Celebrate your love with a beachfront champagne toast. Choose the best spot on the beach according to your cup of tea, set up the location with a small table and chair, and finally, uncork the bottle of your favorite champagne. With the glasses in your hands, you can enjoy the beach's mesmerizing beauty; the bubbly liveness will work as a romantic act. Sip the sparkling nectar, feel the sand beneath your toes, and revel in the joy of being together in this romantic setting.
6. Seafood Extravaganza
Indulge in an extravagant seafood feast right on the beach. Let the ocean flavors take center stage, from freshly shucked oysters to succulent lobster tails. The calmness of crashing waves from the sea in the background can be a great moment with your loved one. Let the salty freshness of the seafood tantalize your taste buds and create an unforgettable kitchen experience.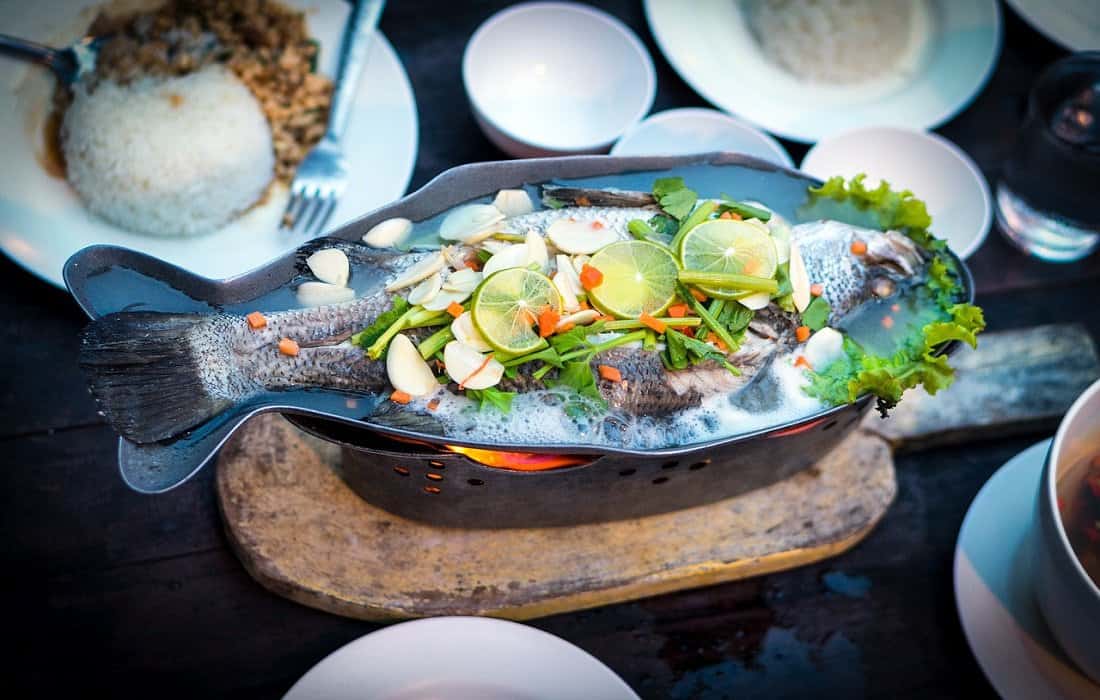 7. Tropical-themed Dinner
Transport yourselves to a tropical paradise with a themed beach dinner. Decorate your dining area with vibrant flowers, palm leaves, and colorful lanterns. Serve tropical cocktails, exotic fruits, and dishes inspired by the flavors of the Caribbean or Southeast Asia. The vibrant colors and bold flavors will create an unforgettable dining experience.
8. Beachside Wine Tasting
For wine enthusiasts, beachside wine tasting is a romantic and cultured option. Set up a table with a selection of wines and accompanying cheeses. Enjoy each wine as you discuss its unique characteristics while enjoying the calming sounds of the ocean waves. As the sun sets, the colors of the sky mirroring the hues of your wine, you'll find yourselves lost in a sensual journey that combines the best of nature and the grape.
9. Mediterranean Delights
Mediterranean delight can be a great way to start your journey through meditation with a dinner inspired by different cultures and favorites in Italy, Greece, and Spain. From Greek mezze and Italian antipasti to Spanish paella, delight in a feast that showcases the diverse cuisine of the Mediterranean region. The combination of savory flavors and coastal views will take you to the sun-soaked shores of Southern Europe. Take your partner and yourself in the simplicity of olive oil and the richness of feta cheese that brings the Mediterranean to your palate.
10. Beachside Fondue
Ignite the romance with a beachside fondue experience. Please set up a fondue pot with melted chocolate or cheese and surround it with fresh fruits, bread, and other dippable treats. The interactive nature of Fondue encourages intimate conversations and shared moments. Dip strawberries into the velvety chocolate or twirl pieces of bread into the gooey cheese as you playfully feed each other and create an atmosphere of lighthearted romance.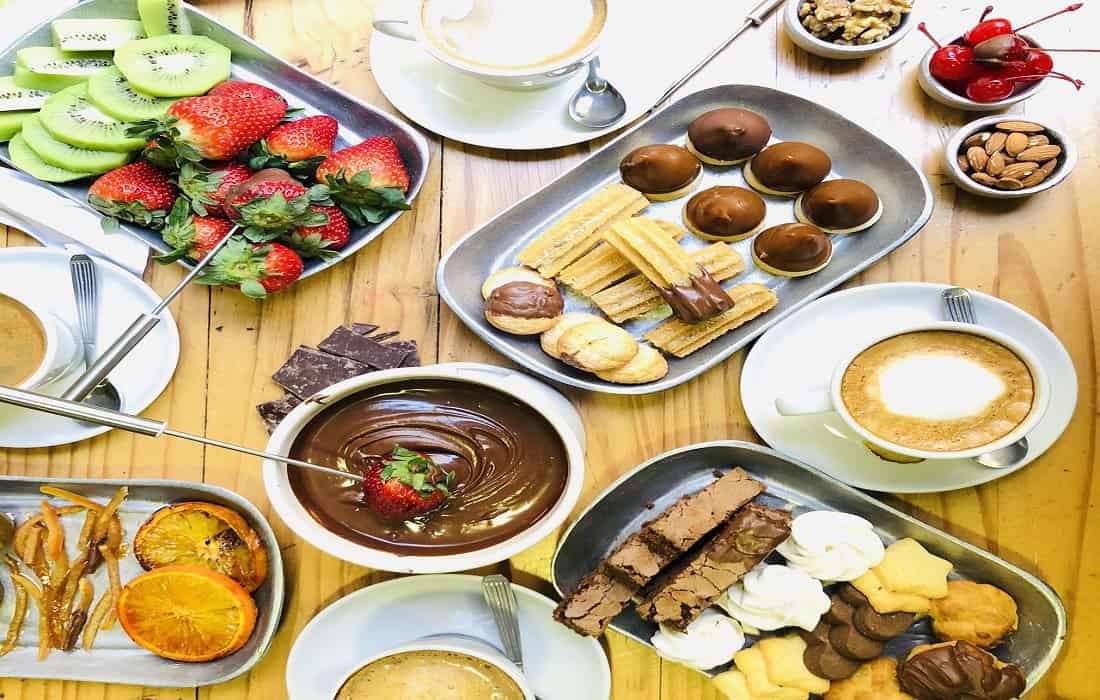 11. Hawaiian Luau
Bring the spirit of Hawaii to your beach dinner with a traditional luau. Set the scene with tiki torches, floral leis, and Hawaiian music playing softly in the background. Feast on the kalua pig, fresh seafood, and tropical delights like poi and coconut desserts. The aloha spirit and laid-back vibes will saturate your evening with warmth and joy. Dance under the moonlit sky, embrace the Hawaiian culture, and let the flavors and melodies take you to the enchanting islands.
12. Romantic Beach BBQ
Beach barbeque can be a good idea to impress your partner. Grill marinated steaks, juicy burgers, and various vegetables while enjoying the ocean view. Create a cozy atmosphere with string lights, comfy beach chairs, and soft blankets for a relaxed and unforgettable dining experience. As the scent of smoky grilled fills the air, enjoy the tender meat, indulge in the flavorful sauces, and let the flame of love burn brighter with each bite.
13. Asian Fusion Dinner
Delight your taste buds with an Asian fusion beach dinner. Combine the flavors of Thailand, Japan, and China for a cooking adventure. From sushi rolls and dim sum to Thai curry and stir-fried delicacies, the vibrant and diverse Asian cuisine will add an exciting twist to your romantic evening. Embrace the art of sushi-making, relish the explosive flavors of Asian spices, and let the beach be the backdrop to your food exploration.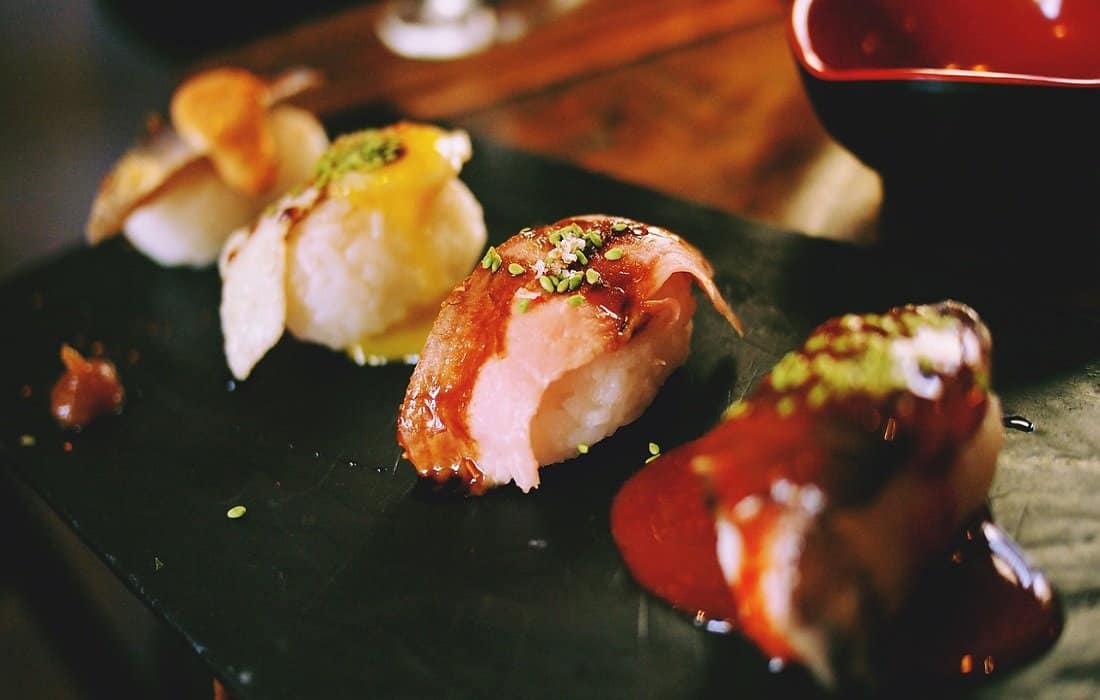 14. Gourmet Sunset Cruise Dinner
Take your beach dinner to the water with a romantic sunset cruise. Charter a boat and enjoy a gourmet meal a private chef prepares as you sail along the coastline. The changing sky colors and the boat's gentle motion enhance the romance and create lasting memories. As you dine on the deck, feel the sea breeze caress your skin, and let the rhythmic waves set the pace for your luxury evening.
15. Moroccan-inspired Feast
Experience the exotic attraction of Morocco with a romantic beach dinner inspired by Moroccan cuisine. Set the stage with colorful rugs, floor cushions, and Moroccan lanterns. Indulge in flavorful tagines, couscous, and mezze platters, accompanied by traditional mint tea. The appealing Moroccan atmosphere will take you and your partner to a land of intrigue and romance. It can be a unique and better experience for you if you want to experience things about Moroccan culture, as it works as an excellent opportunity to enjoy a special evening without your partner.
16. Beachside Sushi Bar
For sushi lovers, a beachside sushi bar is a dream come true. Set up a sushi station with fresh sashimi, rolls, and nigiri. Experiment with different flavor combinations and enjoy the ability of sushi-making while relishing the calm beach surroundings. An excellent appetite for sushi with a great beach view would make your experience memorable forever. You can capture the best moments of your life with a partner to make them long-lasting.
17. Rustic Beach Picnic
Embrace a rustic and straightforward beach picnic experience. Pack a basket with crusty bread, artisanal cheeses, charcuterie, and fresh fruits. Settle down on a cozy blanket and let the beach's natural beauty be the backdrop for a romantic and intimate dining experience. Picnic might seem to be a little less romantic, but in reality, the experience can make you speechless. Picnic is the best way to relive all the tension of the world while enjoying with your loved ones. It can be romantic because of the view that beach will have the dusk.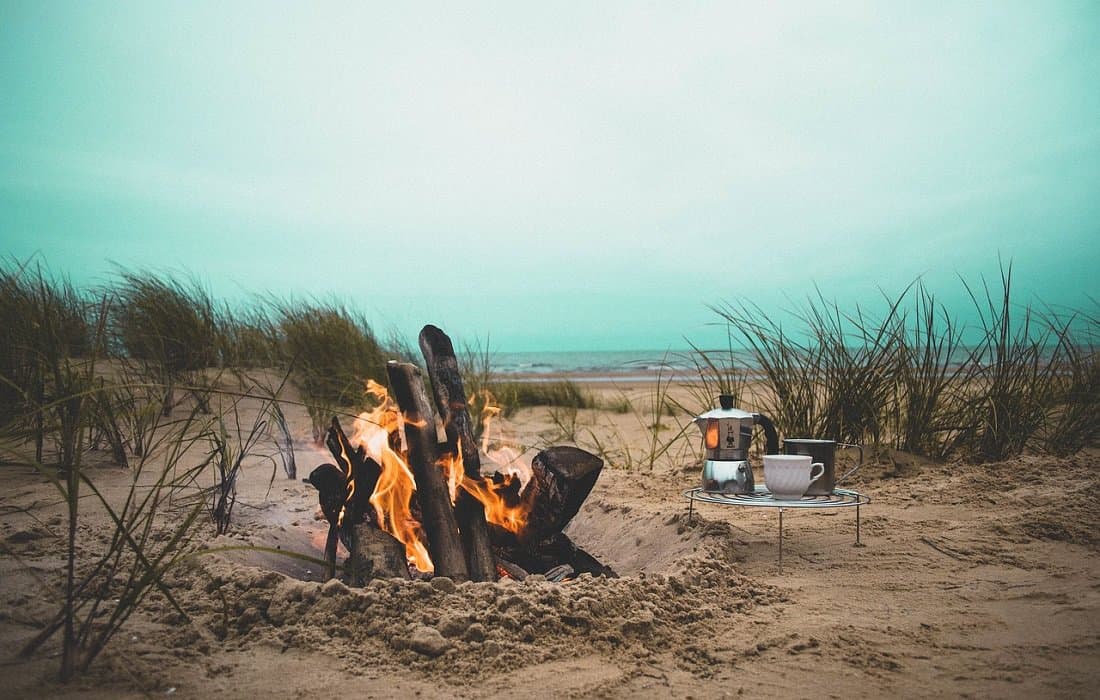 18. European-inspired Sunset Dinner
Europeans are well known for having their different ways of romantic dinners. Transport yourselves to the beach's shores with the cliffs and inspire the theme with a European- sunset dinner. Set a table adorned with elegant linens, candles, and delicate floral arrangements. Serve classic dishes from countries like France, Italy, or Portugal, and let the breathtaking sunset be the perfect scene for your romantic meal.
19. Bohemian Beach Dinner
Embrace a bohemian-inspired beach dinner with eclectic décor, colorful textiles, and low seating arrangements. Create a menu of globally inspired dishes, such as Middle Eastern mezze, Indian curries, or Mexican street food. The free-spirited and fantastic atmosphere will infuse your beach dinner with a sense of adventure and creativity. Street food can be an innovative idea for a romantic night.
20. Beachside Bar and Grill
Create a lively and fun atmosphere with a beachside bar and grill concept. Set up a grill station and a bar to mix refreshing cocktails. Serve grilled meats, gourmet burgers, and an array of delicious sides. Enjoy the laid-back vibes and the company of your loved one while savoring the flavors of a beachside barbecue. Having fun and enjoying the beach barbecue can help create a great environment and a better space for romantic activities.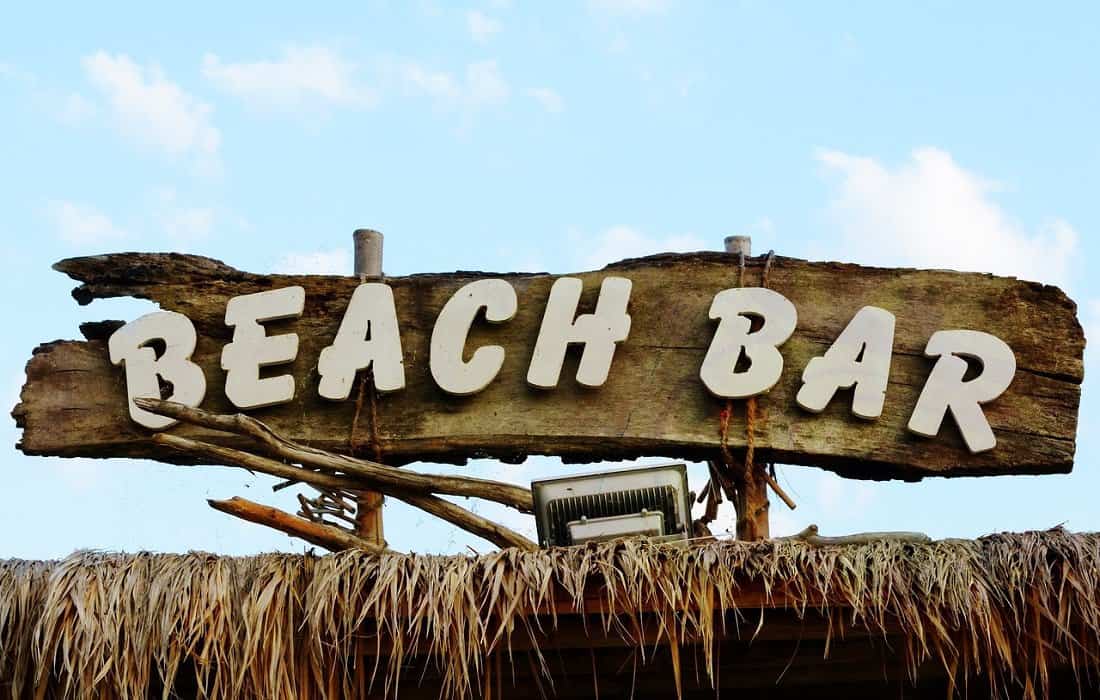 FAQs
What are some of the dishes while having a Mediterranean-themed romantic dinner?
The perfect dishes for a Mediterranean-based romantic night are Greek mezze, including dolmas or hummus; Spanish paella, cured meat or marinated vegetables; and Italian, flavored rice dishes with seafood.
What are some practical tips for creating a tropical paradise beach dinner?
Creating a tropical paradise beach dinner for your date would be perfect. Start by decorating your dining area with vibrant flowers, colorful lanterns, and palm leaves. Your beach dinner would not be complete without tropical exotic fruits and cocktails.
What more can you add to make your romantic beach dinner the best?
Dinner dates are always romantic and the best moments for couples, and when the dinner is on the beachside, it can be outrageous. You can improve your experience by including soft and romantic music so that you can have a romantic dance after dinner.
What alternative options for a beachside dinner besides the traditional table setup?
Apart from the traditional table setup, you can consider alternative options such as creating a cozy beach bonfire with blankets and seating, setting up a beachside picnic with a low table and floor cushions, or arranging a floating dinner on a boat or raft.
Closing Thoughts
A romantic beach dinner is a delightful way to celebrate love and create lasting memories. You can tailor your experience to your preferences and desires, from intimate picnics to extravagant feasts. So, gather your loved one, choose one of these top 20 romantic beach dinner ideas, and let the beach be the backdrop for an unforgettable evening of love and connection.
Looking For More? Start Here:
We participate in the Amazon Services LLC Associates Program, an affiliate advertising program designed to provide a means for us to earn fees by linking to Amazon.com and affiliated sites.
Subscribe to our newsletter and get the best travel tips and inspirational stories delivered monthly. No spam, no sales pitches – TRAVEL!
Brit On The Move™ Travel Resources
Ready to book your next trip? Use these resources that work:
Need more help planning your trip? Check out our Resources Page, highlighting the great companies we trust when traveling.