Tourists are flocking to Italy this summer, with an 8.6% increase in foreign visitors arriving by plane in June — marking 2023 "one of the busiest years ever for Italian tourism," the New York Times reports. Italy has become so popular that Italian tourism professionals are now encouraging travelers to visit in the off-season to minimize the effects of overtourism. Naples to Puglia is one of the most stunning routes, and here's why!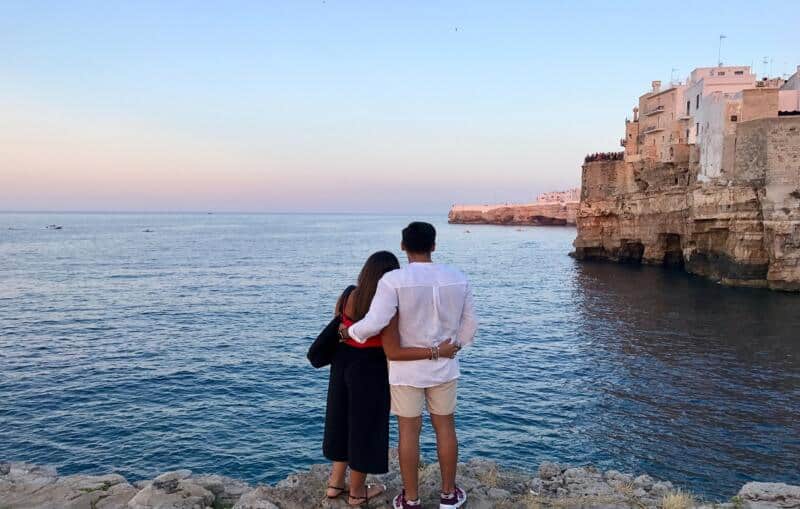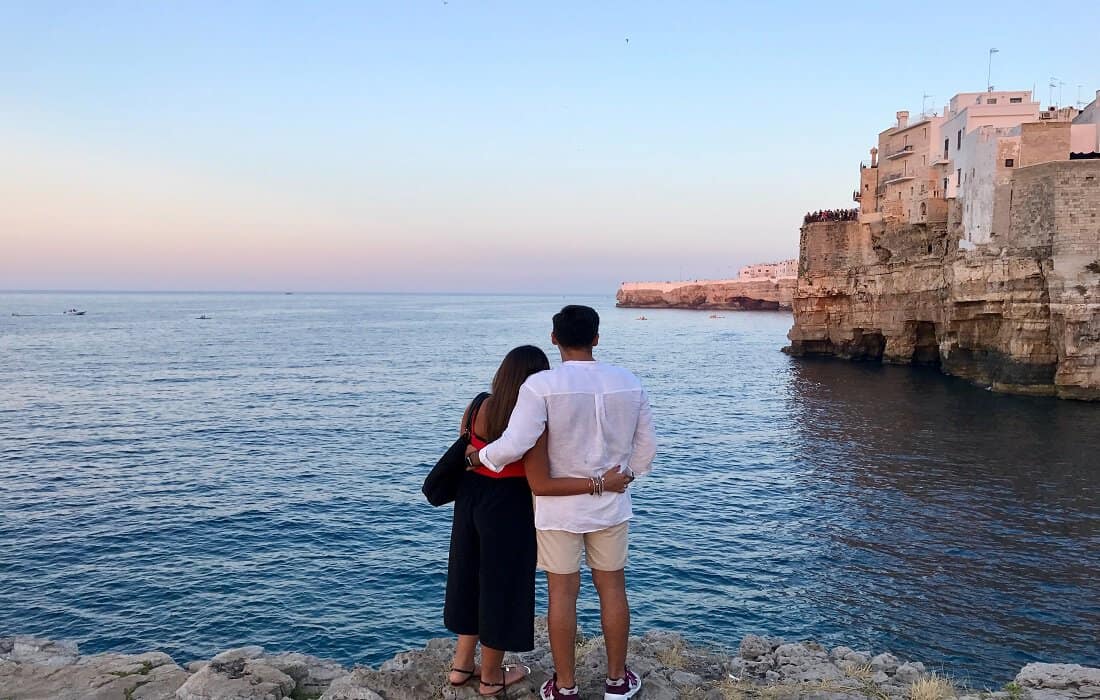 This post may contain affiliate links. Please read our disclosure and privacy policy for more information.
Southern Italy — sometimes known as Mezzogiorno — is a trendy destination offering no shortage of gorgeous weather, serene beaches, historical sites, clifftop villages, and delicious cuisine — along with that quintessential Italian charm. Indeed, Southern Italy truly has something for everyone to enjoy. So, suppose you're planning a trip to this colorful region. In that case, it's essential to explore must-visit areas — like Naples, the Amalfi coast, and Puglia — that showcase the best Italy has to offer.
Start In Naples
Naples — southern Italy's largest city — is a loud, vibrant, and bustling destination with plenty to see and do. It's even reportedly the birthplace of pizza. Legend has it that chef Raffaele Esposito invented the Margherita here in 1889 in honor of Italy's unification; the pie was topped with mozzarella, basil, and tomato, each representing the colors of the country's flag. Today, you'll find over 800 pizzerias throughout the city — many of which you'll no doubt want to visit. A pizzeria with an AVPN certification on the door indicates it's a True Neapolitan Pizza Association member — meaning there's an authentic pizza experience to be had here. Or, you can go where the queues are; if locals are waiting to get their hands on a slice, you'll know it's good.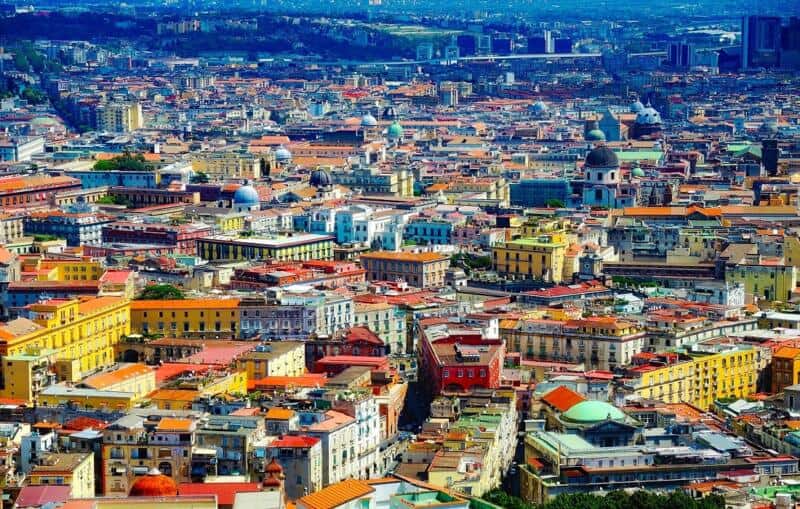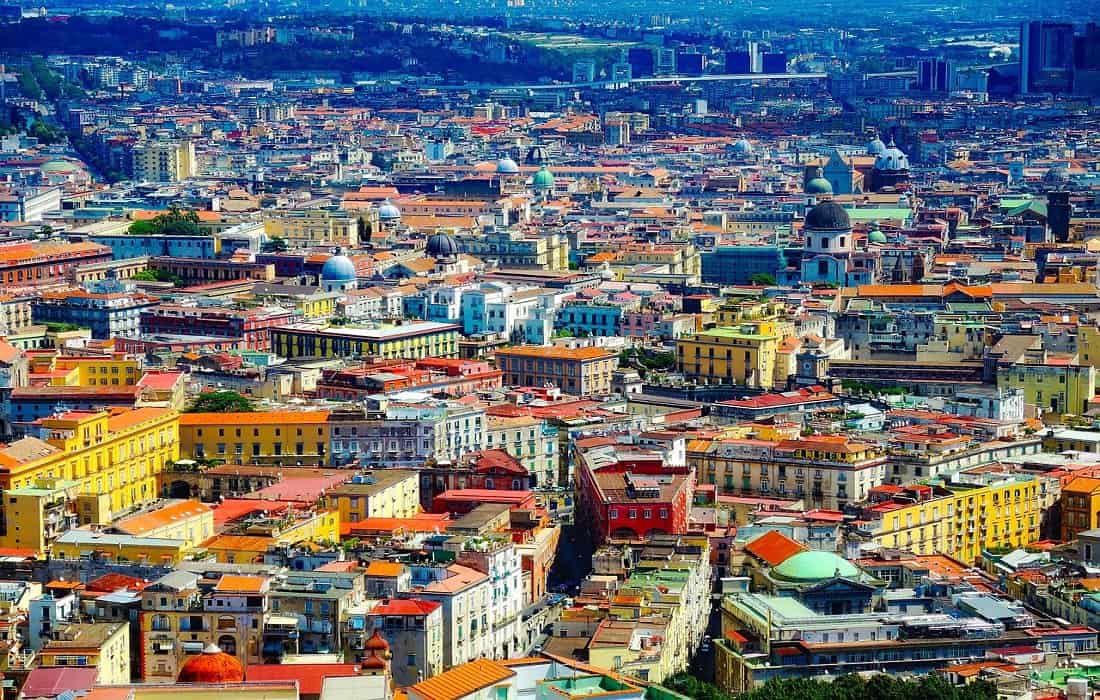 L'antica Pizzeria da Michele Forcella
L'antica Pizzeria da Michele Forcella, in the heart of Naples, is a must-visit if you do Naples to Puglia. Founded in 1870, it's one of the oldest pizzerias in the city and serves up iconic wood-fired Neapolitan-style pizza. Simplicity is championed here as you only have two menu options: the marinara (tomato, oregano, and garlic — suitable for vegans!) and the Margherita (tomato and mozzarella). Opening hours are between 10 am and 11 pm, and you can expect to wait a few minutes for a table (usually longer at lunchtime and dinnertimes).
Tickets are also given to diners to ensure the pizzeria isn't crowded. Gino e Toto Sorbillo is another of Naples' oldest pizzerias and an excellent choice — it's particularly famous for the vast selection of toppings available. The Salsiccia e Friarielli, for instance, is topped with broccoli rabe, pork sausage, smoked provolone cheese, and extra virgin olive oil. In contrast, the Mortadella e Pistacchio comes with pistachio sauce, fiordilatte cheese, extra pure olive oil, and fresh basil.
But there's more to Naples than just pizza. As one of the oldest cities in the world, dating back at least 4,000 years, there are plenty of historical attractions to fall in love with. For instance, the National Archaeological Museum of Naples is one of Italy's most famous museums and home to one of the most impressive Graeco-Roman artifacts worldwide.
Check out street poetry's ancient stone engravings (epigraphs) and Pompeiian political campaign slogans.
San Gennaro Catacombs
Something not to miss on the Naples to Puglia route is the city's vast catacomb system. The Catacombs of San Gennaro span around 60,278 square feet — making them the most extensive catacombs in southern Italy — and feature at least 2,000 burial recesses and 500 sarcophagi dug into niches in the walls.
The San Gennaro Catacombs hold substantial historical significance, as San Gennaro, the protector saint of Naples, was buried in these catacombs in the fifth century. Pilgrimages were then made to the catacombs until the close of the ninth century before they were forgotten and found again in the 1600s.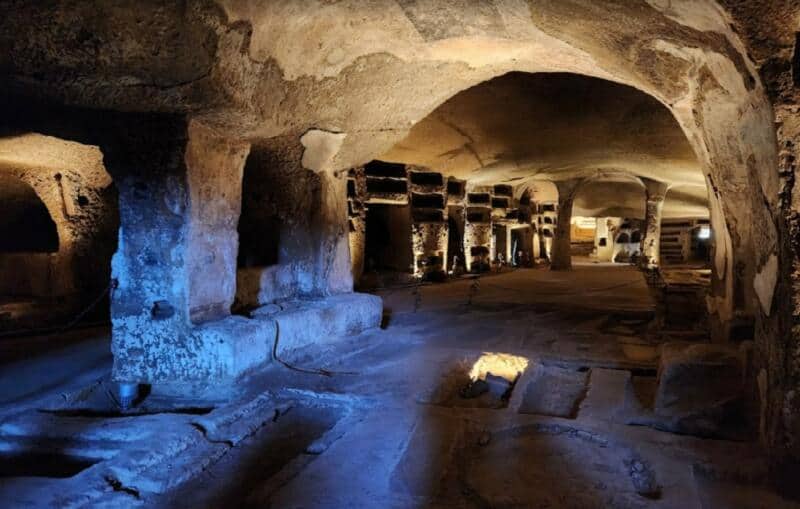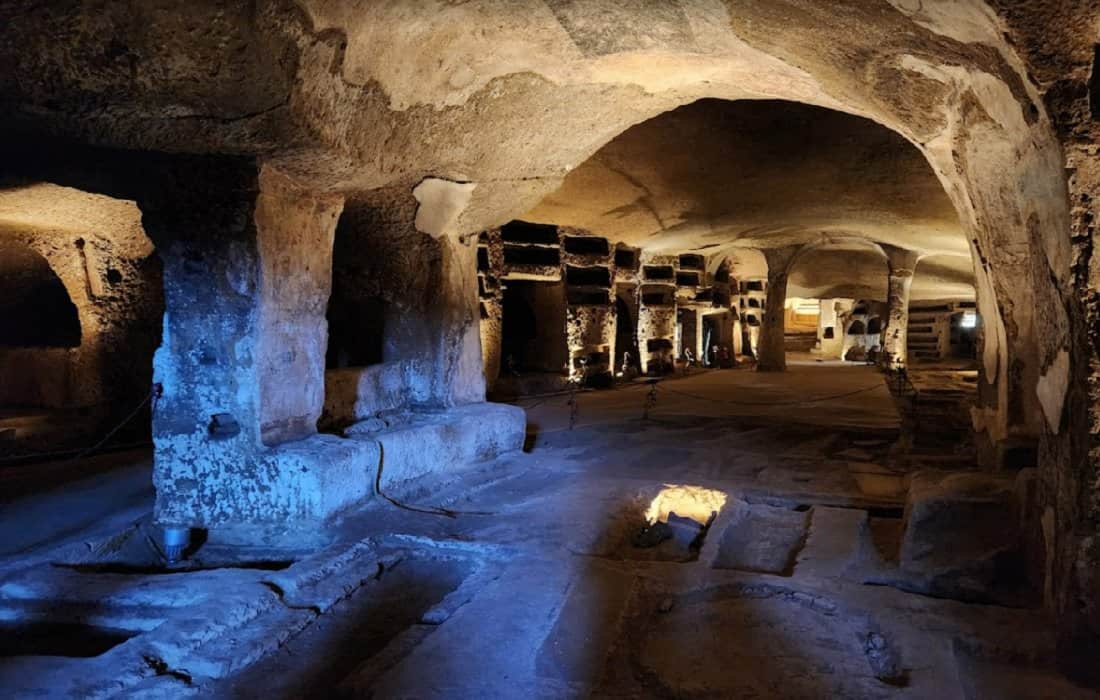 Explore The Amalfi Coast
The Amalfi coast — a 50-kilometer coastline from the Gulf of Naples to the Gulf of Salerno in the Campania region — is one of Southern Italy's biggest attractions. UNESCO names it an outstanding example of a Mediterranean landscape, which matches this title. See for yourself by walking along the il sentiero dei limoni (path of the lemons), a gorgeous scenic trail connecting two towns — Maiori and Minori. Way of the lemons takes you through miles and miles of the region's famous lemon orchards — a type of lemon named sfusato (also known as the Amalfi lemon) is grown here.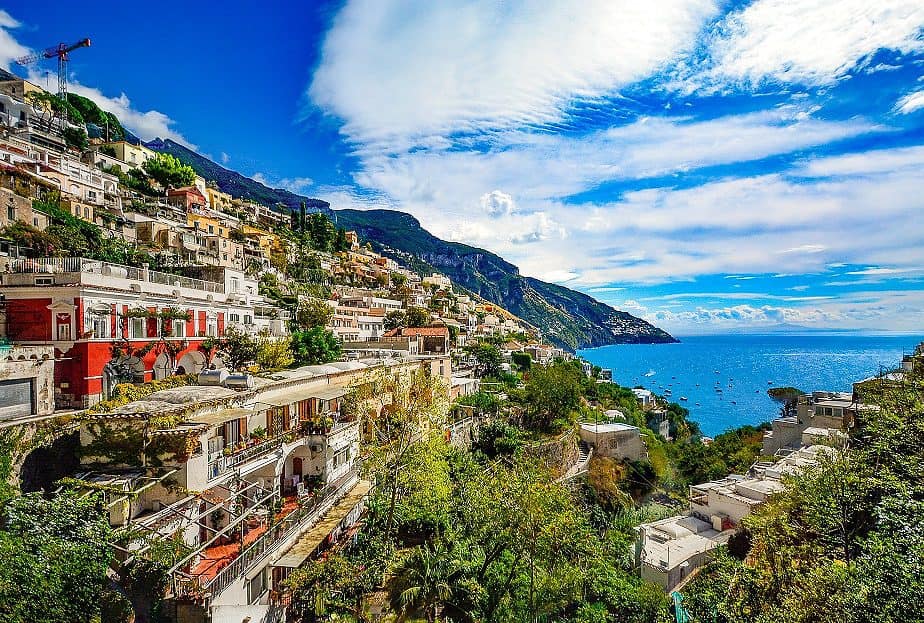 You can even stop off at one of the farms dotted along the route to sample a sfusato for yourself — they're juicy and uniquely sweet. The way is moderately easy to walk and takes around two hours to complete — although comfortable shoes are a must, as the route can be slippery. And it's best to miss it altogether if it's raining. Spring and summer are the best seasons to walk the path of the lemons. Although it's a beautiful walk any time of year, you can also watch the farmers picking the lemons during the warmer months.
The Cathedral of St. Andrew
You can also check out the Cathedral of St. Andrew — Amalfi's most famous landmark. Dedicated to the Apostle Saint Andrew, the stunning cathedral sits at the top of an impressive flight of 62 stairs and was built around 1266 before being restored in 1908. A highlight of a visit here is the Cloister of Paradise adjacent to the cathedral. In medieval times, the cloister was used as a graveyard for Amalfi's noble families — but today, it's a beautiful and peaceful garden featuring gorgeous white marble architecture.
The Bagni Regina Giovanna
Another stop on the Amalfi coast is the Bagni Regina Giovanna, a secluded natural swimming hole along the Sorrento Peninsula. It's named after Giovanna II of Naples, one of Europe's first queen regents in the 14th century, and you'll also see ruins of an ancient villa dating from the first century (which belonged to Pollio Felice, mentor to Virgil, the Roman poet).
The Bagni Regina Giovanna is a popular area of stunning natural beauty and is known to be one of the best swimming destinations in Southern Italy. It takes around a half-hour walk downhill to reach the clear-blue swimming hole, but if you're feeling adventurous, you can rent a canoe, kayak, or pedal boat from the Marina Grande in Sorrento and get there via the ocean.
This way, you'll pass underneath the gorgeous natural stone archway over the lagoon. Remember, this spot is quietest in the early mornings and is usually swamped on weekends. There are also no stores selling food or water or any chairs, sunbeds, and umbrellas available to rent at this spot — so you'll have to bring what you need to make your visit comfortable.
Touring Puglia's Provinces
Next, onto Puglia: a small, famous region comprising the heel of Italy's "boot." Puglia is split into six separate provinces — Bari, Brindisi, Foggia, Barletta-Andria-Trani, Taranto, and Lecce — and all are worth exploring if you have the time. In particular, Lecce is a vibrant city known as Florence of the South; it's teeming with Baroque architecture, so much so that it even has its name: Lecce Baroque.
In Lecce, you must stroll around the city's historical center, filled with fascinating historic monuments. Visit the Basilica di Santa Croce — one of Lecce's most beautiful churches, built in the 17th century. The majestic church facade features beautiful Lecce baroque architecture. It is constructed from Lecce stone, giving the building an attractive light cream color. And while the interior is not as extravagant as the exterior, it still features gorgeous stonework and religious adornments. Also, don't forget to sample a pasticciotti — one of Lecce's culinary specialties. A pasticcio is a sweet shop, crust pastry filled with delicious Italian pastry cream and sour cherry. It's the norm in Lecce to have one (or two!) for breakfast.
Brindisi: Getting Up Close To Ancient History
Brindisi is another lovely city in Puglia, particularly famous for its stunning waterfront and ancient harbor. History buffs must visit the Brindisi Archeological Museum in Old Town. Here, you'll see historic artifacts dating back to the Roman era, including local statues, ceramics, glassware, and weapons. It's an excellent opportunity to learn about the region's history and way of life for local inhabitants way back when. Next, you can tour the ancient harbor — built over 2,000 years ago.
Tours generally last around two hours. Tours start from the port's iconic Roman columns (only one of the two remains standing today). Although it's unknown what these towering columns were used for in the past, historians guess they signified the end of the Via Appia (also known as the Appian Way)—a vast and strategically crucial Roman road in the ancient republic. During the tour, you'll also visit the Cathedral of St. John the Baptist, the Piazza Duomo, and the Provincial Archaeological Museum F. Ribezzo before finishing up at the Granafei Nervegna Palace, a 16th-century, Renaissance-style palace complete with gorgeous Baroque influences.
Olive Oil – A Must On The Naples to Puglia Route
It also should be noted that Puglia is famous for its olive oil. Considered the region's gold, around 40% of Italy's total olive oil production takes place in Puglia. A cycling tour is one of the best ways to learn the ins and outs of extra virgin olive oil production in the region.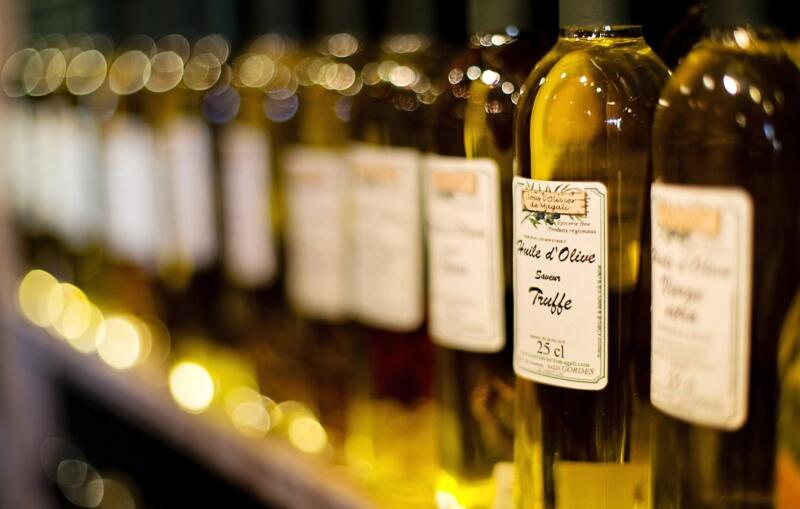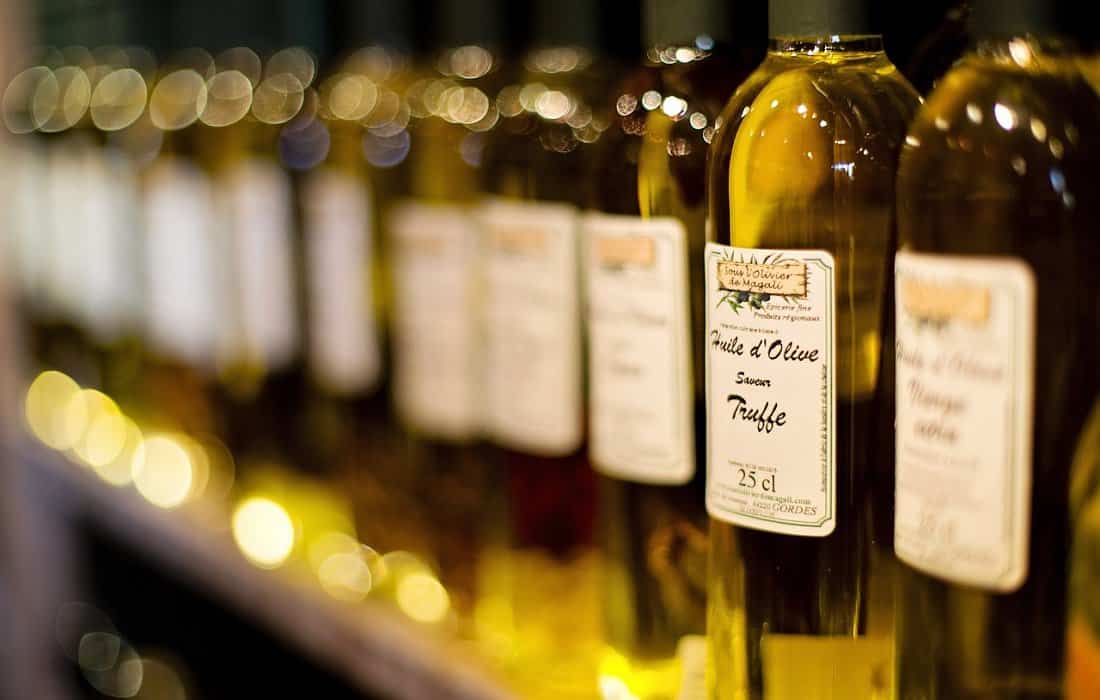 Terra Che Vive, for instance, organizes cycling tours starting from Montalbano, a small hamlet in Brindisi. During the time, you'll cycle through a gorgeous olive plain and visit various educational spots, including olive tree groves, historic farmhouses, farms dedicated to making local delicacies, and bronze-age megaliths and archeological sites dating back to Roman times.
Cycling is a great way to reach areas off the beaten path you may otherwise have difficulty accessing. And, of course, no olive oil tour would be complete without a tasting session. So, you'll get to either sample the olive oil inside an authentic olive mill or enjoy a lunch made with olive oil and other fresh, organic ingredients. The lunch is inside a historic 16th-century farmhouse famous for cooking local delicacies.
Closing Thoughts
Southern Italy offers no shortage of charming towns, delicious food, secluded beaches, and fascinating historical sites. Follow the Naples to Puglia route, and you'll surely experience the best of what southern Italy offers.
Looking For More? Start Here:
We participate in the Amazon Services LLC Associates Program, an affiliate advertising program designed to provide a means for us to earn fees by linking to Amazon.com and affiliated sites.
Subscribe to our newsletter and get the best travel tips and inspirational stories delivered monthly. No spam, no sales pitches – TRAVEL!
Brit On The Move™ Travel Resources
Ready to book your next trip? Use these resources that work:
Need more help planning your trip? Check out our Resources Page, highlighting the great companies we trust when traveling.