Nottoway Plantation (now called Nottoway Resort) is the South's largest remaining Antebellum Mansion and most controversial plantation. It is a stunning restored mansion that lies between Baton Rouge & New Orleans, Louisiana. It offers deluxe accommodations & amenities, daily tours, fine dining, venues for weddings, conferences & events & gracious hospitality. Nottoway is a member of Historic Hotels of America, a prestigious organization of quality hotels that have faithfully maintained their historical integrity and offer visitors an exceptional travel experience.
Only, this resort has not maintained any historical integrity at all. Instead, they've tried to eliminate most of the history, focusing on the grand mansion and opulent lifestyle acquired on the backs of enslaved people. This resort, pegged as being prestigious, is a farce. It's a slap in the face to anyone that values accurate history, education, integrity, honesty, and most importantly, anyone who cares about human rights. It's particularly offensive to black people whose ancestors were a part of the forced labor camps here.
If you are easily offended, not open to new thinking or perspectives, or hold on to the "glory of the Old South," this article is not for you.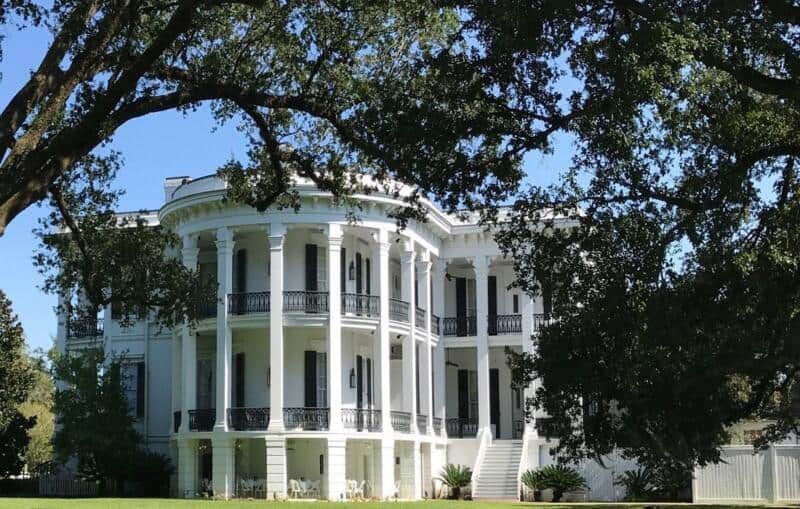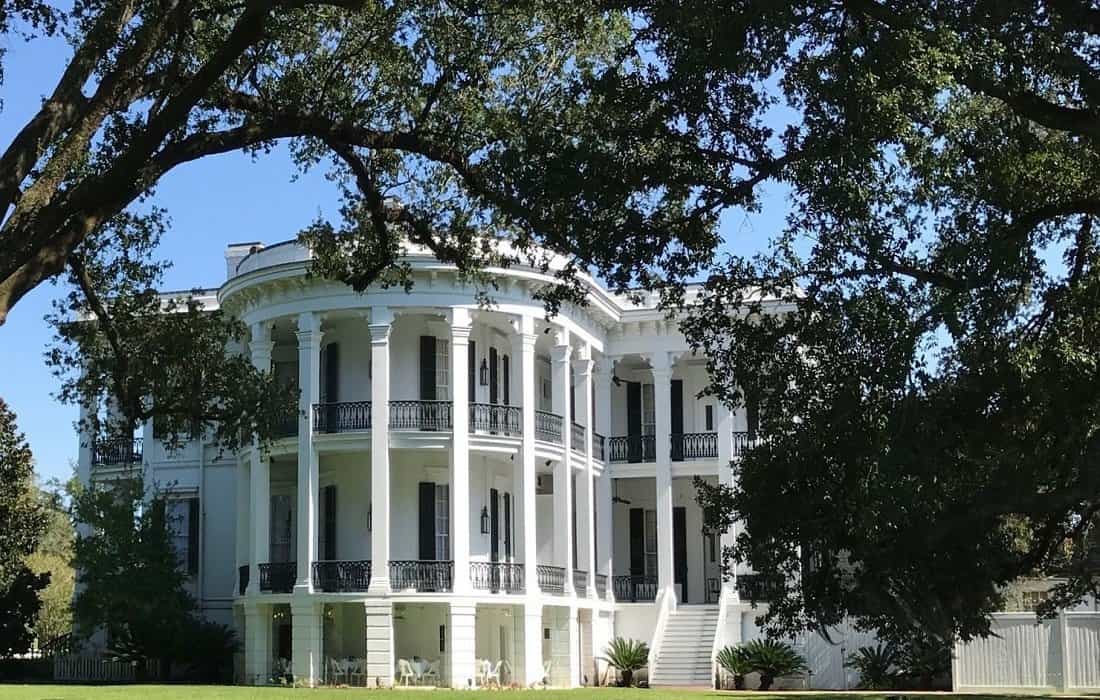 This post may contain affiliate links. Please read our disclosure and privacy policy for more information.
What Is An Antebellum Mansion?
The architecture of the Antebellum period is typified by Georgian, Neoclassical, and Greek Revival styles. Between the 1830s and 1860, these plantation houses were the norm in southern American states before the American Civil War.
Antebellum: Existing before a war, especially existing before the American Civil War.
Nottoway is undoubtedly a magnificent Antebellum Mansion – there's no denying this. There's no denying that Nottoway's mansion has a place in history, and it warrants preservation. However, in the United States, plantations played a significant role in the proliferation of slavery. This period called for over three million Black humans to plant, die, and harvest Native lands between the American Revolution and Civil War.
Sadly, you will not learn any of this by visiting Nottoway Plantation.
Nottoway Plantation Through the Ages
Nottoway Plantation's mansion was built-in 1859 by John Hampden Randolph. When he built the mansion, it cost him $80,000. That amounts to around $1,881,000 today. Even though most people focus on Greek Revival architecture at the time, this mansion is an Italian style. Beautiful gardens and trees surround the entire mansion making it seem like a mirage because it's unique in all the greenery!
Nottoway Plantation History
This is verbatim from Historic Hotels of America and The National Trust for Historic Preservation. Notice that there are two casual mentions of slavery. One being the "mortgaging of slaves" and the other the "abolition" of slavery.
Nottoway Plantation Timeline
1841 – 1899
1841 – John Hampden Randolph and Emily Jane Liddell Randolph moved to Louisiana from Mississippi to farm cotton.
1844 – Randolph mortgaged his home and 46 enslaved people and borrowed money to construct the first steam-powered sugar mill in Iberville Parish
1855 – Randolphs purchased 1,020 acres of land on the Mississippi River for what became their future castle. John contracted renowned New Orleans architect Henry Howard to design the white mansion for his wife and 11 children.
1859 – Construction of Nottoway completed, Randolphs moved into the grand mansion.
1863 – Oldest Randolph son, Algernon Sidney, died in the Civil War Battle at Vicksburg. Northern gunboats fired upon Nottoway. A column was hit with grapeshot. Mrs. Randolph was forced to give an Oath of Loyalty to the Union as a condition to keep Nottoway.
1867 – John Randolph requested and was granted a pardon by President Andrew Jackson for supporting the confederacy.
1871 – John Randolph continued sugar cane farming and owned nearly 10,000 acres.
1875 – The abolition of slavery and depressed economy caused Randolph to downsize, reducing farmland to 400 acres of highland and 620 acres of swampland.
1879 – Randolph's holdings were reduced to 800 acres at Nottoway.
1883 – John Randolph died, leaving everything to his wife, Emily Jane.
1886 – At 71, Emily decided to sell her beloved home; New Orleans natives V.B Dugas and Desire Landry purchased Nottoway for $50,000. Mrs. Randolph divided the money equally among the surviving children and herself
1899 – Nottoway sold for $100,000
1904 – Emily Randolph died at the home of her son, John, Jr., in nearby Baton Rouge.
1909 – Sold again to another partnership for $63,000.
1913 – Dr. Whyte Owen of White Castle bought Nottoway at a sheriff's sale for $54,000.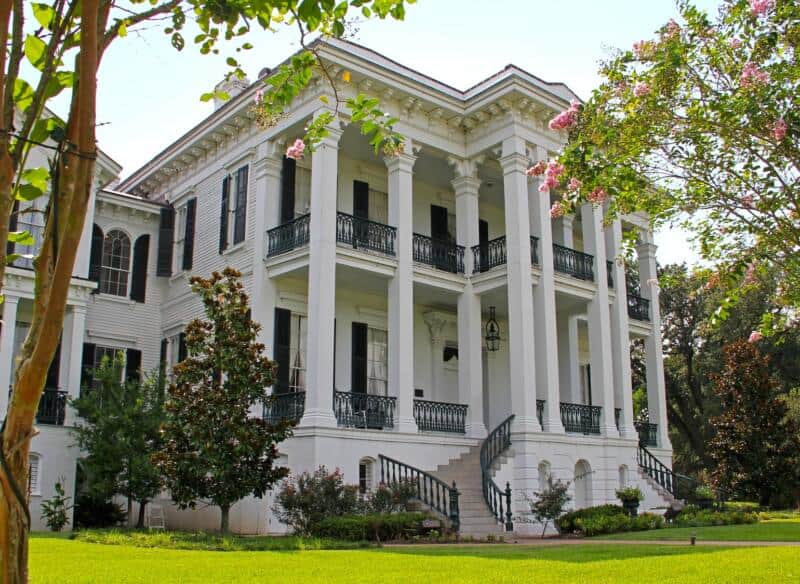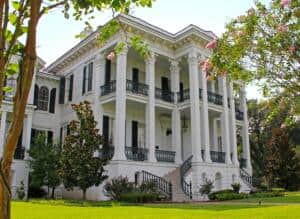 1980 – 2009
1980 – Mrs. Odessa Owen, Dr. Owen's daughter-in-law, sold Nottoway to Arlin Dease for $270,000, stipulating that she could live in the house until her death. In July, Nottoway's doors were opened for the first time to the public for touring. Mr. Dease transformed the plantation home into a bed & breakfast, special events, and tourist venue.
1985 – Sir Paul Ramsey of Australia purchased Nottoway from Arlin Dease. Sir Ramsey is Nottoway's current owner.
2003 – Randolph's remains were transferred from Blythewood cemetery to a private cemetery on the Grounds of Nottoway.
2008 – Nottoway closed July 1 – December 31 for total restoration of the mansion's interior and exterior. A new clay tile roof was installed, plumbing was removed from the exterior and placed inside of the walls, interior walls and exterior cypress siding repainted, new individual air-conditioning and heating units were installed in each room, baths remodeled with period fixtures and accessories, and all bedding and window treatments were replaced with new period fabrics and embellishments. The basement transformed into a full-service restaurant, old warming kitchen became Le Café. Extensive landscaping, walkways, and directional signage were installed. Two cottage buildings were added for four additional overnight units, a bridal dressing room and salon facilities were added, 60 ft by 60 ft pavilion was constructed.
2009 – Phase I of the New Nottoway Plantation re-opened for business, installed a new management team, and created new hotel standards, policies, and procedures. Introduced a new business plan to reflect the change in direction to a historical destination resort and began national and international marketing and public relations campaigns.
Source: Historic Hotels of America and The National Trust for Historic Preservation.
The Nottoway Mansion
Nottoway Mansion vaunts 64 rooms, seven staircases, and five galleries. The largest Antebellum Mansion in America is grand, its scale impressive. With the 15.5 ft. high ceilings, the Dresden porcelain door knobs and keyhole covers from Germany, and furniture, it's an abundant display of wealth.
Some of the most notable rooms at Nottoway Mansion include the White Ballroom, the first room you see when you enter. The music room, which still has the original instruments from when the mansion was first made, the master bedroom with its secrets, and the several bedrooms throughout.
Nottoway Mansion's White Ballroom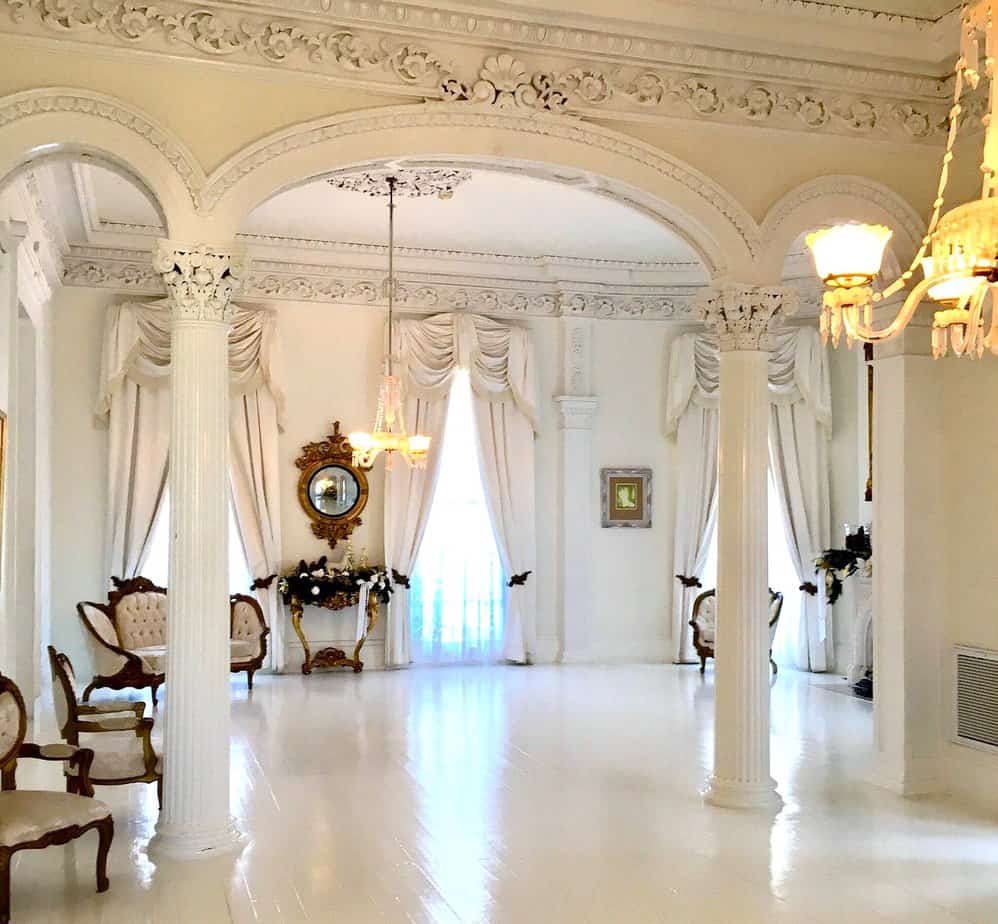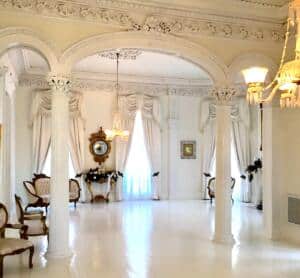 Ownership of Nottoway Today
John Hampden Randolph's wife sold the property to Désiré Pierre Landry and his father-in-law, Jean Baptiste Dugas, in 1889. That was six years after his death, for $50,000. She divided the money equally among her nine children and herself. She, too, didn't survive for long and died in 1904 in Baton Rouge.
The property went through several other owners until Paul Ramsay (1936-2014) of Sydney, Australia, bought it in 1985. An Australian health care billionaire, Ramsay bought it because he loved the place after staying on the property while on business in Louisiana. After purchasing the plantation in 1985 for $4.5 million, Ramsay spent about $15 million renovating it. Nottoway became open to the public in July of 1980 as a resort. Paul Ramsay continued to own Nottoway until he died in 2014.
In 2014 a New Orleans-area hotelier, Joseph Jaeger Jr., purchased Nottoway Plantation & Resort. According to the Iberville Parish Clerk of Court's Office, Jaeger's Nottoway Plantation & Resorts bought the property for $3.1 million.
The Rebranding Of Nottoway Plantation
Under Ramsay's tenure, Nottoway became a resort destination in 1980. It continues to be branded as a resort. The new name, stripped of any association with plantations, is "Nottoway Resort."
The resort's website states: Nottoway Resort – Home of the South's Largest Antebellum Mansion.
Further, it reads that Nottoway is a AAA Four-Diamond property, home to one of the South's largest historic mansions. As such, you can stay on site. You can rent out the rooms and cottages and even eat at the in-house "The Mansion" Restaurant.
In addition, the plantation is billed as a wedding destination, an extremely controversial offering.
Unfortunately, Nottoway Plantation is one of Louisiana's most popular tourist attractions. And for all the wrong reasons.
Lodging At Nottoway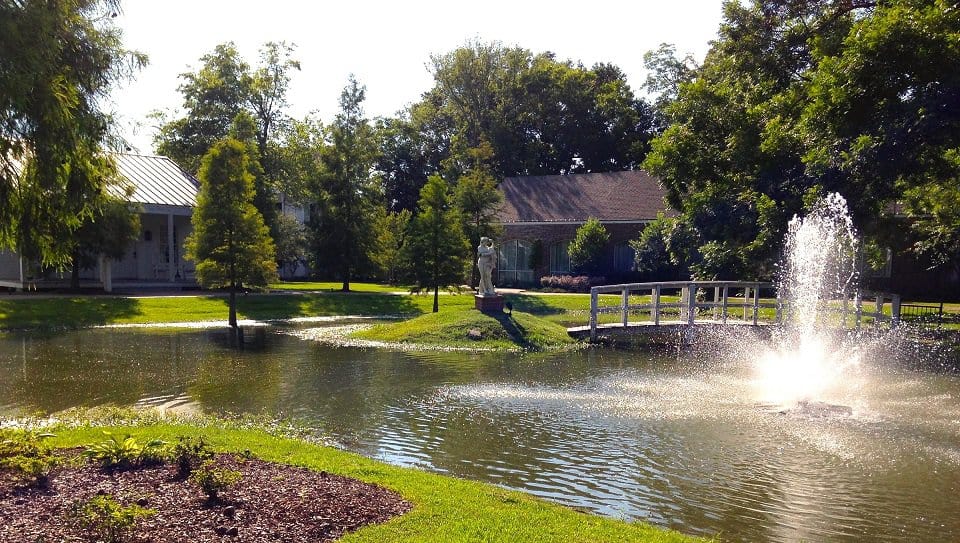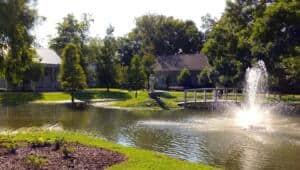 Tours of Nottoway Plantation
If you are in love with the architecture of the Antebellum era and can turn a blind eye to the one-sided tale of history, this Nottoway Plantations tour might be for you. Avoid it like the plague if you expect to learn anything other than the mansion or about how wonderful the Randolph family was.
Although many plantations are marketed as being meticulously maintained, majestic marvels, and a chance to "learn more about" life during the era leading up to the Civil War," they conveniently leave out a large part of their historical context.
Remember, even though the tours detail the mansion and plantation, they do not mention that enslaved people existed on the grounds. That part of the history is missing from all tours at Nottoway Plantation.
Slavery at Nottoway Plantation
The Nottoway Plantation Mansion is one of the world's most beautiful grand mansions. However, this beauty comes with a dark past.
Instead of being built by paid builders, 100 enslaved African-Americans did the building work via forced labor. Undoubtedly, it took them all years of hard work to complete everything.
The Randolphs owned 155 enslaved African Americans. One hundred built the house, and 57 servants were not considered "slaves." Records state that the plantation had at least 154 enslaved people; some cite that 300 enslaved people were forced to work without choice. Nottoway claims patriarch John Randolph "knew that" to maintain a willing workforce, it was necessary to provide them with housing, food, and medicine, but to provide them with additional compensation and rewards when their work proved remarkably productive."
A valiant yet disgusting attempt to decriminalize the reality of slavery.
When the enslaved African-Americans were not working on the home's construction, they worked day and night without any breaks on the sugarcane plantation.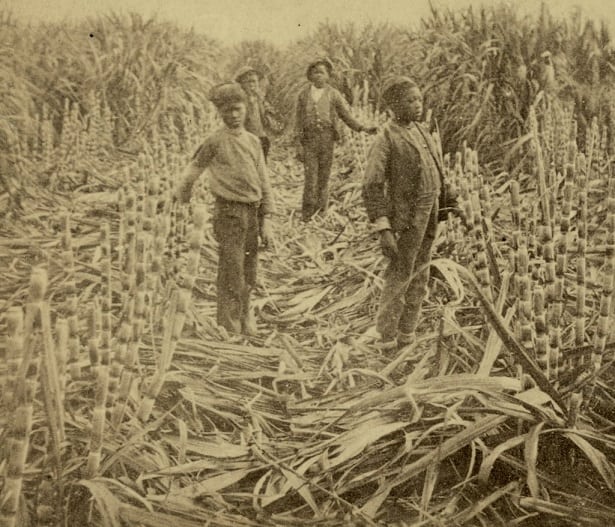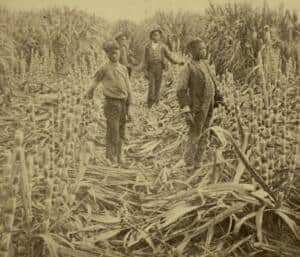 Children on a Louisiana sugar cane plantation around 1885. Source: Schomburg Center for Research in Black Culture, New York Public Library
It is said that John was a nice slave owner. But, he was still an enslaver. Several enslaved people died on the ground of Nottoway plantations doing his work. Some even say that the grounds are still haunted by the ghosts of those enslaved people today. And in some cases, the "resort" is marketed as a haunted mansion.
Controversy and Criticism
One of the most disturbing things about the Nottoway Plantation is that it is one of the biggest plantations in the US, which saw almost 300 enslaved people working the grounds at a time. While other plantations in the US have accepted the past, Nottoway Plantation has chosen to brush everything under an exceptionally well-preserved rug.
The current owners have decided to remove all signs of slavery. They promote the plantation as a resort, focus on the stunning architecture and wealth of antiques, and memorialize the enslavers. They concentrate on glamorizing a lifestyle built on the back-breaking labor of enslaved Black people. One of the cruelest times in American history. A time that, while many would like to pretend it never happened – it did. A time that many reconciled by claiming it was a benevolent, paternalistic institution with social and economic benefits. Nottoway describes slave life as if it were a good thing for all. The reality is slavery was harsh, nasty, and dehumanizing.
You can tour here, host an event, stay here or eat here and never hear a thing about the violence and forced labor of slavery. The enslaved people that made the place what it is today mentioned nowhere.
Because of this, Nottoway Plantation is consistently in the news. Nottoway gets and is slammed for covering up the dark past. Nottoway Plantation will continue to face criticism until it acknowledges and educates visitors about its role in crimes against humanity.
The past is hidden so well that many people don't even know they are standing on the grounds where enslaved people gave their lives – involuntarily.
Nottoway Mansion Salon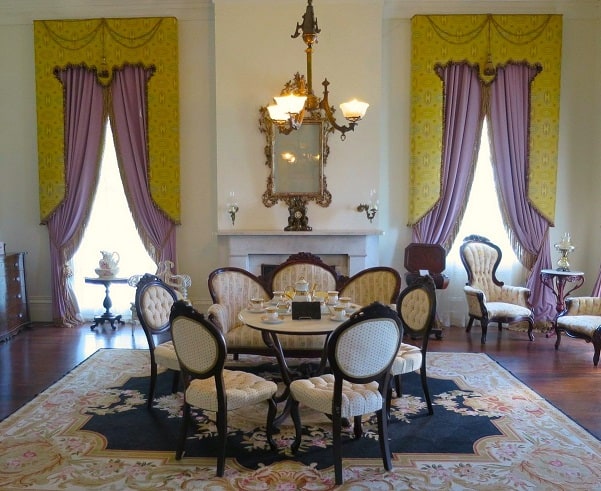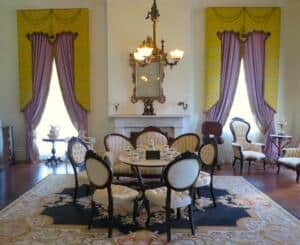 Nottoway Plantation's Crimes
Nottoway idealized white supremacy.
They indirectly promote callowness.
There's no database on the enslaves, and great lengths have been taken to hide it.
They decline to educate visitors on all aspects of history – not just the pieces that are "glamorous."
It's a kick in the teeth to families that were enslaved here.
It is a real F*** you to Black people in America.
Bottom Line: I disagree with the concept of people being allowed to tour a plantation and only see the glamorous romanticized gardens and mansions. This, to me, presents a false illusion that does more damage than good – it enables ignorance.
Weddings At Nottoway Plantation
All plantations have a dark, grim history – so most people don't celebrate weddings there. It's considered offensive as it should be.
Nottoway prides itself on offering Southen Charm Weddings. Offering weddings is absurd. Who would want to say "I do" at a plantation that is n that all associated with slavery? Plenty of people still believe it's appropriate continuing these weddings.
Researching the different opinions on the ethics of a wedding on a plantation, I came across this article about couples that chose to get married on a plantation and defended their decisions. Here's what Helms had to say:
To her, these plantations are acknowledgments of the country's past. The criticism against plantation weddings, Helms said, largely comes from social media and people who don't live in the South.
"Because of the world we live in now, it's all about race, and everyone wants to put everyone in a different category," she said. "I think it's a shame because everyone's so accepting, and social media divides people because people get offended by everything."
Source: Brides And Grooms Who Got Married At A Former Slave Plantation Are Speaking Out About Criticism Of The Venues
Helms chose to leave her name out of the article, and her face was blurred out. Why do this if what she believes is just? Dear Helms, have you read anything besides what social media feeds you? Have you ever talked to a black person about slavery, or did you get a silver spoon from daddy that made you feel exonerated from any moral compass?
Wedding Setting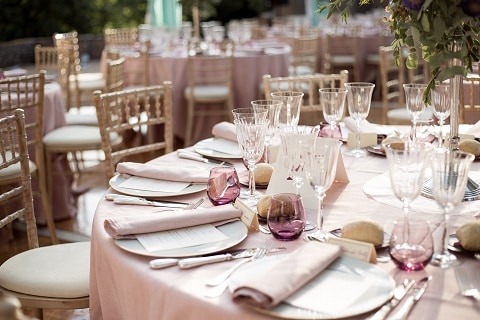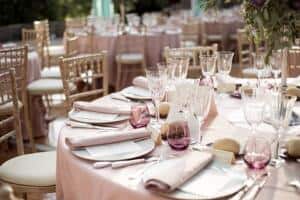 I know tons of people will disagree with my take on this. I hear them screaming, "southern history" and "where do we draw the line?." Let's draw the line here. It's abhorrent.
In addition, like Nottoway, many plantations have changed their names to exclude the word "plantation" for this sole reason. How ironic! Making money on a wedding on a site of human suffering.
Final Thoughts On Plantation Weddings: It is not appropriate to hold a wedding on a plantation. Most of society gets this. For example, The Knot, a wedding planning site, and Pinterest have pledged to no longer work with such institutions. Many more will follow!
Nottoway Plantation Location
Address: 31025 Louisiana Hwy. 1 White Castle LA 70788
It's located at 70 Hwy. 405 on the Mississippi River Road, 2 miles north of White Castle, Louisiana
FAQs About Nottoway Plantation
Who owns Nottoway Plantation today?
For the longest time, the Nottoway Plantation was under the ownership of Paul Ramsay, an Australian healthcare billionaire. But he passed away in 2014, and in 2019 Joseph Jaeger Jr. sold the plantation and is still the current owner.
Did Nottoway Plantation have slaves?
Yes it did! In 1860 Nottoway Plantation encompassed 6,200 acres, and Randolph, the builder and owner of the property during that time, owned 155 African-Americans that worked his sugarcane plantation as enslaved people. March 25, 2018
Where is the Nottoway Plantation House?
The Nottoway Plantation House is located on 30970 Hwy. 405 on the Mississippi River Road, 2 miles north of White Castle, Louisiana. The house is deep in the gardens and plantations, but its sheer size makes it straightforward to spot.
How many were enslaved people on the Nottoway Plantation?
Even though there isn't information about slaves at Nottoway Plantation today, back when it was first built, there were 155 enslaved African Americans and another 50+ enslaved people working inside the mansion.
What is the largest plantation in Louisiana?
The Nottoway Plantation is the largest one in Louisiana and among one of the largest ones in all of the US. Overall, the plantation is around 6,200 acres of sugarcane plantation that encompasses the main mansion on the grounds.
Is Nottoway open?
Yes. The Nottoway Plantation and Mansion are open seven days a week. However, the guided tours are only available between 9 AM – 4 PM.
Closing Thoughts
As travelers and tourists, we all make choices on what's ethical. Naturally, our perspectives will differ. I can't think of a more controversial place to give your money than Nottoway Plantation. The glory was built on slavery and continues to profit from its seedy past. There are plenty of plantations that portray an accurate presentation of history, but Nottoway is not one of them.
Looking for more historical posts? Start here:
We participate in the Amazon Services LLC Associates Program, an affiliate advertising program designed to provide a means for us to earn fees by linking to Amazon.com and affiliated sites.
Brit On The Move™ Travel Resources
Ready to book your next trip? Use these resources that work:
Need more help planning your trip? Check out our Resources Page, highlighting the great companies we trust when traveling.