Valentine's Day is celebrated in most countries, but different cultures have developed their traditions. The day is observed in some countries as a day for expressing love among family and friends and not always not romantically. Some traditions involve candy and gifts for children, while others involve appreciation between friends. Valentine's Day in Florida is no different. There are many traditions and plenty of places to celebrate. The state has fantastic attractions, renowned resultants, and mind-blowing resorts that cater to various tastes and budgets.
This post may contain affiliate links. Please read our disclosure and privacy policy for more information.
Whether you are looking to celebrate romantically and surprise your sweetheart or recognize your friends and family, there's plenty to celebrate. Let's jump into where to celebrate Valentine's Day in Florida.
History of Valentine's Day
It's no secret that Valentine's Day is one of the most beloved holidays in the world. On Valentine's Day eve, couples typically enjoy a romantic and delicious dinner together. Everywhere in the world, people spread love to one another.
The holiday may have originated in ancient Rome, although no one has pinpointed the exact origins.
It is also possible that the ancient Romans were responsible for giving our modern day of love its name. Claudius II executed a couple of men named Valentine in different years of the third century on February 14. St. Valentine's Day honors their martyrdom by celebrating their martyrdom.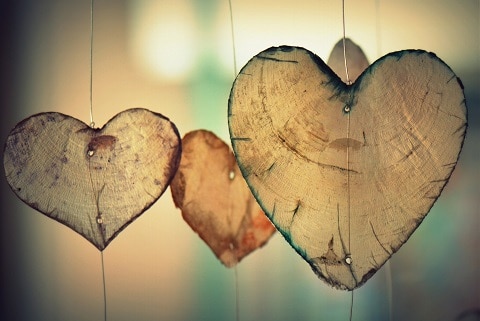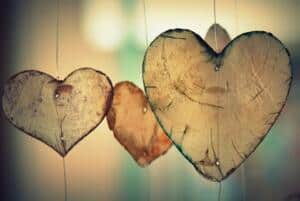 Catholic Interpretation
Valentine or Valentinus has been associated with at least three martyrs in the Catholic Church. Valentine is said to have been a priest in Rome during the third century. Emperor Claudius II prohibited marriage for young men to improve the quality of his soldiers.
Despite the injustice of Claudius' decree, Valentine continued to perform secret weddings for young lovers. Claudius executed Valentine after discovering his actions. Others claim that Valentine's Day is named after St. Valentine of Terni, a bishop. Claudius II beheaded him outside of Rome as well.
The Romans often beat and tortured Christians in Roman prisons, which is why some stories suggest Valentine was killed for trying to aid them in escape. It is said that an imprisoned Valentine sent the first "valentine" greeting after he fell in love with a young girl—possibly his jailor's daughter—who visited him during his confinement. In a letter allegedly written before his death, he signed it "From your Valentine."
The expression is still used today. Valentine's legends are murky, but all emphasize his sympathetic, heroic, and, most importantly, romantic qualities. Valentine would become one of England's and France's most popular saints, perhaps due to his reputation in the Middle Ages.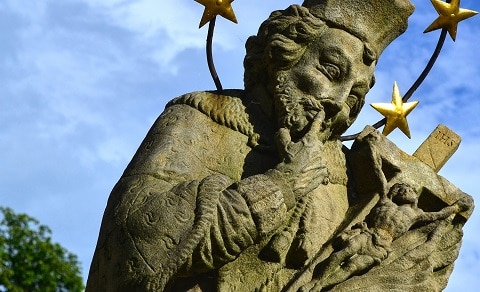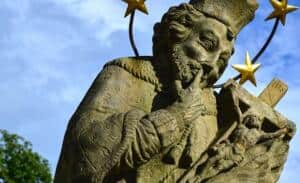 Christian Interpretation
Valentine's Day has historically been celebrated in the middle of February to commemorate Valentine's death or burial in A.D. 270.
Others speculate that the Christian church placed St. Valentine's feast day in the middle of February to "Christianize" Lupercalia's pagan celebration. The Lupercalia festival was celebrated during February, or February 15, in honor of Faunus, the Roman god of agriculture, and Romulus and Remus, the Roman founders.
Despite its survival during the early days of Christianity, Lupercalia was outlawed at the end of the 5th century when Pope Gelasius declared February 14 St. Valentine's Day. Despite this, it was not until much later that the day was definitively associated with love.
In France and England during the Middle Ages, February 14 was the start of birds' mating season, adding to the idea that Valentine's Day should be romantic.
The practice of sending Valentine's greetings dates back to the Middle Ages, although written cards first appeared after 1400.
Why Celebrate Valentine's Day?
Today, Valentine's Day is associated with expressing love! Every year, millions of Valentine's Day cards are exchanged, mainly as a symbol of romantic love. It's the celebration of love.
How Do People Celebrate Valentine's Day?
Valentine's Day offers lovers, friends, and family a variety of ways to express their feelings. People celebrate Valentine's Day by showing appreciation for those they love or admire.
Many people choose this as a day to propose marriage. Others have a romantic dinner at a restaurant. Over the years, celebrating has become more elaborate; some celebrate with romantic weekends away.
A Valentine's Day gift may be as simple as a greeting card, chocolates, jewelry, or flowers. Sending roses is mainly symbolic of Valentine's Day. Other traditional offerings include perfume, cologne, stuffed animals, balloons, candles, wine, champagne, custom artwork, and other unique items.
Gifts For Women On Valentines Day
Gifts For Men On Valentines Day
Where To Celebrate Valentine's Day in Florida?
Valentine's Day is one of the most popular celebrations. Eating out and weekends away are by far the most common way to celebrate.
Florida frees everyone from the harsh winter weather, so people travel here from all over the world to spend Valentine's Day in Florida.
You're sure to fall in love with Florida's beauty whether you enjoy a sunset walk on the beach, a private O\oceanside cabana, or fine dining in countless restaurants. Here are some of Florida's best places to celebrate Valentine's Day.
Palm Beach
While Palm Beach is known for its famed Worth Avenue, you may not be familiar with the Ann Norton Sculpture Gardens or some over-top hotels perfect for celebrating Valentine's Day.
Find a woman who does not want to stay at a Four Seasons resort, and I'll make pigs fly over your house!
A luxurious 5-star hotel located on Palm Beach's oceanfront. The hotel's amenities include a full-service spa, ocean views, an on-site restaurant, and a 24-hour gym. Tropical gardens surround the oceanfront outdoor pools at the Palm Beach Four Seasons. Freshly cut fruit, towels, and water are provided by pool attendants. Cabanas can be rented poolside.
There is an oceanfront restaurant offering fresh, coastal cuisine on site. Collaborating with a renowned two-star Michelin chef, the resort's signature restaurant will be a dining destination like no other.
Two tennis courts at the Four Seasons Palm Beach and access to the nearby Atlantis Golf Club. The site offers water activities such as windsurfing, kayaking, and sailing.
A tropical garden surrounds Hemingway Suite at Palm Beach Hotel Island in Palm Beach. There is a beach within five minutes walk of the property. There is a complimentary continental breakfast available at the property. Additionally, the hotel offers a spa. There is also an air purifier in each room. Guests of the aparthotel can enjoy an outdoor heated pool. In addition, there is a common area with a patio and a picnic area, perfect for a romantic brunch.
The real star of the show is the opulent suites that ooze romance.
Jacksonville
With its eclectic foods, culture, neighborhoods, and architecture ranging from Victorian to Prairie, Jacksonville is another excellent place to celebrate Valentine's Day. Since romance is synonymous with flowers, you won't want to skip Cummer Museum of Art & Gardens!
Cummer Museum of Art & Gardens
Northeast Florida's most beautiful and essential gardens are those at the Cummer Museum of Art & Gardens in Jacksonville. On the St. Johns River's banks, the Gardens are idyllically located. Over the past century, they have been the work of some of the most famous names in landscape design and horticulture, including Ossian Cole Simonds, Ellen Biddle Shipman, Thomas Meehan and Sons, and Olmsted.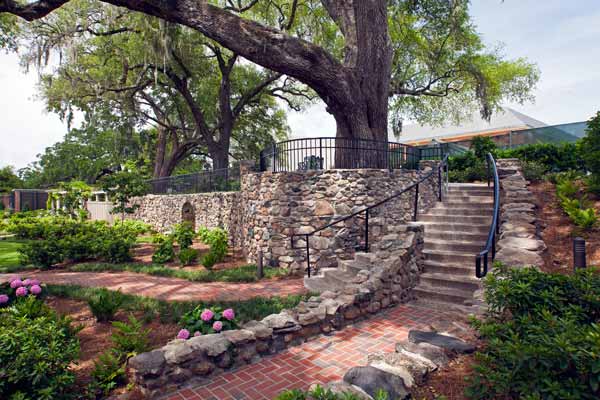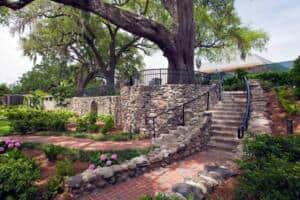 Cummer Gardens are given national significance by these prestigious firms. Live oaks cover the gardens with a canopy of rare horticultural specimens throughout the year. The lush plantings are complemented by features such as reflecting pools, fountains, arbors, antique ornaments, and sculptures that enhance the Museum's Permanent Collection.
There are four unique gardens:
Olmsted Garden
English Garden
Italian Garden
Sculpture Garden
All are perfect for a romantic celebration of Valentine's Day in Florida!
Jacksonville Theatre
Theatre Jacksonville is a historic theater that you can find in the city center. There's nothing more romantic than a date at the theatre.
As part of its mission, the Company supports inclusion and diversity among its artistic, volunteer, audience, and donor bases. This goal is achieved by presenting plays and programs of outstanding artistic quality, offering exceptional training and educational opportunities to volunteers and students, and allowing Florida artists to create unique and original performance projects and events.
Orlando
Enzian
Try Enzian if you want more classical romance for Valentine's Day. The art house movie theatre offers dinner and a movie! Dinner is served buffet style with live music playing in the background. There is also the option of reserving a VIP table that includes a complimentary gift and a bottle of champagne.
Ice Bar
This bar and restaurant offer a unique dining experience. Aside from the ice sculptures all over the place, there are also ice shot glasses and seats to admire! They have a great menu with a fantastic view to celebrate your Valentine's Day.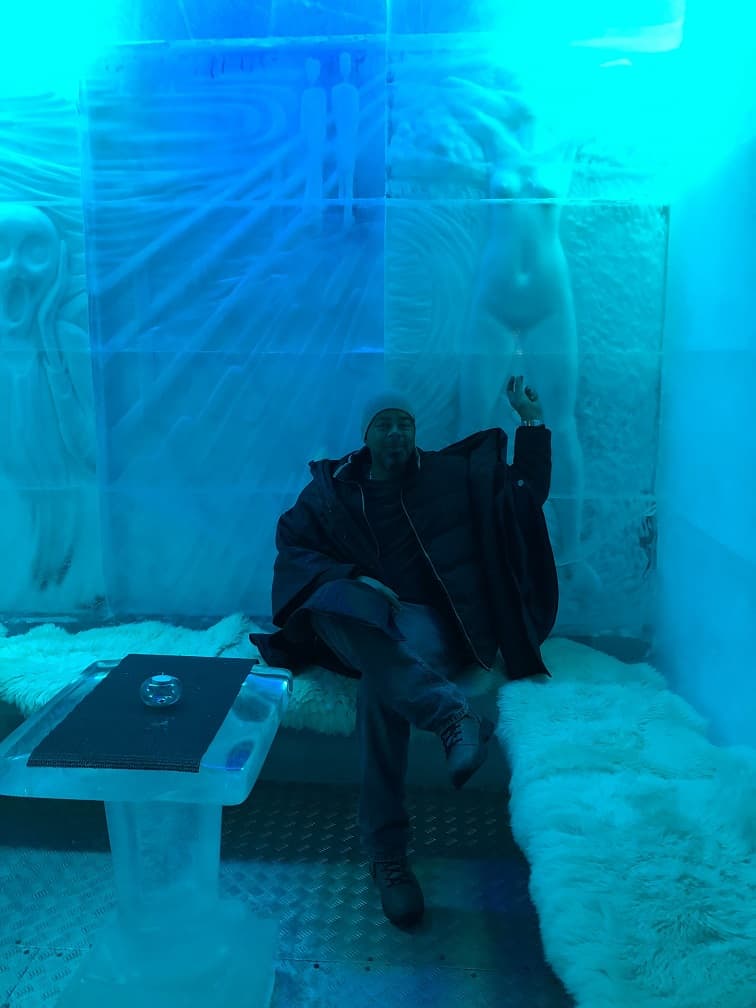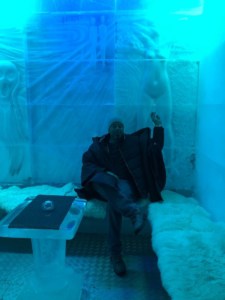 If you want to explore some of Florida's most stunning scenery, then Kings Landing, Florida, should be high on your list of places to visit. Numerous theme parks and attractions attract tourists from all over the world to Orlando. Nevertheless, Central Florida offers plenty of other things to do that are just as exciting as theme parks and give you an authentic taste of Florida. A short drive from Orlando and you can be relaxing at one of the many natural springs scattered throughout the state. The best part is if you can rent a romantic cabin directly on the water!
Much like Cummer Museum of Art & Gardens in Jacksonville, Leu Gardens is the perfect spot for a date. This garden is known for its climate, which offers evergreen views. Visiting this botanical garden offers the chance to find various colorful flowers and plants. In addition to the parks, you can also visit the Leu House Museum after seeing them. Known for its lush gardens, this lush oasis is a tranquil escape from the city's bustle. The Harry P. Leu Gardens are a wonderful place to spend a day.
Some years, they offer a romantic concert on Valentine's Day at Leu Gardens. Romance your sweetheart with a show in a park. FYI, tickets for events at Leu Gardens sell out way in advance, so plan accordingly.
Geneva
Danville, Florida, is for you if you have the slightest itch to stay in an unconventional rental! You'll love this place if you appreciate nature, small towns, and a laid-back approach to life. Danville is for you if you want to get off the grid. If the '60s and '70s were your best days, you would fall in love with Danville. If you are an art collector or historian, you'll be mesmerized. Perhaps you just like farms and if you do, you'll be happy. Or, you may have a thing for 50's golf carts and want to ride the vast collection. Danville, Florida, is a playground for adults and kids alike. If you can't find something to do here that's different and new to you, it's time to visit the doctor – to get your head checked.
Stay in a tree house, a yurt, or even an airport hanger!
Tavares
The Harris Chain of Lakes consists of seven lakes, including Lake Dora. This chain of lakes covers 4,475 acres in Lake County in central Florida and is a popular fishing and boating destination. Located in the center of Lake County, Lake Dora and Eustis are connected by the Dora Canal to the north and Lake Dora to Lake Apopka to the south by Lake Beauclair and the Apopka-Beauclair Canal.
Mount Dora, which sits along Lake Dora's eastern and northern shorelines, offers a lovely, picturesque setting nestled against the hills rising to the east. Tavares lies on the north shore. Direct boat access to Lake Dora is available from two public boat ramps: one at Tavares on the northern coast and the other at Mount Dora on the eastern shore. The ramps are lovely, with plenty of parking for cars and trailers. A wetland surrounds the southwestern part of Lake Dora, while a narrow piece of land separates Lake Dora from Lake Beauclair on the southeastern side.
Tavares and Mount Dora hold festivals that celebrate antique wooden boats and antique furniture each year. Thousands of visitors attend the celebrations from all over Florida and the Southeast. Fish, waterfowl, reptiles, and mammals inhabit Lake Dora, including a wide variety of fish. Several guided tour boats ply the waters of the Dora Canal, as the area is famous for bird watching.
Imagine taking your date on a romantic seaplane ride over the lakes!
A few minutes north of Orlando, Florida, is Historic Downtown Sanford. Historic towns are becoming sought out for Valentine's Day In Florida given their old-world charm.
This popular and well-known destination features many award-winning bars, restaurants, craft breweries, and gastropubs. And it hosts world-class concerts and major events. Additionally, it is home to many antique shops, historic buildings, and residences. There are tons of unusual bars and restaurants in Sanford. Here are some "must experiences" places to have an unforgettable Valentine's Day In Florida!
Tuffy's Bottle Shop
Perfect for people who love local craft beer. This place is popular among locals because they brew their unique cider. While cider is their specialty, they also have other cocktails and beers.
The local cider is a must-try when going to this remarkable place. You can also check out their reconstructed pontoon boat, a great photo backdrop for your IG or Facebook.
Tuffy's Music Shop
With the recent opening of Tuffy's Music Box, live music fans in Central Florida have something to celebrate. Tuffy's Music Box offers something for everyone with an eclectic mix of genres, local favorites, and regional and national touring acts.
Live music happens every Thursday, Friday, and Saturday night, with special events on weekdays.
Photo Credit: Tuffy's Music Shop
The Sullivan
If you need to shun away from the harsh Florida sun for a while, this Irish Pub is a must-go-to in Sanford. They offer whiskey and lots of beers as well. The ambiance is genuinely Irish, with lots of spirits to choose from.
Celery City Craft
Sanford is also known as Celery City, and here is why. Celery City Craft is home to 50 beer taps and two taps of wine. These features local state brews. It has a patio which can seat lots of clients and visitors. This place is known for hosting lots of local events. If you are not into beers or wine, they have a range of cocktail menus.
Photo Credit: Celery City Craft
If you want to listen to some live music or musical acts, Celery City Craft is the place to be in Downtown Sanford. According to history, the city has a vast plantation of celery, thus earning the monicker Celer City. And they also have a cigar bar for that who like to indulge.
Loggerhead Distillery
Want to try local spirit in Sanford? Visit Loggerhead Distillery and try their Apple Pie Moonshine and vodkas. Currently, aging is single malt whiskey, rum, and bourbon.
Lake Wales
Bok, an accomplished author, wrote "America's Taj Mahal: The Singing Tower of Florida." If you know anything about the Taj Mahal – India's most iconic treasure, you'll know it's a tomb. Emperor Shah Jahan built the Taj Mahal as the final resting place of his favorite wife, Mumtaz Mahal; it also houses Shah Jahan's tomb. Given this, I wonder if Bok did not consider the tower a potential resting place.
He donated the gardens and the Singing Tower to the State of Florida after his death. Today, the non-profit American Foundation Inc. owns and operates Bok Tower Gardens. Bok Tower Gardens is one of the most romantic places to visit. And, it's the perfect destination for a proposal! Bok Tower Gardens is a popular choice for Valentine's Day In Florida.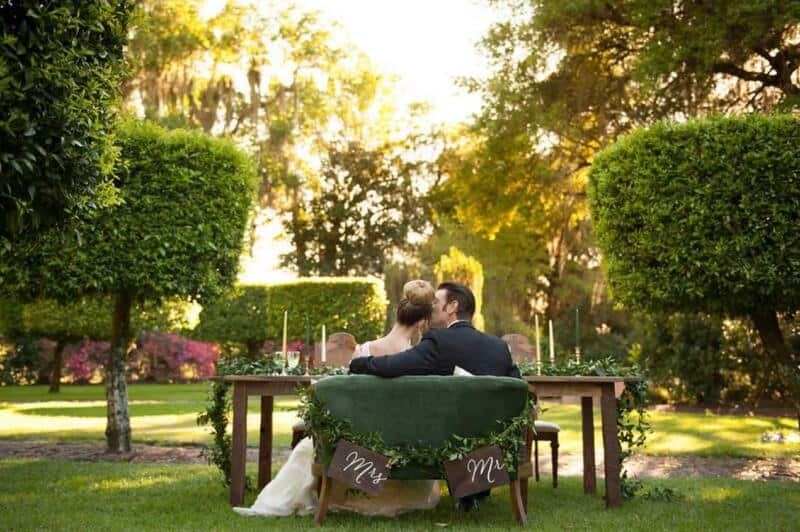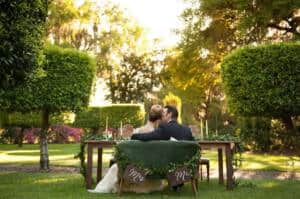 Dade City
I love this place! Located in the heart of Central Florida is a 260-acre magical oasis where the residents run wild. It is such an unusual experience in Florida. Having been on a safari in Africa, I can attest that this is as close as you will get without traveling to Africa. Yes, the animals live in a facility vs. running wild– but this is Florida. And, for clarity, these animals are roaming in their sections across a 260-acre African-like savanna! This is not a zoo, not even close.
Over the years, guests have asked Safari Wilderness if they could spend the night. Now they finally can! Safari Wilderness glamping tents opened on December 15, 2021.
When I was fantasying about what it would be like to stay on-site with the animals, I expected Jumanji. You know, where all the animals come to life at night. They do not; only the cheetahs stay up late. Do you know what is better? They all rise at various times in the morning. Almost in some sort of hierarchical pecking order. First up are the lemurs, then the cheetahs. Then, the ostrichs start to chase the fallow deer, which is funny to watch. The last ones up are the warthogs.
Premium Safari Glamping
This is the Pièces De Resistance of Safari Wilderness. This is where I stayed in the center of all the action. You will have a 360-degree unobstructed view of the entire property from a 36-foot-tall deck.
The premium tent has a king-size bed, battery-operated lamps and fans, netted windows, a coffee maker, and a fridge. There is also a hammock on the deck for you to relax. The premium tent can accommodate two people; however, you can add cots to accommodate two more. The premium tent has a private bathroom and shower!
If you want to impress your love, this place will wow them! This will be an unforgettable Valentine's Day In Florida.
Miami
Macchialina
It is a unique Italian restaurant that offers exceptional food. They have been recognized for their imaginative and authentic cuisine and indoor and outdoor seating options. You can enjoy a special prix-fixe menu on Valentine's Day here.
The Eden Roc Miami Beach
Mild temperatures and crystal-clear waters enhance this exceptional Miami Beach experience. Eden Roc Miami Beach's Romantic Relaxation package is perfect for a romantic Valentine's getaway in Florida.
Related: Miami to Key West – Florida's Best Road Or Boat Trip!
Bartow Florida
Located in Polk County, the "City of Oaks and Azaleas," Bartow, Florida, is unheard of by most. Like many small towns, the first appearance is the same: the classical main street, a four-way stop, the local courthouse, and the silence of empty storefronts.
As you arrive on a Saturday, finding parking on Main Street, Bartow, is simple. There is no shortage of free parking spots right on the main street. Another indication that this town is not yet booming. Above all, this is changing in Bartow, Florida, because of successful revitalization. There are plenty of places to eat, lots of unusual stores, and charming parks!
Bartow is also home to The Wonder House. The Wonder House might be one of the most exciting mansions to visit in Florida. Not only is it a work in progress, allowing you to see the stages of transformation, but it's also full of hidden technology way before its time. Further, it's home to many oddities that you don't find in the era's traditional mansions. How about a moat that enters the main house through a basement, if this does not intrigue you?
If you enjoy history, architecture, restoration, urban exploration, or looking for something to do that's off the beaten path, you need to add The Wonder House to your must-see list!
Dry Tortugas National Park is one of America's largest and most popular tourist destinations. West of Key West, Florida, Dry Tortugas has seven islands and protected coral reefs. Garden Key is famous for its beaches and the 19th-century Fort Jefferson. Sea turtles and a lighthouse reside on Loggerhead Key. Divers enjoy diving the Windjammer Wreck, the remains of an 1875 ship near Loggerhead Reef. Seabirds like sooty terns nest at Bush Key. Located 67.7 miles from Key West and 388 miles from Cuba, this remote island can only be accessed by boat or seaplane. Imagine celebrating Valentine's Day In Florida on a remote island that you fly into!
Clearwater Beach Marina and the Clearwater Marine Aquarium are within 4 minutes drive of Sandpearl Resort, a 4-star beachfront resort. There is an outdoor lagoon pool, a full-service spa, on-site dining, and elegant guest rooms with free WiFi.
Warm colors adorn the rooms, which provide views of Mandalay Bay, the pool, or the Gulf of Mexico. Luxury bathrobes and a minibar are provided.
The Sandpearl Resort offers free parasailing, beach volleyball, and bicycle rentals. Additionally, there is a state-of-the-art fitness center and a daily children's program.
Guests can explore a boutique and a gallery at the resort. Various meeting and banquet rooms are also available on-site, including dolphin encounters.
Caretta on the Gulf has an extensive wine list and a fine dining restaurant with beachfront views. Casual beachfront and poolside dining is featured at the Tate Island Grill. The Marketplace offers grocery items and Starbucks® coffee.
Couples can treat their minds, bodies, and souls to sensual treatments at The Spa at Sandpearl Resort rather than exchanging sweets and roses. The body massage ritual includes:
Soothing scrub.
An enriching ocean sensation bath.
Wave massage that leaves couples refreshed and energized for this romantic getaway.
Your Valentine's getaway will be filled with love and romance when you choose the Hyatt Regency's Romance Package. The package includes champagne and chocolates, a full daily breakfast for two, valet parking, resort fees, and guaranteed late checkout.
River Ranch
Many considered the best Rodeo in Florida, Westgate River Ranch caters to adults and children alike, one of its unique draws. It's nothing like a typical park built for kids with an occasional beer stand. Nor is it a park that is designed just for kids. This place is family orientated, but it caters to all with intention.
Westgate River Ranch is one of my favorite places in Florida, and you will fer bonus points for the creative choice! You can glamp here in a luxury teepee, a glamping tent, and even a converted train caboose.
Luxe teepee guests enjoy a world of unprecedented benefits, including a personal Luxe Concierge, all resort activities, VIP rodeo tickets and seating at the Saturday night Rodeo, a resort golf cart, morning coffee service, and pastry delivery, and a nightly campfire prepared for your indulgence in s' mores and fireside story-telling.
This one is for the golfers! Streamsong Resort is at 1000 Streamsong Drive, Bowling Green, Florida, 33834. Streamsong Resort is like nothing you've experienced before. Opening in 2014, this mid-century modern marvel is spectacular from the outside, and no detail is overlooked. Most are here for golf and vistas, but there is much more to this beauty than golf.
Packed with four award-winning courses and home to fine dining, this golf mecca will impress your valentine!
Traditions of Valentine's Day In Florida
Typically, when people think of American holidays, they think of big ones like Christmas, Thanksgiving, and the Fourth of July. Valentine's Day, however, is a holiday that is rarely discussed. No matter how you feel about Valentine's Day, it's clear that many Floridians love it. Here take a look at some traditions of Valentine's Day.
Valentine's Day is not a public holiday. There is no disruption to government offices, stores, schools, or other organizations. It is important to note that public transportation systems operate regularly.
In Schools
Preschools and elementary schools often have class parties for Valentine's Day. It is traditional for schools to shorten their school days; at the end of the Day, they often hold celebrations. Games, snacks, desserts, and card exchanges would all be part of these parties. As part of their Arts and Crafts classes, children in daycares, preschools, and elementary schools make Valentine's Day cards to give to their parents, grandparents, and other notable people.
Students send paper hearts and chocolates to their friends or their boyfriends/girlfriends (if they're in a relationship). It is common for teenagers in relationships to exchange flowers, stuffed animals, or chocolates.
Couples
Young couples in new relationships often have smaller celebrations, depending on their relationship's nature and financial status. It might involve exchanging cards or small gifts, going on a picnic, or preparing a special meal.
Couples who are older and in an established relationship often celebrate more. Some couples propose marriage on Valentine's Day by going to an expensive restaurant, taking a memorable vacation, or exchanging expensive gifts (like jewelry). It is a romantic occasion for many couples. People love to spend time with their loved ones, and eating their favorite foods is a typical traditional celebration of Valentine's Day in Florida.
FAQs About Valentine's Day In Florida
What is there to do on Valentine's Day in Florida?
During Valentine's Day, Floridians enjoy spending time with their loved ones. It is a day of joy all over Florida. You can celebrate Valentine's Day in Florida in a variety of ways. To celebrate Valentine's Day, restaurants, bars, and resorts arrange parties and offer special Valentine's deals. In Florida, you can go for dinner, enjoy rides on theme park rides, watch fireworks or spend time with your loved one to celebrate Valentine's Day.
What does Disney do for Valentine's Day?
Disney World features new decorations, Mickey-inspired floral arrangements, and a scavenger hunt for hidden Valentine's items. For Valentine's Day, Disney Springs has chocolate and treats in bundles. This is the perfect place for a romantic stroll. Sip a cocktail, enjoy live entertainment, and soak up the atmosphere. Explore Disney Springs and indulge yourself with one of the delectable treats on Valentine's Day with Disney World
Closing Thoughts
The most popular ways to celebrate Valentine's Day are dinner, a picnic, or a homemade meal. Valentine's Day is also a popular day for marriage proposals, as it is a perfect day to express their love. In some cases, marriage proposals are delivered creatively by posting a message on a billboard or climbing to the top of a mountain. Many restaurants offer Valentine's Day promotions, and food is often decorated with heart and flower symbols. The luxury hotel stay is another famous Valentine's Day activity that allows couples to get away from it all and enjoy some quality time together. Romantic and memorable marriage proposals are generally made on Valentine's Day, regardless of the method used.
Looking for more seasonal things to do in Florida? Start here:
We participate in the Amazon Services LLC Associates Program, an affiliate advertising program designed to provide a means for us to earn fees by linking to Amazon.com and affiliated sites.
Brit On The Move™ Travel Resources
Ready to book your next trip? Use these resources that work:
Need more help planning your trip? Check out our Resources Page, highlighting the great companies we trust when traveling.