Discover Dunedin, Florida's hidden gem, in the Gulf of Mexico. As we venture into 2023, this lively coastal city buzzes with abundant offerings. Its captivating blend of picturesque landscapes, deep-seated cultural heritage, and endless recreational opportunities create a magnet for those seeking a unique getaway.
This post may contain affiliate links. Please read our disclosure and privacy policy for more information.
Whether you are an outdoor enthusiast, a history buff, an art connoisseur, or a beach lover seeking tranquility amidst stunning sandy stretches, this guide will illuminate Dunedin's finest aspects, ensuring you explore everything the city offers in 2023.
Delving into Dunedin's Past: A History Overview
As one strolls down Main Street in Dunedin, Florida, the charming, quaint ambiance reflects the town's rich past. Founded in the 19th century, the heart of Dunedin has a story to tell, mirrored in the Dunedin History Museum, a great place to uncover the history of Dunedin. This treasure trove in a former railroad depot houses an extensive collection of artifacts and permanent exhibits, tracing Dunedin's origins from its establishment by Scottish pioneers to its growth around the Orange Belt Railway.
The town's historical pride extends to the Andrews Memorial Chapel, a Gothic Revival architectural marvel built in 1924, offering a glimpse into Dunedin's bygone era. Not far off, on the scenic Dunedin Causeway, you can still spot the tracks of the Tampa Bay and Gulf Coast Railroad, a successor of the Orange Belt Railway. In Dunedin, history has etched itself into every corner, creating an immersive environment that takes you back in time.
Dunedin's Claim to Fame: What Makes it Special?
Nestled on the Gulf Coast of Florida, Dunedin's allure is far from typical. Its sunny days, pristine white sand beaches, and unique history set the scene, but the true heart of Dunedin lies in its diverse and vibrant attractions. Beatles enthusiasts will be thrilled to visit the Penny Lane Beatles Museum, a spot packed with priceless Beatles memorabilia that infuses a British vibe into this Scottish-rooted town.
Sports fans will know Dunedin as the spring training base for the Toronto Blue Jays, who call the Dunedin Stadium their home away from home. But that's not where Dunedin's love for games ends; in the heart of downtown Dunedin, the unique sport of disc golf thrives amidst the lush greenery of Hammock Park.
As you wander towards Dunedin's waterfront, the marina unveils panoramic views and many aquatic activities, with kayaking topping the locals' list.
The true essence of Dunedin, however, is best experienced on Fridays and Saturdays at the Dunedin Downtown Market. Nestled near the marina, this bustling epicenter allows local artists of Dunedin to showcase their talents amidst fresh produce stalls and the rhythm of live music.
After you read this article, you'll discover why this charming town is not just one of the best places to visit but a treasure trove of unique experiences on Florida's Gulf Coast.
Navigating Dunedin: Travel Tips and Location Guide
Nestled on Florida's Gulf Coast, Dunedin is a coastal town between the bustling city of Tampa Bay and the peaceful waterfront of Clearwater. The heart of Dunedin is its vibrant downtown area, a hub teeming with attractions, from the unique Penny Lane Beatles Museum to the lively Dunedin Downtown Market, which springs to life every Friday and Saturday. Just a short stroll from Main Street, you'll find the Dunedin Marina, a popular spot to enjoy the waterfront views.
The town of Dunedin is laid out in a grid-like pattern, making navigation simple. The town's major attractions, including the Dunedin History Museum and the Stirling Art Studios, are located near each other. To the west, you'll find the Dunedin Causeway, leading to the white sand beaches of Honeymoon Island. Further north, a short ferry trip takes you to Caladesi Island State Park, a treasure only accessible by boat. The sunny Scottish town is among the best places to explore on Florida's Gulf Coast.
Additional Travel Tips for Dunedin Florida
Below are some additional travel tips for your trip to Dunedin, Florida:
Airport Proximity
The closest major airport to Dunedin is Tampa International Airport (TPA), about 20 miles away. St. Petersburg-Clearwater International Airport (PIE) is also a convenient option, located approximately 15 miles southeast of Dunedin.
Car Rentals
Renting a car provides the most flexibility for getting around Dunedin and the surrounding areas. Numerous car rental agencies are available at the airports, offering a range of vehicle options. Dunedin is known to be a t
Road Navigation
As stated, Dunedin is laid out in a grid-like pattern, simplifying navigation and GPS or mapping apps for the most efficient routes.
Public Transportation
If you prefer not to drive, the Pinellas Suncoast Transit Authority (PSTA) provides bus services across the city and to neighboring locations, including Clearwater and Tarpon Springs.
The Jolley Trolley
This unique transport service offers a charming way to travel around Dunedin and nearby beach communities. It runs between Clearwater and Tarpon Springs, making stops at popular attractions.
Parking
Downtown Dunedin can get busy, especially during peak season and special events. Plan to arrive early if you are driving, or consider using public transportation to avoid parking issues.
Bike Rentals
For a more leisurely exploration, consider renting a bicycle. Dunedin is a bike-friendly town, and the Pinellas Trail offers a scenic and safe route for cyclists.
Packing Essentials
Florida is known for its sunny climate, but rain showers can (and probably will) occur, particularly in the summer months. Pack a lightweight rain jacket or umbrella and sun protection essentials like hats, sunglasses, and sunscreen.
Consider packing child-friendly sunblock, hats for shade, water bottles, and snacks when traveling with kids. Also, a compact stroller could be beneficial for navigating through busy areas and for longer days out. For car journeys, don't forget to bring your safe and comfortable car seat or booster seat for the safety and comfort of the little ones.
Stay Hydrated
The Florida heat can be intense, especially in the summer. Always carry water to stay hydrated, particularly when spending time outdoors.
Explore Beyond Dunedin
If time allows, consider day trips to nearby areas such as Tampa, St. Petersburg, or the Tarpon Springs Sponge Docks.
Remember, planning and preparation are critical to a hassle-free vacation.
The Great Outdoors: Outdoor Activities in Dunedin
Dunedin, nestled along the gulf coast of Florida, offers a range of delightful outdoor activities. Its sunny climate, white sand beaches, and rich cultural and historical background make it an excellent place for outdoor enthusiasts. Here are six must-try outdoor activities that Dunedin boasts.
Visit Dunedin Causeway
Enjoy a fun-filled day at Dunedin Causeway. Its pristine white sand beaches are perfect for a picnic, a round of disc golf, or a spot to enjoy the gulf coast sunset. Rent a kayak for a paddle in the calm, clear waters, or take a ferry trip to nearby Caladesi Island for a change of scenery.
Explore Hammock Park
Hammock Park is a nature center with trails weaving through five unique ecosystems. Visit on a sunny day to experience the flora and fauna, the scenic picnic spots, and even a playground for the kids. It's an oasis right here in Dunedin.
Stroll Along the Marina
Take a leisurely walk along the waterfront at the Dunedin Marina. Watch the boats sail in and out of the bay, catch a spectacular sunset, or soak in the peaceful atmosphere.
Discover Nature at Honeymoon Island State Park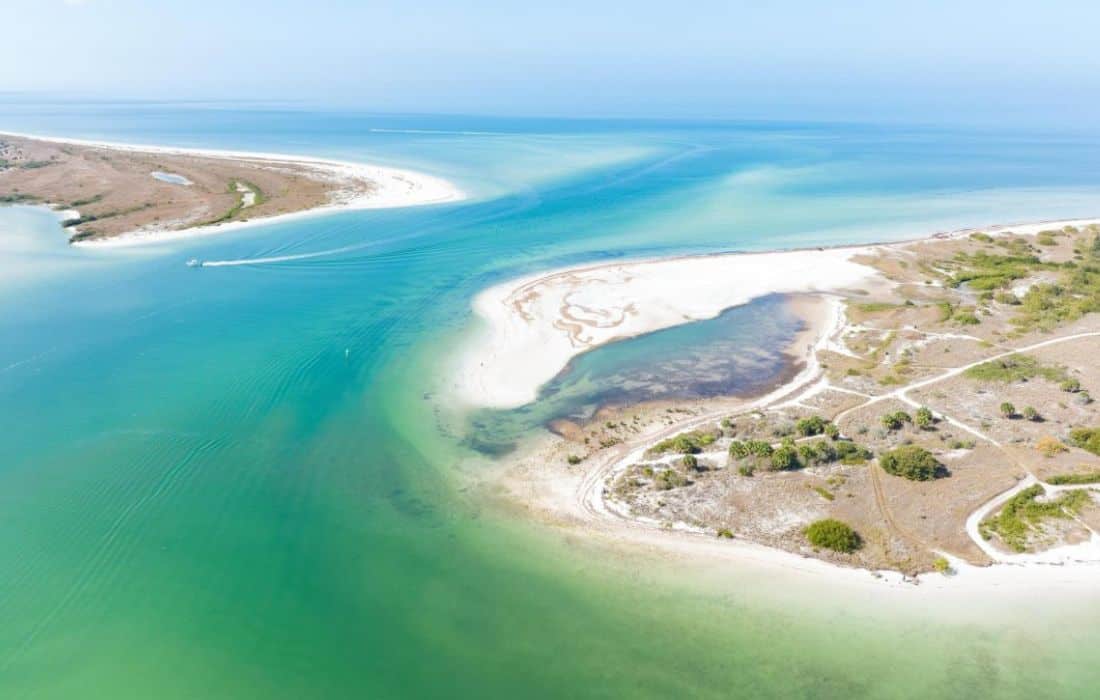 A visit to Honeymoon Island State Park is a must for nature lovers. It offers everything, from hiking and birdwatching to relaxing on the beach. Accessible only by the Dunedin Causeway, it's a true gem on the coast of Florida.
With these varied outdoor activities, Dunedin is one of the best places to experience the great outdoors. Dunedin has you covered whether you're into sports, nature, or simply soaking up the sun. So pack your bags and visit Dunedin for an unforgettable outdoor experience.
A Network of Trails: Exploring Dunedin's Natural Beauty
Dunedin stands out among typical Florida destinations due to its small-town charm. Unlike areas dominated by high-rise hotels and condos, Dunedin maintains a quaint character that captivates visitors. The absence of towering buildings allows the town to preserve its distinct atmosphere while providing a cultural experience akin to larger cities.
Along with this vision, you'll be thrilled that Dunedin is one of the recently designated Florida Trail Towns. This means that it is recognized for its outstanding efforts to embrace regional trails, including the over 1500-mile-long Florida Trail that spans the edge of the Everglades National Park in the south to Pensacola Beach. Check out this guide on reasons to hike the Florida Trail for an in-depth look at the Florida Trail.
As a Trail Town, Dunedin offers easy access to trails to walk, bike, or jog while enjoying our community's unique heritage. Whether you're a resident or a visitor, you can venture off the trail to enjoy the services of the nearby community. The courses are integral to Dunedin, making it a safe and welcoming place for outdoor enthusiasts.
Pinellas Trail
Dunedin takes pride in its extensive walking and biking trail system, including the renowned Pinellas Trail. This network of trails allows residents and visitors to explore the town's natural beauty on foot or by bike. The commitment to preserving green spaces ensures that Dunedin remains a haven for outdoor enthusiasts seeking to connect with nature.
Make sure you come prepared with hydration and the proper gear. The trail is over 45 miles long with endless start-and-stop locations, so ensure you have supportive walking shoes to maximize your experience.
Festive Dunedin: Exciting Annual Events
Dunedin, a quaint town on Florida's gulf coast, is well known for its festive annual events. The city of Dunedin celebrates its Scottish heritage with the annual Dunedin Highland Games & Festival. Watch the exciting caber toss, enjoy traditional music, and taste authentic Scottish cuisine. Dunedin's history of spring training also comes alive during the Toronto Blue Jays games at the Dunedin Stadium.
On Fridays and Saturdays, the heart of downtown Dunedin transforms into a vibrant downtown market. Local artists showcase their talents while vendors sell fresh produce and unique crafts. Another crowd-pleaser is the annual Dunedin Mardi Gras Parade and Festival on Main Street, a joyous event filled with live music and colorful floats. Whether you're a history buff, a sports fan, or a shopaholic, Dunedin's annual events offer something for everyone.
Pedal Through History: Dunedin's Historical Bike Tour
For history enthusiasts and cycling lovers alike, Dunedin's Historic Bike Tour is an activity not to be missed. The bike tour takes you through the heart of Dunedin, past critical sites such as the Dunedin History Museum, which houses permanent exhibits showcasing the history of Dunedin, the Andrews Memorial Chapel, built in 1924, and the former railroad depot of the Orange Belt Railway. Along the way, you'll witness the natural beauty of Dunedin, from the sunny white sand beaches to the waterfront marina. This fun tour provides a unique perspective on Dunedin's history and natural beauty.
Retail Therapy: Downtown Dunedin's Best Shops & More
Downtown Dunedin is a haven for shopping enthusiasts. Stroll down Main Street, where local shops offer a range of unique memorabilia and goods. Art lovers should visit the Stirling Art Studios, a collective of local artists showcasing their work in the heart of Dunedin. For Beatles fans, the Penny Lane Beatles Museum is a must-visit. It boasts an impressive collection of Beatles memorabilia right here in Dunedin.
Visit the Downtown Market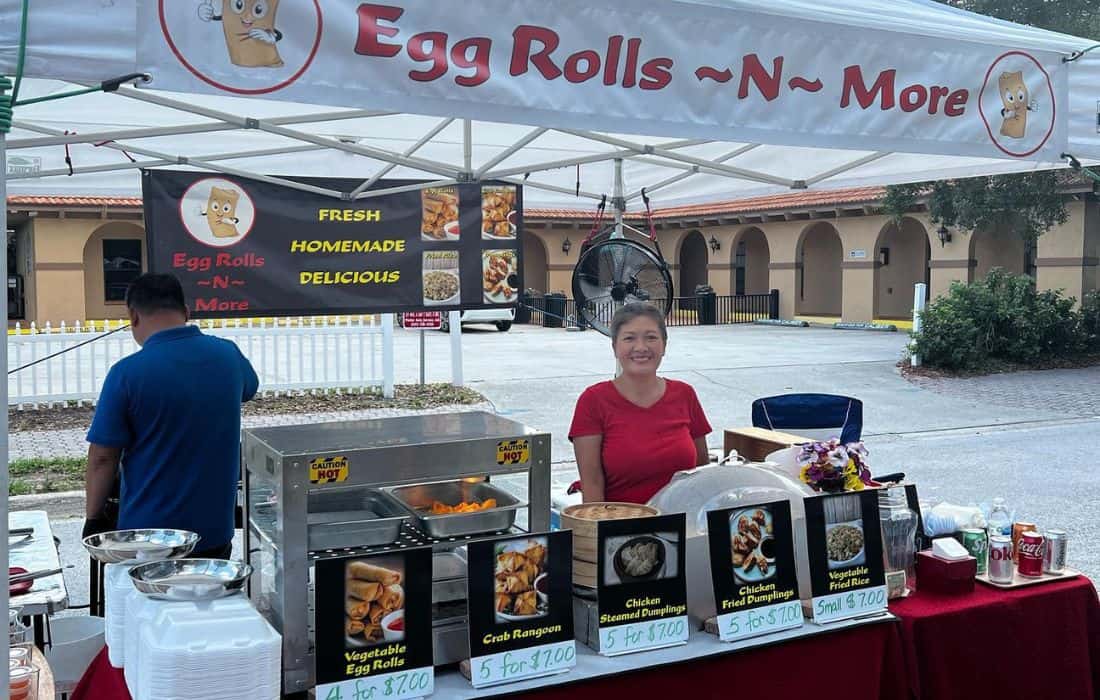 Every Friday and Saturday, the Dunedin Downtown Market comes alive. It's an attraction where you can shop for local art and fresh produce and enjoy live music. Grab a snack and stroll the quaint main street.
Dunedin Stadium Toronto Blue Jays
Dunedin, Florida, is a beautiful coastal town and the spring training home of the Toronto Blue Jays. The Florida Auto Exchange Stadium, also known as the Dunedin Stadium, sits at the heart of the town. This stadium has a long history with the Toronto Blue Jays; it has served as their spring training base since their inception in 1977. On sunny days, bats cracking and crowds cheering fill the air as the Blue Jays prepare for their season. It's not just a place for baseball; it's an integral part of the history of Dunedin, where sports and community come together. Whether you're a baseball fan or not, visiting the Dunedin Stadium to witness the Toronto Blue Jays in action should be on your list when you visit Dunedin.
Tee Time: Dunedin Golf Club
The Dunedin Golf Club should be on your Dunedin itinerary if you're a golf enthusiast. Built-in 1924, the Dunedin Golf Club is one of the oldest golf clubs in Florida. It's not just its age that makes it notable; the golf club has a rich history, having once been the home of the PGA of America from 1945 through 1962. The course is located near the coast of Florida, offering beautiful views of the Gulf of Mexico. The system is also just a short drive from downtown Dunedin, making it a convenient spot to enjoy a game of golf. Its beautiful fairways, challenging holes, and stunning views make the Dunedin Golf Club a must-visit attraction for golfers visiting Dunedin.
For more retail therapy, visit the Dunedin Downtown Market every Friday and Saturday, where vendors sell various products, from fresh produce to handcrafted goods. And after a long day of shopping, take a break at the waterfront marina, or unwind at the 7venth Sun Brewery. From its quaint shops to bustling markets, downtown Dunedin offers a delightful retail experience.
Delving into Art and Culture in Dunedin
The quaint town of Dunedin is not only famous for its beautiful gulf coast beaches and spring training but also for its rich art and culture scene. Dunedin's downtown area is bustling with life, filled with a vibrant blend of history, art, and music that truly reflects the heart of the town.
Dunedin History Museum
The Dunedin History Museum, situated on Main Street, offers a fascinating glimpse into the history of Dunedin. This museum features permanent exhibits that trace the town's Scottish roots and the evolution of the local area, including artifacts from the former Orange Belt Railway and the former railroad depot.
Penny Lane Beatles Museum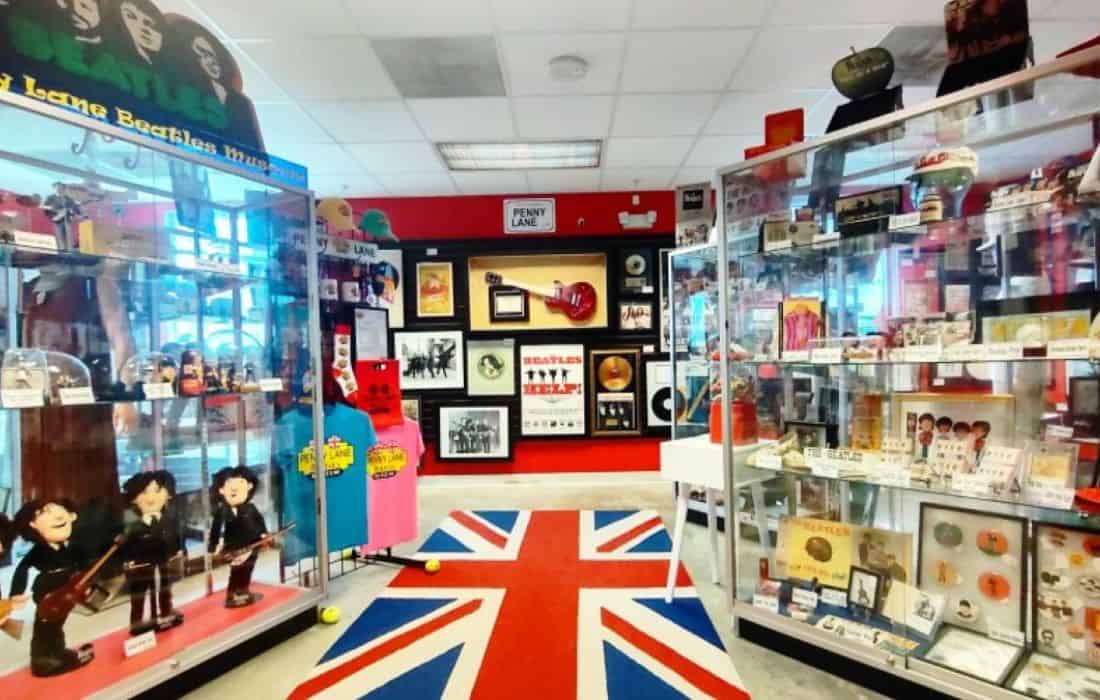 The Penny Lane Beatles Museum is a must-visit spot for Beatles fans. This memorabilia-packed exhibit hosts an extensive collection of Beatles artifacts and memorabilia, capturing the iconic band's history and their influence on the music world.
Stirling Art Studios
Nestled in the heart of downtown, Stirling Art Studios is a haven for local artists of Dunedin. This thriving community hub showcases its talents, opening new exhibitions on Fridays and Saturdays. It's a great place to soak in Dunedin's thriving art scene.
Live Music on Main Street
Main Street in Dunedin offers a lively live music scene. On Friday and Saturday nights, the downtown area becomes even more vibrant, with local bands and artists playing in restaurants and bars, adding a festive vibe to Dunedin's nightlife.
Scottish Heritage
Reflecting the town of Dunedin's Scottish roots, the city embraces its heritage with annual events like the Dunedin Highland Games and Celtic Festival. These events feature traditional Scottish games, music, and dancing, solidifying Dunedin's connection to its Scottish heritage.
A Greek Experience: Day Trip to Tarpon Springs Sponge Docks
A visit to Dunedin, Florida, wouldn't be complete without a day trip to the nearby Tarpon Springs Sponge Docks. This coastal attraction, located just a short distance from Dunedin, provides a unique Greek experience on the Gulf Coast. Stroll along the waterfront and watch sponge divers in action, explore the various Greek restaurants and shops, or take a scenic boat tour to learn about the history of the local sponge industry. Don't miss the annual events that celebrate the rich cultural heritage of this vibrant community.
A Coastal Excursion: Jolley Trolley to Clearwater Beach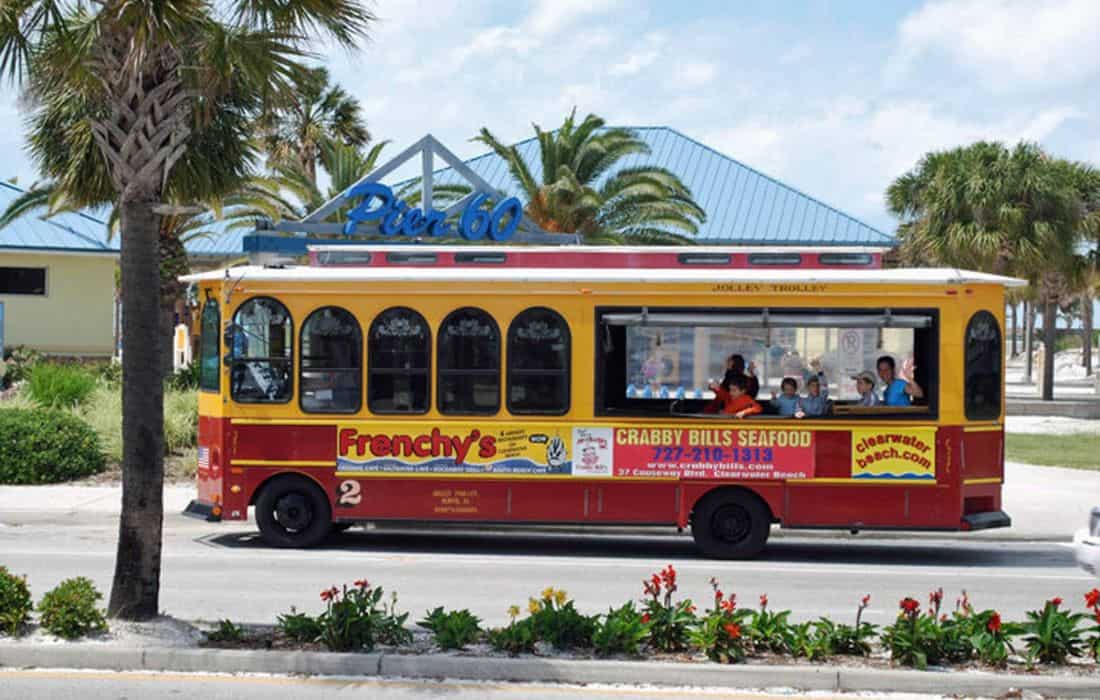 One of the best places to explore during your stay in Dunedin is Clearwater Beach. This world-renowned white sand beach is a pleasant ride away, thanks to the Jolley Trolley from Dunedin. Spend a sunny day lounging by the waters of the Gulf of Mexico, enjoy watersports like kayaking, or visit the nearby marina for some breathtaking views. As the day ends, nothing beats watching a mesmerizing sunset from Pier 60 before returning to Dunedin.
A Culinary Journey: Top-Rated Restaurants in Dunedin
Visiting Dunedin isn't just a visual feast but also a gastronomic adventure. Dunedin has something to satisfy every palate, from waterfront fine dining to quirky downtown cafes. This culinary journey through the top-rated restaurants in Dunedin will leave your mouth watering.
Bon Appetit Restaurant and Bar: Gourmet Pleasures
Bon Appetit Restaurant and Bar, nestled by the Dunedin Marina, offers gourmet dishes with breathtaking views of the Gulf of Mexico. Their menu features a blend of classic and innovative dishes, with seafood specialties that are hard to resist. Whether dining in or enjoying their patio, it's one of the best places to enjoy the gulf coast views while indulging in sumptuous food.
Lucky Lobster Co.: A Seafood Haven
For those craving fresh seafood, a visit to Dunedin isn't complete without dining at Lucky Lobster Co. Their menu, boasting an array of creatively-prepared lobster dishes and more, is a testament to the bounties of the Gulf. This seafood haven in the heart of downtown offers a quaint atmosphere and is a favorite spot to enjoy a sunny day meal.
The Living Room on Main: Dining with a Homey Feel
The Living Room on Main provides a unique dining experience with its eclectic mix of food, decor, and live music. Located on Dunedin's Main Street, this restaurant is an attraction featuring a menu that takes comfort food to the next level. The cozy ambiance invites patrons to relax and feel right at home in Dunedin.
The Black Pearl Restaurant: A Gem in Dunedin's Dining Scene
Offering a fine dining experience, The Black Pearl Restaurant is truly a gem in Dunedin's dining scene. Known for its exquisite French and American cuisine, this restaurant offers an intimate setting perfect for a romantic dinner. Located downtown, it's an excellent place for an elegant night out.
Cafe Alfresco: Casual Dining Perfected
For a more laid-back dining experience, Cafe Alfresco, located near the Pinellas Trail, offers the perfect casual food. This eatery serves up hearty sandwiches, refreshing salads, and an array of entrees, which patrons can enjoy with the bustling backdrop of Dunedin. Whether for a picnic or a meal after a day at the beach, this is a Dunedin must-visit.
With its diverse food scene, Dunedin, Florida, is a haven for food lovers. Whether you're on a weekend or a more extended stay, the dining experience alone is worth the visit. So, take a seat and enjoy the flavors of Dunedin.
Sip Local: Noteworthy Breweries in Dunedin
With its flourishing beer scene, Dunedin is a haven for craft beer enthusiasts. It's in the tIt'seart of downtown, where you'll find some of the finest breweries in Florida, each adding a unique twist to their brews. Here are three noteworthy breweries you must visit when you're in you're
Dunedin Brewery: The Birthplace of Florida Craft Beer
Dubbed the birthplace of Florida craft beer, the Dunedin Brewery on Main Street is a historical site part of the town's town. This brewery is revered for its innovative brews, live music, and its integral role in the history of Dunedin'sDunedin'sture.
7venth Sun Brewery: Crafting Beer with a Twist
Located just off the main street, 7venth Sun Brewery is known for its exciting blend of traditional brewing techniques and innovative flavors. With a passion for crafting Beer with a twist, this brewery has quickly become an attraction for beer lovers and an essential part of any visit to Dunedin.
Woodwright Brewing Company: Traditional Meets Innovative
Housed in a former woodworking shop built in 1924, the Woodwright Brewing Company is where traditional meets innovative. Their handcrafted beers, brewed with the utmost respect for traditional methods, are complemented by their unique environment. Here, you can sip on their refreshing brews while marveling at the wooden structures and artifacts – a nod to the location'location'sas a former railroad depot.
Whether you're a beer connoisseur or a casual drinker looking to enjoy a pint, these Dunedin breweries offer an exceptional beer experience. So, visit Dunedin and sip what these local breweries offer.
Where to Stay in Dunedin, FL
When you visit Dunedin, Florida, choosing the right place to stay is essential for an unforgettable vacation. The town of Dunedin offers a variety of accommodations to fit any travel style and budget, all conveniently located near the area's toarea'sactions.
Boutique Hotels on Main Street
These charming accommodations are suitable in the heart of downtown. Stay here for easy access to Dunedin'sDunedin'sattractions, including the Dunedin Downtown Market, the Penny Lane Beatles Museum, live music at the 7venth Sun Brewery, and dining with waterfront views at Bon Appetit Restaurant.
Beachfront Accommodations near Dunedin Causeway
For sun-soaked vacations, consider staying near the Dunedin Causeway. These lodgings offer easy access to the white sand beaches of the Gulf of Mexico and the unspoiled Caladesi Island State Park, which is just a short ferry trip away.
Hotels near Dunedin History Museum and Stirling Art Studios
Ideal for history buffs and art enthusiasts, these accommodations provide easy access to fascinating exhibits at the Dunedin History Museum and the chance to appreciate local art at the Stirling Art Studios.
Family-friendly Resorts: For families, Dunedin offers resorts with amenities that everyone can enjoy. These are often near attractions like Hammock Park, the Lawrence Pioneer Park, and the Dunedin Stadium, home to the Toronto Blue Jays during their spring training season.
With its quaint Scottish vibe and attractions, Dunedin is one of Florida's best places to stay. The town provides various accommodations options, each offering unique benefits and charm. Choose the one that best fits your travel preferences and enjoy your time in this vibrant coastal town.
FAQs
What are the top things to do in Dunedin, FL, in 2023?
Some of the top things to do in Dunedin include visiting the Honeymoon Island State Park, exploring the Penny Lane Beatles Museum, relaxing on Caladesi Island, biking the Pinellas Trail, and enjoying the local brews at Dunedin Brewery and 7venth Sun Brewery.
What can I visit in Dunedin State Parks?
In Dunedin, you can visit the Honeymoon Island State Park, which offers beautiful sandy beaches and nature trails, and Caladesi Island State Park, known for its pristine white sand beaches. Both parks provide opportunities for hiking, birdwatching, and nature exploration.
What cultural attractions can I find in downtown Dunedin?
Downtown Dunedin offers several cultural attractions, including the Dunedin Fine Art Center, Dunedin History Museum, and Stirling Art Studios. These venues showcase local history, art, and creativity, making them essential stops for visitors interested in the area's riarea'sture.
How can I learn about the history of Dunedin?
You can learn about the history of Dunedin by visiting the Dunedin History Museum, which features fascinating exhibits from the city's city's Dunedin Historical Society and hosts events and programs that delve into the local history and heritage.
What is the Dunedin Causeway, and what activities can I do there?
The Dunedin Causeway is a picturesque road connecting mainland Dunedin to Honeymoon Island State Park. Along the Causeway, you'll fiyou'llariety of recreational activities, such as boating, fishing, and kayaking. Check out the local marina, or soak up the sun at the nearby dog beach and disc golf course.
What can I do at Honeymoon Island State Park?
A: Honeymoon Island State Park offers visitors many fun things, such as beachcombing, bird watching, picnicking, and hiking its scenic nature trails. The park also features a dog beach, fishing, kayaking, and snorkeling facilities.
Tell me more about the Penny Lane Beatles Museum in Dunedin.
The Penny Lane Beatles Museum is a must-visit attraction for music fans, featuring an impressive collection of Beatles memorabilia, history, and art. The museum is located in downtown Dunedin and is easily accessible from Main Street.
Are there any unique events or markets to attend in Dunedin?
A: Dunedin hosts events and markets throughout the year, such as the Dunedin Downtown Market. This market takes place in Pioneer Park and offers a variety of local goods, fresh produce, and arts and crafts from local artisans and vendors.
What dining options can I find in Dunedin, and where is an excellent place to eat?
Dunedin offers a variety of dining options to suit every taste, with many restaurants and cafes located along Main Street or near the marina. The Bon Appetit Restaurant is famous, offering delicious seafood dishes and picturesque waterfront views.
Are there any opportunities to catch a baseball game in Dunedin?
Dunedin is home to the Toronto Blue Jays minJays'ague affiliate, the Dunedin Blue Jays. You can catch a game at TD Ballpark to enjoy excellent baseball action and cheer on the local team.
Closing Thoughts
With its quaint downtown area, vibrant local arts scene, world-class breweries, rich history, diverse outdoor activities, and easy access to other Gulf Coast attractions, Dunedin stands out as a must-visit spot on Florida'sFlorida'srom enjoying live music on Main Street, browsing exhibits at the history museum, or embarking on a sunny day adventure to Clearwater Beach or Tarpon Springs, Dunedin offers something for every traveler. Whether you're a buff, a nature enthusiast, a foodie, or a sports fan, Dunedin, Florida, should be your next destination.
Looking For More Florida, Start Here?
We participate in the Amazon Services LLC Associates Program, an affiliate advertising program designed to provide a means for us to earn fees by linking to Amazon.com and affiliated sites.
---