The CraigCat boat is a popular type of boat that provides one of the most thrilling boating experiences. You can use it for multiple purposes, like traveling on a lake or river. There are many options for using the boat, whether fishing, touring, or simply enjoying it. A CraigCat boat provides a unique, one-of-a-kind experience with ergonomic side-by-side seating and dual-action controls. It's the only power catamaran boat with the versatility for fishing, day cruising, relaxing, or diving. A CraigCat power catamaran sets the standard for aquatic excitement! Because of the boat's high-speed stability, all-day comfort, power, and technical handling set the standard for aquatic thrills and excitement!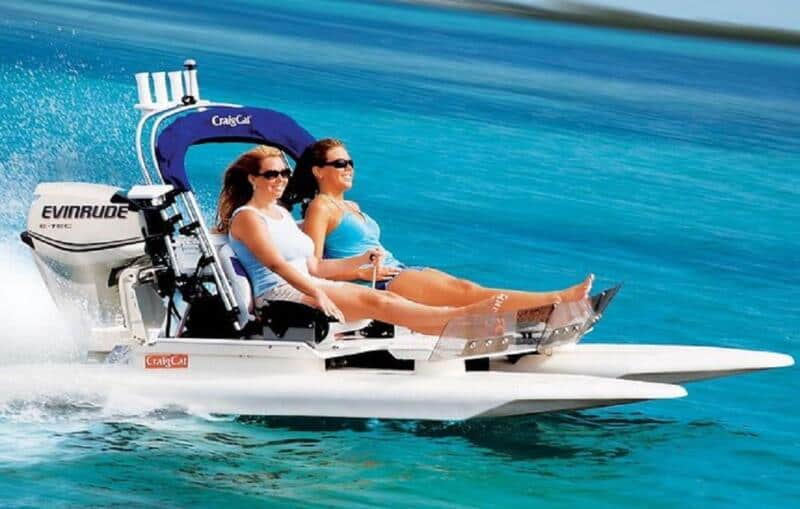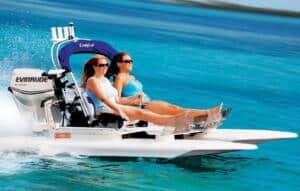 This post may contain affiliate links. Please read our disclosure and privacy policy for more information.
What is a CraigCat?
A CraigCat is a compact, high-speed boat that people can use for different purposes. It is a two-seated watercraft that is quite popular nowadays because of its speed, comfort, and compact size. Boats like the CraigCat offer unsurpassed design and performance for recreational water sports, off-shore and lakes, and rivers, including diving, fishing, and cruising. The price is meager compared to other small boats of its kind – thousands less. The boat features comfortable side-by-side bucket seats and a foldable cover. With a striking design and exuding fun, the 11-foot CraigCat catamarans are attractive to people who love adventures on the water. The unique design and shape of the CraigCat are worth your attention.
There are different versions of CraigCat boats. Although the basic design is the same, they differ in engine speed and style. The compact boats are indeed a special type of watercraft. In current market conditions, there are no other compact power catamarans of this type. The CraigCat is an ultramodern, speed-efficient bicycle with a patented design that offers exhilarating performance. In addition to using a boat planing hull, unlike other types of the catamaran, the CraigCat rides on top of the water rather than in it, making it a banking catamaran. A stability control system (ASC) is also available on the CraigCat, so even if the user issues an erratic command, the movement will automatically adapt to a nice, smooth, effortless one. For portability and stability, the boat is lightweight and easy to operate. There are no water traps on the deck.
The History Of The CraigCat
Craig Catamaran Corporation was founded in 1976 to provide consumers with an affordable, easy-to-maintain, comfortable, stylish boat. This boat was powered exclusively by an electric motor at the time. Craig's Catboats are incredibly stable and very comfortable, with side-by-side seating. The combination of safety, affordability, and fun made them ideal for boating on lakes, rivers, and other bodies of water. In addition to providing a relaxing, comfortable ride, the boat also proved a great fishing vessel. It is common to see CraigCat electrics in world-class resorts worldwide.
Craig Corporation has been building catamarans for the past 30 years, and a great deal of attention to engineering has gone into making them as safe as possible and easy to operate.
What Makes CraigCats Unique?
This boat is so good that it is patented due to modern technology and state-of-the-art design. There's no need to suffer from cramped seats when you can now enjoy the comfort of cushioned side-by-side bucket seats with unlimited leg room. Small boats are also highly portable and economical. It will certainly turn heads wherever you go with its advanced futuristic styling. Its ride and stability will amaze even the most seasoned of riders.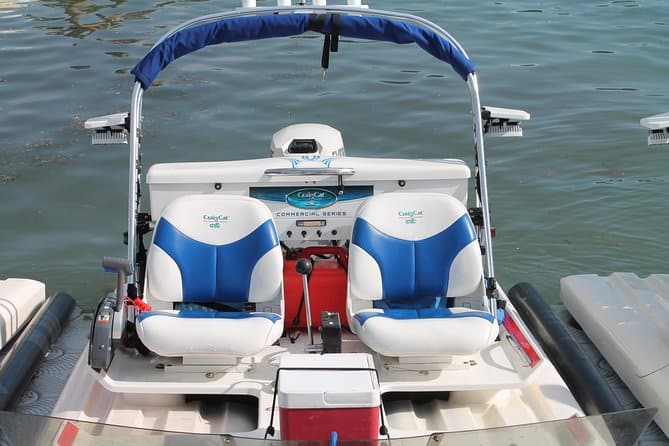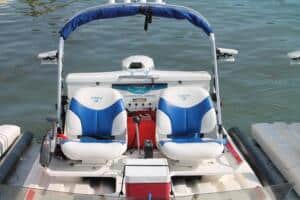 With a 25-hp gas engine, the CraigCat has been in production since 1995 and is now sold worldwide. Unlike the electric version of the Craig, the gas version of the boat offers more recreational options, along with the diving package, which allows you to experience water sports at their best. The King of the CraigCat fleet it's the top-of-the-line, high-performance model loaded with the most popular accessories. The perfect balance of precision aquatic handling and ergonomic comfort. Full of features and long on the excitement! This is the most luxurious ever offered within our Small Power Boats.
Where Can You Ride CraigCat's in Florida?
In Florida, there are thousands of miles of coastline, thousands of lakes, and dozens of rivers. Getting out on the water is a traditional way to enjoy the state and see many things you wouldn't usually be able to see on the highways. The Craig power catamaran sets the bar in aquatic excitement with top-of-the-line hydrostatic stability and in-dash comfort, not to mention the high output of its engine and high-tech handling! In Florida, there are so many places where you can ride CraigCat:
St. Augustine
St. Petersburg
Naples
Pensacola
Fort Walton Beach
Destin
Mount Dora
Here is us riding CraigCats in Mount Dora, an experience I'll never forget!
How Much Does It Cost To Rent A CraigCat?
The CraigCat can reach speeds of 30 miles per hour in the nearby open-speed area. Because it utilizes a catamaran-style hull, these boats are stable and safe even at high speeds. In addition to providing low water resistance, the dual pontoons offer high and low-speed stability. Different boat rental services allow you to rent CraigCats for a ride. Other companies rent CraigCats to various lakes and rivers. This is why the rental prices vary.
The CraigCat rental rate varies depending on your location and company. But for a two-hour rental, you will have to spend around $150. If you want to rent for half-day, you will have to pay $250 and up. For a full day, the cost is around $500, depending on the boat rental company.
Tours vs. Private Rentals of CraigCats
With a CraigCat, you will have a great time regardless of your boating experience. How can you make a thrilling ride even more fun? Bring a friend! You can both enjoy the thrill of CraigCats, as the boat can carry up to 250 pounds per person. Those born after January 1, 1988, are required to complete the National Association of State Boating Law Administrators (NASBLA) course to rent a CraigCat boat. On the lakes, different companies can provide you with the CraigCat boat for rental with or without a tour guide.
Personally, I enjoyed the tour. Having never ridden one before, it was the right decision for us.
CraigCat Rentals and Tours in Florida
Brit On The Move™ Travel Resources
Ready to book your next trip? Use these resources that work:
Need more help planning your trip? Check out our Resources Page, highlighting the great companies we trust when traveling.