Honolulu is the capital of Hawaii and is located on the island of Oahu. Many people think Honolulu is an island itself, but it's a city that covers a small portion of the island. So, why is Honolulu located in Oahu? Let's take a deep dive and find out.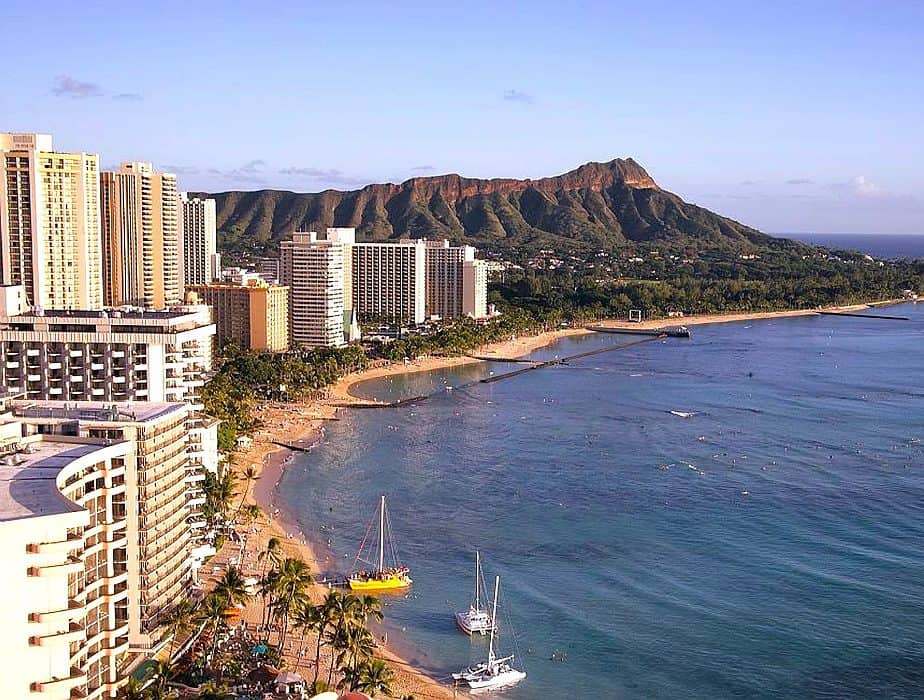 This post may contain affiliate links. Please read our disclosure and privacy policy for more information.
When most people think of Hawaii, they picture white sand beaches, beautiful waterfalls, lush green mountains, and crystal-clear blue waters. They don't think of a crowded city with high-rise buildings and busy streets. However, that's exactly what you'll find in Honolulu. The reason for this is historical.
About Honolulu
So now that we know what Island Honolulu is on – Oahu, let's get to know a bit about Honolulu.
Honolulu was initially founded as a small village by British sailors in 1778. At that time, it was nothing more than a convenient stopover for ships traveling between Asia and the Americas. However, when the United States annexed Hawaii in 1898, Honolulu became the official capital of the new territory. This made it the natural choice for the seat of government and the primary port of entry for visitors to Hawaii.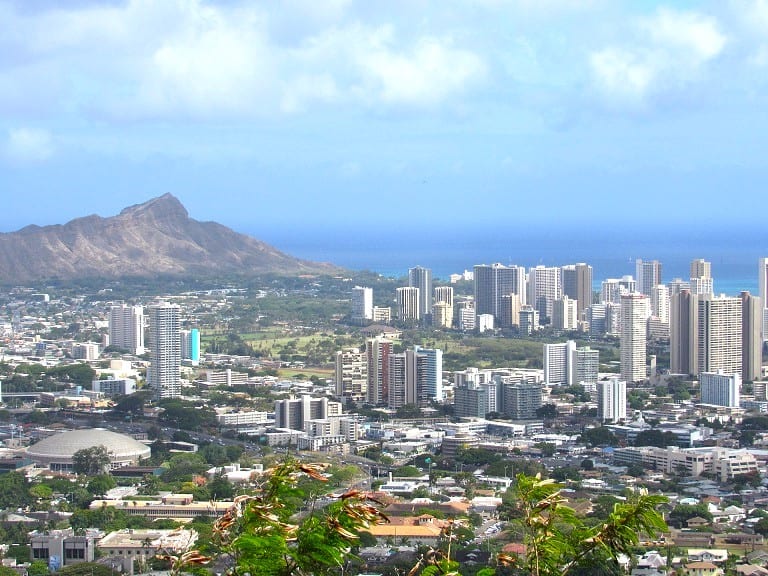 As a result of its importance as a political and economic center, Honolulu has grown rapidly over the past century. Today, it is home to over one million people, making it the largest city in Hawaii. While this growth has led to some problems, such as traffic congestion, it has made Honolulu a vibrant and exciting place to live.
So there you have it! The next time someone asks you what island is Honolulu on, you can confidently tell them that it's on the island of Oahu. And now you know a bit about its history too!
Seasons In Honolulu & Best Time to Visit
Honolulu is a beautiful city with so much to offer visitors. From its stunning beaches to its towering volcanoes, there's something for everyone in Honolulu. But when is the best time to visit? That all depends on what you're looking for in a vacation.
Summertime in Honolulu
Summertime is the best time to visit Honolulu if you're looking for sunny days and warm weather. Temperatures hover around 80 degrees Fahrenheit during the day, making it perfect for spending time at the beach or hiking through one of the many parks and nature reserves. However, summertime is also the peak tourist season, so be prepared for crowds and higher prices.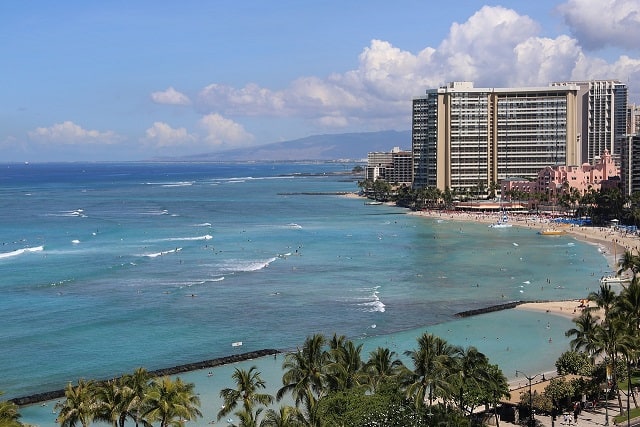 Wintertime in Honolulu
Wintertime in Honolulu is also a great time to visit if you're looking for sunny weather. Temperatures are a little cooler during the winter—around 75 degrees Fahrenheit—but it's still warm enough to enjoy all that Honolulu offers. Plus, wintertime is the off-peak season so you can find better deals on hotels and airfare. Just be sure to pack a light jacket or sweater for cool evenings.
Spring and Fall in Honolulu
Spring and fall are transitional seasons in Honolulu so the weather can be hit or miss. You might get lucky, have a few days of perfect weather, or be caught in a rain shower. However, spring and fall are some of the most affordable times to visit Honolulu, thanks to lower demand. So if you don't mind gambling on the weather, spring or fall might be the best time to see.
Honolulu is sure to impress no time of year you visit. Whether you're looking for sunny skies or lower prices, there's a perfect time for everyone to experience all that this beautiful city has to offer.
Things To Do In Honolulu
Looking for things to do in Honolulu? You're in luck! This vibrant city has something for everyone. From enjoying the beautiful Hawaii beaches to exploring the historical landmarks, there's plenty to keep you busy during your visit. Here are ten fun things to do in Honolulu:
1. Spend A Day At Waikiki Beach
Waikiki Beach is one of the most famous beaches in Hawaii, and for a good reason! This stunning beach is perfect for swimming, sunbathing, and enjoying spectacular views. Waikiki Beach is also home to several restaurants, shops, and hotels, so it's easy to spend a whole day exploring everything this beach offers. Whether you're looking to catch some waves or relax in the sun, Waikiki Beach is the perfect place to do it!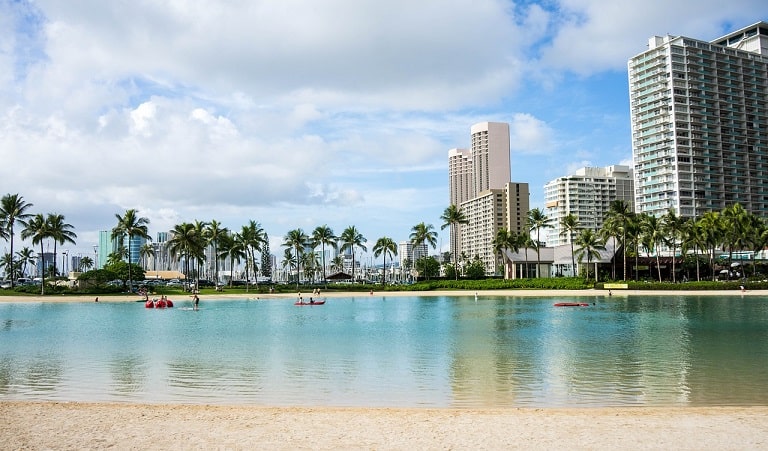 2. Visit Diamond Head State Monument
Diamond Head is a volcanic crater that was formed over 200,000 years ago. Today, it's a popular hiking destination, with trails that lead to stunning panoramic views of Honolulu. Diamond Head is also a popular spot for picnics and photography. The crater is just over 3/4 of a mile in diameter and about 760 feet deep. It is located on the eastern side of the island of Oahu. Diamond Head is one of Hawaii's most recognizable landmarks and a popular tourist destination.
3. Take A Surf Lesson At Ala Moana Beach Park
Ala Moana Beach Park is a great place to learn how to surf! Several surf schools are located here, making it the perfect place to catch some waves. The waves here are ideal for beginners and experienced and knowledgeable instructors.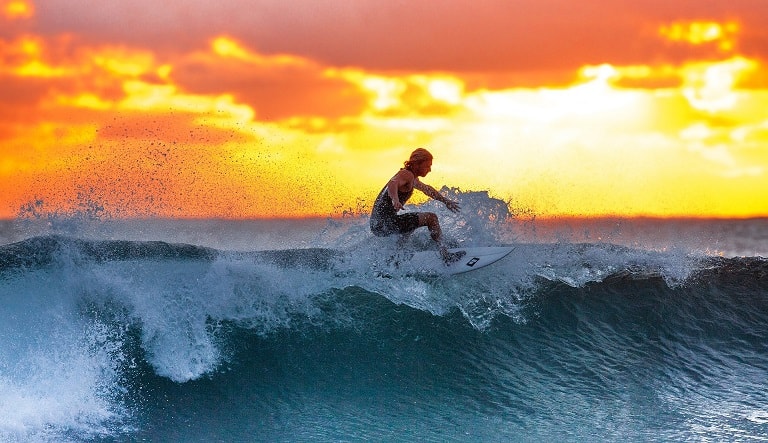 You'll be up and riding the waves in no time! In addition to being a great place to learn how to surf, Ala Moana Beach Park is also a beautiful place to relax and enjoy the scenery. The park has many amenities, including picnic tables, showers, and a playground. So whether you're looking to catch some waves or soak up the sun, Ala Moana Beach Park is the perfect place.
4. Explore Hanauma Bay Nature Preserve
Hanauma Bay Nature Preserve is one of the best snorkeling spots on Oahu. It's Nikki from Brit On The Move's all-time favorite place to snorkel!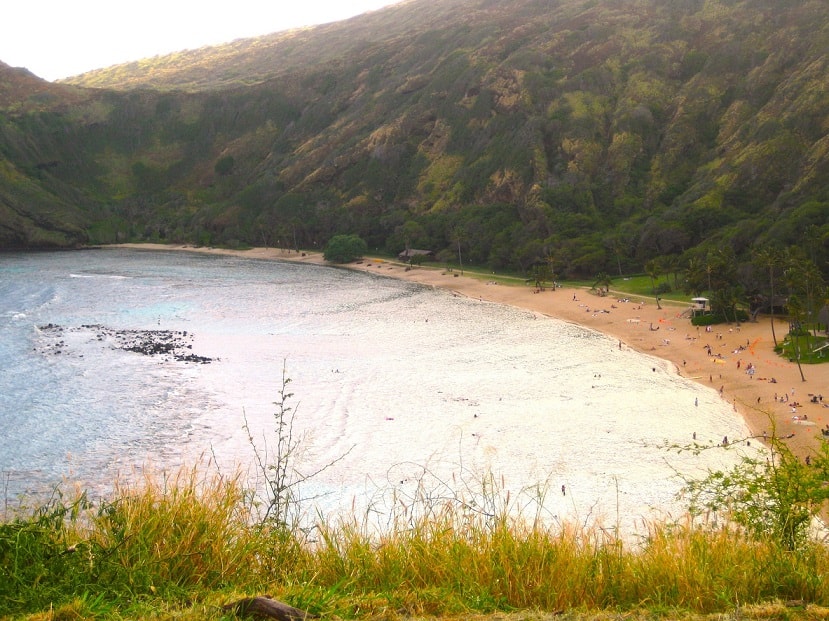 The protected marine life conservation area is home to abundant marine life, coral reefs, and even turtles! Visitors can enjoy all the beauty Hanauma Bay has to offer while also helping to preserve the area for future generations. Hanauma Bay is a great place to spend a day snorkeling, swimming, and exploring all the amazing marine life!
5. Shop At Ala Moana Center
Ala Moana Center is one of the largest outdoor shopping malls in the world! With over 350 stores and restaurants, there's something for everyone here. Ala Moana Center is located in Honolulu, Hawaii, and opened in 1959. It was initially developed as an open-air shopping center by Ala Moana Shopping Center, Inc.
The Ala Moana Shopping Center was built on the Ala Wai Canal and Ala Moana Boulevard. Ala Moana Shopping Center is owned and managed by Ala Moana Centers, L.P., a subsidiary of General Growth Properties. Ala Moana Shopping Center has been recognized as one of the most successful shopping centers in the United States and has been visited by over 20 million people each year.
6. Visit Pearl Harbor
Pearl Harbor is a must-see for any first-time visitor to Honolulu. This historic site is home to the USS Arizona Memorial, which pays tribute to those who lost their lives during the attack on Pearl Harbor. Pearl Harbor is also home to the Pearl Harbor Visitor Center, which houses exhibits on the history of the attack and the role of Pearl Harbor in World War II.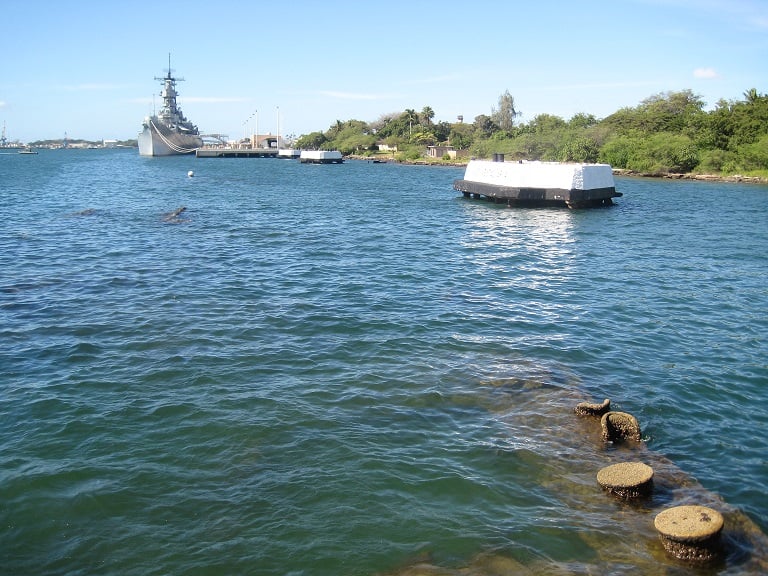 Visitors can also take a boat tour of Pearl Harbor, which provides an up-close look at the USS Arizona Memorial and other historic sites. Pearl Harbor is a sad reminder of the cost of war, but it is also a testament to the strength and resilience of the American people.
7. Learn Traditional Hawaiian Culture At Bishop Museum
Bishop Museum is the largest museum in Hawaii and is dedicated to preserving and sharing Hawaiian history and culture. The museum has exhibits that showcase traditional Hawaiian arts and crafts and immersive experiences that allow visitors to learn about Hawaiian legends and folklore.
Bishop Museum also offers various educational programs for adults and children. These programs include lectures, workshops, and classes that teach about Hawaiian culture, history, and arts. Bishop Museum is an important institution for the people of Hawaii and visitors from all over the world who want to learn about the unique culture of these islands.
8. Tour Iolani Palace
Iolani Palace was Hawaii's last two monarchs' royal residence before the overthrow of the Kingdom of Hawaii. Today, it's open for tours and offers visitors a glimpse into Hawaii's rich history and culture.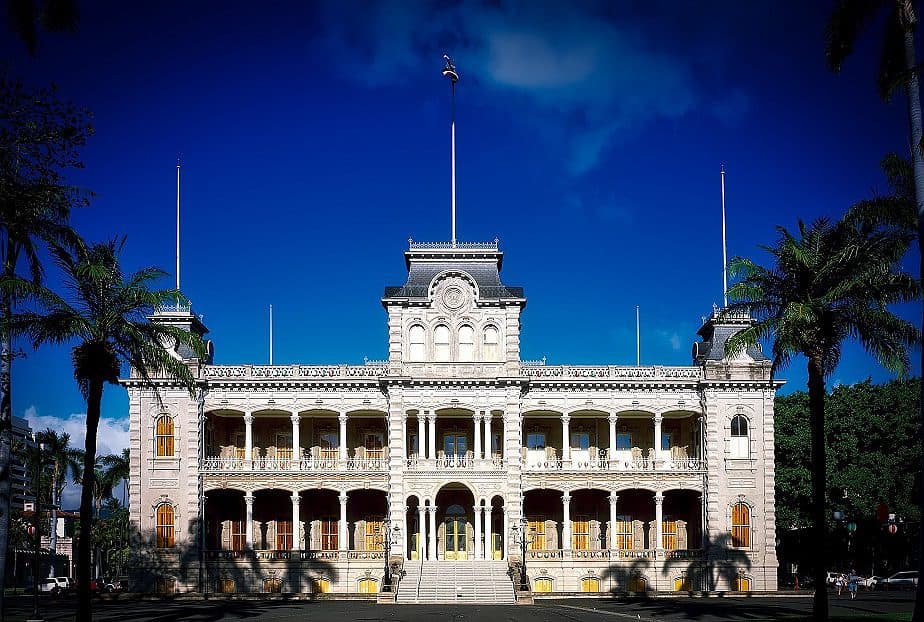 Iolani Palace is the only royal Palace on US soil and is also one of Hawaii's earliest examples of Western-style architecture. The Palace was built in 1882 by King Kalakaua as a symbol of Hawaii's prosperity, and it served as the primary residence of the Hawaiian monarchy until 1898.
After the overthrow of the Kingdom, Iolani Palace became a government building, and it wasn't until 1978 that it was restored to its former glory. Today, Iolani Palace is a National Historic Landmark and is open to the public for tours. Visitors can explore the opulent chambers of the Palace, learn about Hawaiian royalty, and get a taste of old Hawaii.
9. Catch A Show At The Waikiki Shell
The Waikiki Shell is an outdoor amphitheater that hosts a variety of concerts and performances throughout the year. Local musicians and touring artists take the stage at The Waikiki Shell, so check the schedule before your visit. The Waikiki Shell has a great atmosphere for enjoying live music – whether you're watching one of your favorite performers or discovering new talent, you're sure to have a good time. So don't miss out – head to The Waikiki Shell for an evening of entertainment!
10. Attend A Luau
No trip to any of the Hawaiian Islands is complete without a luau. It's something everyone should experience at least once!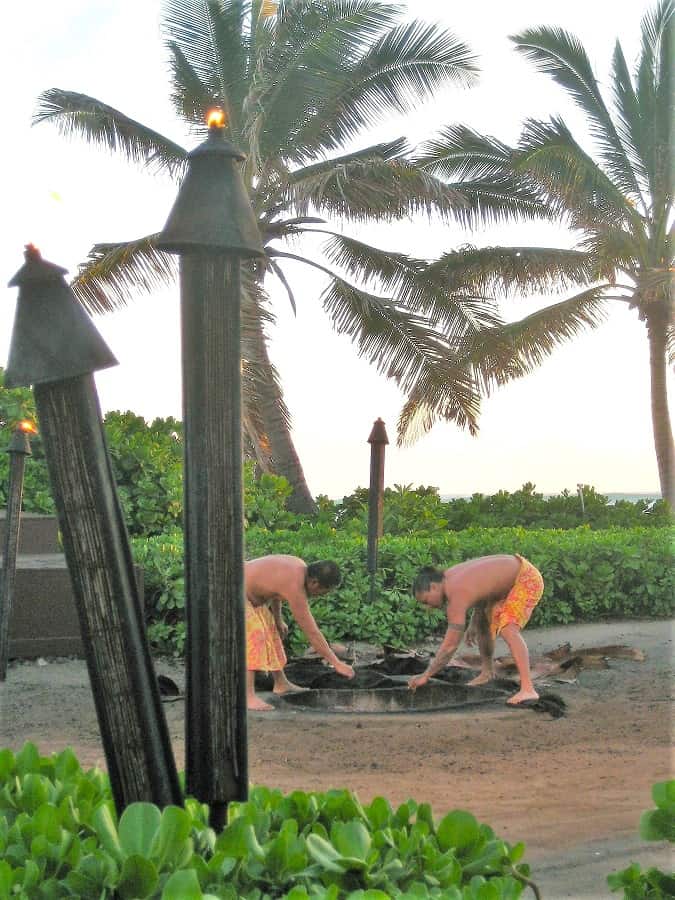 A Hawaiian luau is one of the best experiences when visiting the Hawaiian Islands, a traditional feast with live music and vibrant cultural performances. A brief history of the Lūʻau. Probably in 1819, the first feast in Hawai'i that resembled the modern-day luau was held.
11. Go on a Dolphin-Watching Tour
Dolphin-watching tours are a great way to get up close and personal with these fantastic animals. These tours take you out into the open ocean, where you might even see whales or other marine life in addition to dolphins. The guides are experts and will help you spot dolphins swimming and playing in the wild. You might even get the chance to feed them! These tours are a great way to learn about these fascinating creatures and create lasting memories.
Closing Thoughts
No matter your interests, you're sure to find plenty of things to do in Honolulu! This vibrant city has something for everyone, so start planning your trip today! There are endless possibilities for fun in Honolulu, from exploring the historic Chinatown district to sunbathing on world-famous Waikiki Beach. If you're looking for a bit of adventure, take a hike up the Diamond Head crater or visit the Honolulu Zoo. And don't forget to sample the delicious local cuisine! From fresh seafood to Hawaii, there's something for everyone in Honolulu. So what are you waiting for? Start planning your trip today!
Author Bio
Mahavir is a travel enthusiast who has made traveling his life's purpose. He quit his full-time corporate job to pursue his love of exploring as many places as possible. His stories about temples, beaches, and other adventures are fascinating. He is sharing his experiences at trippytourists.com.
Looking for more posts to inspire you? Start here:
We participate in the Amazon Services LLC Associates Program, an affiliate advertising program designed to provide a means for us to earn fees by linking to Amazon.com and affiliated sites.
Brit On The Move™ Travel Resources
Ready to book your next trip? Use these resources that work:
Need more help planning your trip? Check out our Resources Page, highlighting the great companies we trust when traveling.