Austria is a land of timeless beauty and rich history. It is known for its elegance and luxury. However, beneath its opulent façade lies a wealth of cities that welcome guests on a tight budget. In 2023, you can explore Austrian Cities without emptying your wallet. From the imperial grandeur of Vienna to the alpine magic of Innsbruck! This article takes you on a journey through 10 Austrian cities. They offer an authentic Austrian experience without the premium price tag.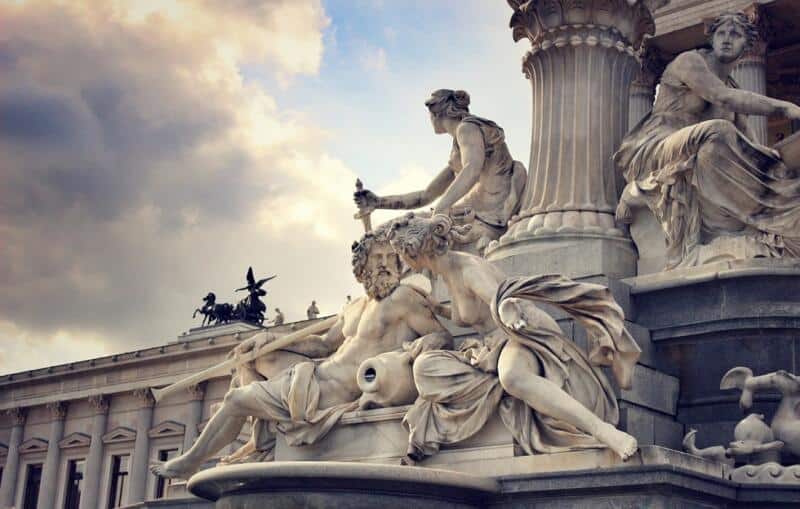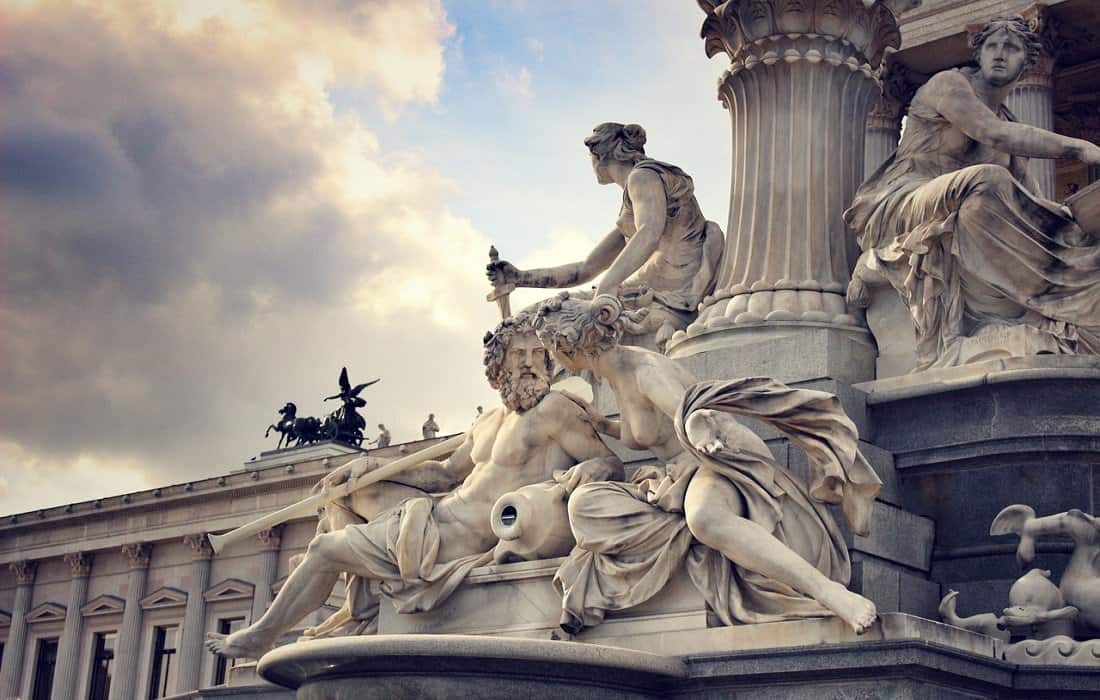 This post may contain affiliate links. Please read our disclosure and privacy policy for more information.
1. Vienna
Vienna, Austria's capital, is renowned for its imperial palaces and grand architecture. It's also one of the most famous Austrian cities.
But don't be put off by its regal façade; Vienna offers plenty of budget-friendly attractions.
The Schönbrunn Palace, Vienna's iconic imperial residence, is a must-visit. Touring the palace costs approximately €16 to €20. Yet the palace gardens offer a royal experience for a nominal fee (around €8). Explore the beautiful gardens. Visit Gloriette Hill for panoramic views and take in the grandeur of this site without the royal price tag.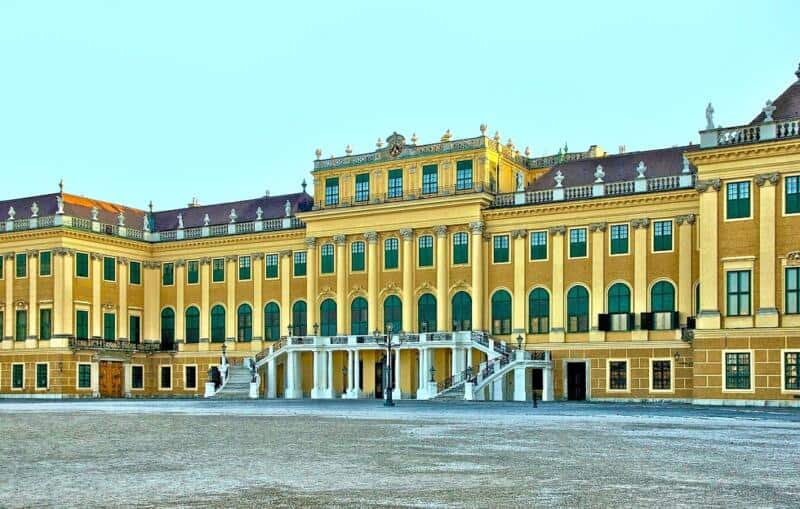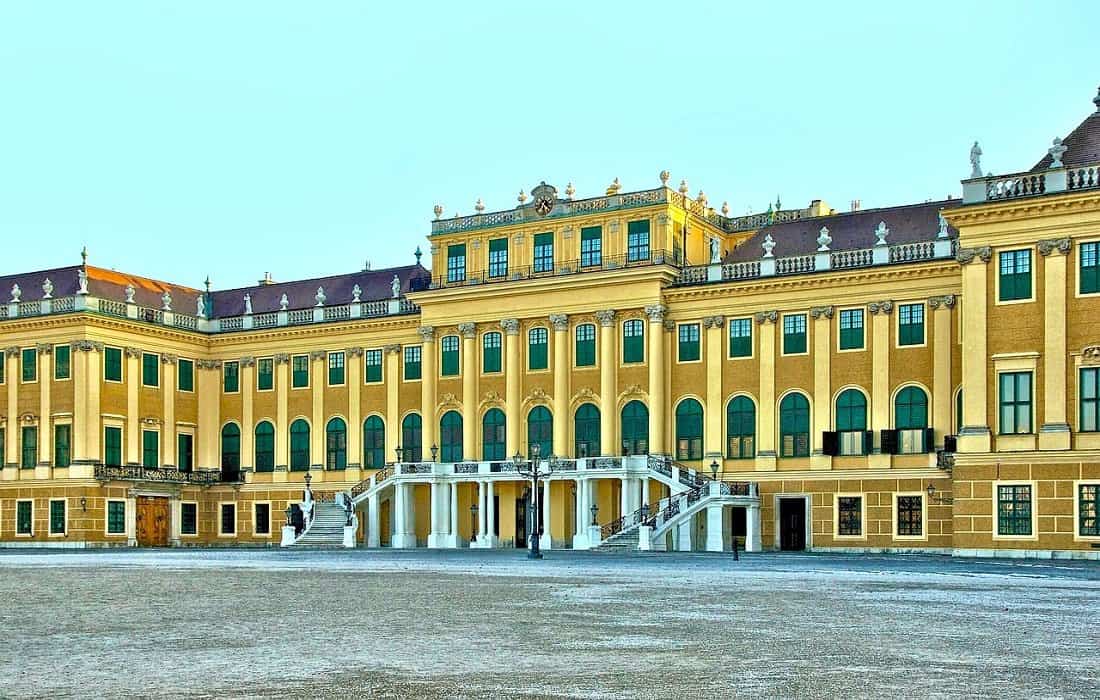 Vienna's coffeehouse culture is legendary. Instead of splurging at famous cafes, opt for local ones. You can savor Vienna's renowned coffee (around €3 to €4) without the premium price. Enjoy a slice of Sachertorte or Apfelstrudel as you soak in the city's café ambiance (approximately €5 to €7).
The Danube Canal in Vienna makes a lovely backdrop for a stroll. Stroll along the canal's promenade and enjoy the peaceful ambiance. It's an accessible, cost-effective way to enjoy the city's beauty.
Vienna's markets are a treasure trove of culinary delights. Visit Naschmarkt. It is one of the city's most famous markets to sample local and international dishes. It's an excellent place to enjoy affordable eats (around €10 to €15) and soak up the market atmosphere.
Vienna is a bike-friendly city with numerous cycling paths. Rent a bike for a day (approximately €15 to €20) and explore the city on two wheels. It's an affordable and eco-friendly way to see Vienna's landmarks and neighborhoods.
The MuseumsQuartier is a cultural enclave that houses several museums and galleries. Some museums charge admission fees of around €10 to €15. The courtyard is a vibrant space where you can enjoy the artistic atmosphere. You can also often catch open-air exhibitions or events.
2. Salzburg
Another famous Austrian city, given it was home to Wolfgang Amadeus Mozart.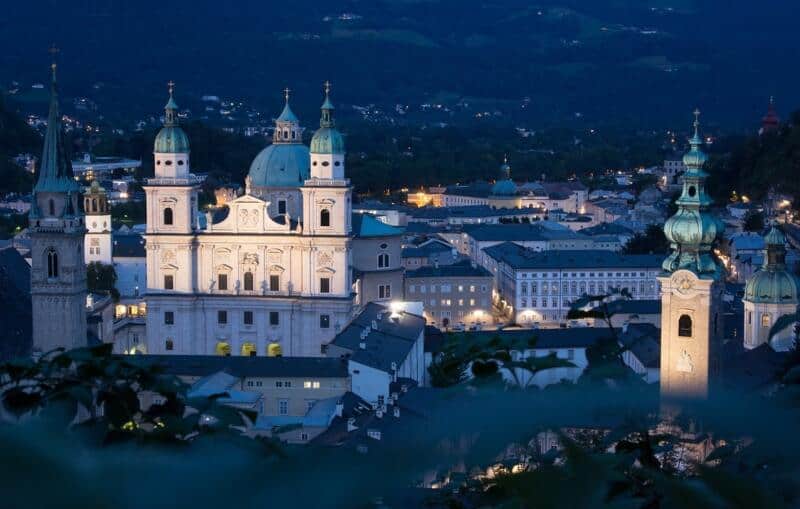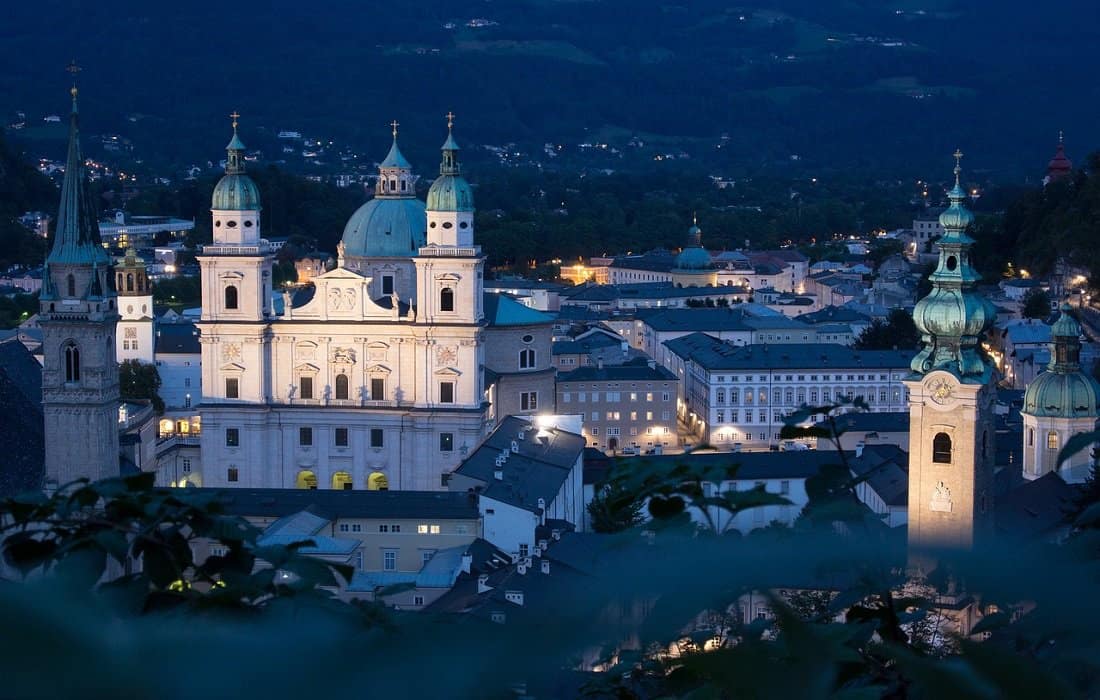 Wolfgang Amadeus Mozart was born in Salzburg, a city that blends history and culture. Start your tour in the captivating Old Town of Salzburg, where history comes to life. Explore the residence where Mozart once lived and composed some of his masterpieces. The entrance fee to Mozart's Residence is budget-friendly, typically around €11 to €13.
Consider purchasing a Salzburg Card to enhance your budget-friendly adventure. Many Austrian cities offer these types of cards. This card provides access to various attractions in the city at a discount. Depending on your chosen duration (1, 2, or 3 days), prices range from about €29 to €42. With this card, you can explore museums and enjoy public transportation. You can even take the funicular up to Hohensalzburg Fortressall while saving money.
Don't miss Hohensalzburg Fortress! It is a majestic hilltop castle offering panoramic views of Salzburg. While the fortress may have an admission fee (around €12 to €15), the breathtaking vistas make it a worthwhile visit. Consider combining it with your Salzburg Card for added savings.
Sample local cuisine and artisanal products at Salzburg's bustling markets. You can visit the Grünmarkt or the Schrannenmarkt. You can savor traditional Austrian dishes and snacks without breaking the bank—budget for approximately €10 to €15 for a meal.
Explore the beautiful Mirabell Palace Gardens, a UNESCO World Heritage site. Free admission provides a tranquil respite from the bustle of the city at this charming location. Admire the unique sculptures dotted around and the immaculately maintained grounds.
Watch for street performances and cultural events that often grace Salzburg's squares and streets. These vibrant displays of talent are typically free of charge and provide a delightful cultural experience.
3. Innsbruck
Innsbruck is one of the Austrian located in the heart of the majestic Alps. It is a paradise for nature enthusiasts and budget-conscious travelers alike.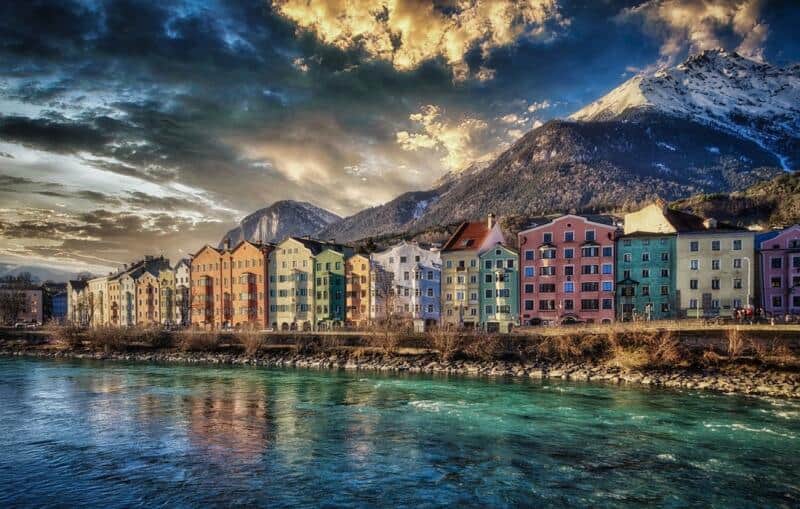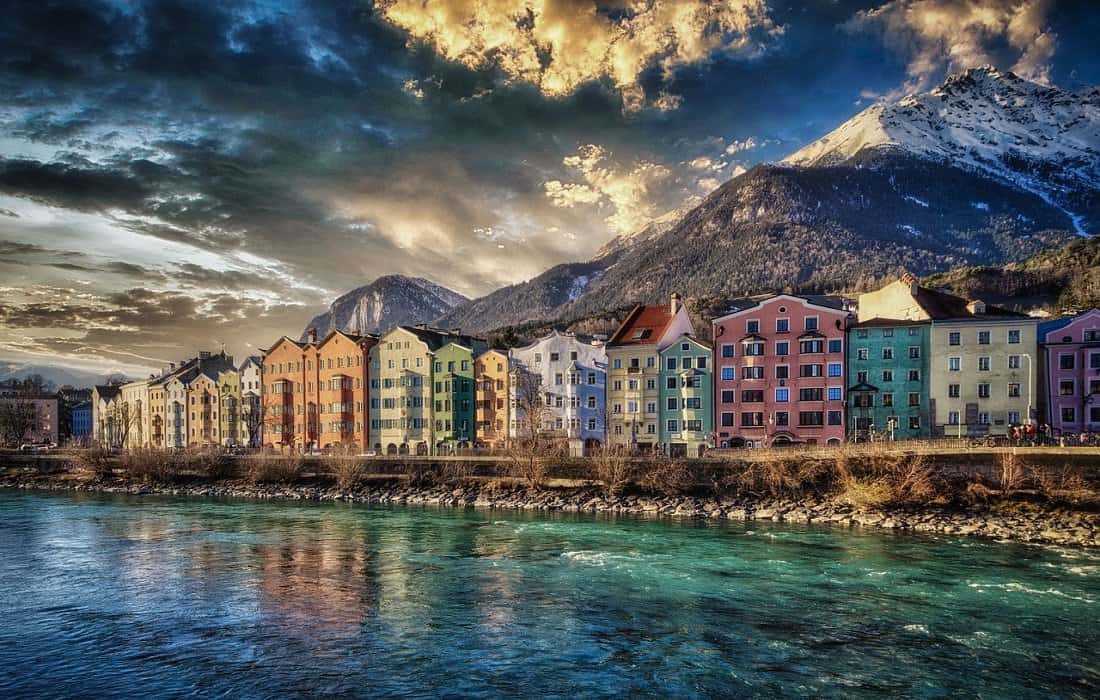 Innsbruck's most incredible allure is its stunning natural surroundings. Lace up your hiking boots and hit the trail. Here, you can explore the surrounding mountains and savor panoramic views of the Alps, all without spending a dime. Tracks like the Nordkette and Patscherkofel offer accessible and rewarding hikes.
Explore the city's historical side with a visit to the Imperial Palace (Hofburg). Entry to some parts of the palace may require a ticket (around €7 to €9). But you can admire the splendid architecture and the palace exterior free of charge. The Hofgarten, a beautiful garden adjacent to the palace, is also a serene spot to explore at no cost.
Don't miss the opportunity to savor authentic alpine cuisine at local eateries. Enjoy hearty dishes like Tyrolean dumplings, schnitzels, and alpine soups. This goes for an average price of €10 to €15 per meal. Stroll through Innsbruck's historic heart and stop at the iconic Golden Roof. This architectural gem is free to admire from the outside. It's a great photo stop on your Innsbruck journey.
Keep an eye out for free cultural events. They frequently grace Innsbruck's squares and streets. They range From street performances to open-air concerts and art exhibitions. These events provide enriching experiences without costing a penny.
4. Graz
Graz is Austria's vibrant second-largest city. It welcomes travelers with a thriving arts scene and wallet-friendly adventures. Begin your journey at the Kunsthaus Graz. It is an avant-garde art museum that offers free admission on Thursdays. Explore its cutting-edge exhibitions and architectural marvels without spending a euro. It's an artistic gem that won't break the bank.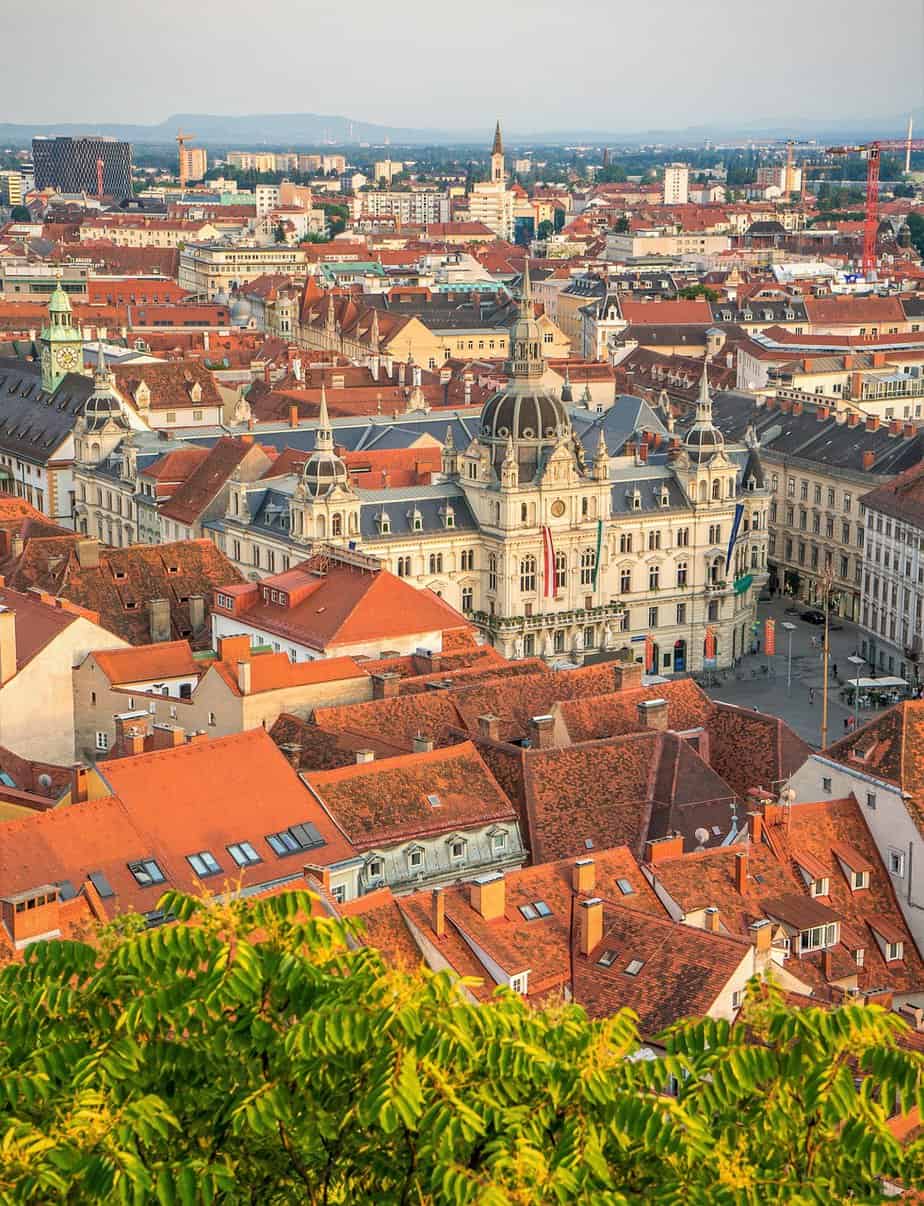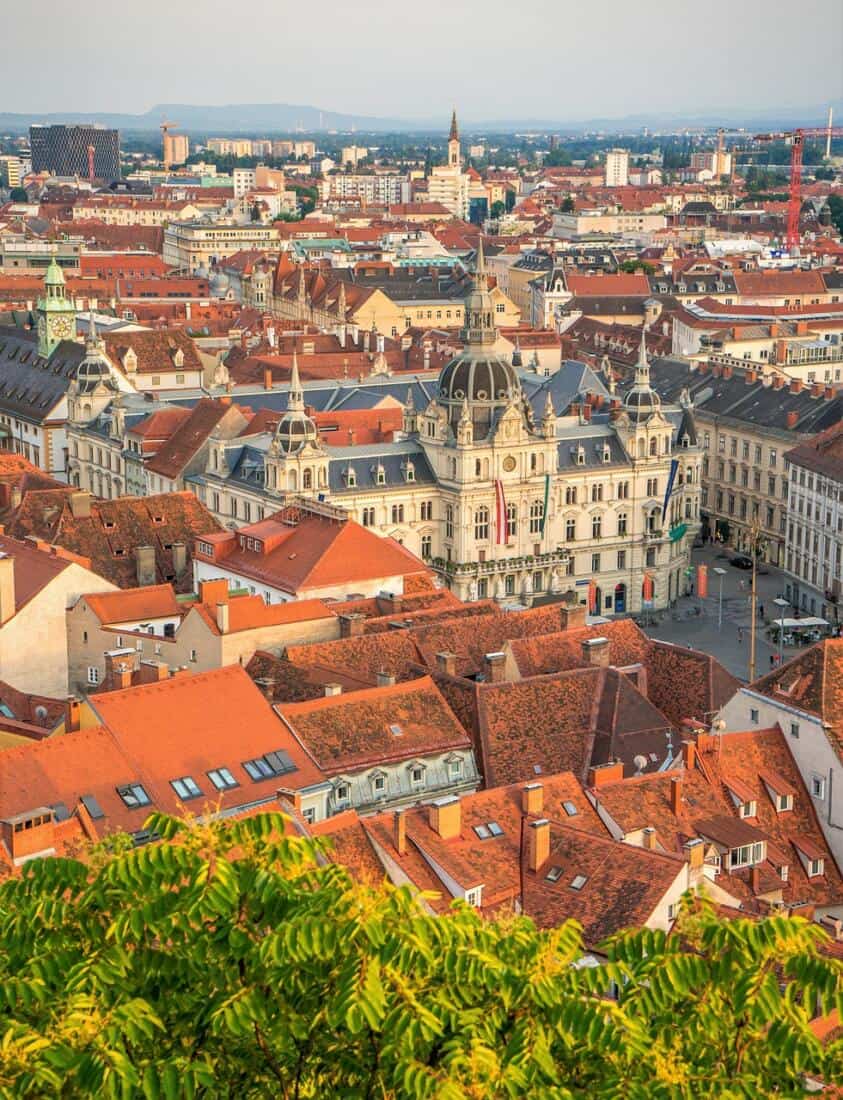 Stroll through Graz's historic center. It is a UNESCO World Heritage site brimming with medieval charm. Here, you can admire the centuries-old architecture and soak in the city's rich history. All for free! Don't forget your camera; the photo opportunities are endless.
Graz offers a delightful culinary scene. Here, you can relish local dishes at affordable prices. Savor traditional Austrian fare like schnitzels, sausages, and hearty stews for around €10 to €15 per meal. Local eateries and market stalls are budget-friendly havens for food enthusiasts.
Explore Murinsel! It is a floating island in the middle of the Mur River. Renowned artist Vito Acconci designed it. This architectural marvel hosts cultural events and exhibitions. Entry is free, and an ideal spot to appreciate Graz's artistic side.
Many Austrian cities offer free events. Graz is no differentt. Graz frequently hosts free cultural events, from open-air concerts to street performances. Check local event listings to catch live music, theater, and artistic displays. They will enrich your visit without depleting your budget.
For a tranquil escape, visit one of Graz's parks. Stadtpark and Augartenpark are ideal for leisurely walks and picnics. Enjoy the lush greenery, sculptures, and peaceful ambiance without spending a cent.
5. Linz
Linz is a picturesque city nestled along the Danube River. It is a place for budget-conscious travelers to explore its rich cultural offerings.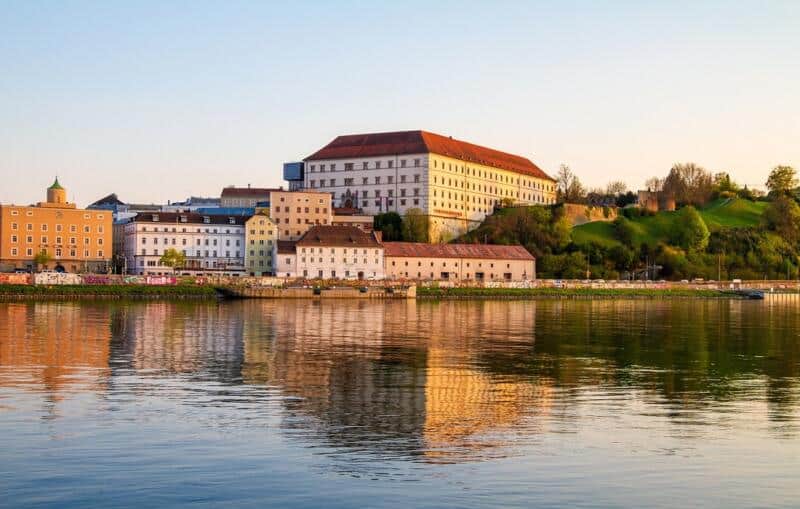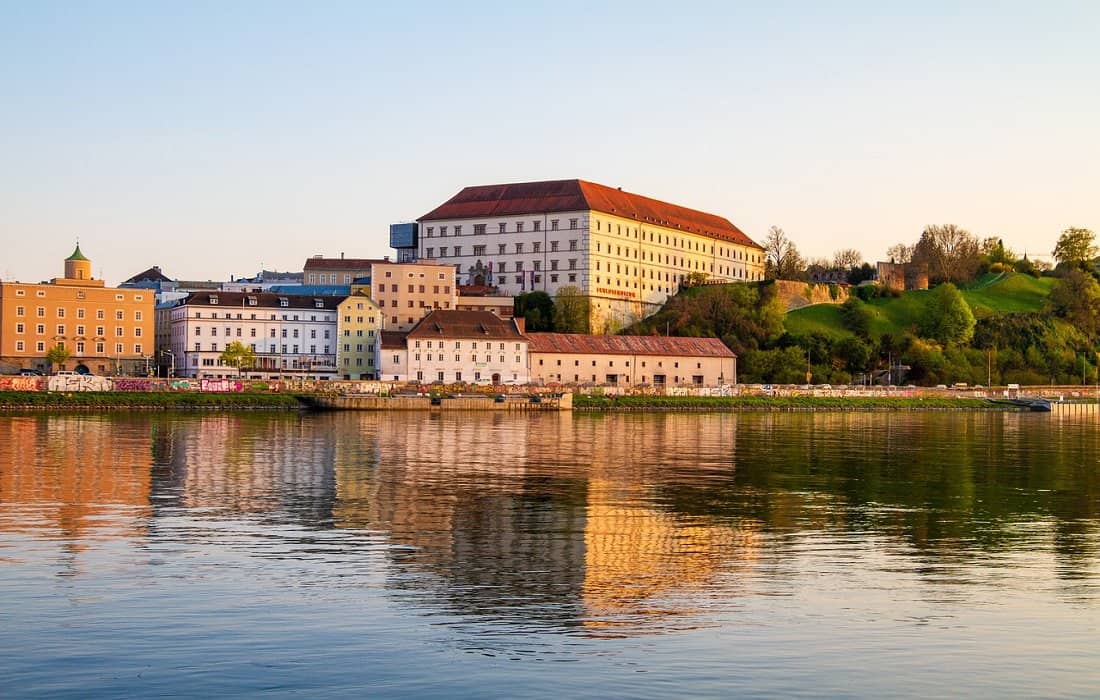 Start your Linz adventure at the Lentos Art Museum, a modern art hub. Check for discount days. They are often available during specific times or for certain age groups. It's an opportunity to immerse yourself in the world of art without a hefty price tag.
Explore the future at the Ars Electronica Center. It is a modern museum dedicated to digital and electronic art. Keep an eye out for discounted admission days or bundled ticket options. They include access to multiple attractions.
Wander through Hauptplatz, Linz's historic main square. Marvel at the architecture, sip a coffee at a local café or people-watch. Exploring the court is a budget-friendly cultural experience in itself.
Enjoy typical Austrian fare, like schnitzels and sausages. There are also yummy soups for about €10 to €15 per dinner at neighborhood restaurants. You may eat traditional cuisine at these restaurants without spending a fortune.
Linz boasts several parks, including the idyllic Donaupark. Here, you can unwind amid lush greenery. These urban oases provide a peaceful retreat and a budget-friendly picnic.
Linz often hosts free events, from open-air concerts to street performances. Check local event listings for live music, theater, and art displays. They sure will add depth to your Linz experience without costing a dime.
6. Bregenz
Bregenz is situated on the shores of Lake Constance. It offers tranquil moments without the premium price. Begin your Bregenz adventure with a stroll along the lakeside promenade. Embrace the serene atmosphere as you take in breathtaking views of Lake Constance and the surrounding mountains. It's a cost-free way to connect with nature and the town's peaceful ambiance.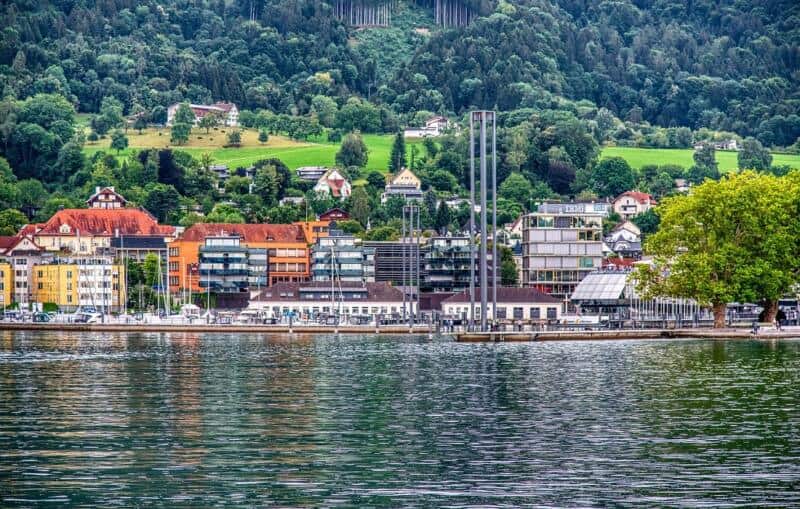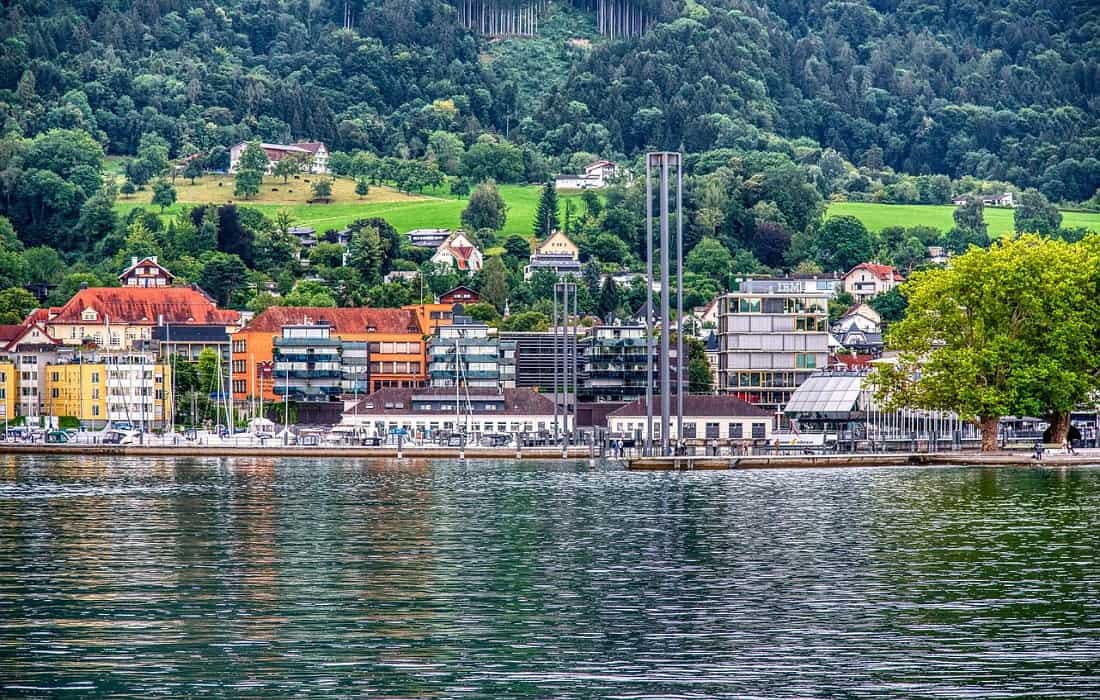 If you time your visit right, you'll have the chance to witness the renowned Bregenz Festival's floating stage performances. The festival showcases world-class opera and theater productions. All these against the backdrop of the lake and the Alps. Tickets to some versions may have a cost. But this unique experience is well worth the investment.
For panoramic vistas of Lake Constance and the surrounding region. Consider a trip to Pfänder Mountain. The Pfänderbahn cable car costs around €12 for a round trip. Hiking up the mountain is an alternative for the more adventurous traveler.
Treat your taste buds to traditional Austrian cuisine at local restaurants. Savor dishes like schnitzels, fresh fish, and local specialties for an average price of €10 to €15 per meal. Dining at these establishments lets you indulge in authentic Austrian flavors. You still won't exceed your budget.
Keep an eye out for cultural events happening in Bregenz. There are art exhibitions and live music performances. These events often take place in public spaces. They add depth to your visit without additional costs.
7. Klagenfurt
Klagenfurt, nestled by Lake Wörthersee, is perfect for a lakeside escape. Enjoy swimming in the lake, cycling along its shores, and exploring the city's parks—all on a budget.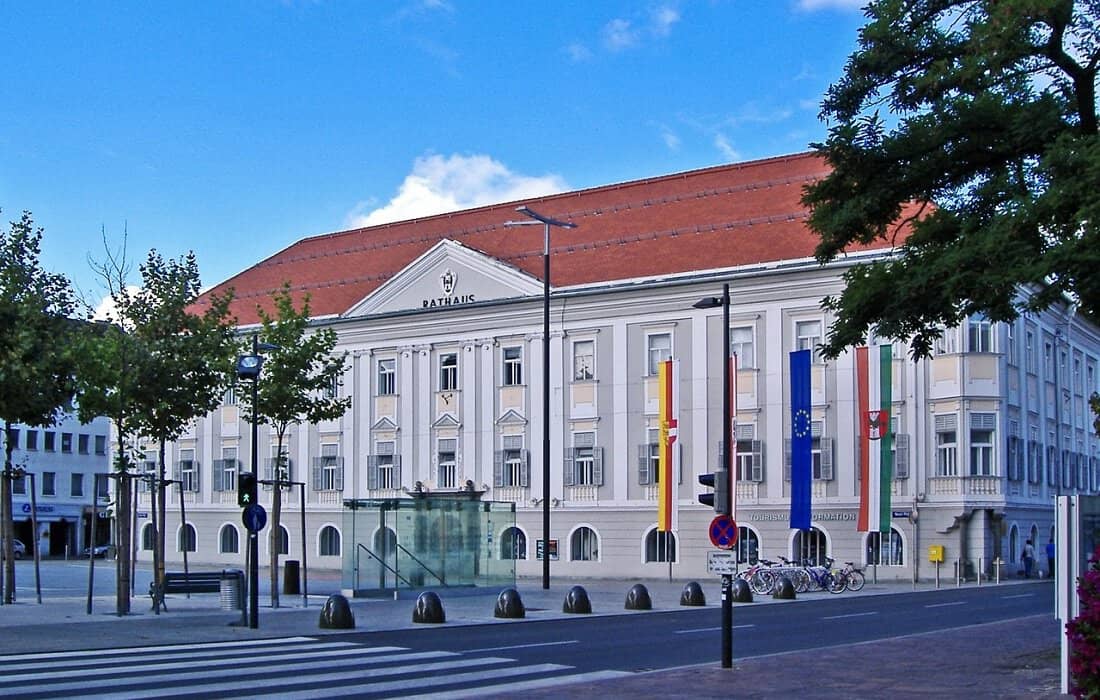 Dive into the clear waters of Lake Wörthersee and enjoy a swim. The lake's public beaches and swimming areas offer free access, allowing you to bask in the sun and take leisurely dips without any expenses.
You can rent a bicycle and embark on a scenic ride along the shores of Lake Wörthersee. The cycling paths provide picturesque views of the lake and surrounding landscapes. Bicycle rentals are reasonably priced, making it an excellent budget-friendly activity.
Klagenfurt boasts several beautifully manicured parks, including the City Park (Stadtgarten) and the Botanical Garden. These green oases offer tranquil settings for picnics, leisurely walks, and enjoying the beauty of nature—all at no cost.
Consider visiting Minimundus. It is a park with intricate miniature replicas of famous landmarks worldwide. Entry fees are modest, and it's an entertaining and educational experience for visitors of all ages.
Don't miss the free guided city tour offered in Klagenfurt. This trip takes you through the city's history, architecture, and culture. All these are under the guidance of professional guides. It's a great way to learn about Klagenfurt without spending any money.
Treat your taste buds to Austrian Dishes at local restaurants and cafes. Indulge in schnitzels, strudels, and hearty stews for an average price of €10 to €15 per meal. Relishing authentic flavors won't dent your budget.
8. Villach
Villach's proximity to the Austrian Alps offers an array of outdoor adventures. Lace up your hiking boots and explore scenic trails that lead to breathtaking viewpoints. In the winter, indulge in skiing or snowboarding in the nearby alpine resorts. Many hiking trails are free, and ski pass prices vary by resort.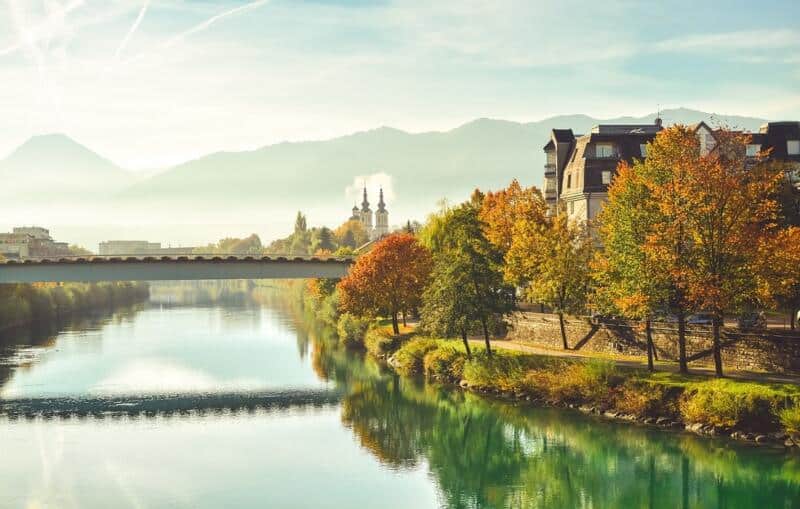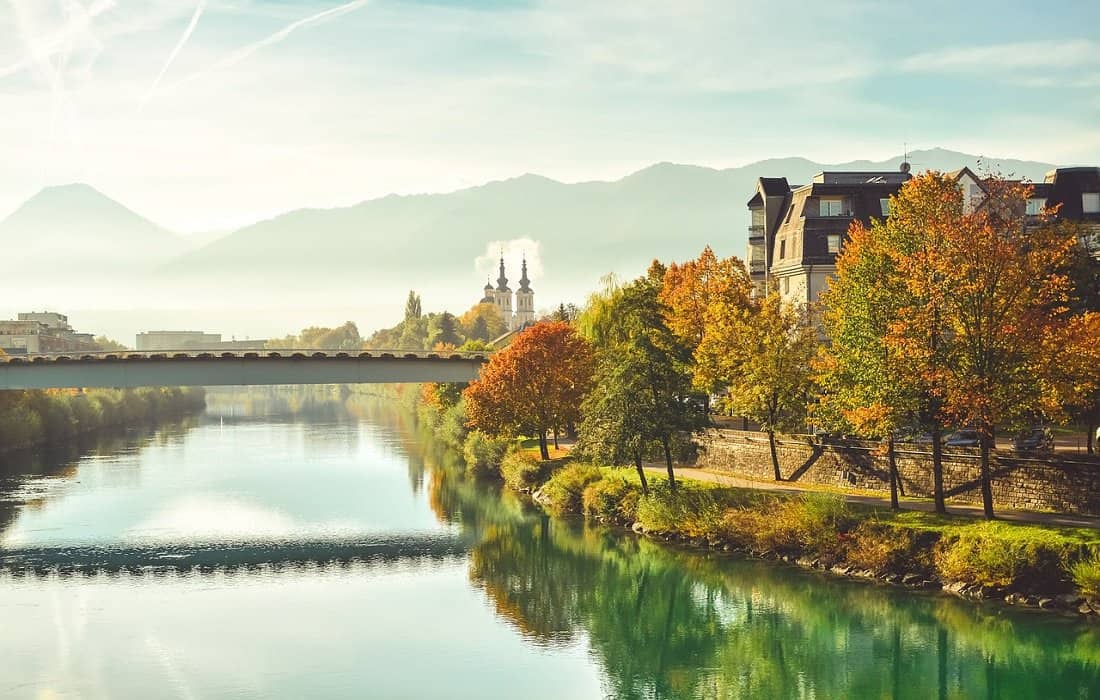 Enjoy the stunning Alpine landscapes that surround Villach. You can go hiking, picnicking, or enjoy the fresh mountain air. The lovely ambiance of the region comes at no charge.
You can learn more about Villach's history and culture at the Villach Museum (Villacher Museum). There are admission fees on regular days, but keep an eye out for certain days when the museum offers free entry. It's an opportunity to gain insights into the town's heritage without expenses.
Treat yourself to authentic Austrian cuisine at local restaurants and eateries. Savor traditional dishes like goulash, dumplings, and strudels for around €10 to €15 per meal. Relishing these savory flavors won't dent your budget.
Also, Villach boasts several well-maintained parks, such as the Draupark and Kurpark. These green spaces provide peaceful settings for relaxation, picnics, and strolls. It's an excellent way to unwind and enjoy the natural surroundings without additional costs.
Check the local event calendar for festivals and events happening during your visit. Villach often hosts events that showcase regional traditions, music, and arts. Many of these celebrations are free and offer a glimpse into the region's vibrant culture. Villach, where the Austrian charm begins, and your budget thrives, leaving ample room for unforgettable hikes in Madeira.
9. St. Pölten
St. Pölten, the capital of Lower Austria, is steeped in history. Stroll through the city's historic districts and let the architecture transport you to different eras. Likewise, the Old Town (Altstadt) is particularly captivating. It has well-preserved buildings and charming streets. Exploring these districts is a cost-free way to delve into the city's history.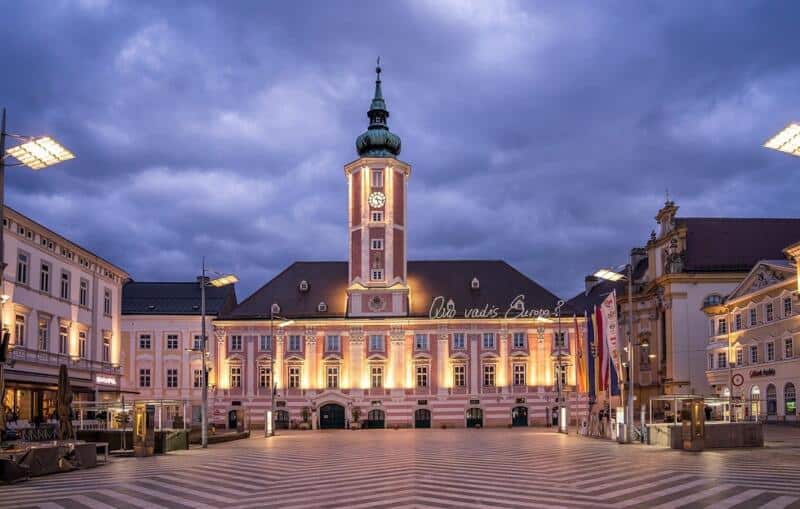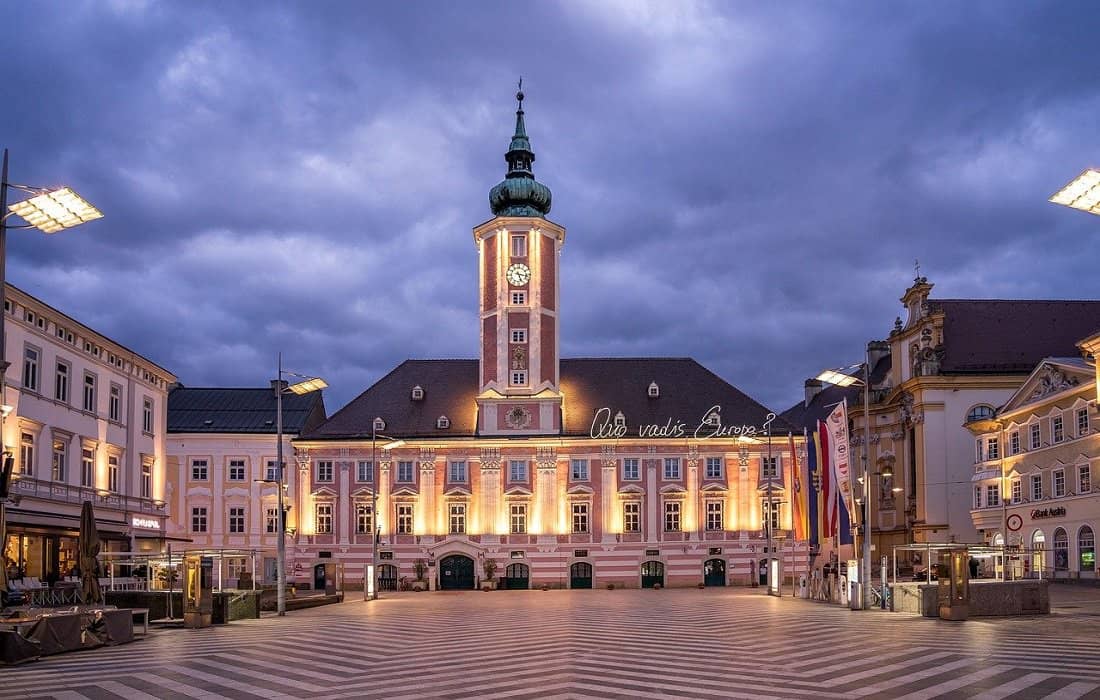 Visit the outstanding St. Pölten Cathedral (Domkirche St. Pölten). It is a magnificent example of Gothic architecture. There may be nominal fees for guided tours or special exhibitions. In addition, admiring the cathedral's grandeur from the outside is a budget-friendly option.
You can satisfy your taste buds with Austrian delights at local taverns and restaurants. Enjoy dishes like Wiener schnitzel, sausages, and hearty stews for an average cost of €10 to €15 per meal. It's an opportunity to relish authentic flavors without breaking the budget.
St. Pölten offers green spaces like the Kurpark and Ratzersdorfer See. They are perfect for leisurely walks and picnics. These parks provide a serene escape within the city. It is ideal for relaxing without additional expenses.
Check the local event calendar for cultural happenings during your visit. St. Pölten hosts various events, from art exhibitions to music performances. They often occur in public spaces and are either free or reasonably priced. It's an opportunity to engage with the local arts scene.
Explore the city's art galleries, such as the Lower Austrian State Gallery (Niederösterreichische Landesgalerie). Some galleries offer free admission on certain days or reduced fees for students. They are Making it accessible for art enthusiasts on a budget.
10. Eisenstadt
Musical Marvels on a Budget – Eisenstadt is home to the Esterházy Palace and the Haydn House. It is a must-visit for those who love music and those on a mission to explore Austrian cities.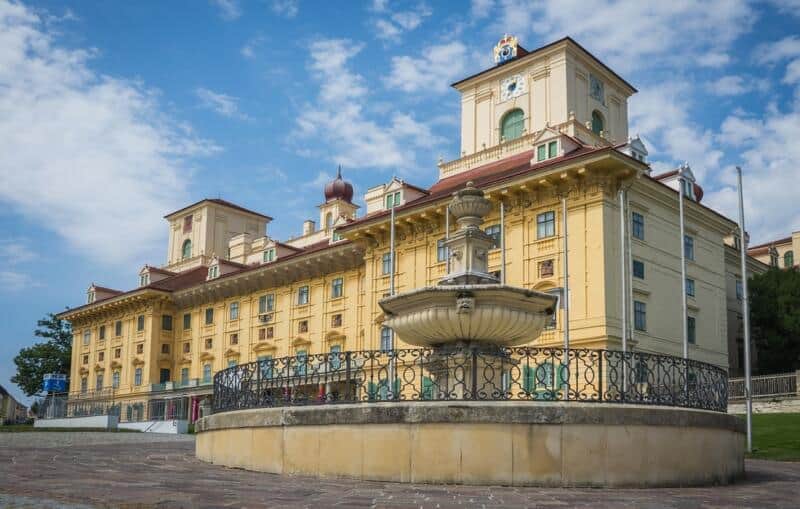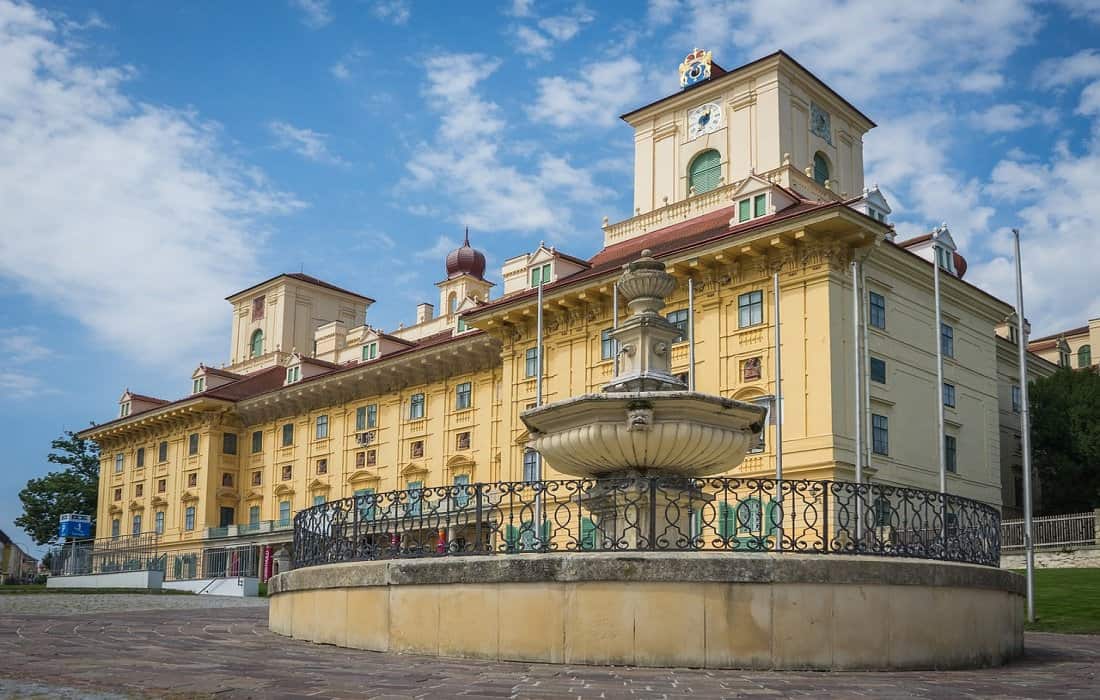 Begin your musical journey at the iconic Esterházy Palace. Here, the famous composer Joseph Haydn once worked. While some exhibitions may have entry fees, you can explore the palace's gardens for free. It's a chance to immerse yourself in the musical legacy without expenses.
Delve into the life and work of Joseph Haydn at the Haydn House (Haydn-Haus). Admission fees are reasonable, and this museum provides access to the composer's world. Discover his living quarters and musical innovations on a budget.
Take leisurely walks through Eisenstadt's historic streets. Here, the echoes of musical history resonate. Stroll past sites associated with Haydn and the Esterházy family. This will enhance your appreciation for the city's musical heritage at no cost.
Eisenstadt offers serene city parks like Schlosspark Esterházy. and Kurpark, perfect for quiet contemplation or picnics. These green oases provide a peaceful retreat within the city. They are ideal for relaxation without additional expenses.
Relish the flavors of Austrian cuisine at local restaurants and cafes. Enjoy schnitzels, strudels, and hearty stews for an average of €10 to €15 per meal. Savoring authentic flavors won't dent your budget.
Check the local event calendar for musical performances and events. Eisenstadt hosts concerts and recitals throughout the year. Some of which offer free or low-cost priced admission.
Closing Thoughts
Austria is a treasure trove of Austrian cities that offer Austrian experiences without the high costs often associated with European travel.
Each town invites you to enjoy its unique culture, history, and natural beauty. At the same time, you are keeping your budget in check. So, in 2023, consider Austria not just as a destination of luxury. But as a country of budget-friendly exploration, where charm meets affordability. Pack your bags and embrace the allure of budget travel in Austria!
Looking For More? Start Here:
We participate in the Amazon Services LLC Associates Program, an affiliate advertising program designed to provide a means for us to earn fees by linking to Amazon.com and affiliated sites.