The Kennedy Space Center in Florida is one of Florida's most popular tourist attractions. It is located on a massive piece of land, located only two hours south of Jacksonville and one hour east of Orlando. This is one of the most incredible places you might visit in your entire lifetime. Seriously, this is definitely worth the bucket list! The Kennedy Space Center, as the name suggests, is the center of NASA's major space activities, including launches and space-related events.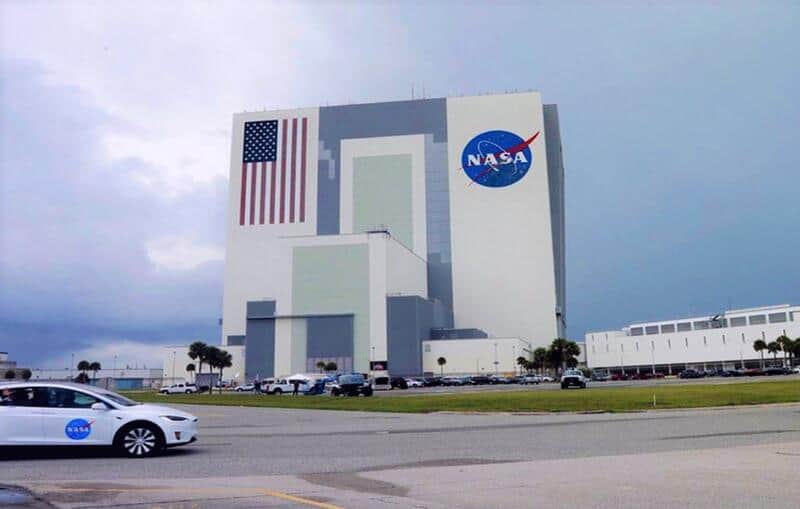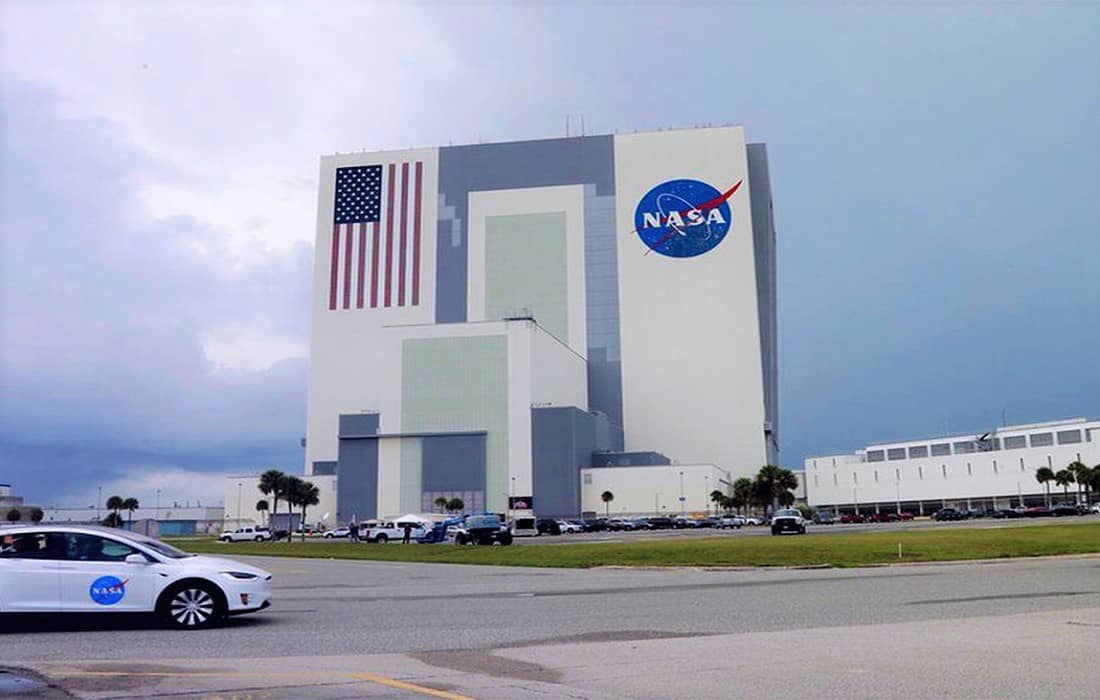 The best thing about it is that the center is open for visitations and packed with great attractions that will keep you occupied for quite a while. Here's what you need to know about the Kennedy Space Center before taking the trip to Florida.
This post may contain affiliate links. Please read our disclosure and privacy policy for more information.
What to Expect When Visiting Kennedy Space Center in Florida
Known as Space Coast, the Space Center in Florida offers a one-of-a-kind adventure and, although it's only partially open to the public, it features dozens of mind-blowing space-related attractions. Whether you're a space enthusiast or not, visiting the Kennedy Space Center will surely be an adventure like no other.
The History Behind the Kennedy Space Center in Florida
The beginning of the Kennedy Space Center dates back to 1963. A NASA administrator called James Webb started the first-ever self-guided tours where the public could drive through the Cape Canaveral Air Force Station. This tour allowed the public to get a feel for the futuristic world of space technologies. As the site's popularity grew, they built a full-scale visitor center worth $2 million in 1965 called Spaceport USA. This was one of Florida's most popular and most visited tourist attractions even back in the day.
The site got its current name, "The Kennedy Space Center," on November 29, 1963. This was a week after the assassination of John F. Kennedy. Because the president himself was a massive advocate for space exploration, the site was named after him. The Kennedy Space Center is one of the most popular tourist attractions in the U.S. Even today; Trip Advisor voted it the 8th best museum in the States in 2016.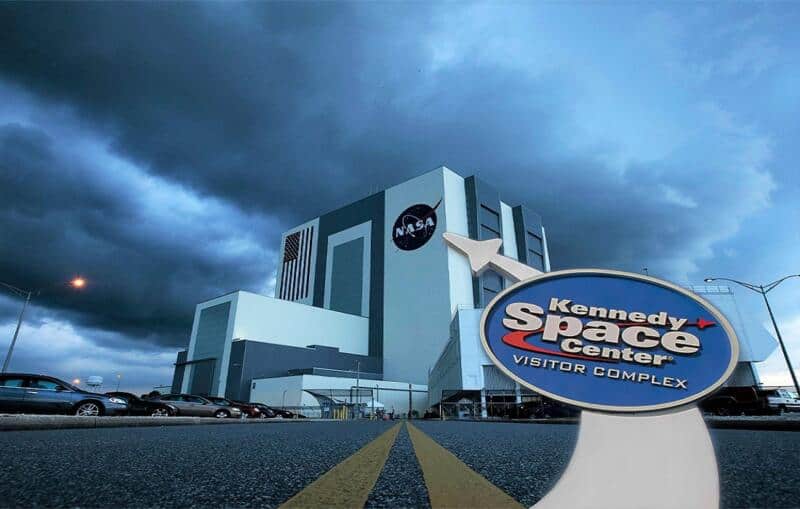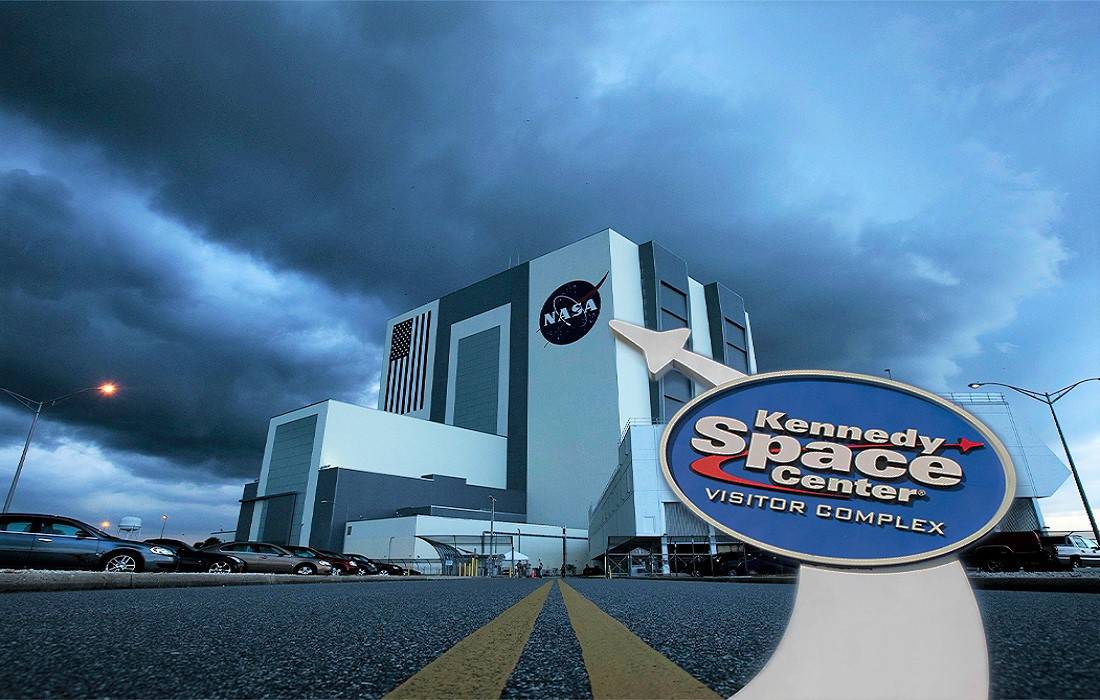 Many famous space missions were initiated right at Kennedy Space Center in Florida. This includes the well-known Apollo 13 mission, whose 50th anniversary was marked in 2020. The 1970 launch that took off from the Kennedy Space Center was aborted after an oxygen tank failure. Luckily, the Apollo space program crew members returned to Earth safely without any incidents. That is only one of many remarkable historical events that took place at this site.
The Main Attractions at the Kennedy Space Center in Florida
Kennedy Space Center in Florida is one of the world's most advanced space exploration sites. It features an exciting visitors complex with dozens of fabulous attractions for space enthusiasts. You probably don't know this, but the area is also considered a wildlife sanctuary! This is because only 9% of the land is developed, thus making the rest a great place for local wildlife to run freely.
Another thing worth mentioning is that the Vehicle Assembly Building at the Kennedy Space Center is the fourth-largest structure in the entire world. With that said, here are some of the most remarkable attractions that you shouldn't miss out on when visiting the center!
#1 Take the Bus Tour
One of the main attractions offered at the Kennedy Space Center is the bus tour that takes you behind the gates and much further than the actual Visitor Center. If you want to see NASA's genuine launch pads and official facilities, you will need to take the bus tour. Likewise, if you're going to visit the Apollo/Saturn V Center, where you'll see the largest rocket that's ever been in the air (Saturn V), then you need to hop on this bus tour.
Although the line for the bus can be long, the sights you get to see are beyond worth it. To make things even better, the bus will drop you off at the Apollo/Saturn V Center, so you can explore it at your own pace before going back to the Visitor Center.
#2 Try Astronaut Food
Not only will you get to experience what it's like to work in the space industry, but you will also be surrounded by space technology. In addition, you'll get to taste astronaut food. Let's not forget that astronauts have to eat even when they're thousands of miles away from Earth.
At the Kennedy Space Center, you get to taste the most common astronaut foods. You can even bring some of the specialties home with you. Some examples of astronaut food you can buy are strawberries and freeze-dried ice cream.
#3 Experience a Launch
Perhaps one of the most incredible and most exciting features at Kennedy Space Center in Florida is the Shuttle Launch Experience. This is where you get to enter a state-of-the-art simulator that enables you to experience exactly the way an astronaut feels during a launch.
This thrilling experience lasts eight and a half minutes, although being in the simulator will make it feel much longer than that. Before the launch, you will get a briefing by veteran space shuttle commander Charles Bolden to prepare you for the experience.
#4 Experience Being on Mars
If you're interested to see what it's like to be an astronaut in training, this experience will give you exactly that. You will experience first-hand space training, including flying, landing, and living on Mars.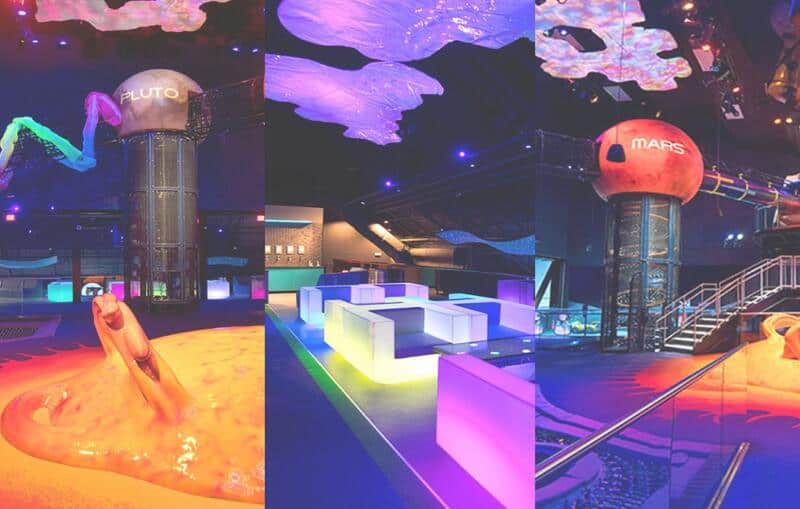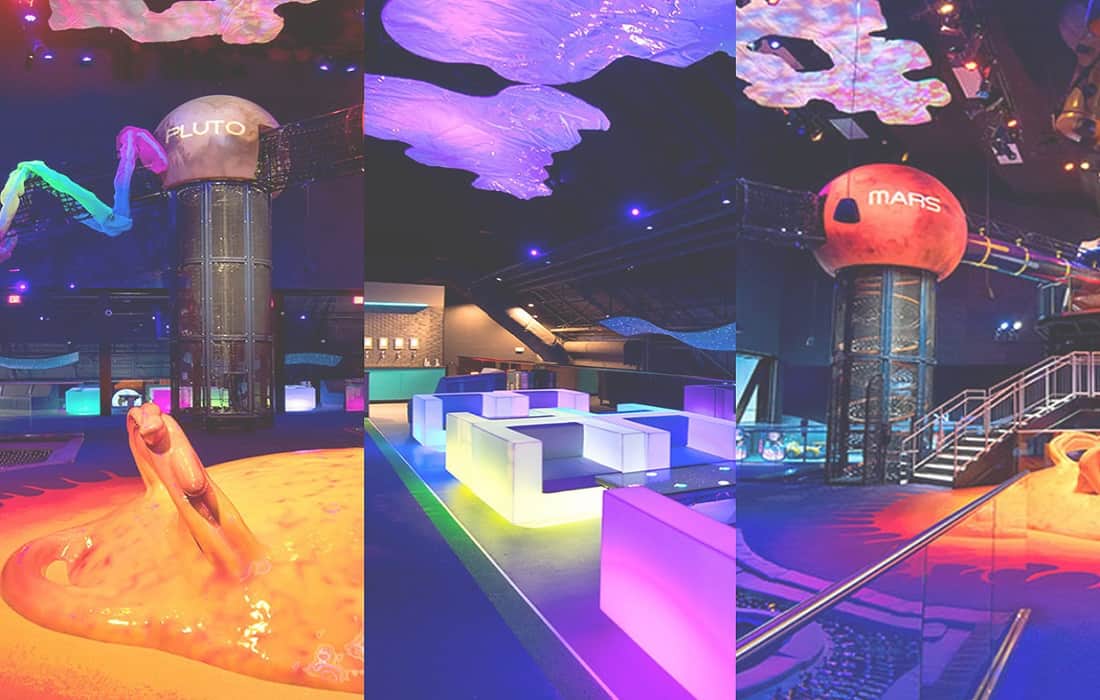 As unbelievable as it sounds, this experience only costs $175. It is suitable for children of the age of 10 and older. However, keep in mind that minors between the age of ten and seventeen cannot go on this experience alone. A paying adult chaperone must accompany them for safety reasons.
#5 Try the Extras for the Seasoned Space Enthusiasts
If experiencing a launch and a landing on Mars isn't enough for you, there's plenty more. Kennedy Space Center offers plenty of additional features and activities. If you're up for more, consider dining with an astronaut or taking the launch director tour. On top of this, hundreds of small exhibits are scattered across Kennedy Space Center in Florida, which makes it a unique type of museum.
Kennedy Space Center Ticket and Packages and Special Events
As stated on the official website, the Daily Admission ticket at the Kennedy Space Center in Florida includes the following:
Space Shuttle Atlantis® featuring the Shuttle Launch Experience®
The Apollo/ Saturn V Center
Heroes & Legends featuring the U.S. Astronaut Hall of Fame®
Universe Theater features many shows daily, including Mission Status Briefings and Mission Control: The Unsung Heroes of Apollo.
Space films in the IMAX® theater
Journey To Mars: Explorers Wanted
Rocket Garden
As the name suggests, the daily tickets are only valid for one day. You can purchase a multi-day ticket or even the annual pass if you're a big fan of space exploration. The daily admission ticket costs $57 for adults and $47 for children. While most of the main attractions are included in the admission ticket, several unique attractions are charged additionally. These include the Astronaut Training Experience, Mars Base 1, ATX Training Stages, and the Cosmic Quest. Check out a list of all attractions on the site here.
How to Prepare for Your Trip to the Kennedy Space Center
While visiting the Kennedy Space Center may not allow you to travel to actual space, it's still a pretty cool experience. With that said, you shouldn't make your task of packing for the adventure too lightly.
You should expect to spend around eight to ten hours at Kennedy Space Center. This will ensure that you can explore everything and look at all the exhibits on site.
Here's how to best prepare for the trip to stay safe and make sure you have everything you need.
#1 Large Bags Are Not Allowed
Bags larger than backpacks are not allowed at the Kennedy Space Center in Florida. Although lockers are available for visitors who want to leave their belongings in a safe environment, you should definitely limit the number of items you will bring on this trip.
#2 Dress Appropriately
Keep in mind that the Kennedy Space Center Visitor Complex is an outdoor park. You will have to walk from one attraction to another. With that said, you should dress appropriately for the weather and put on comfortable shoes – there's going to be a lot of walking involved!
#3 Don't Worry About Food
Although you can bring your food to the Kennedy Space Center, let's not forget that they serve astronaut specialties there. This is something you don't want to miss out on. Sampling astronaut food is a highlight!
If you decide to bring your food, pack it appropriately and avoid using glass bottles or containers.
#4 Bring a Camera
It might seem like a no-brainer to suggest bringing a camera. However, lots of attractions do not allow photography. The Kennedy Space Center in Florida will enable you to get a camera to every exhibition. So if you use a camera instead of a cell phone, you should pack one.
If you're the kind of person that prefers taking photos with their smartphone, make sure there's plenty of storage space available since you will be snapping photos around this place.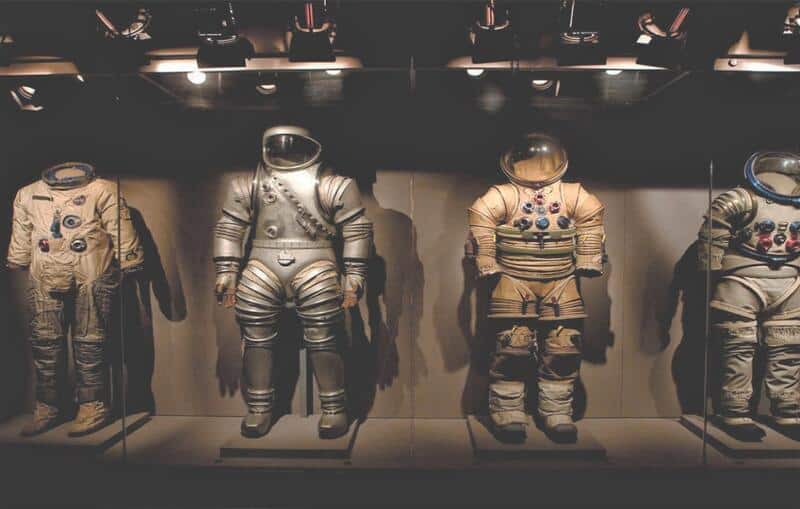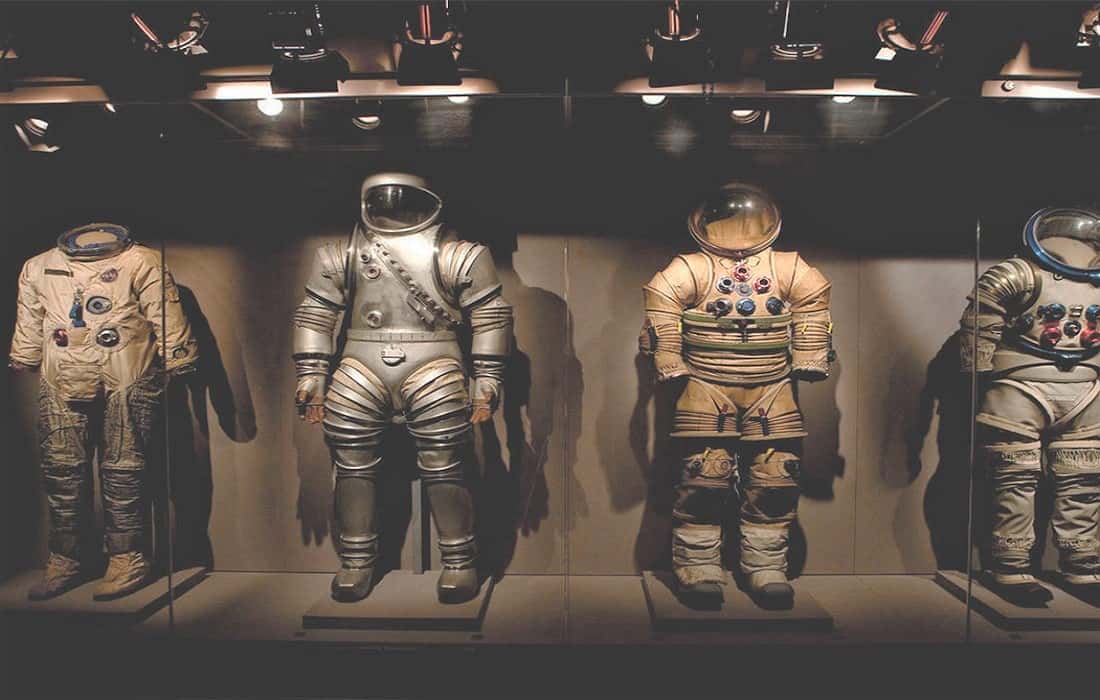 #5 Don't Forget Security Precautions
Last but not least, as with any trip, safety and security should be your number one concern. While physical safety comes without saying, many visitors often forget about online security that plays an important role. As tourists, people tend to connect to open WiFi networks in public places. This leads to data breaches and security incidents such as data and identity theft. Make sure to install a VPN before you travel as a security precaution.
Kennedy Space Center In Florida Address
Space Commerce Way, Merritt Island, FL 32953
Hotels Near Kennedy Space Center in Florida
There are tons of places to stay close to Kennedy Space Center:
Closing Thoughts
Now that you know which attractions to visit at the Kennedy Space Center and how to prepare for the trip, what's left to do is book your tickets and add the journey to your calendar. Have fun!
Looking for more ideas for things to do in Florida? Start here:
We are a participant in the Amazon Services LLC Associates Program, an affiliate advertising program designed to provide a means for us to earn fees by linking to Amazon.com and affiliated sites.
Brit On The Move™ Travel Resources
Ready to book your next trip? Use these resources that work:
Need more help planning your trip? Check out our Resources Page, highlighting the great companies we trust when traveling.