Florida is a beautiful state in the US, and its strawberry farms are some of the best in the country. There are over 300 produce farms in the state. Many offer a variety of fresh strawberries and other fruits and vegetables. Strawberry picking in Florida is a wonderful way for families to spend time together, and it's a popular activity for many.
One of the reasons why Florida has so many strawberry farms is that the state is known for its warm climate. Because of the warm temperatures, the state's soil is rich, making it perfect for growing various fruits and vegetables. Florida is also known as the "Sunshine State," which means it receives plenty of sunlight. This makes the soil rich in nutrients, and it is also very fertile. Therefore, if you pick your strawberries on a farm, they will be delicious and fresh.
We've done the work for you if you're looking for the best strawberry picking in Florida! Here are the top fifteen strawberry farms in Florida that will leave you with the most delicious and perfectly picked strawberries.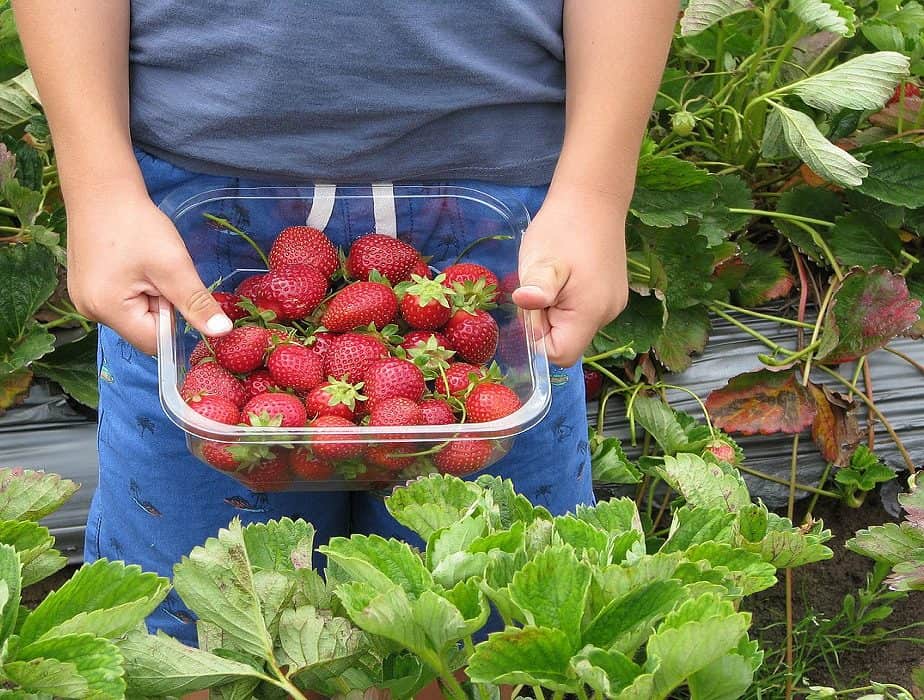 This post may contain affiliate links. Please read our disclosure and privacy policy for more information.
Amber Brooke Farms Eustis(Atwood Family Farms) – Eustis
If you love fresh strawberries, you should consider visiting Amber Brooke Farms Eustis(Atwood Family Farms). You can pick as many berries as you want for approximately $4.95 per pound. This is a great deal for families.
In addition, you can pick sunflower seeds when in season. And they have other fruit trees that you can pick. You can pick peaches, pears, and plums. Also, pick pumpkins and watermelons.
Amber Brooke Farms Eustis(Atwood Family Farms) is a great way to spend a day outside with the family and pick your fresh fruit.
Bekemeyer Family Farm – Winter Garden
Many farms in Florida grow strawberries. Bekemeyer Family Farm is one of the best places to pick strawberries. The Farm is located near Lakeland.
The owners of Bekemeyer Family Farm have been growing strawberries for over 40 years. They only use organic products. They grow strawberries using hydroponic methods. The farm is known for growing strawberries, which it does by using vertical hydroponics. These methods use water and nutrients to grow plants instead of soil.
Bekemeyer Family Farm is a wonderful place to visit. It is located in Winter Garden, Florida. You can visit here any time of the year to buy strawberries.
In addition, the farm has a wide variety of fruits and vegetables to choose from.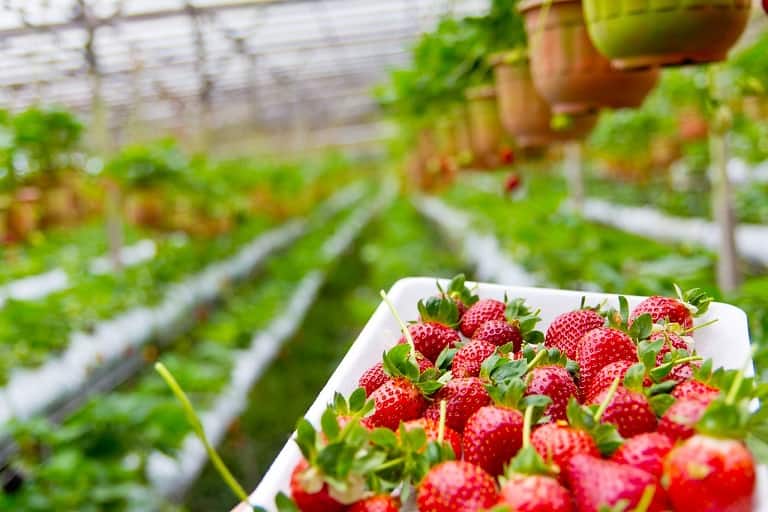 Brown's Farm – Hawthorne
Brown's Farm is one of Florida's best places to pick strawberries. The farm offers a wide variety of strawberries, and the company grows strawberries year-round.
You will find strawberries of all kinds at Brown's Farm, including berries that are red, orange, yellow, green, pink, purple, or white. The company grows strawberries in four varieties: Everglades, Florida Giant, Florida Tall, and Sunshine. At Brown's Farm, you will be able to taste a variety of fresh, delicious strawberries. The berries are picked and packed in the morning, and you can buy fresh strawberries all day.
During the summer, families flock to pick strawberries at Brown's Farm. You can bring your baskets or plastic containers or buy a bucket at the store. Or, you can purchase pre-packed boxes of strawberries at the store. You will find everything you need at Brown's Farm. You can pick strawberries from the farm and buy everything else in the farm store.
Crossroads Farm & Apiary – (formerly Roger's Farm) – Gainesville
Roger's Farm is one of the leading strawberry farms in Florida. This farm is located northwest of Orlando in Gainesville. It is the perfect destination for a family day in the country during strawberry picking season.
Roger's Farm has been selling strawberries to local grocery stores and restaurants for over thirty years.
If you visit Roger's Farm, you will be able to pick strawberries all day long. If you visit during peak picking season, you can expect to pick up to three boxes per hour. The best time to visit is early in the morning or late in the afternoon. This is when the strawberries are at their peak.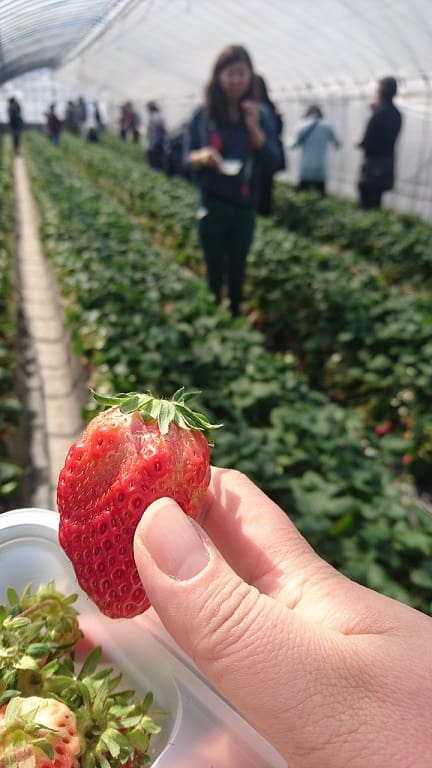 Far Reach Ranch – Tavares
Many people consider Far Reach Ranch the best strawberry picking in Florida. They say it is because they pick fresh strawberries all year round, and the farm has a beautiful setting. It is located in Tavares near Lake Dora, a small town with a population of only about 19 000 people.
The farm is home to various wildflowers, and lots of different animals live on the property. In addition, the farm is surrounded by forests and lakes. You will be able to enjoy many recreational activities on the property.
The Farm is less than an hour away from Orlando, the nearest big city. It is also only an hour away from Daytona Beach. If you are looking for e best quality, freshest strawberries in Central Florida, this is the place for you.
Honeyside Farms – Parrish
If you want to get in great shape and eat healthy food, then organically-grown fruits and vegetables are for you. These foods are healthier than processed produce. When you buy or pick organic food, you know that they are grown without pesticides and other harmful chemicals.
If you are looking for the best strawberries in Florida, Honeyside Farms is the perfect place to buy or pick them. They are the best producers of organic strawberries.
To top it off, the people working at Honeyside Farms ensure that their products are 100% natural and 100% delicious. They grow their fruits and vegetables with pride and without chemicals or anything else.
JG Ranch – Brooksville
When you go to JG Ranch, you will see that they have a large selection of fruit to pick. There are many different types of fruits to choose from. You can pick strawberries, blueberries, blackberries, and raspberries. JG Ranch also offers a variety of vegetables, such as tomatoes, green beans, and cucumbers.
You can even pick peaches and pumpkins when in season. The berries here are some of the best in the state of Florida. If you want to try the best strawberries in Florida, you should visit JG Ranch.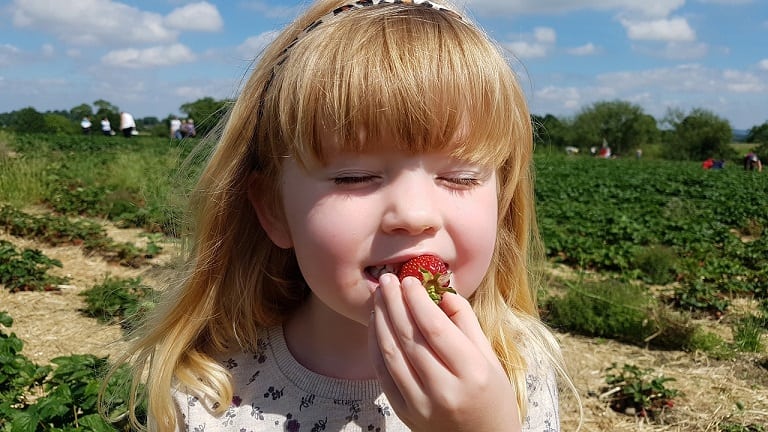 Mick Farms – St Cloud
Mick Farms is a great place to visit if you want to pick some fresh strawberries. They have strawberries and raspberries available year-round. Pick your produce is a great way to save money on fruits and vegetables. If you are looking for a great place to visit near Orlando, make sure you visit Mick Farms.
Oak Haven Farms and Winery – Sorrento
Oak Haven Farm offers an array of fresh strawberries, including the famous Golden Nugget and the heirloom varieties of Black Magic, Summer Sweet, and Mammoth. Their Farm is located in the heart of Florida, providing customers with a picturesque setting to enjoy a fun and relaxing time picking their strawberries.
They grow over 1,000 acres of strawberries and have a full-time staff of over 40 employees who work year-round to ensure the highest quality product. Their berries are hand-picked and packed immediately to ensure maximum freshness.
Oak Haven Farms & Winery's philosophy is simple: "Good food, good wine, and a great environment." Oak Haven Farm's wine is made in the same vineyards as their strawberries. Each bottle of wine has a unique flavor due to the different soils and climates of the grapes used to make each variety.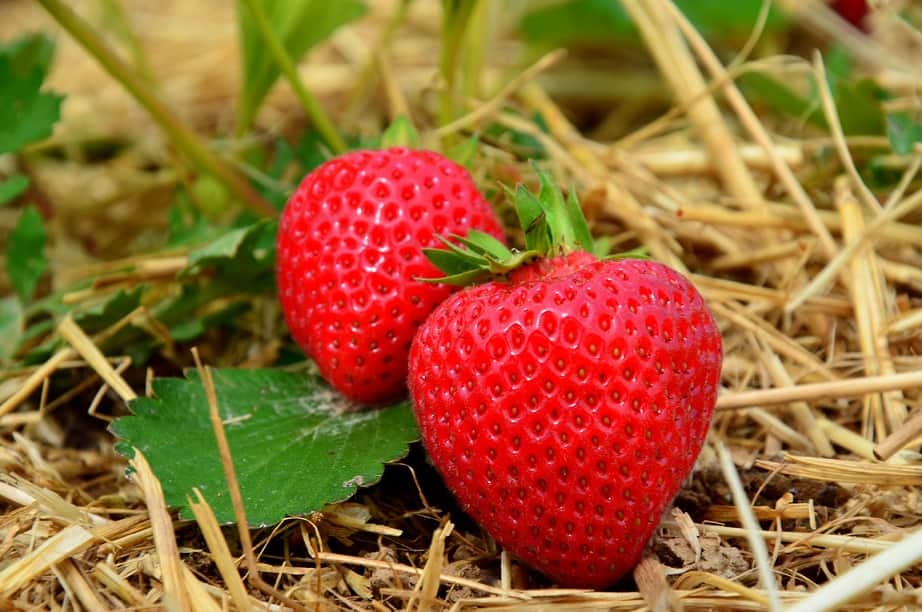 Pappy's Patch – Oviedo
Strawberry picking is a great summer activity. If you want some of the best strawberry pickings in Florida, go to Pappy's Patch. Here, you can eat fresh berries for lunch or dinner; the best strawberries are ripe and ready for picking.
Pappy's Patch has been providing the finest fruits to the people of Florida for years. The owner, Pappy, is passionate about his farm, and it shows. Pappy's Patch makes you feel like you are walking on the Farm with your family. The strawberries are always sweet and delicious, and the owners are very welcoming. There are no frills or gimmicks at this place. Instead, you can pick the strawberries right on the property.
Southern Hill Farms – Clermont
This farm is located in the city of Clermont, Florida. If you're looking for a family-friendly place to visit during the summertime, you should check out Southern Hill Farms. This place has lots of fun activities for kids, including Kids Zone activities, a market full of farm-fresh products, a fun playground, food trucks, and more.
You can also get fresh strawberries here. Many families like to come here to enjoy the strawberries. You can get strawberries all year long. They grow strawberries on over 40 acres of land. You'll find strawberries in a variety of sizes. The small ones are perfect for making fruit salad. They are also delicious and served as a dessert.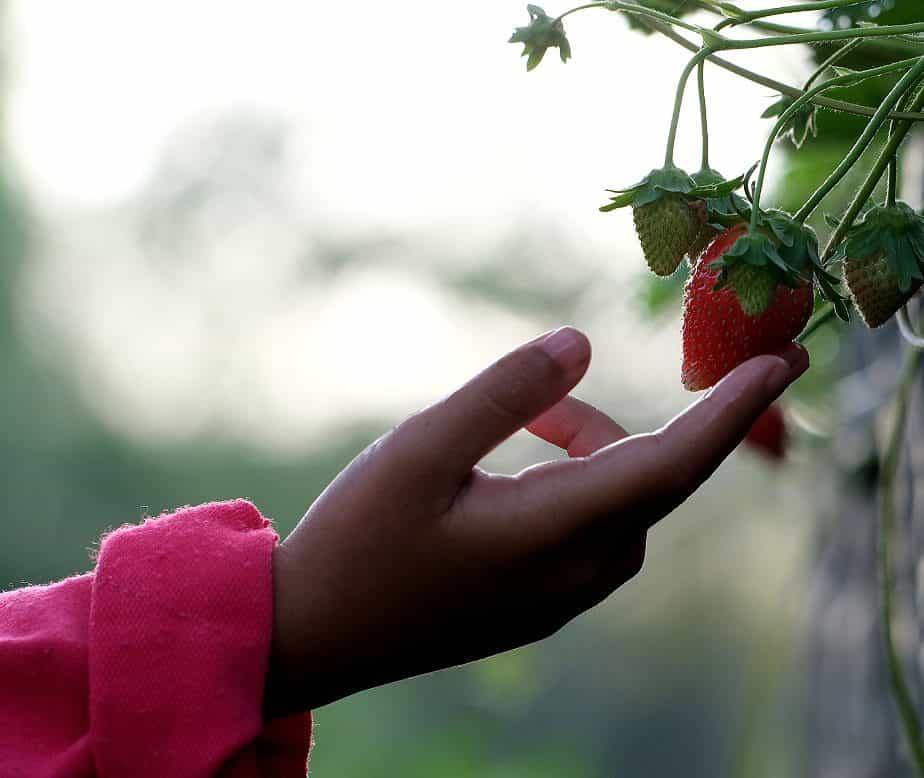 Spivey Farms – Plant City
The Spivey family started farming when they moved to Florida in the early 1900s. They began farming strawberries to provide fresh, local berries to the community. Over time, they expanded their operations, and today Spivey Farms has several farms that provide the freshest berries to the communities around them.
At Spivey Farms, you can pick your strawberries. They have a large open-air picking area where you can sit and relax while you pick your berries. The picking season usually lasts from late May to mid-July. During this period you can visit the farm whenever you want. You can also buy your strawberries from the farm.
Strawberry Passion Organic Farms – Thonotosassa
For over twenty years, Strawberry Passion has been growing and harvesting some of the best-tasting strawberries in the state. They grow strawberries using organic methods and produce high-quality fruit.
Strawberry Passion is the place to go if you want to pick some of the best strawberries in Florida. Their strawberry picking season runs from May until September. You can visit any time of year, but the best time is during the strawberry-picking season. They will give you free samples of their best-tasting fruit. You can even buy fresh strawberries at the farm.
Upicktopia – Masaryktown
If you like to eat or pick strawberries, you should visit Upicktopia. This is another great place in Florida for strawberry picking. You can get strawberries that you have ever tasted at Upicktopia.
They have a wide variety of berries, and you can pick or buy as many as you want. There is no limit to how much you can get. They also grow many other kinds of fruit and vegetables at Upicktopia. These include grapes, peaches, tomatoes, apples, pears, raspberries, and blueberries.
Lastly, they produce local wine using their fruit and have a boutique winery where you can taste the wine they produce.
Map Of Strawberry Picking in Florida
Find the closest strawberry picking farm near you:
FAQs About Strawberry Picking in Florida
Closing Thoughts
The best time to pick strawberries is in the middle of the day when the temperature is in the high 60s. The plants are more vigorous, and the fruit is at its sweetest. There are many different types of strawberries, some tastier than others. Some of the tastiest include the Elberta, the Jewel, the Elmer, the Florida Everbearing, the Florida Giant, the Florida Sunrise, the Florida Sunset, and the Florida Vigor. These are just a few strawberries you can find in Florida.
Looking for more posts on local spots in Florida? Start here:
We participate in the Amazon Services LLC Associates Program, an affiliate advertising program designed to provide a means for us to earn fees by linking to Amazon.com and affiliated sites.
Brit On The Move™ Travel Resources
Ready to book your next trip? Use these resources that work:
Need more help planning your trip? Check out our Resources Page, highlighting the great companies we trust when traveling.