15 Reasons To Visit Quito Ecuador – Now!
Quito, Ecuador's capital, sits at an altitude of 2,850 meters in the Andean foothills. Built on the foundations of an ancient Incan city, it's known for its well-preserved colonial center, which contains churches and other structures of the 16th and 17th centuries. Two examples are the cathedral in Plaza Grande square and the ultra-ornate Compaia de Jess Jesuit church.
Less explored by most, this county is home to some of the most diverse topography, active and dormant volcanos, hot springs, and timeless architecture. Many find themselves in Quito, Ecuador, en route to the Galapagos Islands. However, even if you are only connecting through, you should spend at least four days in Quito to explore this fantastic city!
Most impressively, the entire city of Quito was crowned the very first UNESCO World Heritage site in the world!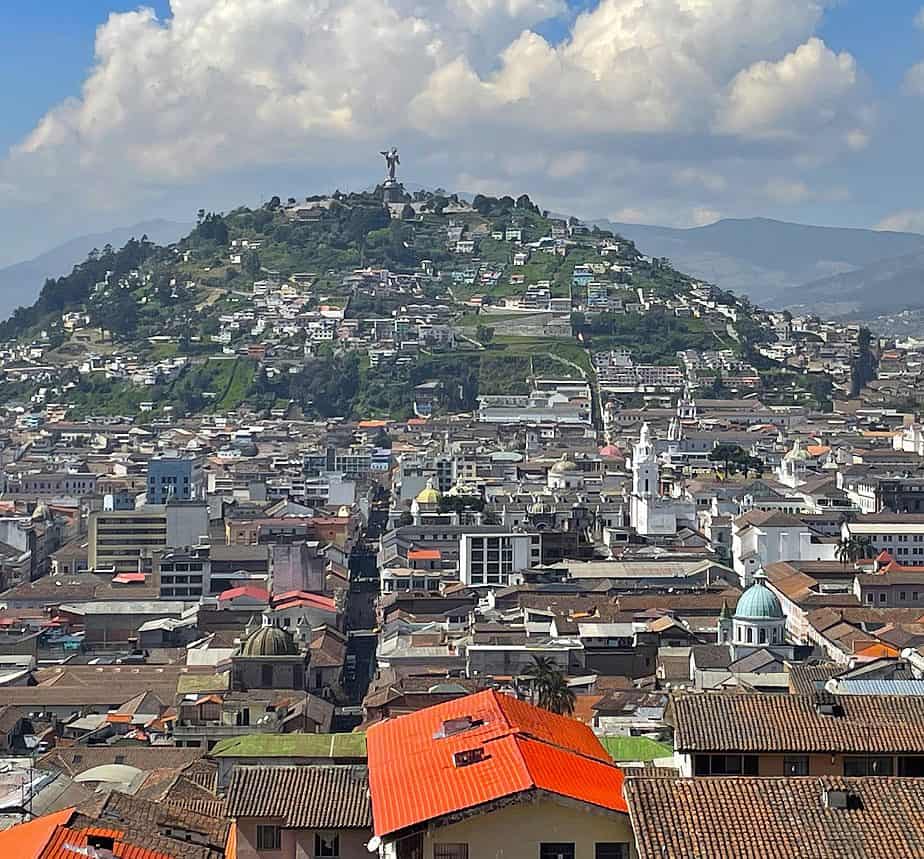 This post may contain affiliate links. Please read our disclosure and privacy policy for more information.
1. One Of The Least Expensive Places To Travel To
It's ridiculously insanely affordable. It's dirt cheap. There's a saying in Ecuador: "How much is it.?" The answer is, "It's a dollar." Everything's a dollar. Not everything is a dollar, but almost all food and drink items are.
Here are some examples of how far your money will stretch out. You can get a large fresh squeezed orange juice, a large fresh squeezed papaya juice, two empanadas, and a large bottle of water for a whopping $2.50.
2. Quito, Ecuador, Is Safe!
It's tremendously safe despite what you've read or heard previously about this country in South America. It is set up for tourists and is safe. Compared to the USA, Ecuador is 68 times safer regarding violent crime. You can usually avoid petty crime in the cities with some trip savvy.
Petty robbery and pickpocketing are two more common problems in Ecuador's cities. As with all big cities, criminals can spot a new person in the country. But that's as true in London or New York as in Quito or any other capital in the world.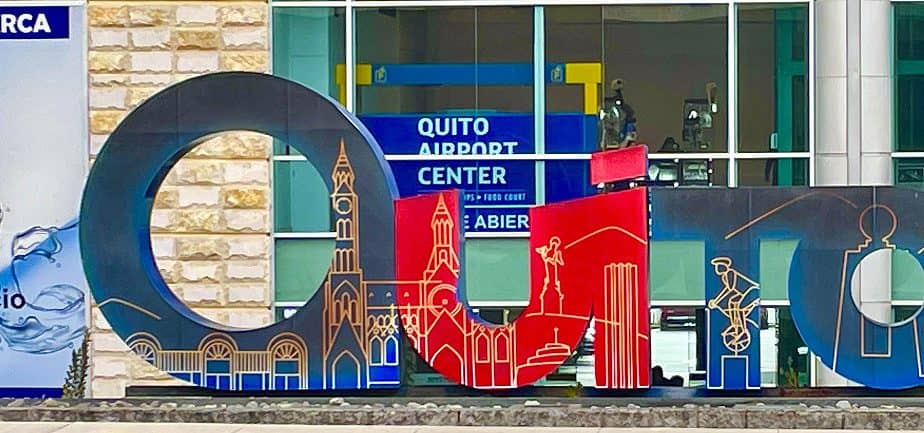 If you go into the wrong side of town or venture to the old colonial district at night, you may run into potential beggars or petty thieves who attempt to rob you; however, that's no different than a night out in New York. And common sense for this one! Don't walk in areas at night that are less than desirable.
If you are concerned about which areas are safe, consult your hotel. They will advise of areas to avoid.
3. It Is Stunning – Eye-Popping Beauty Awaits
I think it's tough to describe just how beautiful Quito is. It is entirely different than I imagined. So much so that I am still baffled as to why it's not become a hot spot destination like Costa Rica. Although, I suspect it will eventually once people catch on and it becomes more popular.
Unlike Costa Rica, Ecuador is not Americanized yet, and I hope it stays this way.
Here are some photos of Quito, Ecuador, to inspire you!
4. Ecuador's Currency Is The US Dollar
The official and only currency in Ecuador is the United States dollar. This makes things extremely easy. No currency conversion is required. Add to this that you know exactly what you're paying without the conversion process.
Bring your own money or get it from the ATM when you arrive; you're all set. It's also worth mentioning that cash is king in Ecuador. Most places do not accept credit cards.
5. It's Visa Free Entry For Most
You don't need to travel visa if you're coming from America or England to visit Ecuador. There is a reciprocal agreement in place with some countries, but American and British passports are visa-free.
If you are unsure if you require a visa for entry, check the guidelines here: When Do You Need A Travel Visa: The Complete Guide To Visas.
6. Uber & Taxi Are Great Affordable Ways To Get Around
Believe it or not, Uber not only works, but it's silly cheap. For example, you can go from one neighborhood to another in the downtown district for about two dollars each way. We also used Uber to go from our hotel to the airport, and it was only $20. Another cool thing about Uber is that you can pay using the app and save cash.
Likewise, taxis are affordable. From Quito's airport to downtown Quito it is only $26. Now, we used cabs and they are safe, but they have a reputation for being somewhat shady.
7. The Food In Ecuador Is Amazing
The food is extraordinary. Like many other countries outside of America, everything is fresh! There's no such thing as processed food or pre-cooked food waiting to be served.
Everything you eat is unprocessed and cooked to order. It is literally from farm to table, whether vegetables or meat.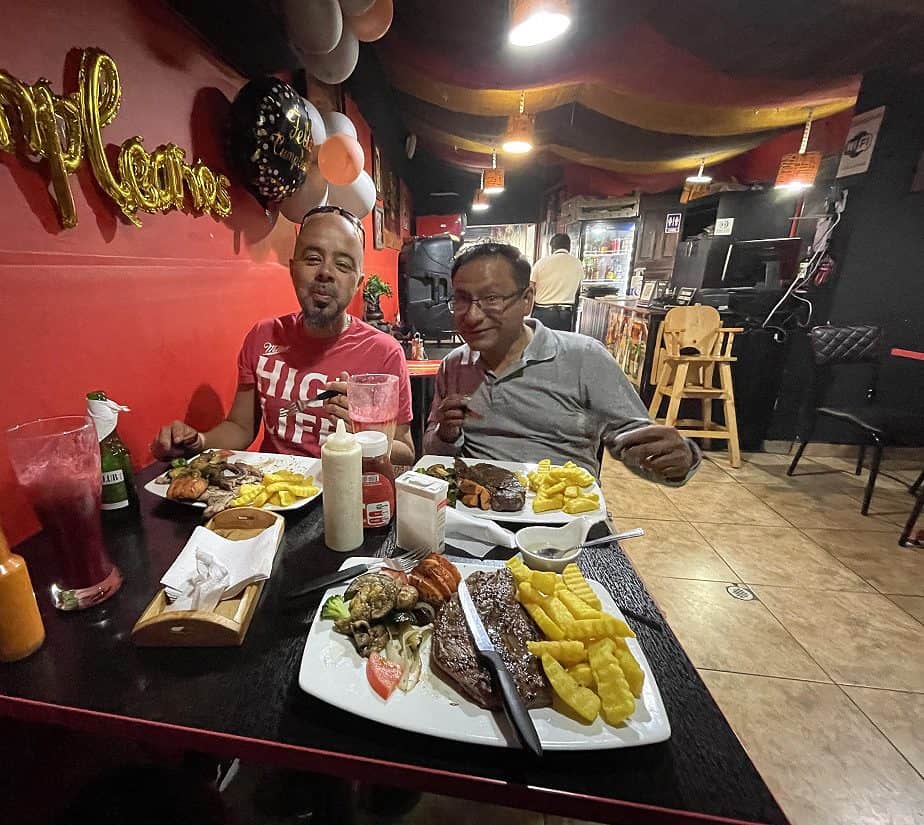 This said, if you are a fast food fan, there are big names like KFC and McDonald's. However, you would have to be a fool to eat at a fast-food restaurant when you have access to clean food for half the price!
It's ironic. In a developing country, fresh, unprocessed food is cheaper than fast food and available to all.
8. Backpackers Paradise
Ecuador is a hub for backpackers. No surprise, given the affordability of Ecuador. There is a hostel on every corner, and there's one for every budget and then some.
Whether in the city center or traveling through the countryside, you can find accommodations as cheap as $20 per night everywhere.
Hostels & Cheap Hotels in Quito, Ecuador
9. Architect Fan's Heaven
The architecture dates back to the 16th and 17th centuries. This means Spanish America Baroque overload.
Escuela Quitena, dubbed as the most significant contribution of Spanish America to universal art, is a stunning example of the Baroque school of Quito (Escuela Quitena). In addition to San Francisco, San Domingo, San Augustin, La Compana, La Merced, the Sanctuary of Guapulco, and the Recoleta of San Diego, as just a few examples, this art is represented in veritable spiritual citadels. In addition to their architectural value, these are also recognized for their decorative elements (altarpieces, paintings, sculptures).
Whether you are just in it for Instagram photographs or have a passion for historically significant buildings, Quito Equador has you covered.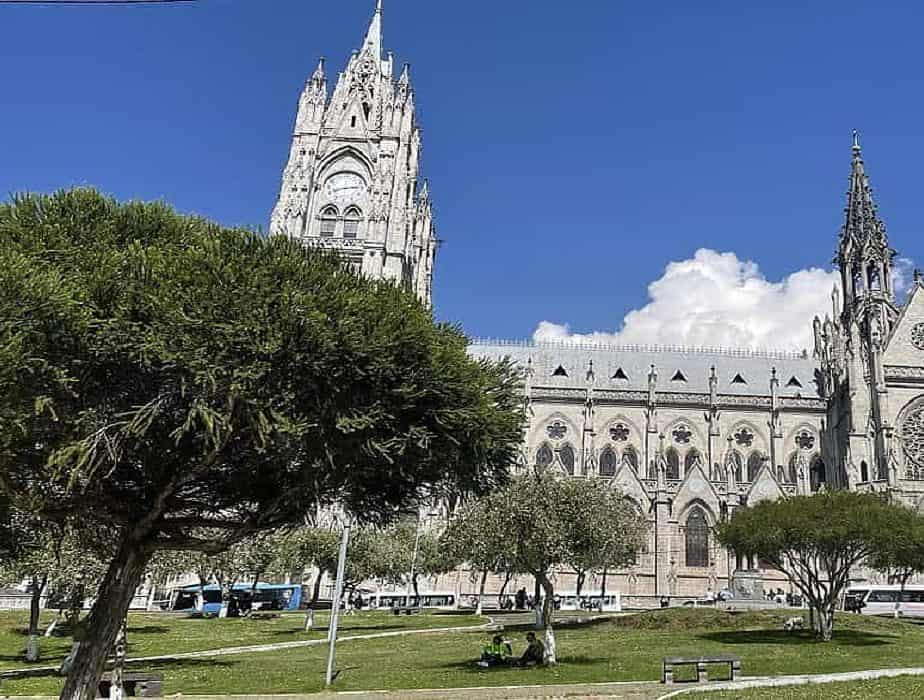 10. The Internet Is Available Everywhere
Even though Quito is still developing and the Internet is relatively new (the last ten years or so), it works everywhere. Free Wifi is available in all hotels, restaurants, etc.
Even in remote areas where you can still get a small signal. This surprised me, given the newness of the availability to the country.
11. Quito, Ecuador, Is One Of The Most Volcanic Regions In the World
Ecuador is often associated with the Galapagos and the equator when it comes to the Galapagos. Although Ecuador is often depicted alongside the majestic Avenue of the Volcanoes, it isn't always the case. Ecuador is known as Volcano Country! Despite this, the country maintains an impressive level of safety. Geographically and scenically, it significantly adds to the region's beauty. Ecuador has 47 volcanoes (active and extinct), 15 in the Galapagos Islands and 32 on the mainland.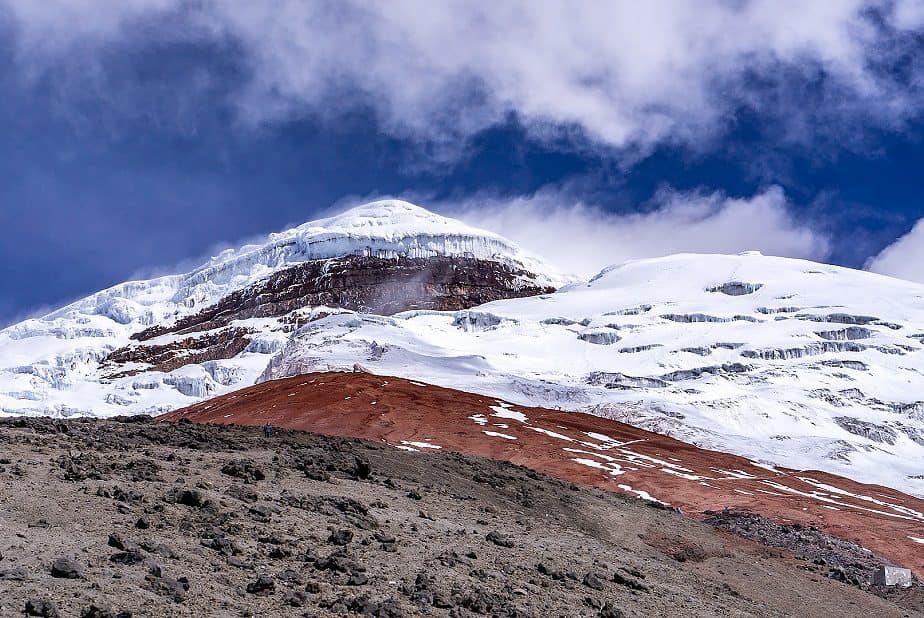 Due to the number of active volcanoes in the region, there are tons and tons of natural springs. If you've never visited a natural hot spring at the bottom of the volcano, you've not lived "yet."
We've done this in several places, such as Costa Rica, but Ecuador's scenery is like being in Switzerland.
12. It's An Extreme Thrill Seekers Paradise
Ecuador is home to lots of extreme sports. Whether it is white water rafting, zip-lining, mountain climbing, bungee jumping, swinging off the side of a mountain, or cable car riding over waterfalls, it's all here.
FYI: Most of the extreme sports take place outside the city limits.
13. Ecuador Is Clean
A friend of mine visited approximately ten years ago and said it was filthy. It may have been once; it's a developing country.
The current state is very clean! We saw some occasional trash but very little for a capital city.
14. Electricity Is 110
Who knew? Great for us American's as you don't need a special travel charger or a current convertor. A small thing, but it's one less headache to deal with.
15. It's The Gateway To The Galapagos Islands!
If for no other reason alone, Quito, Ecuador, is the entryway to the Galapagos Islands, and this is the reason to visit. Almost everyone we met in Quito was there en route to the Galapagos Islands.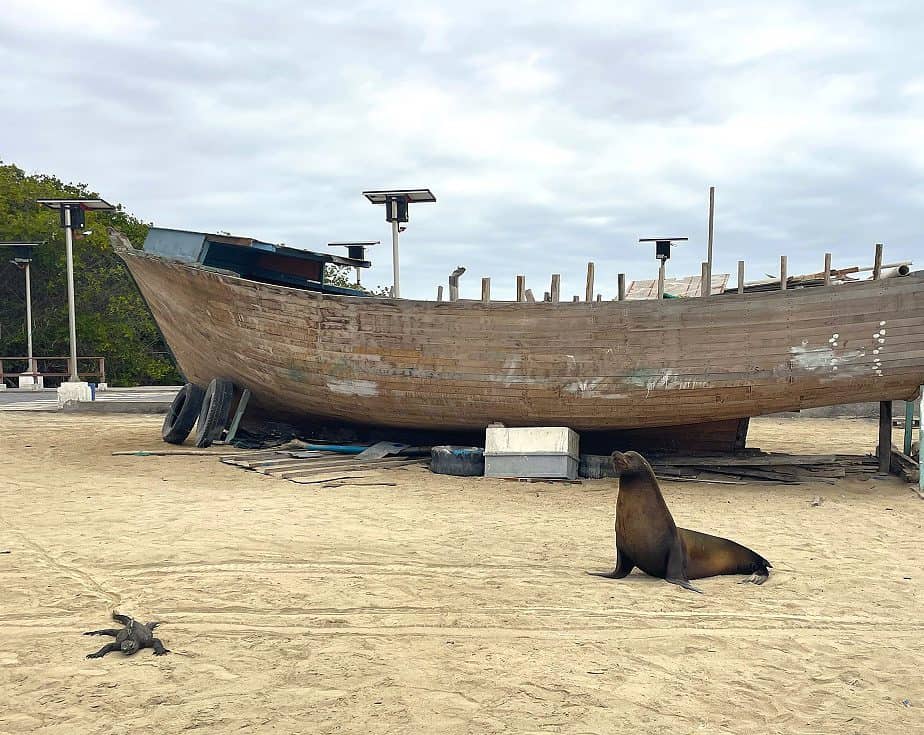 What was once a dream for many is now an affordable experience. You can get to the Galapagos Islands on a cheap flight from Quito. And, by cheap, I mean around $300 round trip all year long,
You no longer need to take a $10,000 cruise to experience the Galapagos Islands.
What You Need To Know About Travel to Quito, Ecuador
Weather In Quito
Quito has a cool and overcast climate during the wet season and a comfortable and partly cloudy climate during the dry season. Temperatures typically range from 48°F to 66°F throughout the year, rarely falling below 44°F or rising above 70°F.
From mid-June to mid-September is the best time of year to visit Quito for warm-weather activities.
Altitude in Ecuador
The capital city of Quito is the second highest in the world. Quito is only lower than La Paz, Bolivia's capital, located at 3 650 mt / 1 1976 ft above sea level and has a height of 2 850 mt / 9 350,4 ft above sea level.
However, altitude can also cause headaches! Every breath you take lowers the amount of oxygen going to your lungs. Most people experience only shortness of breath, though some experience headaches, dizziness, and nausea. It may be necessary to see the doctor briefly in rare cases.
found it difficult to breathe, even in the hotel room. So much so that the first night, I literally thought my time was up. Ignorant as it sounds, I did not even consider the altitude and potential effects. Now I know! The good news is there is medication available for altitude sickness.
Medication
An oxygen perfusion medication can help your body combat altitude sickness symptoms. Diamox or Glaucomed can be found in Ecuadorian pharmacies. Or you can buy it online before you go, which is best:
If you are concerned about the altitude, consider buying portable oxygen. This will help you if you venture outside into the countryside, where you will definitely experience the altitude!
Additionally, I recommend keeping mild pain relievers on hand in case of headaches. Sleeping pills affect your breathing rhythm in Quito, so avoiding them is best. Consult your doctor before traveling to Quito if you are taking any of these medications.
FAQs
Closing Thoughts
When you travel a lot and have experienced many different cultures, it becomes less and less easy to be impressed or wowed—arriving in Quito, Ecuador, without preconceived notions. I came here like many on the gateway to the Galapagos Islands.
I learned that the city is much more than a gateway; it's an unspoiled haven jam-packed with wonderfully kind locals, fantastic food, and lots more to see and do than I imagined!
Looking for more posts on South America? Start here:
We participate in the Amazon Services LLC Associates Program, an affiliate advertising program designed to provide a means for us to earn fees by linking to Amazon.com and affiliated sites.
Subscribe to our newsletter and get the best travel tips and inspirational stories delivered monthly. No spam, no sales pitches – TRAVEL!
Brit On The Move™ Travel Resources
Ready to book your next trip? Use these resources that work:
Need more help planning your trip? Check out our Resources Page, highlighting the great companies we trust when traveling.