The stilt houses of Port Richey have a long history in Florida, dating back to the early 1900s. In those days, stilt homes were primarily for fishing camps and other recreational purposes.
Located off the coastline of Port Richey, slightly south of Hudson, the nine stilt homes are located right next to Durney Key.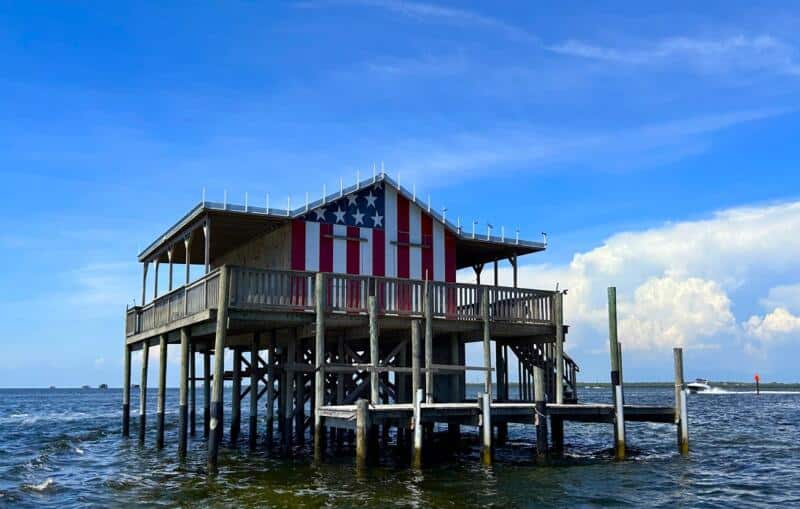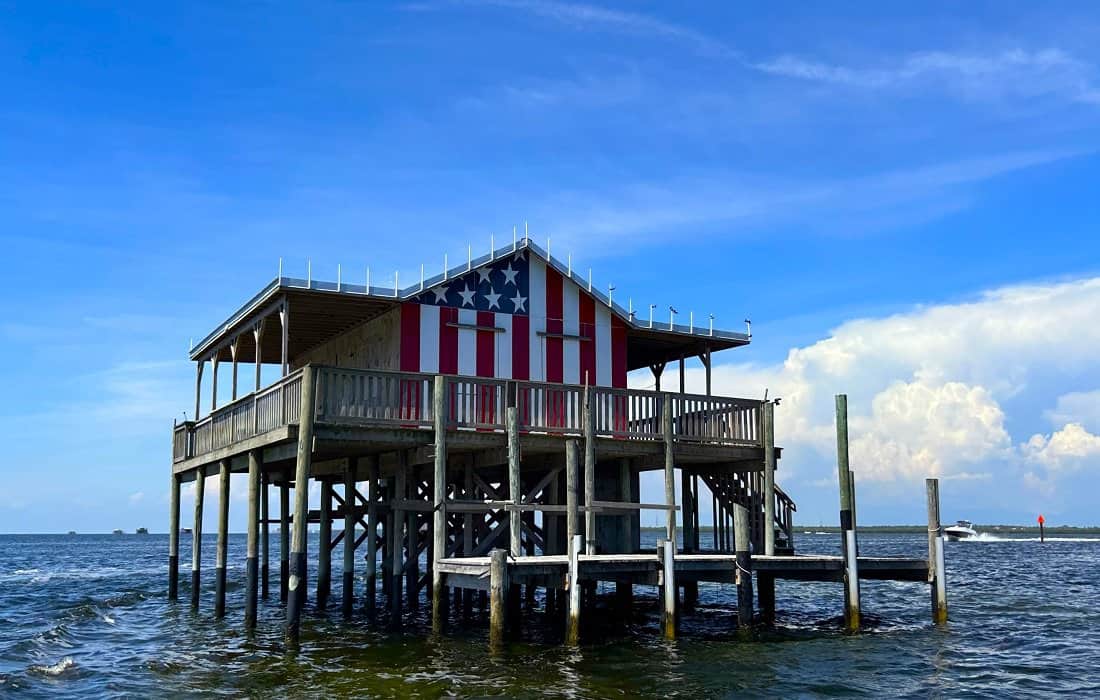 This post may contain affiliate links. Please read our disclosure and privacy policy for more information.
History Of The Stilt Houses Of Port Richey, Florida
Stilt homes are popular with people visiting Port Richie, Florida. They are elevated homes built on stilts, long poles, or posts driven deep into the ground to provide support. The history of stilt homes in Port Richie dates back to the early 1900s when the area was first settled.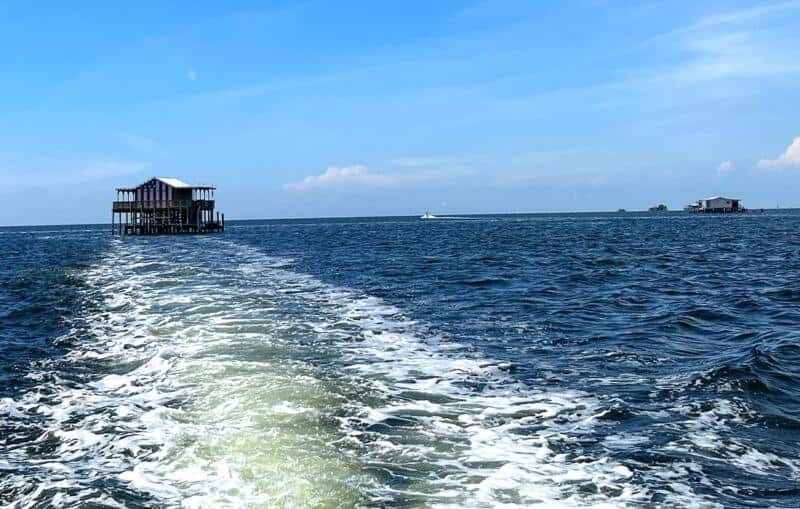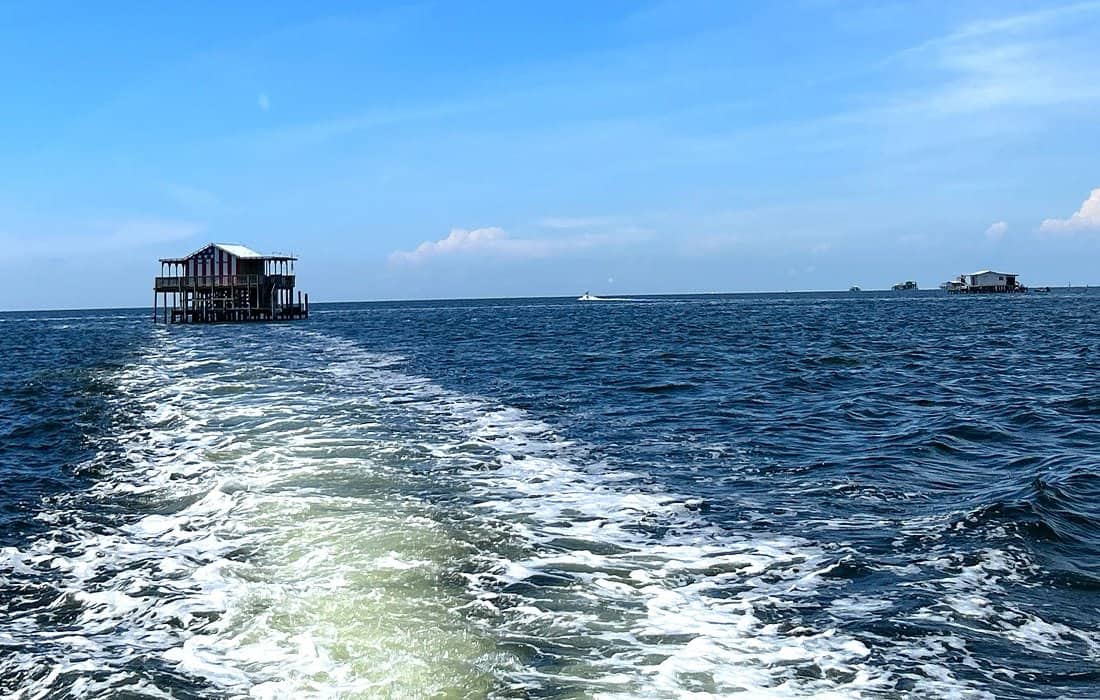 The original settlers of Port Richie were fishermen and farmers who lived in tiny, wooden homes that were vulnerable to flooding during the rainy season. To protect their homes from flooding, they began building them on stilts. This allowed them to elevate their homes above the floodwaters and keep their families safe and dry. Over time, as the population of Port Richie grew, so did the number of stilt homes.
The Nine Stilt Houses of Port Richey
Some articles state that there are eight stilt homes; this was accurate as of 2018. Today, this is incorrect; there are nine! And that's because house number six, destroyed in 2018, was rebuilt.
Lightning Strike In 2018 – House Number Six
Lightning struck stilt house No. 6 in August 2018. There was no trace of it within an hour. It was a devastating experience for Brian Lake, whose family owns the house. The Lake family began rebuilding immediately after the fire. Ultimately, thanks to friends and community members, the stilt house stood again with its signature American flag mural.
House number six is one of the most iconic stilt houses. Famous for the large American Flag mural that decorates it.
One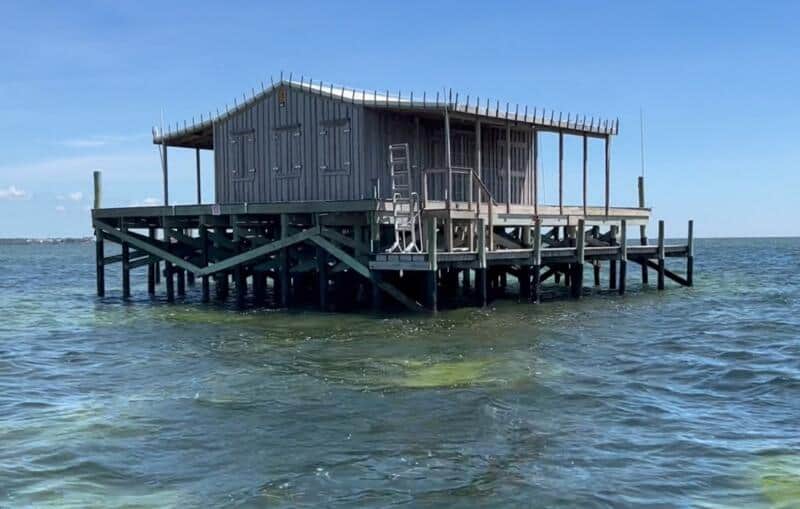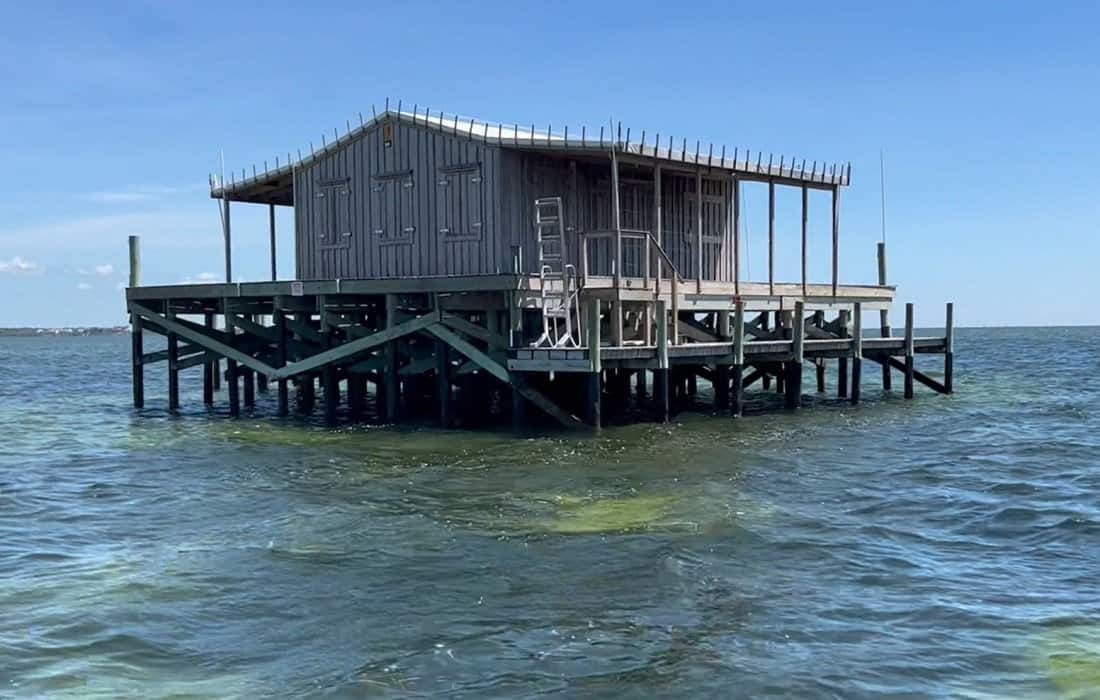 Two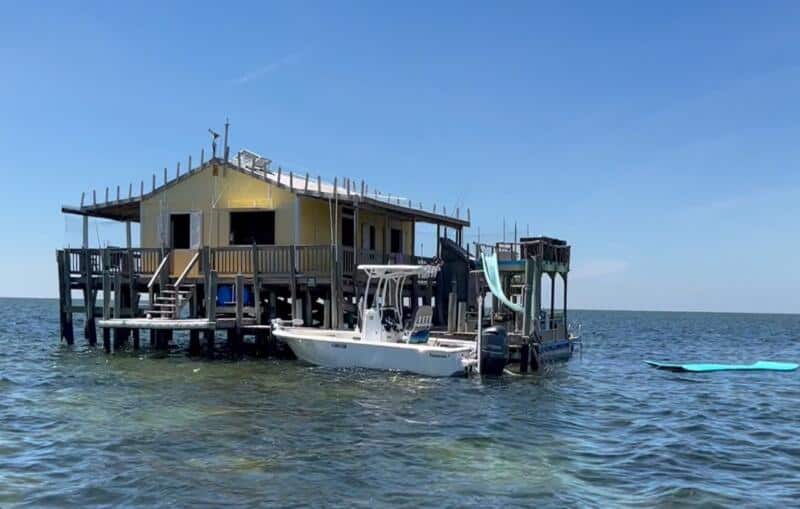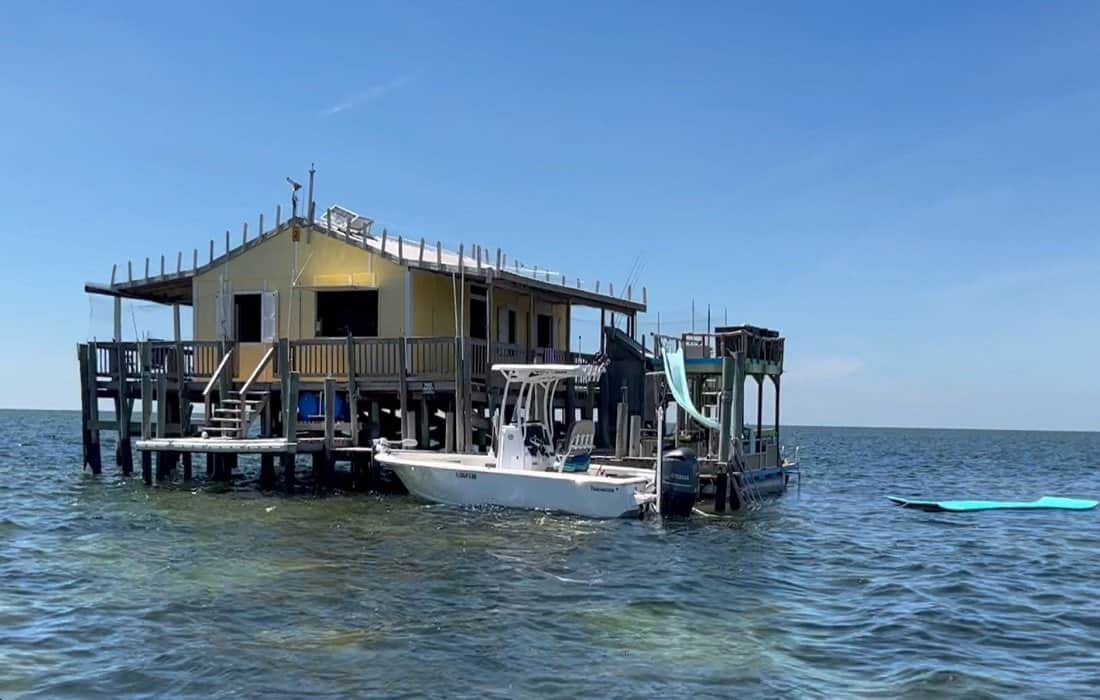 Three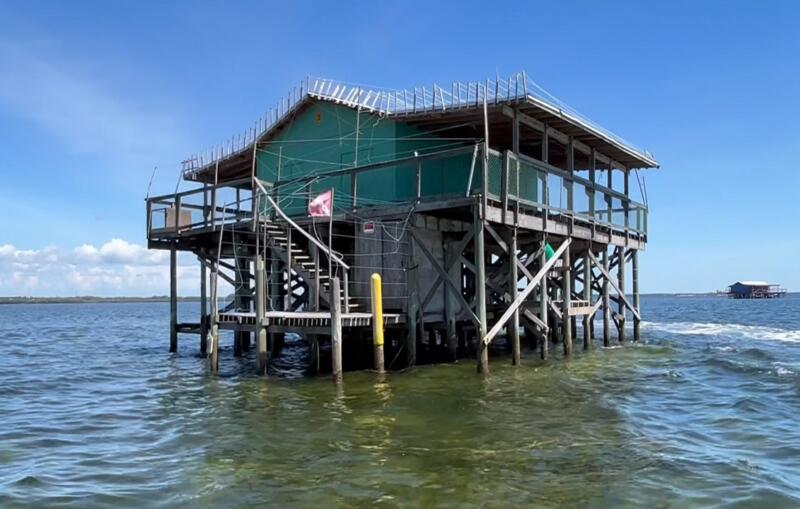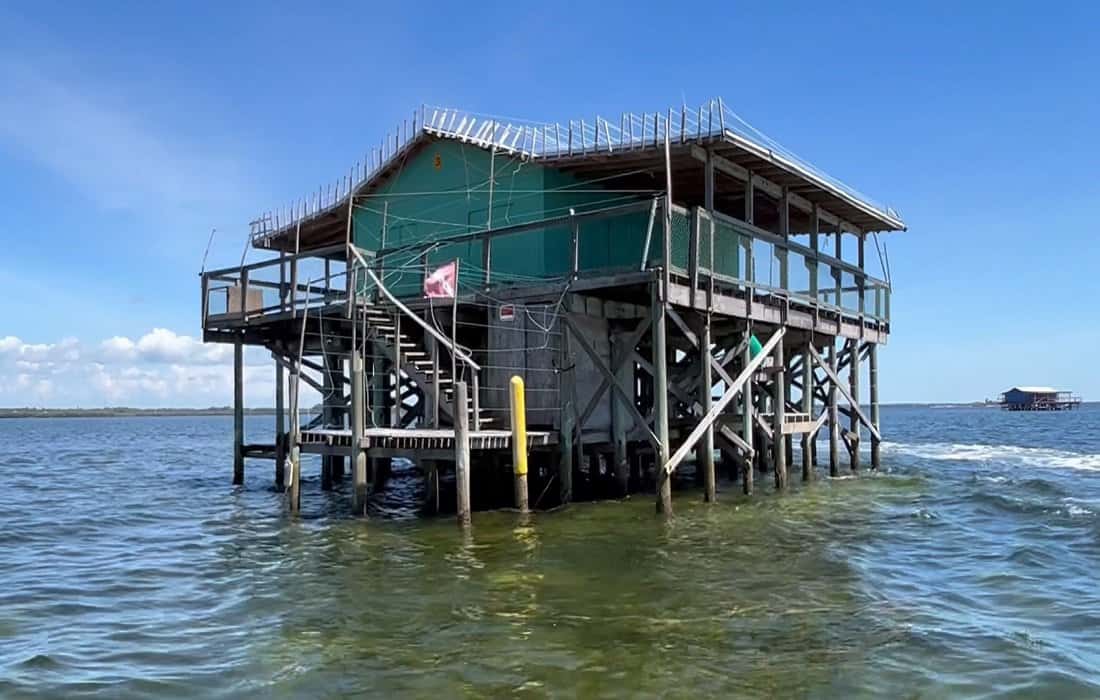 Four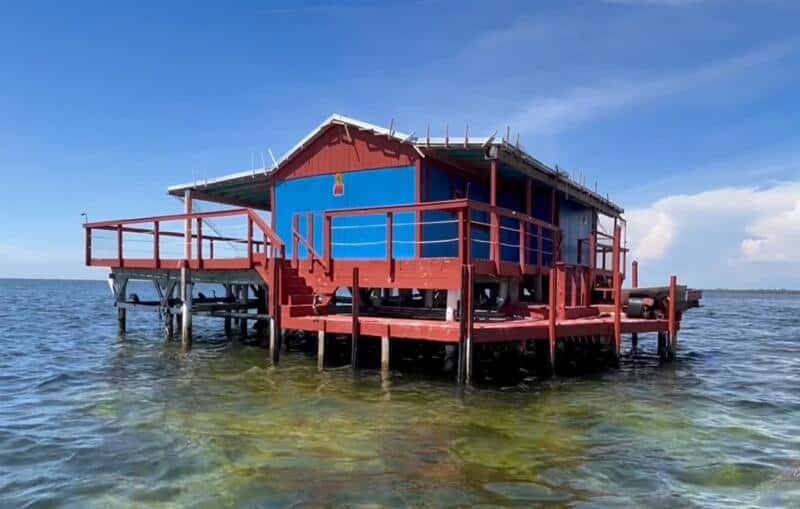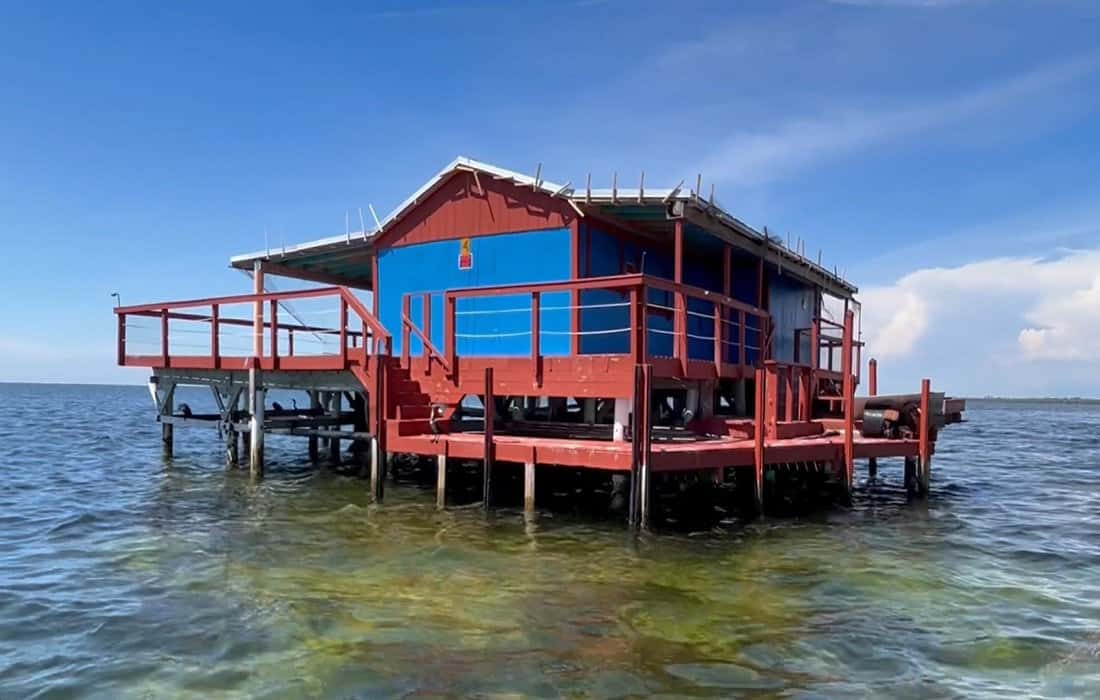 Five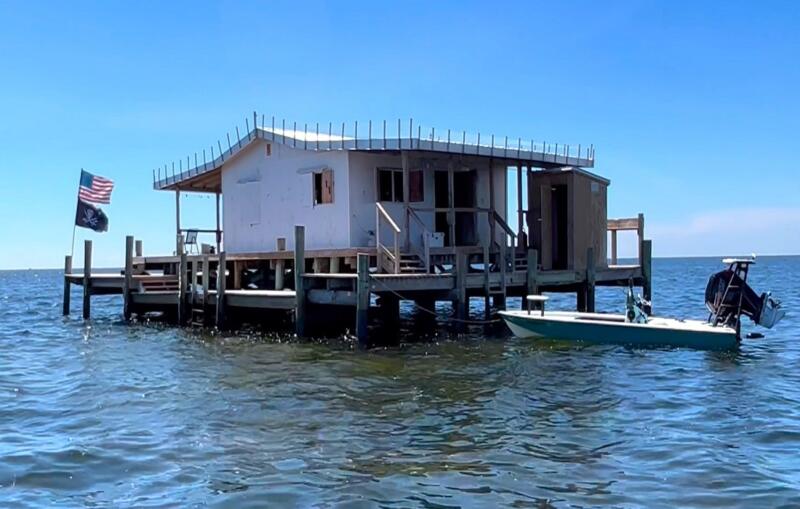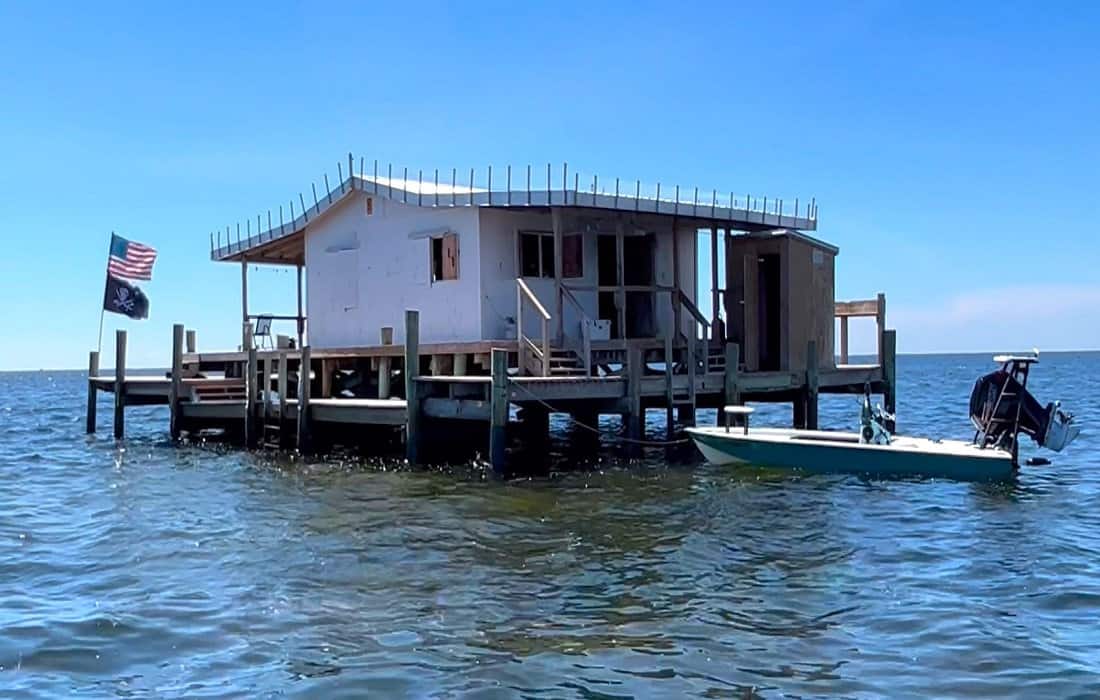 Six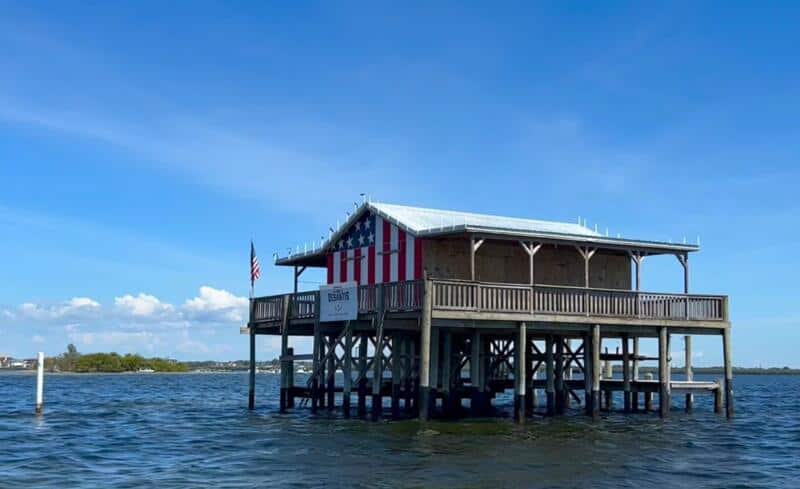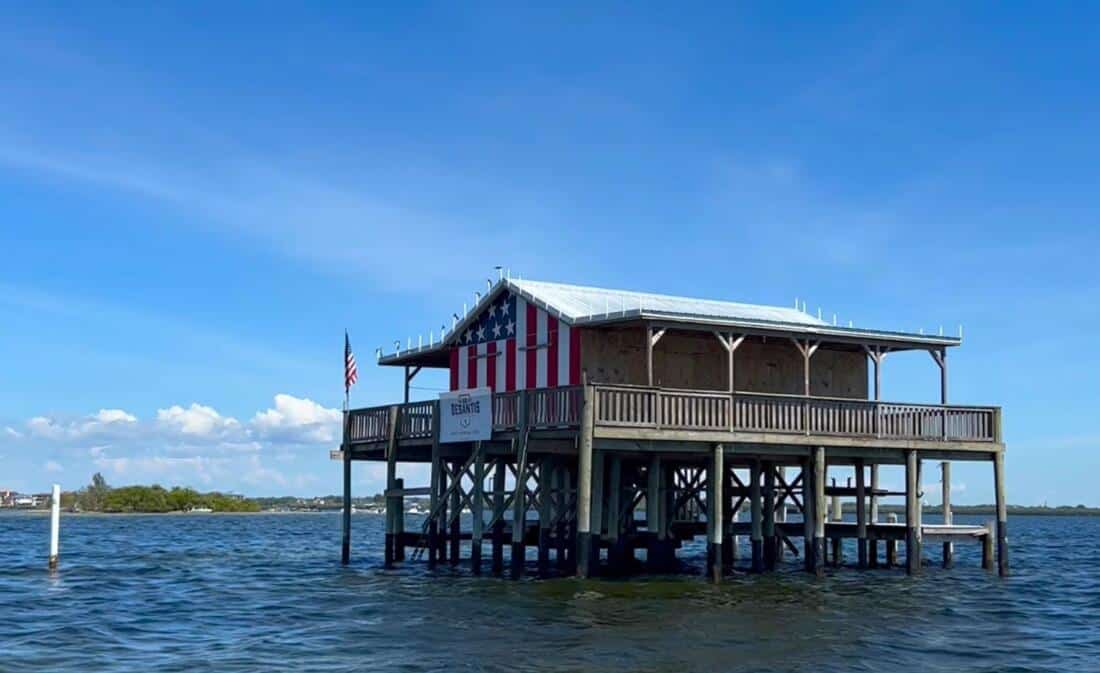 Seven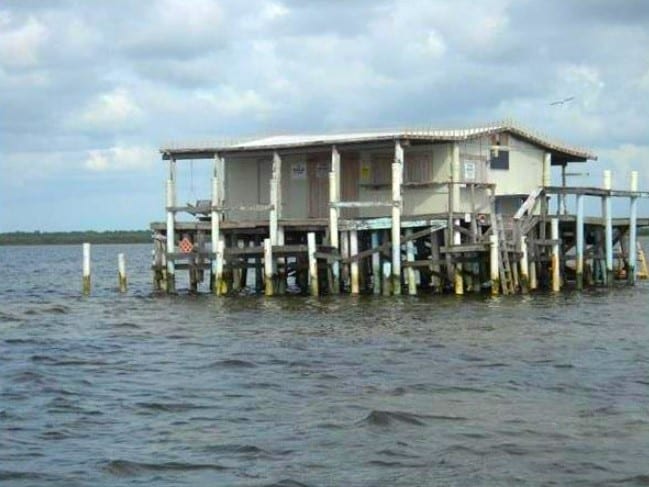 Eight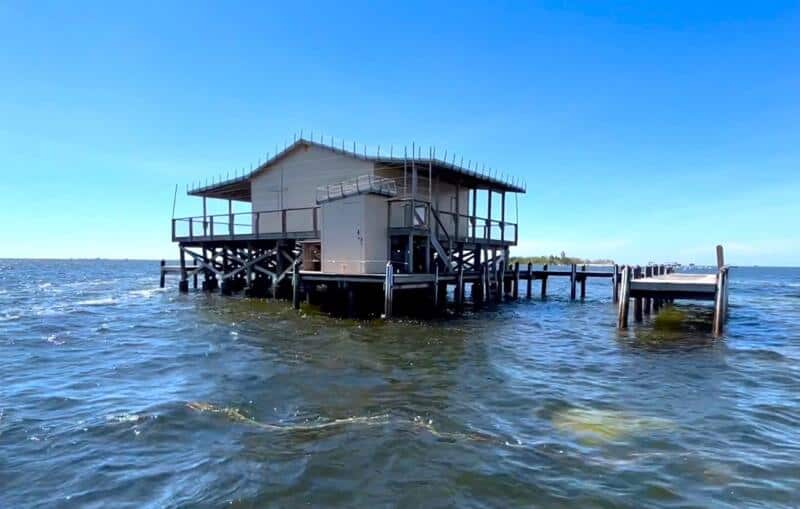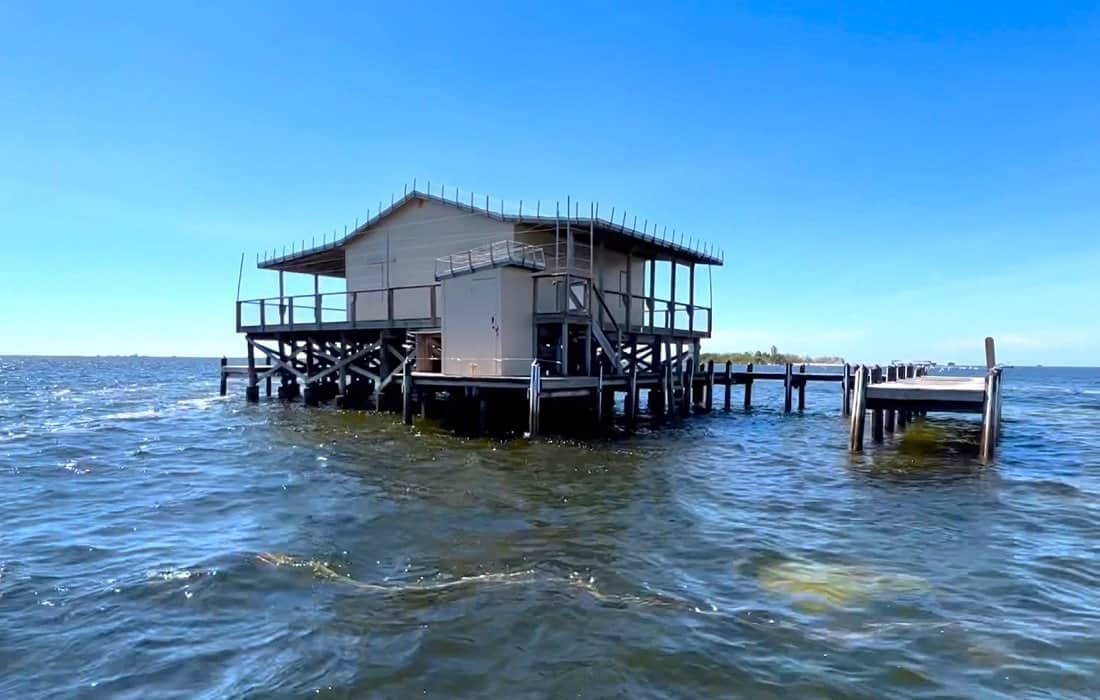 Nine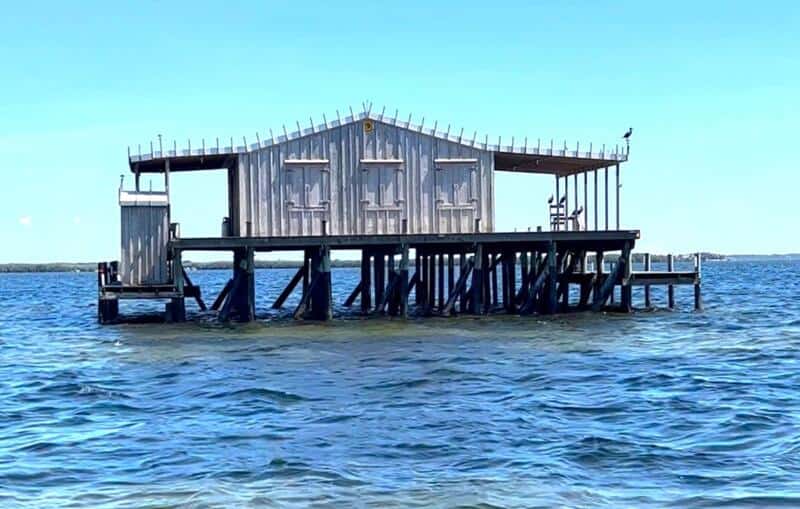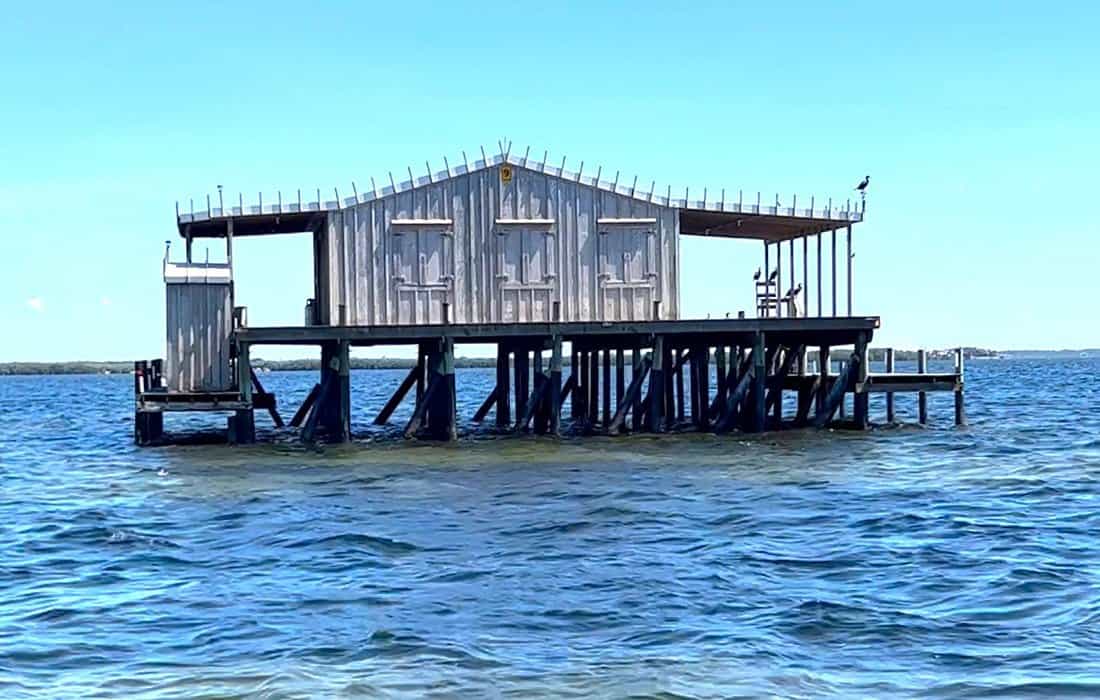 Physical Addresses Of Each Of The Nine Stilt Homes In Port Richey
Data From: Pasco County Property Appraiser
Video Of All Nine Stilt Houses Of Port Richey
What Are The Stilt Houses of Port Richey Like Inside?
Unsurprisingly, fishing houses, or shacks, look much the same as they did over a century ago. There is no electricity in the places, though some have generators or propane tanks. There is also no fresh water. The owners must haul in freshwater since there is no plumbing. Each home has an outhouse, and the State of Florida requires the outhouses to have chemical toilets.
Despite their rustic appearance, it is possible to have a great getaway retreat in these rural houses. Families have used many of the homes for generations as weekend retreats and summer vacation homes.
Architectural Design of Stilt Homes
The architectural design of stilt homes is unique and serves a specific purpose.
Stilt homes are made to withstand flooding and high winds. The stilts are typically made of concrete or steel and are anchored deep into the ground to ensure stability. The living space is elevated, which reduces the risk of flood damage to the home's structure and contents.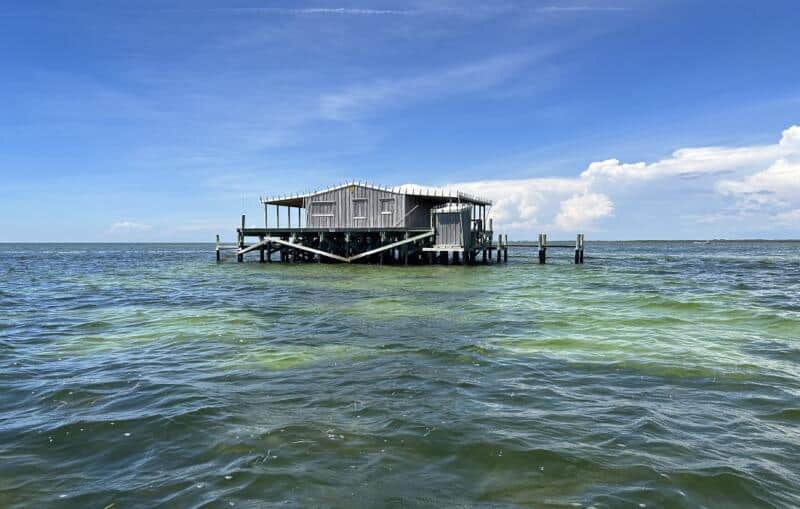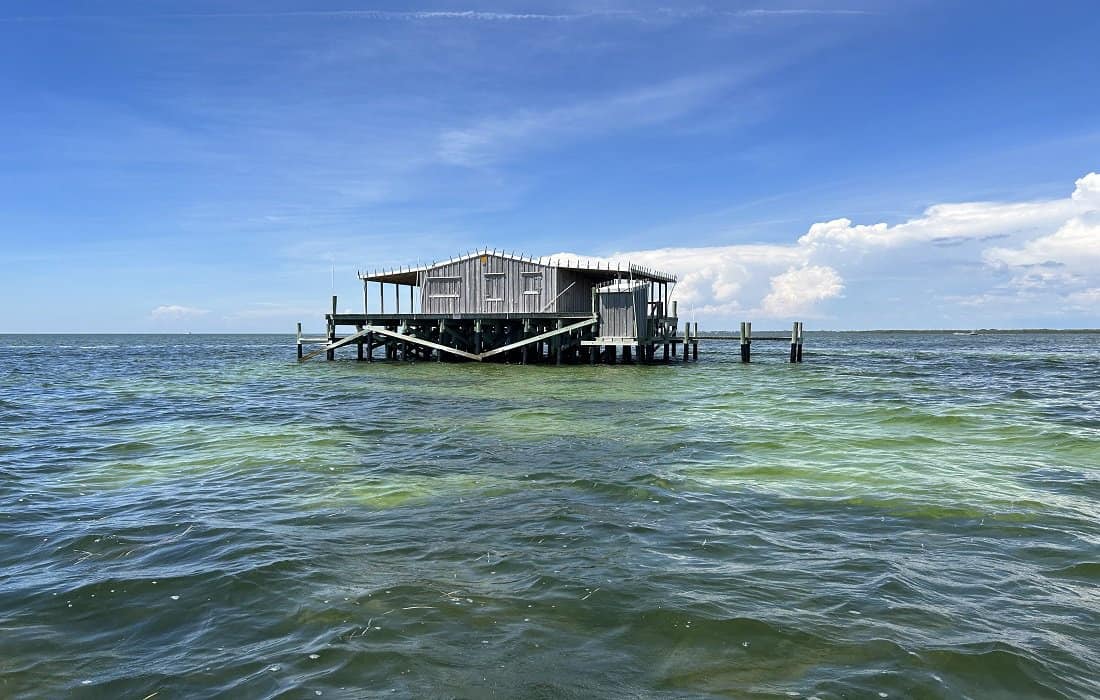 The design of stilt homes also takes into consideration the surrounding environment. The houses often have large windows and balconies to take advantage of the beautiful water views. The open floor plan of stilt homes allows natural light to flow throughout the house, creating a bright and airy atmosphere.
Who Built The Houses?
The details have often been lost over the years, as is often the case. The History of Pasco County notes that the first stilt houses were built between 1916 and 1918.
In those days, motorboats weren't available, so fishermen had to push their boats out to Pasco County's fishing flats to catch mullet and other fish. Sarasota Magazine reports that the fishermen used the houses above the fishing area to store fish, shelter from storms, and rest. They built a stilt house and assumed "squatters' rights" when they found a place they liked.
Why Aren't There More Stilt Houses In Port Richey?
There were as many as 24 of these houses at one time. However, Hurricane Gladys destroyed many of the homes in October 1968.
The Florida state legislature enacted a ban on the rebuilding of stilt houses. The current homes were grandfathered in after Pasco County residents fought back – but with some necessary restrictions.
"Those of us who lost our camps in the 1968 storm were allowed to rebuild, but our locations were pinpointed, and now we rent an acre of underwater land," Maxine Swartsel Gause said in an article in the Tampa Tribune. "The state controls the resources; we pay $100 annually on a five-year contract."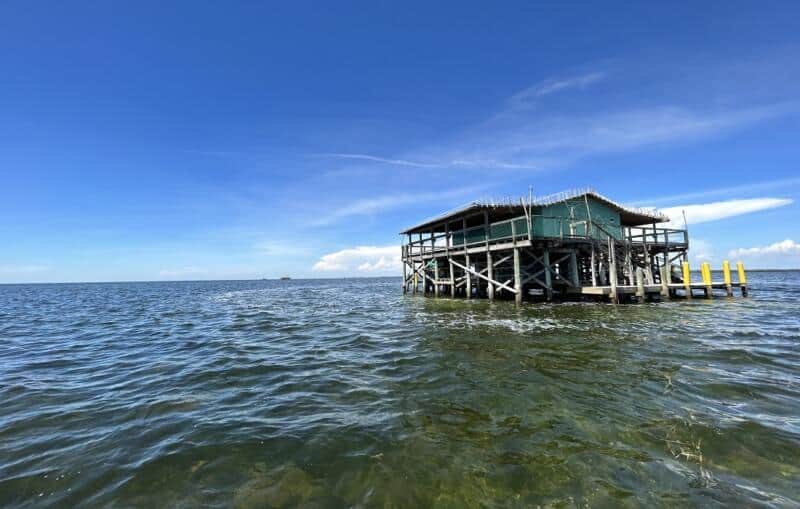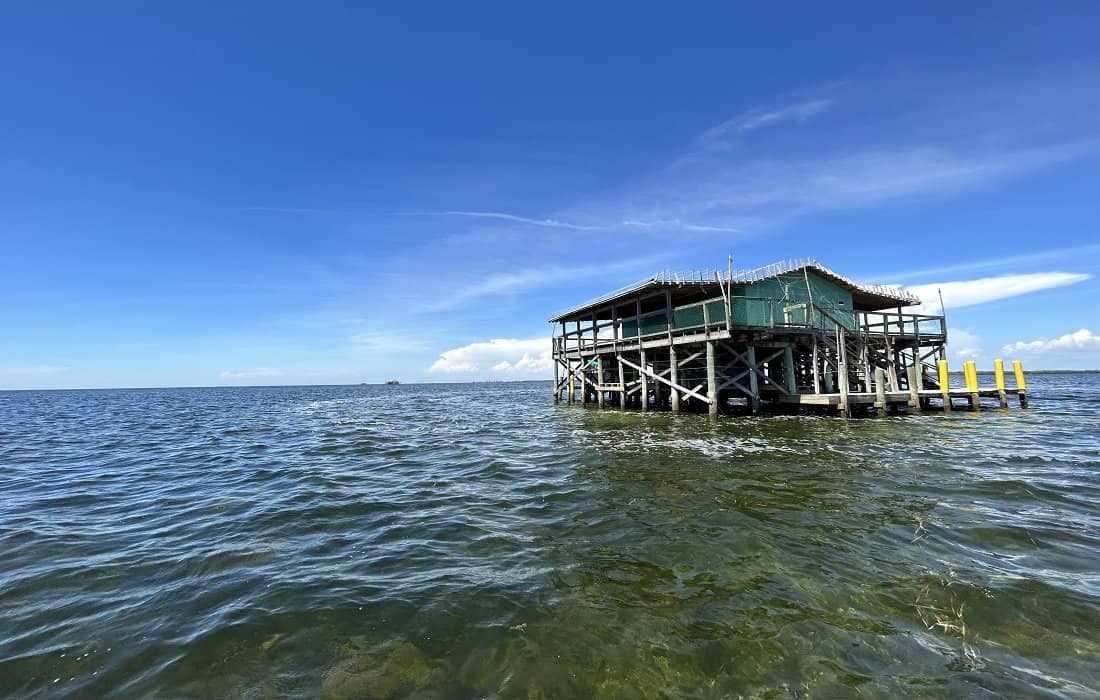 Since then, other houses have been damaged or destroyed by natural disasters. According to state law, damaged stilt houses can only be rebuilt if their damages are less than half the home's value. Moreover, new places are not allowed to be built. It's easy to see why stilt houses disappear when all these factors are considered.
Sadly, like the Cape Romano Dome House in Marco Island, Florida, Mother Nature will claim some beautiful stilt homes someday.
The Dome House in Marco Island before Hurricane Ian laid it to rest in 2022.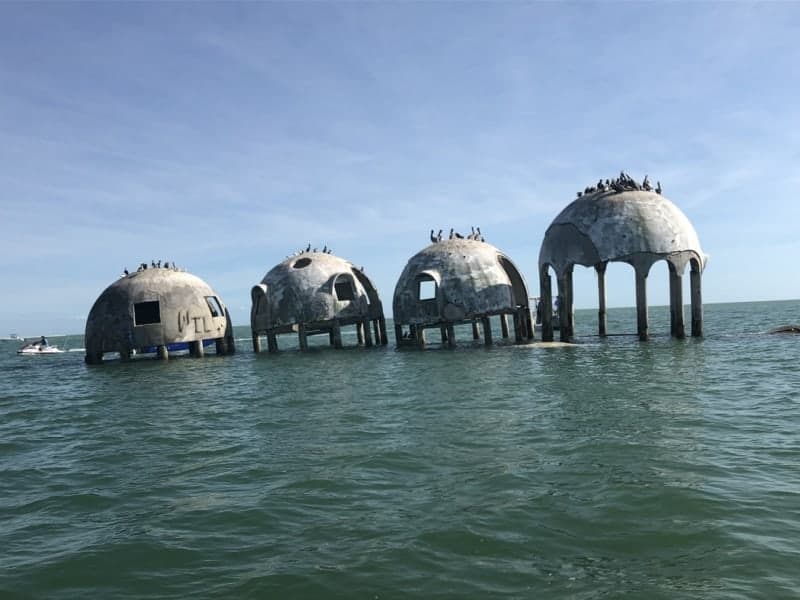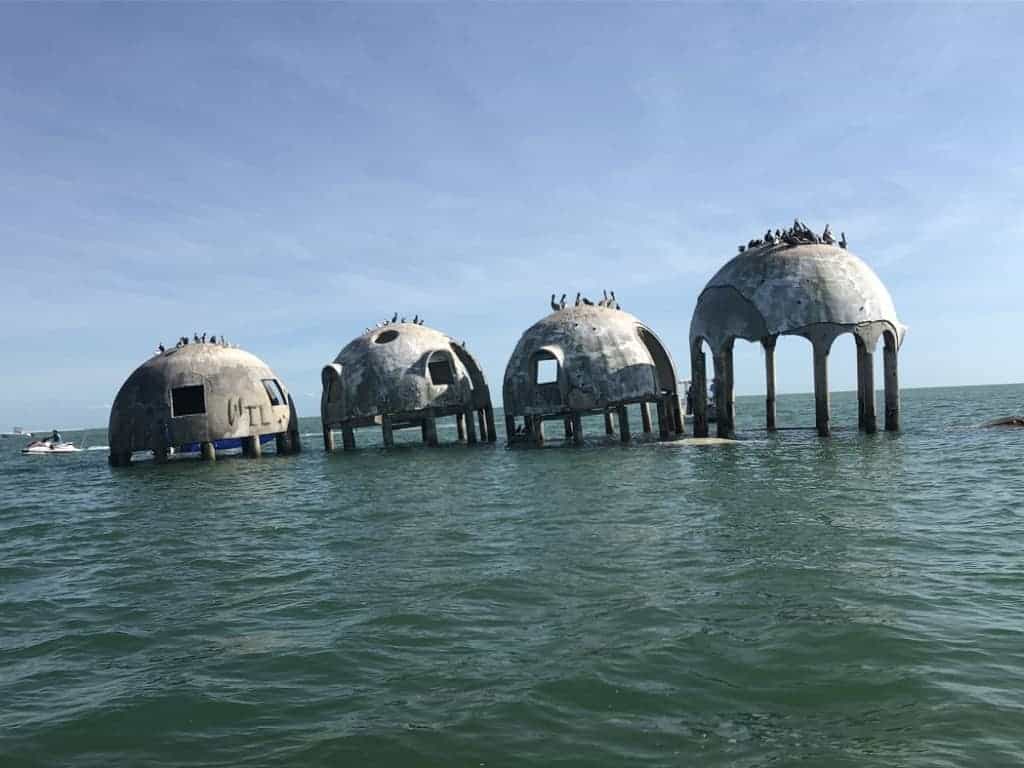 Benefits of Stilt Homes
Stilt homes offer several benefits, making them an attractive option for homeowners in Port Richie, Florida. Here are some of the benefits of stilt homes:
Protection from Floods
One of the most significant advantages of a land-based stilt home is that it protects from floods. Stilt homes are built on elevated platforms, which keep them above the floodwater level during storms and hurricanes.
For Port Richey's stlit homes, this is not the case. The stilt homes are uninsurable because they are built in the ocean vs. on land.
Enhanced Views and Privacy
Stilt homes offer stunning views of the surrounding area because they sit higher than traditional homes. This feature is beautiful for homeowners who value privacy and want to enjoy unobstructed views of the surrounding landscape.
Improved Airflow and Natural Light
Stilt homes take advantage of natural airflow and light. The elevated design allows for better ventilation and natural light, which can help reduce energy costs and improve indoor air quality. Stilt homes often have large windows and open floor plans, further enhancing the natural light and airflow inside the house.
Economic Impact Of Stilt Homes
The Stilt Houses of Port Richey homes have a significant economic impact on the Port Richey area. These unique homes have become famous with residents and tourists, and their popularity has increased property values and tourism revenue.
Many visitors want to admire the stilt homes' unique architecture and scenic waterfront views. This has increased tourism revenue for the site, as visitors spend money at local businesses and restaurants.
The area is also a popular dive location that lures additional visitors.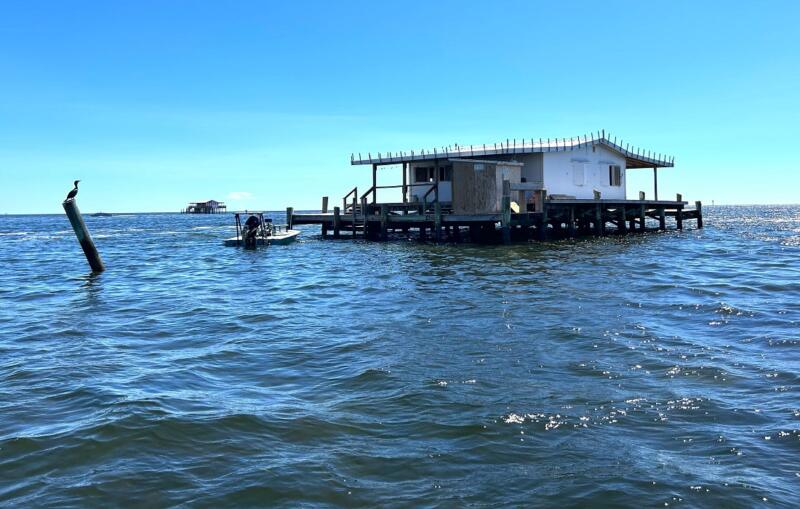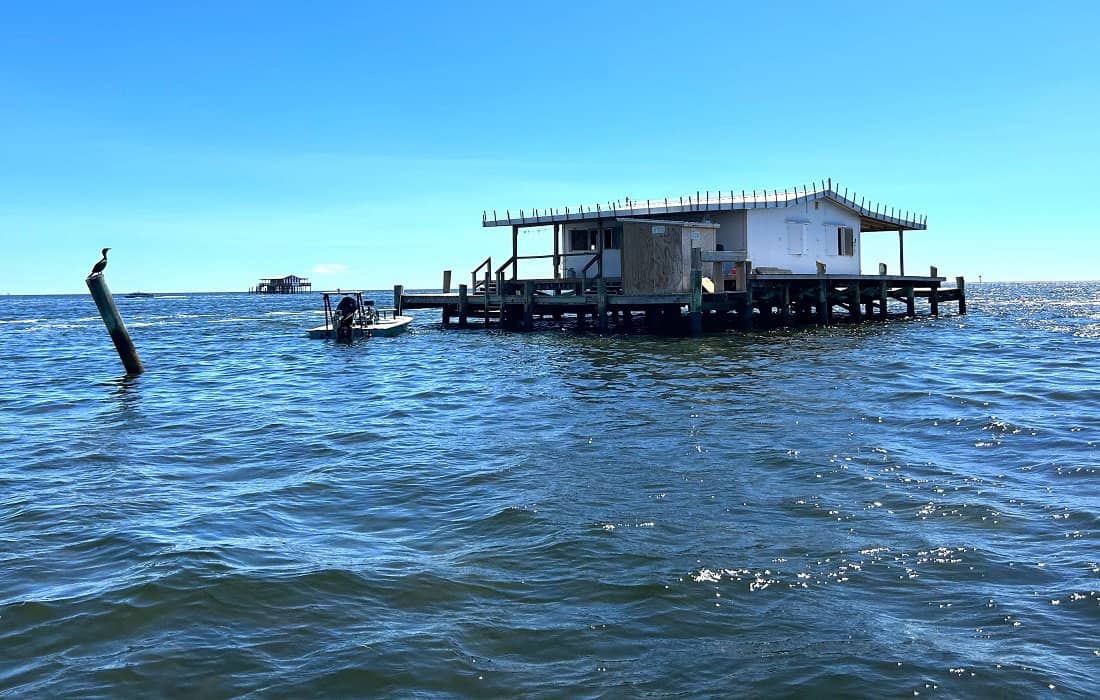 Can I Visit Stilt Houses In Port Richey?
All of the homes are privately owned. Therefore, the general public cannot access them.
Nevertheless, you can easily appreciate them from a distance. At Port Richey's marina, you can rent kayaks, stand-up paddleboards, and pontoon boats to get out on the water near the stilt houses. You can also see the stilt houses from a boat charter.
Ways To Access The Stilt Houses
The easiest way is by boat. The Gill Dawg Marina rents kayaks, standup paddleboards, jet skis, johnboats, and pontoon boats, or you can take a weekend sunset cruise (with dinner included), which has views of the stilt houses. Sandwiches and full meals are available daily at Gill Dawg's bar and grill.
Where Are The Stilt Houses In Pasco County?
They are located on the west coast of Port Richey next to Durney Key.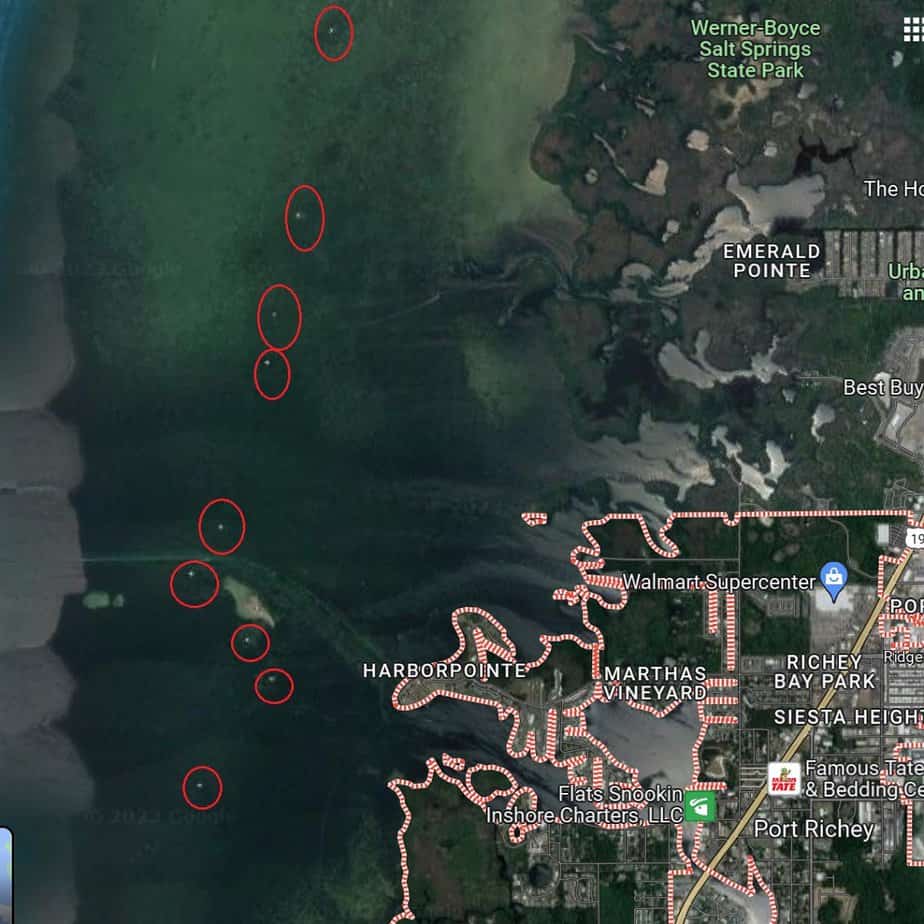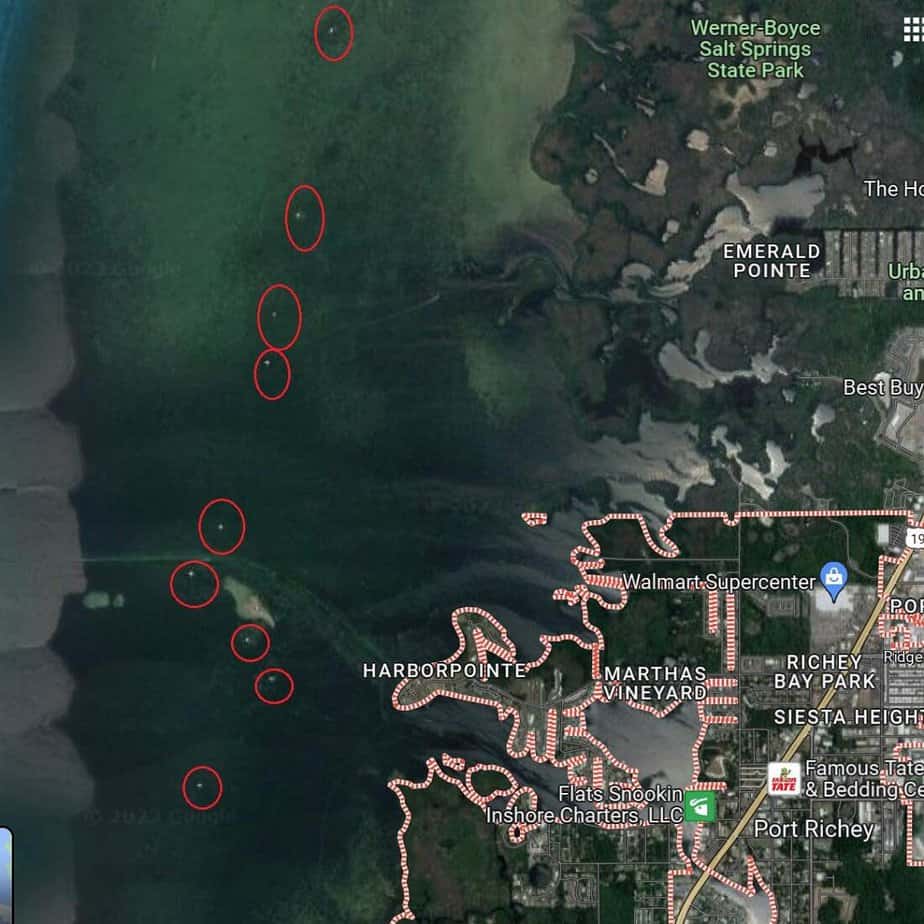 Image Credit: Google Maps
Closing Thoughts
The drive to the stilt houses alone is stunning. Exploring the area by boat is a thrill. Even though you cannot go inside them, they are still fascinating.
They also have some famous guests! A stilt house owned by June Carter Cash's parents became a favorite haunt of Johnny Cash during his lifetime. Legend states that The Reverend Billy Graham was a frequent guest.
Now you know where they are, get out and explore these unusual houses that decorate Port Richey's coastline.
Looking For More Local Things? Start Here:
We participate in the Amazon Services LLC Associates Program, an affiliate advertising program designed to provide a means for us to earn fees by linking to Amazon.com and affiliated sites.
Subscribe to our newsletter and get the best travel tips and inspirational stories delivered monthly. No spam, no sales pitches – TRAVEL!
Brit On The Move™ Travel Resources
Ready to book your next trip? Use these resources that work:
Need more help planning your trip? Check out our Resources Page, highlighting the great companies we trust when traveling.