In the heart of the Florida Gulf Coast, Bradenton offers visitors a wide range of fun things to do. Whether you are interested in exploring the area's rich history, experiencing its beautiful outdoor attractions, or enjoying the local cuisine and brewery scene, there is something for everyone in Bradenton.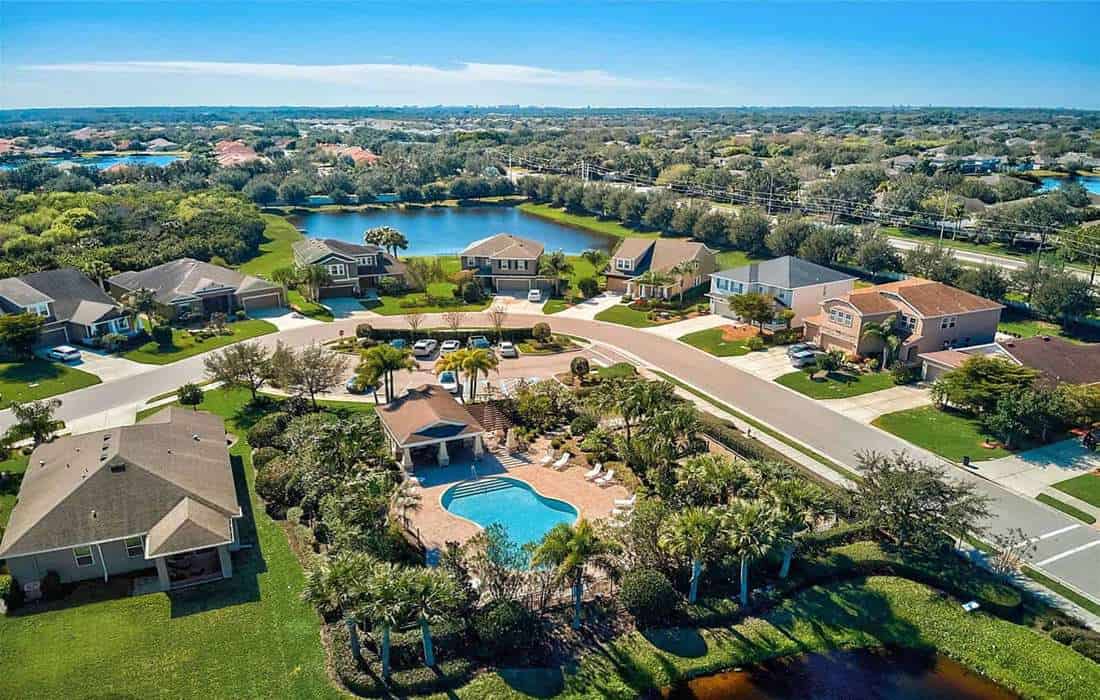 This post may contain affiliate links. Please read our disclosure and privacy policy for more information.
The Rich History of Bradenton, FL
Positioned on the picturesque Gulf Coast of Florida, Bradenton has a fascinating history beyond its current appeal as a haven for beach volleyball enthusiasts and art lovers. This sun-drenched city has been a vital cultural hub for centuries.
The evolution of Bradenton's cultural scene can be traced back to the indigenous people who first settled in the area. Over the centuries, Spanish explorers, American pioneers, and vibrant immigrant communities further shaped the city's identity. These influences are still felt in the city's diverse art galleries, where various styles and histories come alive through compelling art pieces.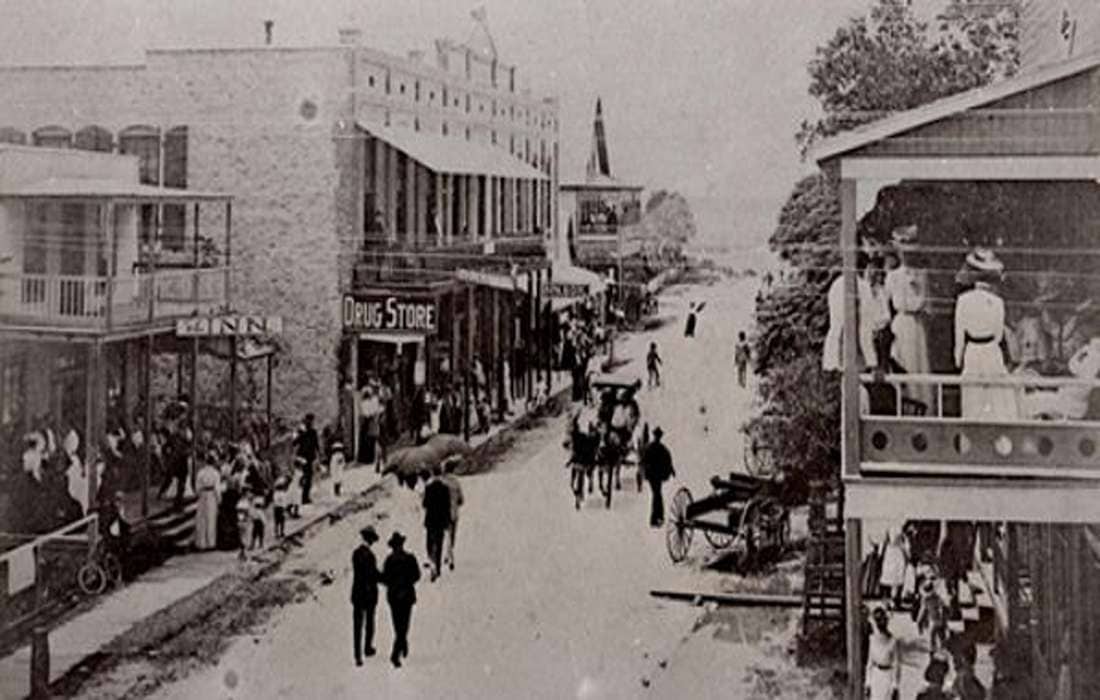 Every visit to Bradenton is a step back, offering a unique blend of historical exploration and modern-day enjoyment. This enticing blend is what makes Bradenton a destination worth discovering.
Bradenton Travel Guide: Tips and Things to Know
When you visit Bradenton, a beautiful city that offers many experiences, you must know what to expect and how to prepare. Here are some tips and things to know to make your Bradenton adventure smooth and unforgettable:
Airports Nearby
The nearest airport to Bradenton is the Sarasota-Bradenton International Airport, just a 20-minute drive away. However, Tampa International Airport and St. Petersburg-Clearwater International Airport are within an hour's drive and might offer more flight options.
Transportation
Consider renting a car for the duration of your stay. Public transport can be limited, and having your vehicle will allow you to explore the area at your own pace. There are numerous car rental agencies at the local airports and around town. For shorter distances, Bradenton does have ride-share services like Uber and Lyft. Plus, if you plan to stay mainly in the downtown area, you'll find that many attractions are within walking distance, and local taxis and bike rentals are also available.
If you're heading to Anna Maria Island, consider taking the free island trolley for a unique local experience. Always adhere to local traffic rules and regulations for a safe and enjoyable trip.
Climate
Bradenton enjoys a tropical climate with hot, humid summers and mild winters. Always pack some sunscreen, a hat, and lightweight clothing. Don't forget an umbrella or rain jacket if you plan to visit during the rainy season (June through September).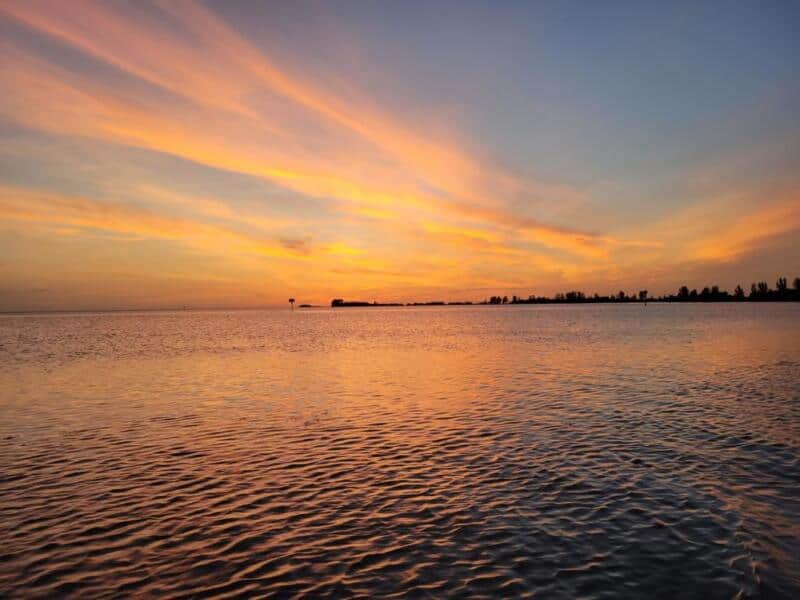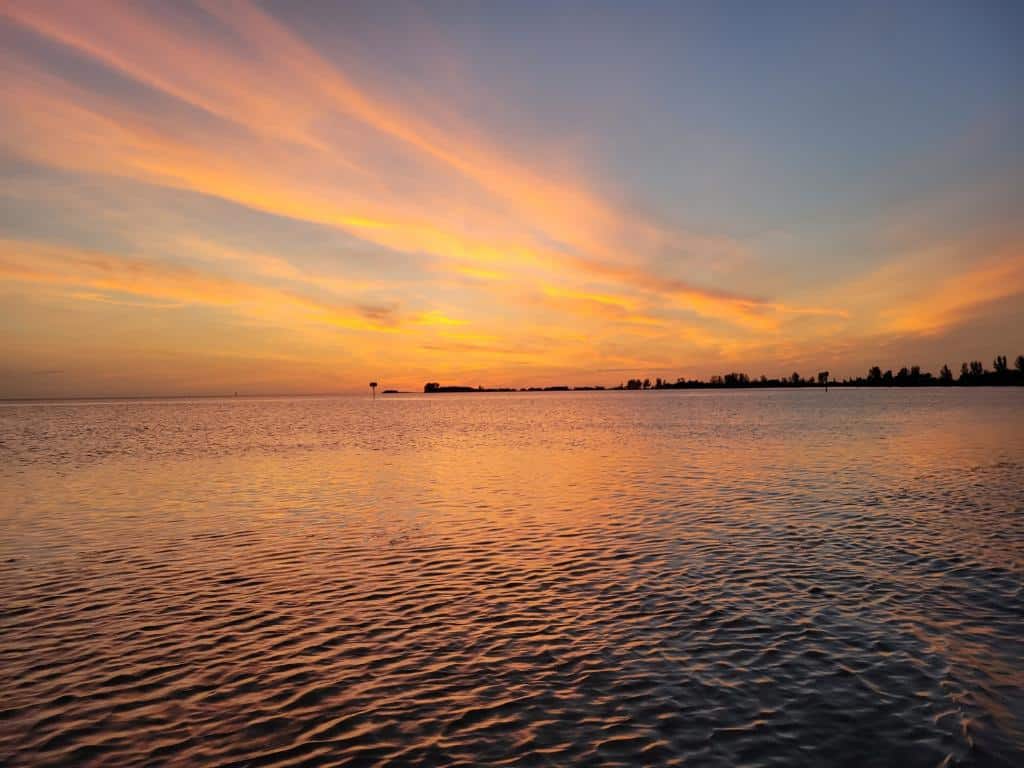 Accommodation
Bradenton offers a range of accommodations to suit different budgets, from luxury resorts to quaint bed-and-breakfasts. Booking in advance is recommended, especially during the peak season from December to April.
Networking Events
If you're in town to participate in the monthly networking event hosted by Discover Bradenton, don't miss out. Bring plenty of business cards, and be prepared to make valuable connections. Non-members can join for a small fee of $10. To maximize your travel at events like these, the experts at Von Baer recommend choosing a rolling carry-on bag for business travel, emphasizing that it should be made from full-grain leather to look the most professional. Don't miss this chance to mingle with locals and other visitors.
Local Cuisine
Don't miss out on the local seafood in Bradenton. Restaurants in the area offer fresh catches daily, and the grouper is a must-try.
Pack for the Beach
With Bradenton's beautiful coastline, spending time at the beach is a given. Don't forget to pack your beach essentials, including a swimsuit, towel, and beach shoes.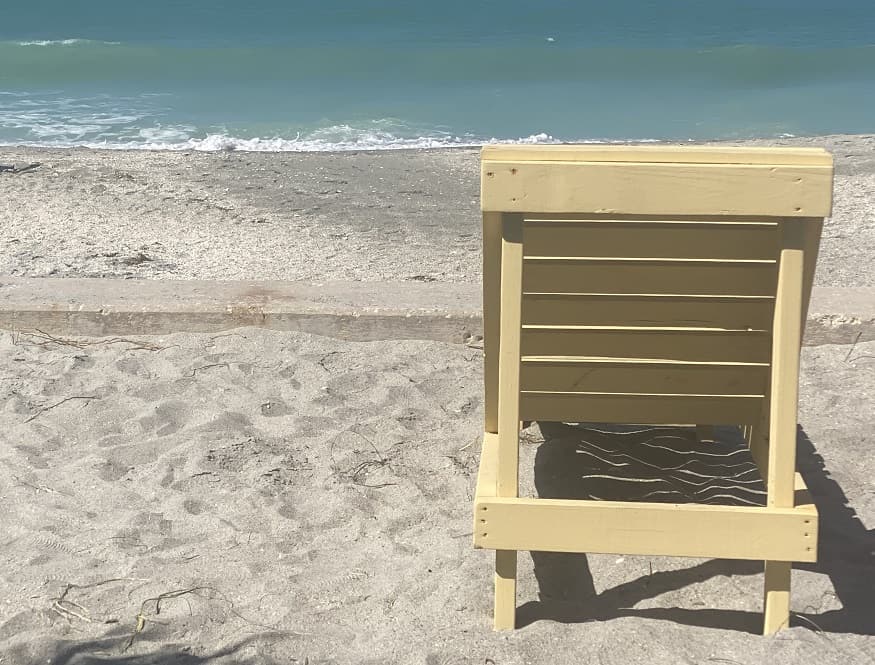 Explore the Outdoors
If you enjoy outdoor activities, pack suitable gear. Many parks offer hiking and biking trails, and water sports equipment rentals are available at most beaches.
Respect the Wildlife
Bradenton is home to a variety of wildlife. Always respect their habitats and keep a safe distance.
Art and Culture
Remember to set aside time to visit the local art galleries and museums. The Village of the Arts, in particular, is a vibrant and creative community worth exploring.
Considering these tips and advice, you'll be well-prepared for a fantastic trip to Bradenton, Florida. Enjoy the city's rich history, beautiful beaches, and lively atmosphere. Safe travels!
The Best Outdoor Activities in Bradenton
Bradenton, Florida, is not just a historical and cultural hub; it's also a sanctuary for outdoor enthusiasts. From verdant parks and nature preserves to exciting biking trails, there's an array of outdoor activities to enjoy in this Gulf Coast city.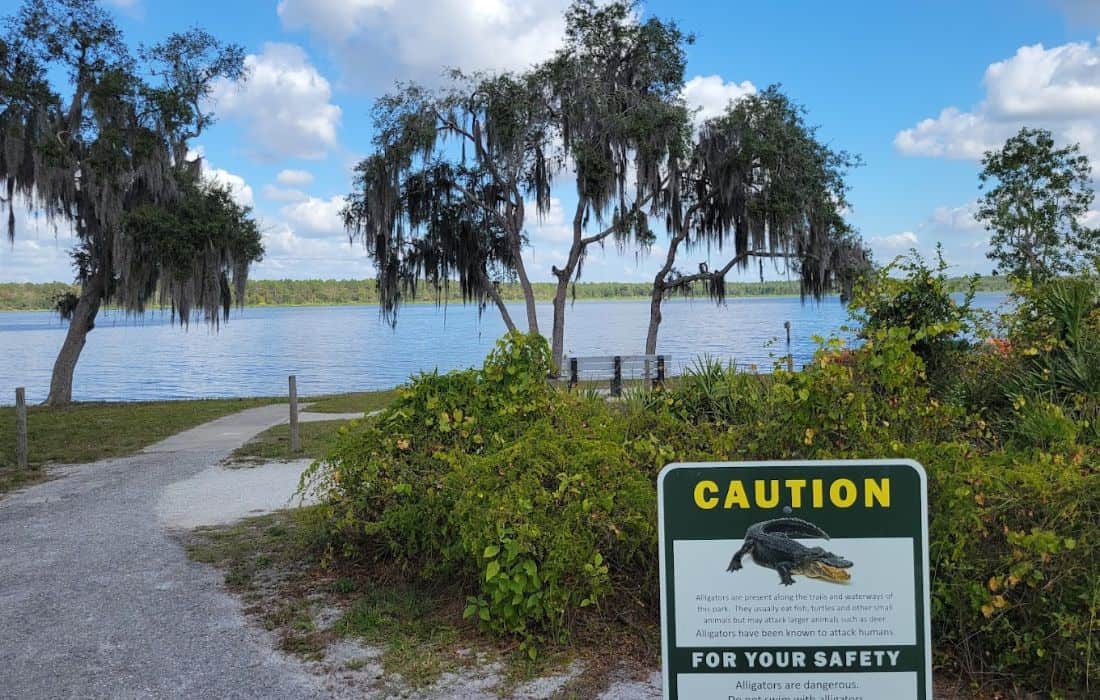 Situated 15 miles east of Bradenton on State Road 64, Lake Manatee State Park is a testament to nature's untouched beauty, where the "Real Florida" shines. This serene locale was born in the mid-1960s when a dam was constructed across the Manatee River, creating the park's namesake lake. While its name may suggest otherwise, you won't spot manatees here due to the dam that impedes their access.
The park's primary habitats include pine flatwoods, sand pine scrub, depression marshes, and hardwood forests, offering a rich diversity of flora and fauna. Stroll down the park's trails to step back and experience a slice of untouched Florida.
Fishing At Lake Manatee State Park
The lake itself provides excellent freshwater fishing opportunities. Anglers can fish from their boats or the park's docks. A boat ramp facilitates easy access to the water for boating, canoeing, and kayaking, although boat motors must be less than 20 horsepower. A swimming beach awaits in the day-use area for those looking to relax. Swimming is at your own risk, as no lifeguards are present.
For convenience, the park features a restroom facility with showers near the beach and a large picnic area enveloped by oaks beside the lake. Visitors can also enjoy full-facility camping, a short walk from the lake. The vast park has over 6.5 miles of multi-use trails and a 2,400-acre reservoir. Because of this, pack appropriately, such as bringing a convenient, folding camping chair to explore and relax when you find a great spot. A picnic pavilion can be reserved for a fee or used on a first-come, first-served basis. With all these amenities, Lake Manatee State Park is an outdoor enthusiast's dream.
Palma Sola Botanical Park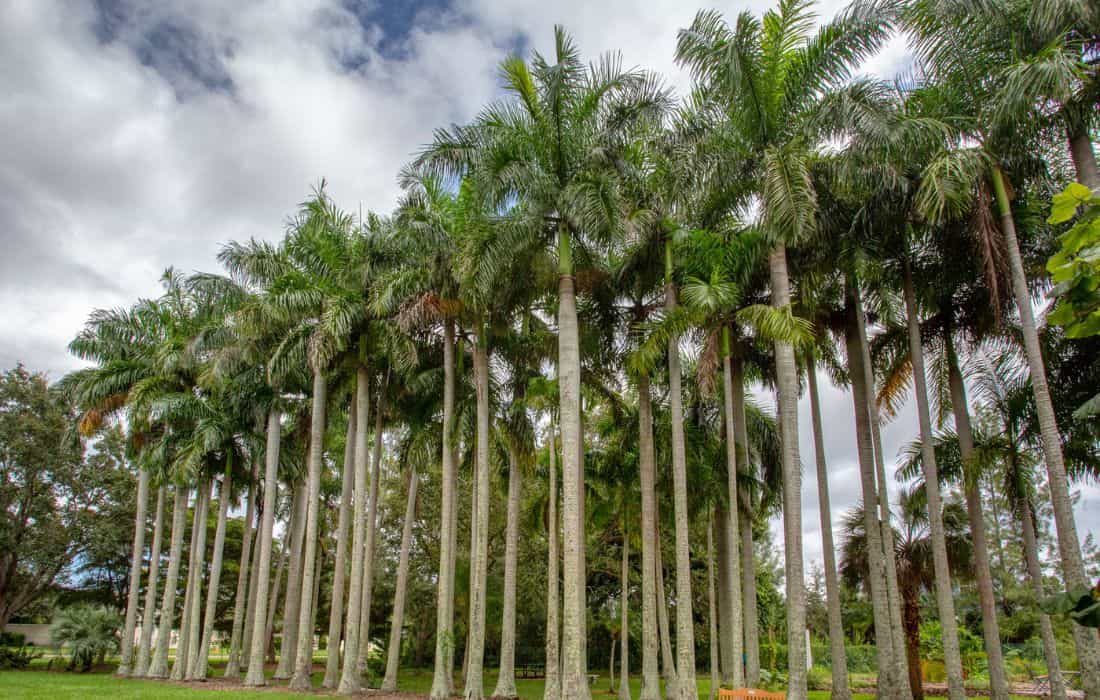 One of the best things to do in Bradenton is to stroll through the lush gardens of Palma Sola Botanical Park. The park is home to many local flora and fauna and features a butterfly garden, bamboo grove, and boardwalk trail. Take a peaceful stroll among its exotic palm trees, vibrant flower beds, and tranquil ponds. This lush, green oasis provides an idyllic backdrop. Even better, it's a great place to picnic with the family.
Robinson Preserve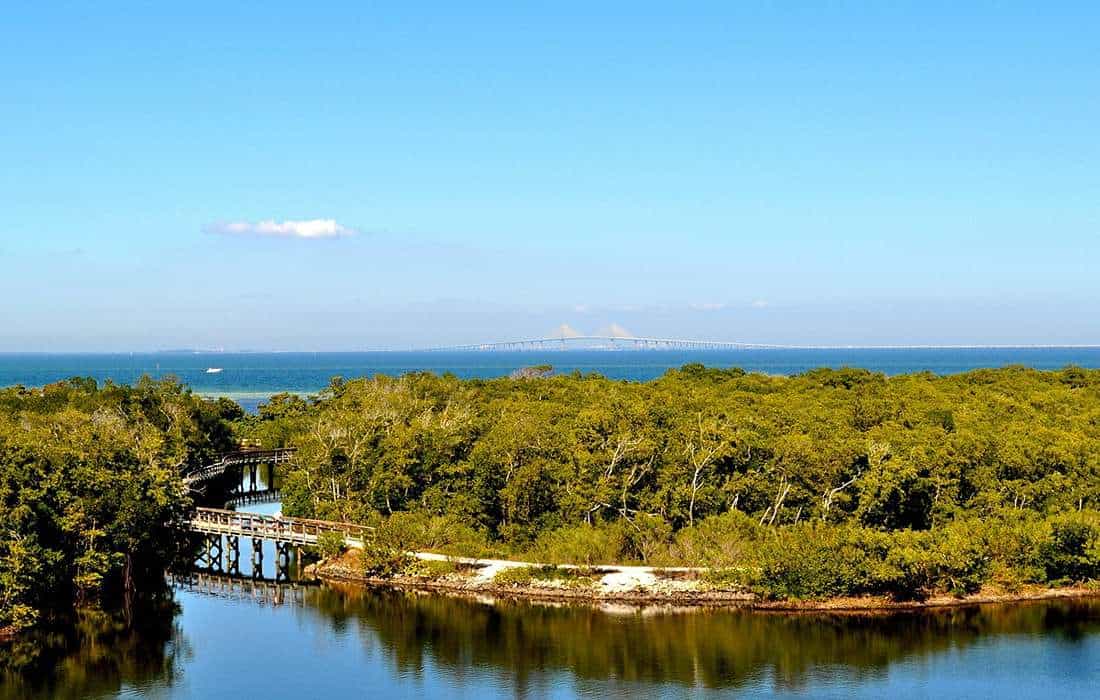 Robinson Preserve is a must-visit spot for those who wish to get in touch with nature. Here, you can hike along nature trails and observe various local wildlife. The forests are a haven for bird watchers hoping to spot native species.
To fully embrace the preserve's beauty, embark on a kayaking adventure through its winding waterways or find a quiet spot to enjoy the sunset over the estuary. It's a truly remarkable experience you'll never forget!
Emerson Point Preserve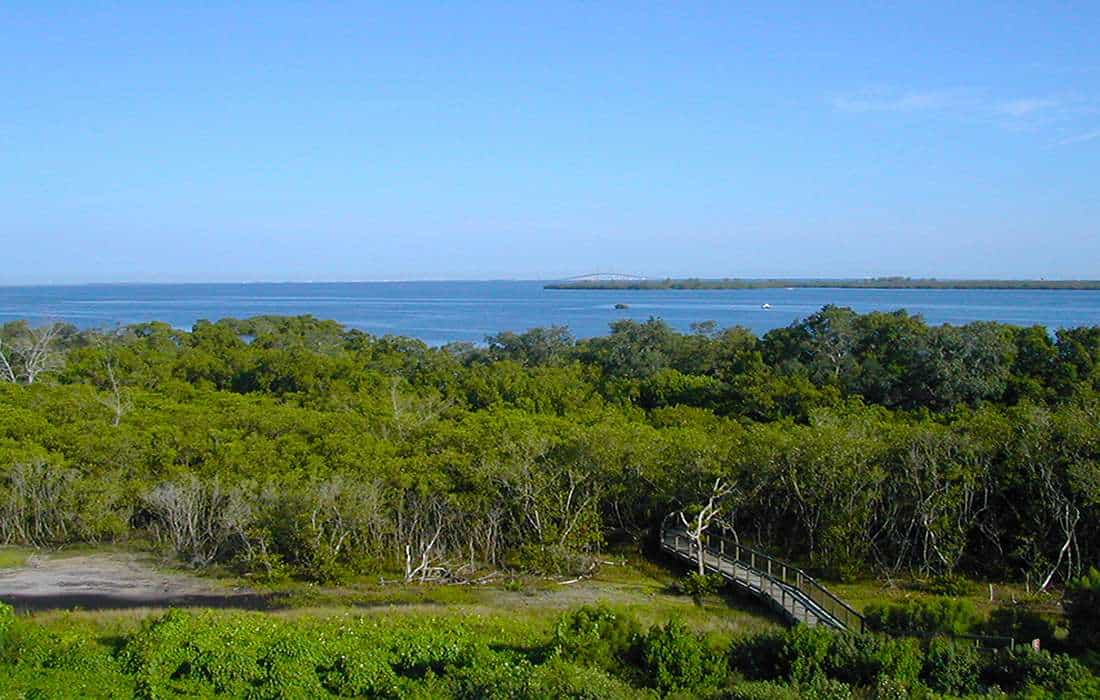 For history buffs, Emerson Point Preserve offers an opportunity to explore the rich history of Bradenton. The preserve houses several important archaeological sites and offers hiking, fishing, and picnicking opportunities. The preserve's scenic views and tranquil atmosphere make it a great place to unwind and enjoy.
Additional Outdoor Activities in Bradenton
Besides exploring its parks and preserves, Bradenton offers many other outdoor activities. If you're a cycling enthusiast, the city's well-maintained biking trails provide an exciting way to enjoy the scenic beauty. Bird-watching is another popular activity, with several hotspots like the Felts Audubon Preserve providing a home for various bird species.
For water sports enthusiasts, Bradenton's beaches and rivers offer countless opportunities for swimming, paddle boarding, and kayaking. Or, for a leisurely day out, you could visit one of the city's golf courses for a round or two.
In Bradenton, every day is a chance for a new outdoor adventure. So Bradenton will impress you whether you're a hiker, a cyclist, or a nature lover.
The Best Museums in Bradenton
In Bradenton, preserving history, culture, and knowledge goes beyond its outdoor historic sites. The city is also home to impressive museums that offer visitors a journey through time and space right in the heart of Florida's Gulf Coast. From interactive science museums to historical parks and homes, Bradenton's museums cater to curious minds of all ages and interests.
Museum of Science and Nature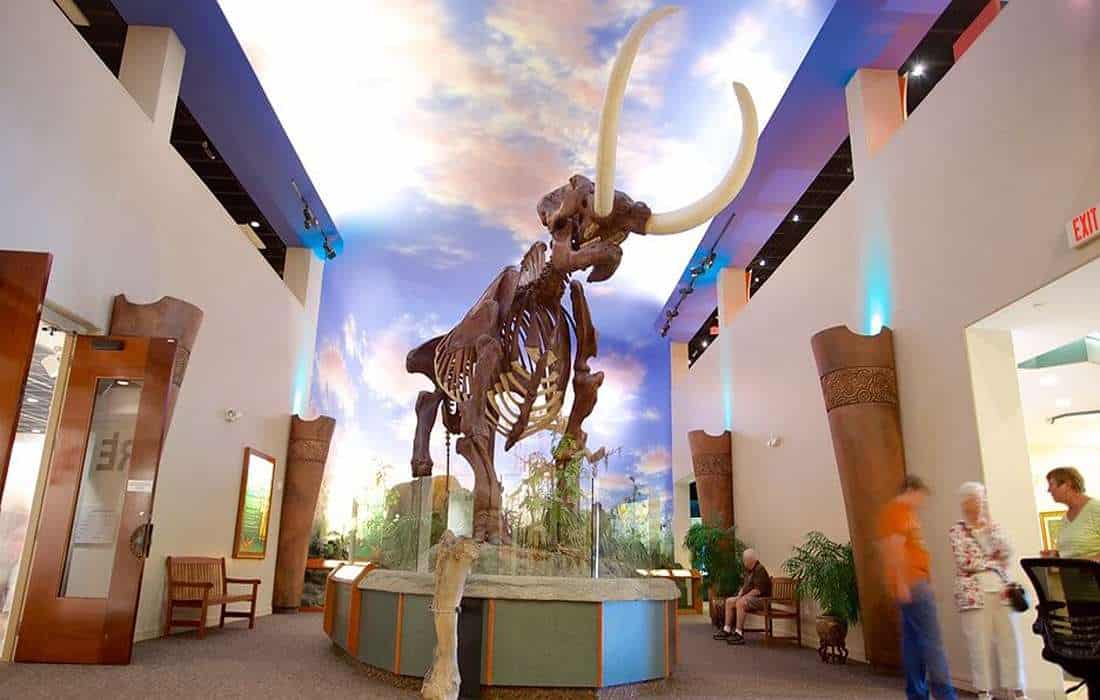 The Museum of Science and Nature is an interactive museum that makes science fun for all ages. Exhibits highlight local animals, weather patterns, and the solar system, and it's an attraction that is both educational and engaging for the whole family.
Bishop Museum of Science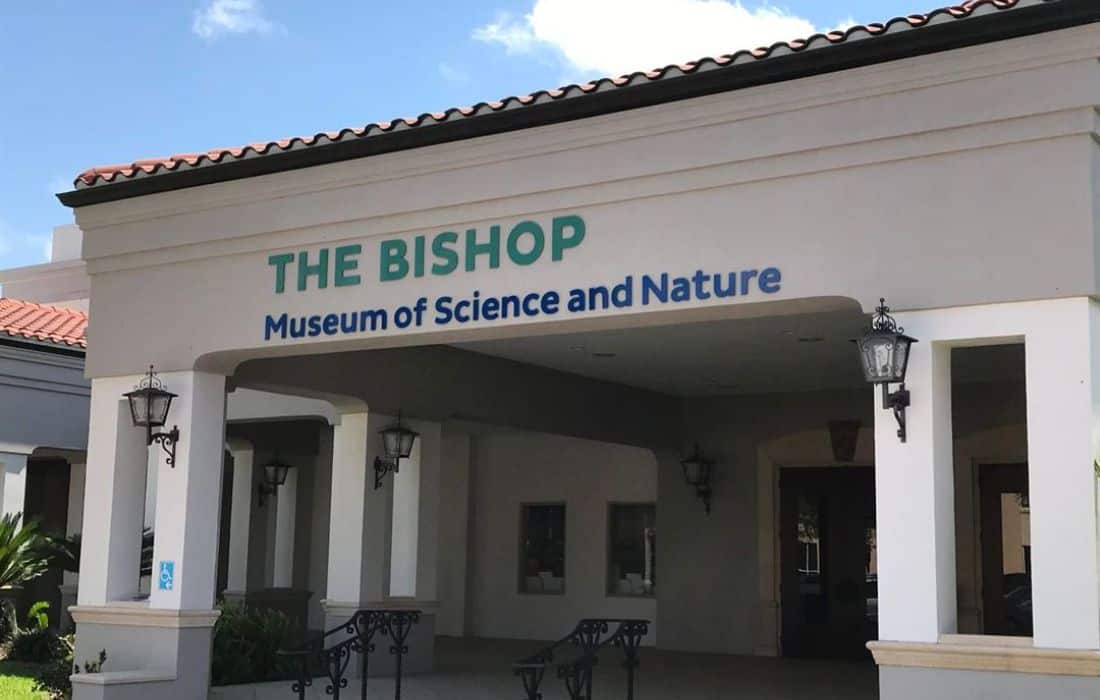 Another museum worth checking out is the Bishop Museum of Science. Here, visitors can learn about the history and natural wonders of South Florida. The museum features rotating exhibits on marine life, fossils, and hurricanes.
Manatee Village Historical Park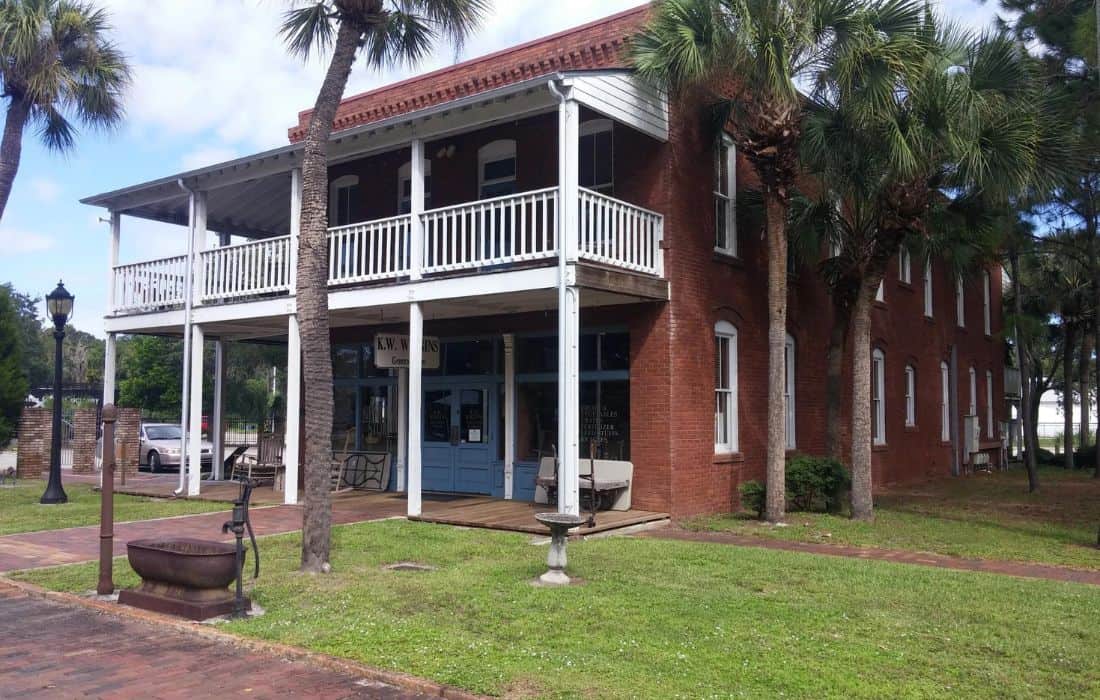 To experience life as it was in early Bradenton, a visit to Manatee Village Historical Park is a must. The park features historic buildings such as a one-room schoolhouse, blacksmith shop, and general store. It's a perfect opportunity to learn about Florida's rich history.
Other Local Museums Worth Checking Out
Aside from its leading museums, Bradenton hosts a variety of smaller, specialized museums that deserve a visit.
Florida Maritime Museum: This institution is a treasure trove of maritime history for the Florida Gulf Coast, highlighting everything from the region's fishing heritage to boat construction.
De Soto National Memorial: While technically a National Park, it is a unique open-air museum offering live demonstrations and exhibits that vividly depict Hernando de Soto's 1539 expedition and Florida's early colonial history.
Classic Car Museum: A must-visit for car enthusiasts, this museum showcases a rotating display of classic and vintage automobiles, from early Ford models to the sleek sports cars of the 1950s.
The Ringling: Located just outside Bradenton, The Ringling is a world-class art museum featuring an extensive collection of European, Asian, and contemporary art alongside a beautifully maintained historic mansion and a circus museum.
These smaller museums offer unique insights into Bradenton's past and present aspects, enriching your understanding of this diverse city. From maritime history to classic cars, there's a museum in Bradenton for every interest.
The Best Beaches in Bradenton, Florida
Cortez Beach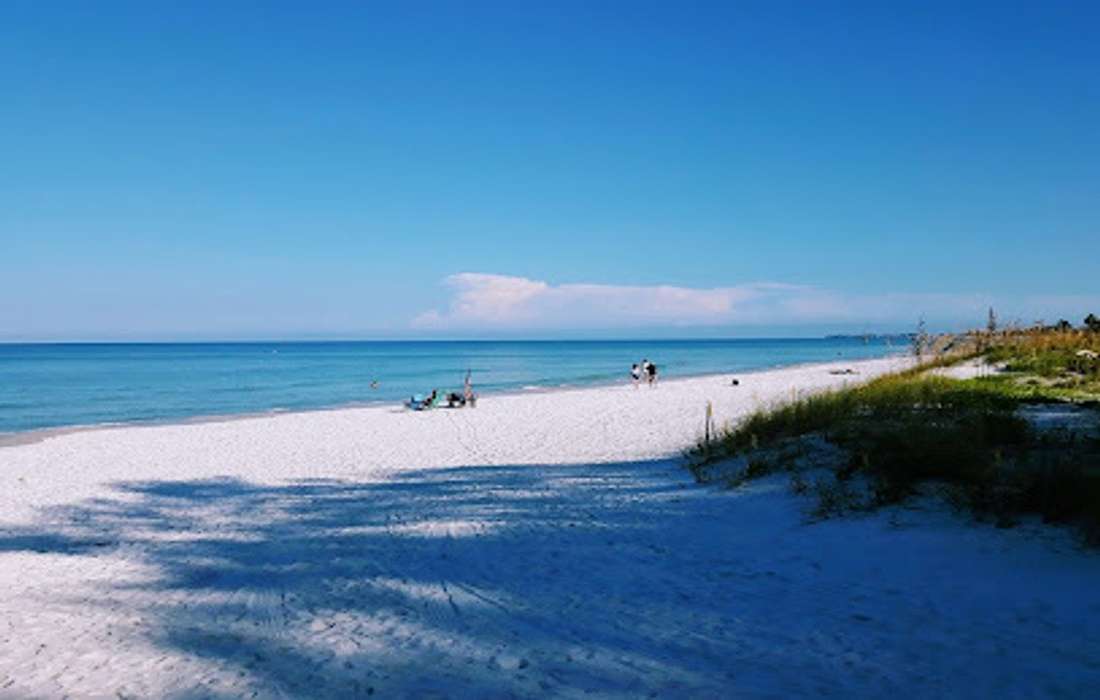 If you're looking to bask in the sun, Cortez Beach is the place for you. The beach is on the picturesque Anna Maria Island and boasts pristine white sand and crystal-clear waters, perfect for swimming and sunbathing.
Bradenton Beach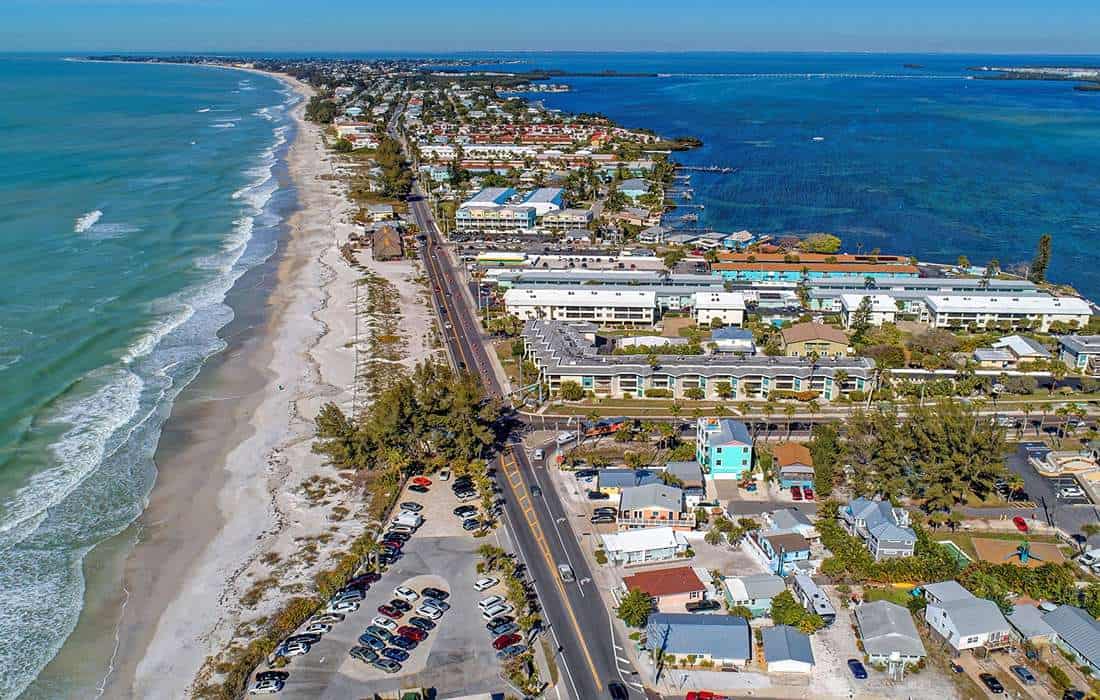 Bradenton Beach is another popular spot for tourists and locals, with stunning views of the Gulf of Mexico. The beach features a pier, playground, and plenty of opportunities for water sports.
Anna Maria Island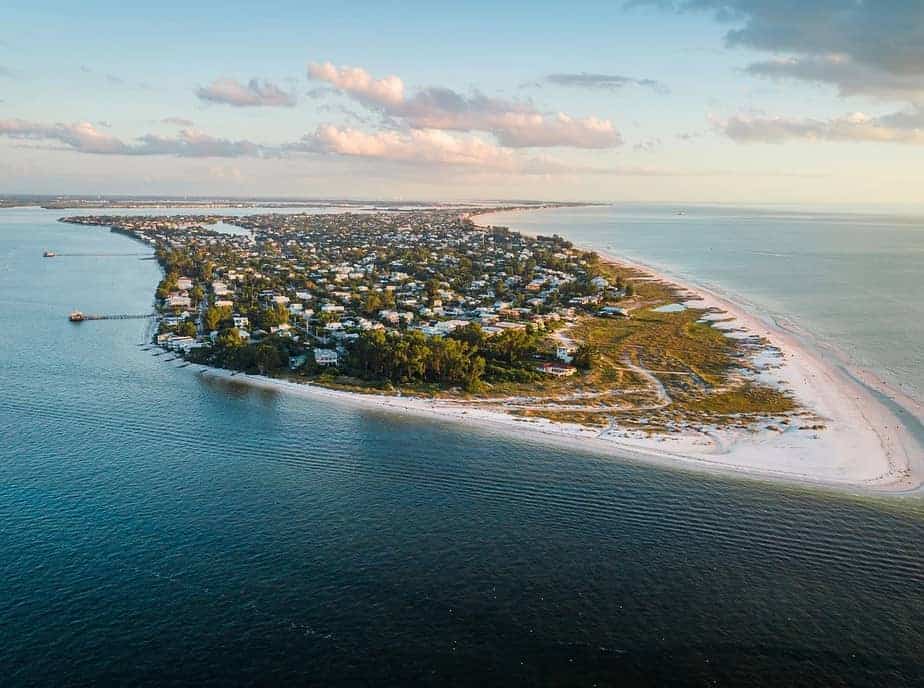 For those who want to escape the crowds and enjoy the beauty of Bradenton, a trip to Anna Maria Island is highly recommended. The island has scenic beaches, unique shops, and delicious local restaurants. You won't regret it!
Other Lesser-Known but Equally Beautiful Beaches in Bradenton
Among these popular beach spots, there are lesser-known beaches that offer their own unique experience.
Coquina Beach: Situated on the southern end of Anna Maria Island, Coquina Beach is lined with tall Australian pines providing plenty of shade. It has ample parking, a playground, and a beach café, making it a convenient choice for families.
Holmes Beach: This beach is nestled in the heart of Anna Maria Island. Known for its softer-than-soft sand, clear water, and gorgeous sunsets, Holmes Beach offers an intimate beach experience without the crowds.
Manatee Public Beach: Known for its amenities like a beachside café, picnic tables, and volleyball courts, it is perfect for a day out with family and friends.
Beer Can Island Beach: A local secret, this beach is tucked away at the northern tip of Longboat Key. Its tranquility, stunning driftwood, and seclusion make it a little paradise, ideal for sunbathing and beachcombing.
Each of these beaches in Bradenton offers a unique way to enjoy Florida's beautiful Gulf Coast, providing various options for beachgoers to discover.
The Best Places to Drink and Dine in Bradenton
Bradenton, Florida, isn't just known for its beaches, parks, and museums – it's also a city that delights the palate. The local dining scene is as vibrant and diverse as its cultural attractions, offering an array of restaurants, breweries, and eateries that cater to every taste. Here are some of the best places to eat and drink in Bradenton.
The Village of the Arts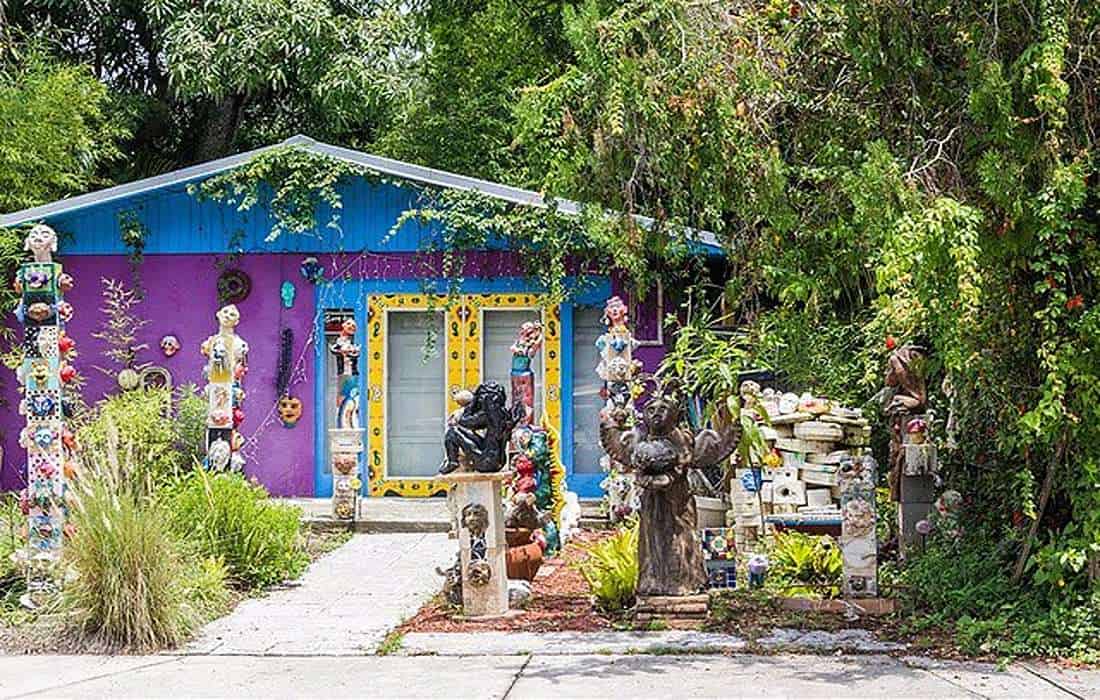 If you're looking for a creative and laid-back atmosphere to relax and enjoy delicious food, The Village of the Arts is a great option. This quaint village features eclectic galleries, unique shops, and tasty restaurants where you can indulge and try some of the best cuisines in the area.
The Bradenton Riverwalk
If you want a stunning view of the Manatee River while enjoying various outdoor activities and dining options, the Bradenton Riverwalk is a must-visit. The Riverwalk is perfect for a romantic evening or a fun-filled day with family and friends.
Motorworks Brewing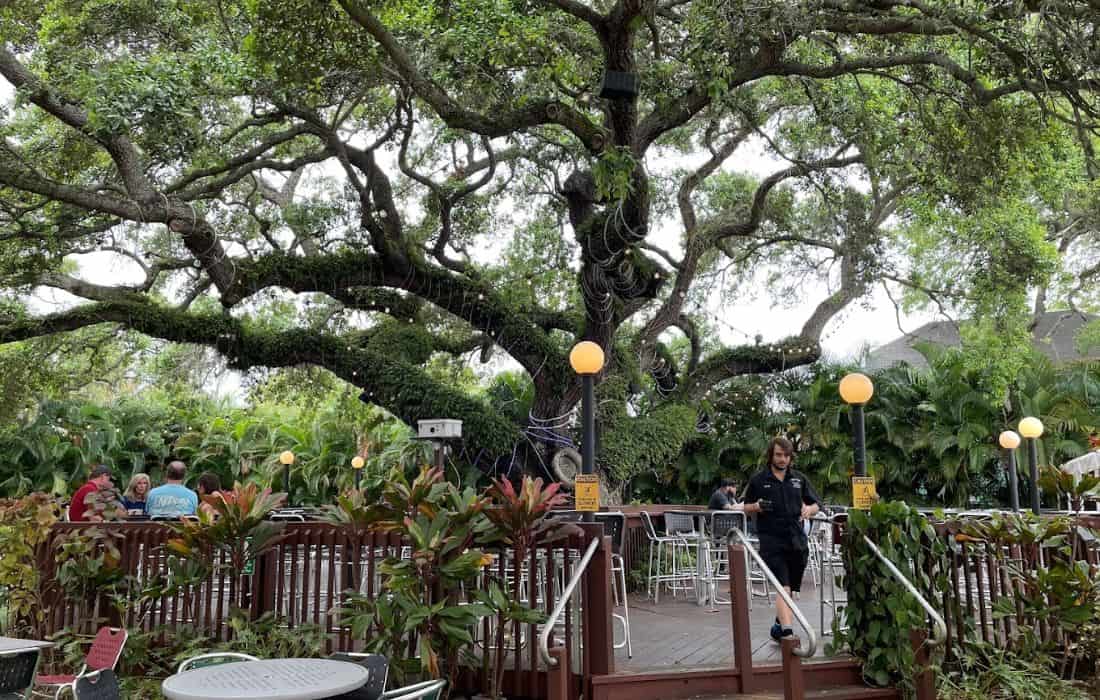 Motorworks Brewing is the place for those who want to experience the local brewery scene. Visitors can sample delicious craft beers while enjoying live music and a fun atmosphere. It's the perfect spot to unwind and enjoy the local vibe.
Spotlight on Other Local Restaurants and Breweries with Unique Dishes and Drinks
Bradenton's dining and drinking scene is diverse and delightful, from waterfront seafood spots to innovative craft breweries. Here's a spotlight on local restaurants and breweries where you can enjoy unique dishes and drinks.
Pier 22 Restaurant: Located on the Manatee River, this upscale waterfront restaurant offers stunning views and a menu full of fresh seafood and unique dishes. Don't miss their signature Hogfish, a locally sourced fish delicately prepared to highlight its natural flavors.
Caddy's Bradenton: Offering riverside dining with a laid-back vibe, Caddy's is known for its classic Florida fare, from fresh-caught seafood to mouth-watering burgers. Pair your meal with one of their creative cocktails for a truly tropical dining experience.
Darwin Brewing Company: If you're looking for local craft beer, Darwin Brewing Company is the place to go. Their line-up includes unique brews with nods to their Florida and Andean roots, such as their Ayawasca, a Belgian dubbel infused with Amazonian ingredients.
O'Bricks Irish Pub & Martini Bar: In downtown Bradenton, O'Bricks offers a hearty menu and a wide selection of drinks in a cozy atmosphere. Their Lobster Bisque is a standout, and their martini menu is extensive.
Ortygia: This charming restaurant brings the flavors of Sicily and the Mediterranean to Bradenton. Try their Fettuccine Mamma Mia, a hearty pasta dish that's a crowd favorite.
3 Keys Brewing Company: A family-friendly brewery with a casual atmosphere, 3 Keys is known for its small-batch beers, including creative seasonal brews. They also serve tasty, locally sourced dishes like their famous Beer Cheese Nachos.
Each of these Bradenton establishments offers a unique dining or drinking experience, showcasing what this Gulf Coast city offers.
FAQs
What are the top things to do In Bradenton, FL?
Bradenton offers many attractions and activities, including visiting state parks and exploring historical buildings and museums. You can also check out outdoor spaces like Palma Sola Botanical Park, Bishop Museum of Science, and Robinson Preserve. For those who love beaches, Cortez Beach is a must-visit attraction.
What are some attractions I can visit in Bradenton?
Some of the top tourist attractions in Bradenton include the Village of the Arts, Manatee Village Historical Park, Florida Maritime Museum, and De Soto National Memorial. You can also check out the Florida Railroad Museum and the Emerson Point Preserve.
Are there any State Parks near Bradenton that I can visit?
Yes, several state parks near Bradenton are worth visiting. Lake Manatee State Park is one of the top attractions in Bradenton, while others include Terra Ceia Bay State Preserve and Myakka River State Park.
What is LECOM Park, and what can visitors do there?
LECOM Park is a baseball stadium home to the Pittsburgh Pirates during Spring Training. Visitors can watch games, tour the stadium, and visit the nearby Bradenton Public Market.
What is the significance of Robinson Preserve?
Robinson Preserve is popular among nature lovers because it is home to various wildlife, including mangroves, marshes, and an observation tower. Visitors can explore the area by walking, biking, or kayaking through its trails.
What is the history behind De Soto National Memorial?
De Soto National Memorial commemorates the landing of Hernando de Soto and his exploration of the area in the 16th century. Visitors can learn about Florida's Native American history and explore the park's outdoor space, including a fishing pier and picnic area.
Where can I stay in Bradenton?
Bradenton offers many accommodations that cater to different preferences and budgets, including hotels, resorts, and vacation rentals. Some famous hotels include Hampton Inn & Suites, Courtyard by Marriott, and SpringHill Suites by Marriott.
What are some outdoor spaces I can visit in Bradenton?
Bradenton has plenty of outdoor spaces that offer a variety of activities, including splash pads, beach volleyball courts, and skate parks. Some popular outdoor areas include Robinson Preserve, Riverwalk, and Palma Sola Botanical Park.
What is the historical significance of Manatee Village Historical Park?
Manatee Village Historical Park is a collection of buildings showcasing Bradenton's history. Visitors can explore the village and learn about the area's history, including its early settlers.
What events are held in Bradenton throughout the year?
Bradenton hosts several events throughout the year, including the Bradenton Farmers Market, Fishing Tournaments, and the Bradenton Blues Festival.
---
Closing Thoughts on Things to Do in Bradenton, Florida
From its humble beginnings, Bradenton, nestled in the heart of Manatee County, has blossomed into a city that effortlessly blends history, culture, and the great outdoors. Its proximity to Sarasota and the Tampa Bay area makes it a central location for anyone eager to explore Florida's Gulf Coast.
Bradenton is more than just a city to visit – it's a destination to experience. From soaking in the sun on a quiet beach to delving into history at a local museum, exploring the city's art galleries, or playing beach volleyball against the backdrop of a breathtaking sunset, there are myriad ways to connect with the soul of this beautiful city.
In Bradenton, every trail leads to discovery, every corner hides a story, and every visit is an invitation to come back and explore more. So whether you are a local, a returning visitor, or planning your first visit to Bradenton, remember that this city is always ready to welcome you with open arms and endless adventures.
So go ahead, visit Bradenton, and let its charm captivate you. You'll carry memories and experiences that last a lifetime as you depart.
Looking For More Florida Beaches, Start Here?
We participate in the Amazon Services LLC Associates Program, an affiliate advertising program designed to provide a means for us to earn fees by linking to Amazon.com and affiliated sites.
Subscribe to our newsletter and get the best travel tips and inspirational stories delivered monthly. No spam, no sales pitches – TRAVEL!
Brit On The Move™ Travel Resources
Ready to book your next trip? Use these resources that work:
Need more help planning your trip? Check out our Resources Page, highlighting the great companies we trust when traveling.