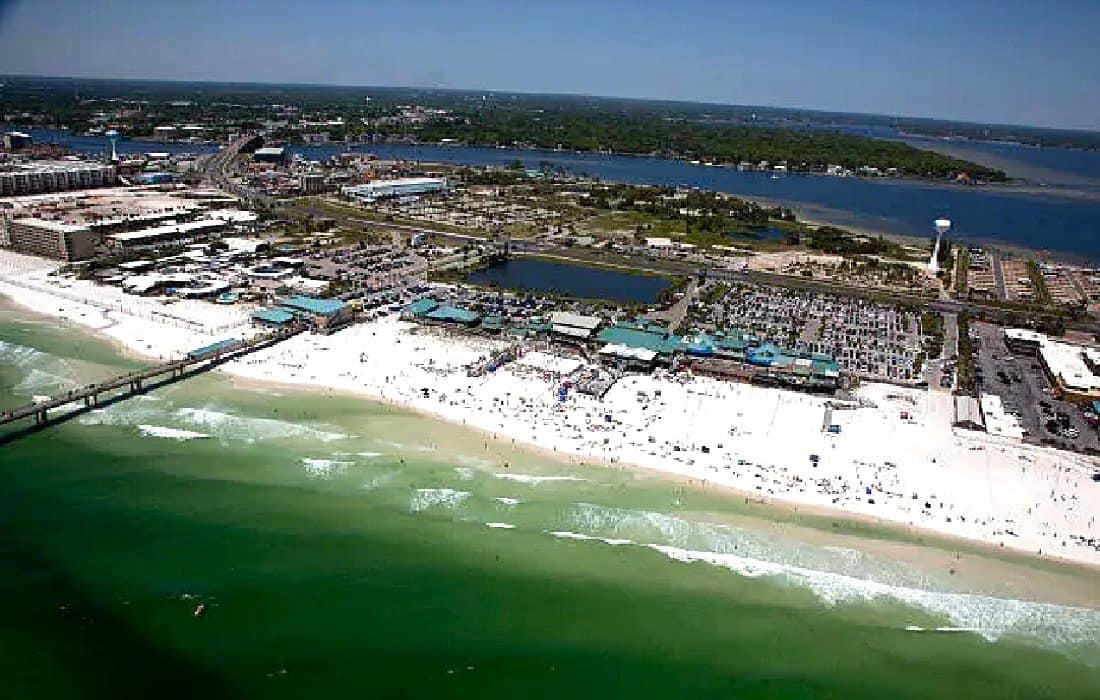 Things to Do in Fort Walton Beach are not hard to find! Bathed in sunshine and fringed with miles of dazzling white sand, Fort Walton Beach is an enticing haven that promises a blend of relaxation, adventure, and discovery. It's where nature's grandeur coexists with historical echoes, and every footstep could lead to a new family treasure.
From the thrill-seeking outdoor enthusiast to the thoughtful history connoisseur or those simply seeking solace by the sea, a slice of paradise awaits all at Fort Walton Beach. Prepare to immerse yourself in the vibrant wildlife. Absorb the cultural richness, engage in bustling local markets, and experience diverse attractions that will etch lasting memories. Let's embark on this journey, unearthing the enchanting gems Fort Walton Beach has in store for every traveler.
This post may contain affiliate links. Please read our disclosure and privacy policy for more information.
Water & Outdoor Activities
Fort Walton Beach's location along the emerald green waters of the Gulf of Mexico opens up a world of water-based activities.
The Island Pier (formerly Okaloosa Island Fishing Pier)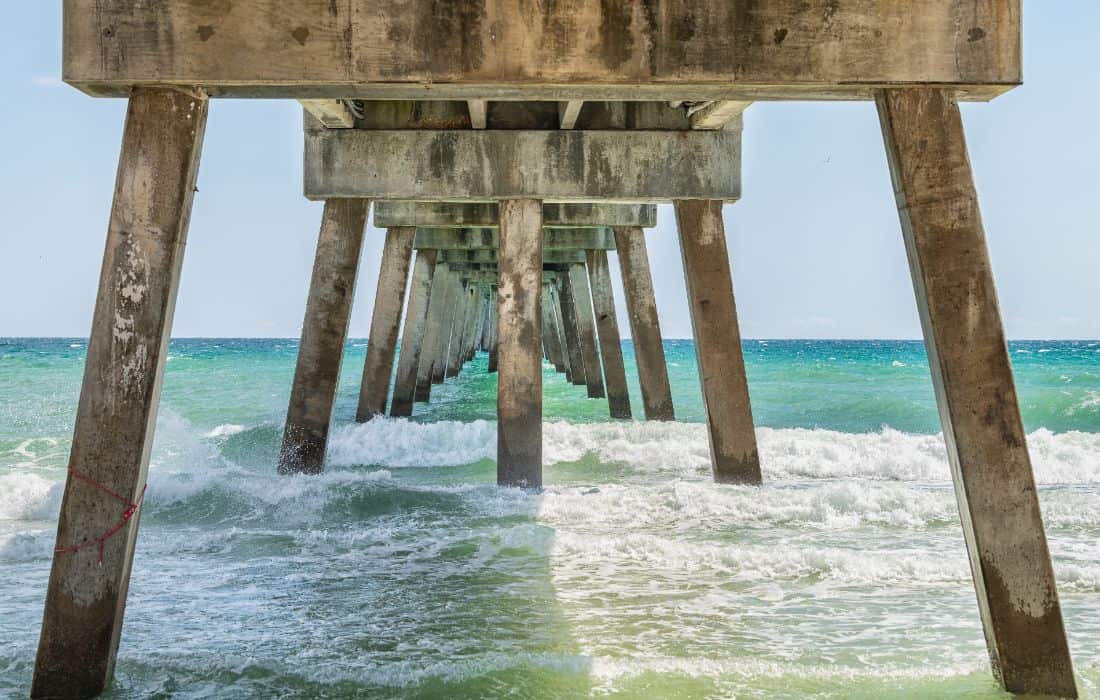 The Island Pier, formerly known as the Okaloosa Island Fishing Pier, is a haven for fishing enthusiasts and leisure seekers.
Stretching an impressive 1,262 feet into the warm Gulf of Mexico. The Island Pier offers panoramic views of breathtaking sunrises and sunsets. Here, witness a vibrant array of marine life, from playful dolphins and serene sea turtles to sky-faring herons and pelicans. You are sure to be captivated by the creatures that inhabit the area surrounding the pier.
Offering a daily fishing pass that includes a license, you can try your hand at this relaxing sport. Hooks, lines, weights, leaders, and assorted artificial tackle are readily available. Fishing equipment rentals are also on hand, making delving into the fishing action easy.
There's plenty to do when you need a break from the excitement. Enjoy sandwiches, ice cream, snacks, and a variety of beverages, including beer. And don't forget to grab a souvenir of your unforgettable time. The Island Pier shop sells everything from T-shirts and hats to other souvenirs.
Surfing in Fort Walton Beach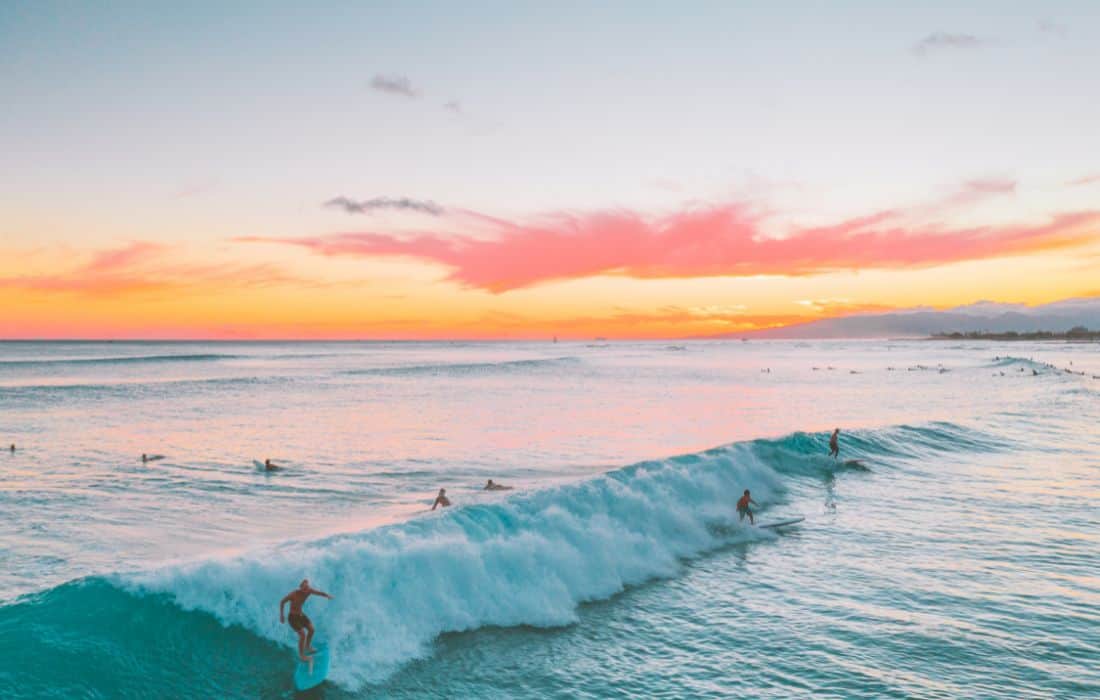 Each year, thousands of vacationers are drawn to the pristine beaches of Fort Walton Beach and captivated by the sight of brave surfers taking on the energetic waves of the Gulf of Mexico. Whether you're a novice yearning to set foot on a surfboard for the first time or an experienced surfer, Fort Walton Beach guarantees some of the finest surfing conditions.
The beach here is considered a jetty break or exposed beach, providing consistent yearly surf waves. It's an optimal location to step onto a surfboard any time of the year. However, winter is the most favorable period for surfing at Fort Walton Beach. This is when offshore winds descend from the north.
Surfing is undeniably one of the top activities at Fort Walton Beach, promising exhilarating experiences and unforgettable memories. If you are a beginner, there are many surf schools in the area. This guide on the best beginner surfboards will help you get started with practical tips and the right equipment. Whether you're a pro or a beginner, the waves of Fort Walton Beach welcome you.
Liza Jackson Park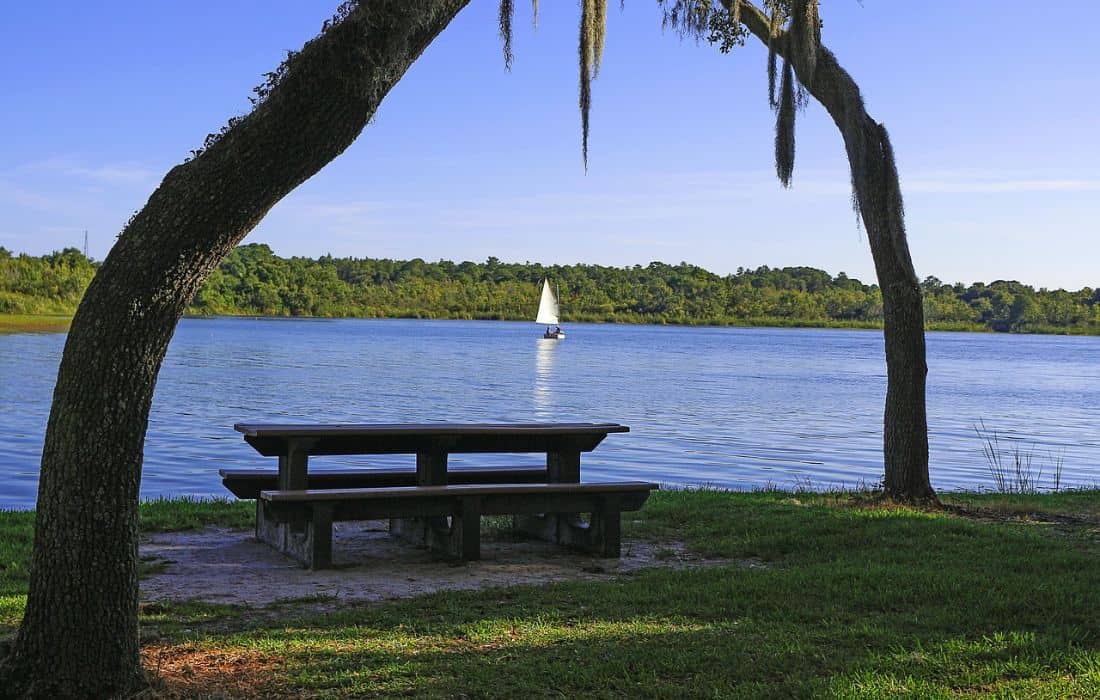 Downtown Fort Walton Beach is home to the charming Liza Jackson Park at 388 Miracle Strip Pkwy SW. This gem along the intercoastal waterway, known as the Santa Rosa Sound, promises visitors a wealth of activities.
Covering over 1,000 feet of waterfront area, Liza Jackson Park offers pavilions, playgrounds, boat ramps, and a fishing pier, with restrooms conveniently located onsite. Whether planning a leisurely picnic, looking to cast your line into the water, or want to take a calming stroll along the water's edge, Liza Jackson Park is the perfect destination.
This park is beautiful and, therefore, gets a ton of visitors. While there are plenty of seating options at the park, many visitors bring their camping chairs to take advantage of the park's nooks of privacy. Since you will most likely spend the day there, get a comfortable, heavy-duty camping chair to maximize your experience.
For the four-legged family members, the park is also home to a delightful dog park. Here, you can let your furry friends play and even swim, offering a unique outdoor experience for all family members. Open from 6:00 am until 11:00 pm daily; Liza Jackson Park is a versatile destination, perfect for a refreshing morning outing, a relaxing afternoon, or a serene evening under the starlit sky.
Family Fun
Family entertainment in Fort Walton Beach is plentiful, catering to children and adults alike.
Cattywampus Aquatic Adventures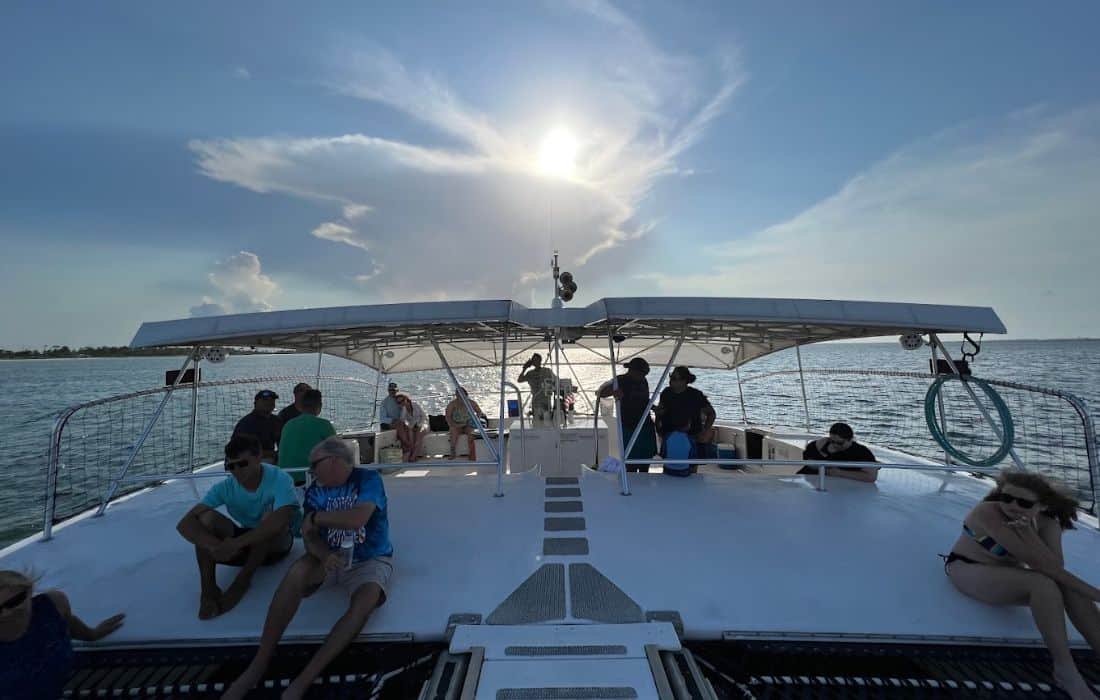 Embark on a unique adventure with Cattywampus Aquatic Adventures, home to the only custom-built powered catamaran on the Emerald Coast. Known as the Cattywampus, this vessel offers the perfect setting for unforgettable eco cruises, showcasing the stunning sights of the Emerald Coast.
Led by Captain Tony and his first mate, you'll set off from Okaloosa Island, journey through the vibrant Destin Harbor, and into the alluring depths of the Gulf of Mexico. Your mission? To spot the playful dolphins that call these waters home. And to make your aquatic adventure even more exciting, the tour includes a stop for a swim and snorkeling session.
Cattywampus Aquatic Adventures offers an experience that's fun for the whole family. With each cruise lasting approximately three hours, you'll have plenty of time to watch for dolphins, take a refreshing dip in the water, and explore the underwater world with a snorkeling stop.
Gulfarium Adventure Park
Delve into the fascinating world of marine life at the Gulfarium Adventure Park, a treasured gem of Fort Walton Beach. This seafront park offers a unique platform for guests to get up close and personal with various aquatic creatures, including dolphins, sea turtles, stingrays, and even alligators.
The park features a host of interactive exhibits where you can learn about different marine species and their habitats and informative live shows that offer a glimpse into the behaviors and skills of these incredible creatures. The highlight, however, is undoubtedly the animal encounters. Here, you'll have the opportunity to feed penguins, snorkel with stingrays, and even swim with dolphins in a truly unforgettable experience.
Wild Willy's Adventure Zone
Are you looking for adrenaline-fueled fun during your visit to Fort Walton Beach? Look no further than Wild Willy's Adventure Zone. This expansive entertainment complex promises an unforgettable day out for the whole family, packed with thrilling activities and attractions.
Step back in time and embark on a prehistoric journey with their dinosaur-themed mini-golf course, where you'll put among life-sized dinosaurs. Feel the rush of adrenaline as you battle your friends and family in the state-of-the-art laser tag arena, or try your hand at the arcade games for a chance to win great prizes.
Wild Willy's Adventure Zone also features a 4D movie theater that takes entertainment to a new level. Combining 3D film with physical effects that occur in the theater in synchronization with the film offers a truly immersive cinematic experience.
Whether you're in for some competitive fun or just looking for an adventurous way
Emerald Coast Science Center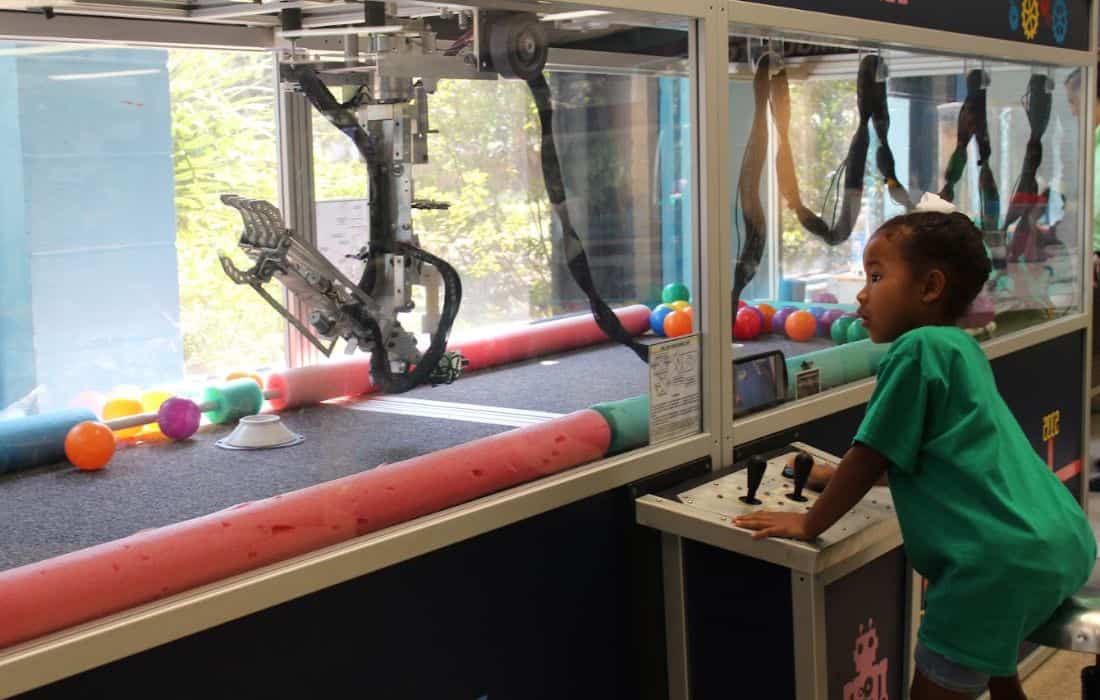 Nurture your curiosity and ignite your passion for learning at the Emerald Coast Science Center. This interactive museum makes science engaging and fun for kids and adults alike, with exhibits covering various scientific fields, from robotics and engineering to chemistry and biology.
Kids can interact with mini robots, discover the science behind color and light, and even get hands-on with animals in BioLab. The museum hosts regular workshops and camps where kids learn more about specific science topics in an exciting, hands-on environment.
One of the standout features is the Small Lab, where children under six can engage in play-based learning. This specially designed area encourages exploration, creativity, and discovery among its youngest visitors.
Goofy Golf
Step back and experience Fort Walton Beach's history at Goofy Golf. This whimsical mini-golf course has delighted families since its establishment in 1958, offering a dose of old-school fun and nostalgia.
Featuring two 17-hole courses, players of all ages will be challenged and entertained. However, the collection of quirky, larger-than-life concrete creatures that inhabit the courses sets Goofy Golf apart. From dinosaurs and snakes to monkeys and pirates, these characterful figures add a unique and enchanting twist to your game.
Apart from mini-golf, Goofy Golf has an arcade to enjoy classic video games. It's a great place to cool off and continue the fun between rounds. There's also a snack bar serving refreshments and treats.
Museums & Historical Sites
Fort Walton Beach is steeped in history, and it's many museums and historical sites offer fascinating insights into the area's rich past.
Indian Temple Mound Museum
For history enthusiasts, visiting the Indian Temple Mound Museum is a must. This fascinating museum houses an incredible collection of artifacts, some dating back almost 12,000 years, providing a glimpse into the life and times of the region's indigenous cultures. The museum's centerpiece, the Indian Temple Mound, is a remarkable archaeological site that is a testament to the skill and ingenuity of the area's early inhabitants. As you wander through the museum, you'll encounter prehistoric ceramics, shell tools, beads, and the most extensive collection of prehistoric Southeastern Indian ceramic art worldwide, all shedding light on the vibrant cultures that flourished here long before European contact.
Camp Walton Schoolhouse Museum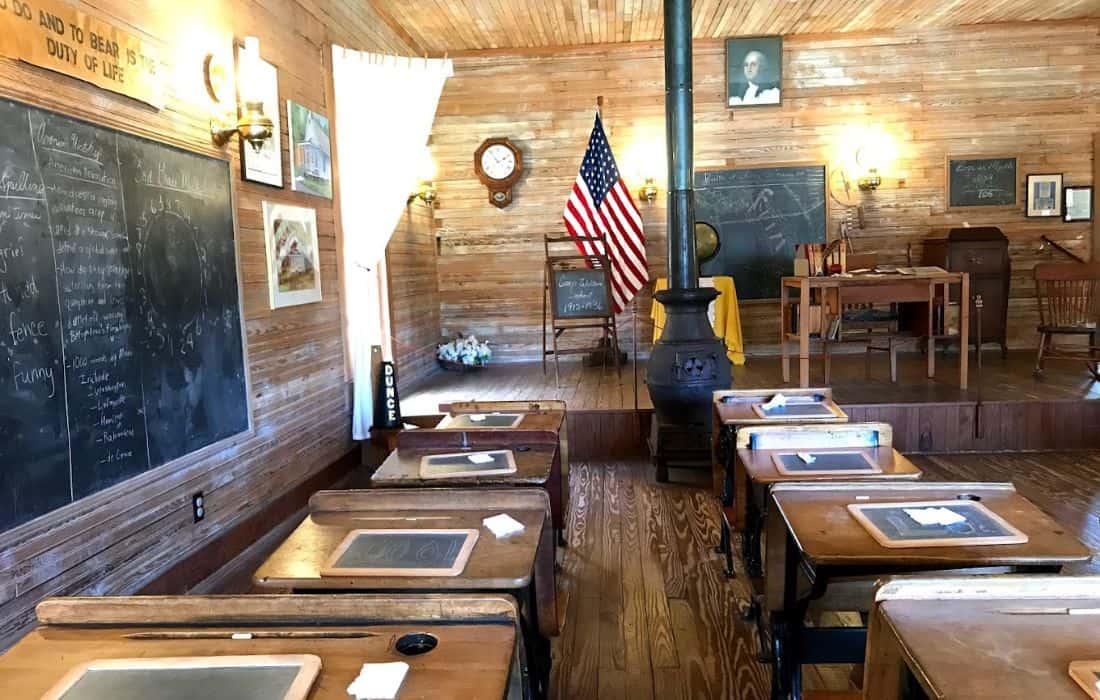 A journey into the educational past awaits you at the Camp Walton Schoolhouse. This carefully preserved one-room schoolhouse from the early 20th century invites visitors to step back in time and discover how education was conducted in the early days of Fort Walton Beach.
Complete with antique desks, chalkboards, and educational materials from the period; the schoolhouse offers a nostalgic and educational experience. It serves as a vivid reminder of the simplicity and challenges of early schooling, and it allows visitors to appreciate how much education has evolved over the decades.
Garnier Post Office Museum
The Garnier Post Office Museum is a hidden gem that tells the story of the early postal service days in Fort Walton Beach. Housed in an actual post office building from the early 1900s, the museum boasts a collection of vintage postage memorabilia, antique postal equipment, and historical documents.
As you explore the museum, you'll learn about the postal service's vital role in connecting the local community and facilitating growth. Each exhibit offers a unique glimpse into the region's past, making your visit informative and enjoyable.
Air Force Armament Museum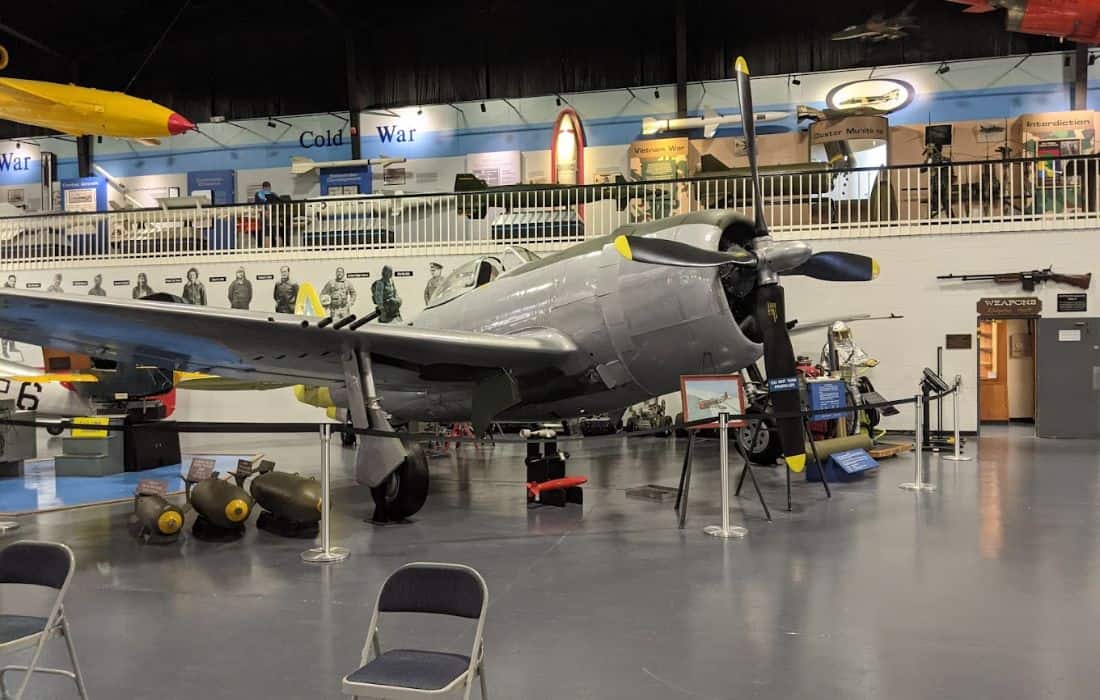 Last but certainly not least is the Air Force Armament Museum. As the only institution in the U.S. dedicated to displaying Air Force armament, it boasts an impressive collection of military aircraft, bombs, and weaponry dating from World War I to the present day. Here, you'll encounter historic aircraft such as the iconic B-17 Flying Fortress and the high-tech B-2 Stealth Bomber.
The museum also showcases a variety of missiles, guns, and other weaponry, providing insight into the technological advancements in military technology. The museum's interactive displays and knowledgeable staff add depth to the experience. This makes it a must-visit for history and military buffs.
Nightlife, Shopping, and Entertainment
Fort Walton Beach comes alive with various entertainment options when the sun goes down.
Okaloosa Island Boardwalk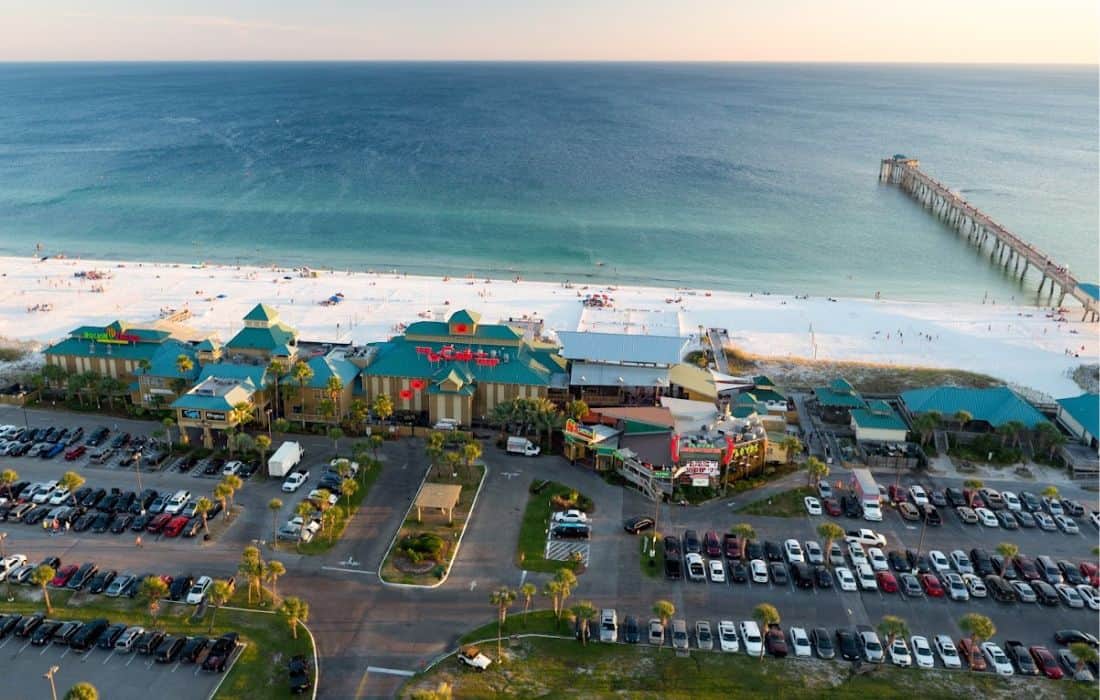 A trip to Fort Walton Beach wouldn't be complete without a stroll along the Okaloosa Island Boardwalk. An iconic destination perfectly embodies the beach lifestyle, the Boardwalk stretches along the white sandy beach and turquoise waters, offering stunning views and a lively atmosphere.
The Okaloosa Island Boardwalk is more than just a pathway to the beach. It's a hub of activity where you can dine, shop, play, and soak in picturesque coastal views. Whether looking for a peaceful morning walk, an afternoon of shopping, or an evening of dining and entertainment, the Boardwalk has it all. It's a must-visit destination that perfectly encapsulates the laid-back yet vibrant character of Fort Walton Beach.
Ratchet Hatchet Axe Throwing
For an unconventional and fun-filled night out, head over to Ratchet Hatchet Axe Throwing. This unique venue offers a combination of thrill and friendly competition, where visitors can learn the art of axe throwing. Trained staff ensure a safe environment and provide instruction, so you will have a blast even if it's your first time. It's a perfect spot for parties, group events, or spontaneous outings.
The Comedy Zone Fort Walton Beach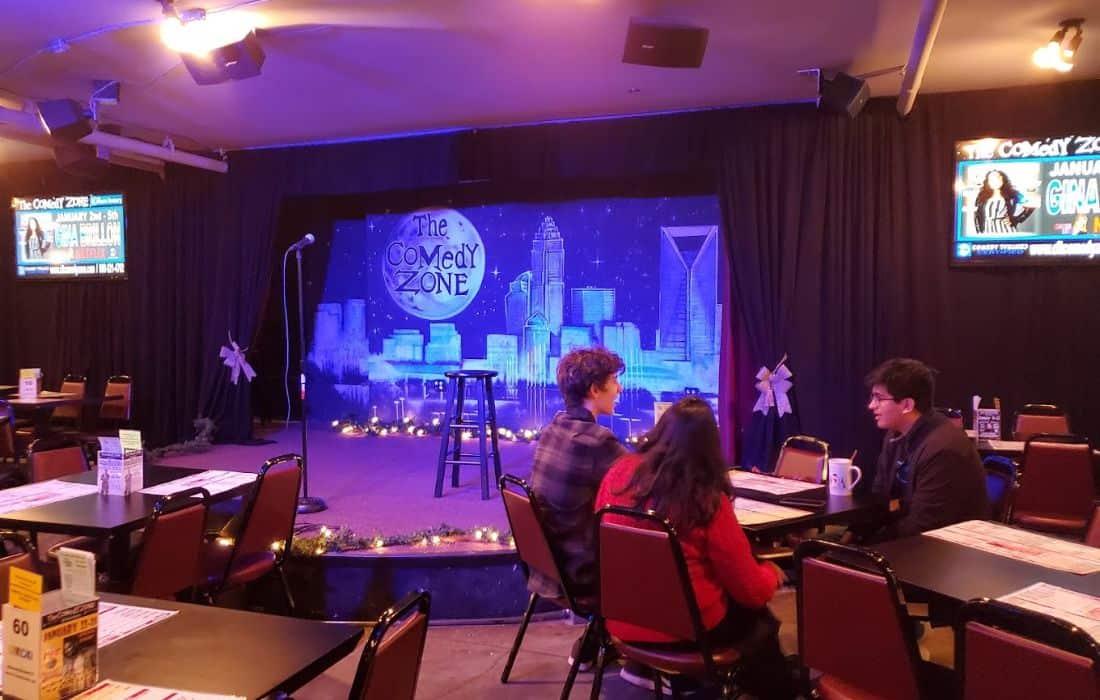 A must-visit for those searching for laughter and a great time, The Comedy Zone in Fort Walton Beach brings you up close and personal with some of the brightest stars in stand-up comedy. A part of the acclaimed Comedy Zone chain, this venue continues the tradition of showcasing a blend of well-known comedians and fresh talent, offering a diverse roster that caters to all comedic tastes.
With its intimate setting, The Comedy Zone Fort Walton Beach ensures a relaxing and personal experience, making every seat the best in the house. Whether it's date night, a friends' night out, or simply a way to unwind after a long day, The Comedy Zone provides an evening full of laughs and entertainment.
Dining and Local Markets
Fort Walton Beach's culinary scene is as diverse as delectable from seafood shacks to fine dining. The area's abundant seafood is a must-try, with dishes like Gulf shrimp and grouper prominently on many menus.
Magnolia Grill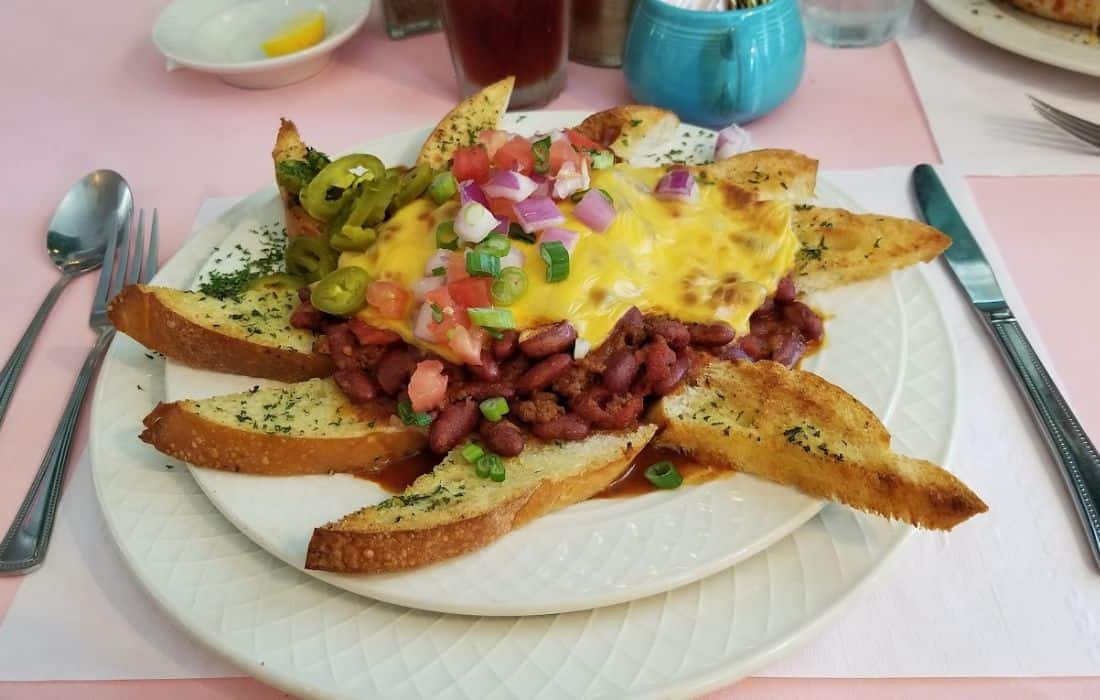 Housed in a historic 1910 catalog home, Magnolia Grill combines the warmth of Southern hospitality with a menu filled with American-Italian fare.
Owned and operated by Tom and Peggy Rice. This charming restaurant is a local gem, offering a variety of salads, steaks, seafood, and pasta. Their homemade Italian sausage is a crowd favorite. But, don't miss out on their award-winning Tomato Gravy – a recipe passed down through generations. Magnolia Grill's unique blend of history, ambiance, and delicious food creates an unforgettable dining experience.
Stewby's Seafood Shanty
For a more casual atmosphere where the seafood is fresh and plentiful, head to Stewby's Seafood Shanty. This family-run establishment is a local institution known for its fried fish, grilled shrimp, and famous fish tacos. With seafood delivered daily, Stewby's is committed to serving the freshest catch paired with home-style sides like hush puppies, coleslaw, and cheese grits. Dining at Stewby's offers a quintessential Floridian seafood shack experience that's sure to please.
Downtown Fort Walton Beach Farmers Market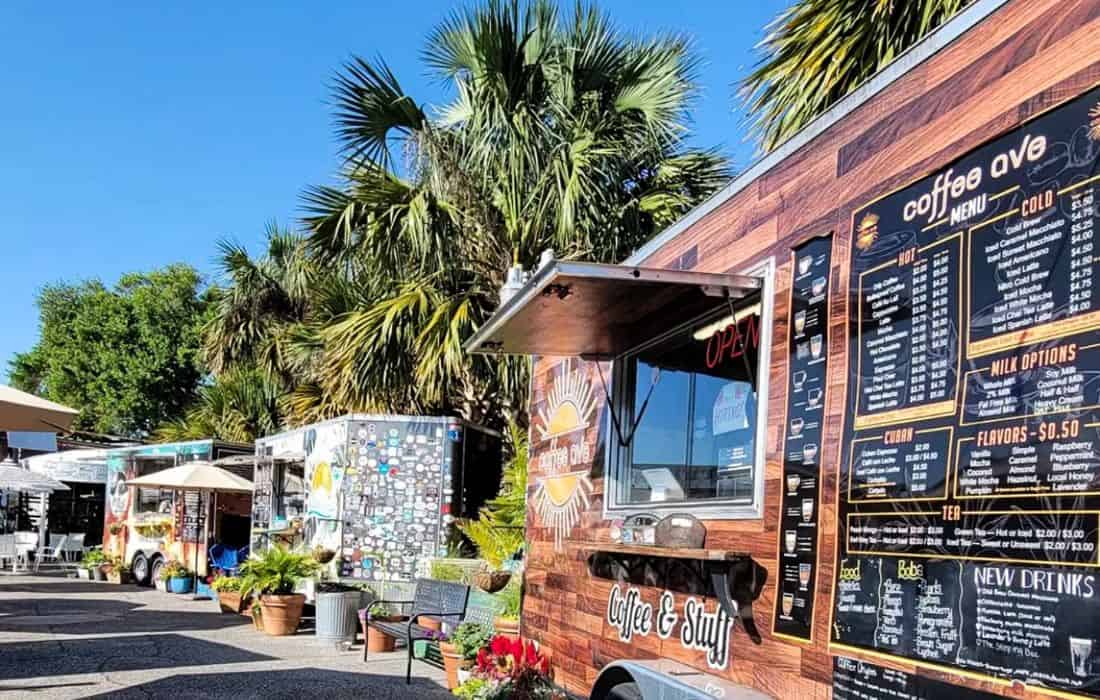 Visit the Downtown Fort Walton Beach Farmers Market to taste the local produce. Operating twice a month on the 2nd and 4th Saturdays. This vibrant market offers a plethora of fresh, locally grown fruits and vegetables, homemade goods, and artisanal crafts.
Local farmers proudly showcase their seasonal produce, while bakers and chefs offer an assortment of homemade bread, pastries, preserves, and more. It's not just a market; it's a food adventure that provides a peek into the local culture and community.
Whether you're in the mood for a sit-down dinner at a historic restaurant, craving some mouth-watering seafood from a local shack, or keen to explore local produce and crafts at a bustling farmers market, Fort Walton Beach offers a rich culinary experience for everyone.
Frequently Asked Questions (FAQ)
What is Fort Walton Beach?
Fort Walton Beach is a city in northwest Florida known for its stunning beaches, crystal-clear water, and top attractions.
What are the top attractions in Fort Walton Beach?
The top attractions in Fort Walton Beach include Gulfarium Marine Adventure Park, Beasley Park, John Beasley Park, Fort Walton Beach Heritage Park and Cultural Center, and the Air Force Armament Museum.
Can I spend the day at Gulfarium Marine Adventure Park?
You can spend an entire day at Gulfarium Marine Adventure Park. The park features interactive exhibits, sea lion and dolphin shows, and stunning views of the Gulf of Mexico.
What is Beasley Park?
Beasley Park is a family-friendly beach park on Okaloosa Island in Fort Walton Beach. It features beach access, changing rooms, and a fishing pier.
What is the Fort Walton Beach Heritage Park and Cultural Center?
The Fort Walton Beach Heritage Park and Cultural Center is a park and museum dedicated to preserving the history of the Fort Walton area. It features exhibits on the Native American mound and Indian Temple, the Camp Walton Schoolhouse, and other historic buildings.
Can I take a day trip to Fort Walton Beach?
Fort Walton Beach is an excellent destination for a day trip. Visitors can enjoy the beach, explore the top attractions, and appreciate local culture.
What are some fun things to do in Fort Walton Beach?
Some fun things to do in Fort Walton Beach include visiting the Gulfarium Marine Adventure Park, exploring the Fort Walton Beach Heritage Park and Cultural Center, and spending the day there.
What is the best time to visit Fort Walton Beach?
The best time to visit Fort Walton Beach is from March to May and late September to November when the weather is mild, and the crowds are smaller.
Is Fort Walton Beach a good destination for a family-friendly beach holiday?
A: Fort Walton Beach is an excellent destination for a family-friendly beach holiday. Plenty of fun activities for kids include bumper boats, rope courses, and beach access.
What is the Fort Walton Beach Flea Market?
The Fort Walton Beach Flea Market is a popular attraction among visitors to Fort Walton Beach. It features a variety of vendors selling everything from handmade crafts to vintage clothing. The market is open every Wednesday night.
Closing Thoughts
With its stunning natural beauty, a wealth of activities, rich history, and thriving local culture, Fort Walton Beach is a destination with something for everyone. Whether seeking a tranquil retreat, a family getaway, or an adventure-packed holiday, Fort Walton Beach promises a memorable experience filled with endless fun and discovery.
Looking For More Florida Beaches, Start Here?
We participate in the Amazon Services LLC Associates Program, an affiliate advertising program designed to provide a means for us to earn fees by linking to Amazon.com and affiliated sites.
Subscribe to our newsletter and get the best travel tips and inspirational stories delivered monthly. No spam, no sales pitches – TRAVEL!
Brit On The Move™ Travel Resources
Ready to book your next trip? Use these resources that work:
Need more help planning your trip? Check out our Resources Page, highlighting the great companies we trust when traveling.