Things to Do in Pompano Beach – The Hidden Gems
Florida, the Sunshine State, is often celebrated for its enchanting beaches, iconic amusement parks, and vibrant cities. While destinations like Miami, Orlando, and Key West usually take the limelight, there are lesser-known gems that offer a slice of Floridian life, just as engaging but with a charm uniquely their own. One such treasure is waiting to be explored in Pompano Beach, and this article will review the best things to do in Pompano Beach, FL.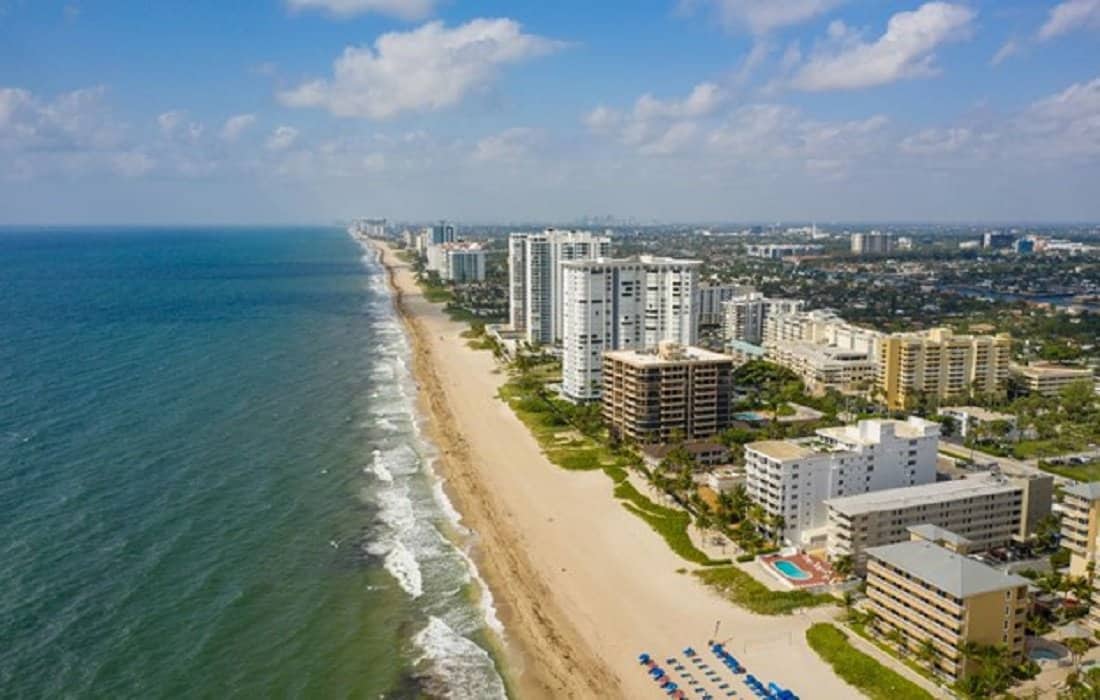 This post may contain affiliate links. Please read our disclosure and privacy policy for more information.
Positioned along Florida's famed Gold Coast, Pompano Beach lies gracefully between the bustling cities of Palm Beach and Miami. This idyllic locale has carefully preserved its distinct, quaint charm while catering to the versatile interests of visitors and locals alike.
Blessed with a wealth of natural beauty, the city enjoys over three miles of pristine, white sandy beaches gently lapped by the clear, turquoise waters of the Atlantic Ocean. Coupled with an inviting year-round climate, these beaches offer a sunny retreat for those seeking tranquility or indulging in watersports.
But there's more to Pompano Beach than just its beautiful coastline. Known as the "Heart of the Gold Coast," this vibrant city boasts a rich cultural tapestry, a thriving dining scene, and an array of outdoor activities, promising something for every taste and interest.
Geographical Overview of Pompano Beach
Anchoring the core of Broward County, Pompano Beach offers the perfect starting point for exploring the wider area, including the nearby city of Fort Lauderdale. Despite its growth and development, this town retains its serene atmosphere, allowing visitors to experience Florida's allure away from the usual tourist hotspots.
From the majesty of its shores to its lively events, rich marine life, engaging cultural experiences, and delectable cuisine, we're about to embark on a journey to uncover why this place is genuinely the Florida gem you never knew you needed to explore.
Pompano Beach's Beautiful Coasts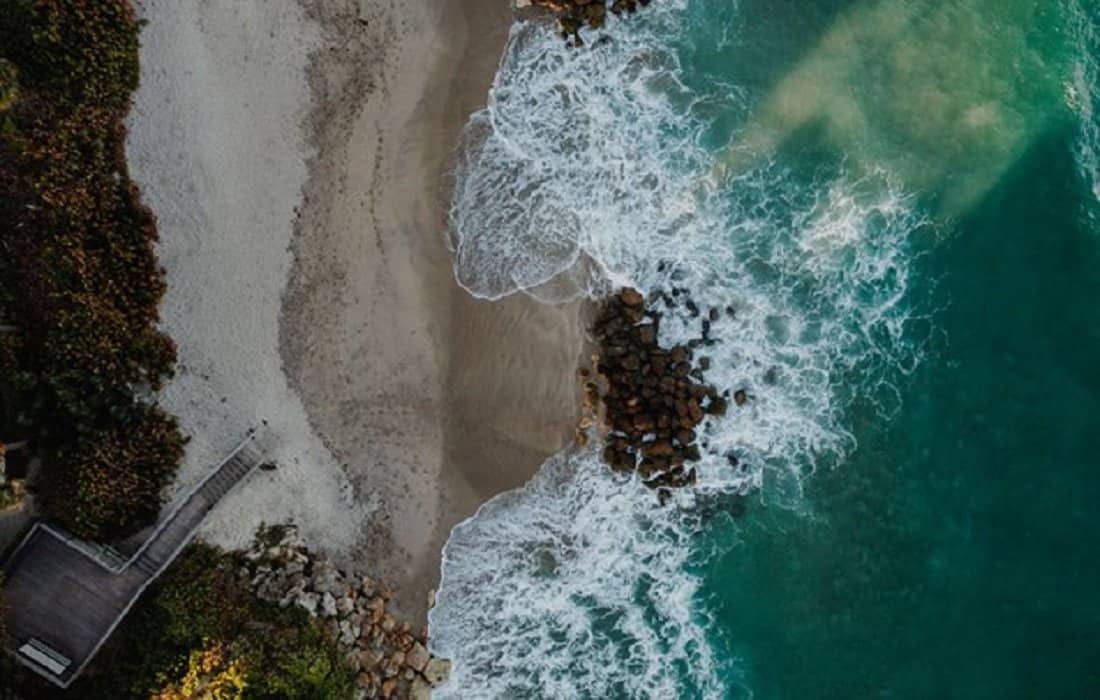 The allure of Florida's sun-kissed coastline is undeniable, and Pompano Beach is no exception. Its tranquil shores are the perfect backdrop for a memorable seaside adventure. No matter if you're a thrill-seeker, a nature enthusiast, or someone simply seeking respite in the warm embrace of the sea and sun.
Exploring the Majestic Shores of Pompano Beach
Unfurling alongside the glimmering Atlantic Ocean, the white sandy beaches of Pompano Beach are genuinely an enchanting sight. Bathed in the golden Florida sunshine, these shores are perfect for a picnic or a sunny day spent building sandcastles with the kids. As the tide ebbs and flows, it invites beachgoers to dip their toes in the calm, clear waters. Or, try their hand at fun water sports like surfing, paddleboarding, or jet-skiing.
The Fisher Family Pier: A Fishing Paradise
The Fisher Family Pier is a must-visit attraction in Pompano Beach, offering spectacular panoramic views of the coastline. This iconic pier, stretching into the azure waters of the Atlantic Ocean, is a haven for fishing enthusiasts. Whether a seasoned angler or a novice trying to catch your first fish. The pier promises an enjoyable fishing experience against a beautiful scenic backdrop.
Pompano Beach Fishing Village: The Ultimate Coastal Experience
Situated within walking distance of the Fisher Family Pier, the Pompano Beach Fishing Village offers a quintessential coastal experience. This vibrant hub has several waterfront restaurants, quaint boutiques, and recreational activities. It provides everything you need for a fun-filled day at the beach. After shopping and dining, you can unwind with a stroll along the promenade. Then, bask in the mesmerizing sunset hues painting the sky.
The Beach Activities That Make Pompano Special
Pompano Beach's allure extends beyond its picturesque landscapes and inviting waters. The city offers a wide range of beach activities that add a layer of fun and excitement to your visit. The beach activities in Pompano are diverse, from beach volleyball to beach yoga. And for those keen on exploring the waters, there are plenty of opportunities for snorkeling and boating.
Unveiling the Pompano Beach Water Taxi Experience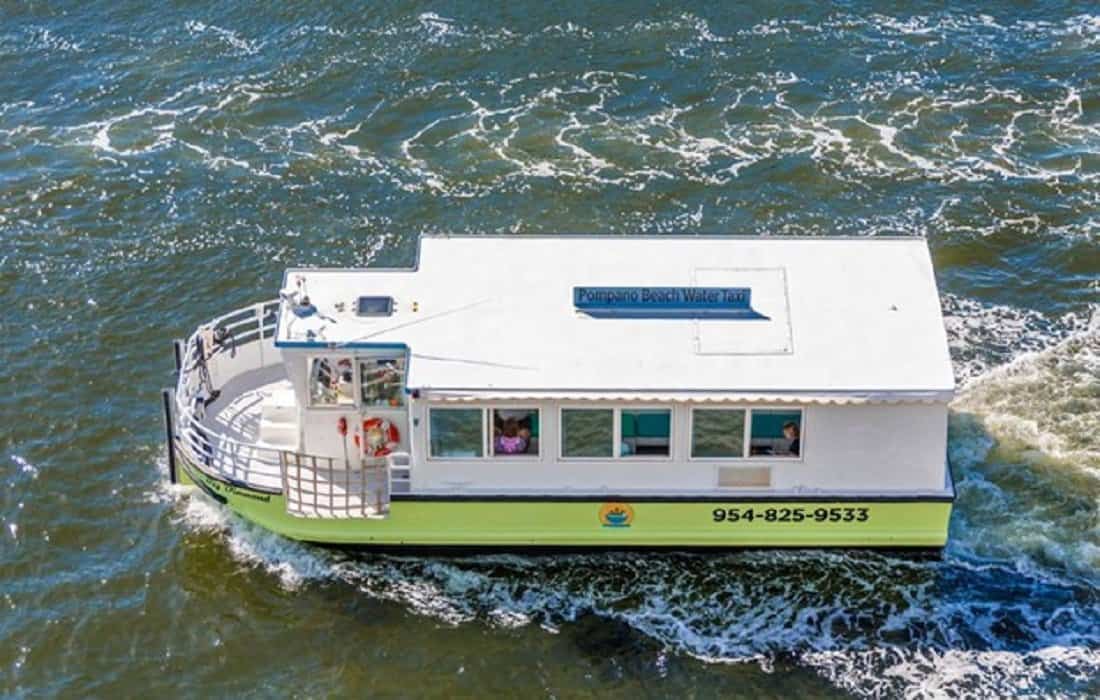 One of the best ways to explore Pompano Beach's beautiful coasts is via its water taxi service. The Pompano Beach Water Taxi offers a unique sightseeing experience. It allows you to view the city's stunning waterfront properties and notable landmarks from the water. Hop on and off at your leisure. Explore the city at your own pace while enjoying the refreshing sea breeze and the captivating seaside views.
From sun-drenched beaches to vibrant fishing villages, serene pier spots, and adventurous water activities, Pompano Beach offers a coastal experience that's second to none. So, whether you're seeking relaxation or adventure, you'll find your ideal seaside escape in Pompano Beach.
Dive in and Explore Pompano Beach's Rich Marine Life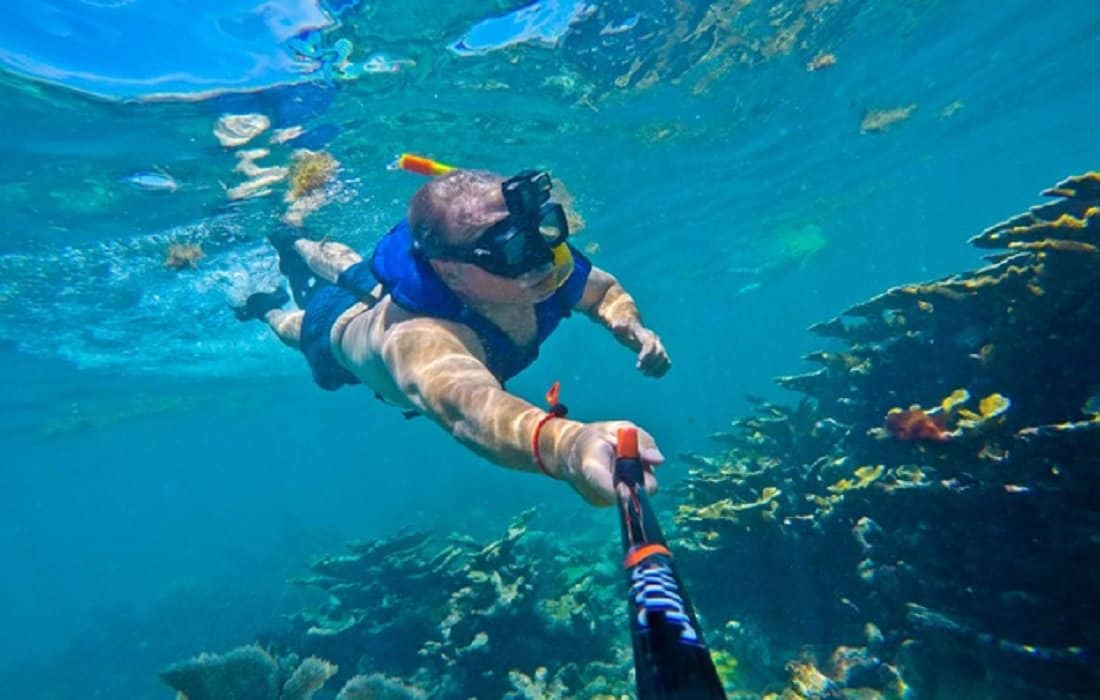 Pompano Beach's reputation as "The Heart of the Gold Coast" extends beyond its golden sand beaches and sparkling waters. Its rich marine life and exceptional diving spots underscore its status as one of the best places to explore Florida's underwater wonders.
Whether you're a seasoned diver or a novice snorkeler, it does not matter. Pompano Beach provides ample opportunities to engage with its rich marine life. And as the golden sun sets over the Atlantic, casting a warm glow on the city's stunning coastline, it's easy to see why Pompano Beach, with its bountiful marine life and serene coastal charm, is a must-visit destination on any Florida vacation.
Unveiling Suzanne's Ledge: A Diving Wonderland
One of the most famous diving spots in Pompano Beach, Suzanne's Ledge, is nothing short of a diver's wonderland. This underwater formation, marked by its ledge-like structure, teems with an array of marine life, presenting a breathtaking spectacle for divers and snorkelers. From colorful tropical fish to more giant sea creatures, the reef is a living canvas of aquatic biodiversity. It's not just a dive; it's an immersion into a different world that will leave you in awe of nature's artistry.
Exploring the Mysteries of Labontee
Another notable diving site is Labontee, a coral reef in the Atlantic waters off Pompano Beach. A dive into Labontee offers a feast for the eyes, with its vibrant coral structures and diverse marine inhabitants. Keep your eyes peeled for the various species of fish and sea creatures that call Labontee home. The reef's intricate formations offer both novice and seasoned divers an exhilarating exploration journey.
SS Copenhagen: Unveiling the Underwater Mystery
For those with a taste for adventure and history, the SS Copenhagen wreck presents an irresistible attraction. This sunken steamship, now resting on the National Register of Historic Places, has been transformed into an artificial reef over the years. Divers can explore the remnants of this once-majestic vessel, now a thriving marine habitat. Exploring the SS Copenhagen offers a unique blend of history, mystery, and marine life. This alone makes it a standout among Pompano Beach's diving attractions.
Delving into the Depths: The Lady Luck Wreck
If diving into history is your idea of fun, don't miss the Lady Luck Wreck—another famous shipwreck off Pompano Beach. As one of the area's most significant shipwrecks, Lady Luck's imposing size and fascinating marine inhabitants provide an enthralling diving experience. The ship's submerged structure, decorated with unique underwater art installations, offers divers a sight they won't easily forget. The Lady Luck Wreck combines art, adventure, and marine life in a fantastic spectacle beneath the waves.
Exploring Local Parks
Local parks are the heart of any city, providing a place where people can connect with nature, enjoy leisurely activities, and make lasting memories. The parks are not just greenspaces but portals into the vibrant flora and fauna Florida is renowned for. From the fluttering beauty of butterflies to the serenity of the Everglades, Pompano Beach's parks offer an enriching outdoor experience for all ages.
The Magical World of Butterflies: Tradewinds Park and Paradise Adventure Aviary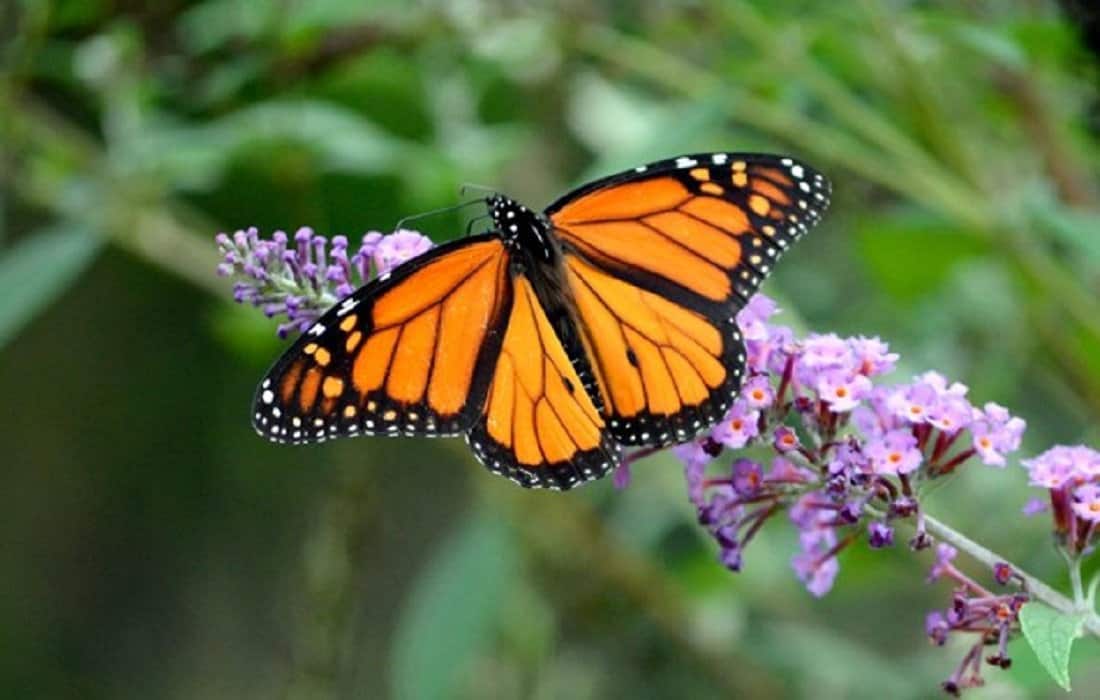 Tradewinds Park is one of the best places in Pompano Beach. It offers a unique experience that will enchant visitors of all ages. Here, you'll find the Paradise Adventure Aviary, a magical world brimming with a colorful array of butterflies. Walking into this aviary, you enter a vibrant scene straight out of a fairytale. A place where countless butterflies flutter about, their delicate wings painting strokes of color in the air. It's an idyllic spot to watch these beautiful creatures, learn about different butterfly species, and enjoy the peaceful ambiance.
Unveiling the Fern Forest Nature Center
For those keen on exploring Florida's native flora and fauna, visiting the Fern Forest Nature Center is a must. Nestled within the confines of Broward County, this nature park provides a tranquil escape from city life. With a variety of habitats, including swamplands, mangroves, and hardwood forests, Fern Forest offers a glimpse into Florida's diverse ecosystems. A stroll along the park's walking trails will introduce you to a rich assortment of plant species and maybe even some local wildlife. It's a haven for nature lovers and an excellent place for a leisurely walk or picnic on a sunny day.
Family-Friendly Fun at Pompano Community Park
Regarding family-friendly fun in Pompano Beach, the Pompano Community Park is a crowd-pleaser. This expansive park offers something for everyone. Whether you're into sports, outdoor activities, or simply looking to relax in a beautiful setting. Well-maintained tennis courts, playgrounds filled with laughter and joy, and picnic areas are perfect for outdoor family lunches. It's the ideal place to spend a day with the family, basking in the Florida sun and creating wonderful vacation memories.
Cultural Experiences
From historic homes to thriving arts scenes and live music festivals, Pompano Beach's cultural experiences are a testament to the city's rich heritage and vibrant spirit. They form a vital part of the fabric of this Florida gem, offering visitors a chance to step back in time, appreciate artistic creativity, and savor rhythmic melodies. Let's explore some of these attractions that add to the diverse list of the best things to see in Pompano Beach.
Stepping Back in Time at the Sample-McDougald House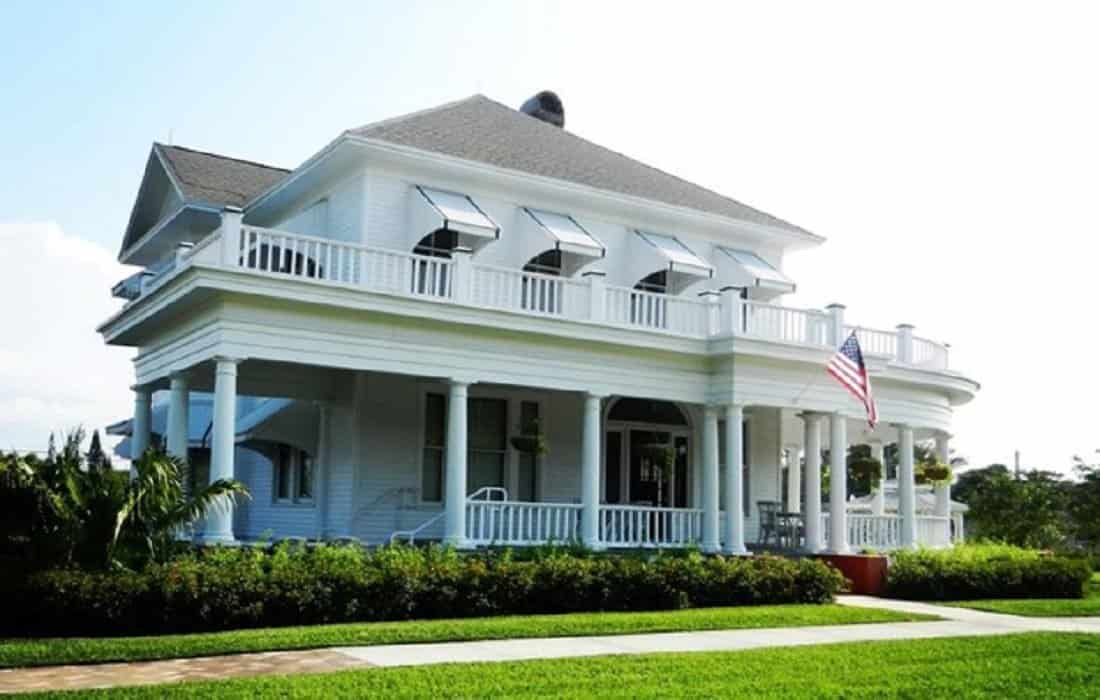 One of the most popular attractions in Pompano Beach, the Sample-McDougald House, is a testament to the city's rich past. This beautifully preserved century-old house, listed on the National Register of Historic Places, provides an intimate look into the lifestyle of early 20th-century Florida. Walking through the rooms, you can appreciate the stunning architecture and vintage furnishings that hark back to an earlier era. It's a quaint reminder of the region's history and the perfect place for history buffs.
Celebrating Art at the Bailey Contemporary Arts Center
Art enthusiasts will find a haven at the Bailey Contemporary Arts Center in the heart of Pompano Citi Centre. This artistic hub celebrates creativity in all its forms, with a focus on showcasing the work of local and international artists. Here, you can immerse yourself in a world of creativity and inspiration, exploring a range of exhibitions and workshops that reflect the vibrant art scene of this beach town. It's a must-visit for anyone looking to delve into the city's artistic side.
Savoring the Rhythm at the Pompano Beach Music Festival
Nothing says 'Florida vacation' quite like enjoying live music under the stars, and the Pompano Beach Music Festival offers just that. Held annually at the Pompano Beach Amphitheater, this festival is a highlight of the city's cultural calendar. Music lovers can look forward to an eclectic lineup of artists and bands spanning various genres. Whether you want to enjoy entertainment or a beautiful night out, the festival offers everything you need for an unforgettable experience. As the melodies fill the air and the crowd sways to the rhythm, you'll immerse yourself in Pompano Beach's spirit.
Planning a Day in and Around Pompano Beach
Many options are available when charting a day in and around Pompano Beach. This part of Florida is brimming with fun, relaxation, and exploration opportunities.
Yoga Retreat Near Pompano Beach
Many do not know that Florida is home to some of the best yoga retreats in the country. Less than 10 miles from Pompano Beach lies a hidden oasis for wellness seekers – Zen Den Yoga School in Boca Raton, Florida. At Zen Den, you can rejuvenate, remotivate, and immerse yourself in a six-day retreat catering to beginners, intermediate, and advanced yoga practitioners.
Tee Off at Pompano Beach
Pompano Beach has several golf courses offering beautiful views and challenging fairways. These courses include Pompano Beach Municipal, Wynmoor, Canam, and Palm Aire Country Club. A short drive from Pompano Beach, the Plantation Preserve Golf Course & Club is a perfect place for golfers of all levels. Check out our list of South Florida Golf Courses for a list of the best golf courses in the region, including the Pompano Beach Golf Course.
A Walk in the Clouds at Pompano Air Park
The Pompano Air Park adds a unique element to the list of things to do in Pompano Beach. This expansive facility is not your typical city park. It's home to the iconic Goodyear Blimp. Visiting here is a rare opportunity to witness these colossal airships in their natural habitat.
Whether you're a die-hard aviation enthusiast or simply someone intrigued by the marvels of modern air travel, you will find the sight of these giant dirigibles up close genuinely fascinating. Observing these massive airships as they gracefully rise and descend against the Florida sky is a spectacle.
While the Goodyear Blimps are undoubtedly the star attraction of Pompano Air Park, the park itself boasts various features. These include a multi-purpose trail, perfect for a stroll or a brisk jog. So come spend a day here; it promises a unique experience that blends the serenity of a city park with the excitement of an active airfield.
Pompano Beach's Unique Cuisine
The culinary scene in Pompano Beach is as diverse and captivating as the city itself. From upscale restaurants serving gourmet dishes to beachside food trucks offering a variety of quick bites. There's something for every palate and occasion. Experiencing the local cuisine is undoubtedly one of the best ways to experience Pompano Beach.
Regarding unique dining experiences, Café Maxx stands out among Pompano Beach's many restaurants. Around the 80s, it has been renowned for its innovative cuisine and superb service; this eatery offers an array of fresh seafood and local delicacies that beautifully capture the city's culinary spirit. Whether you're a foodie on a quest for new tastes or a visitor wanting to savor Pompano Beach's signature dishes, Café Maxx is the perfect place to begin your gastronomic journey.
For an upscale dining experience in Pompano Beach, look no further than Farradday's. Known for its exceptional menu and impressive selection of wines, Farradday's provides a dining experience like no other city. The establishment serves a variety of dishes, with an emphasis on steaks and seafood. Whether celebrating a special occasion or simply treating yourself to a memorable meal, Farradday's is a top choice.
Are you craving some hearty, American-style barbecue? Spanx The Hog BBQ & Saloon is your go-to spot. Known for its authentic BBQ offerings and lively saloon atmosphere, this establishment offers a unique dining experience. From slow-smoked meats to traditional sides, every dish at Spanx The Hog BBQ & Saloon promises to satisfy your comfort food cravings.
Tasting the Beachside Food Trucks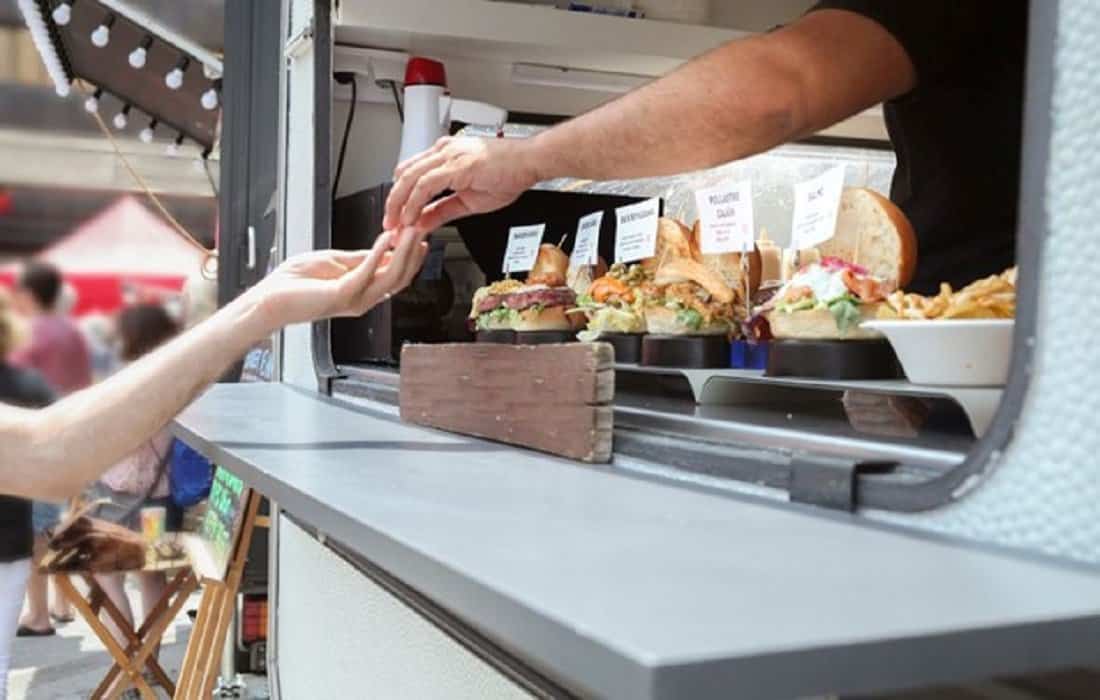 Pompano Beach's food scene is not limited to its restaurants. The city's beachside food trucks offer a more casual yet equally exciting dining experience. Here, you can enjoy everything from quick bites to hearty meals, all while basking in the beautiful beach views. Whether you're after a simple snack or a sumptuous dinner, the variety of options these food trucks offer ensures that there's something for everyone. So, on a sunny day, head to the waterfront, grab a bite from a food truck and enjoy the perfect blend of delicious food and breathtaking scenery that Pompano Beach offers.
Frequently Asked Questions (FAQ)
What is Pompano Beach?
Pompano Beach is a city in Florida located in Broward County, just to the north of Fort Lauderdale.
What are the best things to do in Pompano Beach?
Some of the best things to do are fishing on the Fisher Family Pier and riding on the Pompano Beach Water Taxi. Some other fun things include visiting the Pompano Citi Centre mall and exploring the Fern Forest Nature Park.
What is the Pompano Beach Pier?
The Pompano Beach Pier is a popular attraction in Pompano Beach that offers fishing, dining, shopping, and beautiful views of the Atlantic Ocean.
What is the Pompano Beach Amphitheater?
The Pompano Beach Amphitheater is an outdoor venue hosting concerts, festivals, and other events.
What is the Pompano Community Park?
The Pompano Community Park is a public park in Pompano Beach that features sports fields, playgrounds, a dog park, and a skate park.
What is the Isle Casino Racing Pompano Park?
The Isle Casino Racing Pompano Park is a casino and harness racing track in Pompano Beach that offers dining and entertainment options.
What is the Blanche Ely House?
The Blanche Ely House is a historical museum in Pompano Beach that showcases the history of the city's African American community.
What is the Fisher Family Pier?
The Fisher Family Pier is a popular fishing spot in Pompano Beach, featuring a bait shop, playground, and picnic area.
What is the Sample-McDougald House?
The Sample-McDougald House is a restored historic home in Pompano Beach that offers tours and events to visitors.
What is the Fern Forest Nature Park?
The Fern Forest Nature Park is a natural area in Pompano Beach that offers hiking trails, picnic areas, and a visitor center with educational exhibits.
Where are some places to stay in Pompano Beach?
Some popular places to stay in Pompano Beach include the Beachcomber Resort and Villas, the Residence Inn Fort Lauderdale Beach Pompano Beach/Oceanfront, and the Sands Harbor Resort and Marina.
Closing Thoughts
Pompano Beach, situated on Florida's Gold Coast, offers more than stunning beaches. It provides many experiences, from historical sites like the Sample-McDougald House to recreational spots like the Pompano Community Park and vibrant cultural venues like Pompano Beach Amphitheater. With its rich culinary scene and bustling attractions like Pompano Citi Centre and the Festival Flea Market, Pompano Beach presents a vibrant vacation destination that rivals nearby Fort Lauderdale. Whether seeking relaxation, adventure, or a captivating cultural experience, Pompano Beach is a hidden gem on the Gold Coast.
If you're planning your 2023 itinerary, don't overlook Pompano Beach. It's more than just a stopover—it's a destination in its own right. Pompano Beach promises a unique and unforgettable Florida vacation, from its quaint charm to its bustling attractions. It's time to discover the allure of this hidden gem on the Gold Coast and make the best of your visit to the Sunshine State.
Looking for more posts on Florida? Start here:
We participate in the Amazon Services LLC Associates Program, an affiliate advertising program designed to provide a means for us to earn fees by linking to Amazon.com and affiliated sites.
Subscribe to our newsletter and get the best travel tips and inspirational stories delivered monthly. No spam, no sales pitches – TRAVEL!
Brit On The Move™ Travel Resources
Ready to book your next trip? Use these resources that work:
Need more help planning your trip? Check out our Resources Page, highlighting the great companies we trust when traveling.