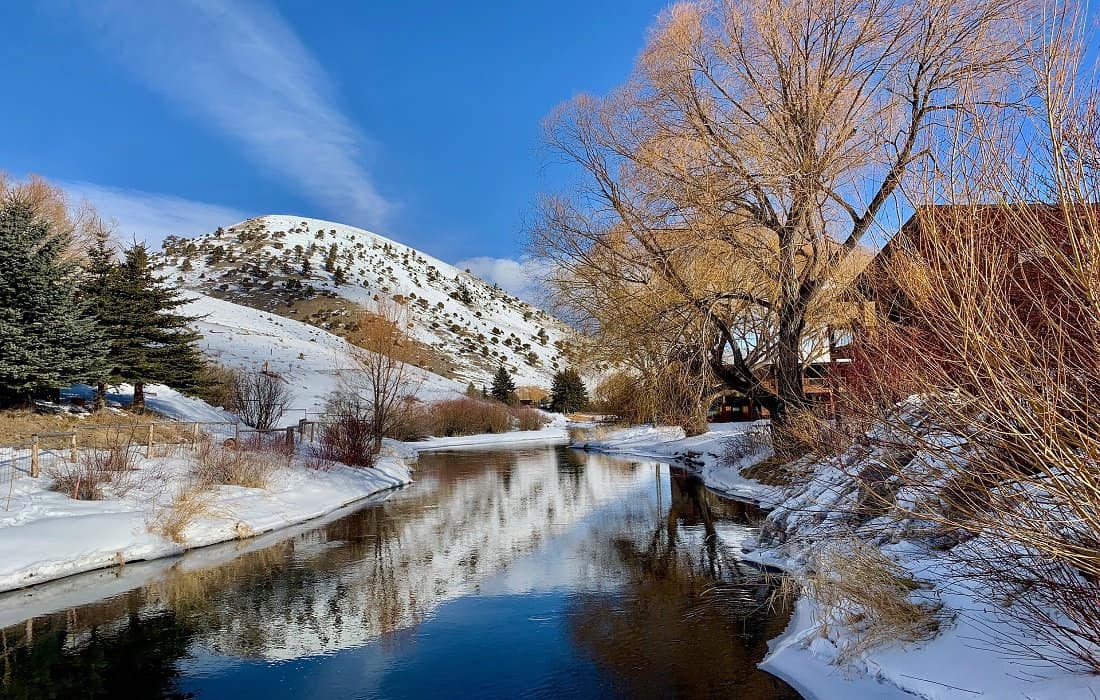 This post may contain affiliate links. Please read our disclosure and privacy policy for more information.
Jackson Hole, Wyoming, in the winter, is spectacular. It's a time to see Yellowstone at one of its most stunning times. Embarking on a winter getaway to Jackson Hole, Wyoming, promises a picturesque landscape adorned with glistening snow, towering mountains, and a range of thrilling outdoor activities. However, to fully enjoy your trip, it's crucial to pack wisely and ensure you have everything you need to stay warm, comfortable, and prepared for winter conditions.
This guide will walk you through essential packing tips and provide a comprehensive list of items for your Jackson Hole adventure. We've covered you, from cozy clothing to outdoor gear, safety essentials, and entertainment options.
So, let's dive in and prepare for an unforgettable winter escape in Jackson Hole!
Planning Jackson Hole, Wyoming, In The Winter: Essential Tips for a Successful Trip
Jackson Hole, Wyoming, offers a stunning setting for your winter holiday. Jackson Hole is a favorite destination for winter sports enthusiasts thanks to its magnificent surroundings, world-class skiing, and range of adrenaline-pumping outdoor activities.
Your lodging is crucial while organizing your winter vacation in Jackson Hole. There is no need to look further than Jackson Hole, Booking.com, which offers the ideal balance of convenience, comfort, and seclusion. After a day of discovery and excitement, these vacation houses provide a cozy respite, whether you're traveling with family, friends, or someone special.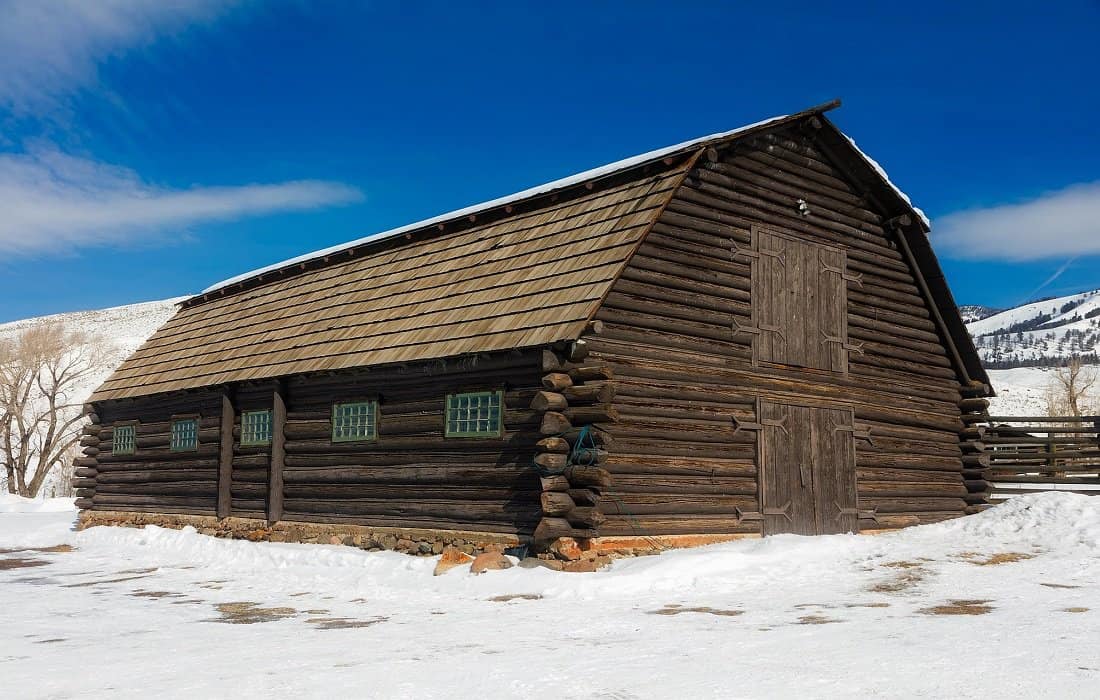 Hotels In Jackson Hole
Alternatively, check out these vacation homes in Jackson Hole, Wy.
Jackson Hole boasts an array of exciting winter activities. From hitting the slopes at renowned ski resorts like Jackson Hole Mountain Resort and Snow King Mountain to snowboarding, snowshoeing, and even dog sledding, there's no shortage of outdoor adventures. For adrenaline junkies, heli-skiing and snowmobiling are also popular options.
However, Jackson Hole provides spectacular natural beauty and many activities. During your winter vacation, you must visit Grand Teton National Park, with magnificent mountains, frozen lakes, and animal sightings. Bring your camera so you can record those priceless moments.
When it comes to dining and entertainment, Jackson Hole doesn't disappoint. Indulge in delicious cuisine at local restaurants, experience the vibrant après-ski scene, or cozy up by the fireplace in your vacation home and savor a hot chocolate.
Dressing for the Cold: Must-Have Clothing Items for Jackson Hole, Wyoming, In The Winter
When it comes to dressing for the cold weather in Jackson Hole, WY, it's essential to be equipped with the proper clothing to stay warm and comfortable.
Following are the must-have clothing items to pack for your winter getaway:
Thermal base layers: Invest in high-quality thermal pants to keep your body warm and act as insulation. These layers should be moisture-wicking to keep you dry and avoid any discomfort caused by sweat.
Parka or insulated jacket: If a snowfall occurs, you must have a parka or insulated jacket to keep you warm. Additionally, it must be watertight or water-resistant. Look for coats with down or synthetic insulation for the most warmth.
Wool or fleece sweaters: Layering is essential in cold weather, and owning a few wool or fleece sweaters will contribute to your overall warmth. You may wear them below your jacket and over your base layer for more insulation.
Jackson Hole Wyoming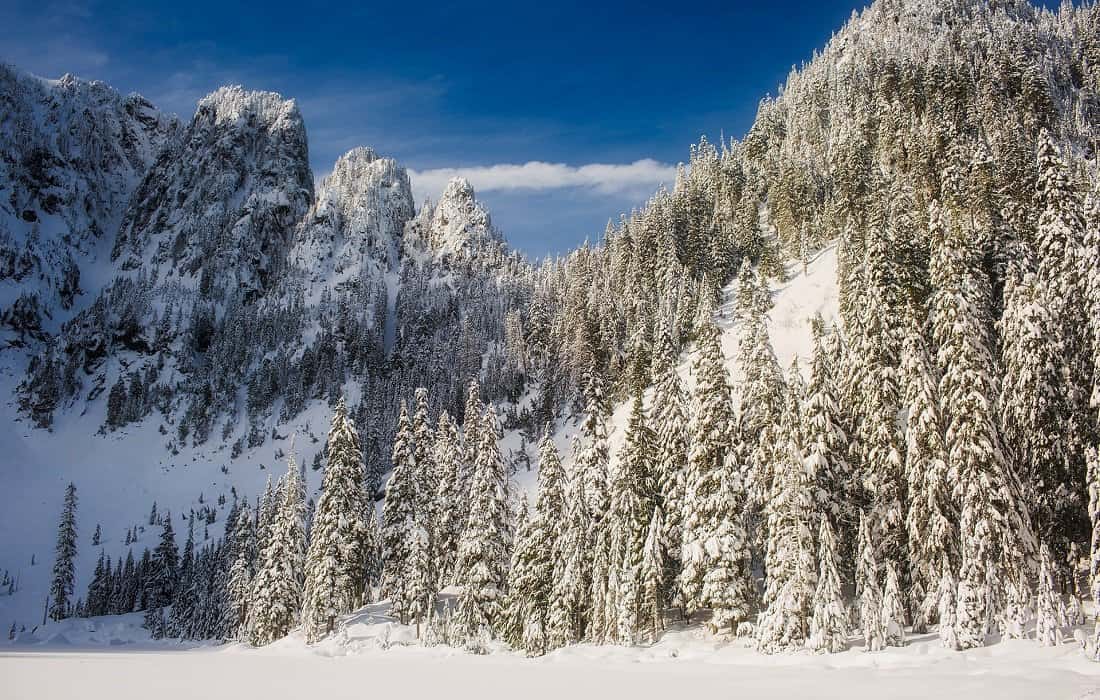 Waterproof and insulated trousers: Invest in a pair of waterproof or water-resistant, insulated trousers to keep your legs warm and protected from the wind, snow, and cold. Look for trousers with reinforced knee and seat areas to boost durability.
Thick socks: To keep your feet warm and comfortable, carry a few pairs of thick, woolen, or thermal socks. Wear moisture-wicking liner socks underneath to improve insulation and prevent sweat from collecting.
Insulated boots: Invest in a dependable pair of insulated, waterproof, traction-enhancing boots. When navigating snowy terrain, look for boots with thick bottoms and insulation to keep your feet warm and dry.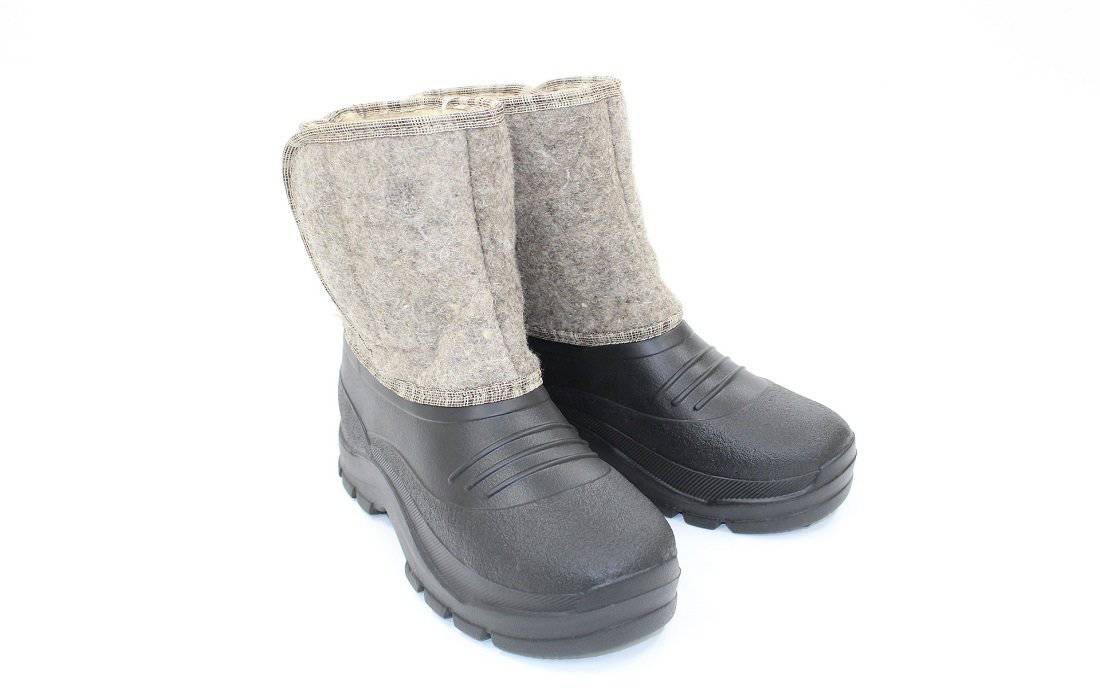 Hats, scarves, and gloves: Wear a thick cap, scarf, and gloves to protect your extremities from the chilly weather. For extra warmth, use fabrics like wool or fleece, and if necessary, make sure your gloves are touchscreen-compatible.
Face mask or neck gaiter: In icy conditions, a face mask or neck gaiter can provide extra protection against biting winds and help keep your face and neck warm.
Layering accessories: Consider adding additional layers like leg warmers, arm warmers, or a vest for added warmth and versatility. These can easily be added or removed depending on the temperature and activity level.
Sunglasses and sunscreen: Remember to protect your eyes and skin from the sun's rays, which can be intense when reflecting off the snow. Pack sunglasses with UV protection and apply sunscreen to exposed areas.
Remember, it's better to pack more layers than you think you'll need, as you can permanently remove them if you get too warm. It's crucial to dress in layers and choose clothing made from moisture-wicking materials to stay dry and comfortable throughout your winter adventures in Jackson Hole.
Dining and Entertainment: What to Pack for Jackson Hole's Après-Ski Scene
After a day of exhilarating outdoor adventures in Jackson Hole, WY, it's time to unwind and indulge in the lively après-ski scene.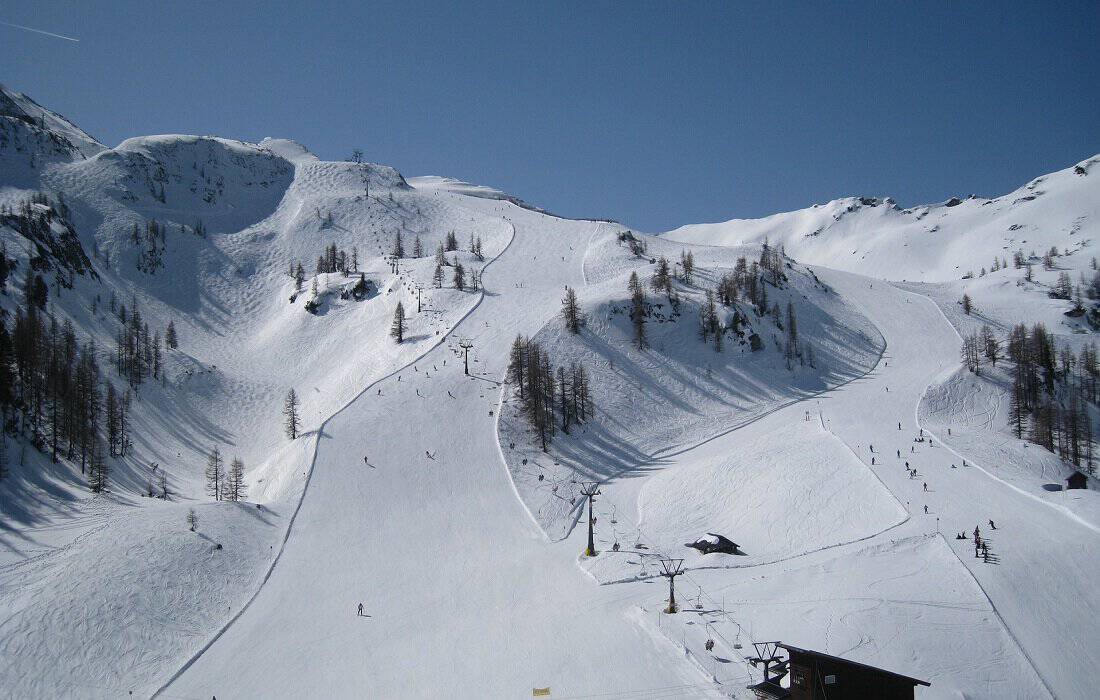 To fully enjoy the dining and entertainment options, here are some essentials to pack:
Casual and Trendy Clothing: Jackson Hole's après-ski scene has a laid-back yet fashionable vibe. Pack comfortable, stylish clothing for cozy bars, restaurants, and live music venues. Think cozy sweaters, intelligent jeans or pants, and fashionable boots.
Layering Pieces: Layering is critical as the temperatures drop in the evening. Bring versatile layers like cardigans, flannels, or lightweight jackets that can be easily added or removed to stay comfortable indoors and outdoors.
Après-Ski Footwear: While you may have been sporting heavy-duty boots for your outdoor activities, having a pair of comfortable and stylish après-ski footwear is nice. Choose from trendy winter boots, fashionable sneakers, or comfortable loafers that match your style.
Accessories: Enhance your après-ski ensemble with accessories like scarves, beanies, or hats to keep you warm and stylish. Don't forget to pack a trendy bag or clutch to carry your essentials.
Swimwear and Towel: Some establishments in Jackson Hole have hot tubs or pool facilities, so pack your swimsuit and a towel to take a relaxing dip or enjoy a soothing soak after a day on the slopes.
Evening Attire: If you plan to visit upscale dining establishments or attend special events, pack a few dressier outfits. Men can opt for dress shirts, slacks, and dress shoes, while women can pack cocktail dresses, skirts, or dressy tops paired with heels or stylish boots.
Entertainment and Leisure Items: Consider bringing a deck of cards, a favorite book, or any other form of entertainment that you enjoy during your downtime. These items can provide additional relaxation and enjoyment during your après-ski activities.
Remember to check the dress code and ambiance of the establishments you plan to visit to ensure you pack the appropriate attire. Jackson Hole's après-ski scene offers a perfect blend of comfort, style, and entertainment, so pack accordingly to make the most of your dining and entertainment experiences in this vibrant mountain town.
Cozy Essentials: Staying Warm and Comfortable in Your Accommodations
When visiting Jackson Hole, WY, during the winter, it's essential to have a warm and comfortable place to retreat after a day of outdoor adventures. Whether you choose a hotel, lodge, or vacation home rental, here are some cozy essentials to ensure a pleasant stay:
Warm Bedding: Consider accommodations with cozy bedding options, such as thick comforters, extra blankets, and flannel sheets. A warm and comfortable bed will help you sleep a restful night.
Heating Options: Ensure your accommodation has reliable heating to keep the space warm and comfortable. Whether it's a fireplace, central heating, or individual room heaters, check that they are in good working condition.
Insulation and Weatherproofing: Choose accommodations with proper insulation and weatherproofing to minimize drafts and keep the cold air out. Well-sealed windows and doors help maintain a comfortable indoor temperature.
Fireplace or Wood Stove: If you have the option, select accommodations with a fireplace or wood stove—nothing quite like the cozy ambiance and warmth they provide during winter evenings.
Fire In Jackson Hole, Wyoming In The Winter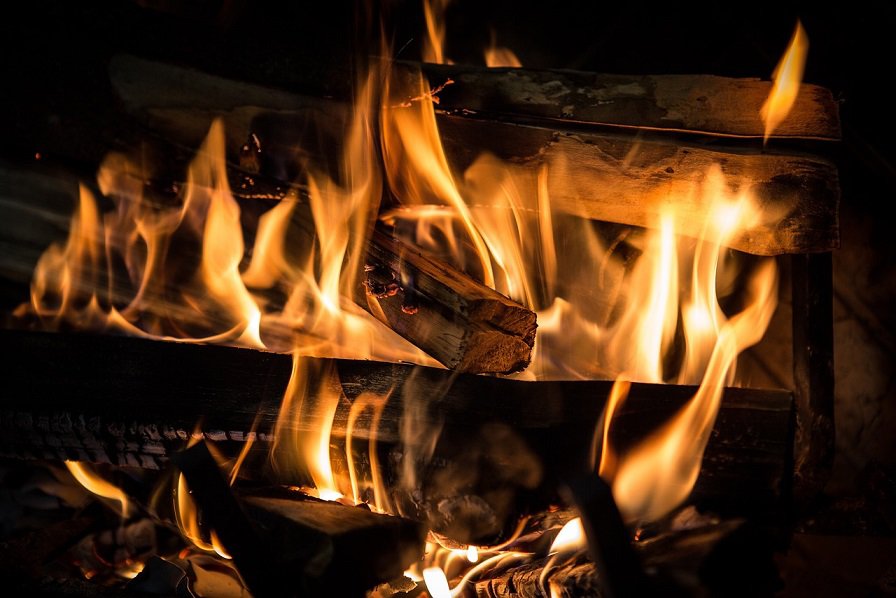 Comfortable Seating Places: Seek out lodgings with cozy seating, such as soft couches or armchairs. Having a comfortable place to unwind, read a book, or congregate with friends and family is a beautiful indulgence after a day spent outside in the cold.
Hot Tub or Sauna: Consider lodgings with a hot tub or sauna if you stay at a resort or vacation home. A warm bath or a session in the sauna are excellent ways to unwind and ease sore muscles.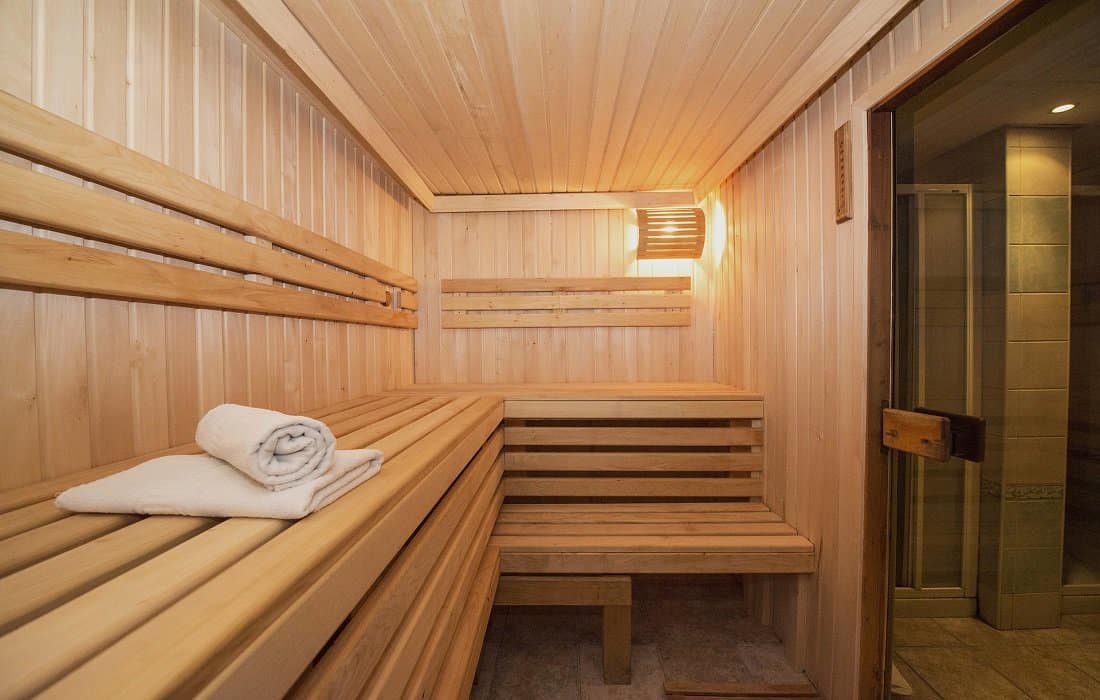 Kitchen Facilities: Access to a well-equipped kitchen allows you to prepare warm meals and hot drinks during your stay. Look for accommodations with a stove, oven, microwave, and essential cooking utensils.
Entertainment Options: If you spend a cozy evening indoors, look for accommodations with entertainment options like a TV, DVD player, board games, or books. These can provide entertainment and relaxation during your downtime.
Wi-Fi Access: While disconnecting can be appealing, having access to Wi-Fi allows you to stay connected with loved ones, check weather updates, or research local attractions and activities.
If you opt for a vacation home rental, you can enjoy the added benefits of a spacious living area, a fully equipped kitchen, and the comforts of home. Vacation homes often offer a cozy private atmosphere, perfect for families or larger groups.
Considering these cozy essentials when choosing your accommodations, you can ensure a warm and comfortable stay during your winter getaway in Jackson Hole, WY.
Layering Techniques: Maximizing Warmth and Comfort in the Snowy Wilderness
Layering your clothing correctly is critical to staying warm and comfortable in the snowy wilderness of Jackson Hole, WY. Here are some layering techniques to help you maximize warmth and maintain flexibility in changing weather conditions.
Layers
Base Layer: Start with a moisture-wicking base layer made of materials like merino wool or synthetic fabrics. This layer should fit snugly to trap heat close to your body while wicking away sweat to keep you dry.
Mid Layer: Put an insulating mid-layer over your foundation layer, like a fleece or down jacket. Your body's warmth is trapped in this layer, adding to your overall heat.
Outer Layer: Wear an outer layer that is waterproof and windproof, such as a shell jacket or leggings, to protect yourself from snow, wind, and moisture. This layer must have good ventilation to allow sweat and additional heat to dissipate.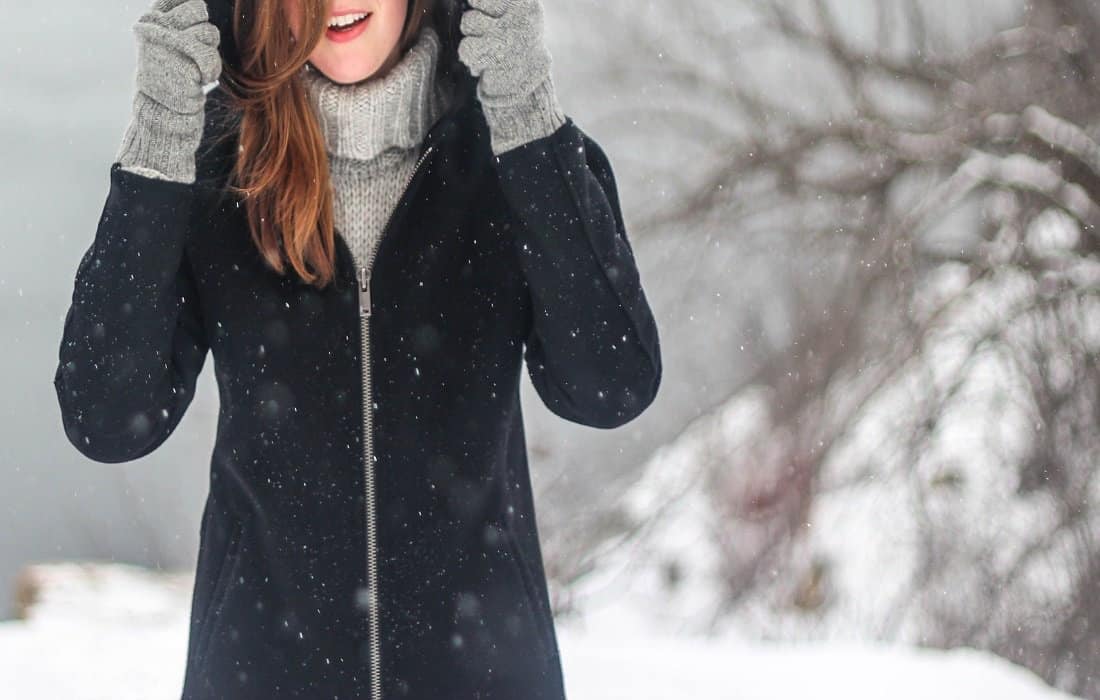 Adjustable Layers: Opt for clothing with drawstrings, vents, and adjustable zippers. You may regulate your body temperature by adjusting the airflow and insulation levels to the outside temperature and your exercise degree.
Bottom Layering: Layering applies to your lower body as well. Wear thermal or moisture-wicking base layer bottoms, followed by insulated pants or snow pants. Consider adding thermal or fleece-lined leggings for extra warmth in the extreme cold.
Footwear
Footwear: Layer your socks by wearing a moisture-wicking liner sock followed by a thicker, insulating wool sock. Choose waterproof and insulated boots with good traction and ankle support for navigating snowy terrain.
Remember to adjust your layers according to your activity level and the weather conditions. If you feel too warm, remove a layer or open up vents to allow excess heat to escape. On the other hand, if you feel cold, add an extra layer or tighten the drawstrings to trap heat.
By mastering the art of layering, you can create a customized insulation system that keeps you warm, dry, and comfortable while exploring the snowy wilderness of Jackson Hole.
The Do's and Don'ts: Common Mistakes to Avoid When Packing Jackson Hole, Wyoming, In The Winter
Following these dos and don'ts can avoid common packing mistakes and ensure a successful and enjoyable winter trip.
DO's
Do layer your clothing for versatility and warmth.
Do carry a compact first aid kit and necessary medications.
Bring navigation tools such as a map, compass, or GPS device.
Do pack high-energy snacks and water for sustenance during outdoor activities.
Do prioritize sun protection with sunscreen, lip balm, and sunglasses.
Do check local weather forecasts and pack accordingly.
Do research and adhere to any specific gear requirements for your planned activities.
Do inform someone of your travel plans and expected return time.
DON'T
Don't overpack with bulky clothing that may restrict movement or be impractical.
Don't forget to pack essential items like gloves or hats.
Don't overlook the importance of proper footwear for winter conditions.
Don't neglect to bring a compact first aid kit and necessary medications.
Don't rely solely on technology; carry physical navigation tools as backups.
Don't forget to hydrate and refuel regularly during your outdoor adventures.
Don't underestimate the sun's power; protect yourself from UV rays.
Don't disregard local weather conditions; be prepared for changes in temperature or precipitation.
Don't ignore specific gear requirements or recommendations for your planned activities.
Don't forget to communicate your plans and expected return time with someone you trust.
Closing Thoughts
In conclusion, careful planning and packing are necessary for a Jackson Hole, Wyoming, winter holiday. You may guarantee a secure and pleasurable vacation by adhering to the critical advice for clothes, equipment, and other items.
Being well-prepared is essential, from bringing the required gear for outdoor activities to dressing correctly for the weather. Always put safety first, keep up with the weather, and have a backup plan in case of crises. You can maximize your winter fun in Jackson Hole if you plan.
Looking for more posts? Start here:
We participate in the Amazon Services LLC Associates Program, an affiliate advertising program designed to provide a means for us to earn fees by linking to Amazon.com and affiliated sites.
Subscribe to our newsletter and get the best travel tips and inspirational stories delivered monthly. No spam, no sales pitches – TRAVEL!
Brit On The Move™ Travel Resources
Ready to book your next trip? Use these resources that work:
Need more help planning your trip? Check out our Resources Page, highlighting the great companies we trust when traveling.