Central Florida's east coast beaches are not known for tropical blue waters. Every magazine and every article will show you tropical blue water. I've lived here for over 20 years and done my fair share of east coast beaches. Usually, you don't see the blue water until you get to West Palm. There are some exceptions. For example, a clear, calm day at Disappearing Island in New Smyrna will rival any Caribbean beach with its luminous hues of blue. So, is there such a thing as turquoise aquatic blue water synonymous with the Caribbean in Central Florida? Yes, on the west coast. However, a less-known gem is slightly south of Central Florida. Let me acquaint you with Vero Beach, a tropical paradise!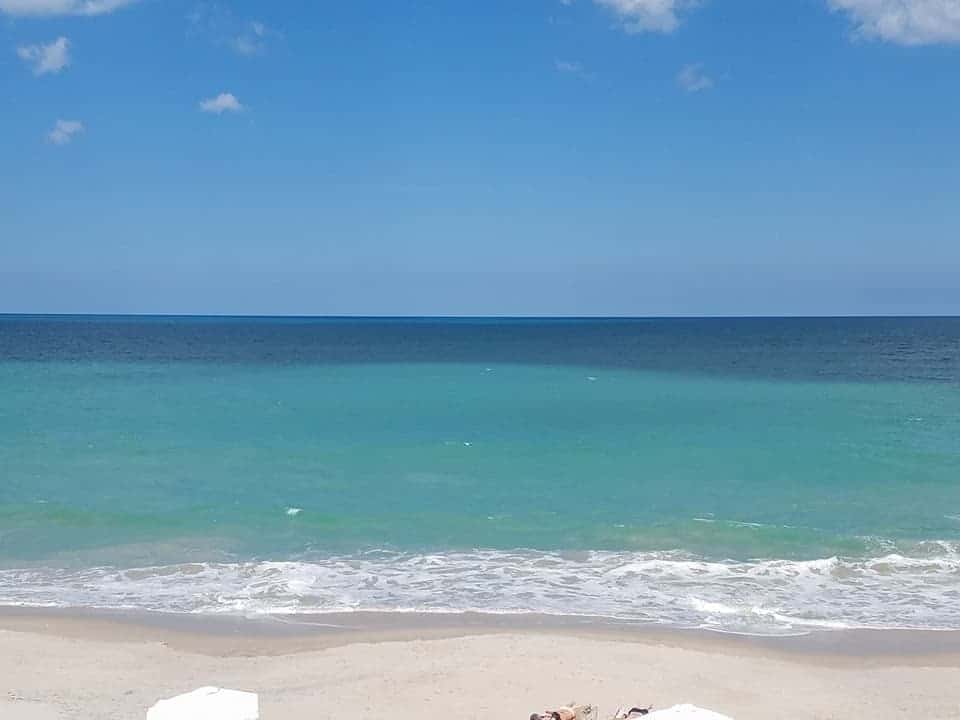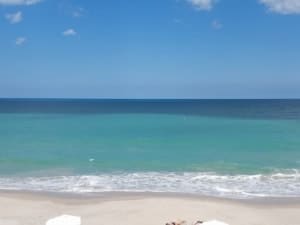 This post may contain affiliate links. Please read our disclosure and privacy policy for more information.
Why Visit Vero Beach?
The first time we went to Vero Beach was for a specific reason. Melbourne hosts the Big Green Egg Festival, and Brian is an Egghead. The festival is informative and provides all those who love eggs the opportunity to learn about the Big Green Egg, get new recipes, and mix with Eggheads. Given that we were down south, we decided to combine the festival with a beach stay. We chose Vero Beach rather than Melbourne and immediately fell in love with the area.
Vero Beach is a beautiful coastal Florida destination. There are many reasons to visit Vero Beach. Some people visit to enjoy the beautiful beaches; others enjoy the arts and culture, and others stay for the excellent golfing. No matter your reason for visiting, you will surely enjoy all this beach town offers.
When you want a great beach vacation, head to Florida's Vero Beach. The two miles of beach are beautiful and offer a variety of activities for all ages. The town is also filled with delicious restaurants, great shopping, and fascinating museums. Vero Beach is a quaint, family-friendly destination that offers something for everyone.
The History Of Vero Beach
Vero Beach is a small community in Indian River County that is known for its miles of white-sand beaches and stunning natural beauty. The area has long been a paradise for fishermen and is home to the historic Vero Beach.
The community was first settled in the 1800s by a group of settlers from the Bahamas. The community was initially called Vero, meaning "true" in Spanish, and was named after the Vera Cruz Parish in the Bahamas. The name was shortened to Vero Beach in 1925.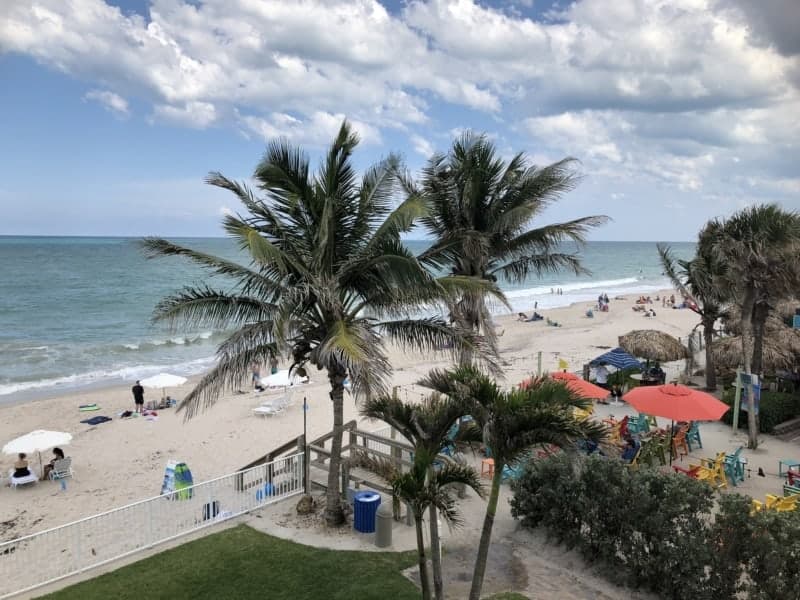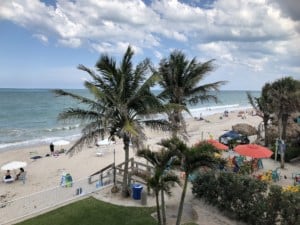 The Location Of Vero Beach
Vero Beach is located in Indian River County, Florida. The city sits along the Atlantic Ocean and the Indian River Lagoon, a barrier island lagoon that separates the mainland of Florida from the barrier islands to the east.
This location is excellent for those who want to experience the Atlantic Ocean but also have access to freshwater and saltwater fishing. There are also great attractions, like the Vero Beach Museum of Art and the Indian River Lagoon.
Things To Do At Vero Beach
Vero Beach is a great place to visit. Besides, Vero beach weather is excellent year-round. Even in Florida's winter season, people visit the beaches. There are many things to do, and it is easy to get around. Here are some of the most popular attractions:
Beaches
Vero Beach has some of the most beautiful beaches on the East Coast. You can go swimming, boogie boarding or relax on the beach. The weather will blow your mind. The beaches have lifeguards on duty during the summer, and plenty of facilities are available, including restrooms, showers, and picnic tables. The best part is that they are free!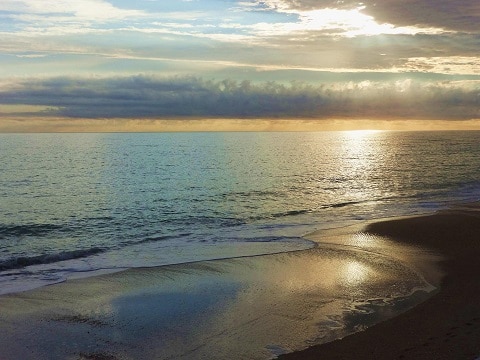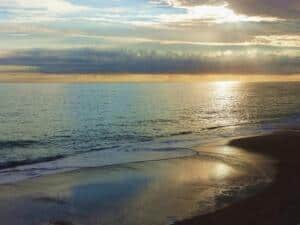 Golf Courses
Vero Beach has several world-class golf courses that are open year-round. They offer everything from public access to private courses with luxury villas. The courses also have restaurants if you want to grab a bite after your round of golf.
Here are the public golf courses in Vero Beach, Florida:
Fairwinds Golf Course
Sebastian Municipal Golf Course

Vista Plantation Golf Club
Biking
Vero Beach has miles of bike paths along the Intracoastal Waterway, which runs through and around town in various locations. There are also several places where you can rent bikes for an afternoon ride along the beach or around town (be sure to wear a helmet!).
Fishing
Fishing is permitted in many areas along both sides of the Intracoastal Waterway and other bodies of water within city limits. Or, if you prefer, hire a fishing guide or go on a fishing charter.
Downtown Vero Beach
Downtown Vero Beach is full of culture, history, and beautiful scenery. This place has been a destination for centuries and is now home to some of the most popular restaurants, bars, and art galleries. From the beach to the downtown area, you'll find things that are sure to impress, such as the iconic Jaycee Beach, which has the longest boardwalk in Vero Beach.
Shopping At Vero Beach
Shopping is the best way to escape Florida's sunny days! Vero Beach has shopping to suit any shopper. There are malls with dozens of shops, boutique stores, and even a farmer's market on Saturday.
This stretch of coastal highway from State Road 60 to the Vero Beach Causeway is lined with a variety of locally-owned boutiques and upscale consignment shops. It's easy to spend the day browsing, trying on clothes, and sampling finds from the eclectic retail options. Here are some places to seek out:
Sassy Boutique
The Beach Shop
Posh
The Lazy Daisy – A Lilly Pulitzer Signature Store
Shopping Downtown Vero
Penelope's Boutique
Pineapples
Disney's Vero Beach
Vero Beach Disney Resort is a vacation destination you and your family will never forget. The resort has it all: an incredible beach, a pool with slides and kiddie pools for the little ones, tennis courts, basketball courts, and more.
Restaurants At Vero Beach
Many Vero Beach restaurants offer delicious food and friendly service at a reasonable price. Here are just some of them:
Ocean Grill
Ocean Grill is an excellent restaurant for a date night or to get together with friends and family. Located on the oceanfront in Vero Beach, Fl, they have some of the best food, but I'm sure you already know. The atmosphere at Ocean Grill is perfect for celebrating any occasion or enjoying an evening out with your family or friends.
Francesca's Italian Kitchen
Francesca's Italian Kitchen offers authentic Italian cuisine in a cozy and quaint atmosphere. You can enjoy your favorite dishes like spaghetti bolognese, lasagna, and eggplant parmigiana.
The Tides
The Tides has a full bar and live entertainment nightly. They offer a wide variety of food items, including salads, sandwiches, and burgers. They also have great appetizers like fried calamari, crab cakes, and oysters Rockefeller.
Riverside Cafe
The Riverside Cafe is a favorite local restaurant with great food and service. The staff at this restaurant is amicable and will do just about anything for you. They have a wide variety of foods, including steaks, chicken, and seafood dishes. They also offer many vegetarian dishes and drinks made from fresh fruits and vegetables from local farms in Florida.
Restaurants In Downtown Vero Beach
If you're visiting Vero Beach, Fl, there are plenty of restaurants to choose from. Downtown Vero Beach is a great place to eat because the downtown area has an old small town charm to it.
Here are some restaurants in downtown Vero Beach:
Chive
Fishack
El Rey Mexican Restaurant
Southern Social Kitchen & Bar
The Oar Restaurant
Post and Vine
The Edgewood Eatery
Sammy's Mediterranean Cafe
American Icon Brewery
Sean Ryan Pub
Festivals and Events At Vero Beach
Vero Beach is a beautiful place to visit any time of the year and it is home to many festivals and events that cater to various interests. Some of these events are annual, others bi-annual. And, since COVID, some of these events did not occur as planned. Make sure you check that the events are being held before heading out:
Fairy & Pirate Festival
Experience an enchanted day full of adventure and enchantment! Children will delight in the mythical wonders of the Garden in this enchanted land of fairies and pirates.
Motor Car Exhibition
An enjoyable, family-oriented event with an outstanding display of cars throughout the Garden. Among the cars on display in the past were a 1958 Ferrari California Spyder, a 1963 Alfa Romeo Giulia Sprint Speciale, and a powerful 1984 Ferrari BB 512i. General admission is free.
Vero Beach Food, Wine & Music Festival
Riverside Park is the place to find your culinary personality. It's all accompanied by fine wines, exotic spirits, and entertaining musical artists. Become a part Vero Beach Food, Wine & Music Event! Funds raised are donated to charities.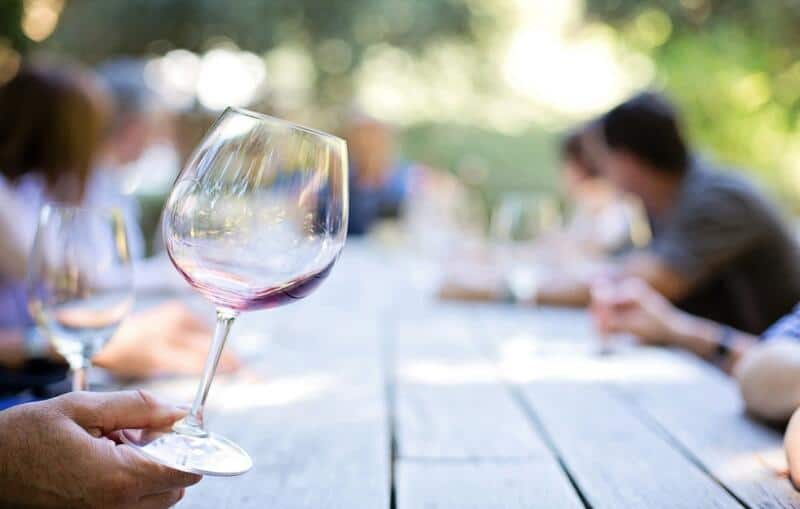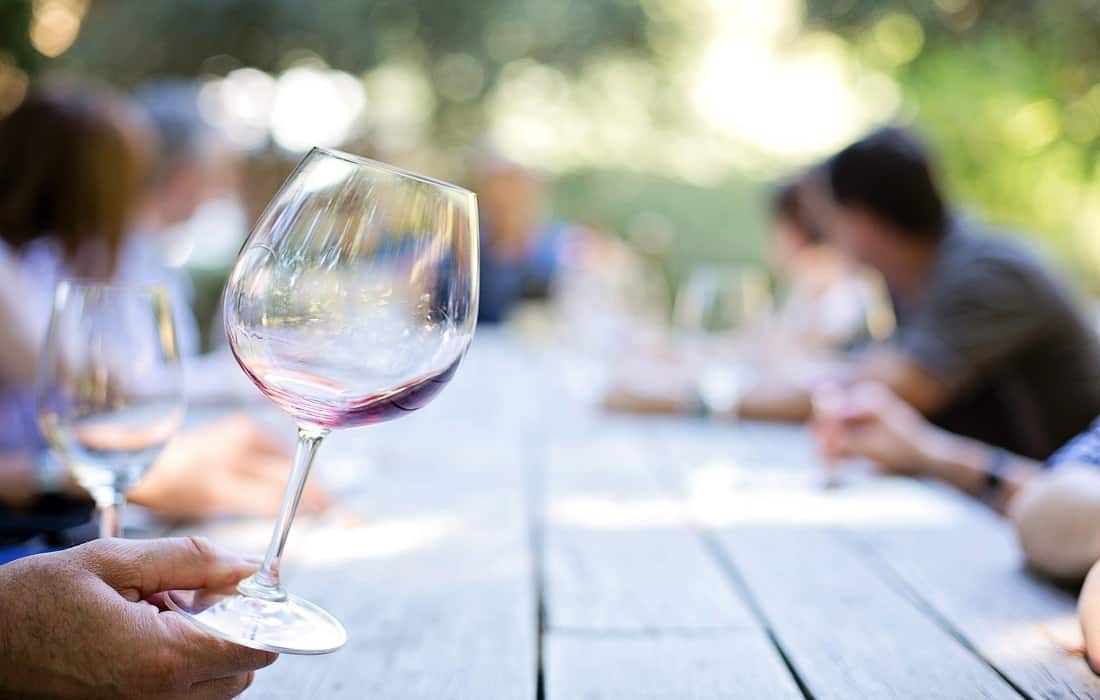 Florida Craft Brew & Wingfest
Experience over 150 craft brews and wings! This event offers over 150 Craft and Micro Brews for tasting at booths throughout the park, or you can purchase single glasses of selected beers. Participants can purchase flavorful chicken wings from local restaurants and groups competing for the title of "Best Vero Beach Wings." Sodas and kid-friendly foods will also be available. The event features local bands and is free for all to attend.
Sebastian Riverfront Fine Art & Music Festival
A wide variety of local restaurants, breweries, and wineries will serve the best local food, beer, and wines, while about 100 professional artists, craftsmen, and musicians will showcase their talents. In Riverview Park, under the canopy of beautiful oak trees.
Vero Beach Wine + Film Festival
A long weekend of private events in intimate settings is the hallmark of the Vero Beach Wine + Film Festival (VBWFF). A unique, full-bodied experience celebrating the "life worth living," the VBWFF features top boutique vintners and independent films.
ShrimpFest & Craft Brew Hullabaloo
In Sebastian, Florida, ShrimpFest & Craft Brew Hullabaloo celebrates America's most loved seafood for three days yearly. North Indian River County youth sports and organizations will benefit from the weekend-long festival. You and your family can enjoy delicious Florida all-natural shrimp during this fun-packed festival.
Grant Seafood Festival
This weekend offers free admission and parking, over 125 crafters displaying, live continuous entertainment, and a scrumptious menu of succulent seafood. Unlike other seafood festivals, this one is run completely by volunteers! Volunteers prepare the various menu items, whether they are on the grounds or in the kitchen. Food vendors are not available on site.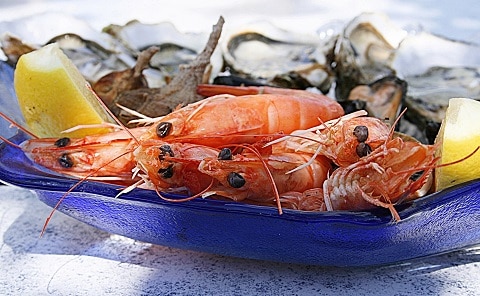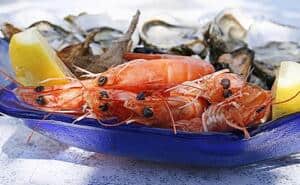 Under The Oaks Art Show
It is the largest fine art show on the Treasure Coast and the Southeast, under the majestic live oak trees in Riverside Park near the Vero Beach Museum of Art. It has been voted"best arts and crafts festival in Florida" by both artists and patrons.
Fellsmere Frog Leg Festival
The largest frog leg festival in the world, according to the Guinness Book of World Records! Frog leg and gator tail dinners are the main attraction! Test your skills at all the different games and enjoy all the wild and crazy rides for both young and old. If you are looking for entertainment, there is a full schedule of rock, country, and blues bands on stage. Over one hundred booths of unique crafts and artisans are available for those who enjoy browsing and shopping. Everyone, regardless of age, will find something they enjoy.
Firefighters Fair
This event features wholesome family entertainment, agriculture, livestock, business, and educational information, showcasing local talent and showcasing local talent. Bringing in 50,000 people each year, the Firefighters' Indian River County Fair offers a fun and entertaining environment for the whole family.
Hibiscus Festival
Main Street in Historic Downtown Vero Beach is a celebration of art and music. Festival activities include a Street Party, the Main Stage concert, an Art Show, musical entertainment, a variety of food and beverage vendors, and a Miss Hibiscus Pageant.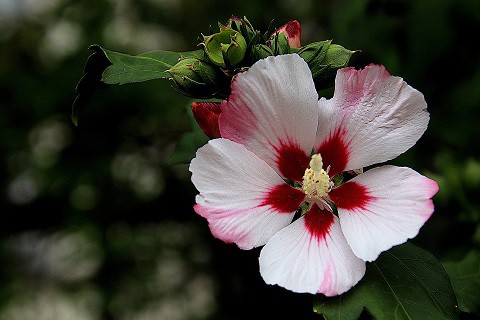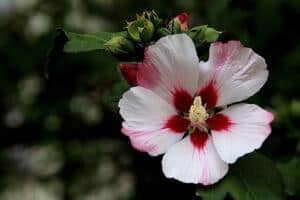 Pelican Island Wildlife Festival
Enjoy the many arts & crafts, environmental, and food vendors at the celebration of Pelican Island and the refuge system. The day is filled with live wildlife shows featuring birds of prey and reptiles. Tours by pontoon boat depart every hour for Pelican Island at discounted rates. The day is filled with special kid activities. A photography competition display features entries and winners.
Vero Beach Easter Parade
Enjoy crafts for ladies and children. Visit the Dale Sorensen Real Estate Kiosk for free photos with the Easter Bunny. At night there is a golf cart parade and a bonnets and bowties parade along Ocean Drive.
Vero Beach Air Show
When this event takes place, Vero Beach hosts the Blue Angels, an elite US Navy Squadron perform at the Vero Beach Air Show.
May Pops
Indian River County Fairgrounds will host May Pops, the year's most lavish and anticipated outdoor party. Vero Beach's season of shows and events comes to a spectacular conclusion with this time-honored tradition.
Taste of Vero
All foodies are welcome! You can experience a festival of flavor on Ocean Drive between Sexton Plaza and Humiston Park. Approximately 20 local restaurants partner with Oceanside Business Association to present menu tastings. Throughout the route, live musicians will perform to give this food event a festival feel.
Waterlily Celebration
McKee Botanical Garden is host to the Annual Waterlily Celebration. McKee's waterways and ponds host the state's largest collection of water lilies. There is nothing better than seeing lotus and waterlilies in full bloom! A plant sale, repotting demonstrations, and vintage garden accessories are the planned events for the day. A plant expert is available to answer guests' questions and to explain how to distinguish hardy species from tropical varieties throughout the day.
Sebastian Lionfish Fest
This annual event will include a Lionfish tournament, cook-off, educational experience, and live entertainment! This events helps educate people on this harmful and invasive species!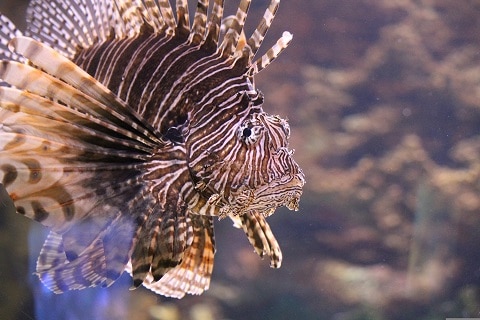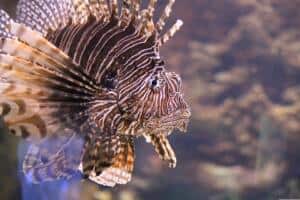 Sebasbastian Clambake
A "Lagoon Festival", the Sebastian Clambake celebrates our way of life along the Indian River. The Press-Journal's Clammer Jam, featuring some of our area's best bands; demonstrations, vendor booths, and more occupy Sebastian's, Riverview Park. Fresh seafood booths, historic reenactments, the Kid's Zone, entertainment, the Press-Journal's Clammer Jam, demonstrations, vendor booths, and more will also be part of the festivities.
Vero Beach Boat Show
Riverside Park in Vero Beach will host the Annual Vero Beach Spring Boat Show. On Route 60, just west of Riverside Theater and southeast of Barber Bridge, you'll find Riverside Park.
Gardenfest
In addition to plantings, planters, pottery, fountains, furniture, lighting, statuary, and other garden accessories, there are over 90 plus vendors displaying their products at Gardenfest. There is a wide variety of plants for sale, including palms, ferns, orchids, bromeliads, Florida native plants, herbs, succulents, bamboo, and roses. It is the Mecca for garden shoppers and the weekend resource for horticulturists.
Christmas Parade
Enjoy all the festivities on the first Saturday in December with your family and holiday spirit! Take part in the candy cane race, see Santa Claus, and enjoy the beautifully lit floats! There is nothing better than the Oceanside Business Association's Christmas Parade every year! Between Flamevine and Live Oak, Ocean Drive is the route of the parade.
Vero Beach Christmas Boat Parade
In the Intracoastal Waterway between the two bridges and ending at the Vero Beach City Marina, the boat parade will begin at 5:30 and end at 6. Captains' meeting will take place at Quail Valley River Club on Wednesday, Dec. 12. Vero Beach City Marina and Royal Palm Point are viewing stations. For seating, consider bringing lawn chairs and blankets. Participants and spectators are free to attend.
Where To Stay In Vero Beach?
Vero Beach is a great place to enjoy the beach and all that comes with it. This town has a lot to offer, and it's easy to find a place to stay. The Vero Beach, Florida hotels will make you feel at home. Whether you're a family looking for a vacation destination or an individual looking for a weekend getaway, Vero Beach caters to everyone and all budgets.
If you're looking for a hotel or resort, there are several places that you can choose from. Here are some suggestions:
Where We Stay
Where We Stay – Holiday Inn & Suites Vero Beach-Oceanside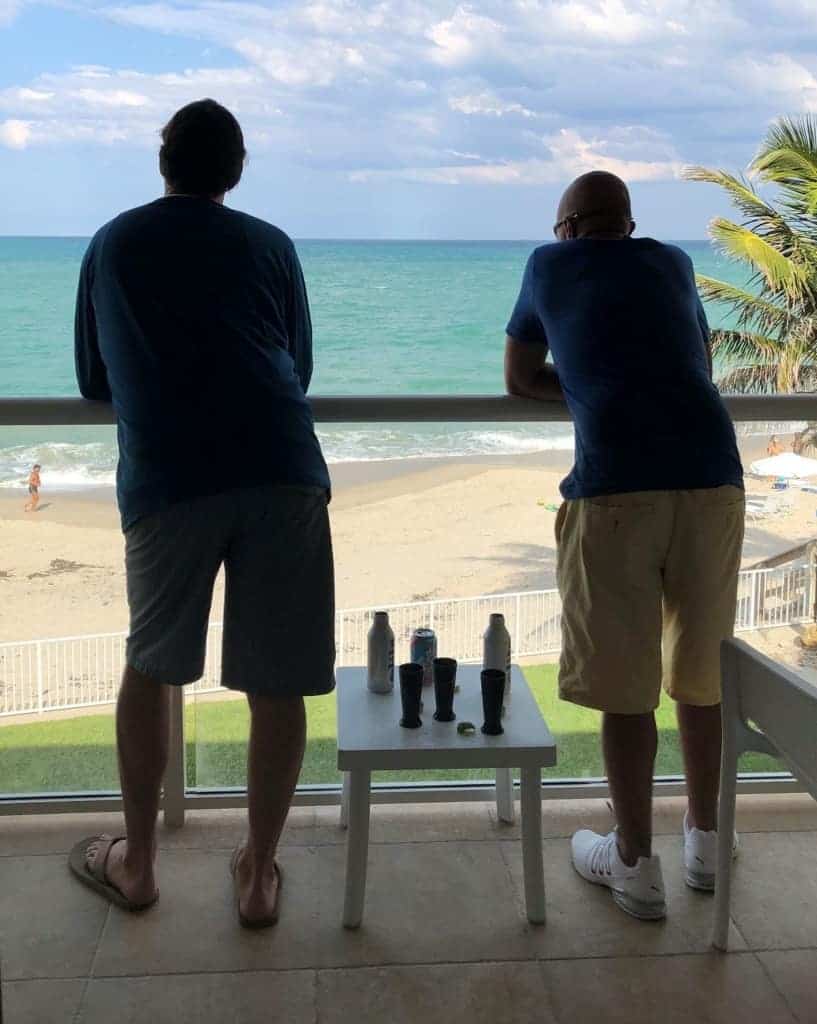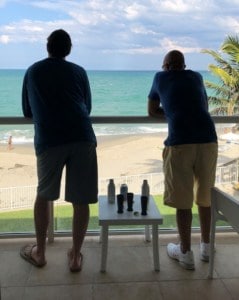 We stay at the Holiday Inn & Suites Vero Beach-Oceanside. A lucky find for several reasons:
It's oceanfront, literally 20 feet, and you are on the Beach.
It was only 10K points a night via the IHG Club.
Being a member of IHG, we got upgraded to a suite.
It's home to Mulligan's Beach House. A laid-back bar and restaurant with live music and inside and outside dining. Or, grab an anorak chair beachfront and have a drink.
Several quaint boutiques surround the hotel.
I think we hit the jackpot regarding location and amenities because we did not have to drive anywhere to enjoy it all. There are plenty of hotels in Vero Beach, approximately 25, and I can only speak for the one we stay at. Vero is home to Disney's Vero Beach Resort, which seems to excite many people when I share our experience. So, if Disney is your thing can have the best of both worlds.
Book your stay at one of the many hotels in Vero Beach, and you'll be ready for a vacation you'll never forget!
Vero Beach Florida Hotels
Map of Vero Beach Attractions
FAQ's About Vero Beach
What is Vero Beach known for?
Golf, water sports, and fishing have become popular in Vero Beach, a city along Florida's Atlantic Coast. There are a range of hotels in Vero Beach, along with peaceful beaches, museums, nature tours, and museums, making it one of the best vacation spots on Florida's Treasure Coast. As well as fine shopping – oceanside, historic downtowns, and large malls – Vero Beach offers delectable cuisine for all tastes. Many museums, art galleries, and parks are located in Vero Beach, some of which provide access to manatee-friendly rivers and inlets.
Is Vero Beach wealthy?
In addition to having a high concentration of wealth, Vero Beach is also home to many financially comfortable retirees. The average median household income as of 2020 is $51,036.
Is Vero Beach a nice place to live?
Vero Beach is the perfect place for people who want a peaceful and secluded life.
Does Vero Beach have lovely beaches?
Vero Beach is home to some of the most beautiful beaches in the country. With wide-open, sandy beaches, warm water, and a tropical climate, Vero Beach is the place to be in Florida.
This Beach is a favorite among locals because it offers a lot. There is paved parking, restrooms, showers, ADA beach access, and covered pavilions. This is a great place to spend time with family or friends.
Why is Vero Beach so cheap?
With sandy shores and the best surfing on the East Coast, this coastal town offers balmy weather, low property taxes, and the cost of living 3% lower than West Palm Beach.
Has Vero Beach ever been hit by a hurricane?
Hurricane Frances in 2004 was the largest of the 73 hurricanes that have hit Vero Beach since 1930. As well as Hurricane Ana, Hurricane Irma hit Vero Beach in 2017, among other major storms.
Closing Thoughts
So, what makes Vero Beach a tropical paradise? The water! If you did not know better, you would assume that you are in the Caribbean. We were stunned at how clear and blue it was. You could see sandbar after sandbar from our balcony. A place where all you need to do is grab your beach gear and go. You can rent loungers and boogie boards, and nothing else is required.
It's a quicker and more beautiful drive from Orlando to Vero Beach than driving to the west coast. It's scenic; there is less traffic – both bonuses. The town of Vero is both charming and old world. If you venture downtown, you will find a place reminiscent of the '50s. Then, there is the Beach! A beach so beautiful you will return many times.
Finally, Vero Beach is a superb tropical town. From the beaches to the restaurants, bars, and attractions, there is no shortage of things to do in Vero Beach, Florida. Best of all, it has a great community with a great local feel. We highly recommend a trip and looking for real estate!
Looking for more posts on Florida? Start here:
We participate in the Amazon Services LLC Associates Program, an affiliate advertising program designed to provide a means for us to earn fees by linking to Amazon.com and affiliated sites.
Brit On The Move™ Travel Resources
Ready to book your next trip? Use these resources that work:
Need more help planning your trip? Check out our Resources Page, highlighting the great companies we trust when traveling.