Central Florida's east coast beaches are not known for tropical blue waters. Every magazine and every article will show you tropical blue water. I've lived here for over 20 years and done my fair share of east coast beaches. Usually, you don't see the blue water until you get to West Palm. There are some exceptions. For example, a clear, calm day at Disappearing Island in New Smyrna will rival any Caribbean beach with its luminous hues of blue. So, is there such a thing as turquoise aquatic blue water synonymous with the Caribbean in Central Florida? Yes, on the west coast. However, there is a less-known gem that is slightly south of Central Florida. Let me acquaint you with Vero Beach, a tropical paradise!
This post may contain affiliate links. Please read our disclosure and privacy policy for more information.
Why Vero Beach?
We went to Vero Beach for a particular reason. Melbourne hosts the Big Green Egg Festival, and Brian is an egghead. The festival itself was informative, provided lots of opportunities to learn about the Big Green Egg, get new recipes, and mix with eggheads. We were down this way, so we wanted to get in some beach time and choose Vero Beach.
Where to stay in Vero Beach?
We stayed at the Holiday Inn & Suites Vero Beach-Oceanside. A lucky find for several reasons:
It's oceanfront, literally 20 feet, and you are on the Beach.
It was only 10K points a night via the IHG Club.
Being a member of IHG, we got upgraded to a suite.
It's home to Mulligan's Beach House. A laid-back bar and restaurant that has live music, inside and outside dining. Or, grab an anorak chair beachfront and have a drink.
Several quaint boutiques surround the hotel.
I think we hit the jackpot regarding location and amenities because we did not have to drive anywhere to enjoy it all. There are plenty of hotels in Vero Beach, approximately 25, and I can only speak for the one we stayed in, which for us will be our go-to from here on out. Vero is home to Disney's Vero Beach Resort, which seems to excite many people when I share our experience. So, if Disney is your thing can have the best of both worlds.
Don't hit the water without a floating water mat or inflatable water pad! Find out which is best here:
So, what makes Vero Beach a tropical paradise? The water! If you did not know better, you would assume that you are in the Caribbean. We were stunned at how clear and blue it was. You could see sandbar after sandbar from our balcony. A place where all you need to do is grab your beach gear and go. Nothing else is required, and you can rent loungers, boogie boards, etc.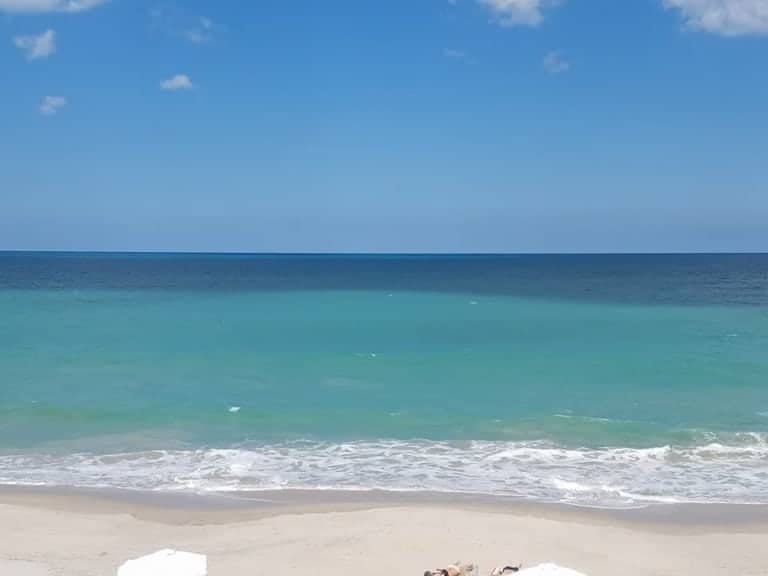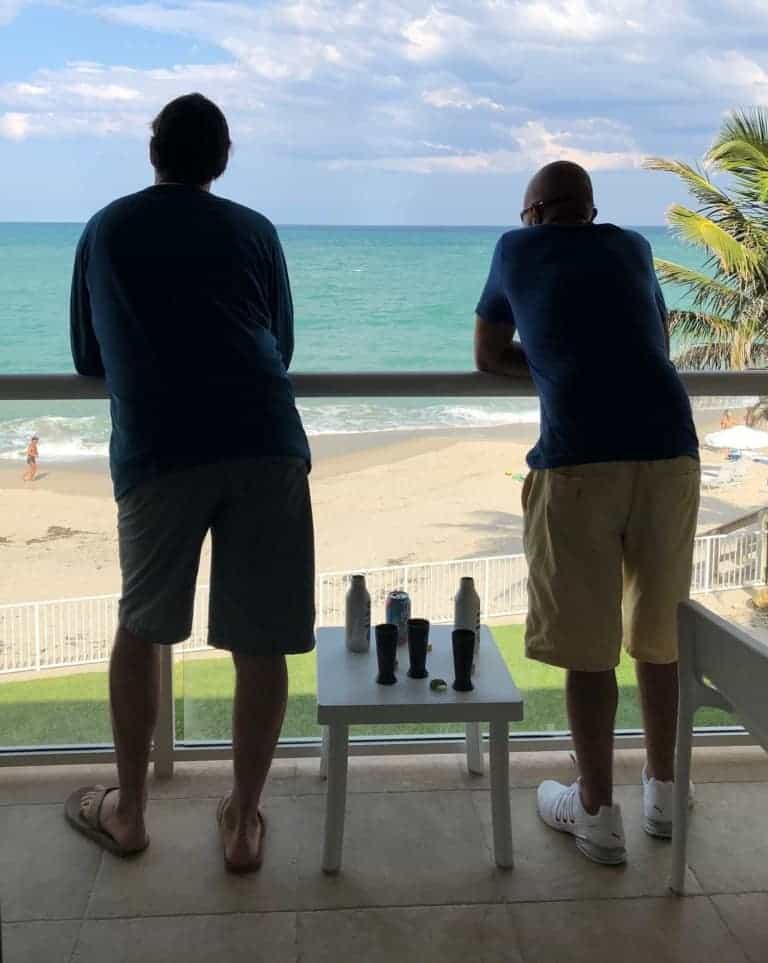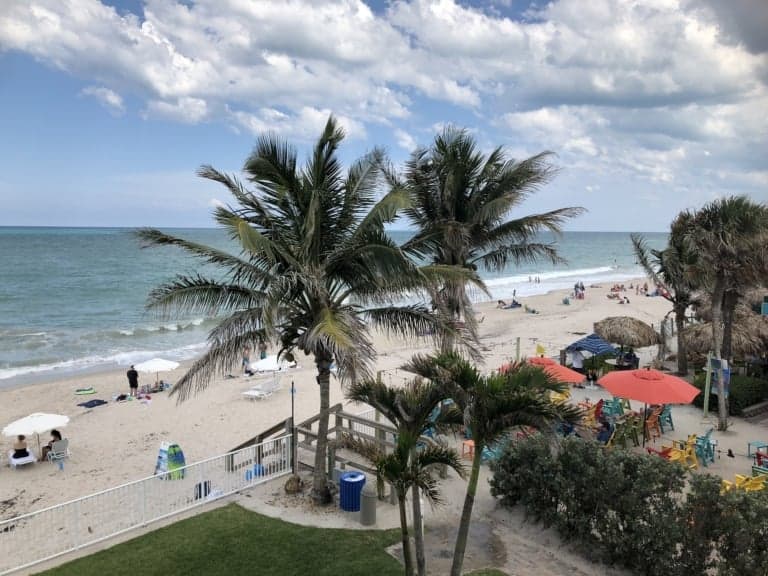 Closing Thoughts:
It's a quicker and more beautiful drive from Orlando to Vero Beach than driving to the west coast. It's scenic; there is less traffic – both bonuses. The town of Vero is both charming and old world. If you venture downtown, you will find a place reminiscent of the '50s. Then, there is the Beach! A beach so beautiful you will return many times.
Looking for more posts on Florida? Start here:
We are a participant in the Amazon Services LLC Associates Program, an affiliate advertising program designed to provide a means for us to earn fees by linking to Amazon.com and affiliated sites.
ravel Planning Resources
Looking to book your next trip? Use these resources that work:
Are you interested in Volunteer Vacation and Working Holidays? Check out the complete guide to how here!
Need more help planning your trip? Check out our Resources Page, where we highlight all the great companies that we trust when we travel.